Junk food is so good because it doesn't actually taste like junk. Although junk food isn't so good for you, if you eat it in moderation then you can enjoy it every once in a while! Here are the 40 Most Popular Junk Food Recipes you can try when the mood for eating junk food strikes!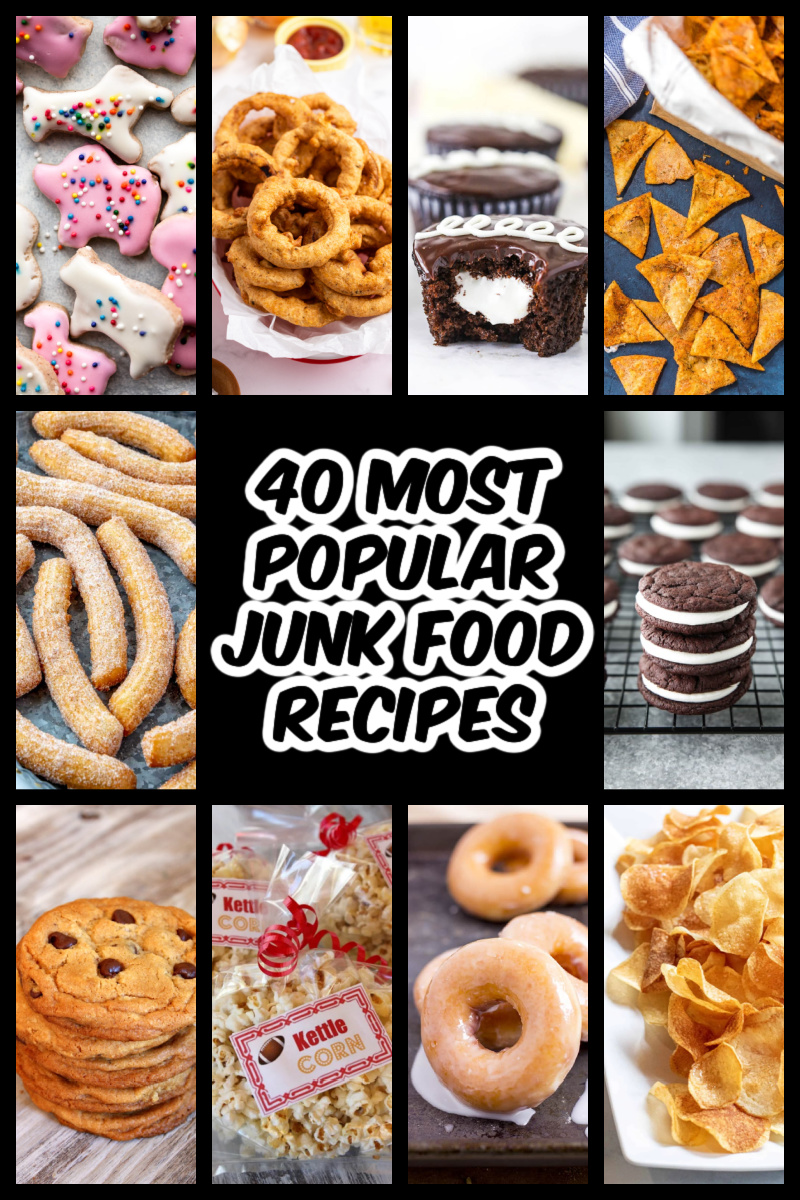 July 21st is National Junk Food Day! This is a day to enjoy your favorite junk food for sure. It's certainly easy to pick up junk food at the store. But when you make it at home, it's likely to be slightly healthier and made with fewer processed ingredients. Be sure to try one of these 40 Most Popular Junk Food Recipes, which includes both sweet and salty snacks. Share your junk food on social media today using the hashtags #NationalJunkFoodDay, #JunkFood and #RecipesForHolidays!
Be sure to follow our July Food Holidays page so you never miss a food holiday in the month of July.
The History of Junk Food:
Before the 1800's, food preparation was mostly done at home. People ate healthier with minimally processed ingredients and seasonal foods. The emergence of flour mills in the 1820's are thought to have contributed to the slow rise of creating junk foods.
The first vending machine arrived in America in 1888. Vending machines became very popular by the 1920's.
Cracker Jacks were considered the first type of junk food. They made their debut in 1893 at the Chicago World Fair. By 1916, Cracker Jacks were the number one best-selling snack in the world.
Humans have eaten unhealthy food for centuries, but most types of junk food made their debut in the 20th century when inventions for speedy product prep (processed food) began to surface.
The term "junk food" was first coined in 1951. But the term was made more official in 1972 by Michael Jacobson, director of the Center for Science in the Public Interest. He described junk food as food that has little nutritional value that often has high amounts of fat, sugar, salt and calories.
The popularity of the term "junk food" soared when Larry Croce released the song, "Junk Food Junkie" in 1976.
Doctors associate the increased rise in junk food popularity over the years with the rise in obesity and disease.
Here are 40 Most Popular Junk Food Recipes: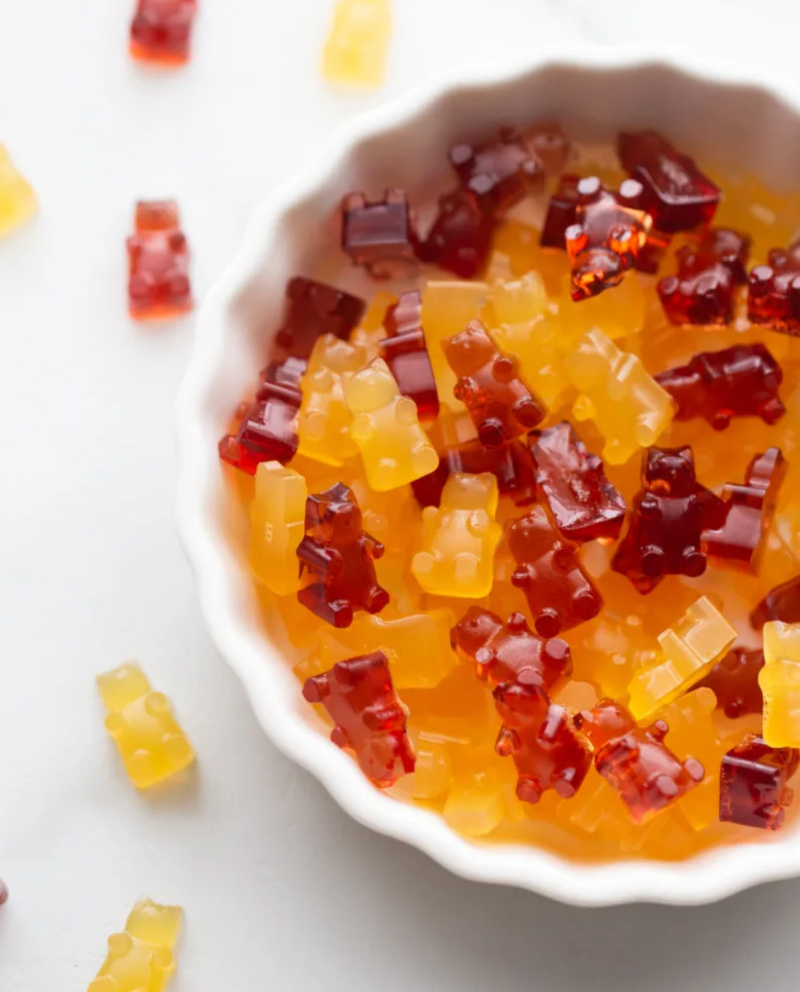 Making Homemade Gummy Bears is a super fun project to make at home! Kids will go nuts for these!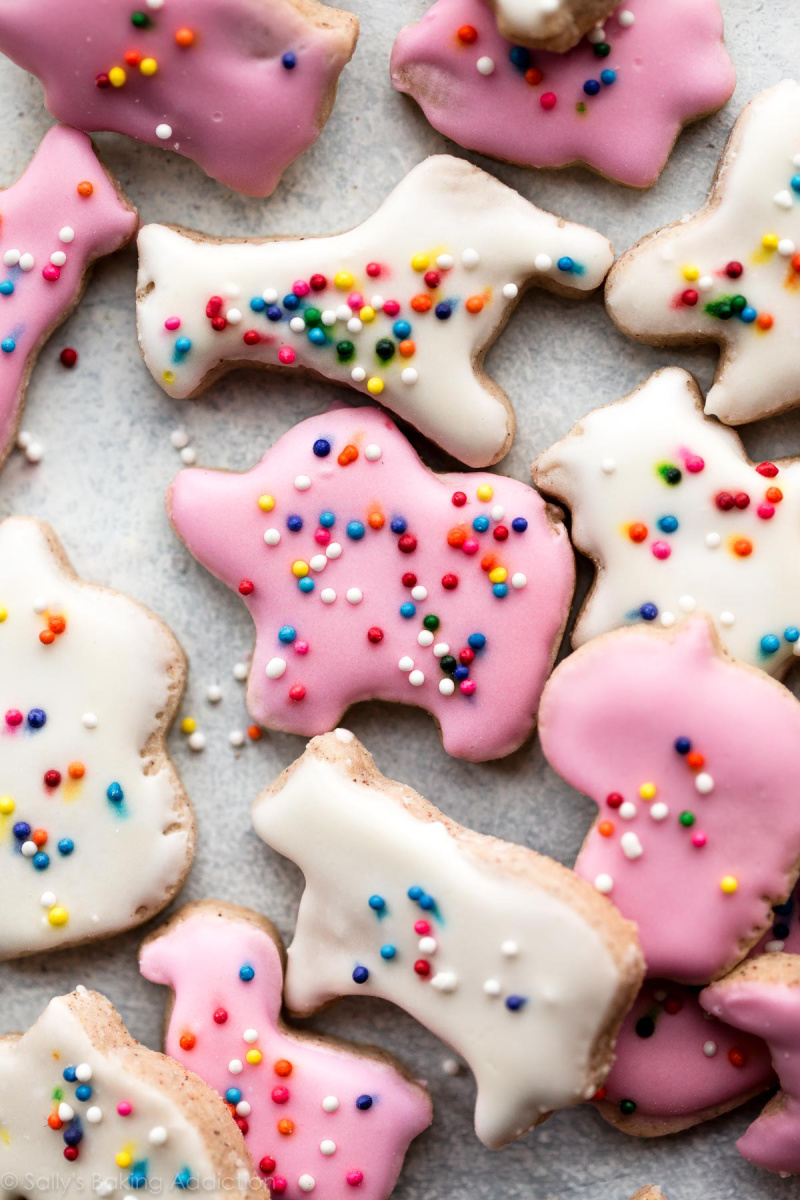 These kid-friendly Animal Cracker Cookies are flavored with delicious cinnamon and topped with icing and rainbow sprinkles. Young bakers always love to help with these adorable cookies!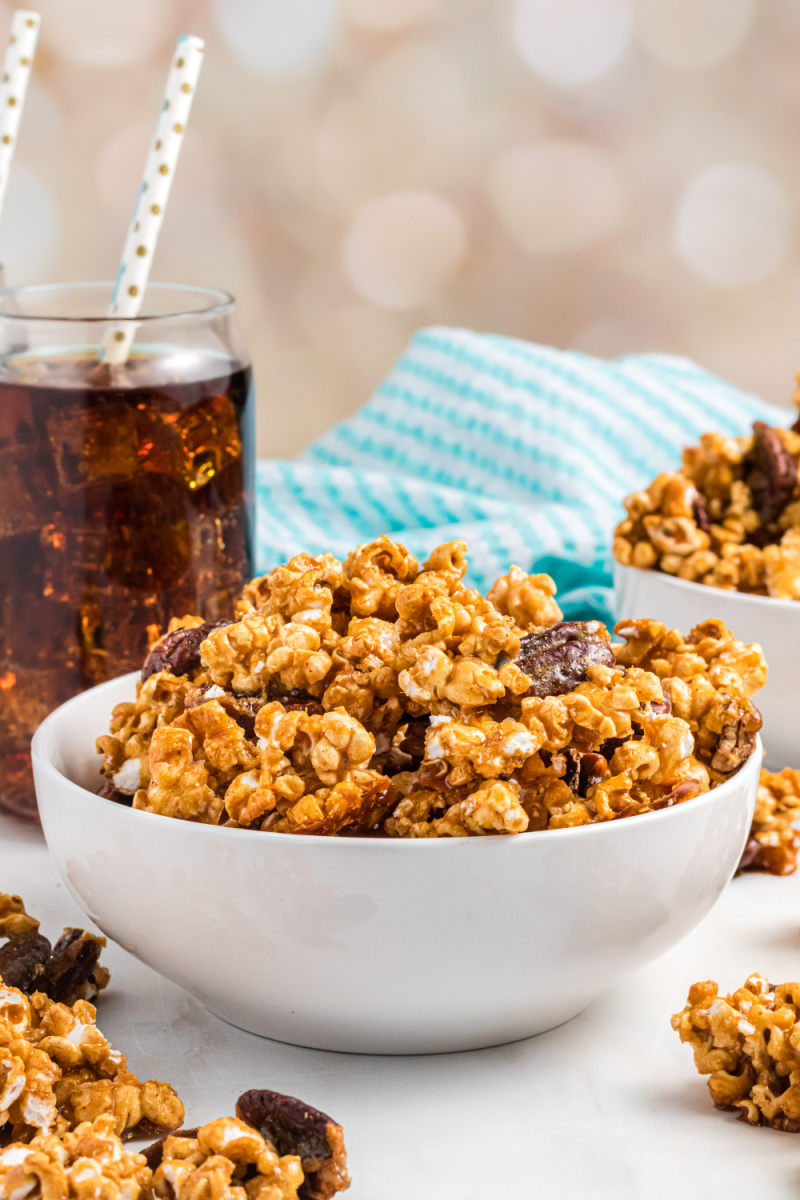 Sticky Bun Popcorn is the best way to turn popcorn into dessert. Fluffy popcorn and pecans are coated with a sweet cinnamon syrup.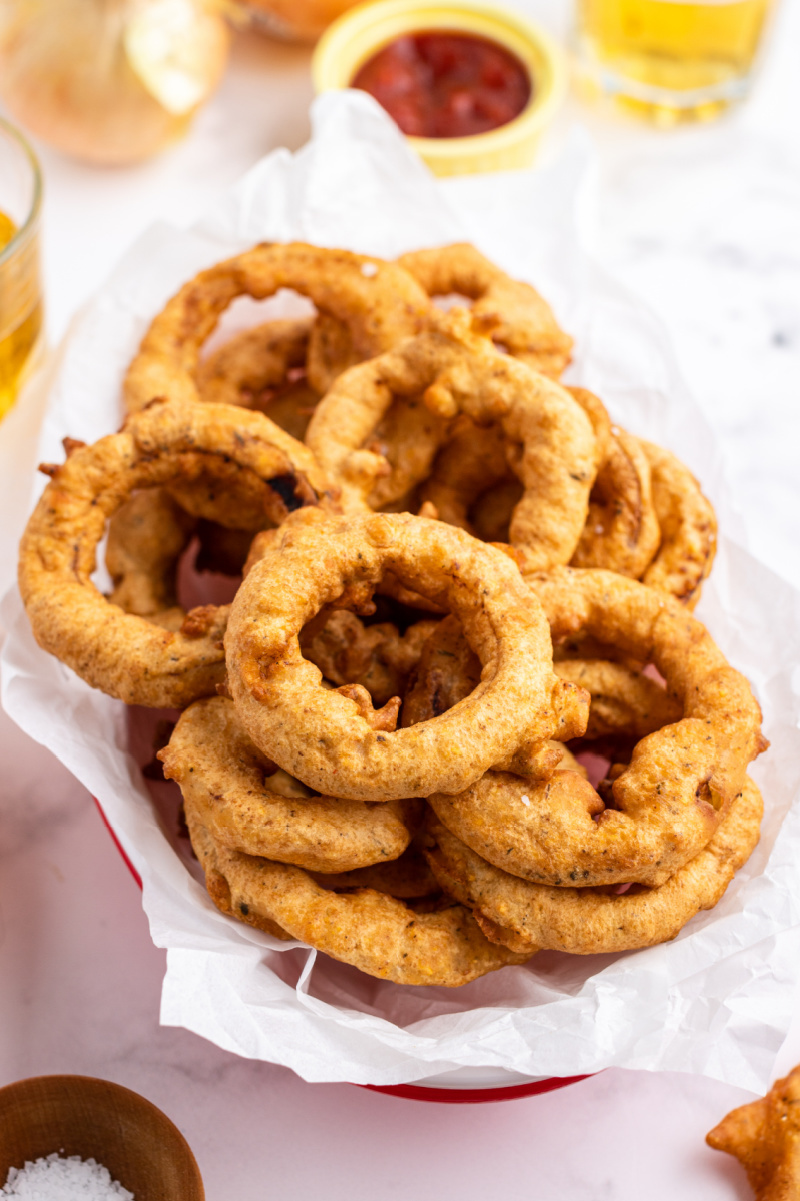 Beer Battered Onion Rings are the most delicious way of making onion rings to eat and enjoy!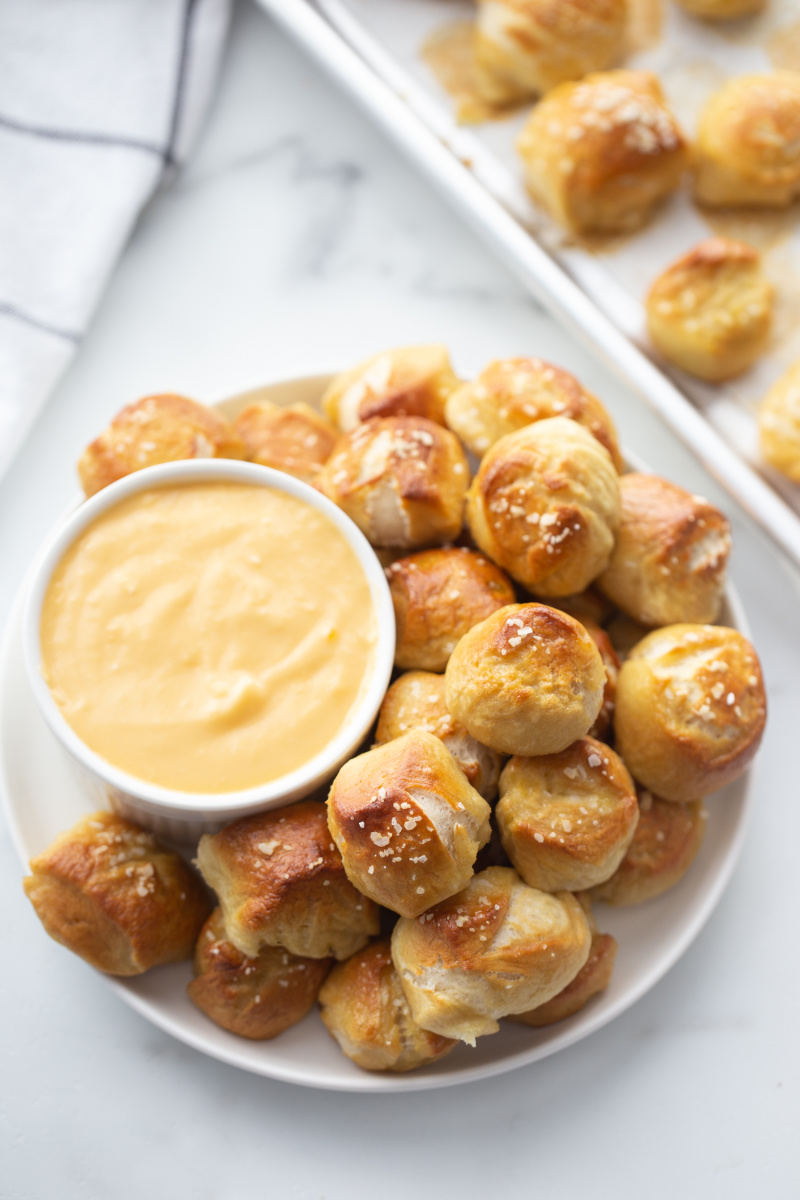 Soft Pretzel Bites are delicious, buttery pretzels in snack size bites baked and served with easy-to-make gooey cheddar cheese sauce.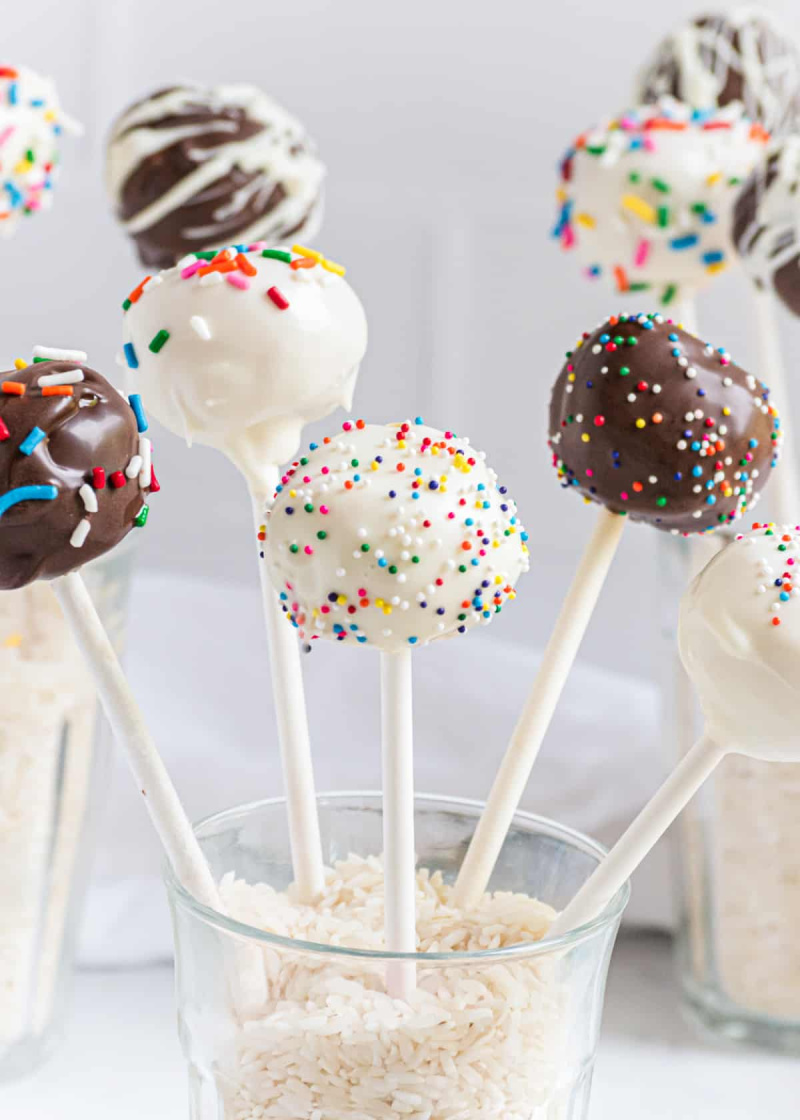 Moist and crumbly cake is mixed with rich buttercream frosting, then dipped in a sweet chocolate coating. Not only do these Cake Pops taste incredible, but they look amazing too!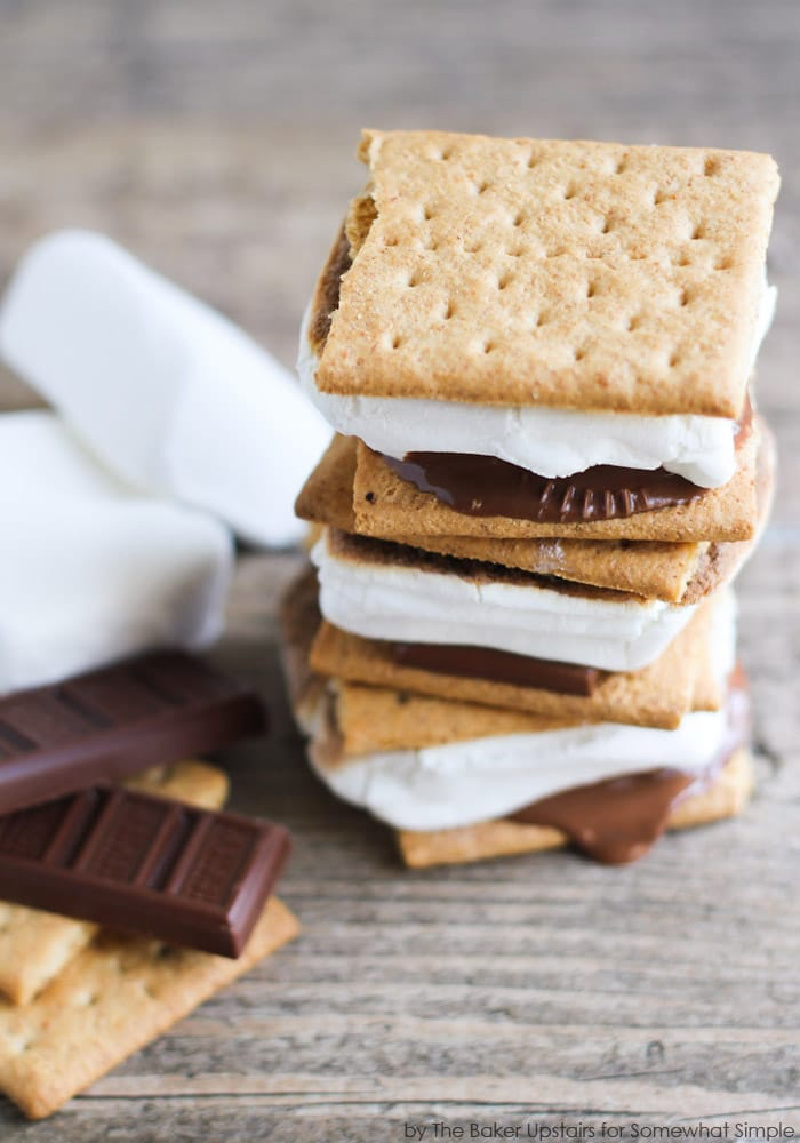 No fire pit? No problem! Oven baked S'Mores make the perfect little snack, or they can be made by the dozens to serve at your next celebration! This indoor recipe is easy and delicious!
New York Times Chocolate Chip Cookies are the very best chocolate chip cookie recipe. They're seriously the best chocolate chip cookies I've ever eaten.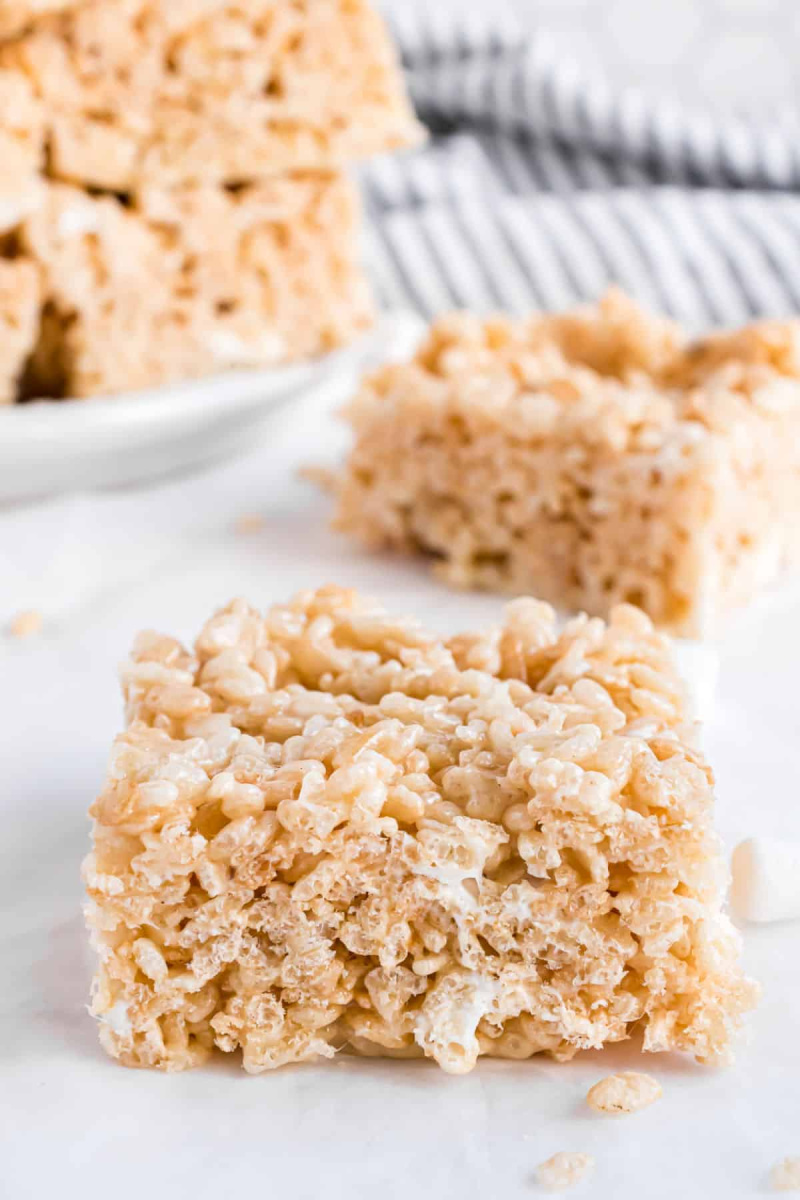 Get the secret tips and tricks to making the most Perfect Rice Krispie Treats recipe. From using fresh butter and marshmallows to adding vanilla extract, this is our favorite dessert.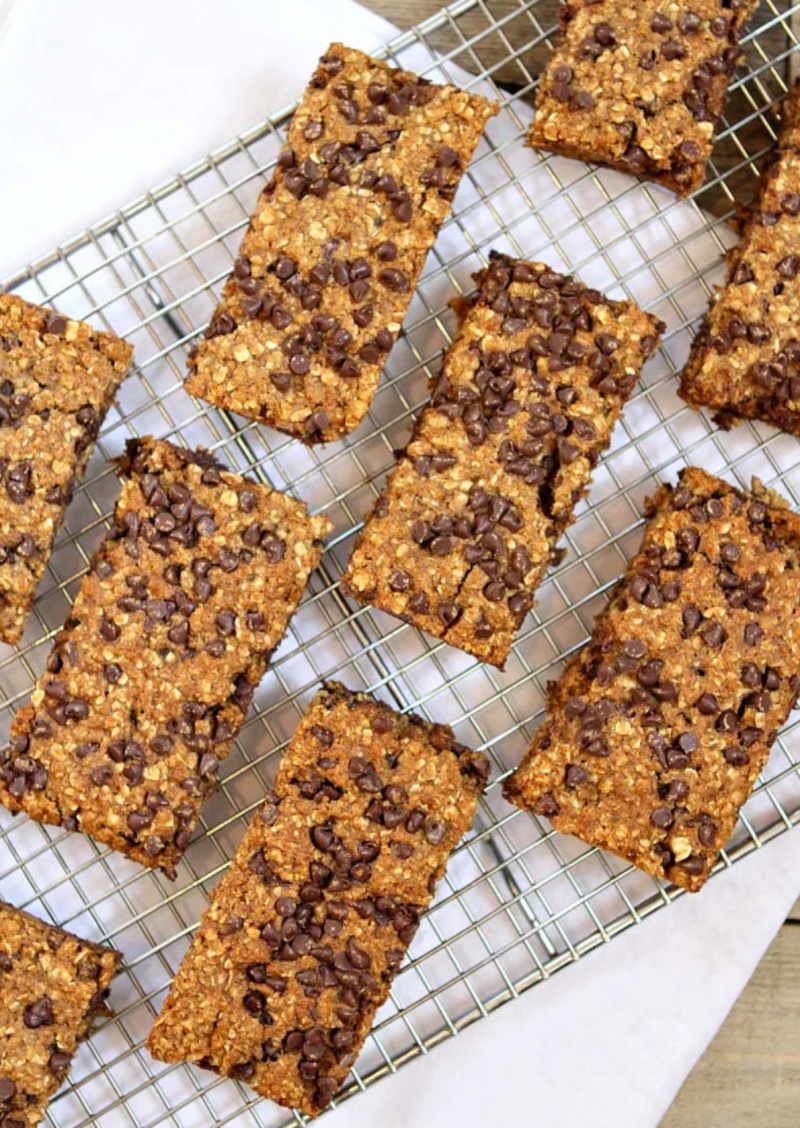 These soft Chocolate Chip Granola Bars are perfect for everyday snacks. They are definitely better than the granola bars from the store!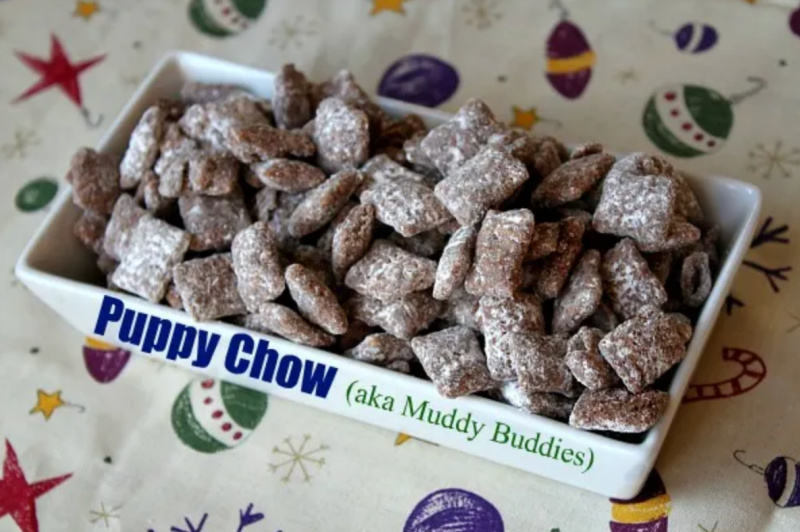 Muddy Buddies (also known as Puppy Chow) is made up of 3 main ingredients: chocolate, peanut butter, and Rice Chex. These are the perfect after-school snack.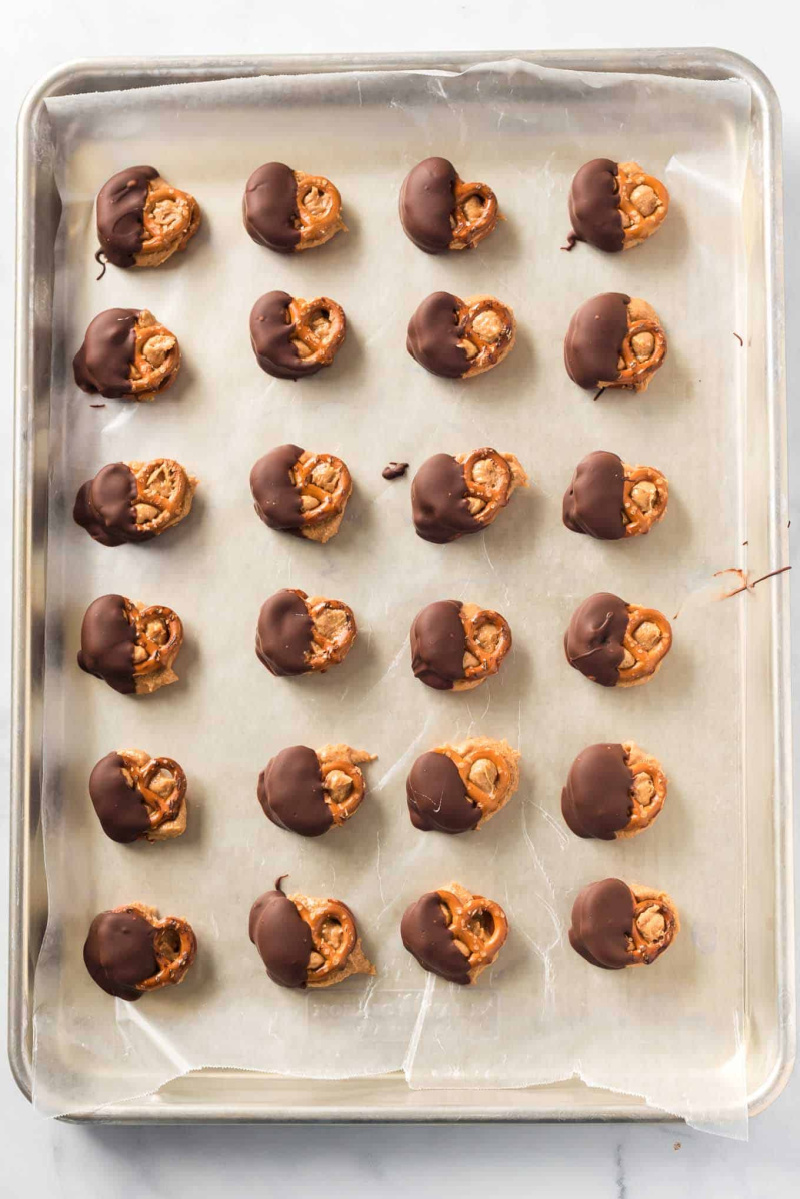 Chocolate Dipped Peanut Butter Pretzels are an easy and delicious holiday treat! Made with only 5 ingredients, they can easily be made vegan or gluten free.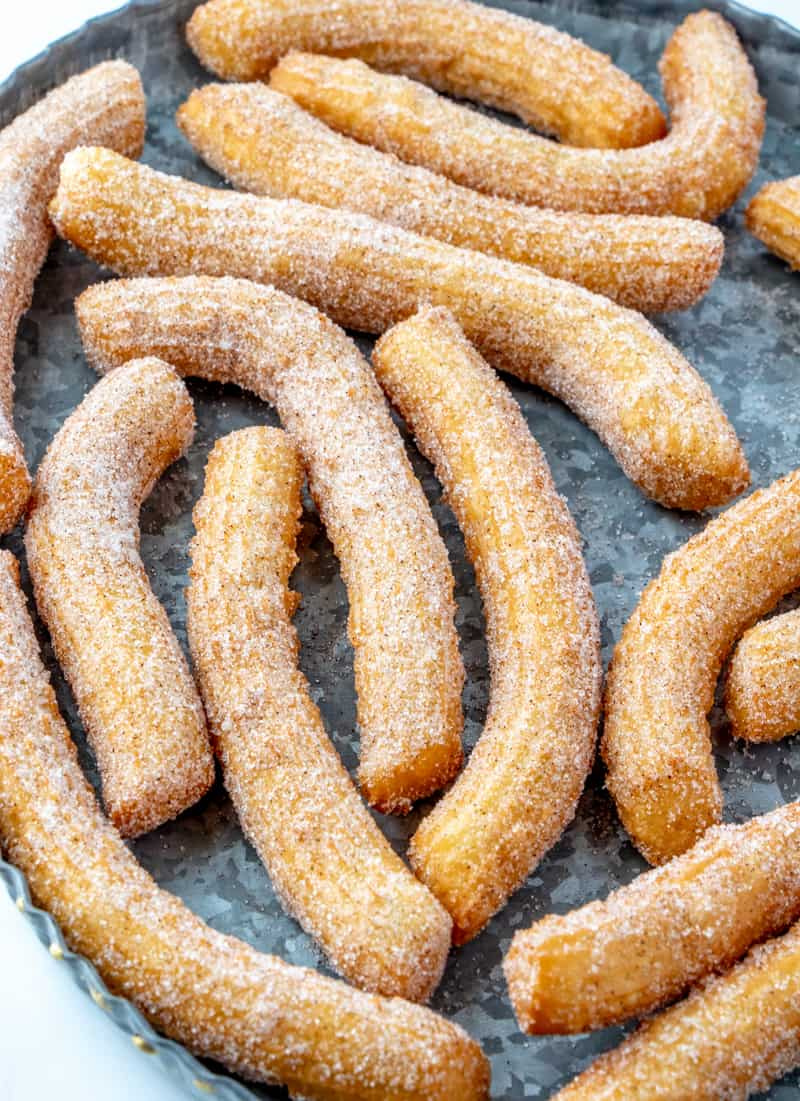 Crunchy, sweet and delicious this easy Churros recipe is a favorite among everyone. Deep fried until golden and coated in cinnamon sugar it makes a tasty addicting dessert.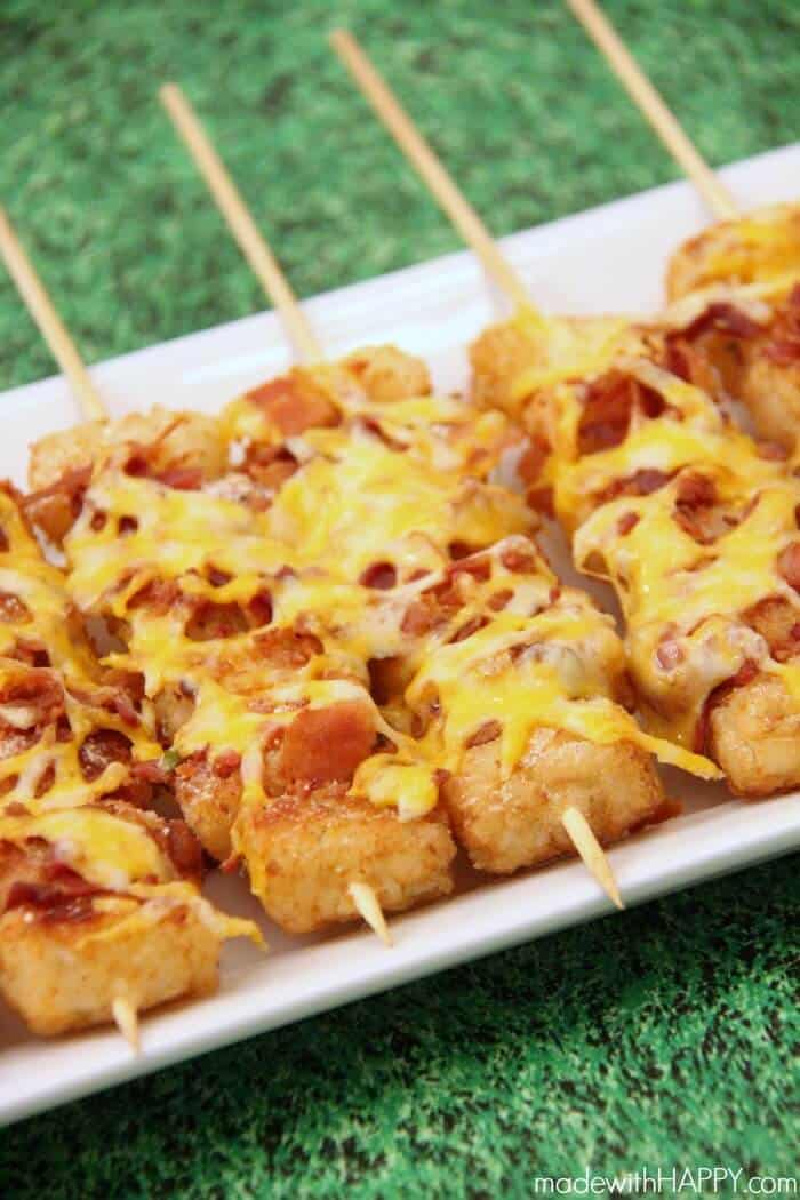 These fun Loaded Tater Tot Skewers are cheesy and delicious and perfect for any meal. We think they're one of the best junk food recipes!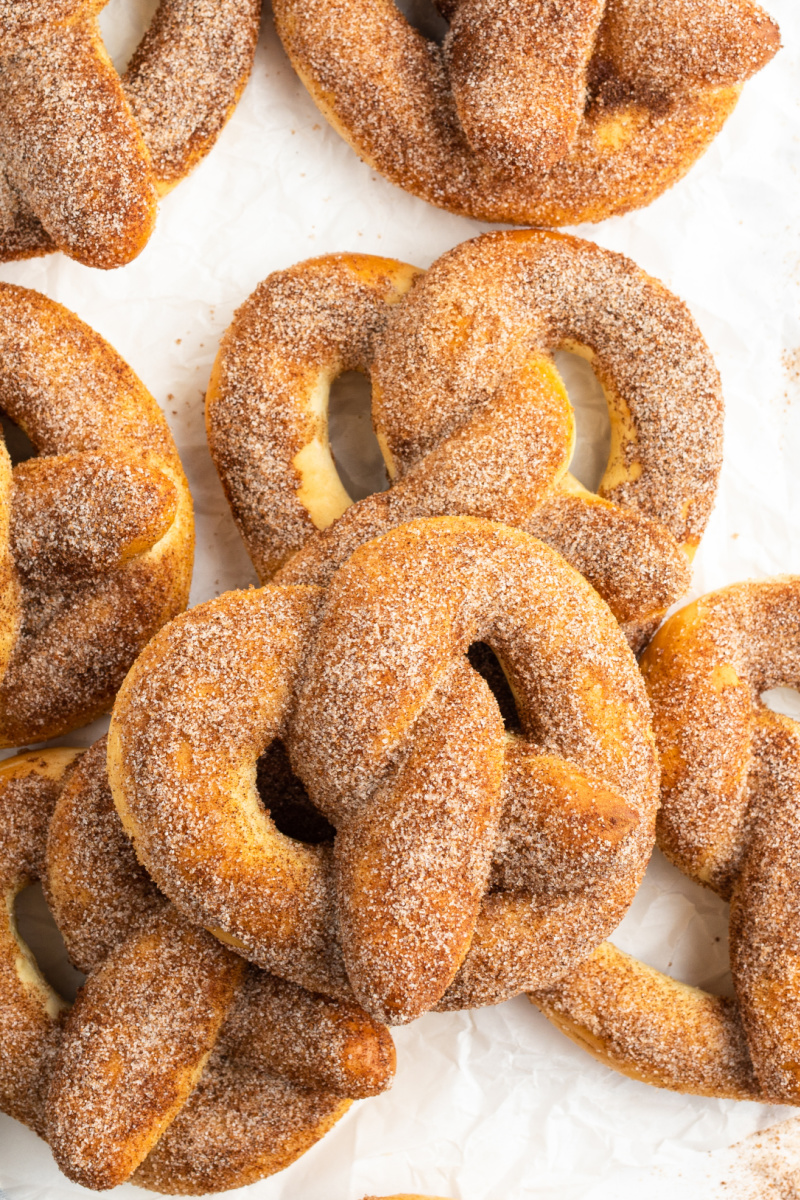 Cinnamon Sugar Soft Pretzels are the perfect, easy-to-make, homemade soft pretzels with a buttery cinnamon and sugar coating.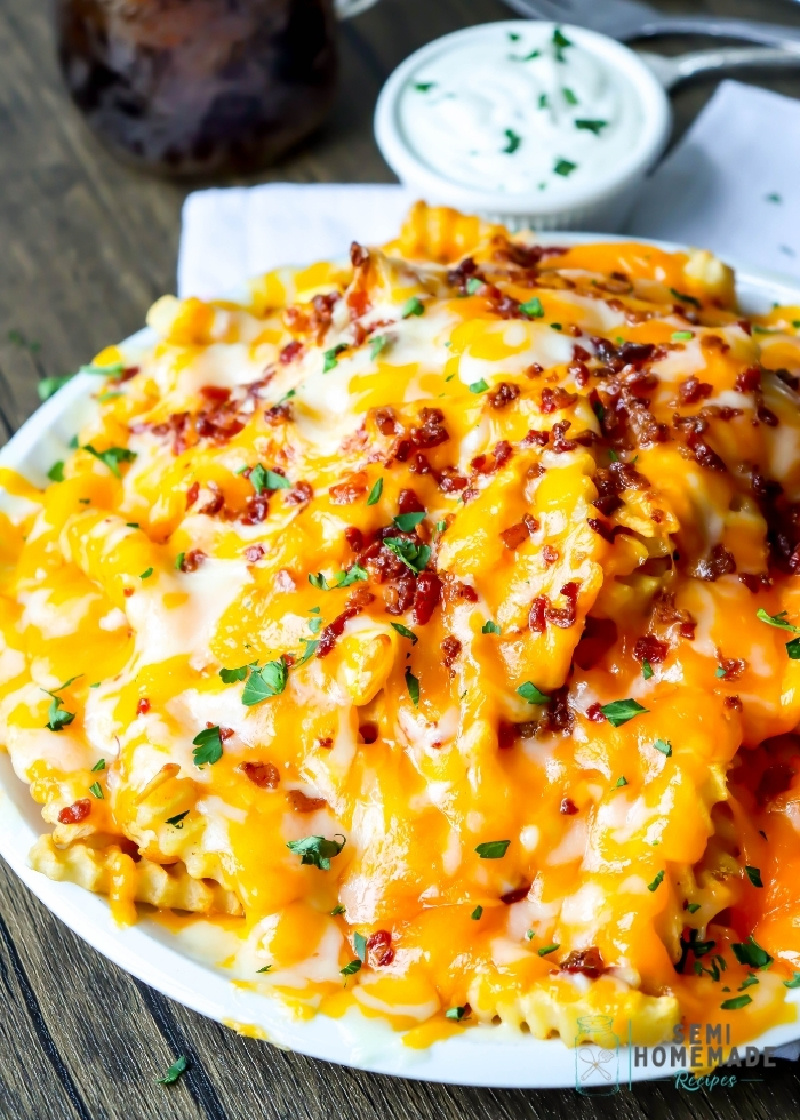 These Loaded Cheese Fries are easy to make and you're going to love them! Crinkle fries are smothered in grated cheddar, Monterey jack cheese and bacon. They're perfect with a side of ranch!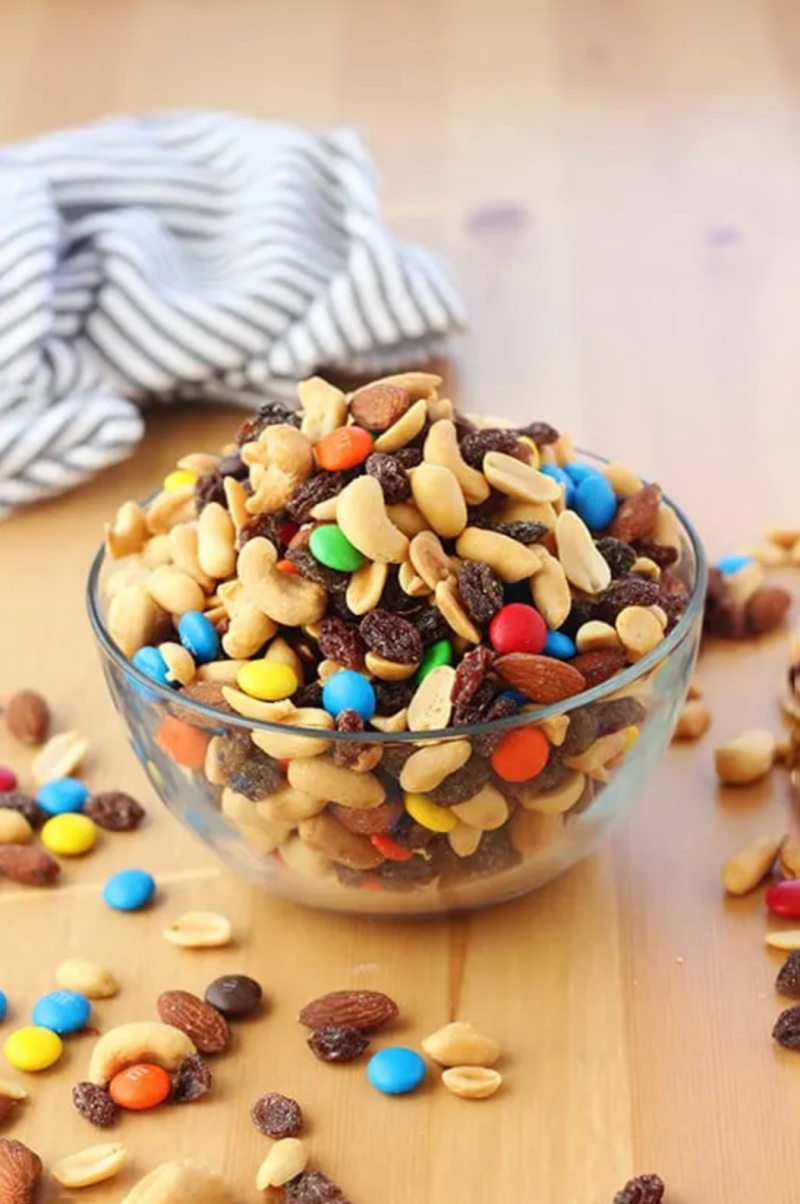 This Trail Mix recipe is simple to make and comes together in under 5 minutes! Sweet and salty and packed full of your favorite mix-ins!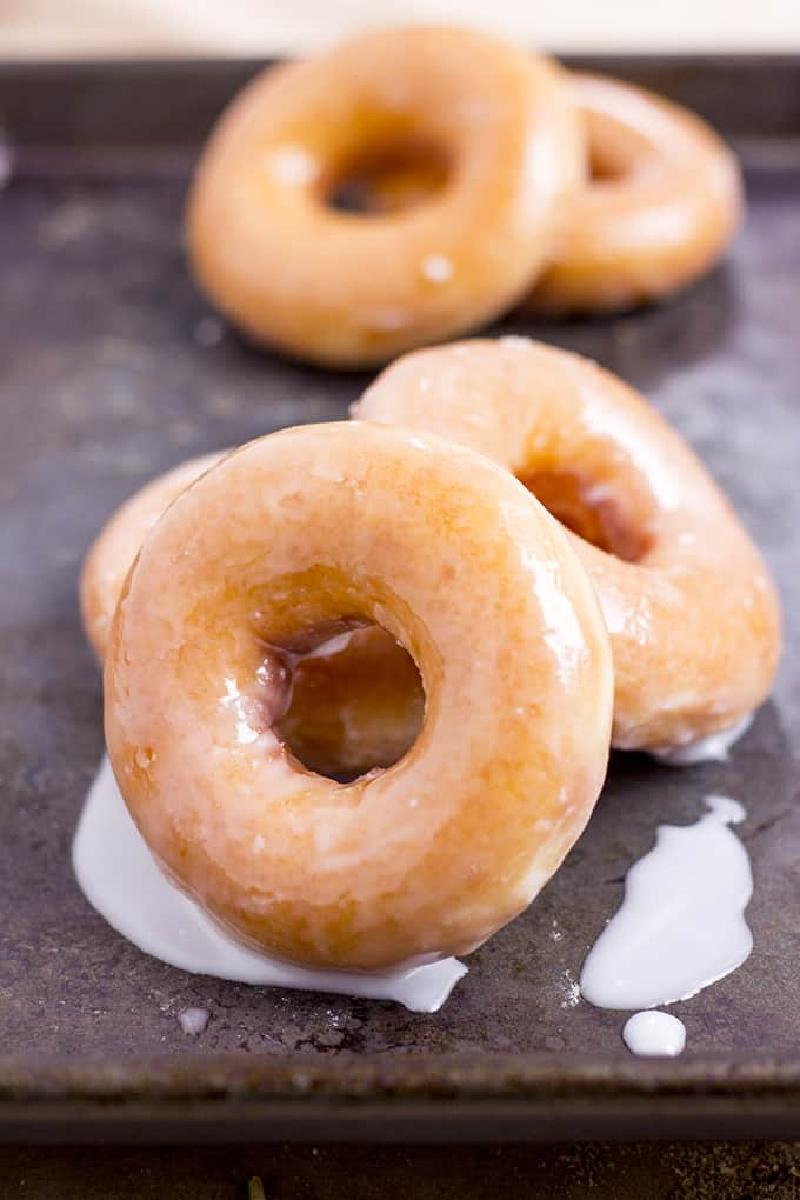 The Original Krispy Kreme Glazed Doughnuts you know and love and now you can make them at home and eat them fresh!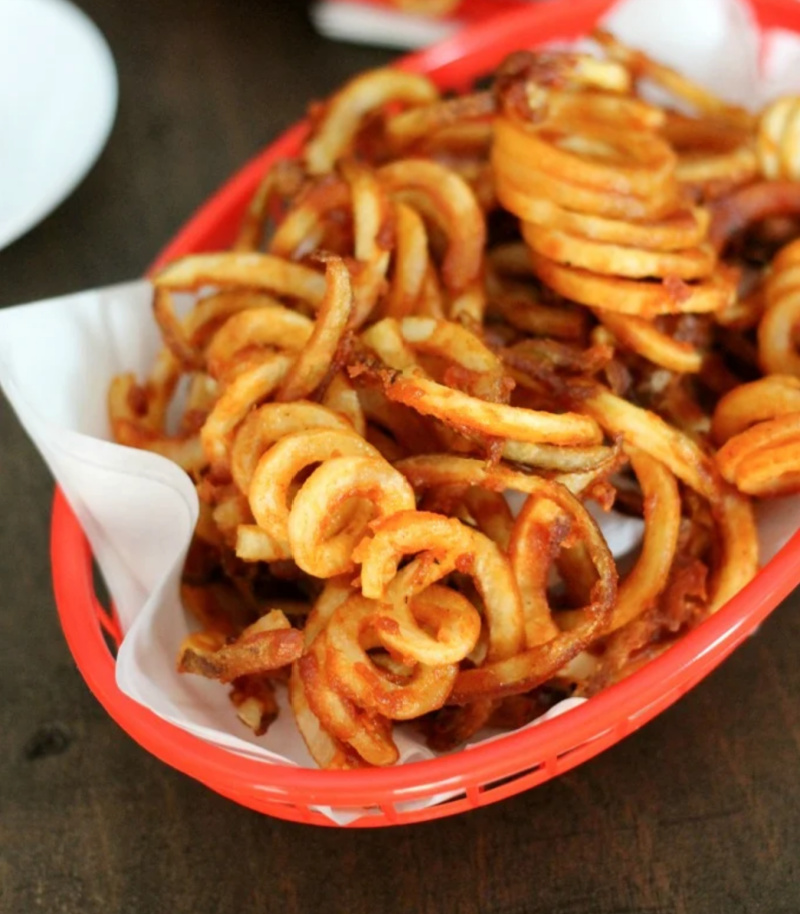 Curly Fries are the perfect blend of crispy fried potatoes and mouthwatering seasoning.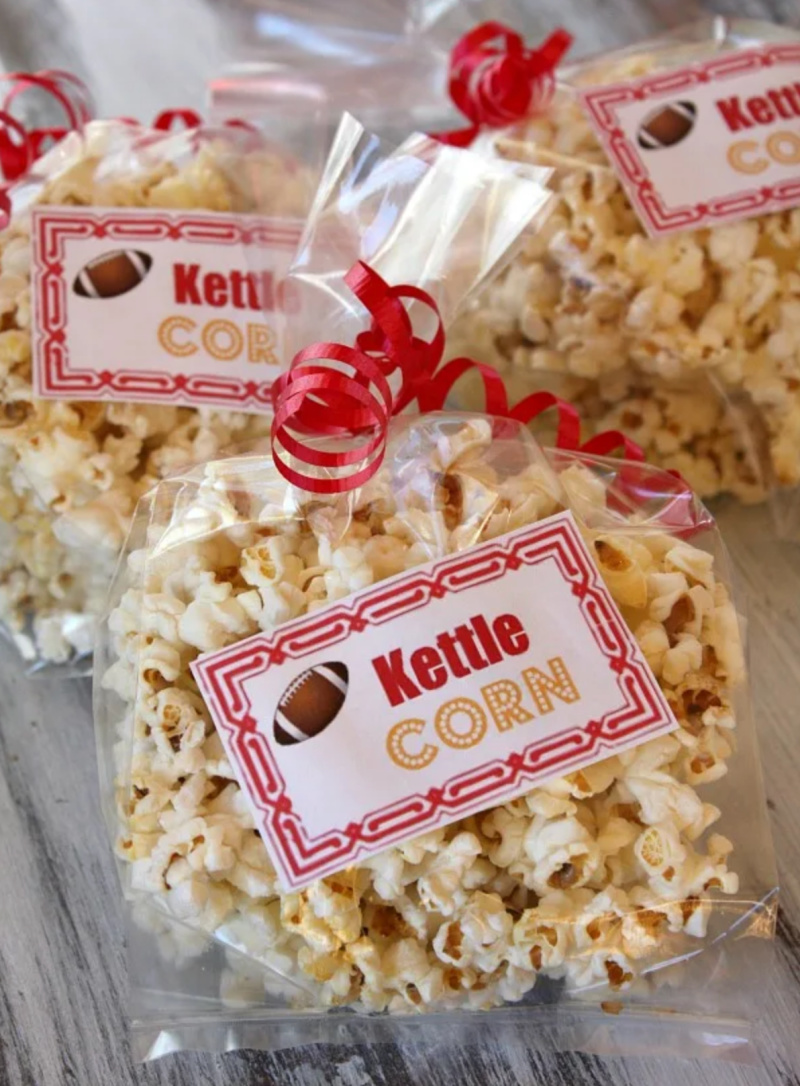 Kettle Corn is a sweet version of classic popcorn. It's really eat to make at home on the stove!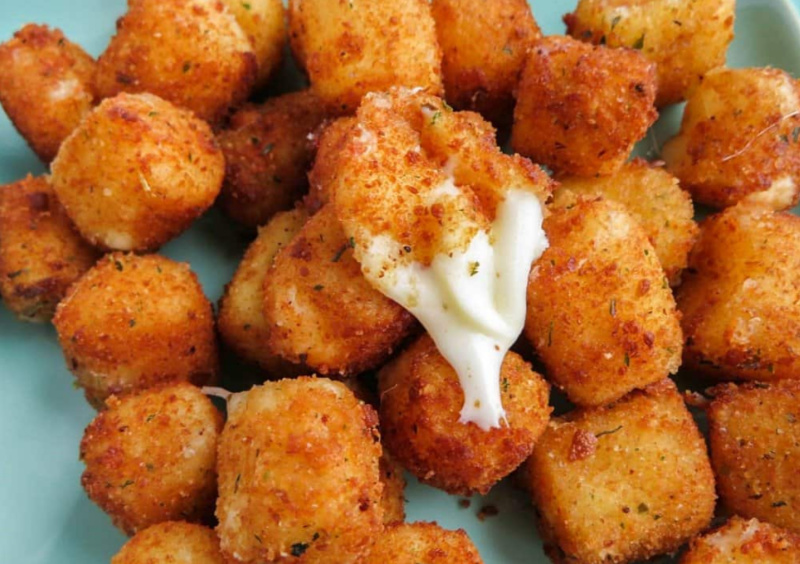 These crunchy and gooey Easy Fried Cheese Bites are the ultimate answer to your snack and appetizer needs!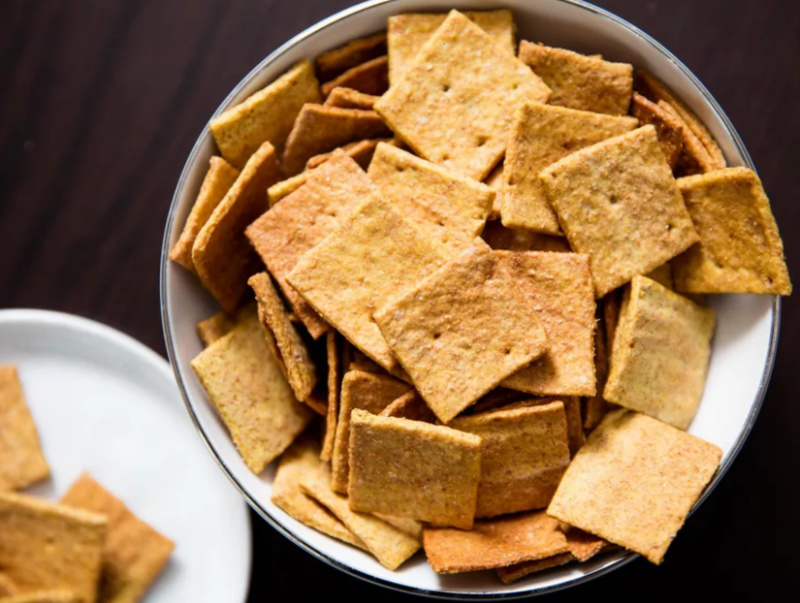 This isn't a recipe for any old cracker, it's a recipe for crisp Wheat Thins that taste exactly like the kind you buy at the store (but much better!)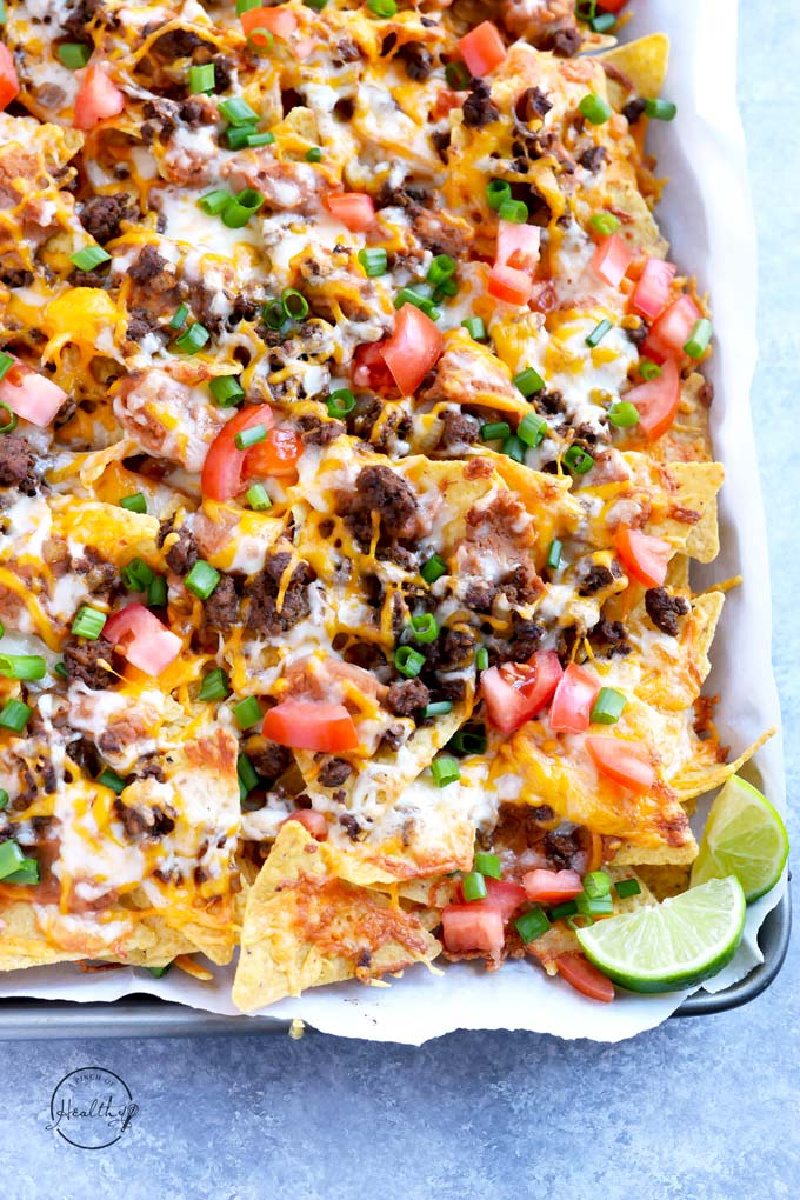 Seasoned ground beef, refried beans, cheese, tomatoes and green onions make such a great flavor combination for this Epic Beef Nachos Supreme.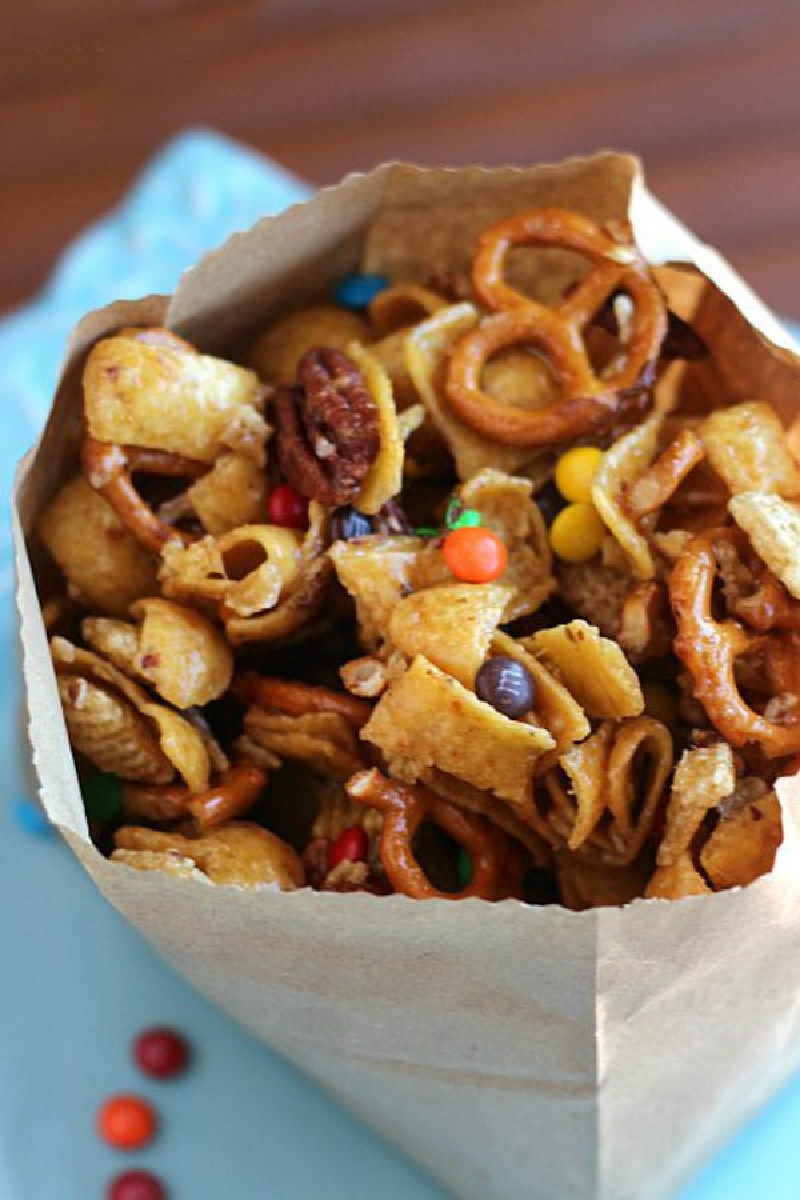 This Frito Snack Mix is some pretty addicting stuff. It's a mix of Fritos corn chips, Chex cereal, pretzels and nuts. Those are all combined with a sweet syrup, then baked, and then mixed with M&M's.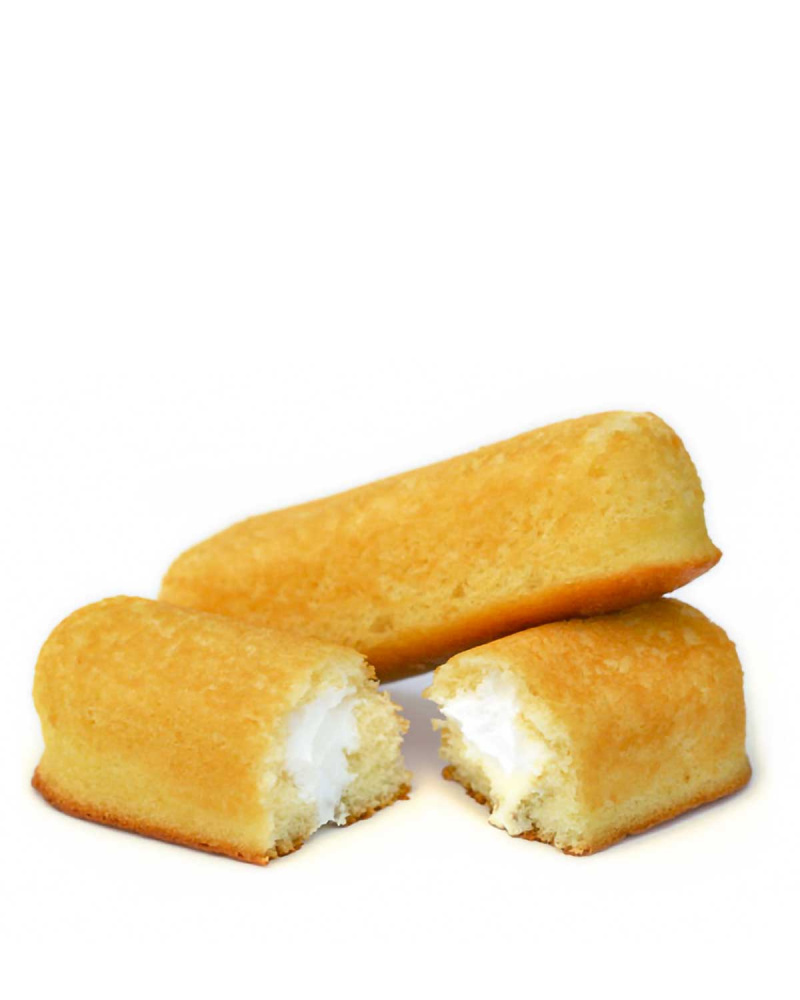 These homemade Twinkies rival the real deal from Hostess with their fluffy cream filling and sponge cake. Just like the ones from your childhood. But better.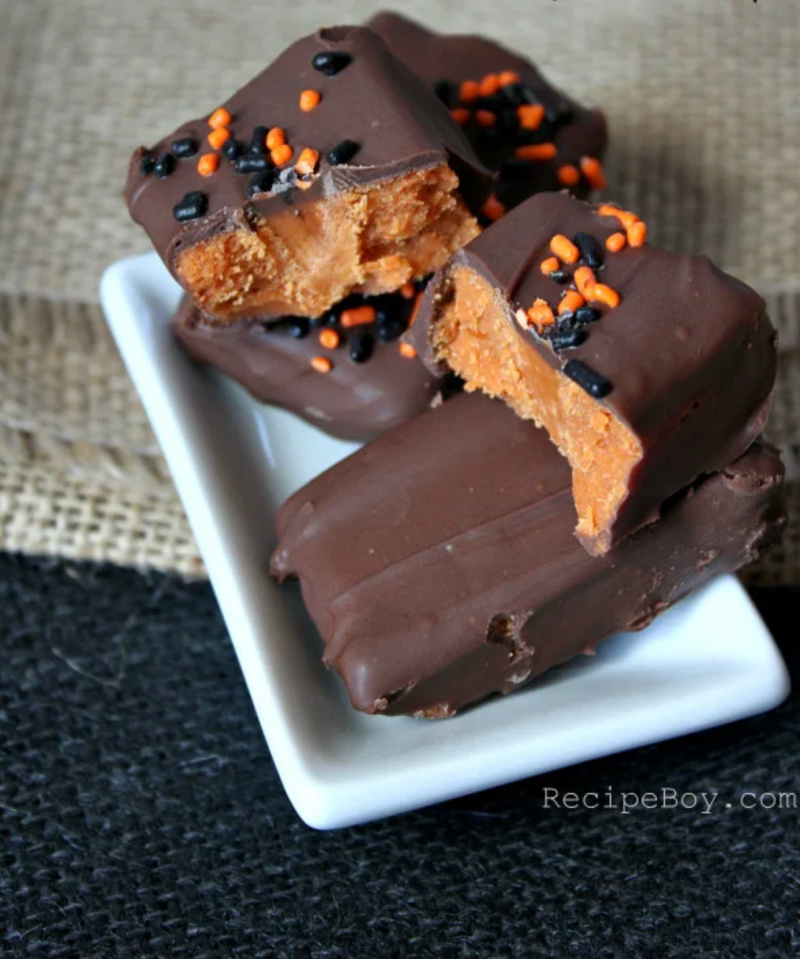 It's amazing how much this easy Homemade Butterfingers recipe tastes like the real thing. This is a fun project to try at home!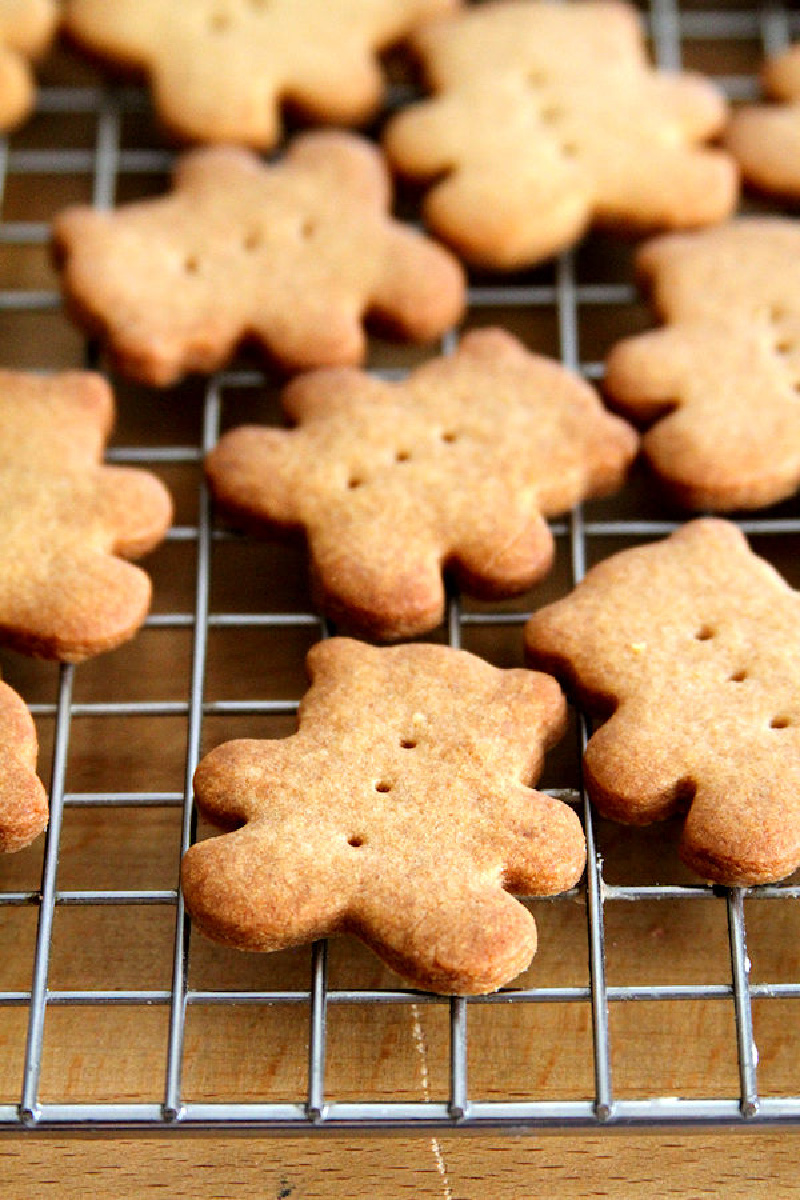 Teddy Grahams are perfect, miniature graham cracker bears flavored with honey and cinnamon.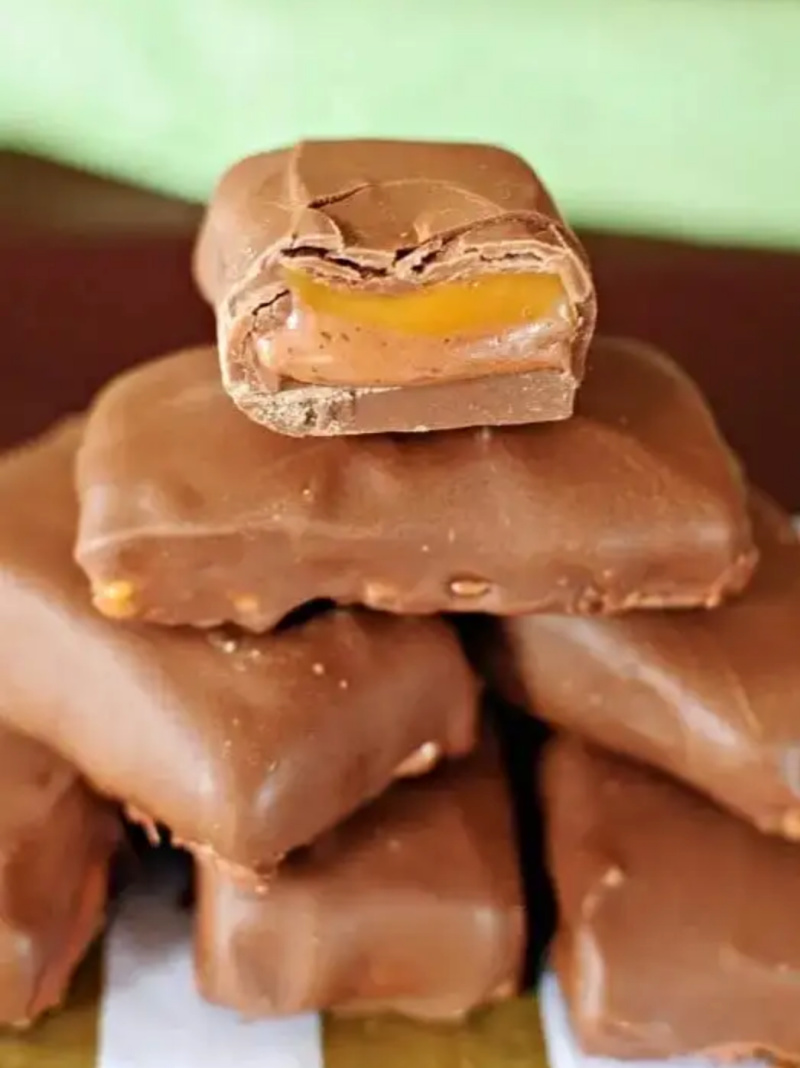 Learn how to make Homemade Milky Ways with just 5 ingredients! These are so easy to make, and they taste just like the original!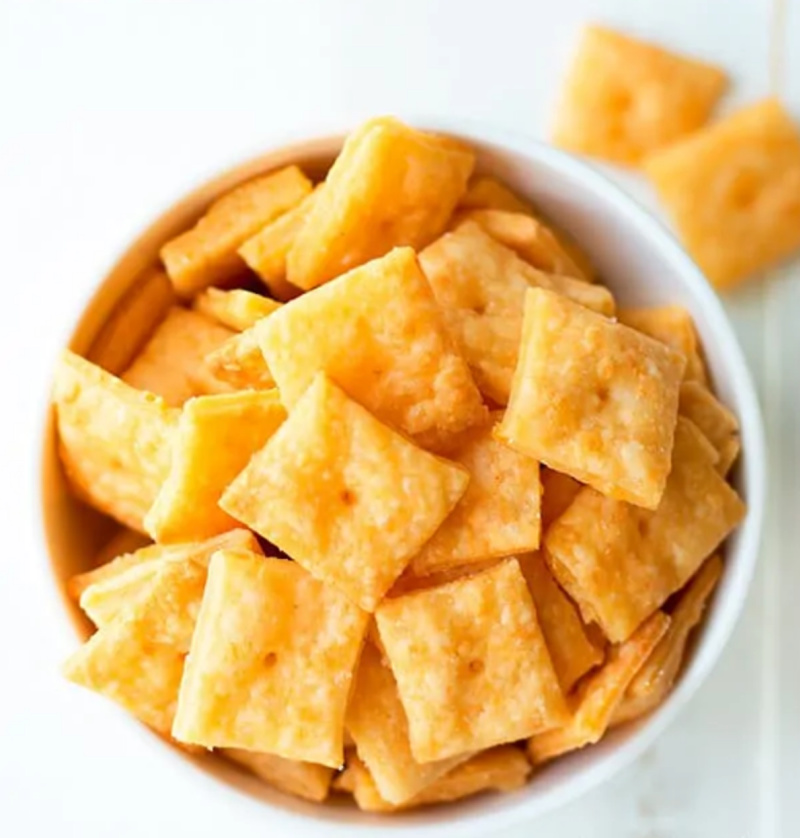 These Homemade Cheez Its turn out so similar to the real thing you buy at the store. I think you'll find that they're much more delicious!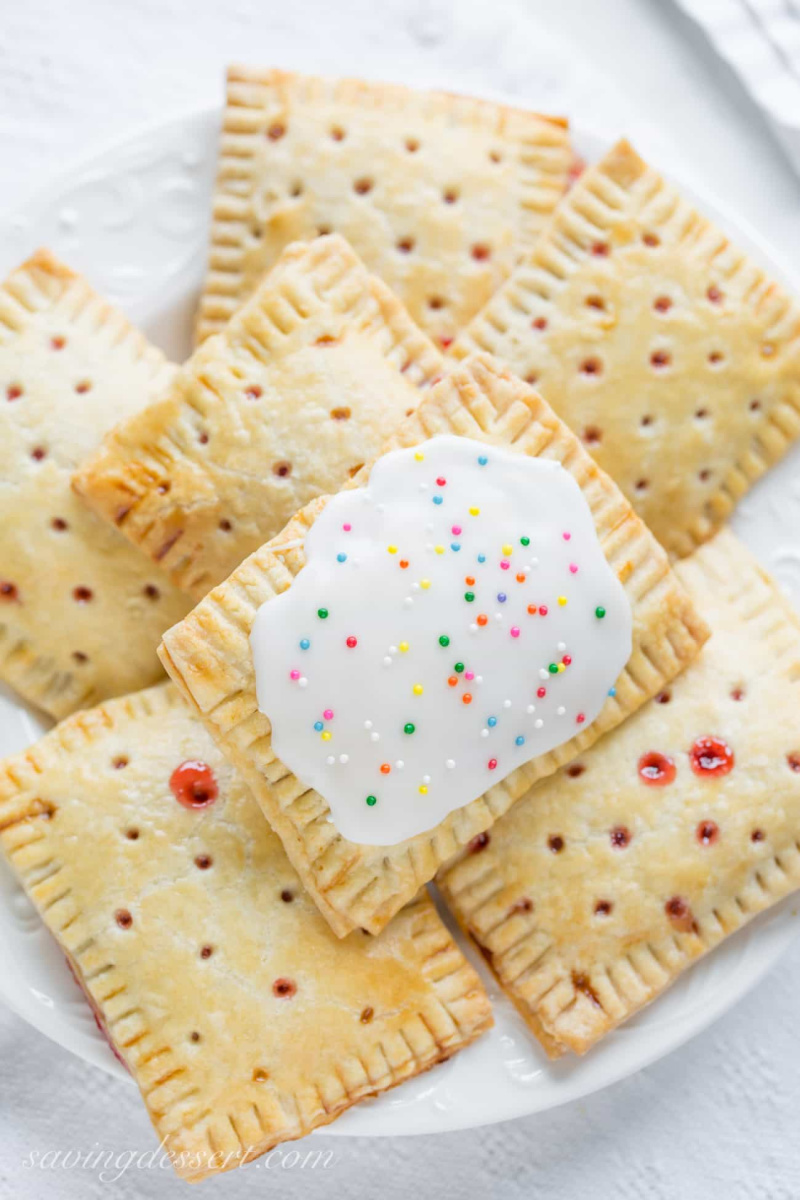 Pop Tarts are homemade hand pies made with a flaky pastry. These are filled with homemade strawberry jam.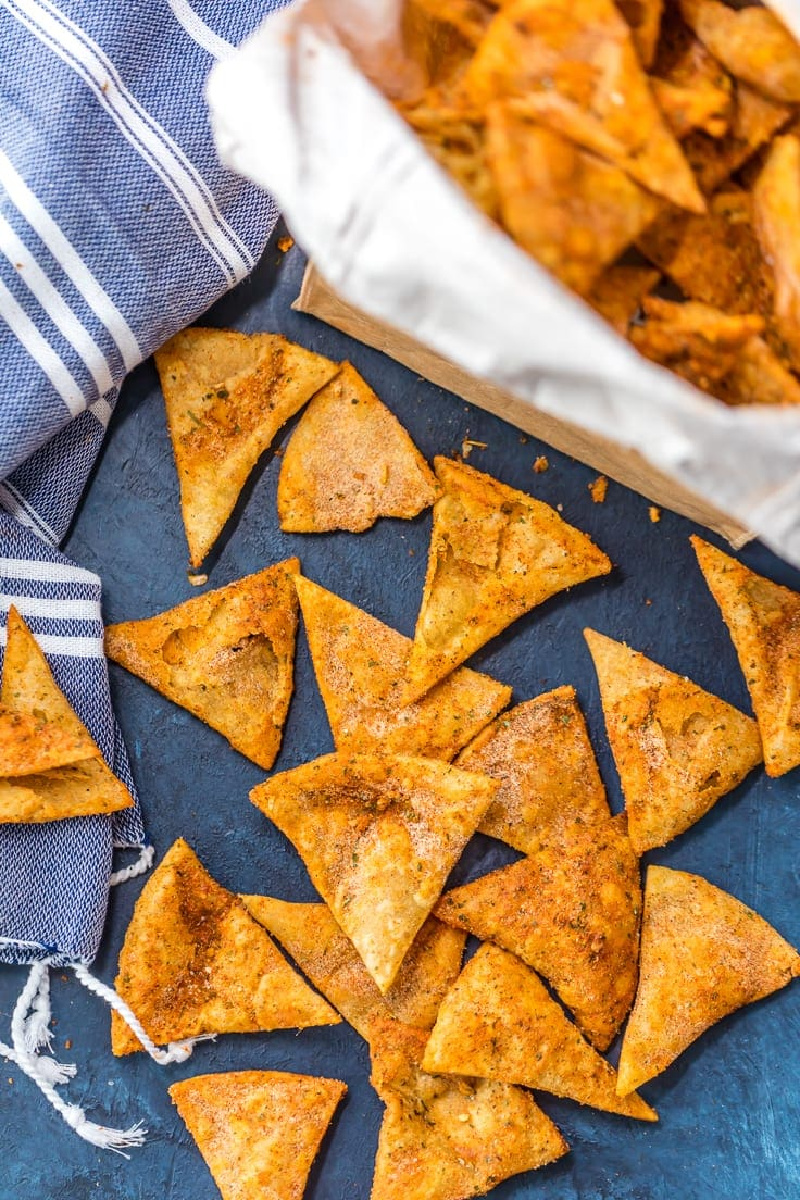 Cool Ranch Doritos are so easy to make for yourself at home. This homemade Doritos recipe costs less and tastes even better than the original!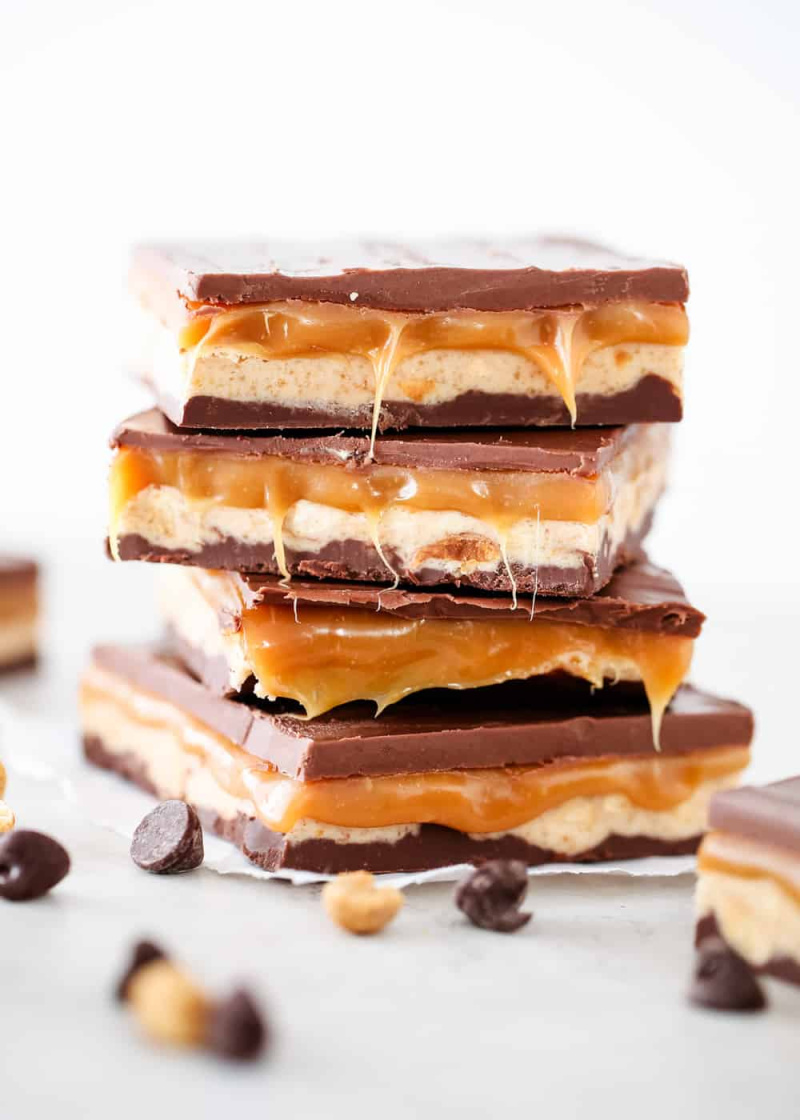 Delicious Homemade Snickers Bars are filled with layers of chocolate, nougat and caramel. This easy no-bake treat will become one of your absolute favorites!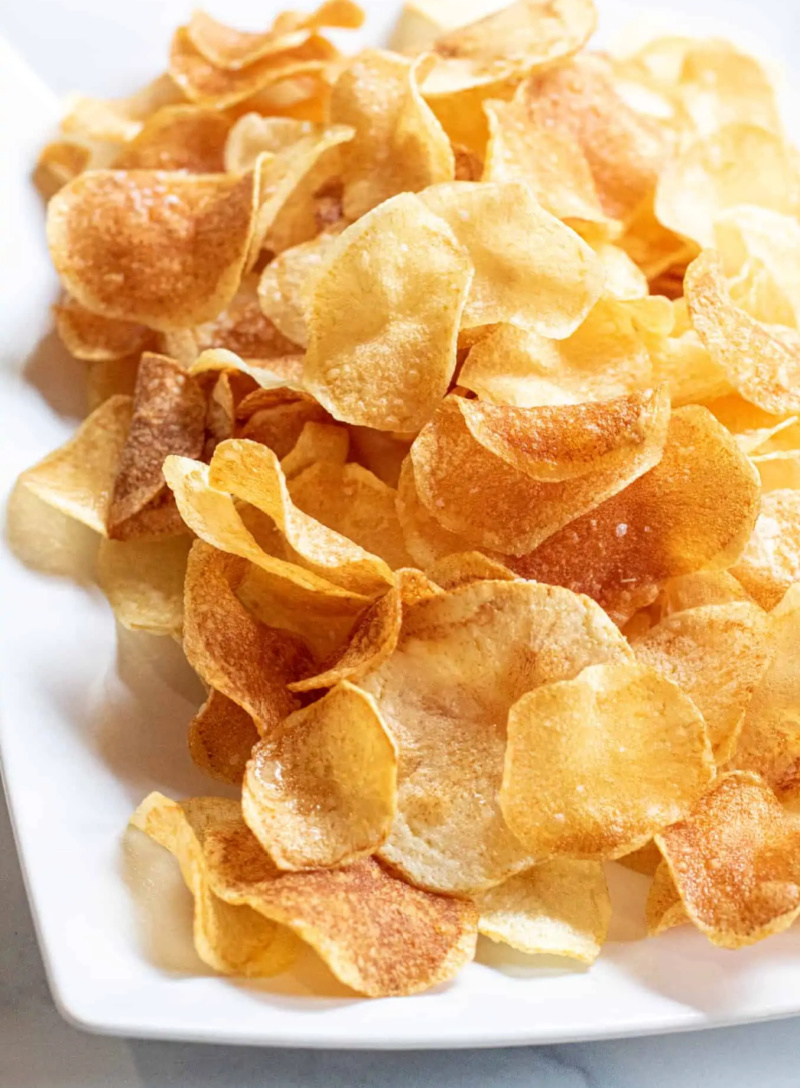 Making your own Homemade Potato Chips from scratch is easier than you think and so rewarding. It may take a little bit of time, but once you know how to make your own potato chips, you'll know it's worth the extra work!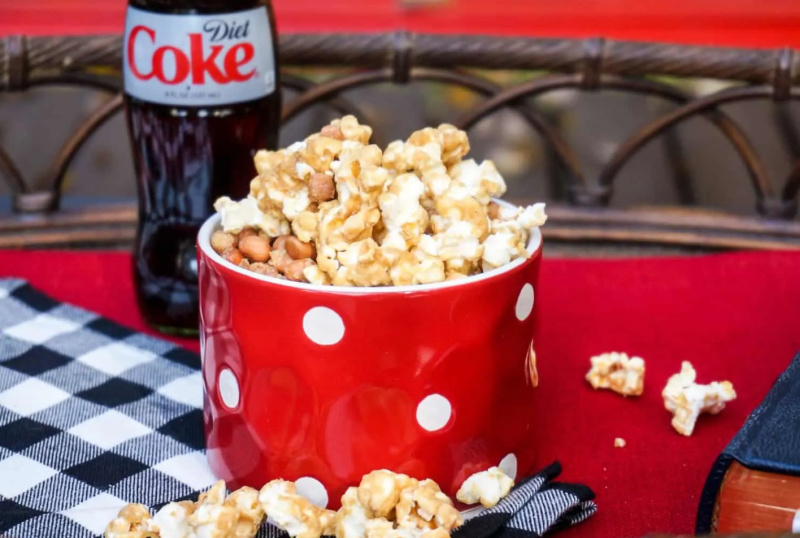 Cracker Jacks are a sweet and savory caramelized popcorn and peanuts treat that were made popular at baseball games!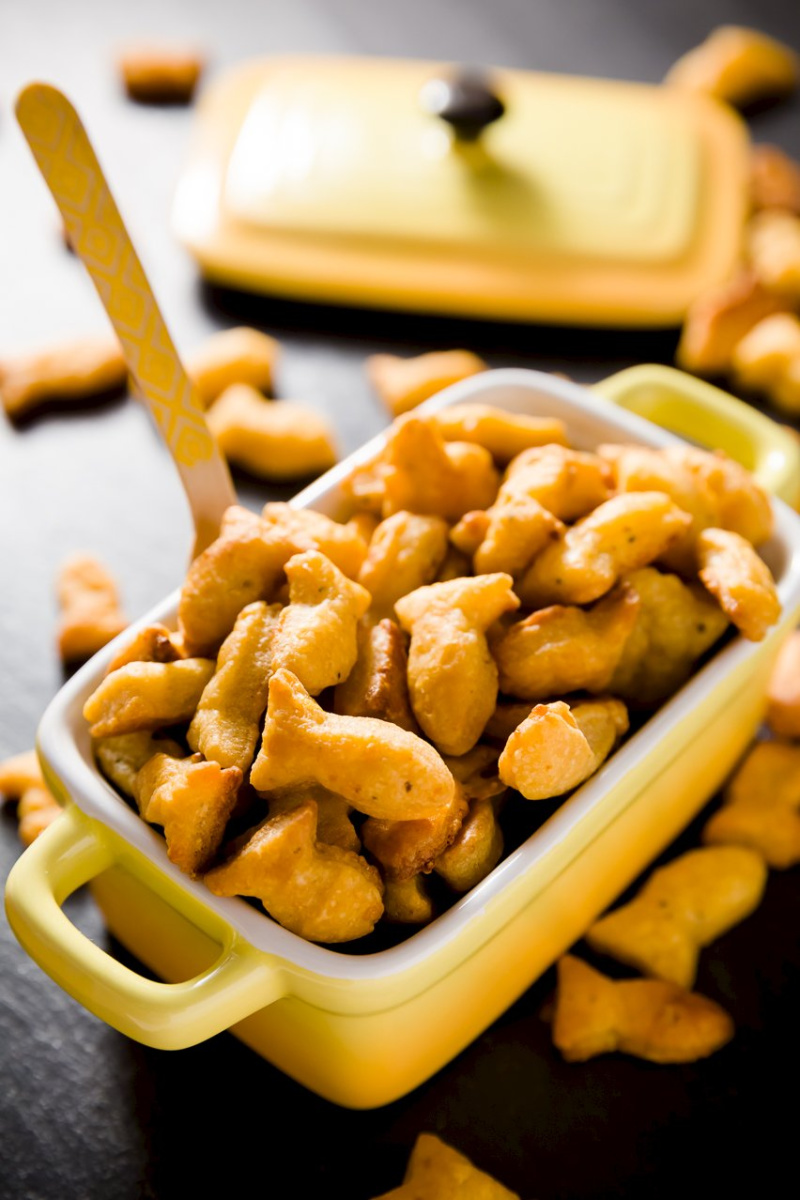 Homemade Goldfish Crackers are incredibly easy to make and taste just like the store-bought kind (but better!)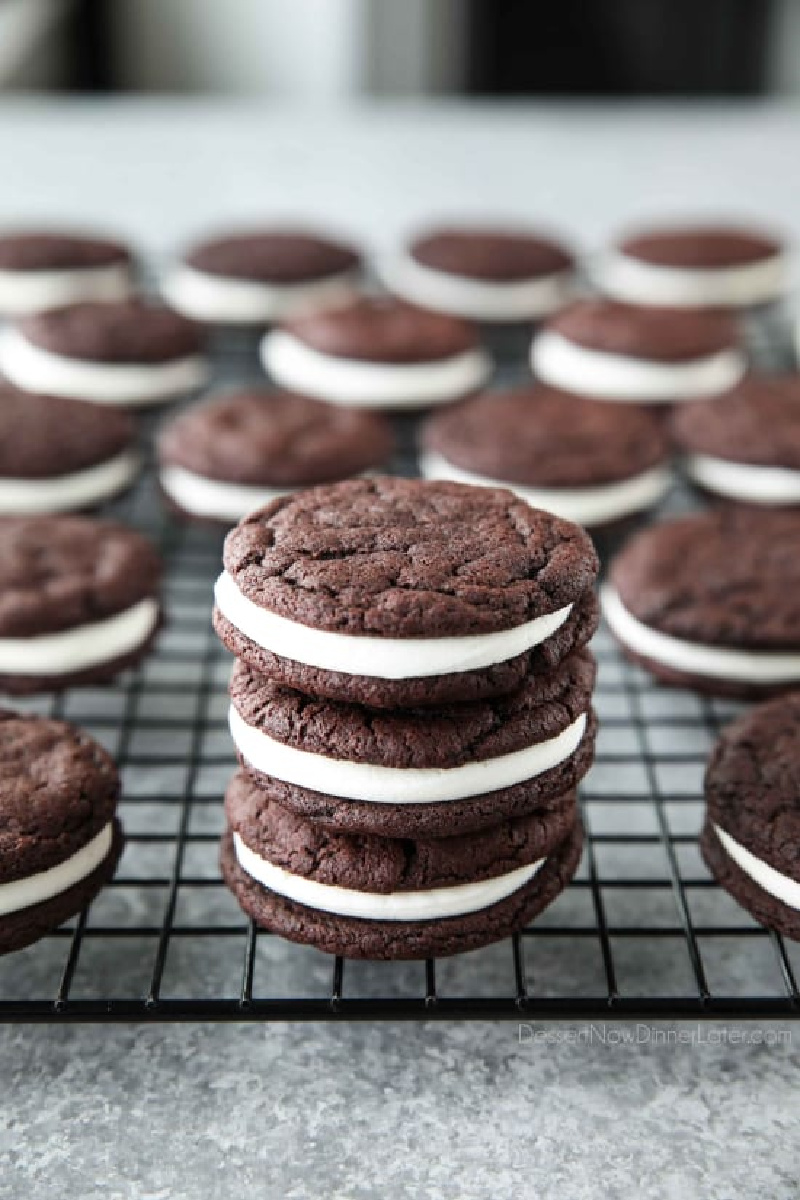 These easy Homemade Oreos are made completely from scratch. Soft, fudgy (brownie-like) chocolate cookies are stuffed with a simple, vanilla cream filling.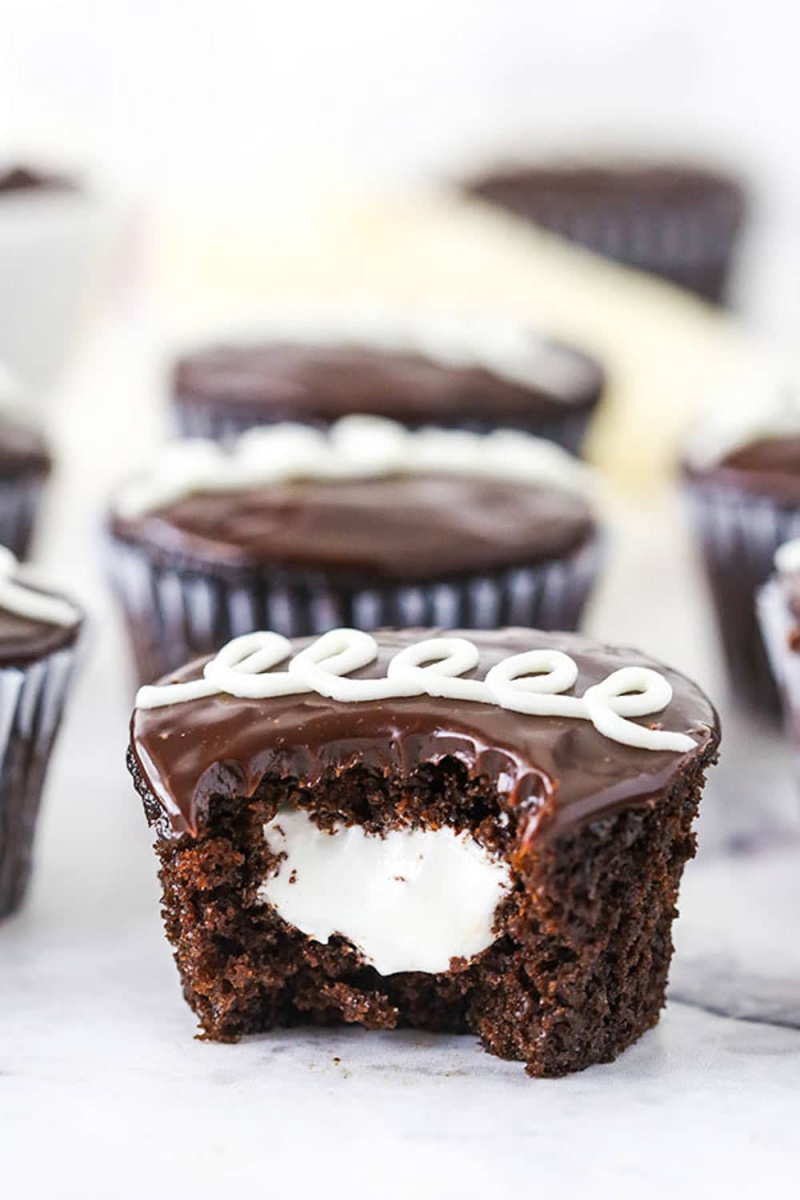 These Homemade Hostess Cupcakes elevate the well known treat into something truly special and decadent. A super moist chocolate cupcake is filled with a light marshmallow filling and covered in chocolate ganache, then frosted with a swirl of vanilla icing!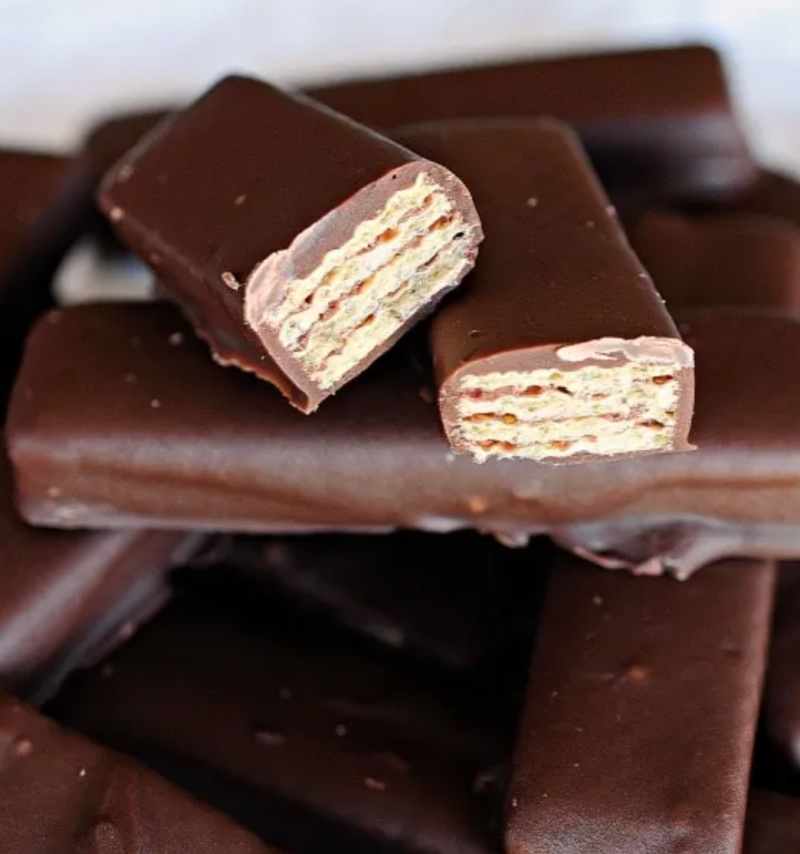 Two ingredients and about 5 minutes is all it takes to make these Easy Homemade Kit Kat Bars!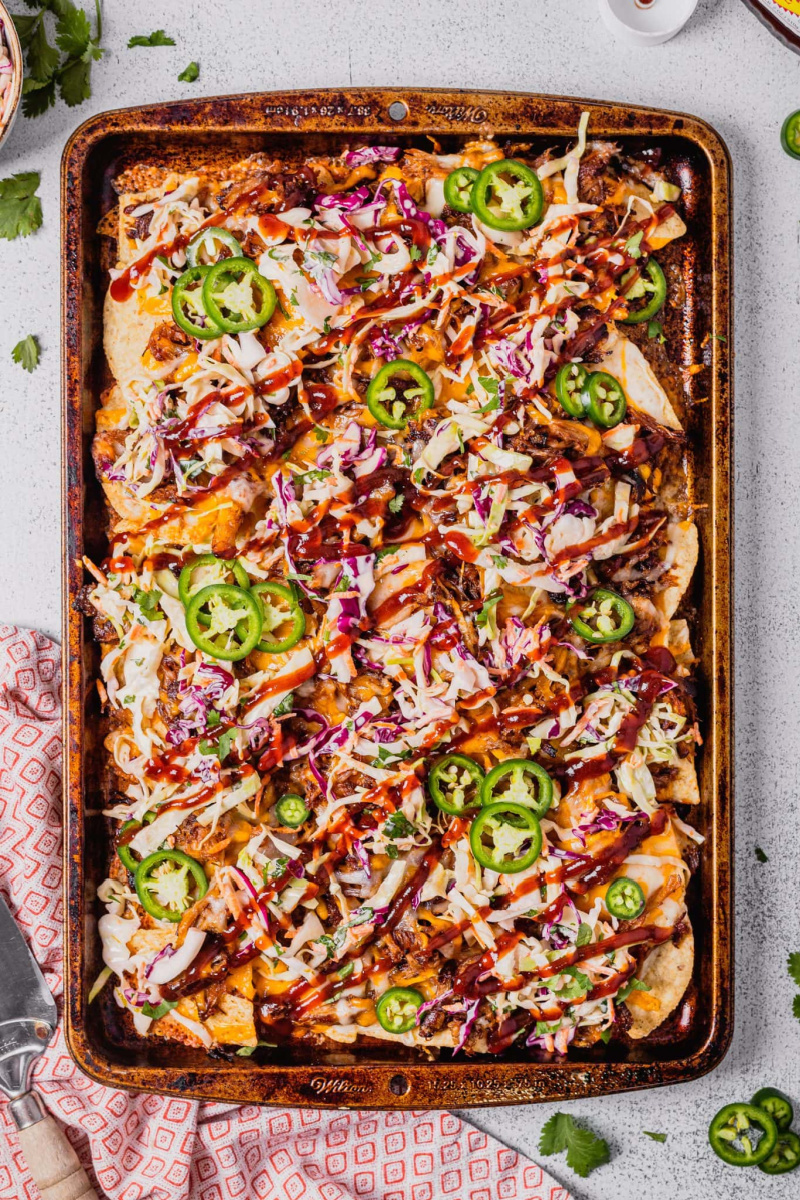 These BBQ Pulled Pork Nachos are a great one pan meal! Loaded with melty cheesy, pulled pork, and a tangy coleslaw they are the perfect main course (or snack to share).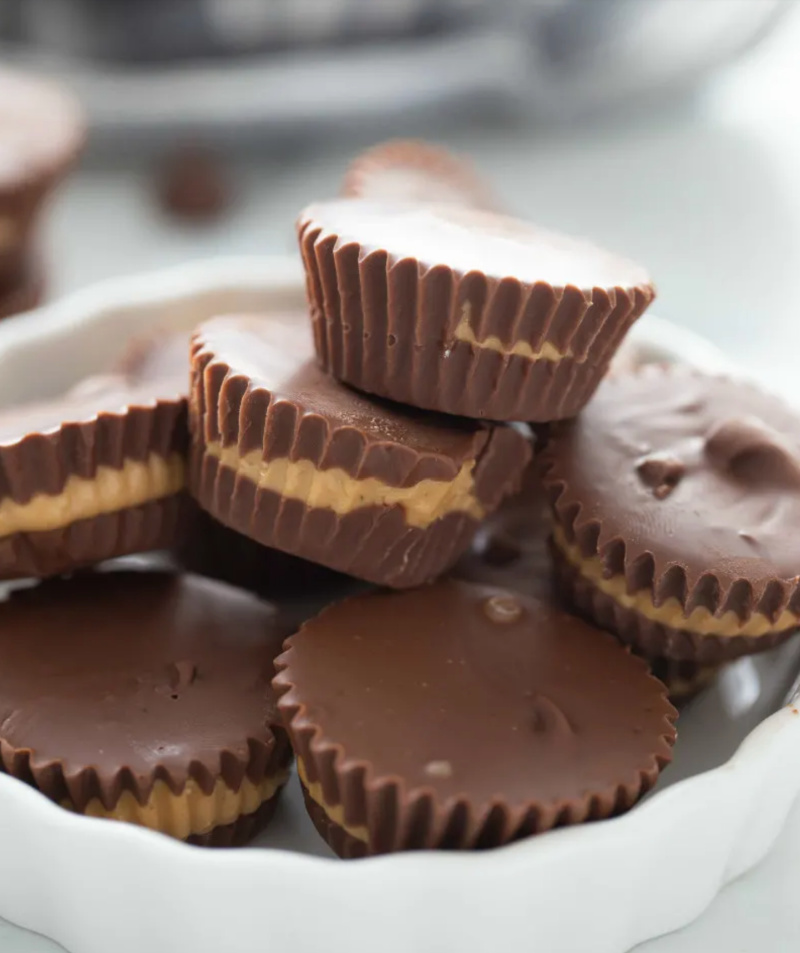 Peanut Butter Cups are so easy to make at home, and they're so much better than store-bought!
Fun Facts About Junk Food:
The shelf life of a Twinkie is 30 days.
The Tootsie Roll was named after creator Leo Hirshfield's daughter Clara, who was nicknamed Tootsie.
Cracker Jacks were the first junk food snack to offer toys as prizes in their bags to draw children in.
One of the inventors of the cotton candy machine was a dentist.
Commercials for junk food mostly target young children and teenagers.
A study on rats in 2008 revealed that junk food affects the brain in the same manner as addictive drugs.
Researchers have found a strong connection between a junk food diet leading to a higher rate of depression.