The 10 best Pigs in a Blanket recipes are recipes you should bookmark to make often. Pigs in a blanket are pastry wrapped hot dogs, Vienna sausages or miniature cocktail links. They are a very popular appetizer and kid-friendly dinner recipe.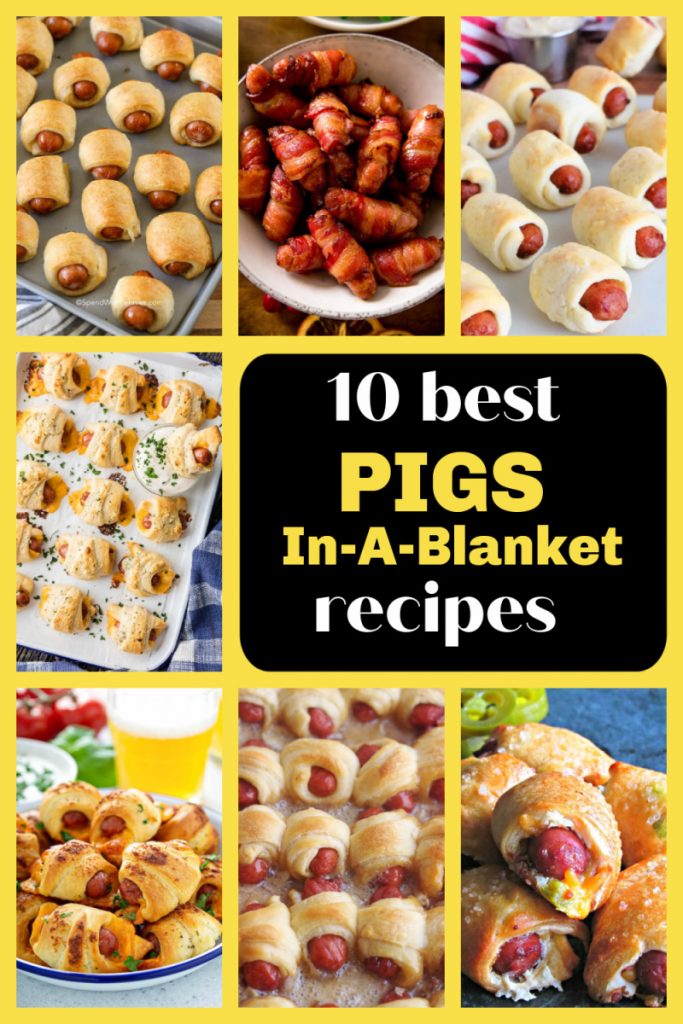 April 24th is National Pigs in a Blanket Day! Celebrate by making the best Pigs in a Blanket Recipes! Scroll through the recipes below to find your favorite, print out the recipe and make it at home. Share your piggies on social media today by using the hashtag #NationalPigsInABlanket Day or #PigsInABlanketDay. If you are having a party, serve these along with pretzel bites and potato skins, and everyone will be happy!
The History of Pigs in a Blanket:
The idea of wrapping meat in dough dates back to the 1600's. Field workers used to take meat wrapped in dough to work with them to eat for lunch. But these were not the traditional hot dogs wrapped in pastry that we know of as "Pigs in a Blanket" today.
In 1957, Pigs in a Blanket appeared as a recipe in the Betty Crocker Cooking for Kids cookbook. That's when these blanket-wrapped hot dogs made their debut in the United States. It's possible that something similar was already being made in Germany since sausages were such a big part of meals there. Pigs in a blanket became a popular easy-to-make dinner item (using big hot dogs) and party appetizer (using cocktail wieners for the mini version) in the 1960's and 70's. Nowadays, people are creating the best pigs in a blanket recipes by changing up the "blanket" and adding their own unique twists and additions.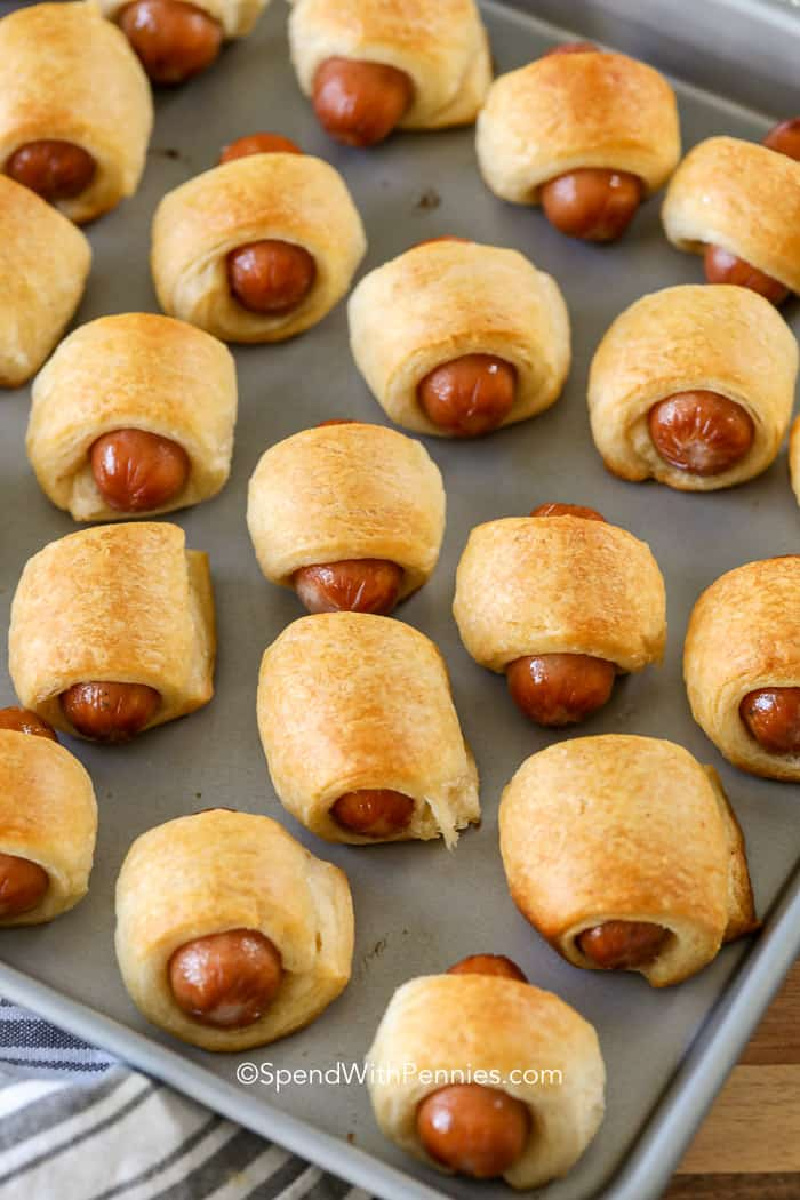 Classic Pigs in a Blanket by Spend With Pennies. This classic version only calls for using 2 ingredients.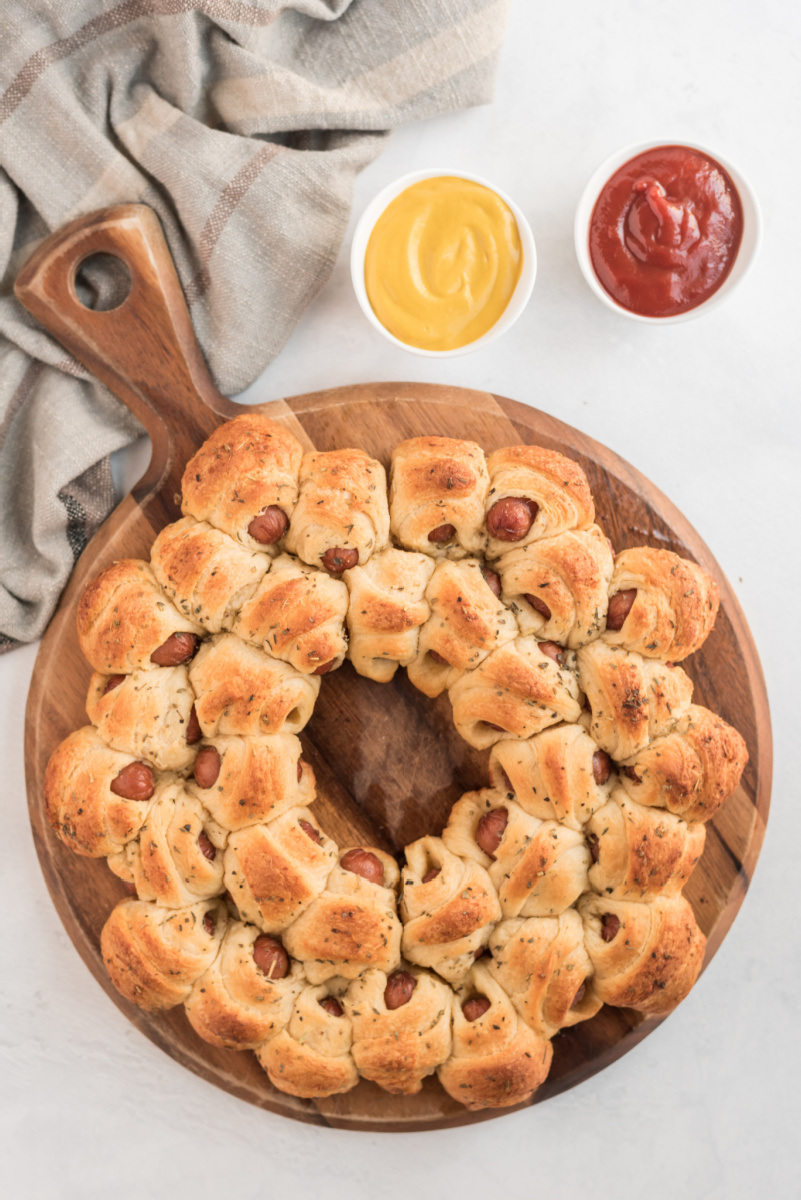 Pigs in a Blanket Appetizer Ring by Recipe Girl. This recipe bakes mini blanket-wrapped cocktail franks into a pull-apart ring that is perfect for serving as finger food at a party.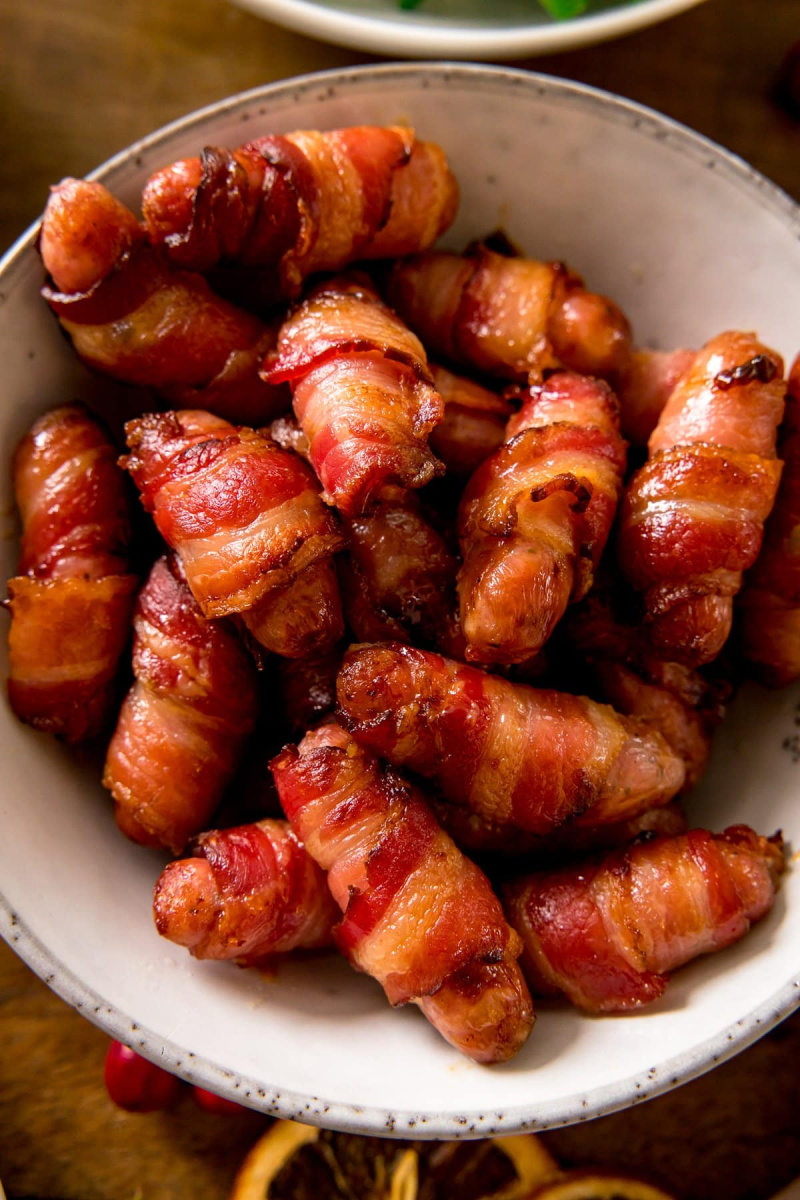 Bacon-Wrapped Pigs in a Blanket by Kitchen Sanctuary. These are little sausages wrapped in bacon, with the addition of a little drizzle of honey to make them sticky and even more delicious!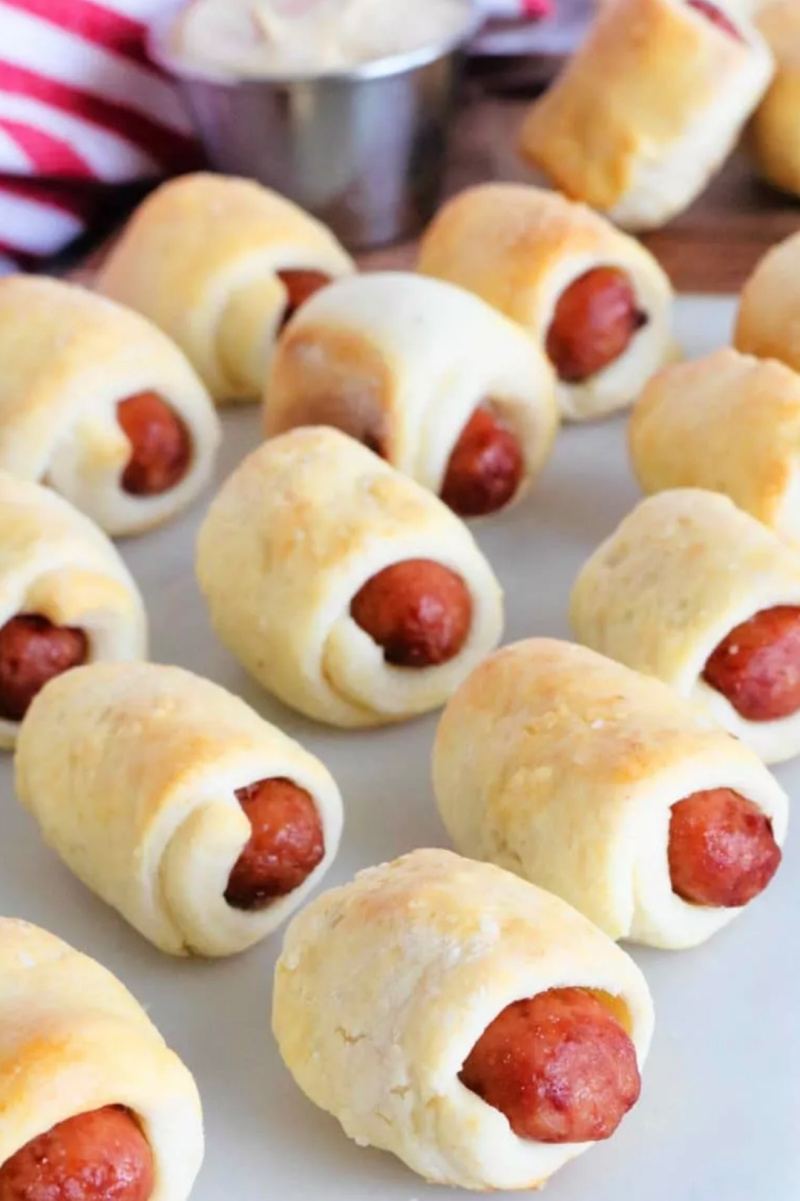 Mini Pigs in a Blanket Made From Scratch by The Anthony Kitchen. This is a a made-from-scratch rendition, and you won't believe just how easy it is.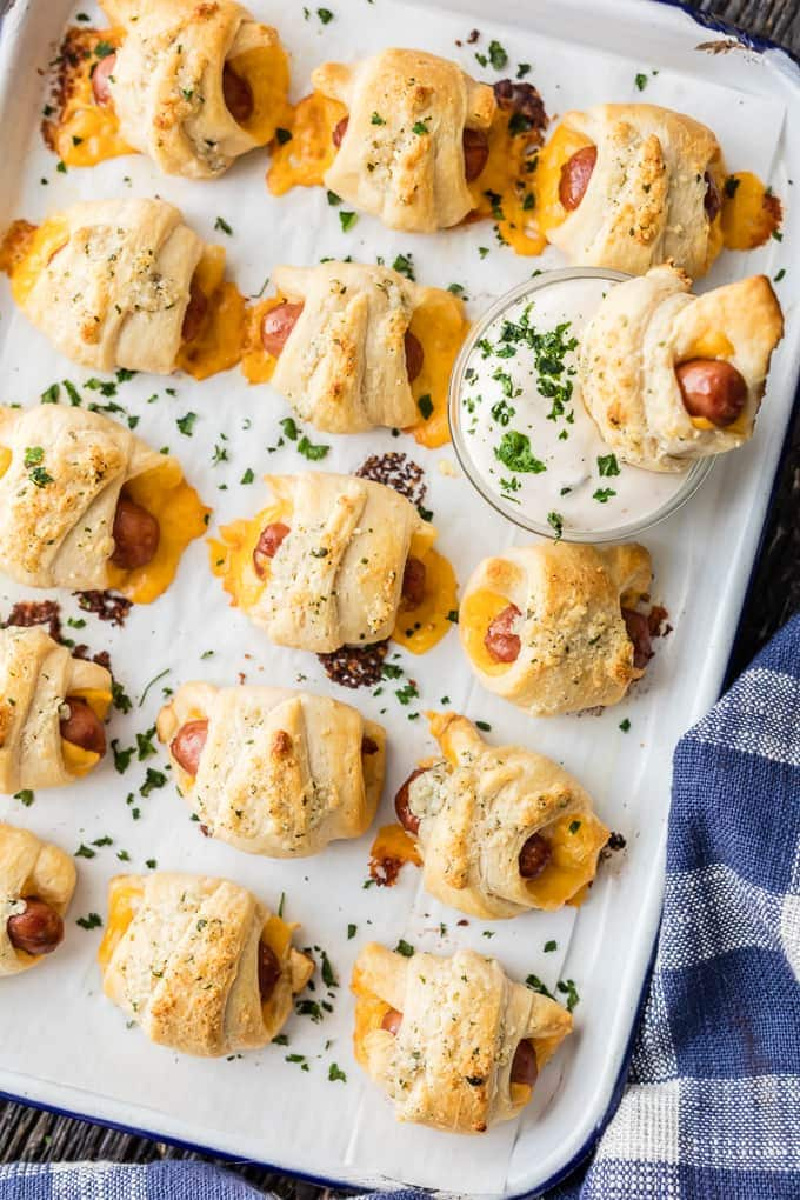 Pigs in a Blanket with Cheese and Parmesan Ranch Butter by The Cookie Rookie. These Lil' Smokies are wrapped in sharp cheddar, crescent roll dough, and brushed with parmesan ranch butter.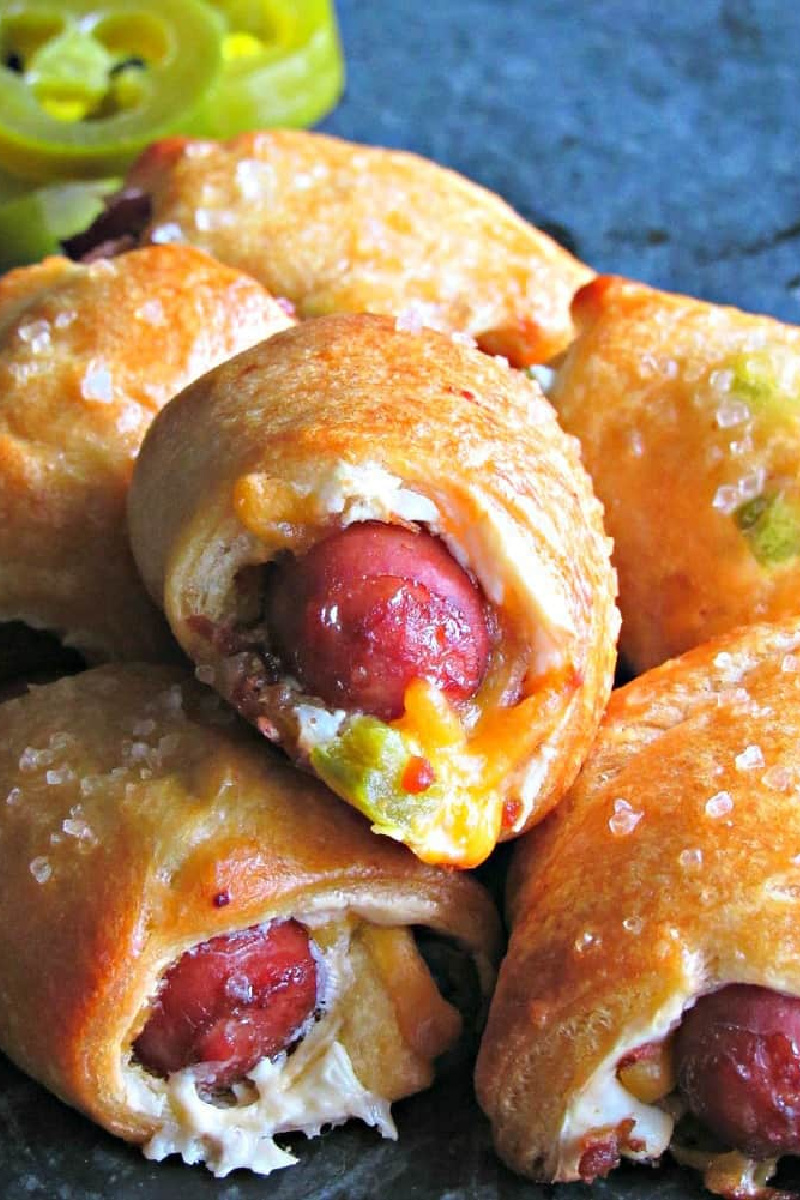 Jalapeño Popper Pigs in a Blanket by A Gouda Life. Mini smoked sausages are wrapped in warm, flaky, golden crescent dough filled with two kinds of cheese, spicy jalapeños and crispy bacon bits.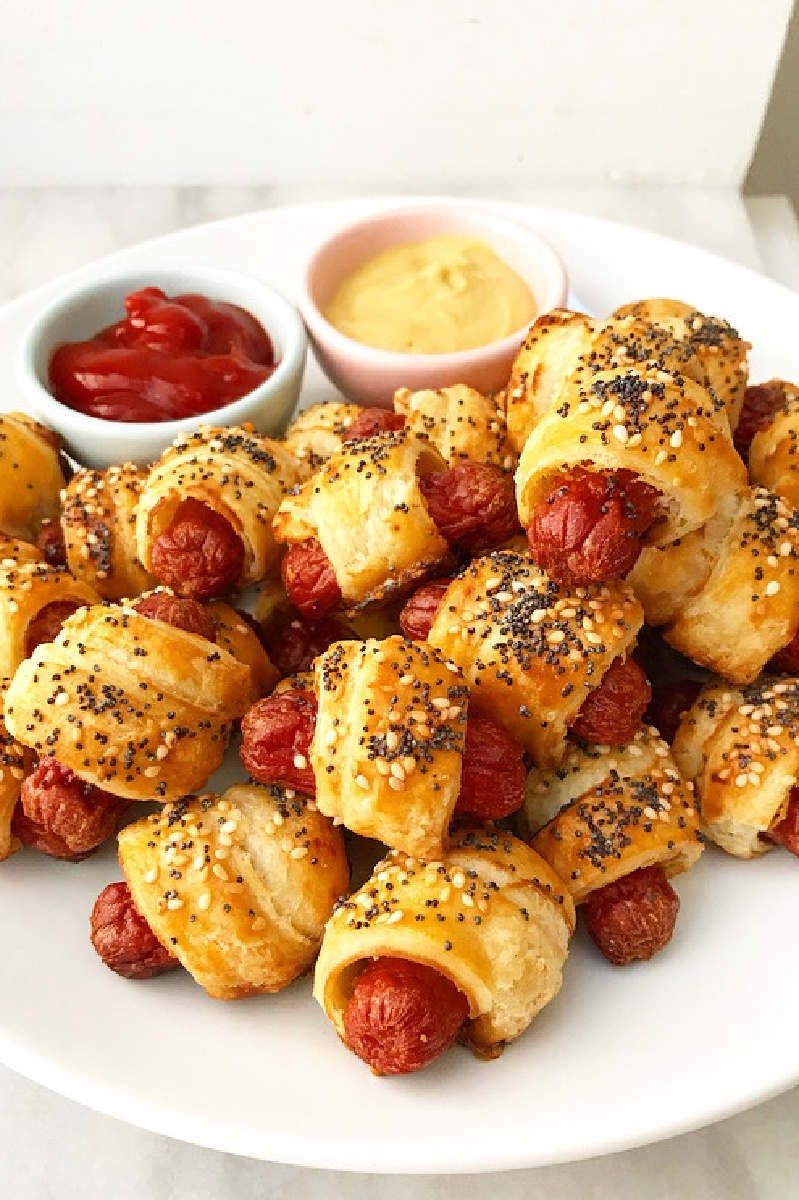 Puff Pastry Pigs in Blankets by E2 Bakes Brooklyn. These are miniature hot dogs wrapped in flaky, buttery pastry.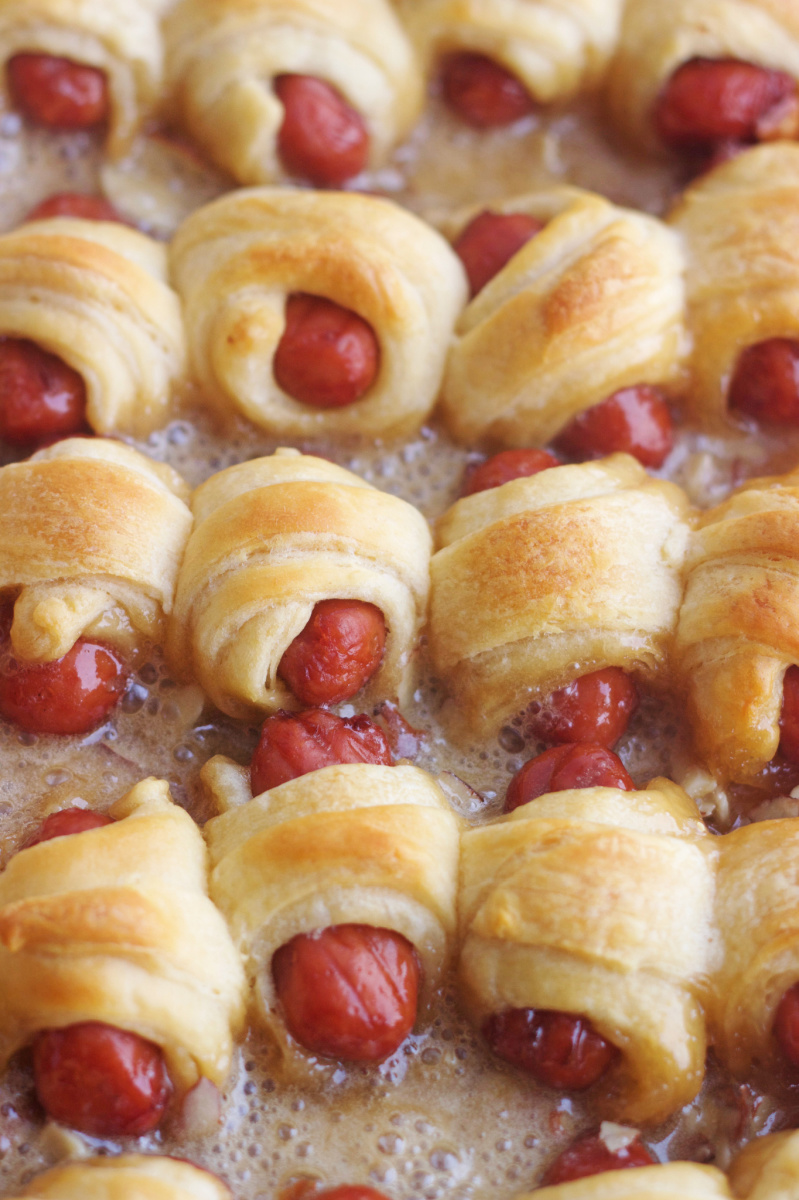 Caramelized Pigs in a Blanket by Five Boys Baker. These are mini smokies wrapped in crescent roll strips and then baked in a sweet and buttery sauce.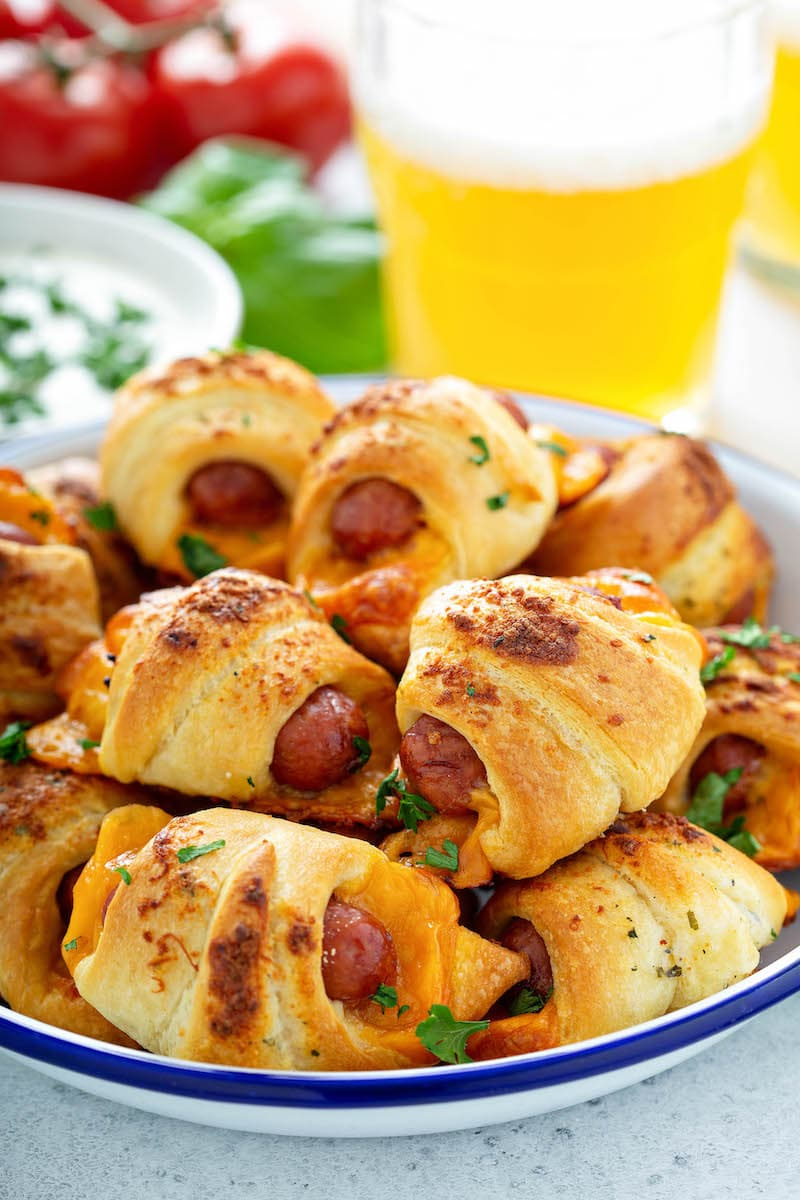 Cheesy Ranch Pigs in a Blanket by The Novice Chef. This one is an upgrade to the classic appetizer with added cheddar cheese and buttery Parmesan- ranch topping.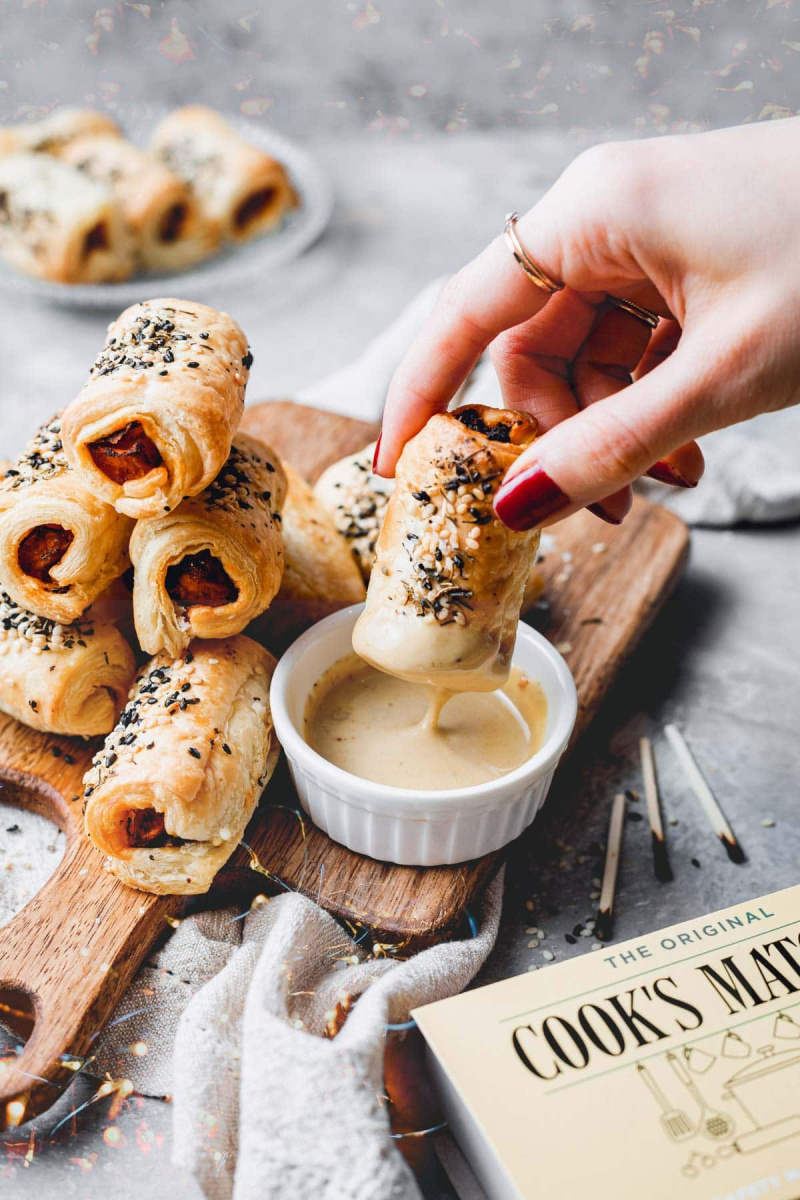 Vegan Pigs in a Blanket by My Vegan Minimalist. The perfect party snack, this vegan version is so delicious you'd never guess there are carrots inside instead of hot dogs!
Fun Facts About Pigs in a Blanket:
In the United States, Pigs in a Blanket are typically hot dogs wrapped in crescent pastry.
Pigs in a Blanket are as old as Donnie Osmond, Vanna White, Spike Lee and Ray Romano (all born in 1957).
In the UK, Pigs in a Blanket are sausages wrapped in bacon. They're a traditional accompaniment to turkey for a Christmas dinner.
Many other countries have their versions of Pigs in a Blanket.
Mini pigs in a blanket are made with cocktail wieners and are a popular appetizer to serve at parties.
Favorite dipping sauces for Pigs in a Blanket are spicy mustard, ketchup and barbecue sauce.
Try a dessert or breakfast version of Pigs in a Blanket by wrapping sausages in cinnamon roll dough instead of pastry. Dip in maple syrup!