This collection of the 25 Best Fried Chicken Recipes will give you several options for making some tasty fried chicken!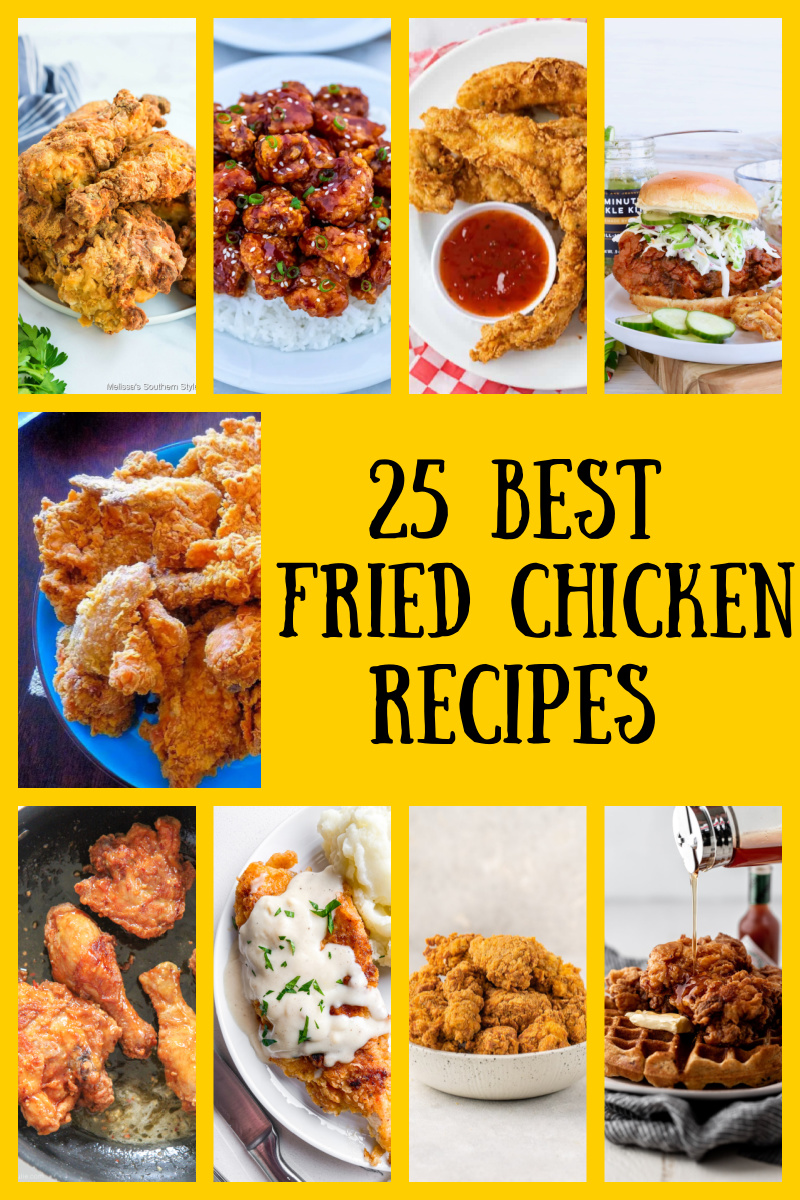 July 6 is National Fried Chicken Day. Celebrate by making one of these best fried chicken recipes, or go to your a restaurant and order your favorite. Share your fried chicken on social media by using the hashtag #NationalFriedChickenDay, #FriedChickenDay and #RecipesForHolidays. Be sure to check out my July Food Holidays page so you can keep up with all of the food holidays in the month of July!
The History of Fried Chicken:
The Scottish were the first to fry chicken without seasoning. West Africans fried chicken with seasonings. African slaves in early Ameriica fried chicken using a combination of Scottish and West African techniques.
African American entrepreneurs, many of them women, started selling fried chicken as early as the 1730s.
English cook Hannah Glasse had the first published fried chicken recipe in 1747.
The US' first widely accepted printed recipe for fried chicken appeared in 1824 in the first regional American cookbook, The Virginia House-Wife, authored by Mary Randolph, a white woman from a slaveholding family and a distant relative of Thomas Jefferson.
Fried chicken recipes were common in the United States in cookbooks from the 1860's and 70's.
In the 1950's, "Colonel" Harland Sanders adopted traditional techniques perfected by African Americans in the South and began franchising his Kentucky Fried Chicken restaurant after figuring out how to mass produce fried chicken. Sanders purchased one of the first commercial pressure cookers ever produced and converted it into a pressure fryer. He found that the resulting chicken was just as good as pan-fried chicken, and it cooked in half the time (which was perfect for a carry-out restaurant). Other fried chicken restaurants such as Popeye's and Bojangles soon followed.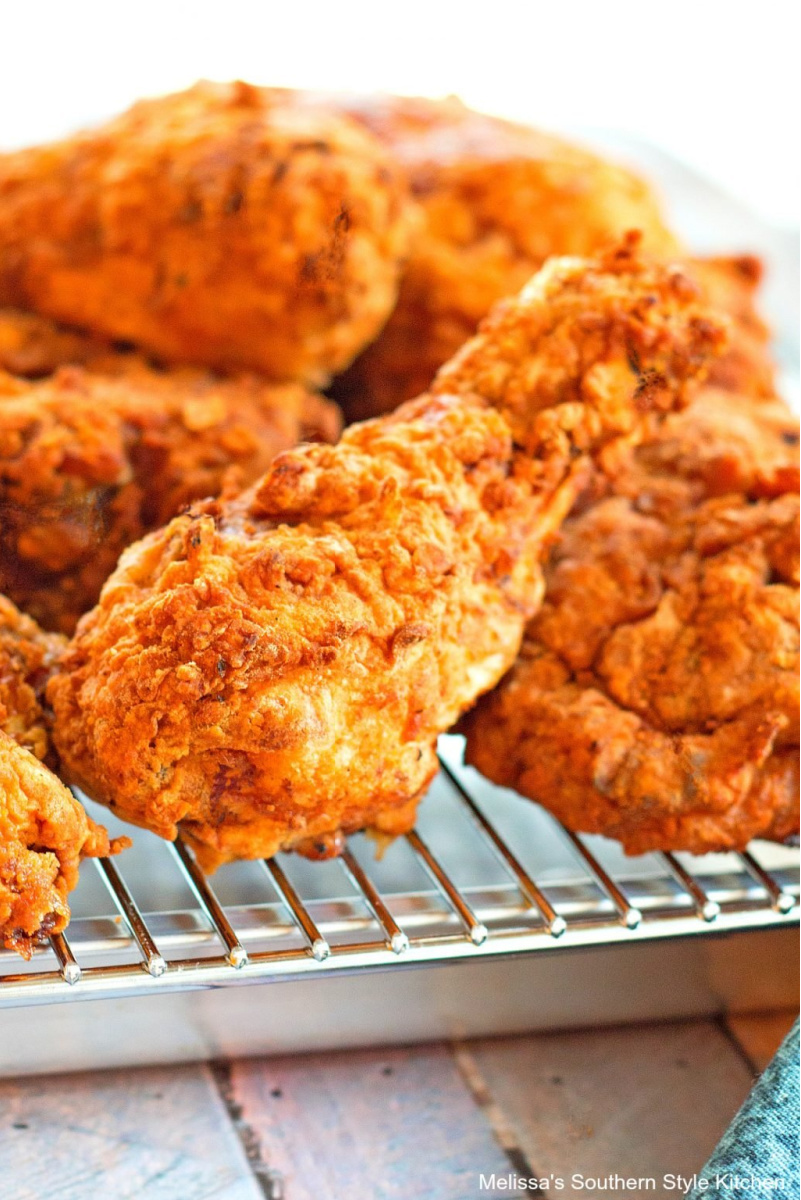 Southern Fried Chicken by Melissa's Southern Style Kitchen. A flavorful crispy breading on the outside with a tender and moist center is what this chicken is all about.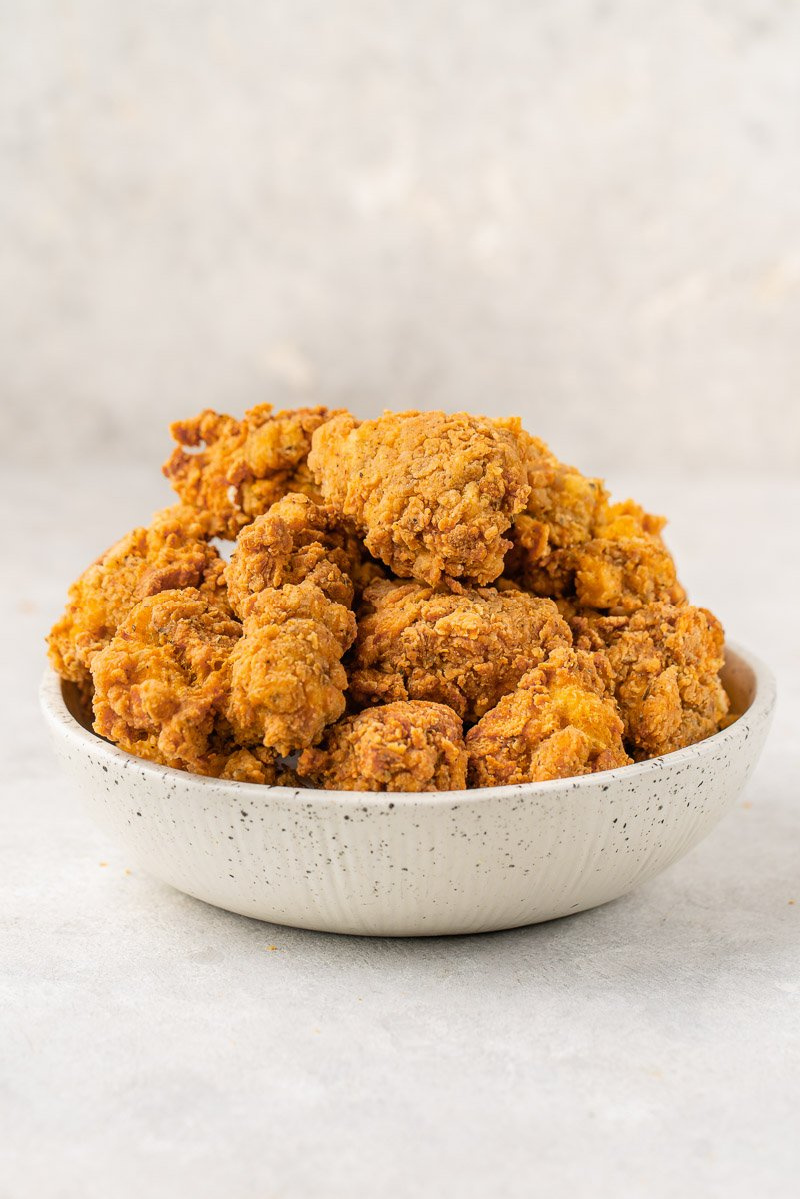 Vegan KFC Copycat Fried Chicken by Sweet Simple Vegan. This tofu fried chicken is SPOT ON to the real thing. Crispy and flaky on the outside, and tender and juicy on the inside—absolute perfection.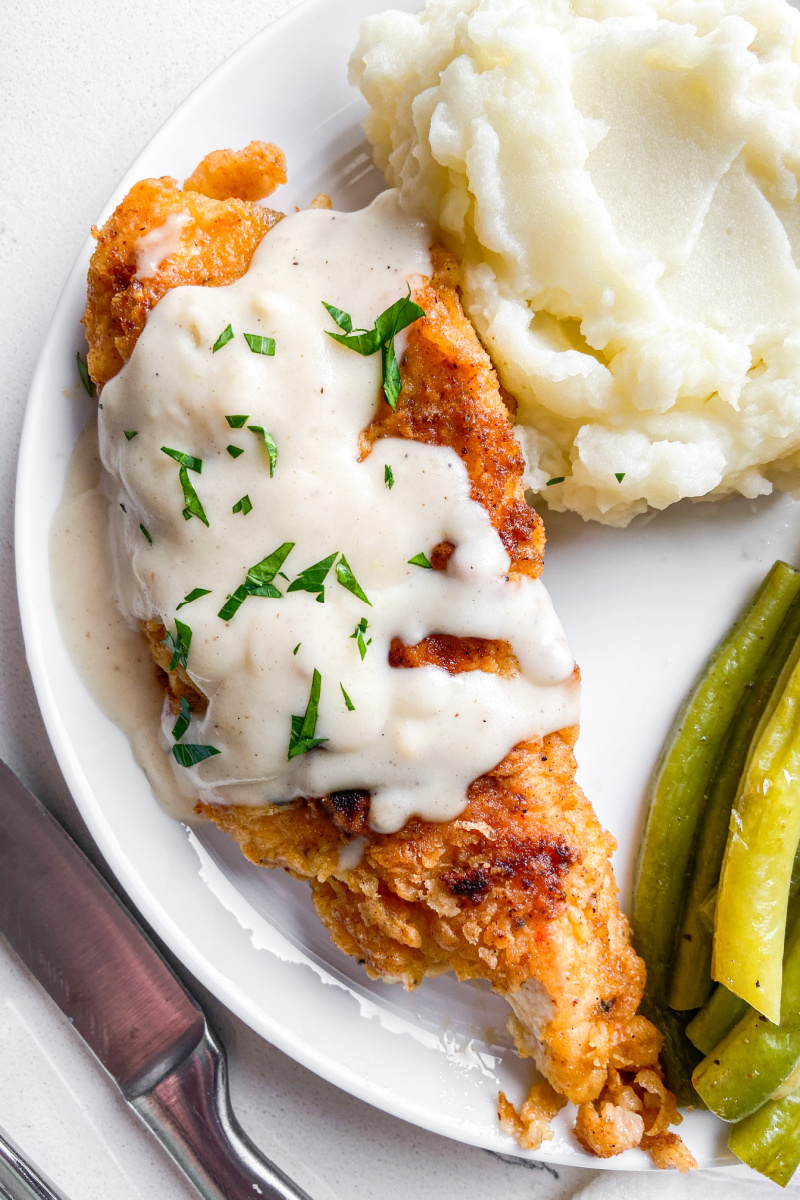 Chicken Fried Chicken by RecipeBoy. This fried chicken is topped with white country gravy, and it's a delicious twist on the classic recipe for Southern Chicken Fried Steak.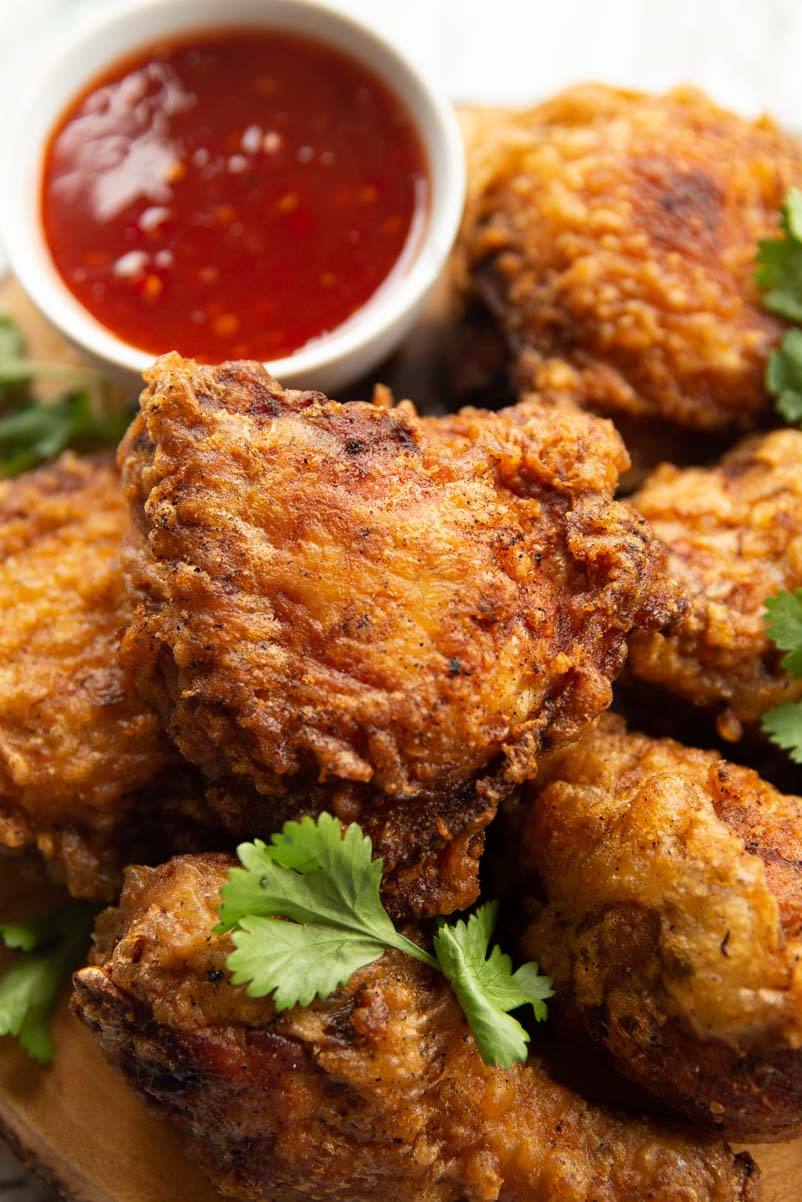 Thai Fried Chicken with Sauce by Don't Go Bacon My Heart. If you love Thai street food, fried chicken or just darn tasty food you are in for one heck of a treat.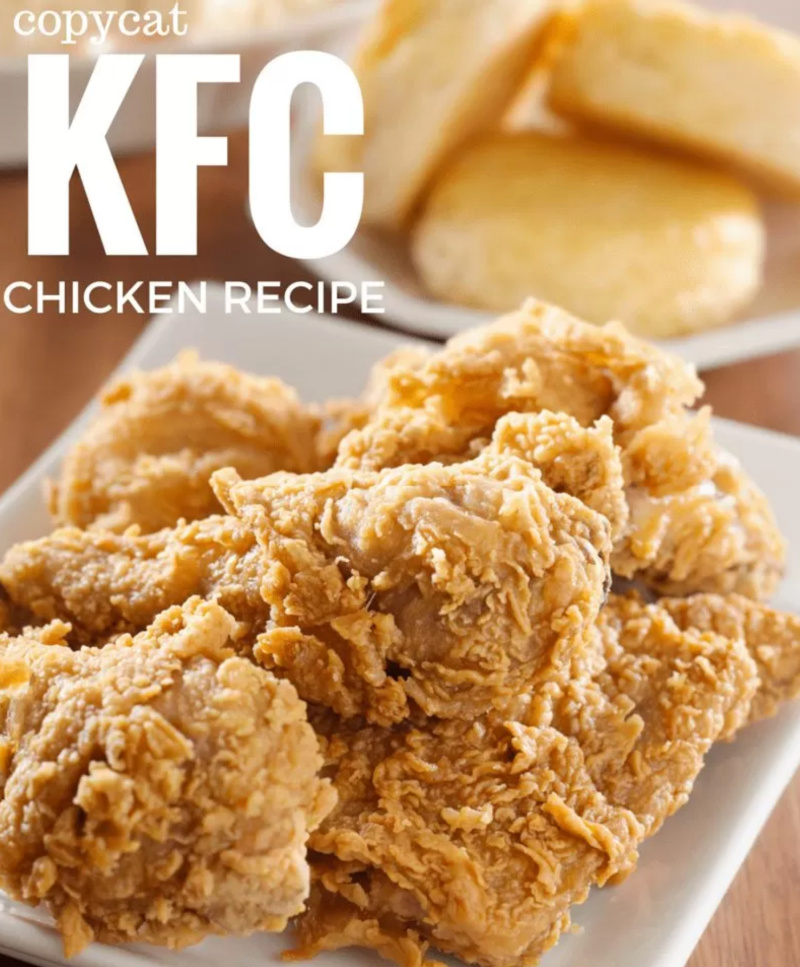 Copycat KFC Fried Chicken Recipe by Pinkwhen. A deliciously moist and authentic copycat KFC Chicken recipe.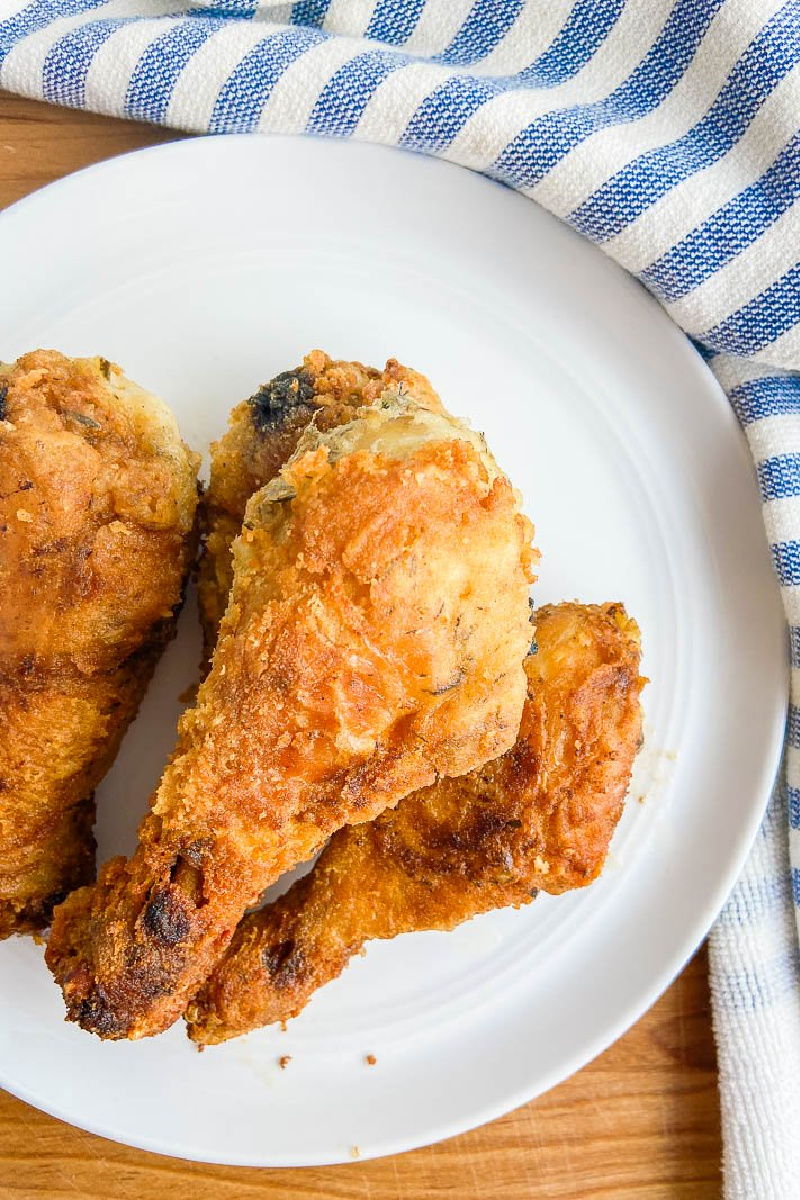 Brined Fried Chicken by Life's Ambrosia. Brining is an easy way to ensure your chicken is juicy and has tons of flavor.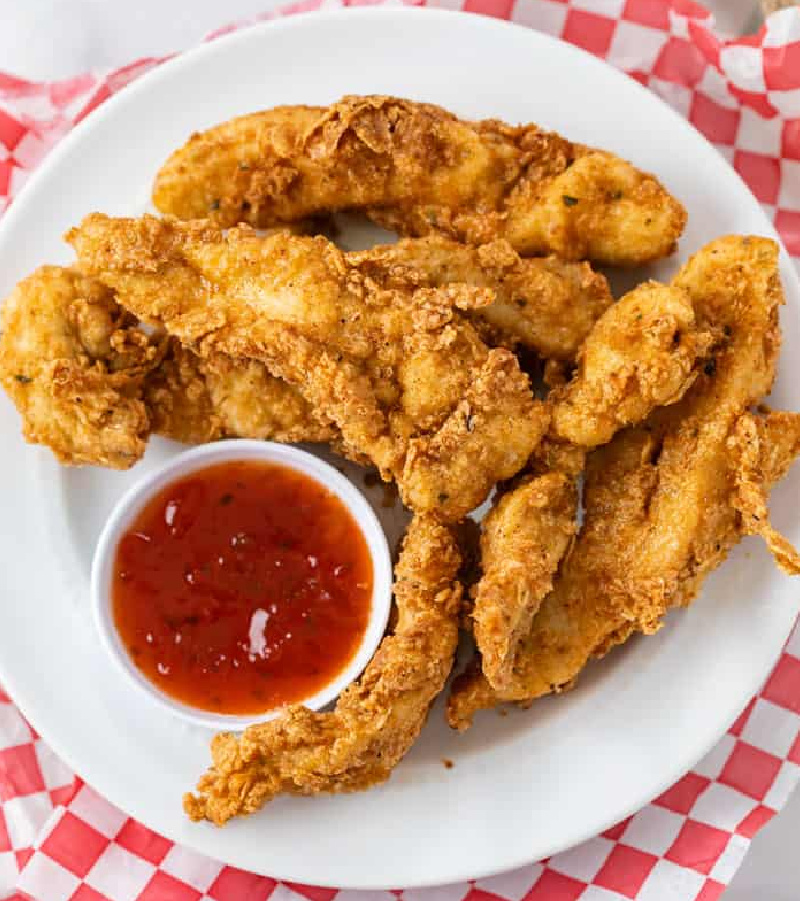 Fried Chicken Tenders by The Cozy Cook. Learn the secrets that the chefs use for making golden, perfectly seasoned, crunchy batter!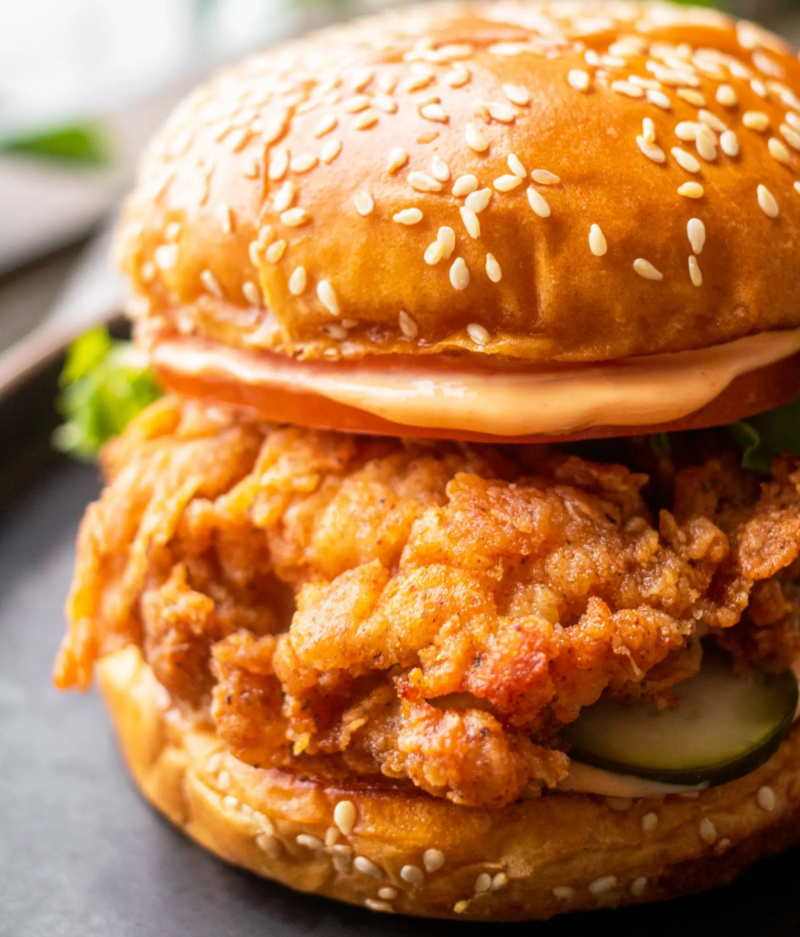 Spicy Buttermilk Fried Chicken Sandwich by Cookerru. Tenderized overnight in a flavorful buttermilk marinade and topped with Sriracha mayo, this buttermilk fried chicken sandwich is amazing!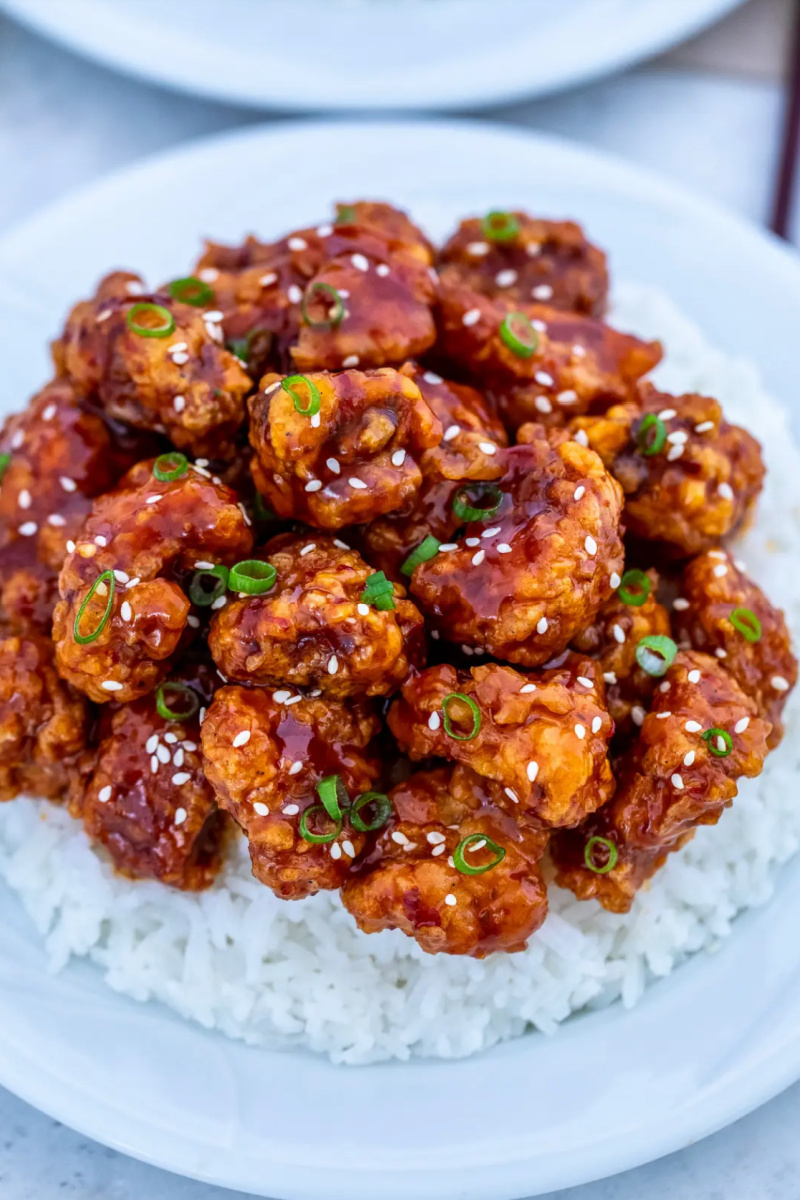 Korean Fried Chicken by Sweet and Savory Meals. This chicken is coated with an addictive homemade Korean sweet chili sauce that is perfectly crunchy on the outside.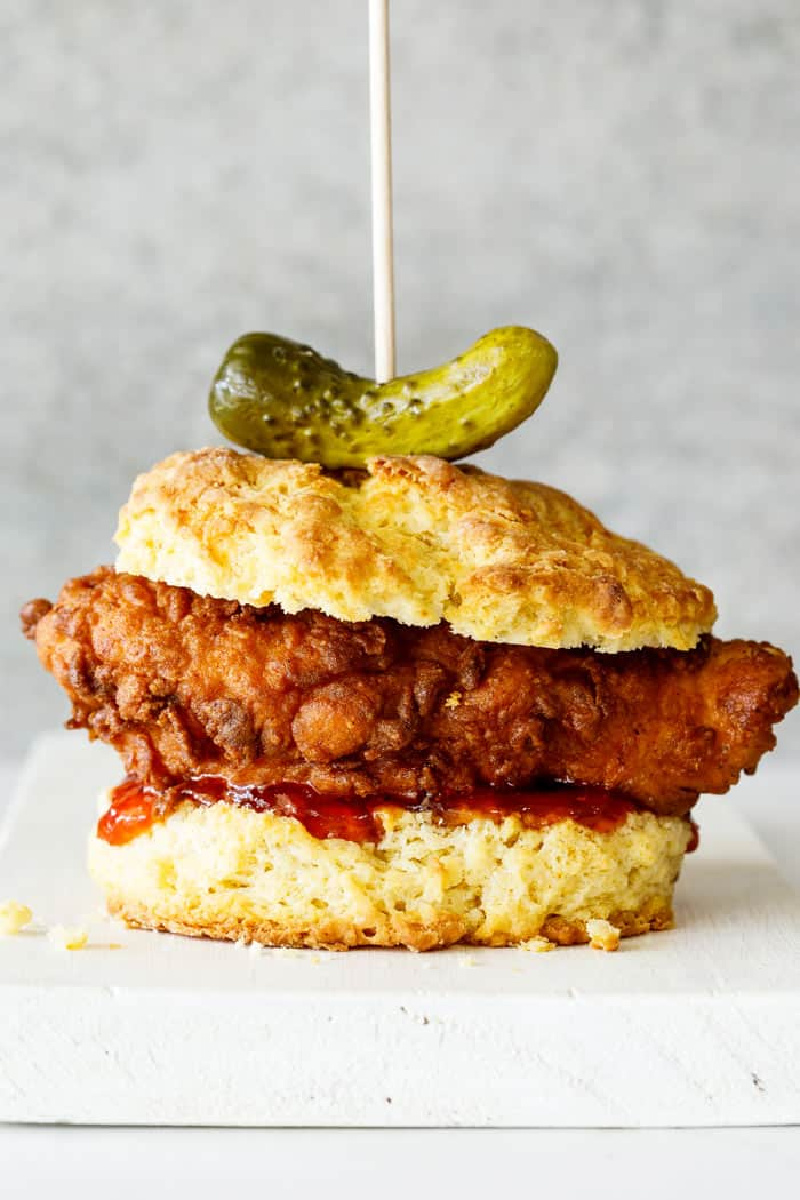 Southern Fried Chicken Biscuit Sandwich by Grandbaby Cakes. Flavorful, crispy, fried chicken breasts are sandwiched between buttery, flaky southern biscuits with a hint of spiced red pepper jelly.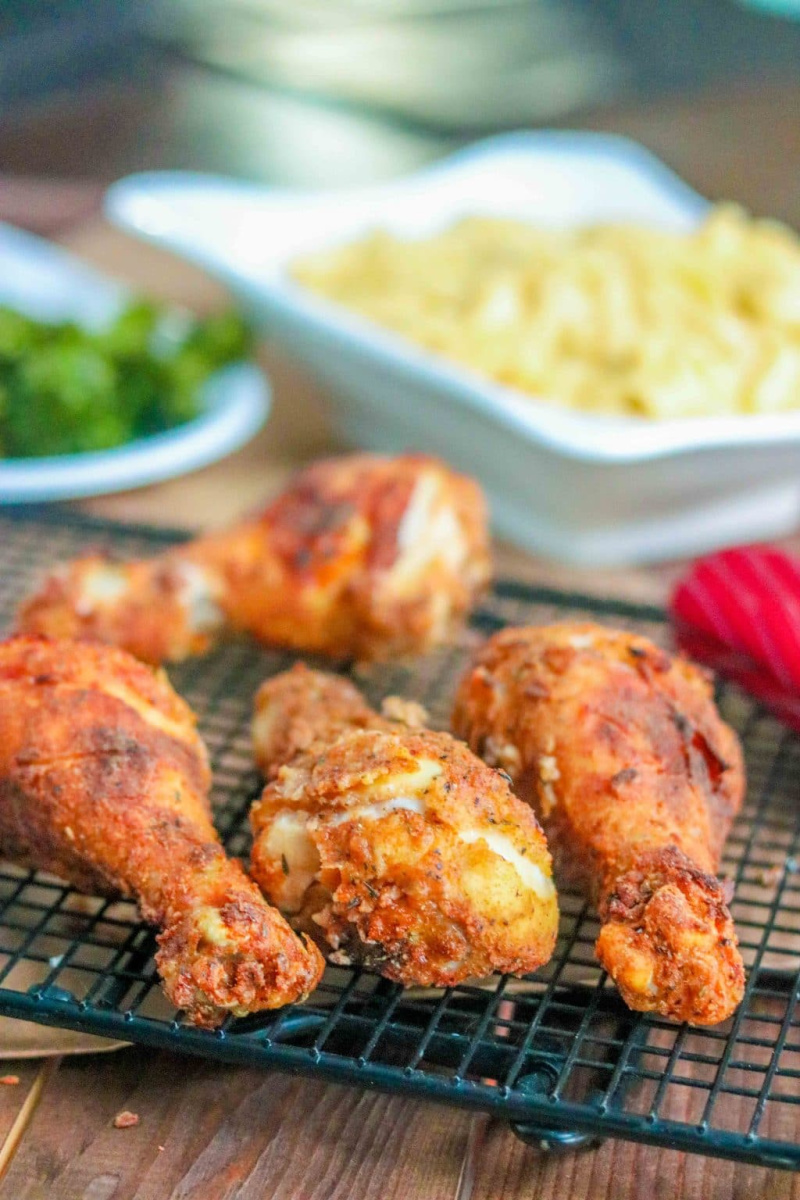 Oven Fried Chicken by Kylee Cooks. This is crispy chicken with a perfect crust and juicy meat.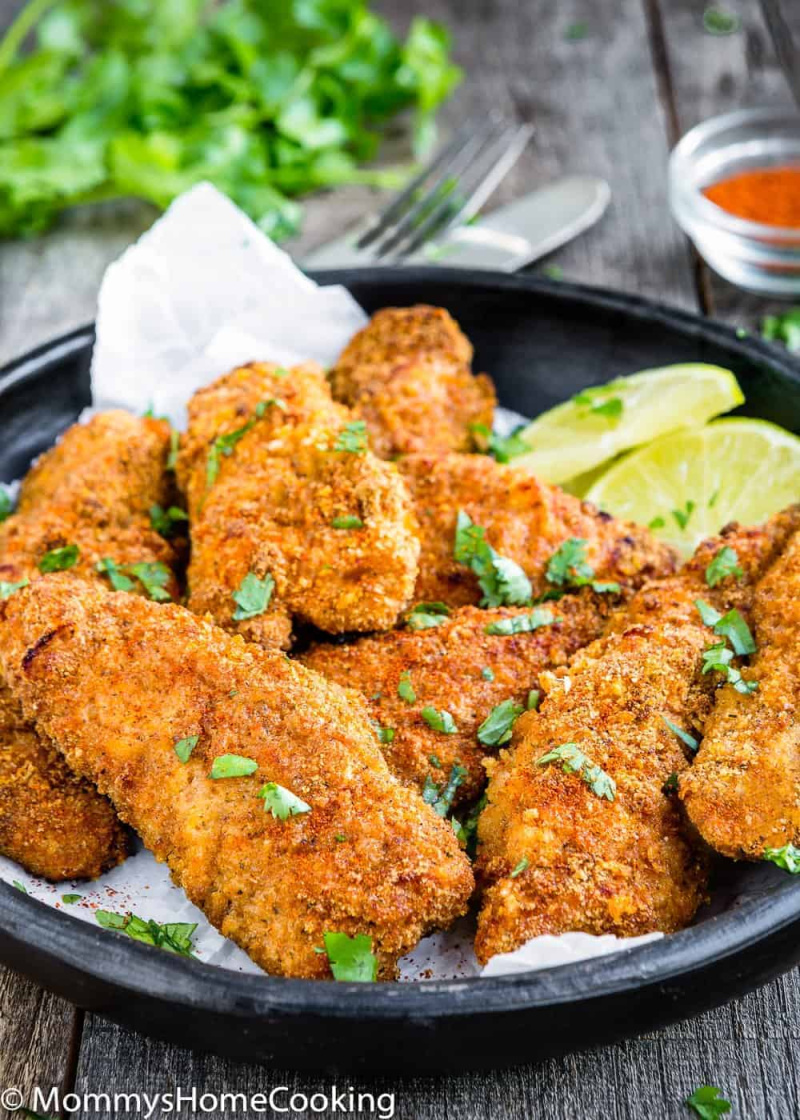 Skinny Oven Fried Chicken by Mommy's Home Cooking. This chicken has the same crispy, golden texture as the fried version with no greasy mess to clean up.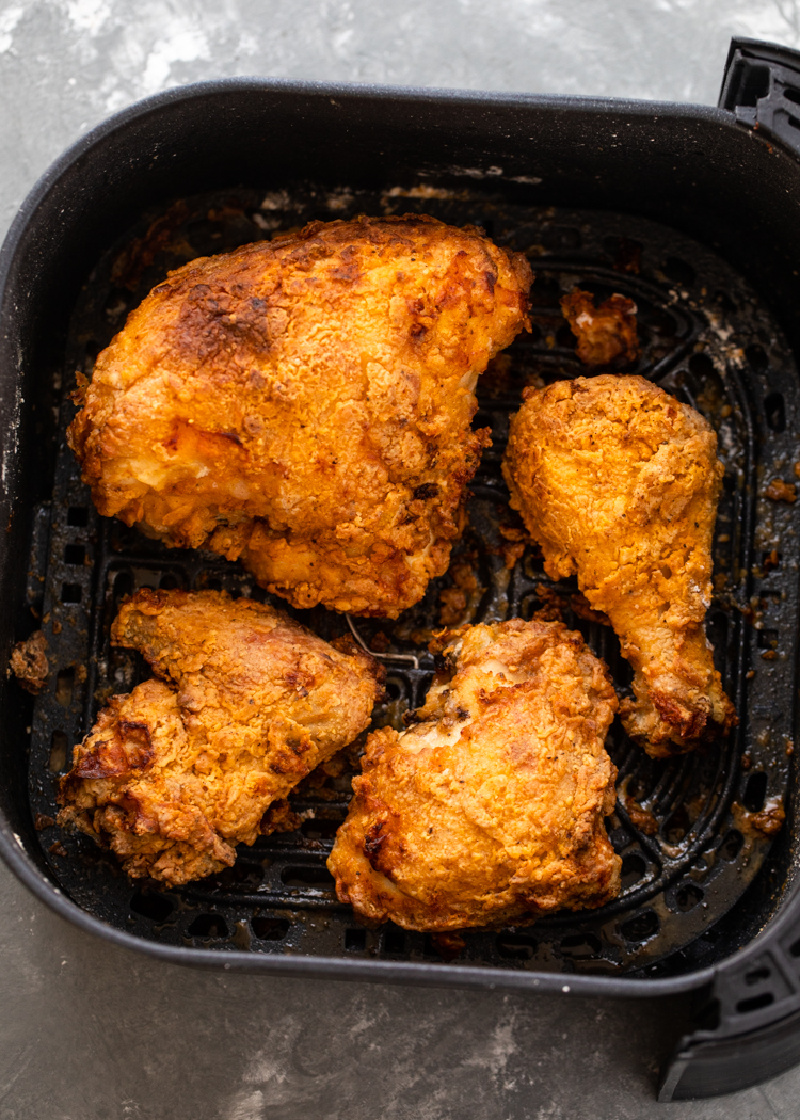 Air Fryer Buttermilk Fried Chicken by Gimme Delicious. Super crispy on the outside and tender and juicy, this chicken is loaded with spices and tastes better than frying in oil.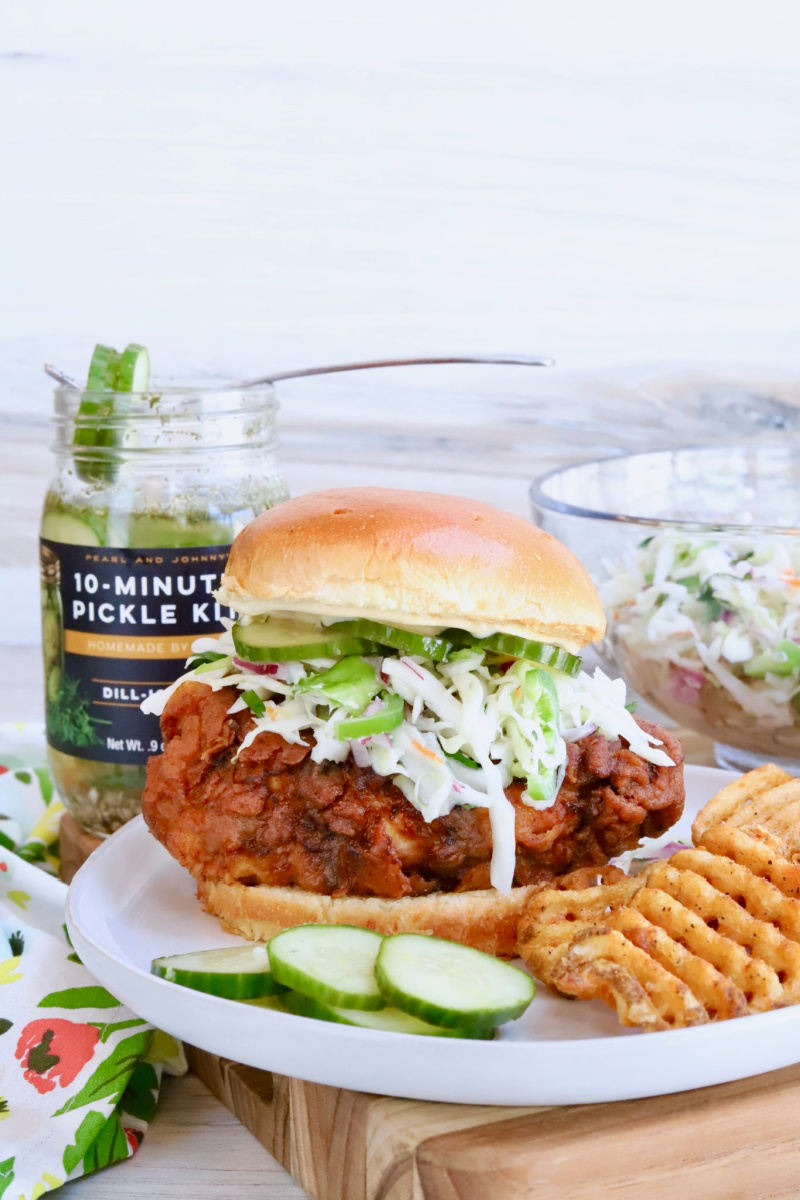 Pickle Juice Crispy Fried Chicken Sandwich by Slice of Jess. Upgrade your Crispy Fried Chicken recipe by brining everything in a blend of pickle juice and buttermilk!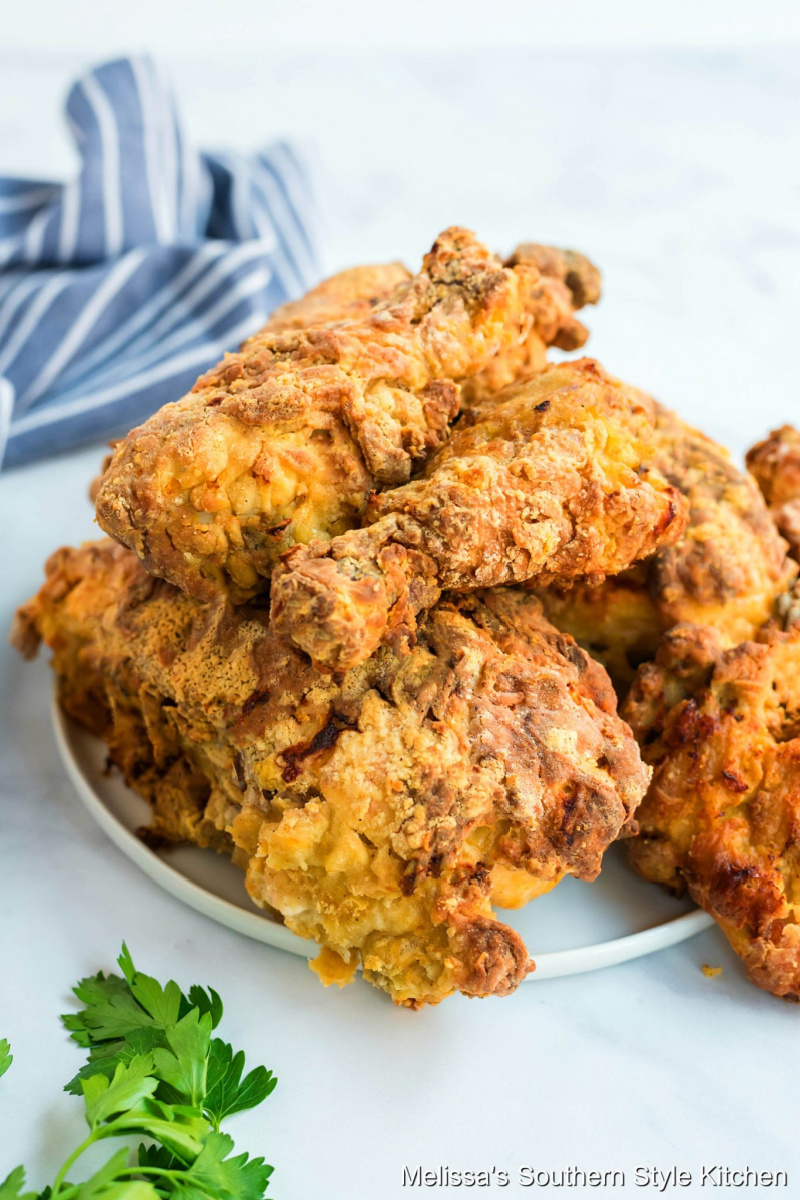 Air Fryer Southern Fried Chicken by Melissa's Southern Style Kitchen. Ditch the oil, and treat yourself to a healthier version of southern fried chicken.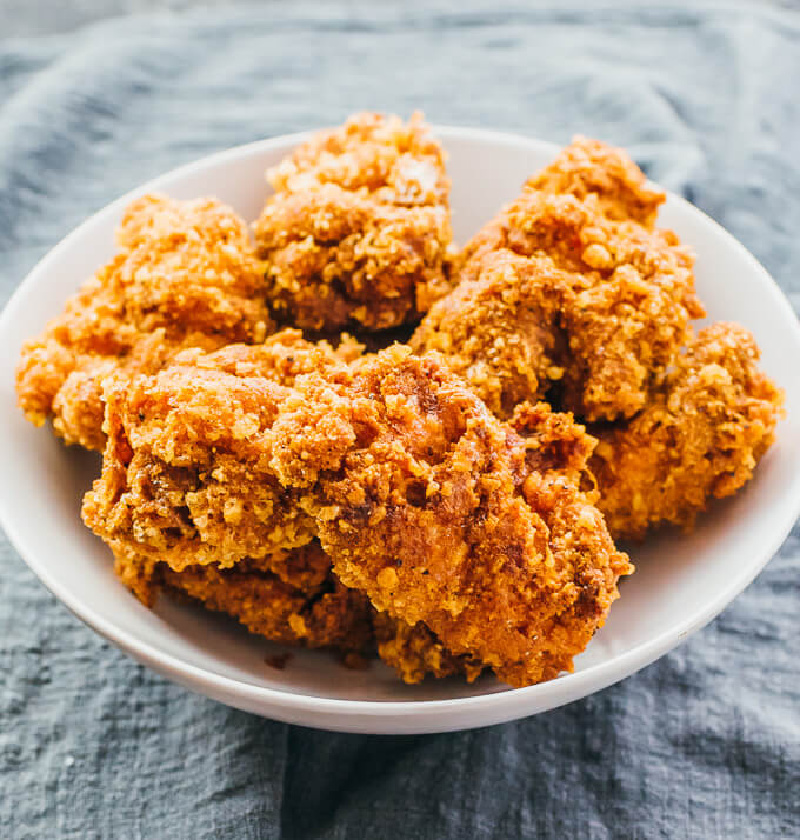 Keto Fried Chicken by Savory Tooth. The breading is made from almond flour and parmesan cheese, which keeps the carb count low. Once fried, the breading turns crunchy and golden brown, with juicy and tender meat.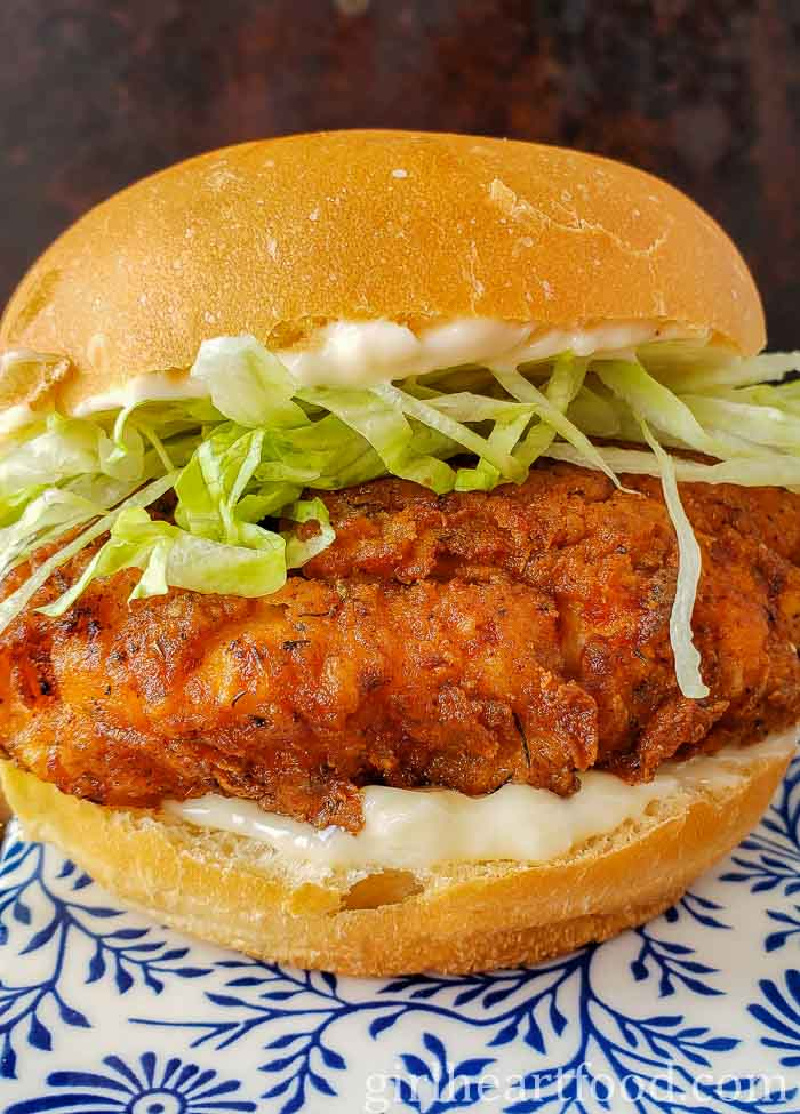 Buttermilk Fried Crispy Chicken Burger by Girl Heart Food. The chicken is marinated in buttermilk and then double dredged in a spiced flour mixture before frying. Yum!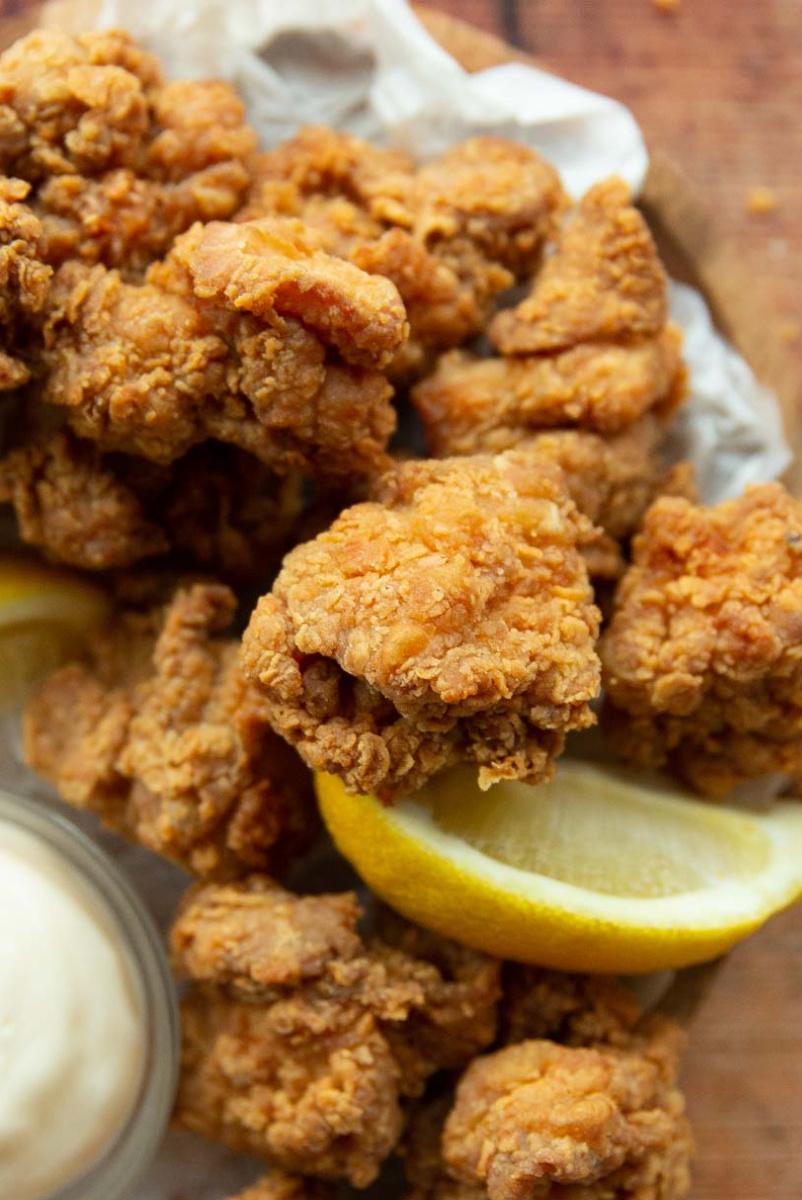 Japanese Fried Chicken by Don't Go Bacon My Heart. This chicken is is ultra crispy on the outside and insanely juicy on the inside.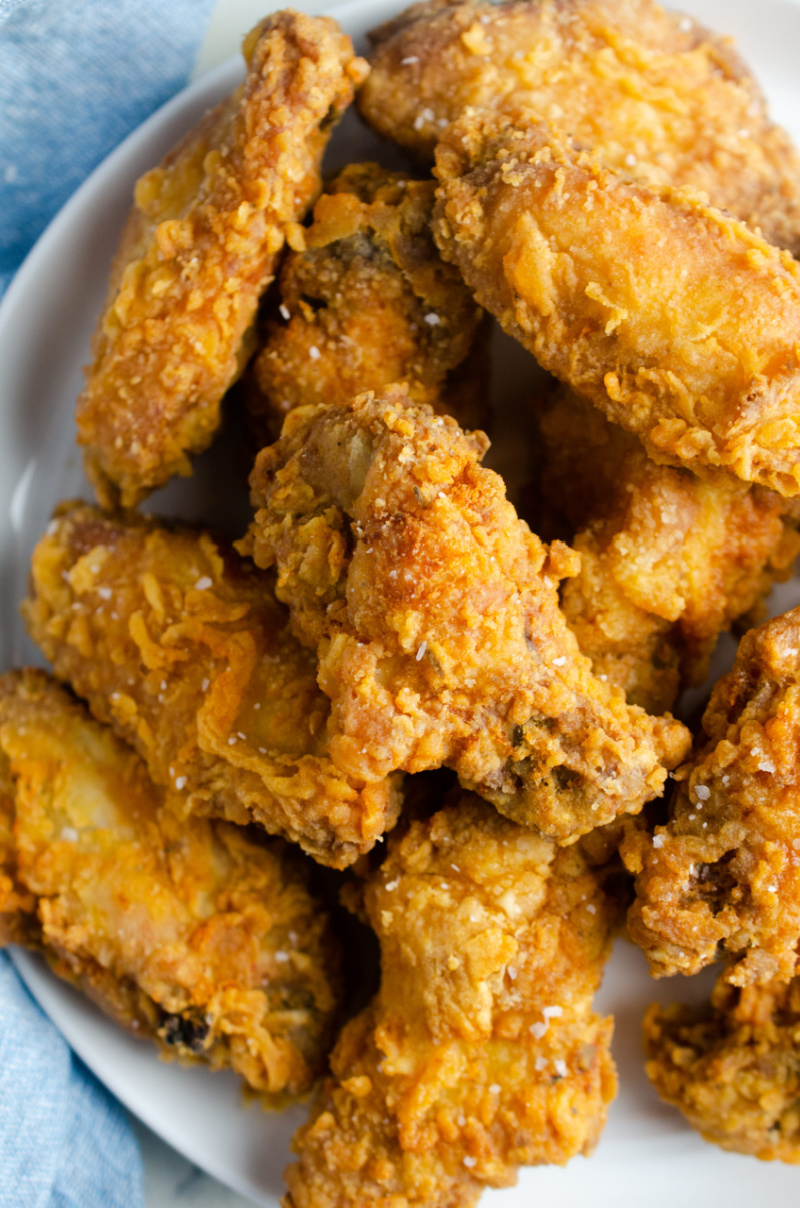 Cajun Fried Chicken Wings by Life's Ambrosia. This is a classic chicken wings recipe with a crispy exterior.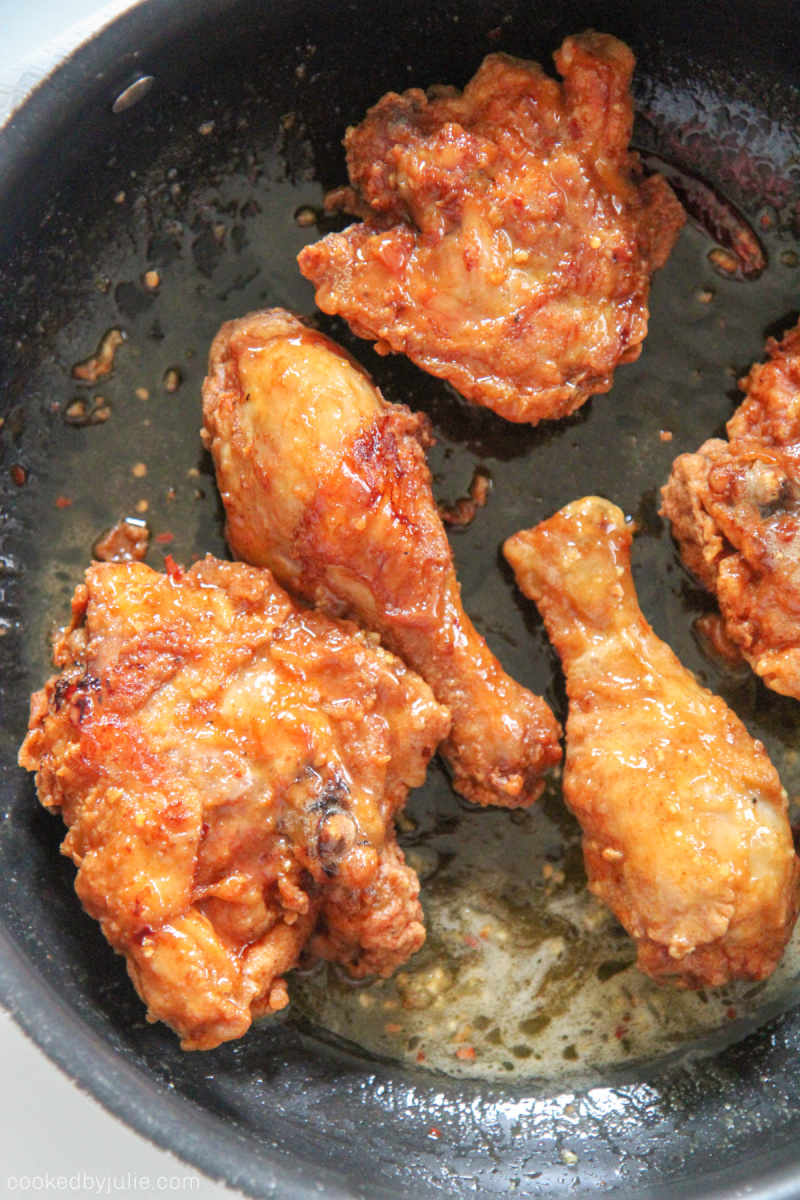 Honey Butter Fried Chicken by Cooked by Julie. This chicken is tossed in a buttery sweet sauce infused with fresh garlic.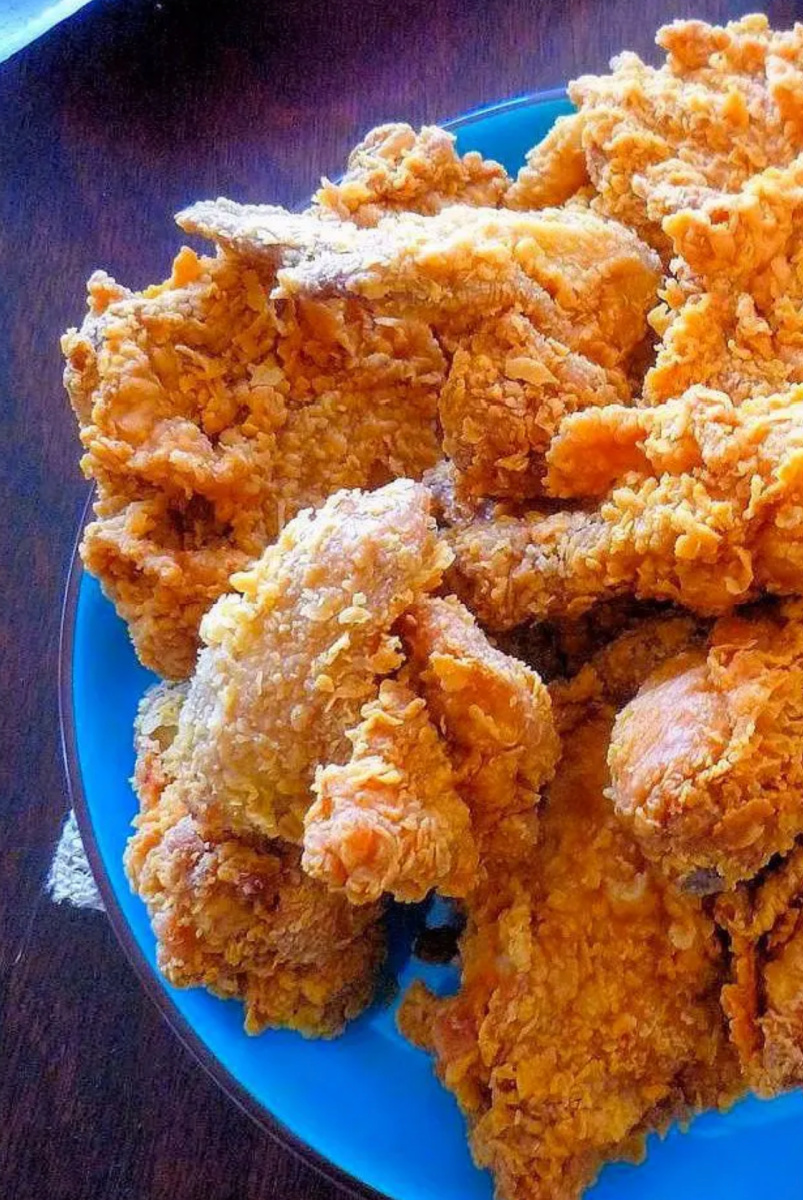 Copycat Popeye's Spicy Fried Chicken by The McCallum's Shamrock Patch. Spicy, perfectly seasoned, crispy on the outside, juicy on the inside chicken.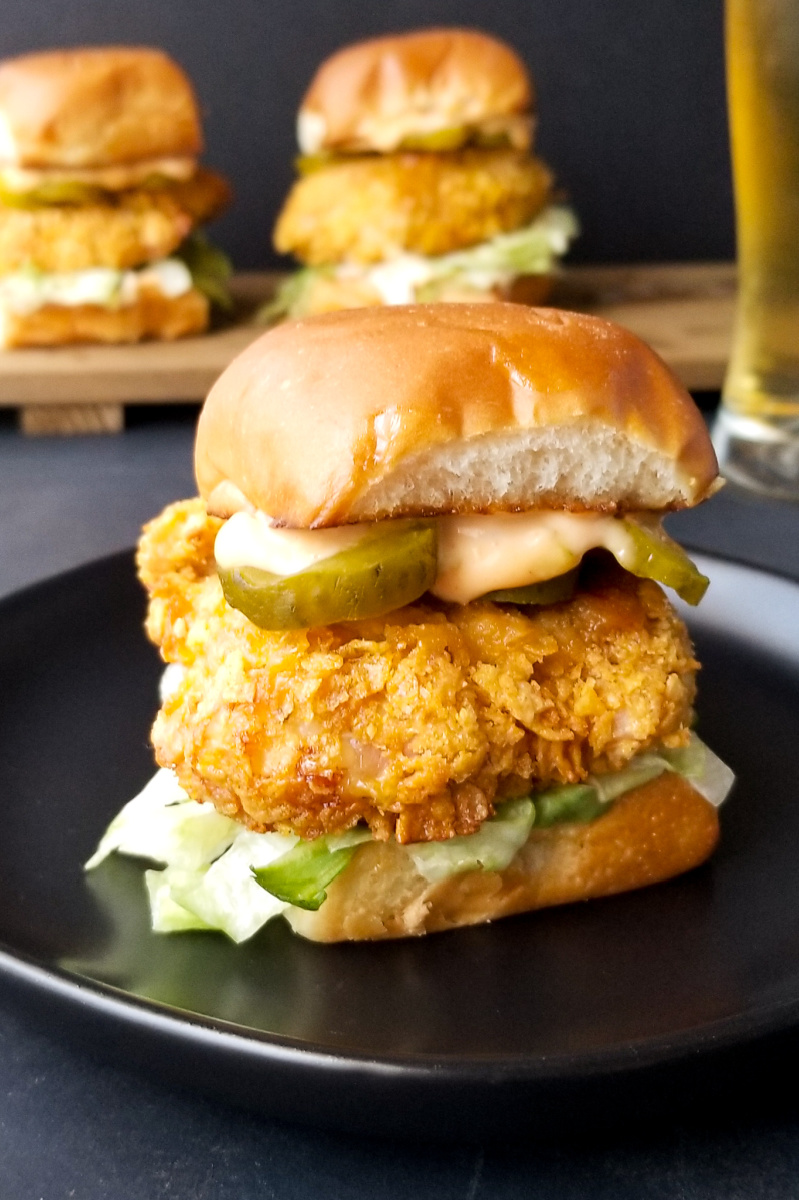 Fried Chicken Sliders by Amanda's Cooks and Styles. These sliders are served on toasted Hawaiian rolls with dill pickle chips, shredded lettuce and sriracha aioli.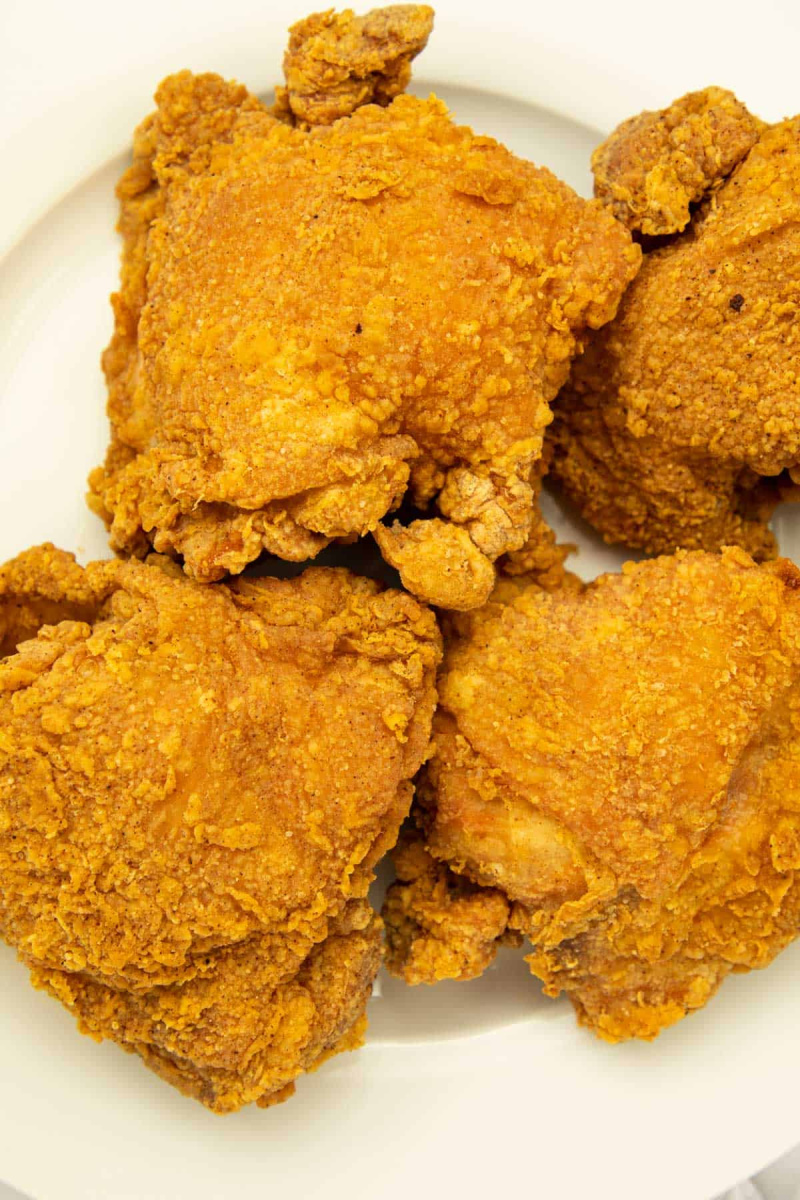 Filipino Crispy Fried Chicken by Seaside Recipes. Fish sauce adds flavor to this awesome fried chicken.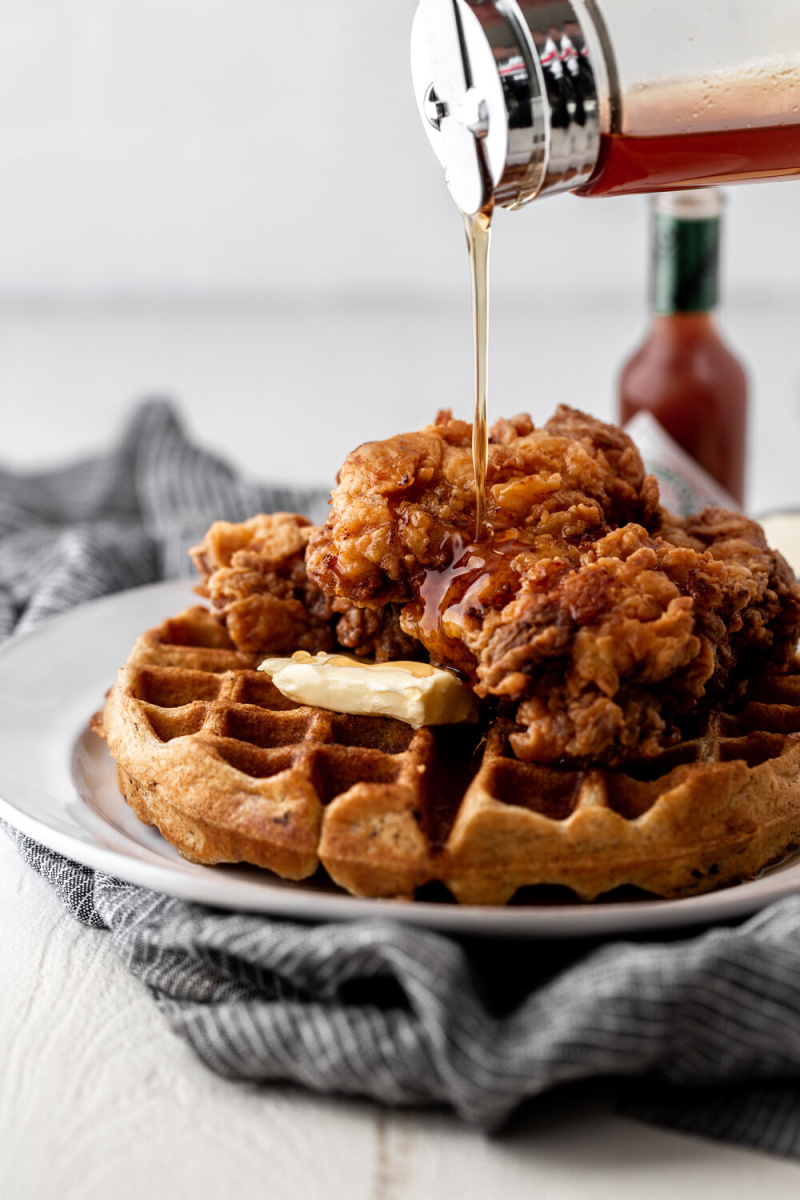 Fried Chicken and Waffles by Cooking with Cocktail Rings. Sweet waffles taste amazing when they are drenched in spicy maple syrup and eaten with the crispy fried chicken.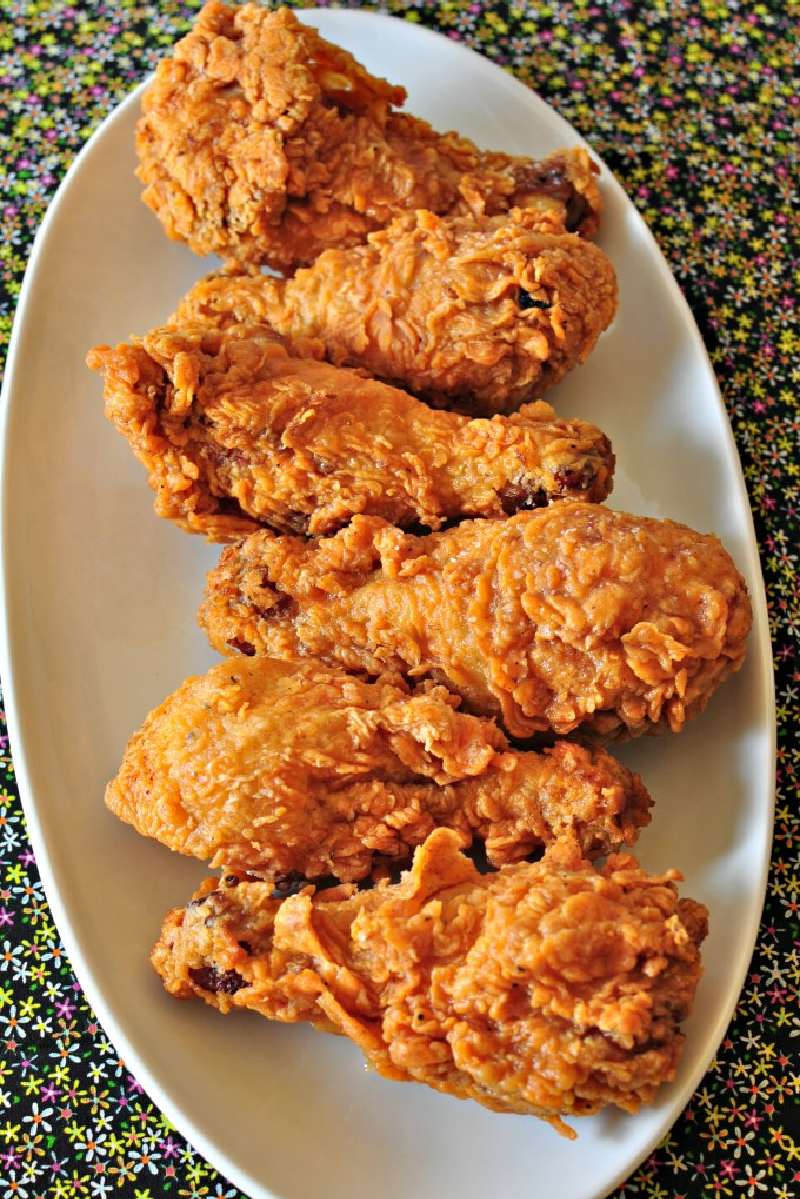 Extra Crispy Spicy Fried Chicken by Meg's Everyday Indulgence. This is an unbelievably crispy chicken with a kick of spice.
Fun Facts About Fried Chicken:
Fried chicken is a common Sunday dinner for those who live in the South.
Before WWII, fried chicken was considered a special occasion meal.
Out of the various parts of the animal used in fried chicken, the wings generally tend to contain the most fat, with almost 40 grams per serving.
Fried chicken is traditionally served with mashed potatoes, gravy, macaroni and cheese, coleslaw, corn and/or biscuits.
In a lighthearted recent survey by a San Francisco PR firm, 16% of respondents said that they would marry fried chicken if they could.
According to the US' National Chicken Council, the average American ate 28 lbs of chicken in 1960. Now, Americans consume 99 lbs of chicken each year – far more than beef or pork.
Gordonsville, Virginia, became known as the "Fried Chicken Capital of the World" in the second half of the 1800s.
Nashville hot fried chicken is super high in calories. After deep-frying the chicken, the fried chicken is dunked in a chile-infused oil. That's a lot of fat!
Variations of fried chicken can be found all over the world.