When you need a bowl of comfort, come here to find the 25 Best Chicken Noodle Soup Recipes! Included are classic, homemade versions, quick and easy, diet friendly, ethnic varieties and delicious new recipes! Scroll through to find your favorites, and click on the title to go to the recipe so you can print it out and make it at home.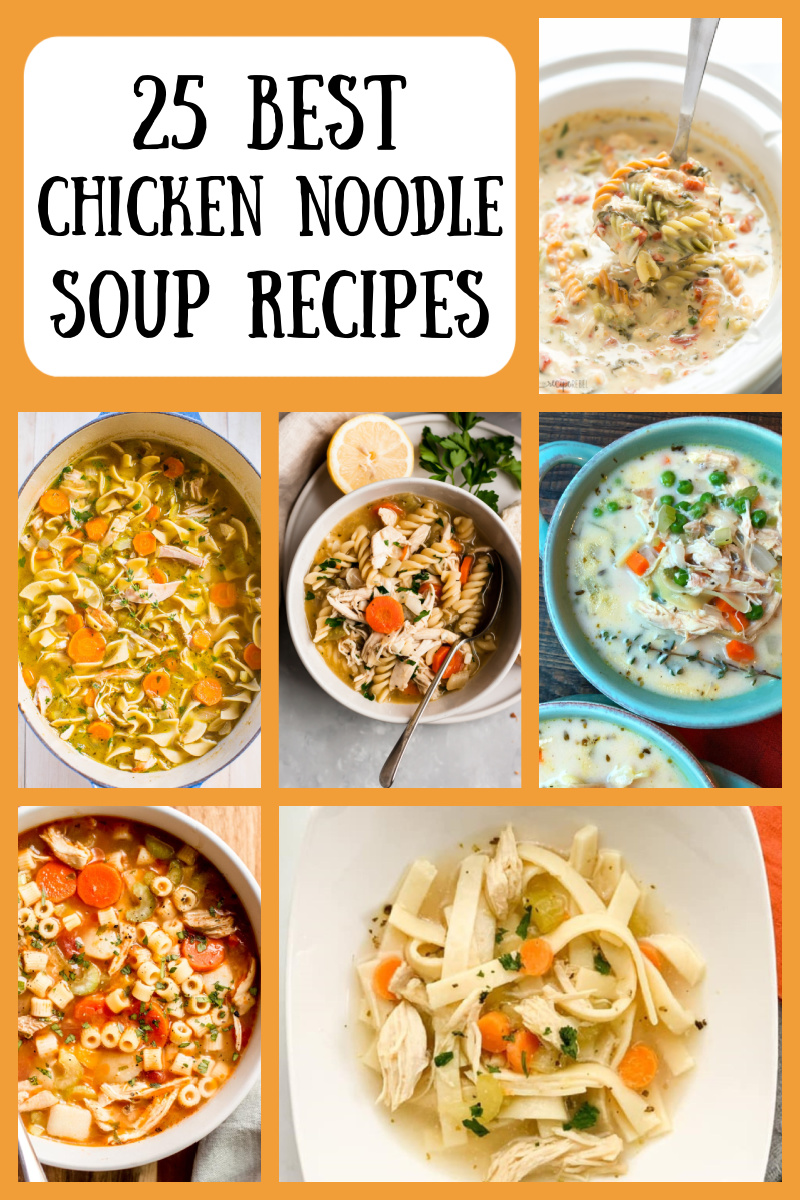 March 13th is National Chicken Noodle Soup Day. Celebrate by eating the best chicken noodle soup. There are plenty of awesome recipes to choose from. Pair your chicken noodle soup with crispy bread for dunking, and share your creation on social media using #nationalchickennoodlesoupday or #chickennoodlesoupday.
The History of Chicken Noodle Soup:
Humans have been boiling food since the beginning of time, so it's likely they were boiling chicken as soon as chickens were domesticated. Chicken soup was a staple across Europe, so when immigrants came to the United States, they brought their recipes for chicken soup with them too. Noodles were eventually added to create what we know as Chicken Noodle Soup today.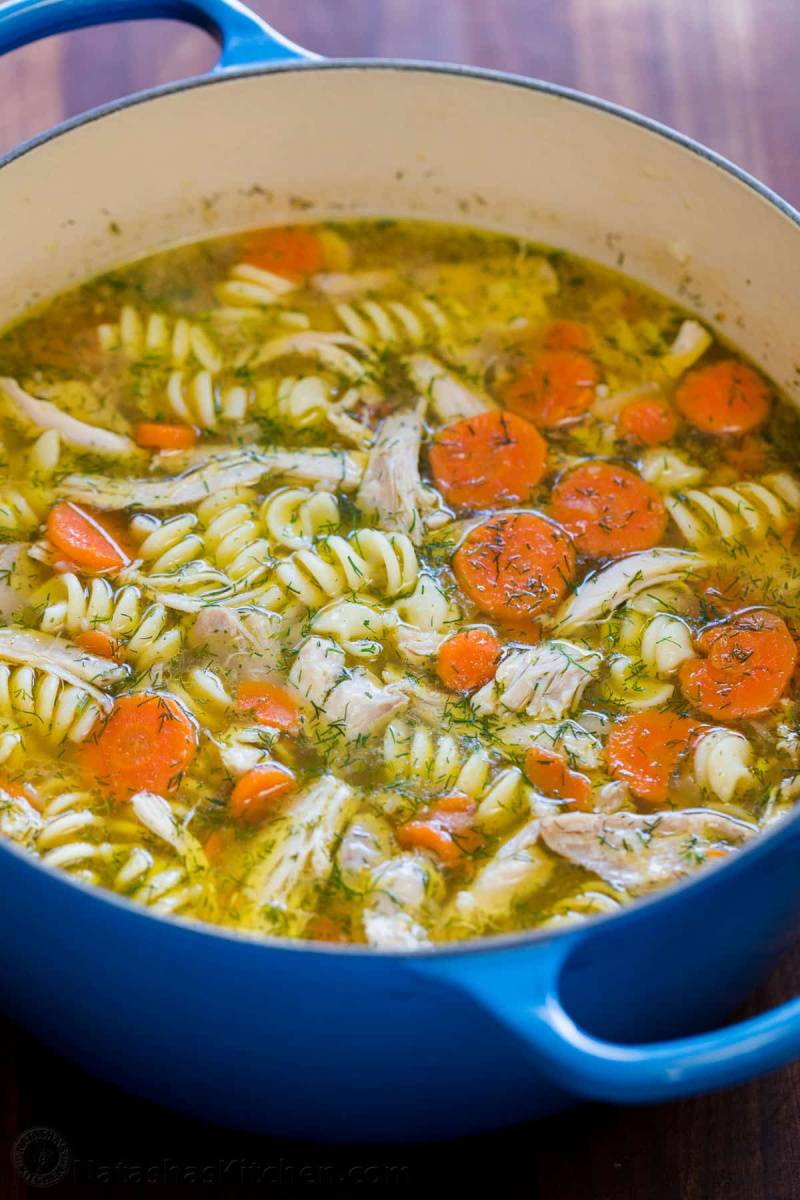 Easy Chicken Noodle Soup by Natasha's Kitchen. Filled with juicy chicken and tender noodles, this easy chicken noodle only takes about 30 minutes to make.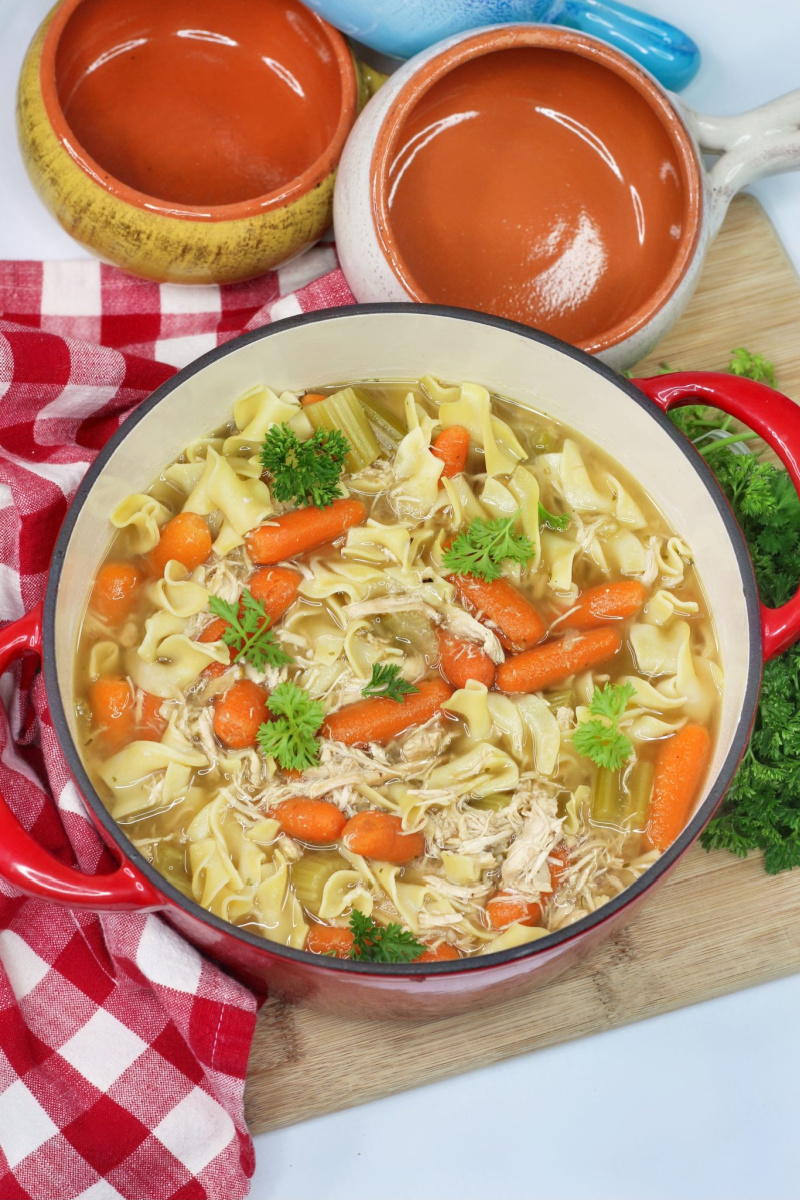 Homestyle Chicken Noodle Soup by Sweet Peas Kitchen. Every spoonful of this delectable soup is filled with juicy chicken, veggies, egg noodles, and seasonings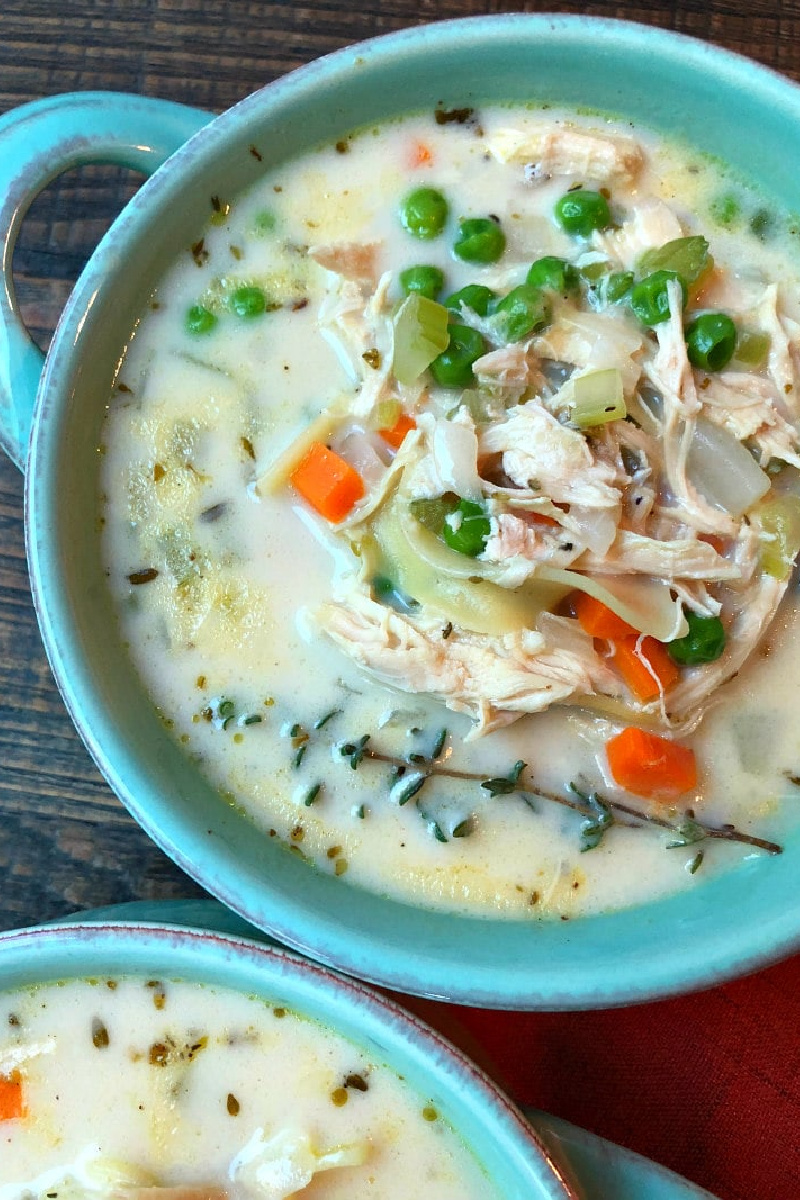 Roasted Chicken Noodle Soup by RecipeGirl: This is the best chicken noodle soup recipe because it's creamy, flavorful, and easy-to-make using rotisserie chicken.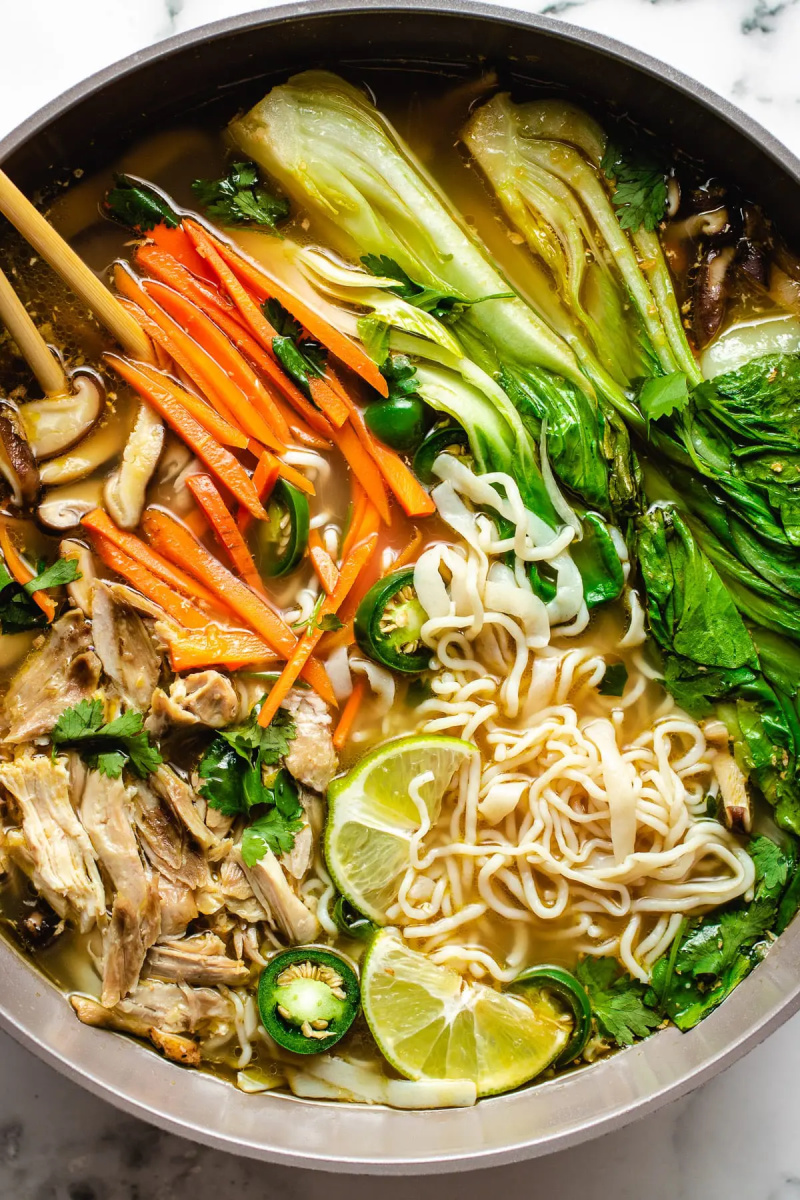 Easy Asian Chicken Noodle Soup by I Heart Umami: This recipe is a spin on the classic with a hint of Vietnamese chicken pho flavor.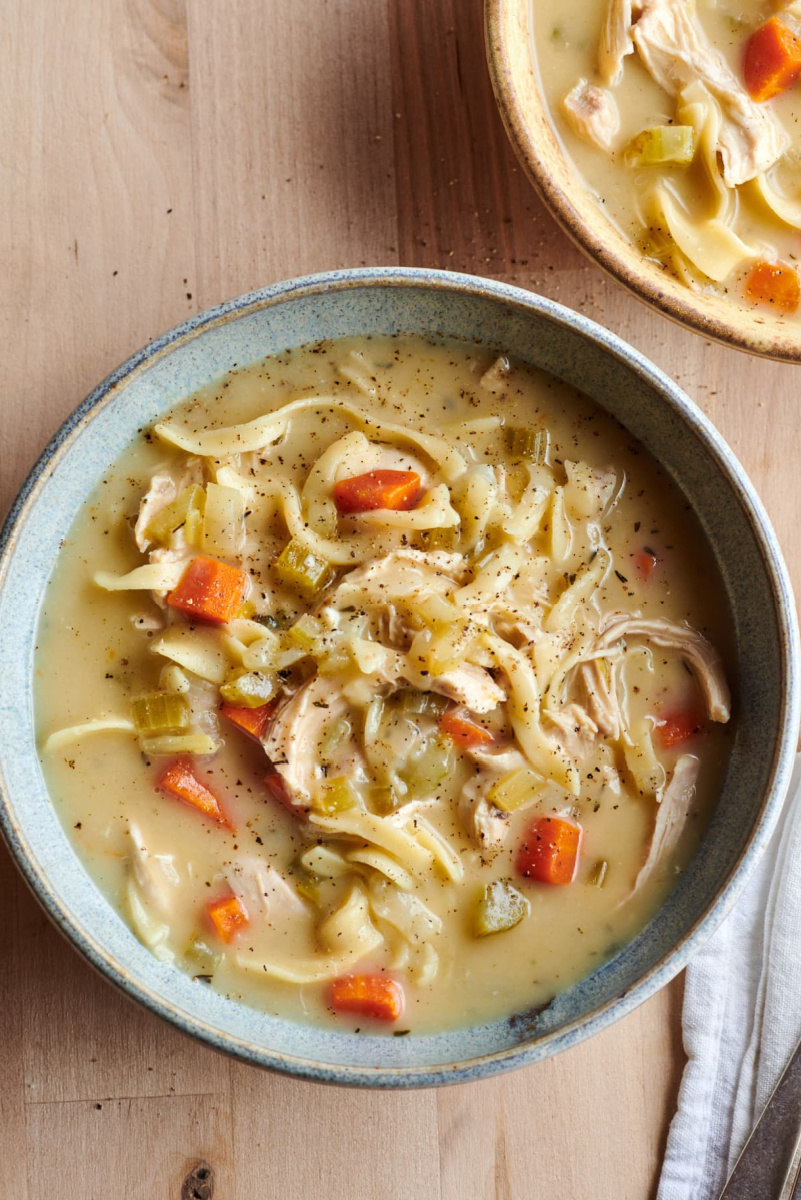 Weeknight Creamy Chicken Noodle Soup by TheKitchn. It has everything you love about the classic — juicy shreds of chicken, oh-so-soft egg noodles, tender vegetables, and rich, herb-infused broth — plus a creamy upgrade that makes it ultra-cozy.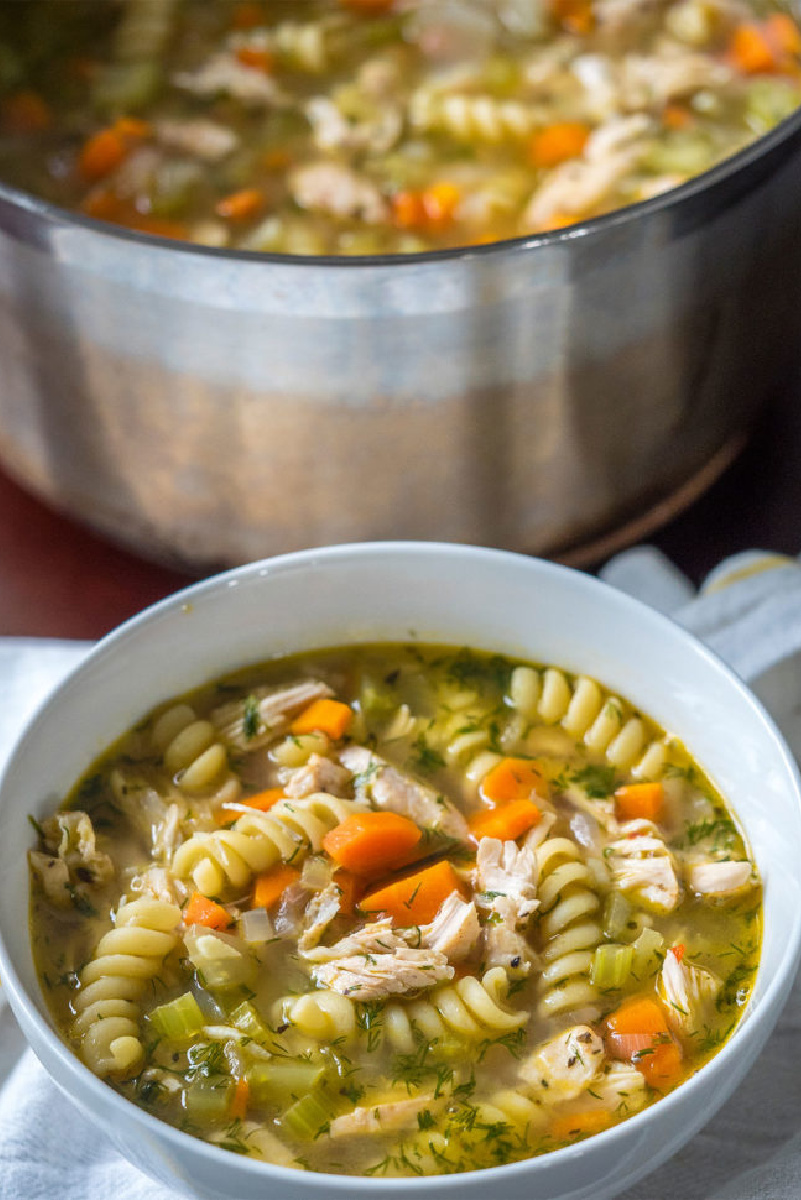 "Flu Fighter" Chicken Noodle Soup by 12 Tomatoes. When you feel sick, you want a little nourishing comfort food to help you feel better.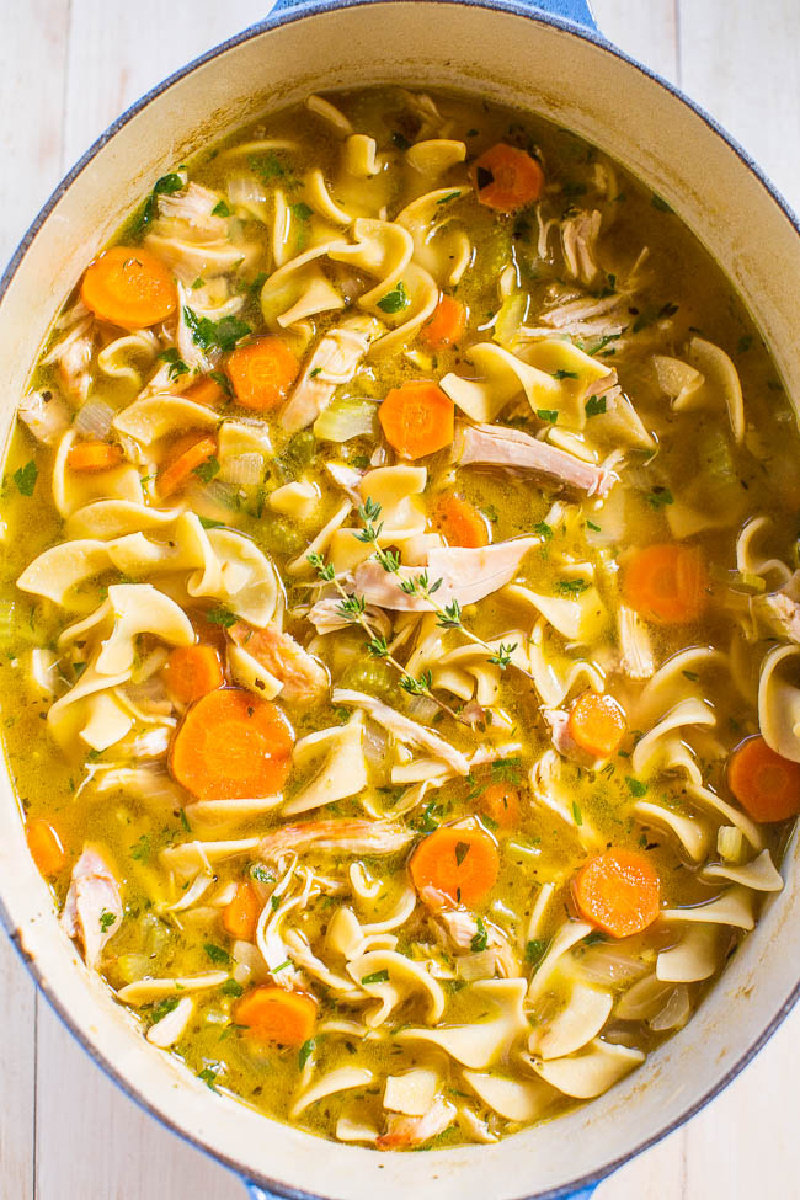 Easy, 30-Minute Homemade Chicken Noodle Soup by Averie Cooks. This recipes is classic, comforting, and tastes just like grandma made but much easier and faster!!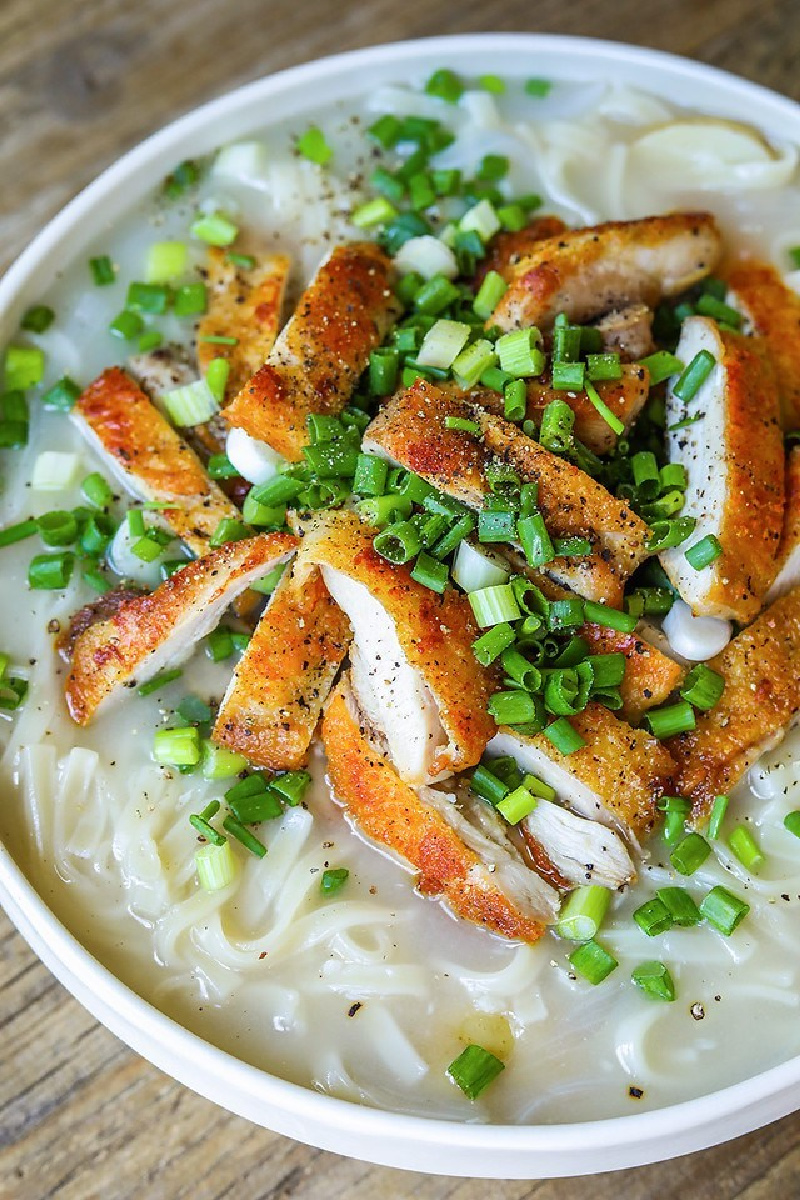 Korean Chicken Noodle Soup by Seonkyoung Longest. Also known as Dak (chicken) Kalguksu (fresh, hand-cut noodles), this Korean version has delicious Asian spices and is topped with crispy chicken.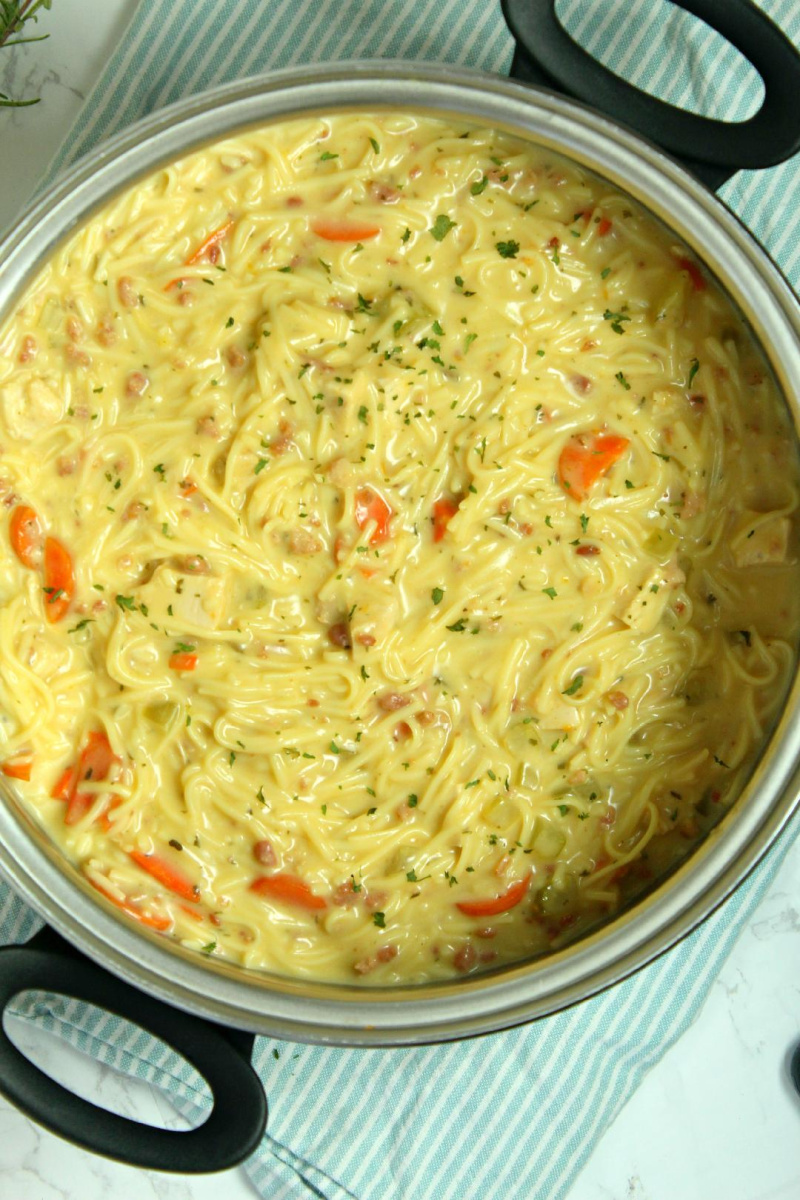 Crack Chicken Noodle Soup by My Incredible Recipes. With additions of cheese, bacon and roasted chicken, everyone will ask for seconds!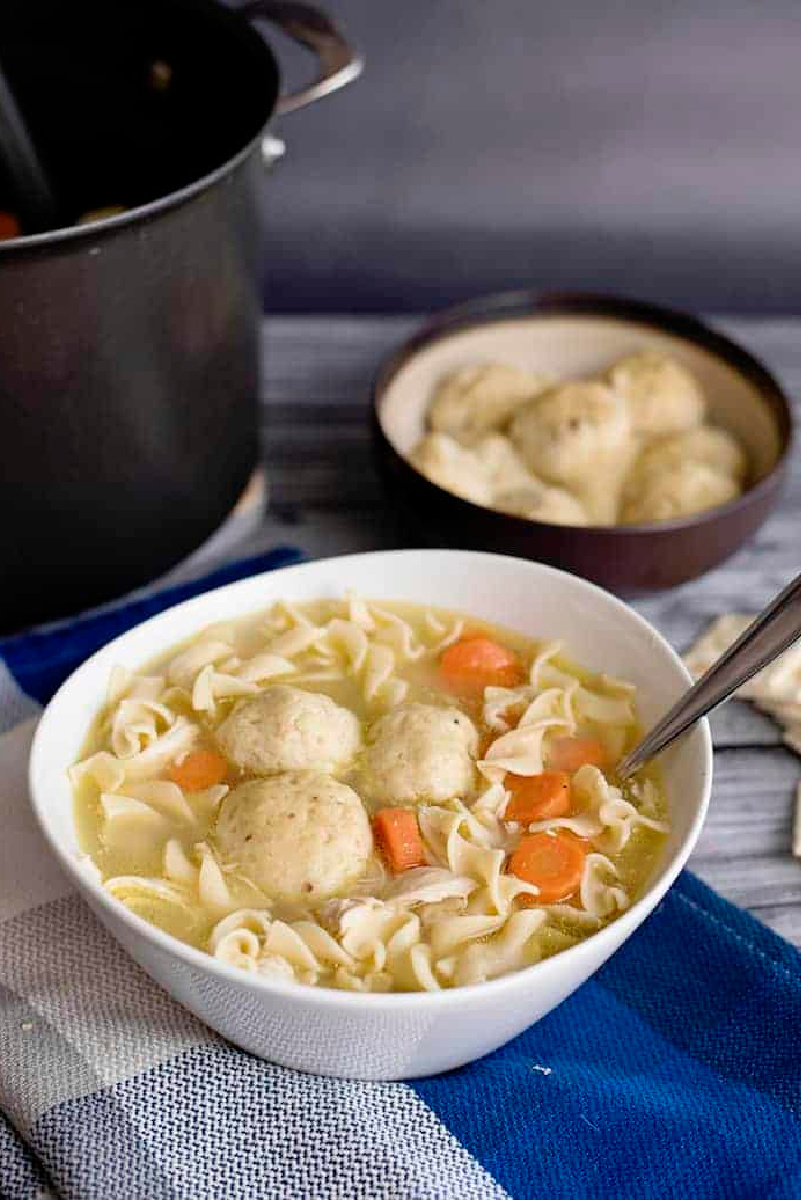 Jewish Penicillin Chicken Noodle Soup by Princess Pinky Girl. Just like grandma used to make, this homemade soup, with Matzo Balls and Egg Noodles, is easy enough for even the most cooking challenged!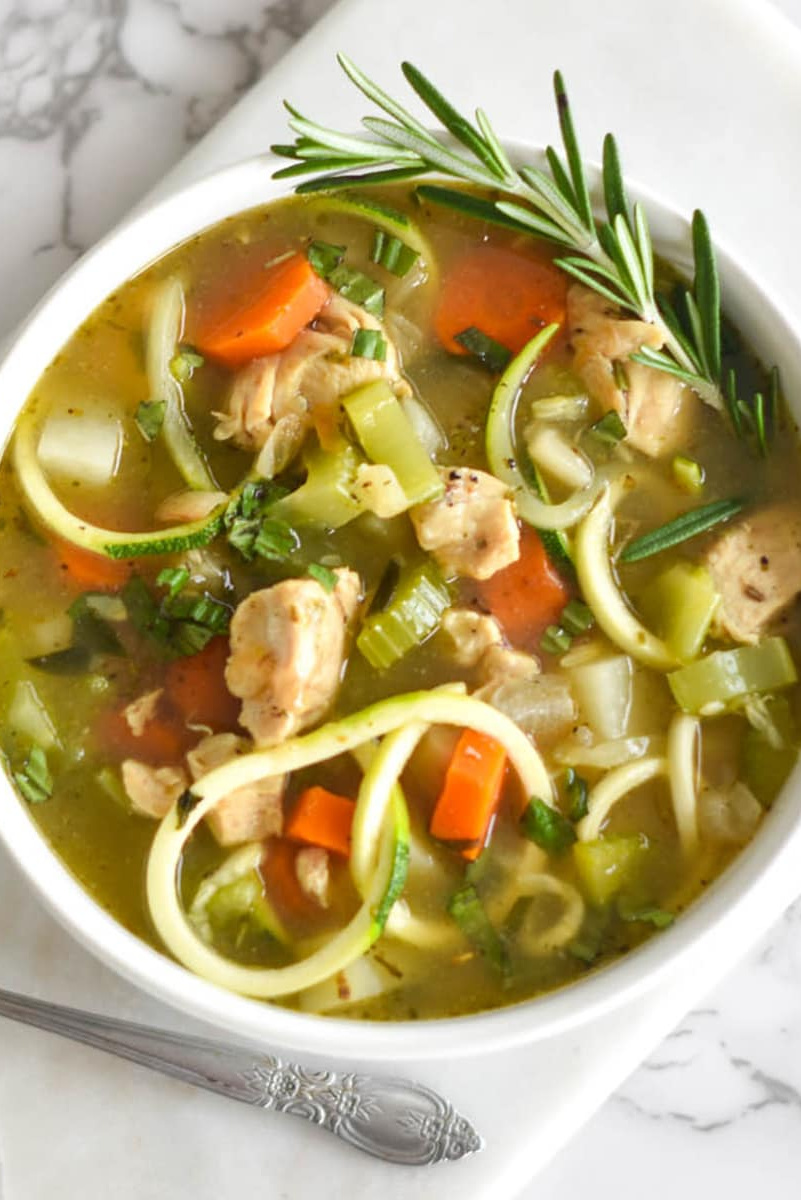 Paleo Chicken "Noodle" Soup by Foodborne Wellness. This soul soothing paleo chicken noodle soup is loaded with nutrients and packed full of flavor. Classic noodles are replaced with zucchini noodles.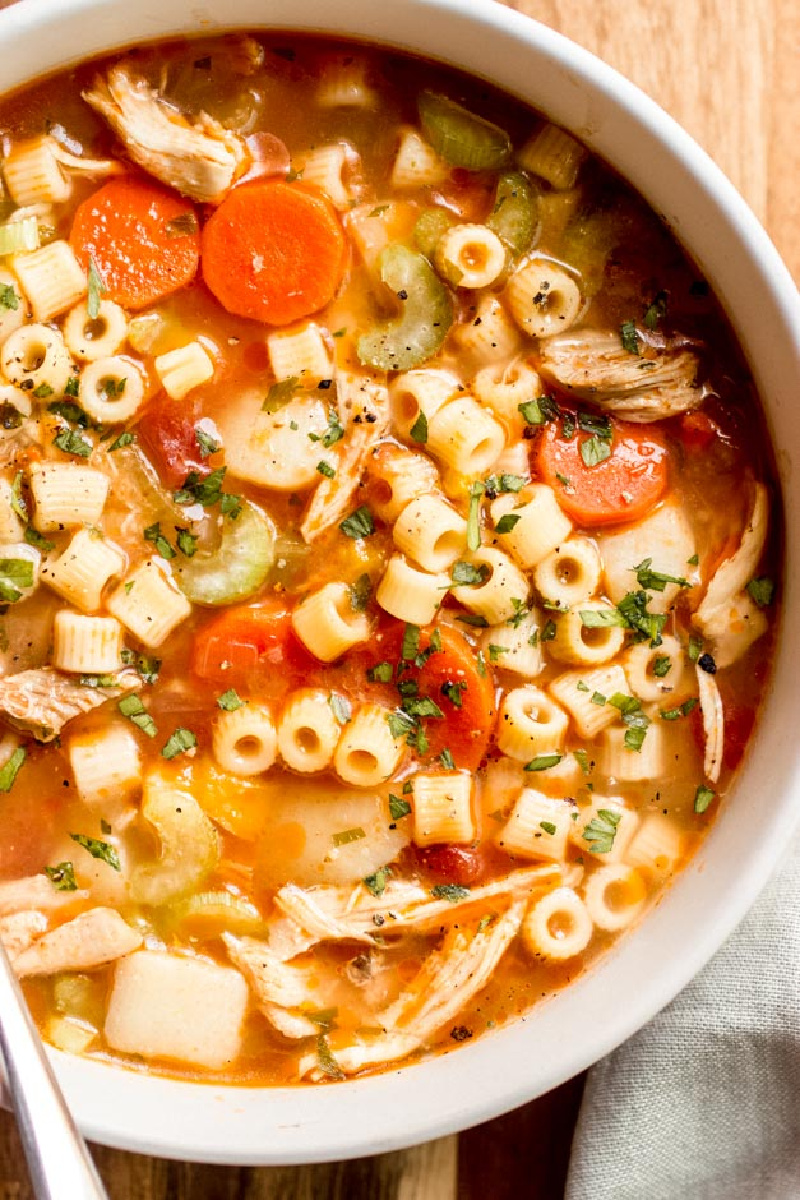 Sicilian Chicken Noodle Soup by Little Broken. This soup is made from scratch with tender chunks of veggies, ditalini pasta, and shredded chicken in a tomato-based broth.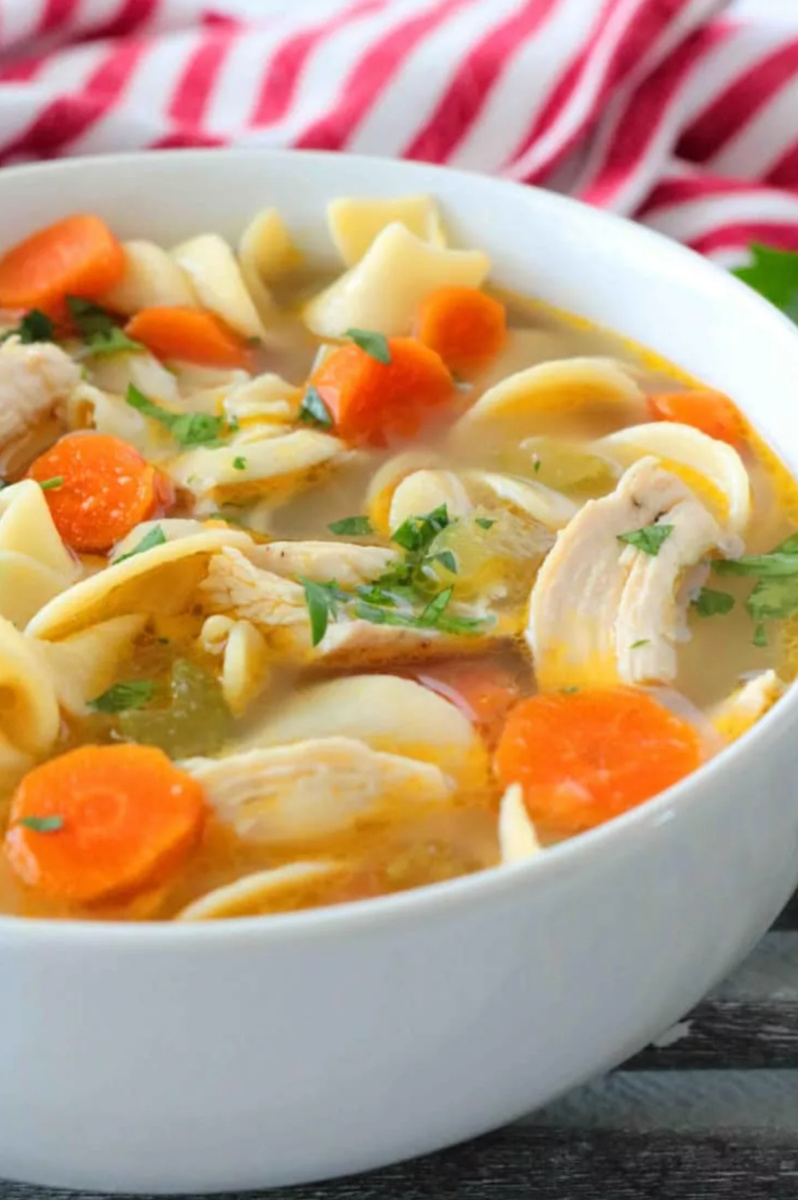 Homemade Chicken Noodle Soup by The Anthony Kitchen. Made with juicy chicken breasts, hearty vegetables, buttery egg noodles, and a rich, flavorful broth.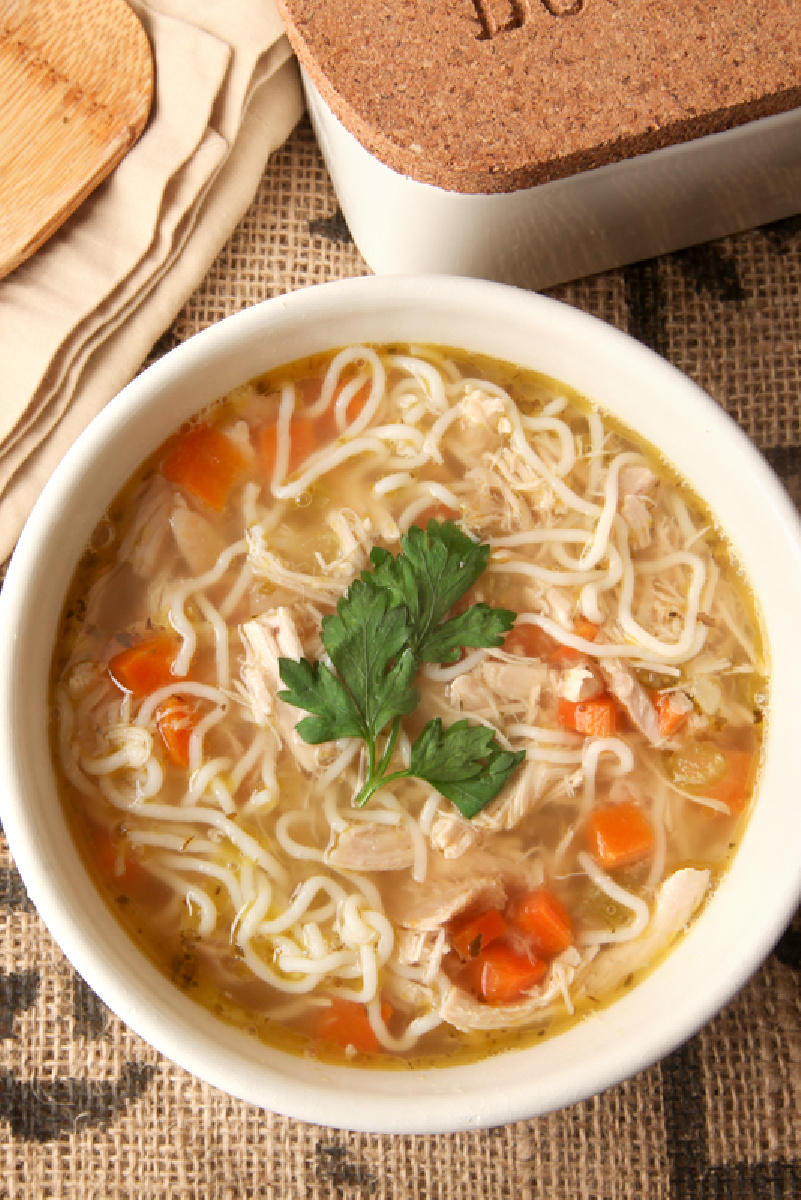 Low Carb Chicken Noodle Soup by Brownie Bites. This pot of soup is so close to the classic version that you won't even miss conventional noodles.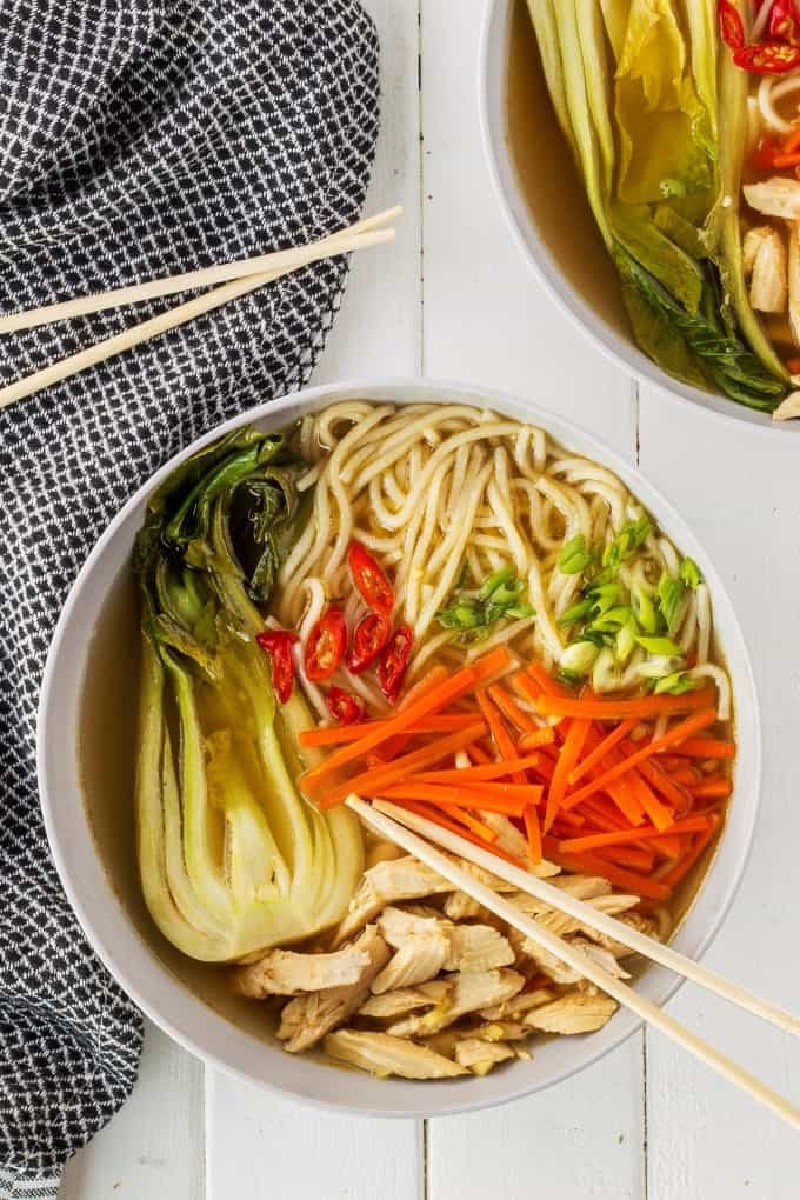 Chinese Chicken Noodle Soup by Noshing with the Nolands. This is a soup full of still slightly crunchy veggies and tender chicken that is made in a matter of minutes and tastes as if it came from a Chinese restaurant.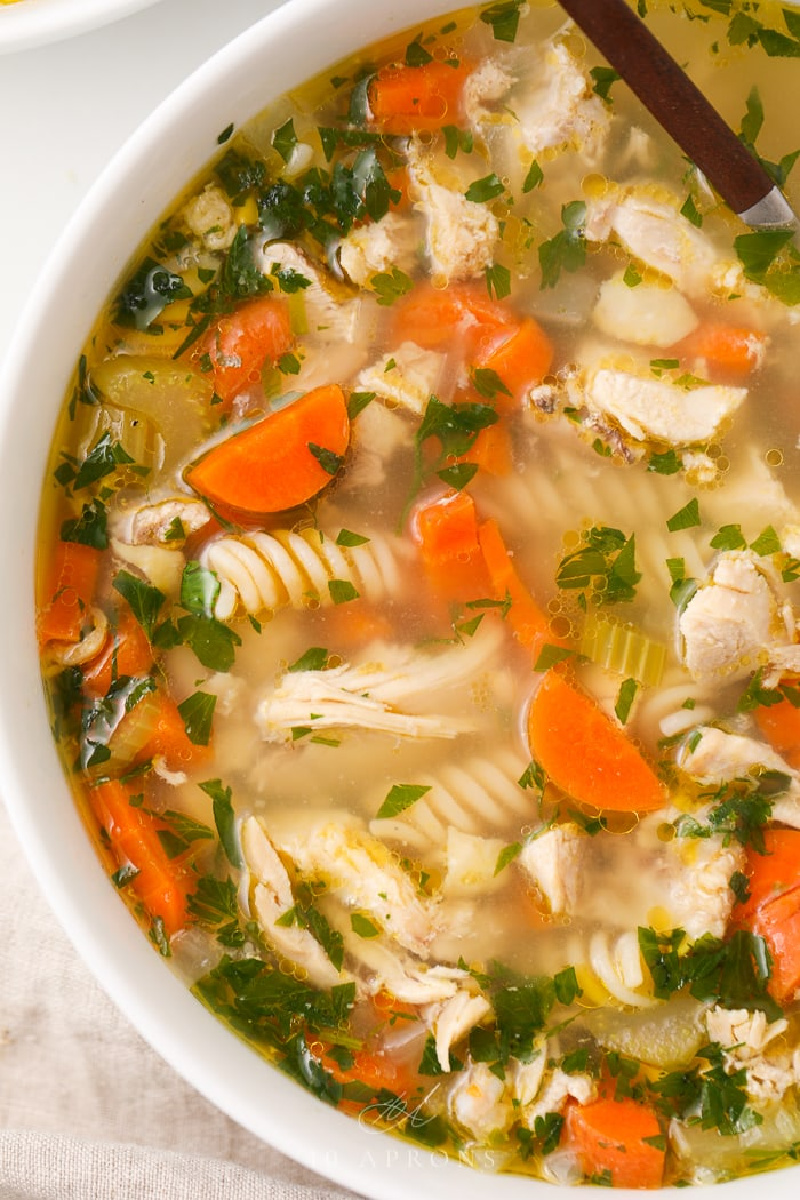 Easy Homemade Instant Pot Gluten-Free Chicken Noodle Soup by 40 Aprons. This soup is the answer to soup when you're sick! It's so easy to make and tastes like you simmered it all day.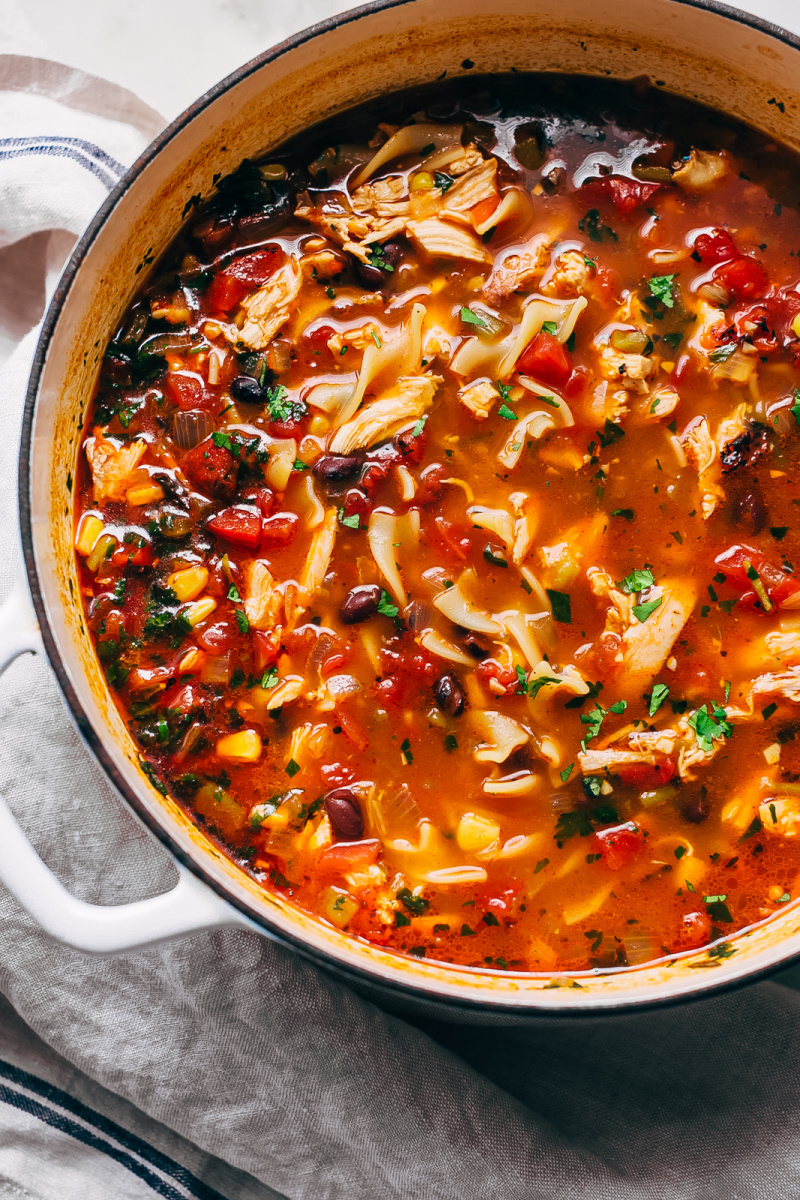 Mexican Chicken Noodle Soup by Little Spice Jar. This is a southwestern twist on the classic version.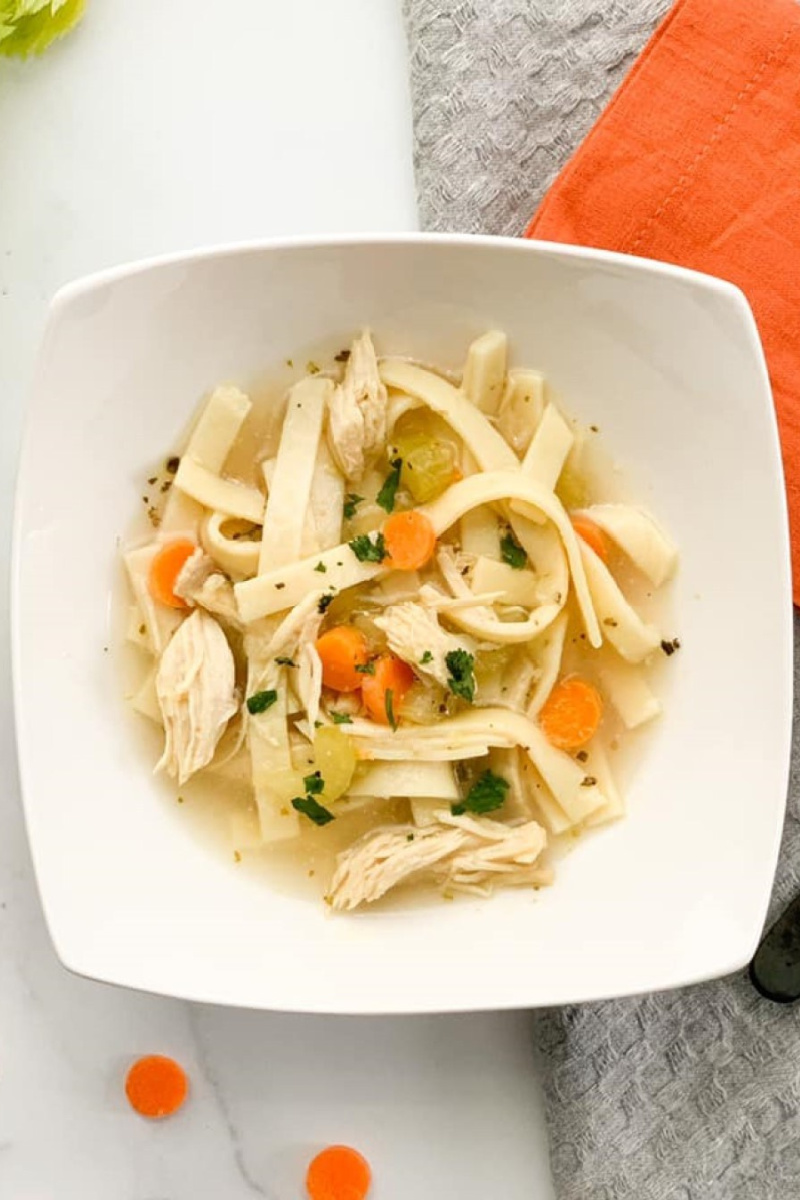 Weight Watchers Chicken Noodle Soup by Keeping on Point. An easy lighter version made in the slow cooker or Instant Pot.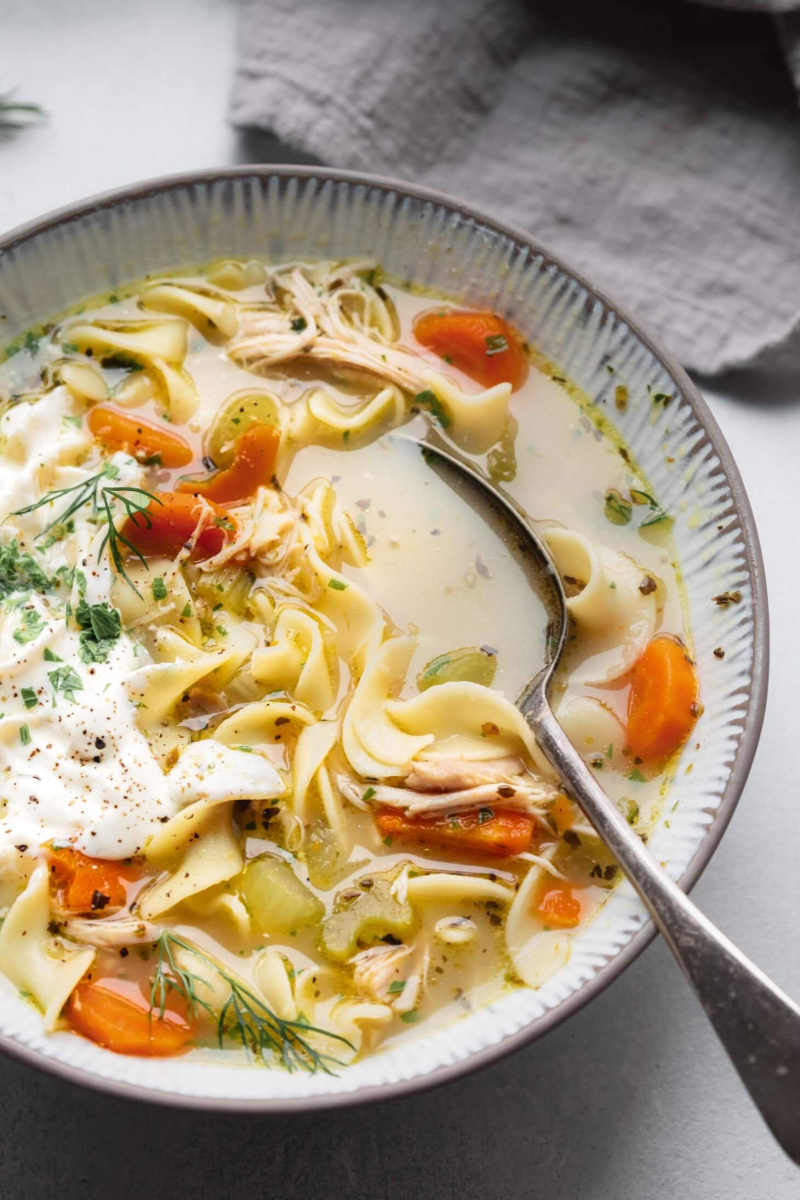 Instant Pot Chicken Noodle Soup by Platings and Pairings. A comprehensive guide on how to make PERFECT Chicken Noodle Soup in the Instant Pot.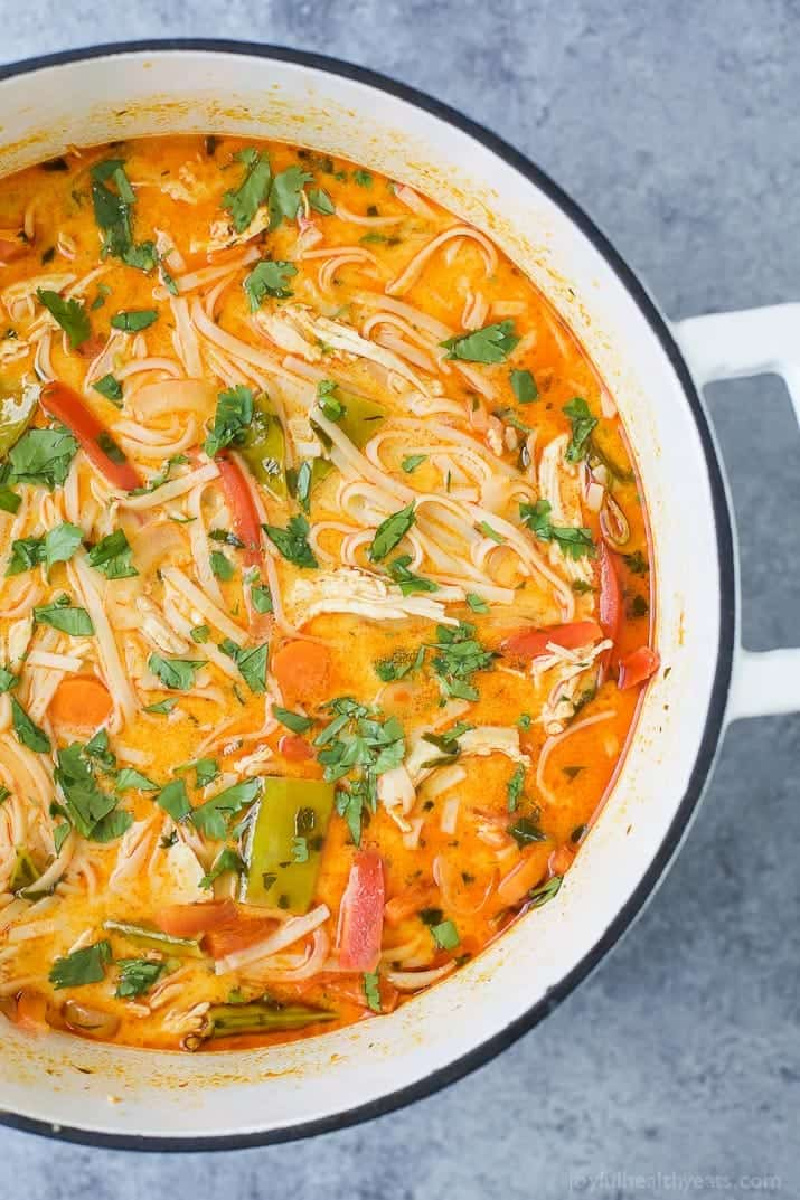 Thai Chicken Noodle Soup by Joyful Healthy Eats. Each bite of this Chicken Noodle Soup is full of Thai flavor from the red curry paste, loaded with chicken, veggies and rice noodles.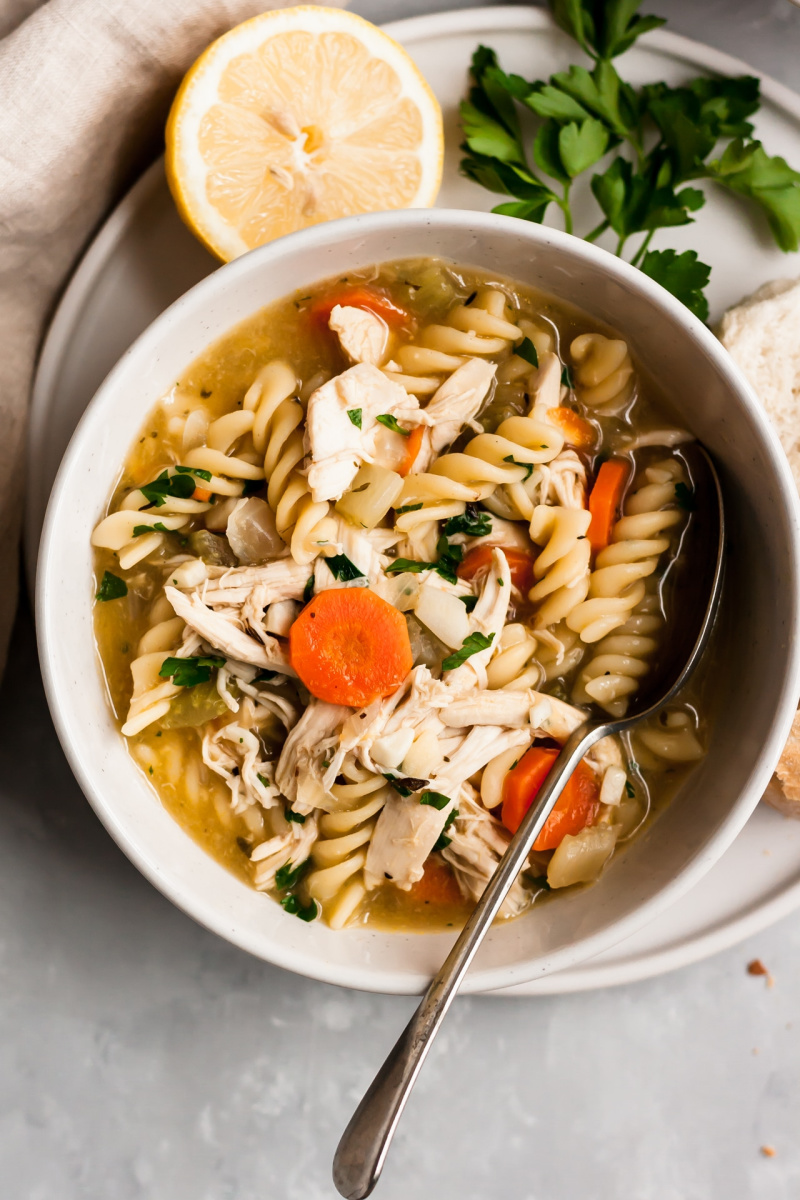 Copycat Panera Bread Chicken Noodle Soup by Kim's Cravings. Tastier than the original, this soup is thick and chunky with a bold, flavorful broth.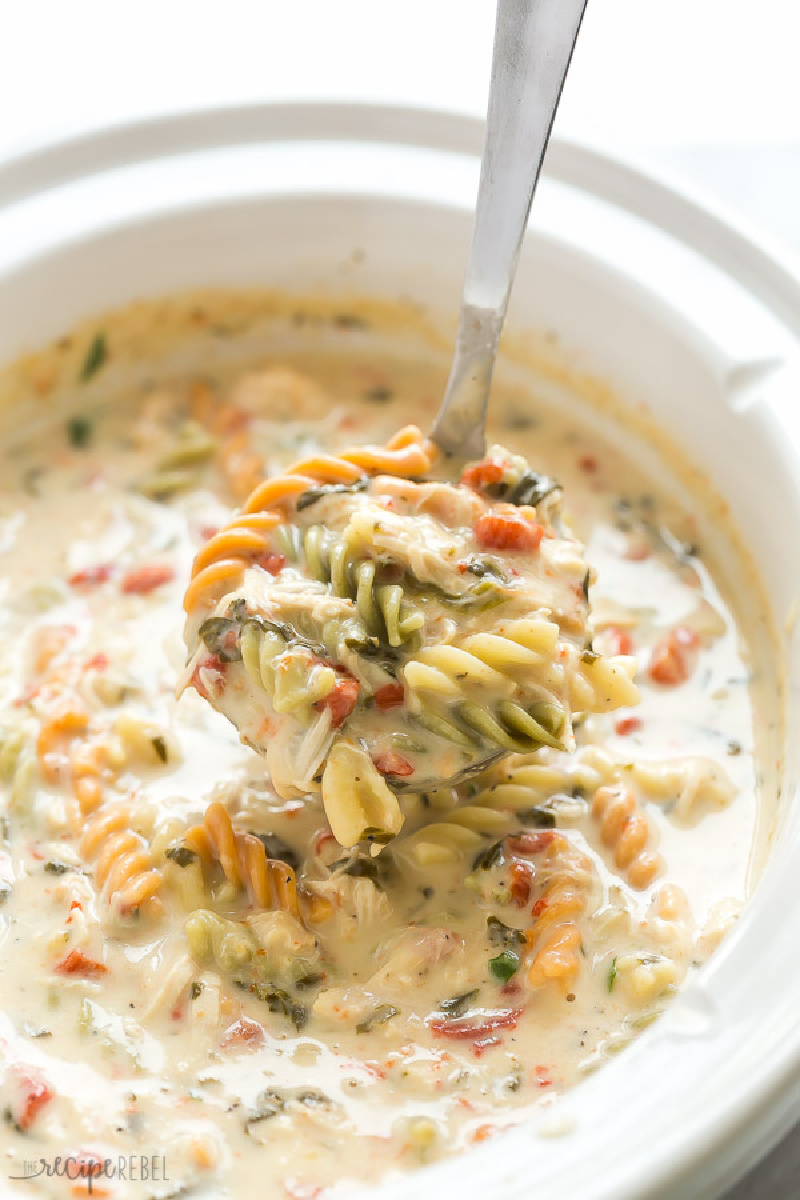 Creamy Italian Slow Cooker Chicken Noodle Soup by The Recipe Rebel. With garlic, spinach, roasted red pepper and a touch of cream and Parmesan, it is hearty and flavorful!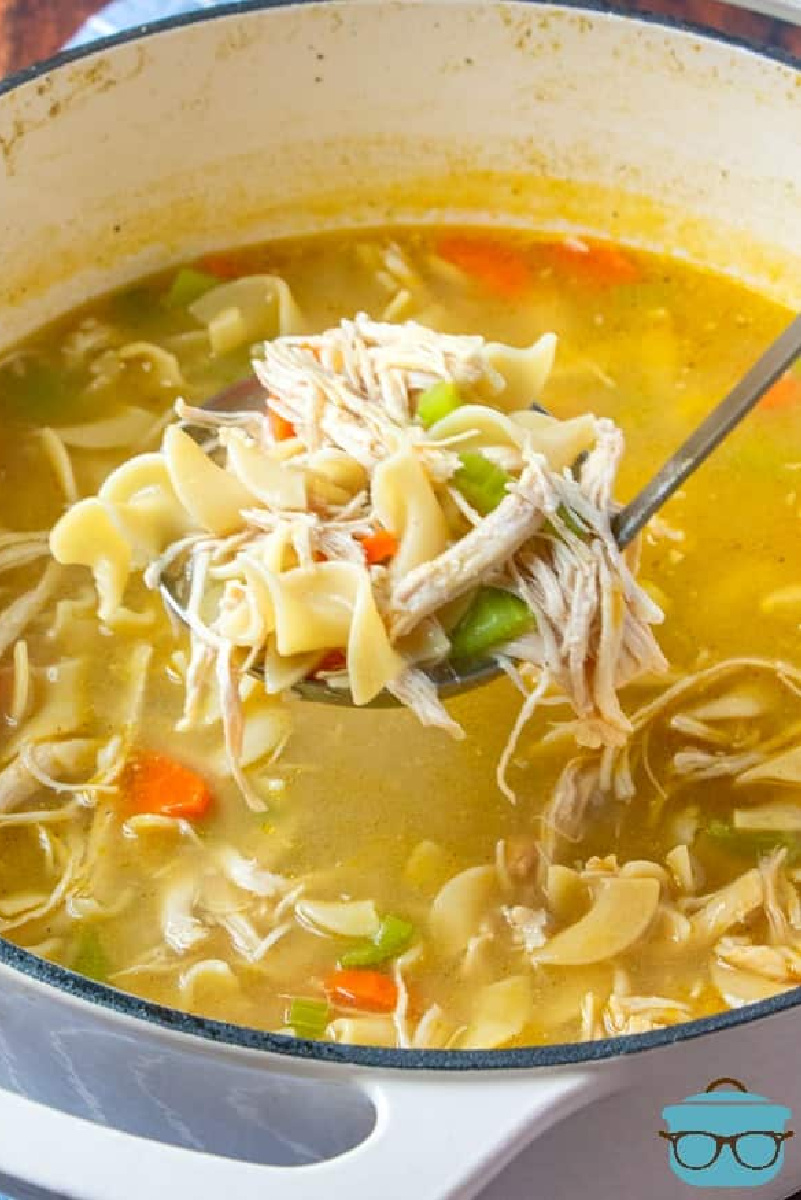 One Pot Chicken Noodle Soup by The Country Cook. With this recipe, you get tons of great flavor with a little shortcut.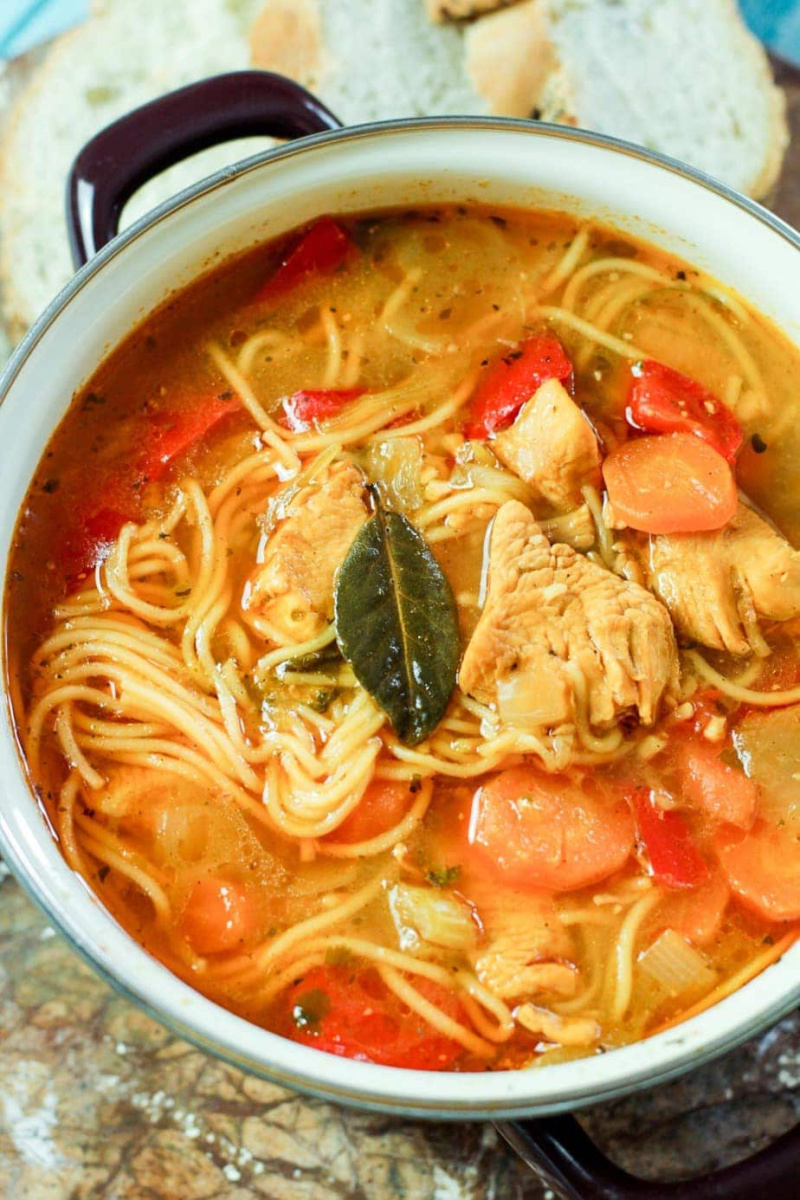 Puerto Rican Chicken Noodle Soup (Sopa de Fideo) by Latina Mom Meals. Using homemade sofrito for its base, it includes carrots, red peppers, boneless chicken, celery, onions, and thin pasta plus traditional Puerto Rican seasonings.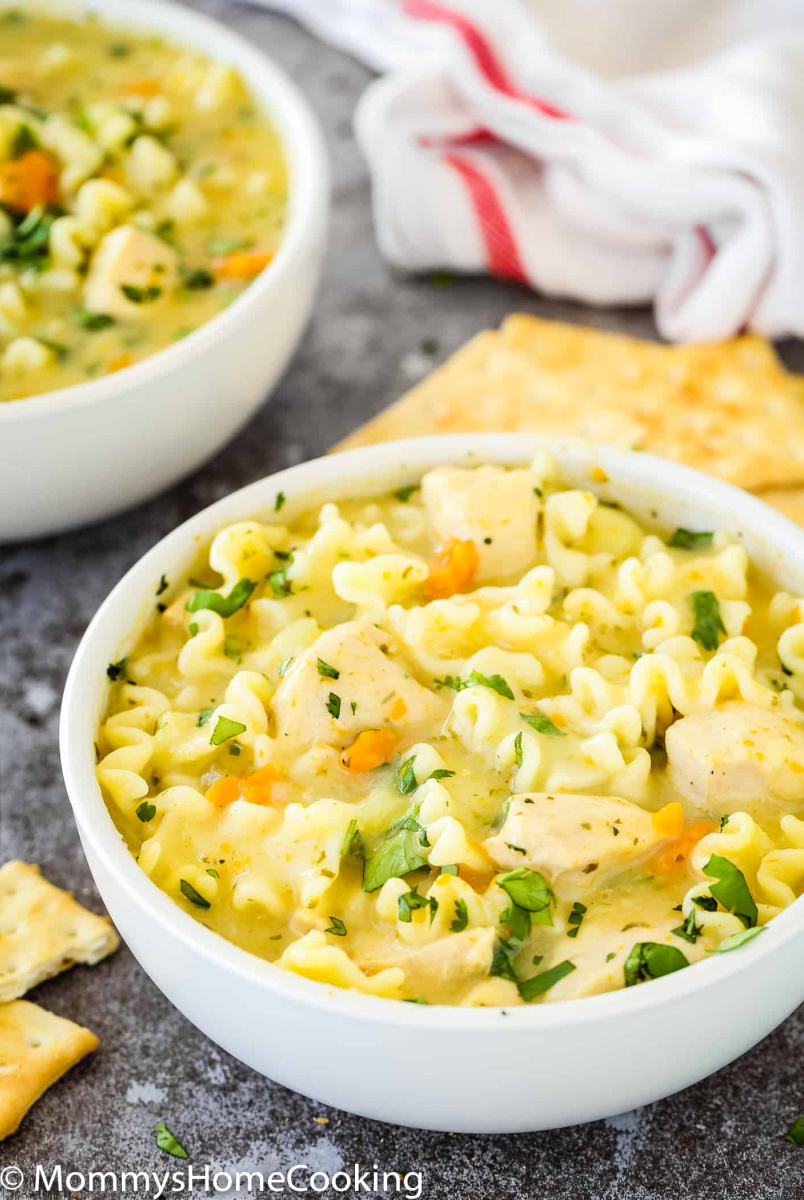 Pressure Cooker Creamy Chicken Noodle Soup by Mommy's Home Cooking. It only takes 30 minutes to make, so you can have soup done in a flash!
Fun Facts About Chicken Noodle Soup:
Studies have shown that chicken soup may have a mild, anti-inflammatory effect that helps clear up your sinuses when you have a cold and can help ease cold symptoms.
The Best Chicken Noodle Soup recipes can't cure a cold, but they can help you load up on nutrients, and will help keep you hydrated.
It's considered a comfort food that can make you feel good physically, emotionally and mentally.
Campbell's Chicken Noodle soup was created in 1934 (originally called Noodle Soup with Chicken). When first introduced the soup sold for between 10 and 12 cents per can.