This Sweet and Smoky Barbecue Sauce is such a delicious, easy-to-make, homemade BBQ sauce to add to ribs, chicken, steak and more!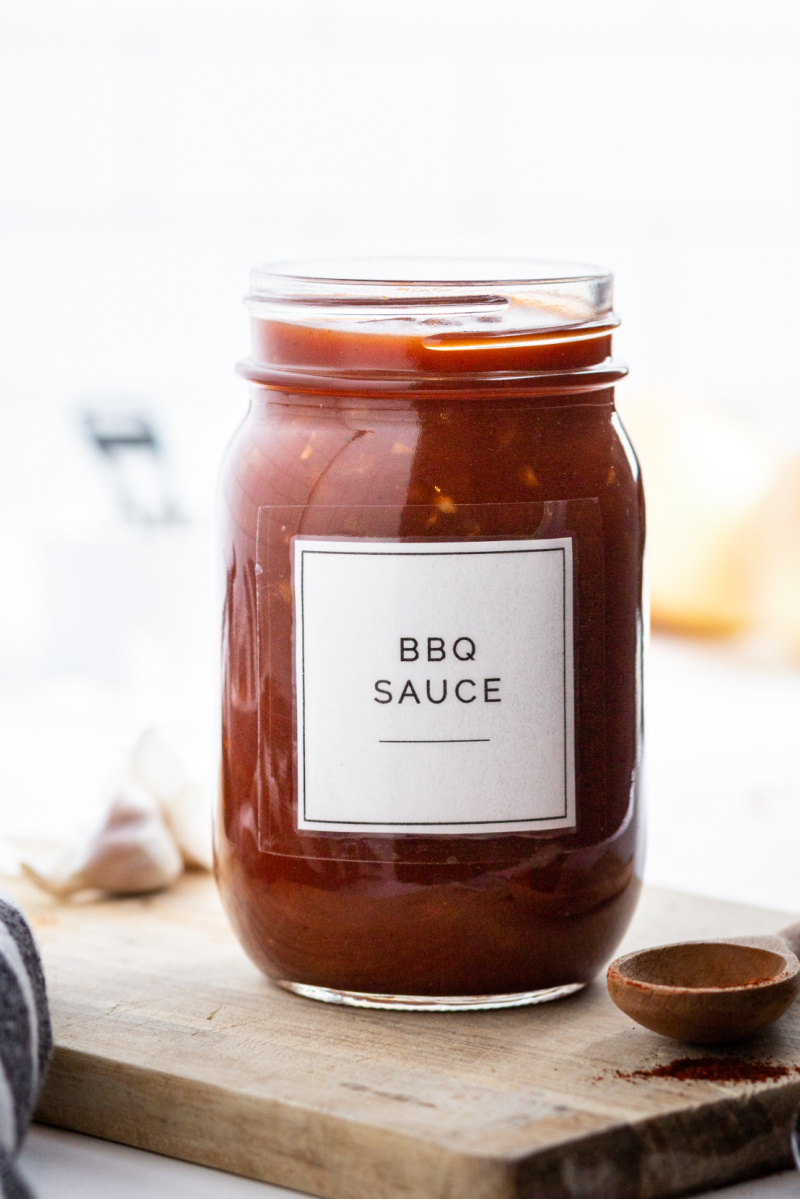 May is National Barbecue Month. Celebrate by having a barbecue with friends. Make some barbecued ribs, barbecued chicken and grill some steaks. Make homemade Sweet and Smoky Barbecue Sauce to serve at your BBQ or add it to your Baked Chili Dogs! Share your barbecue goodies today on social media using the hashtag #NationalBarbecueDay #BarbecueDay and #RecipesForHolidays. Be sure to check out our June calendar to read about the June Food Holidays that will be celebrated next month!
History of Barbecue:
According to Planet Barbecue, a human ancestor called Homo Erectus began cooking meat with fire 1.8 million years ago.
After Columbus landed in the Americas in 1492, Spaniards found natives of the Caribbean roasting meat over a makeshift grill of wooden sticks above a fire. The smoke and fire rose to cook the meat and give it a smoky, distinct flavor. The English word "barbecue" comes from the Spanish word "barbacoa."
Barbecuing was pretty common around the turn of the 18th century with British and Spanish colonists cooking meat BBQ-style along the Eastern coast. We attribute barbecue as having originated in the Eastern colonies- with Virginia and North Carolina being among the first regions to barbecue.
Barbecue became very popular in the 1950's when black-owned barbecue restaurants began popping up all over America.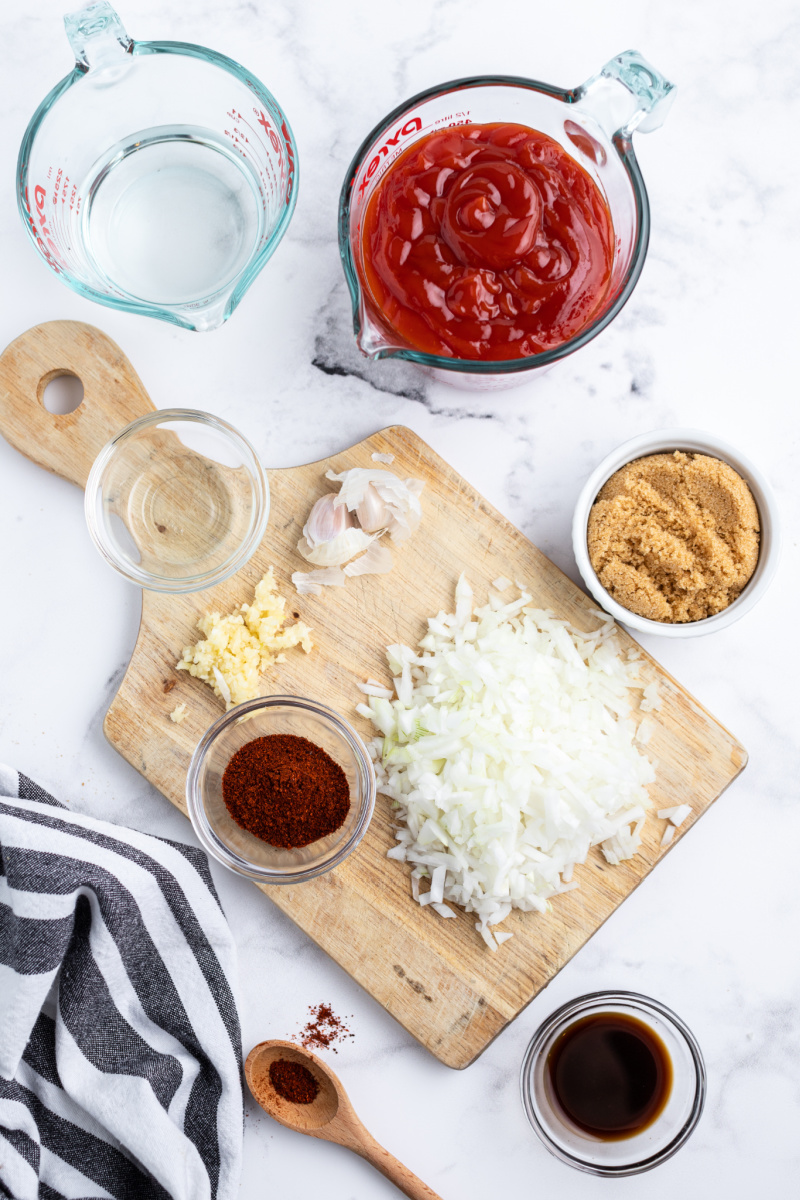 Ingredients needed:
canola or vegetable oil
onion
garlic
ketchup
brown sugar
white vinegar
Worcestershire sauce
chipotle powder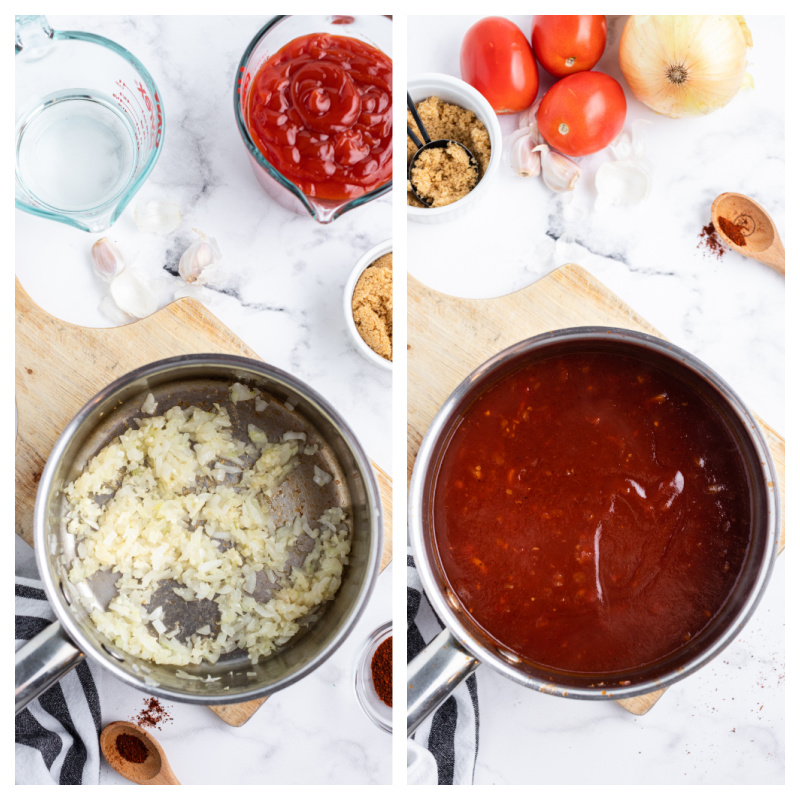 How to make Sweet and Smoky Barbecue Sauce:
Heat oil in a saucepan. Add minced onion and garlic, and cook until sizzling. Add ketchup, brown sugar, white vinegar, Worcestershire sauce and chipotle powder. Simmer for about 8 minutes.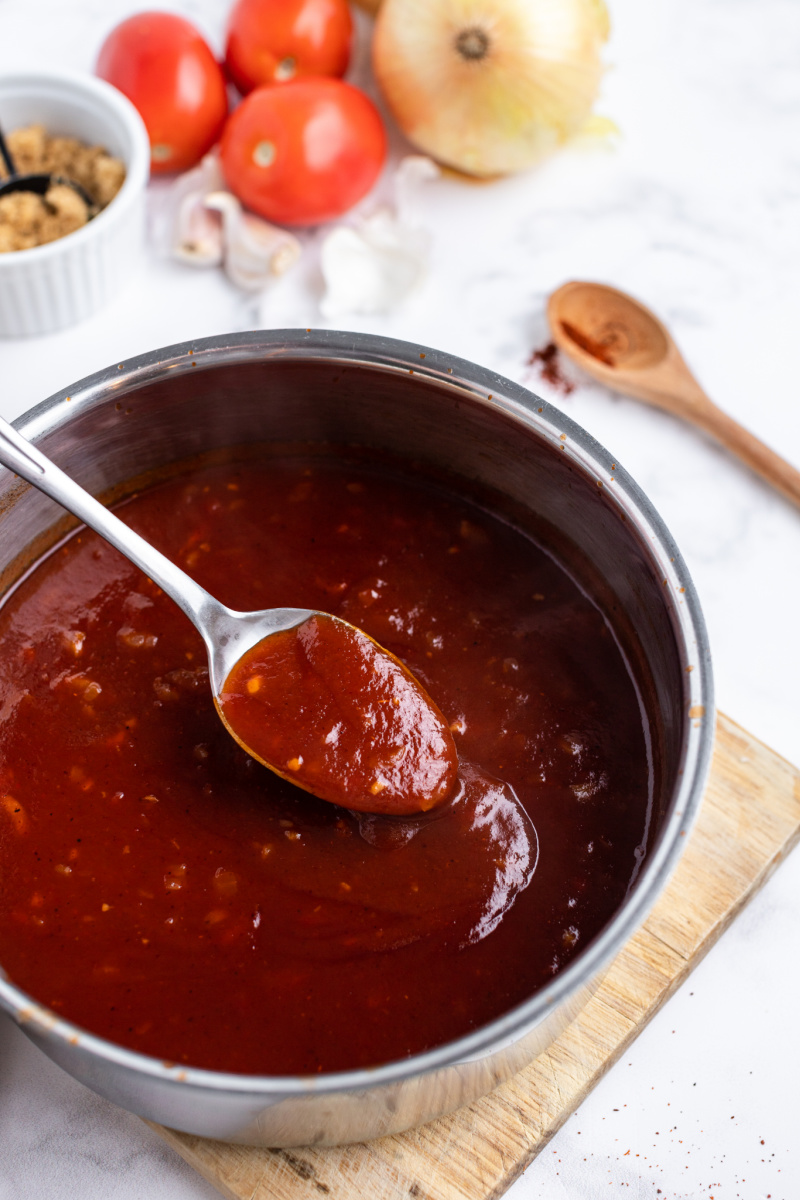 The Sweet and Smoky Barbecue Sauce will thicken slightly and be ready for use! Try it on steaks, chicken, pulled pork and burgers. You can even use it to make BBQ Chicken Pasta Salad!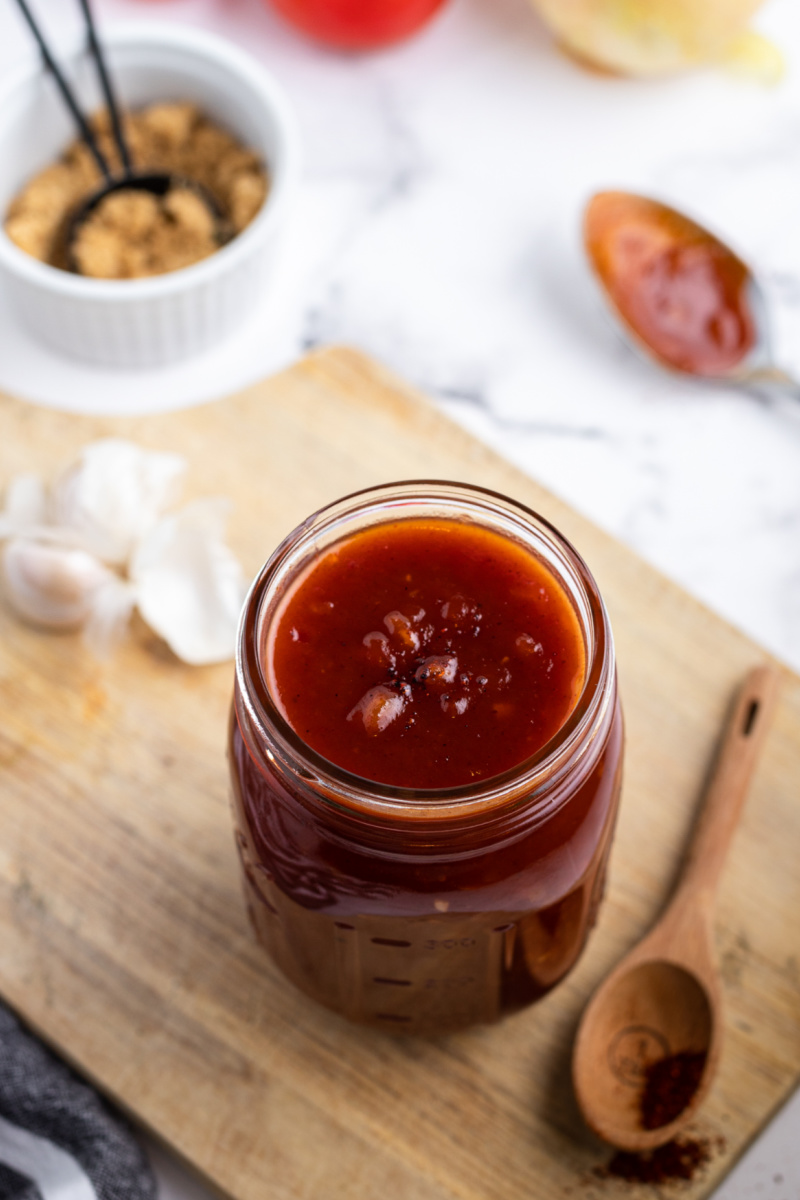 This barbecue sauce will last in your refrigerator for about 2 weeks. Store it in a jar or any kind of sealed container. Use it up as the desire for Sweet and Smoky Barbecue Sauce strikes!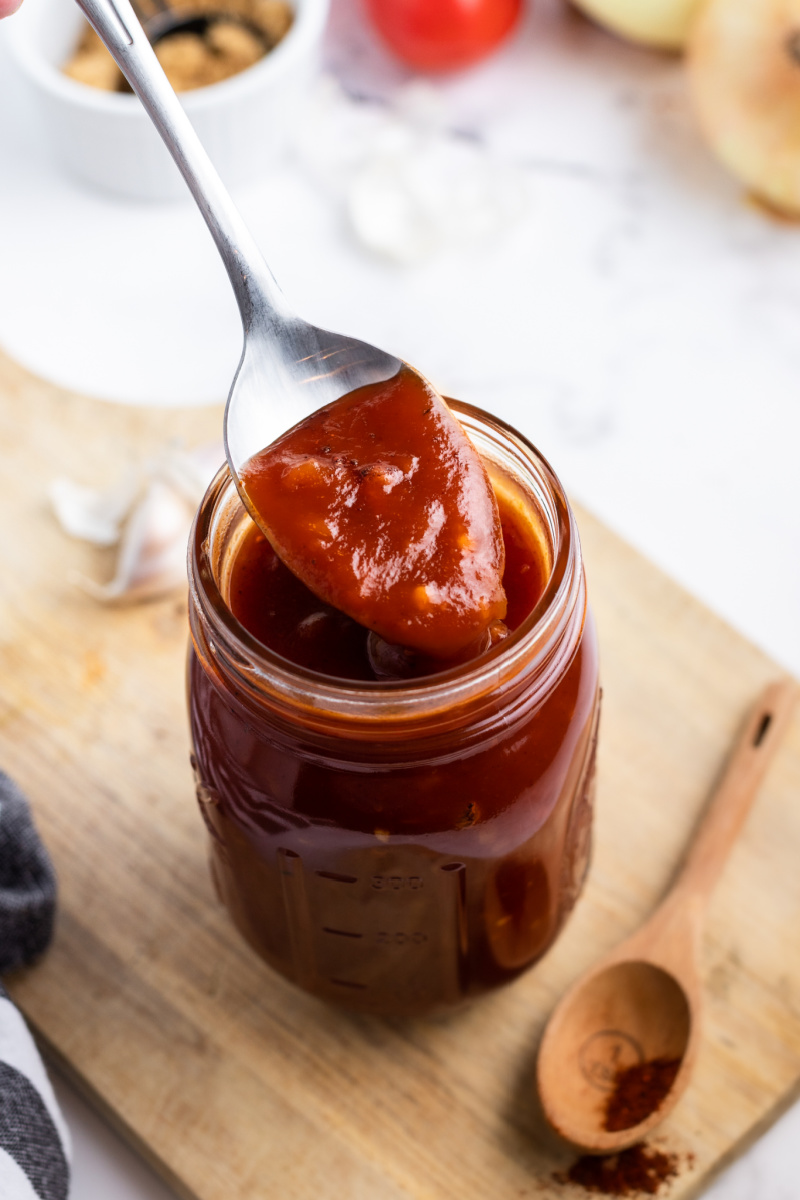 This recipe comes from The Black Dog Summer on the Vineyard Cookbook. I've had this cookbook for a number of years, and I reach for it every now and then. The Sweet and Smoky Barbecue Sauce is featured in the book as part of a recipe making Cowboy Ribeye Steak. It's definitely good with the steak! But it's also a great option for serving with grilled chicken too.
Fun Barbecue Facts:
The top 3 countries for best barbecue in the world are USA, Argentina and Brazil.
The top 3 states for the best barbecue are Tennessee, Texas and Missouri.
Texas has 2,238 restaurants devoted to BBQ.
There are 4 main regional styles of barbecue in the United States: Carolina, Kansas City, Memphis and Texas.
Kansas City is the barbecue capital of the world.
The most common sides to serve at a barbecue are corn, potatoes and vegetables.
The first BBQ sauce dates back hundreds of years, and it started as a simple vinegar and pepper-based sauce.
McDonald's was originally a barbecue drive-in, called "McDonald's Bar-B-Que."
Kansas City Barbecue in San Diego was featured in the movie Top Gun when Goose and Maverick sing "Great Balls Of Fire" and Meg Ryan yells, "Goose you big stud!"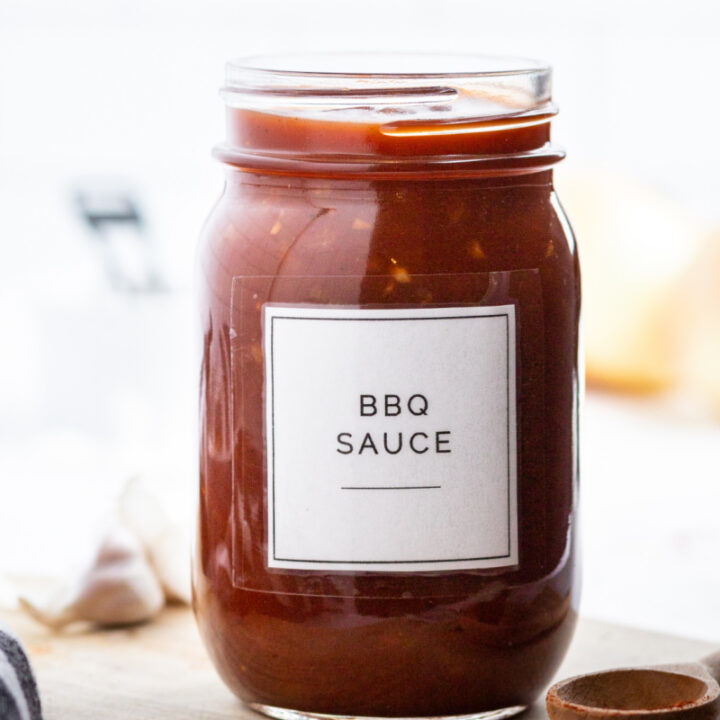 Sweet and Smoky Barbecue Sauce
Great BBQ sauce that is perfect for adding to steak or chicken!
Ingredients
2 teaspoons canola oil
1 small sweet onion, minced
2 cloves garlic, chopped finely
1 cup ketchup
1/4 cup white vinegar
3 tablespoons brown sugar
1 tablespoon Worcestershire sauce
2 teaspoons chipotle powder
Instructions
Place a small saucepan over medium heat. Add the oil.
Place the onion and garlic in the hot oil and cook until they sizzle.
Now add the remaining ingredients to the pan and reduce to a simmer. Cook for about 5 minutes. Keep warm for serving.
Nutrition Information:
Yield:

6
Serving Size:

1/2 cup
Amount Per Serving:
Calories:

101
Total Fat:

2g
Saturated Fat:

0g
Trans Fat:

0g
Unsaturated Fat:

2g
Cholesterol:

0mg
Sodium:

423mg
Carbohydrates:

22g
Fiber:

1g
Sugar:

17g
Protein:

1g
Nutritional information is figured using a nutrition calculator. It is most likely not 100% accurate.