Italian Sausage Lasagna Roll Ups are a different way to make lasagna. Ricotta cheese is stuffed inside rolled-up, long lasagna noodles and baked with sauce and cheese.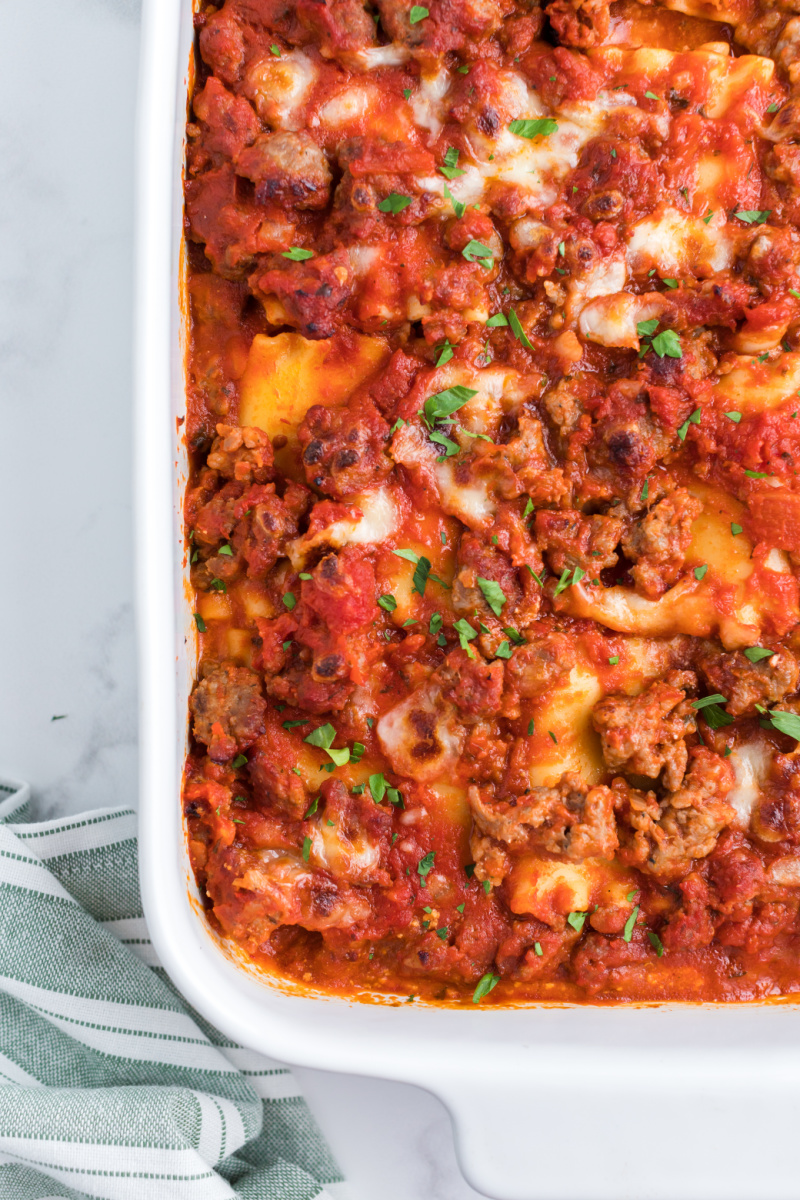 July 29th is National Lasagna Day. Celebrate this day by making your favorite traditional lasagna recipe, or try making these Italian Sausage Lasagna Roll Ups. Alternately, you can visit your favorite Italian restaurant and order their special lasagna. Share your lasagna on social media by using the hashtag #NationalLasagnaDay, #LasagnaDay and #RecipesForHolidays. Be sure to check out my July Food Holidays page so you can follow along with all of the food holidays in the month of July.
The History of Lasagna:
Lasagna, or "Lasagne" is derived from the Greek word 'Laganon' which is the first known form of pasta. Because of that, many people believe that the first forms of lasagna must have been made by ancient Greeks. We do know that lasagna has origins in Naples Italy during the Middle Ages.
In the 14th century, an English cookbook published a recipe with layers of pasta (and no tomatoes).
In the 1880's, an Italian cookbook featured a lasagna recipe more like we know it today– with tomato sauce.
Southern Italian immigrants brought lasagna recipes to America before the turn of the century.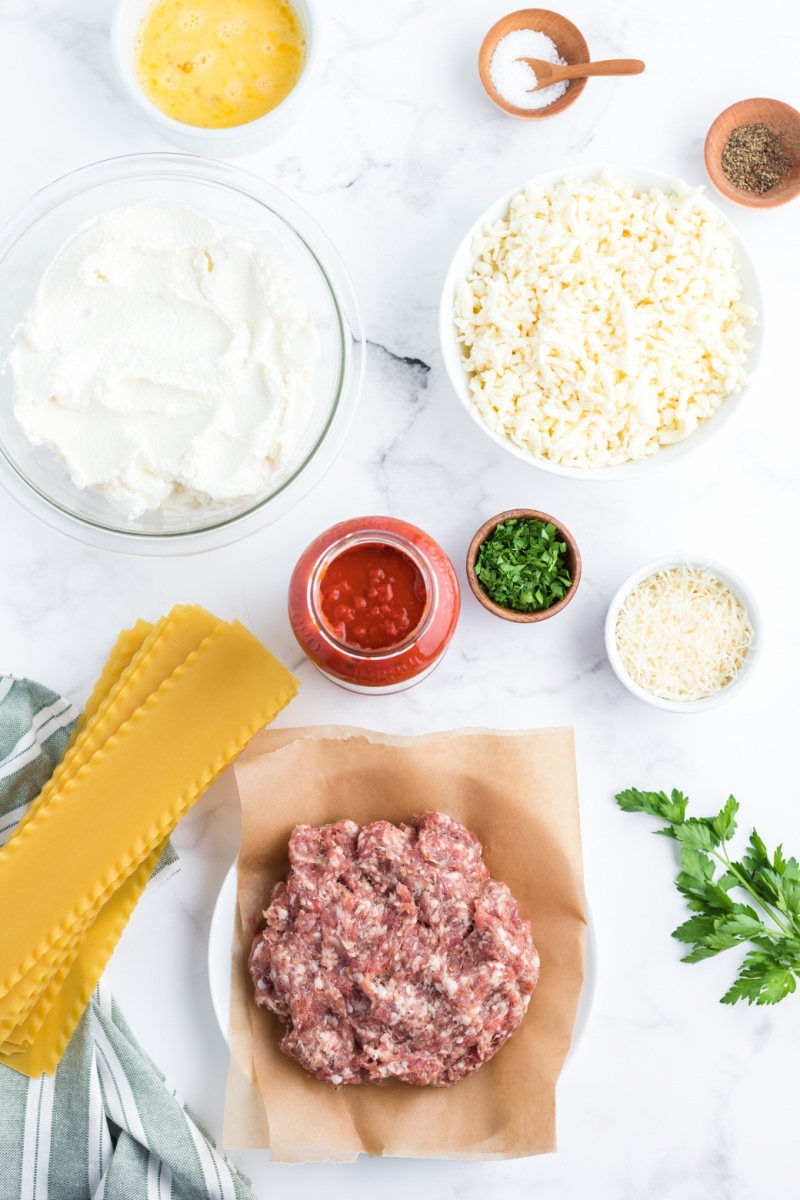 Ingredients needed:
sweet Italian sausage
marinara sauce
lasagna noodles
ricotta cheese
Parmesan cheese
eggs
fresh parsley
salt and pepper
mozzarella cheese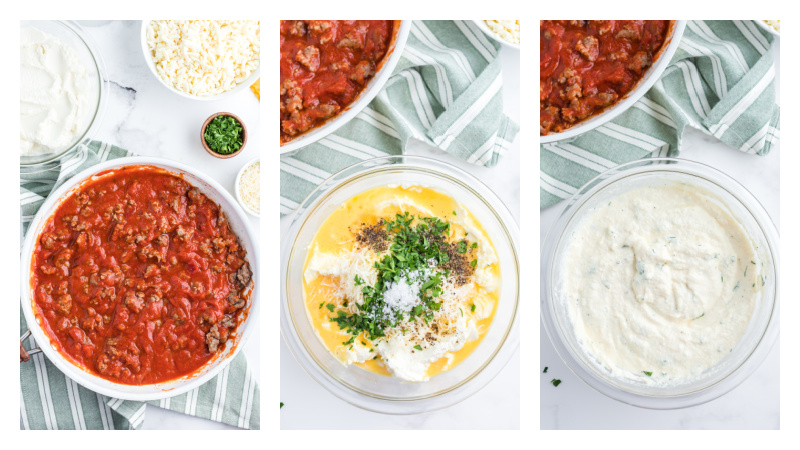 How to make Italian Sausage Lasagna Roll Ups:
Cook the lasagna noodles (according to package instructions).
Make the meat sauce. This recipe is really simple because it calls for cooking the Italian sausage and combining it with jarred marinara sauce.
Make the cheese mixture: It's a mixture of ricotta cheese, Parmesan cheese, eggs, fresh parsley, salt and pepper.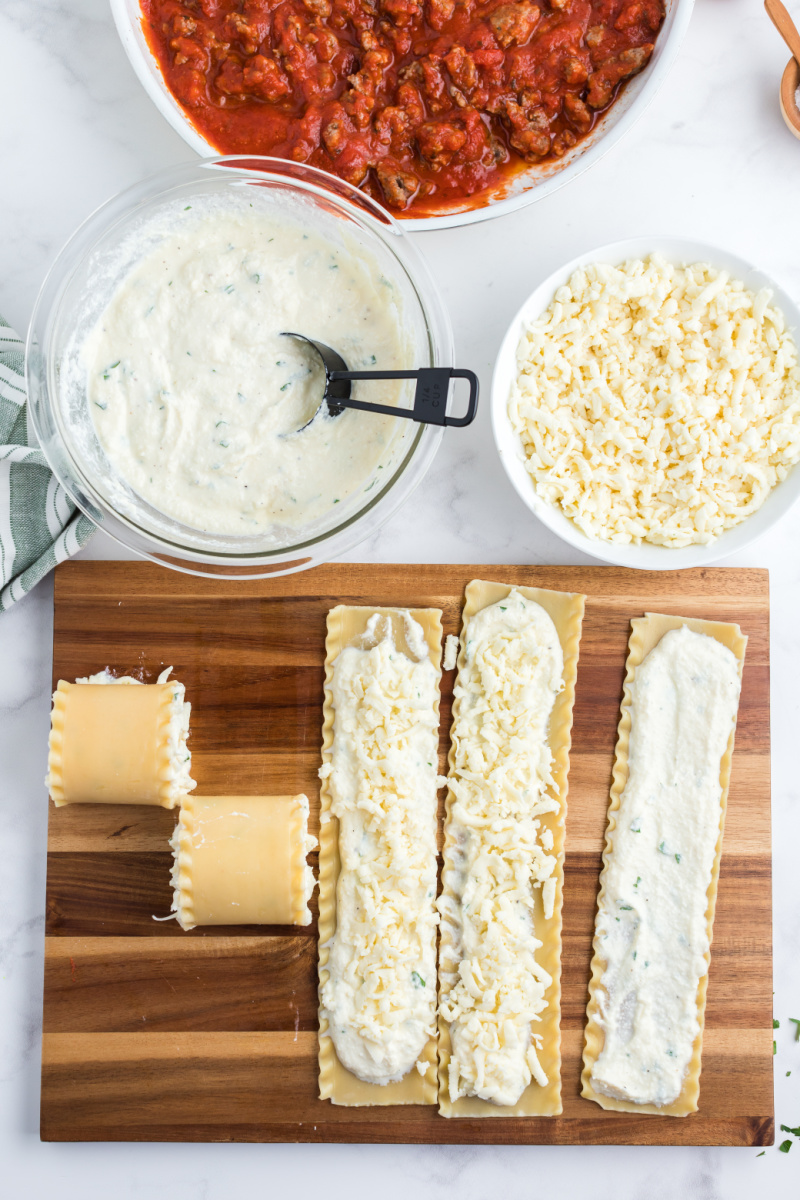 Lay out the cooked lasagna noodles on a flat surface. Spread the ricotta mixture on top of each noodle. Sprinkle with a little mozzarella cheese. Roll them up.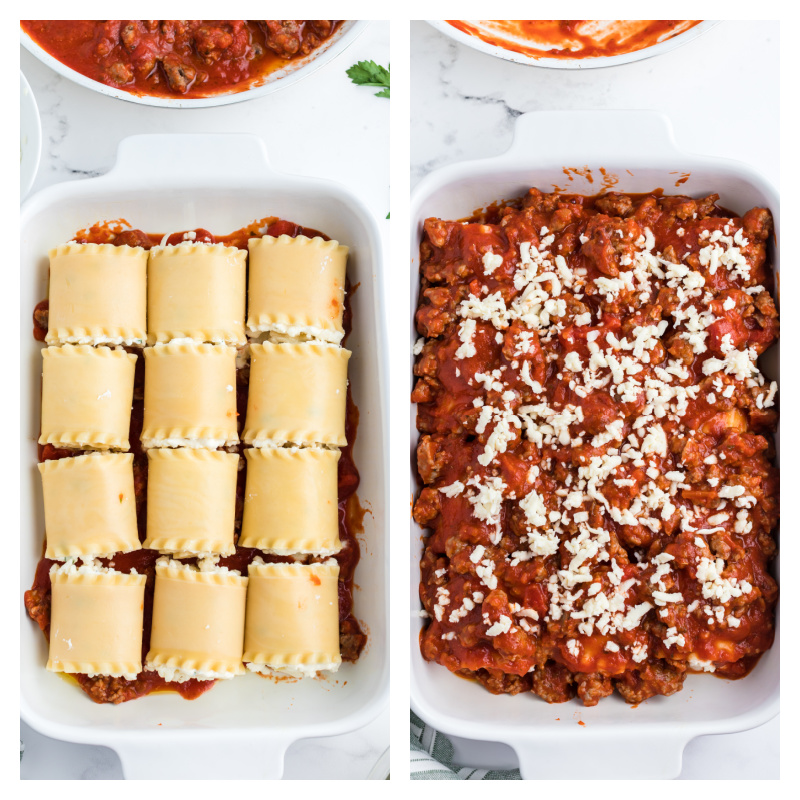 Lay the roll ups in a sauce-lined casserole dish. Cover with sauce and sprinkling of mozzarella cheese. Bake!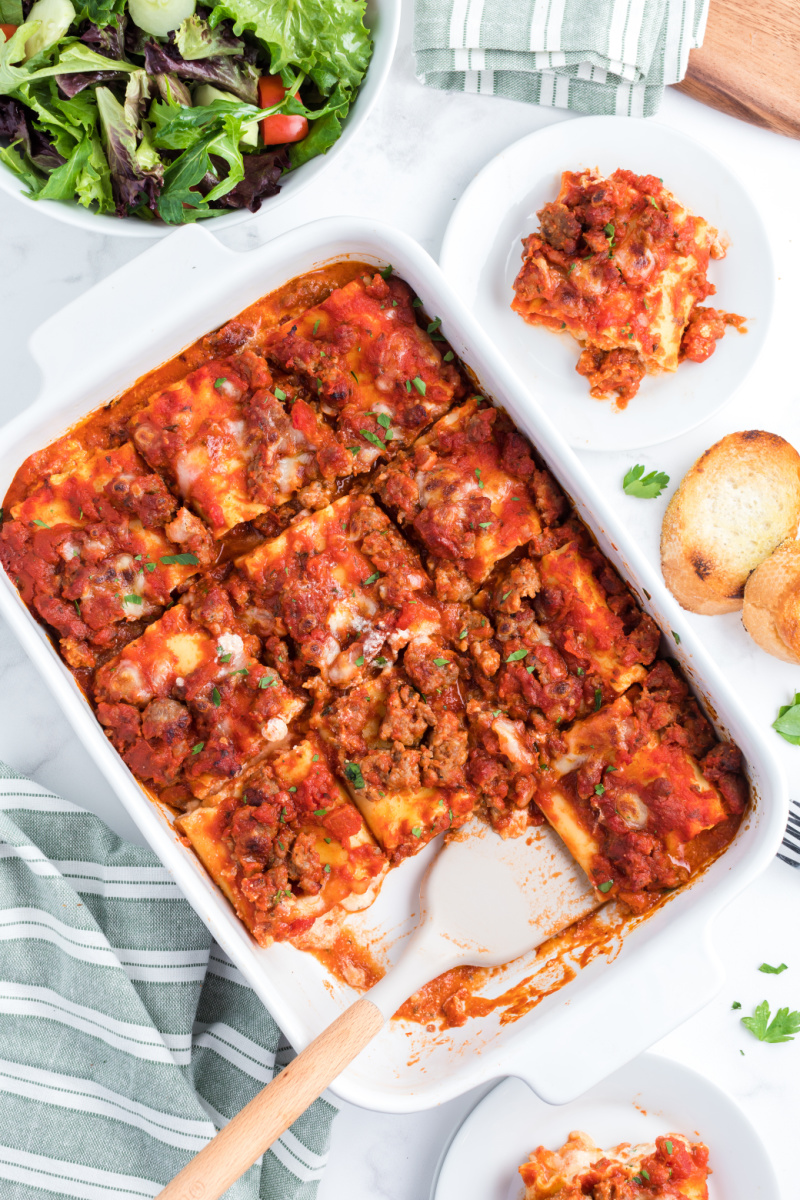 The lovely thing about making these Italian sausage roll ups vs. making a traditional lasagna is that these are so easy to serve. The recipe makes exactly 12 lasagna roll ups. Use your spatula to dish out individual servings, and it's not nearly as messy as a regular layered lasagna.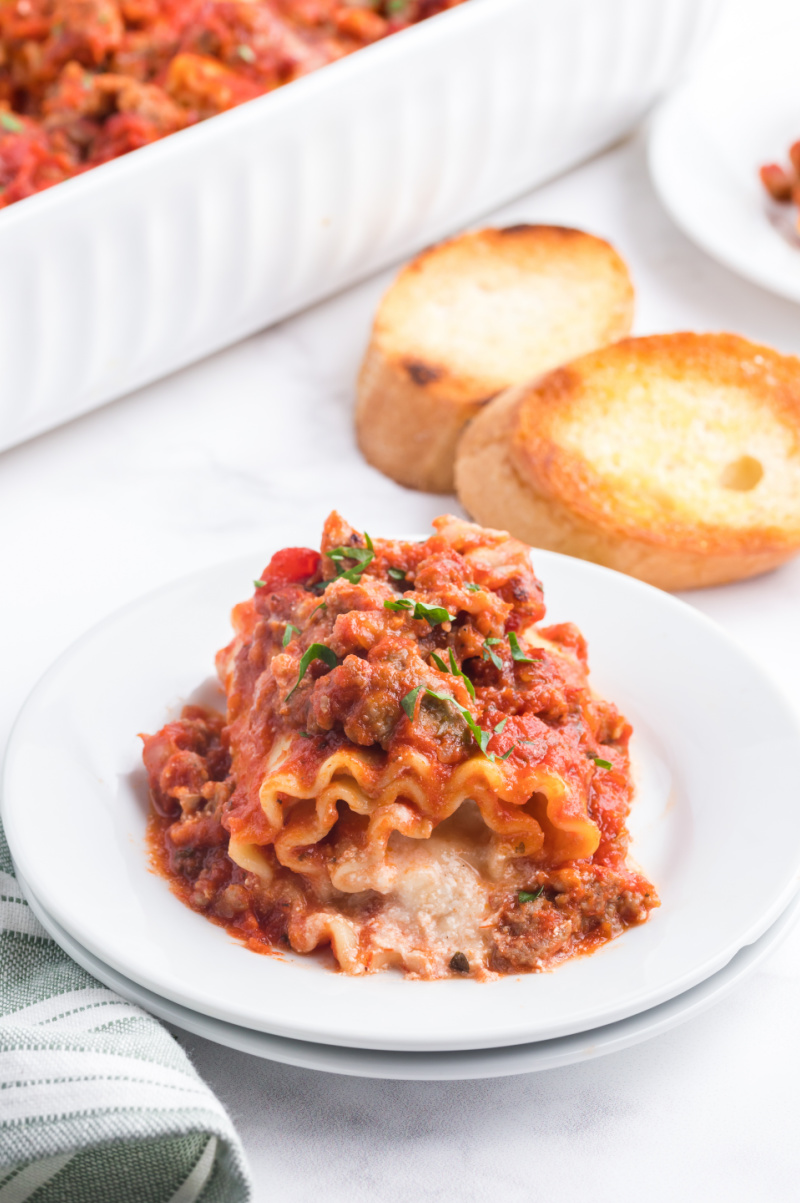 Serve with garlic bread and your favorite green salad. Enjoy!
Fun Facts about Lasagna:
The traditional lasagna of Naples is, "Lasagna di Carnevale." It's made with Italian sausage, fried meatballs, hard-boiled eggs, ricotta or mozzarella cheese and Neapolitan ragu.
All regions of Italy make lasagna in different ways.
In Italy, Easter and Christmas dinners wouldn't be complete without lasagna served as the 1st or pasta course.
Most lasagnas are made with 3 to 4 layers.
Lasagna is comic strip character Garfield's favorite food.
Weird Al Yankovic's song "Lasagna" is a parody of the song: La Bamba.
Some say you can make lasagna in the dishwasher! Cover your assembled lasagna tightly with foil, and use the heated dry and sanitize cycle to cook the lasagna.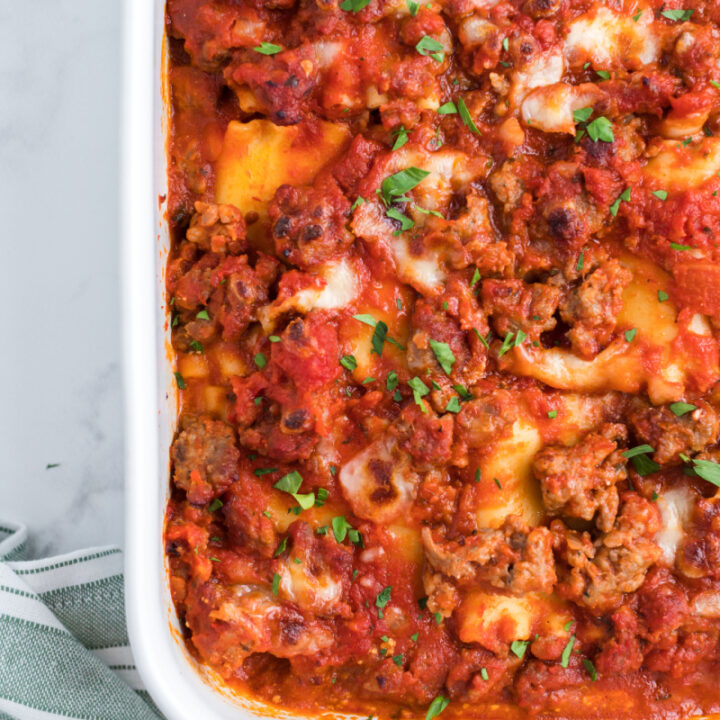 Italian Sausage Lasagna Roll Ups
Total Time:
1 hour
5 minutes
A delicious and easy pasta recipe!
Ingredients
SAUCE
16 ounces sweet Italian sausage
32 ounces jarred Classico Tomato-Basil Sauce
NOODLES AND FILLING:
12 lasagna noodles
3 cups part-skim ricotta cheese
½ cup grated Parmesan cheese
2 large eggs, beaten
2 tablespoons chopped fresh Italian parsley
¾ teaspoon salt
½ teaspoon freshly ground black pepper
16 ounces grated mozzarella cheese, divided
Instructions
PREPARE THE MEAT SAUCE:
In a large skillet, brown the sausage over medium heat. Drain any accumulated fat and discard. Add the jarred sauce, and stir to combine.
PREPARE THE ROLL UPS:
Preheat the oven to 375 degrees F. Spray a 9x13-inch dish with nonstick spray.
Cook the lasagna noodles according to the package instructions until tender. Drain and rinse. Lay the cooked noodles out on a cutting board.
In a medium bowl, combine the ricotta cheese, Parmesan cheese, eggs, parsley, salt and pepper.
Add ¾ cup of the meat sauce to the bottom of the prepared pan.
Spread onto each noodle a little more than ¼ cup of the ricotta mixture. Sprinkle a thin layer of the mozzarella cheese on next. Roll up each noodle and place seam-side down in the pan- lay them out in rows. Spread the rest of the sauce evenly over the noodles in the pan). Top with the remaining mozzarella cheese.
Place the pan on the lower rack of your oven and bake for 25 to 30 minutes. Let sit for 5 to 10 minutes prior to serving.
Nutrition Information:
Yield:

12
Serving Size:

1 roll up
Amount Per Serving:
Calories:

323
Total Fat:

16g
Saturated Fat:

8g
Trans Fat:

0g
Unsaturated Fat:

6g
Cholesterol:

82mg
Sodium:

1093mg
Carbohydrates:

21g
Fiber:

2g
Sugar:

8g
Protein:

23g
Nutritional information is estimated using a nutrition calculator. It is not likely to be 100% accurate.