Check out the 25 Best Recipes for Chicken Wings to choose one to make at your next sport's party, happy hour or gathering of friends!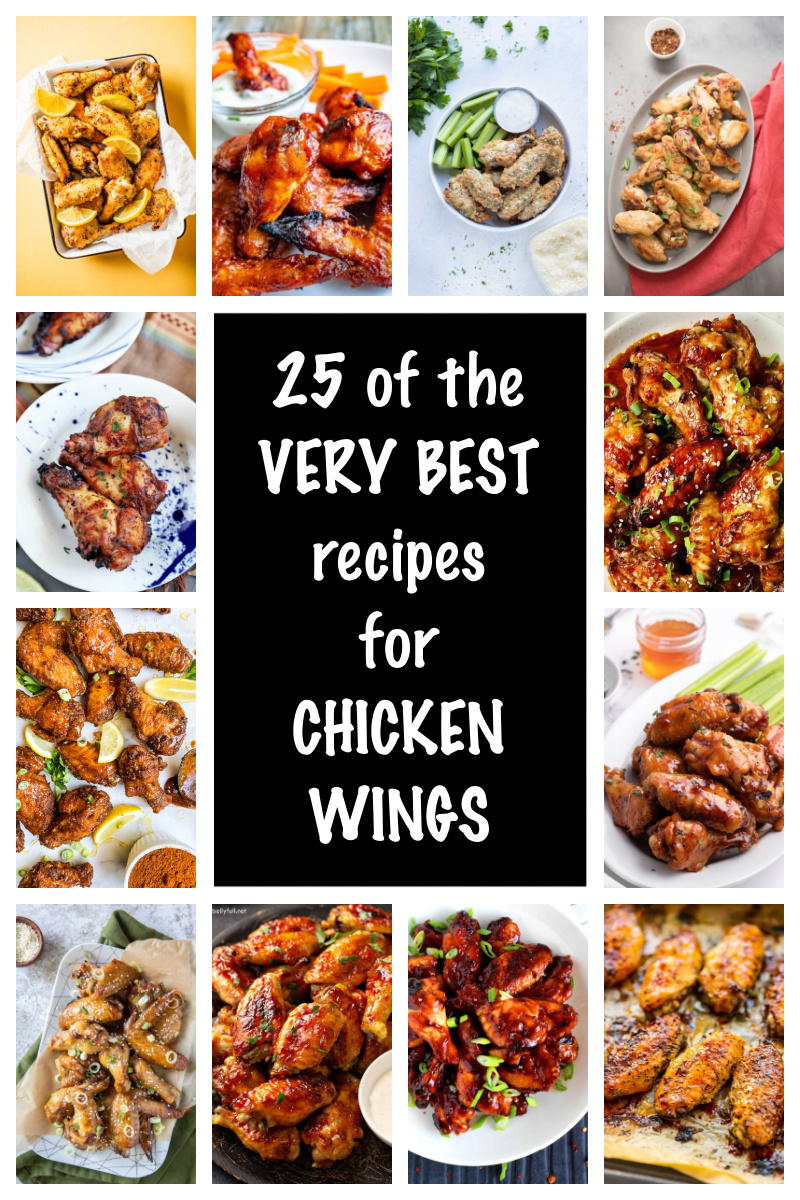 Chicken wings are an essential for Super Bowl Sunday, along with potato skins and pigs in a blanket. So I've gathered the best of the chicken wing recipes here for you! We've got baked chicken wings, deep fried chicken wings, slow cooker chicken wings and air fried chicken wings. There's a little something for everyone. Browse the collection of the best recipes for chicken wings to choose your favorites to make for Game Day (or any day)!
Share your chicken wing creation on social media by using the hashtags #SuperBowlChickenWings, #ChickenWings and #RecipesForHolidays.
Be sure to check out my February Food Holidays page so you never miss a food holiday in the month of February!
The History of Chicken Wings:
Deep fried chicken has long been a staple of Southern cooking. By the 1950's and 60's, wings started appearing as a stand-alone dish at black-owned restaurants in the North.
Teresa Bellissimo (founder of Buffalo, New York's Anchor Bar) claimed that she was the originator of chicken wings. One story is that in 1964, she got a wrong shipment of chicken wings. She didn't want them to go to waste, so she cut them up, fried them and served them with sauce, blue cheese and celery. Another story is that her son and his friends wanted a late night snack and that she whipped up the fried wings for them. Anchor Bar is still around, and they still claim to sell the "original Buffalo chicken wing."
John Young is another person who claims to be the originator of the chicken wing. He started serving chicken wings at his restaurant, Young's Wings' n Things" in the mid 1960's (before Anchor Bar).
How did the popularity of chicken wings soar? Restaurants and bars realized that they could charge low prices for chicken wings because they were so cheap to buy. And because the sauces were salty or spicy, that would help beer sales too. Sports bars with multiple TV's became popular. And since football is the most popular sporting event to watch at a bar, the pairing of chicken wings and football began.
Large franchises specializing in Buffalo wings have emerged- Buffalo Wild Wings in 1982 and Hooters in 1983. Both are still around today.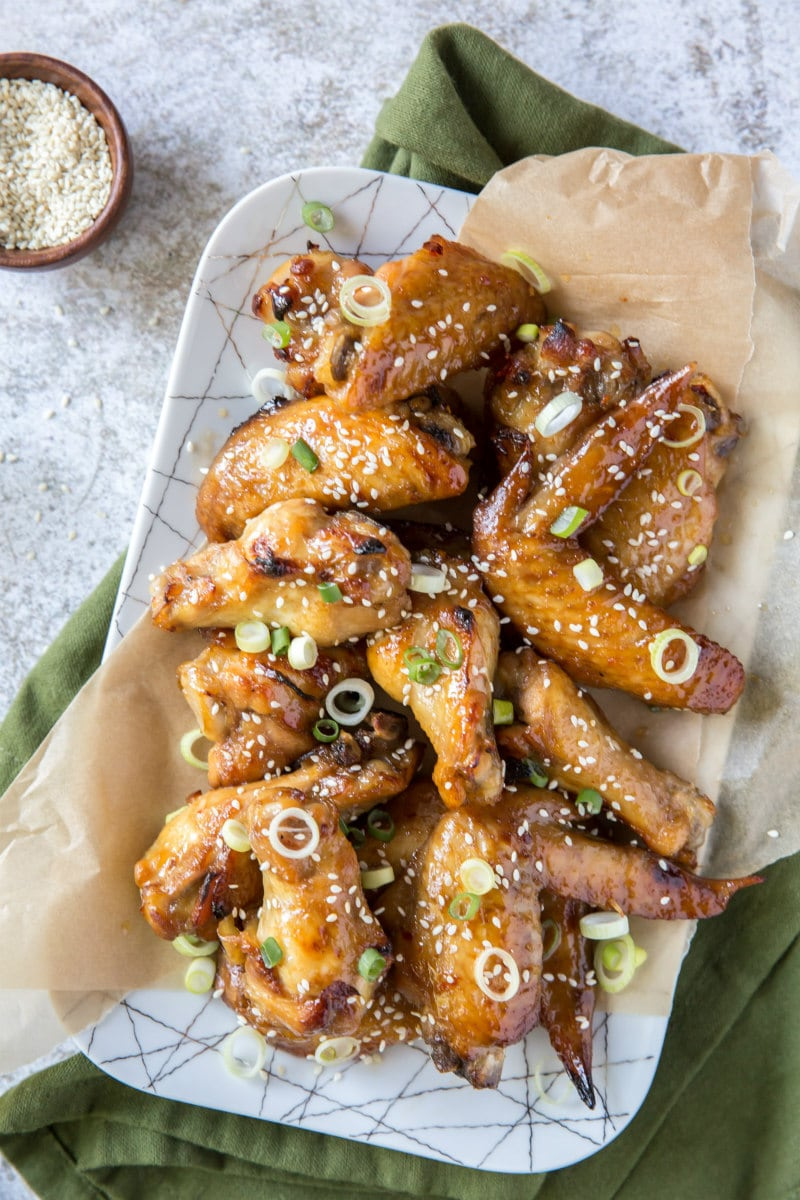 Sweet Chili Glazed Chicken Wings by RecipeGirl: This recipe is so good it can be served up as dinner on top of some freshly steamed rice or as an appetizer eaten all on their own. They have a sweet flavor with just a tiny bit of spice.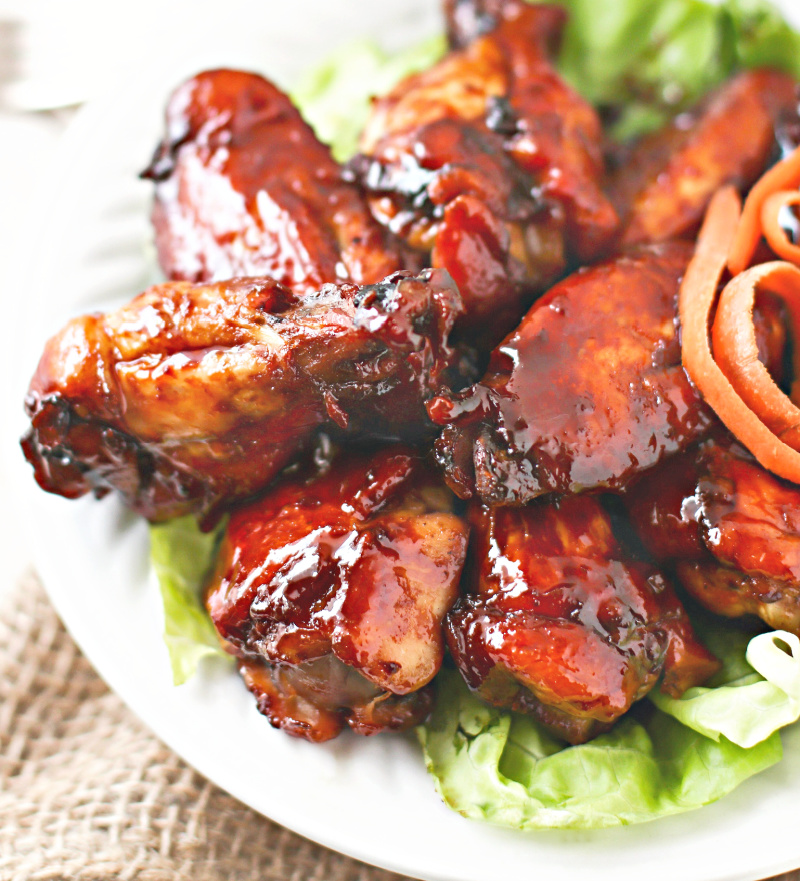 Teriyaki Chicken Wings by Bunny's Warm Oven: These wings are tender and bursting with flavor. Slightly crispy with a sauce that's actually on the wings and not laying beside it in a little puddle, and they're very easy to make.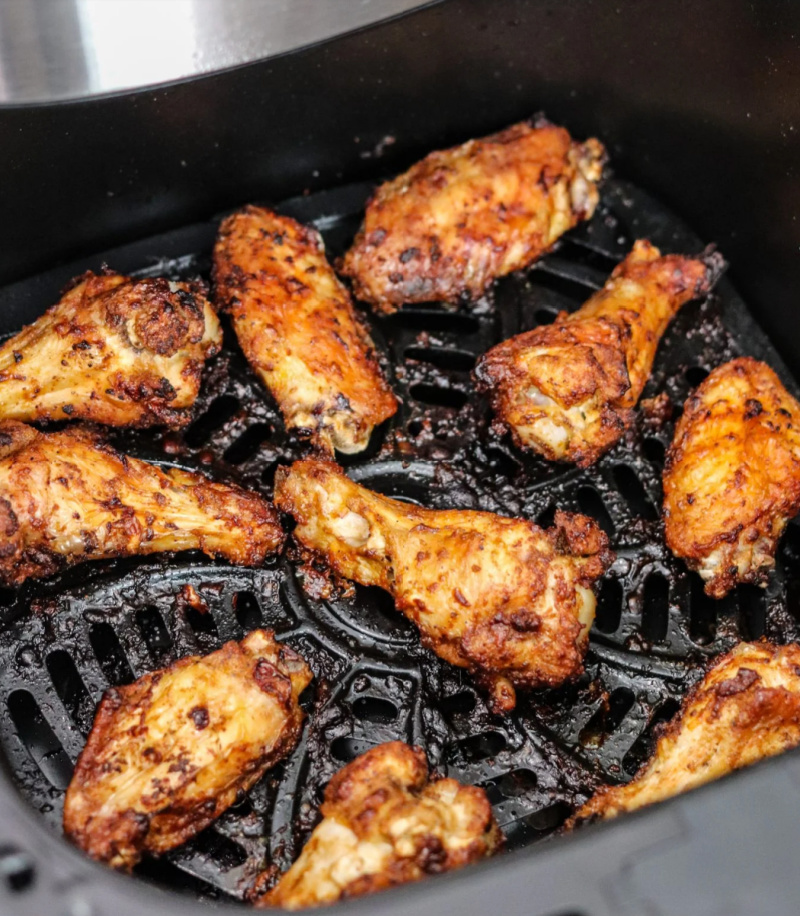 Air Fryer Chicken Wings by Domestic Superhero: These are the best and crispiest wings ever! Done in less than 20 minutes, you'll never make wings another way again!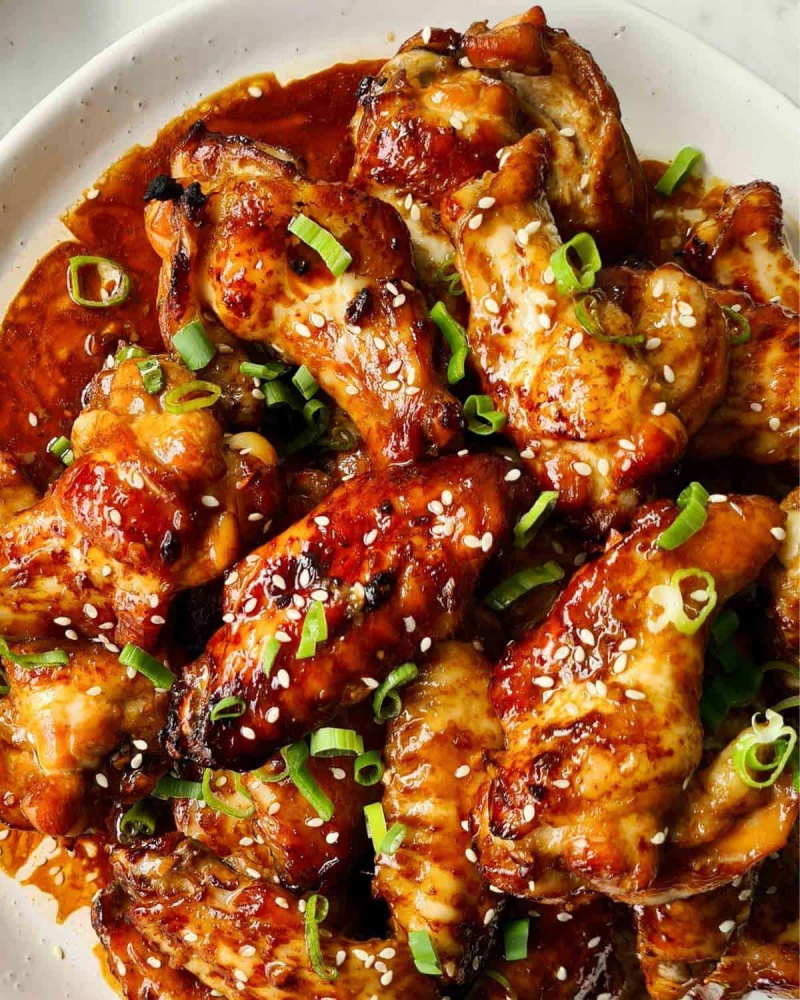 Soy Garlic Chicken Wings by Casually Peckish: These wings are juicy, sticky, garlicky and best of all, using only 5 ingredients with plenty of sauce to go around!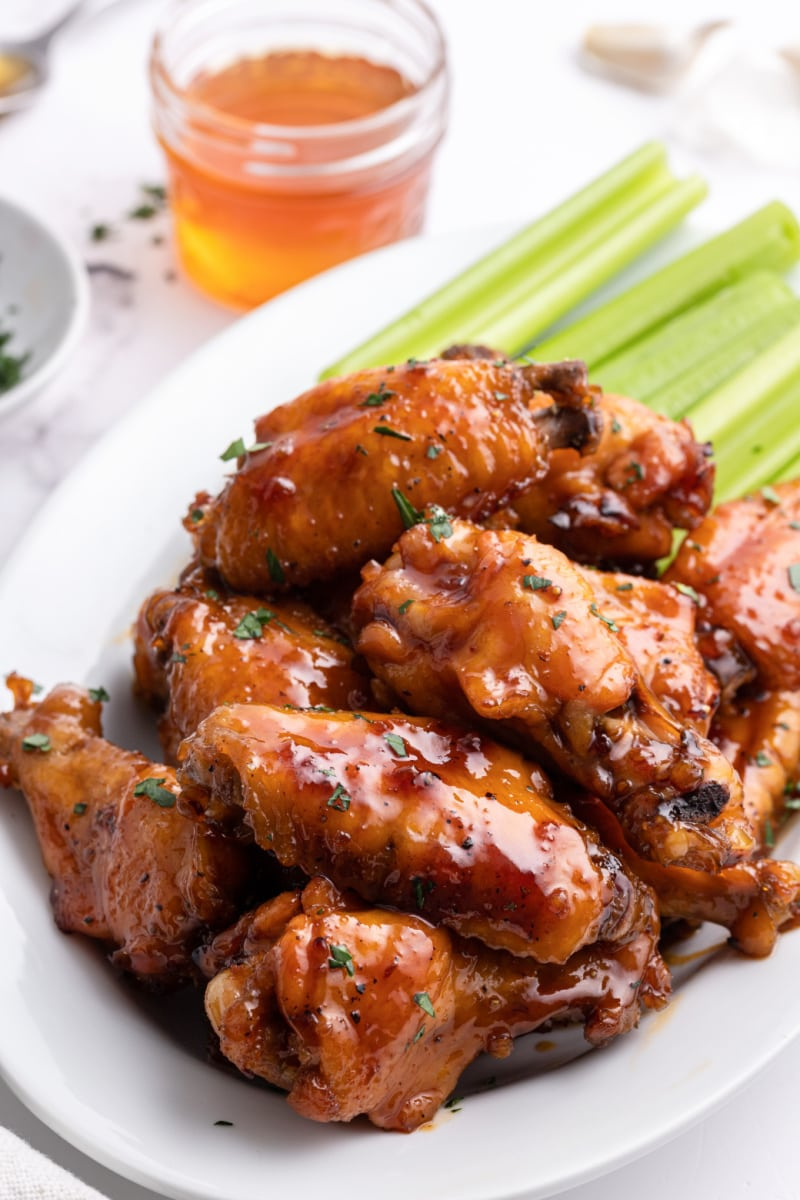 Honey Glazed Chicken Wings are always a big hit. Everyone loves to munch on chicken wings at a party, and these have such a delicious glaze that makes them irresistible!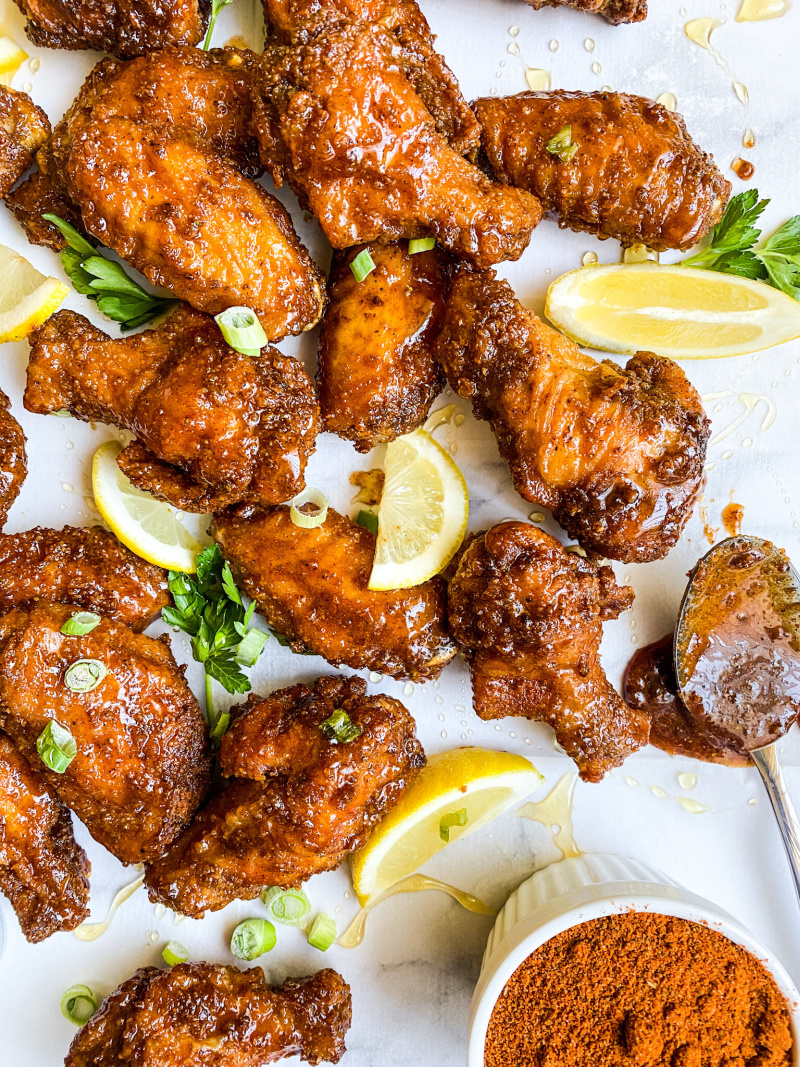 Honey Old Bay Chicken Wings by Be Greedy Eats: These wings are smoky and sweet with just the right amount of spice! I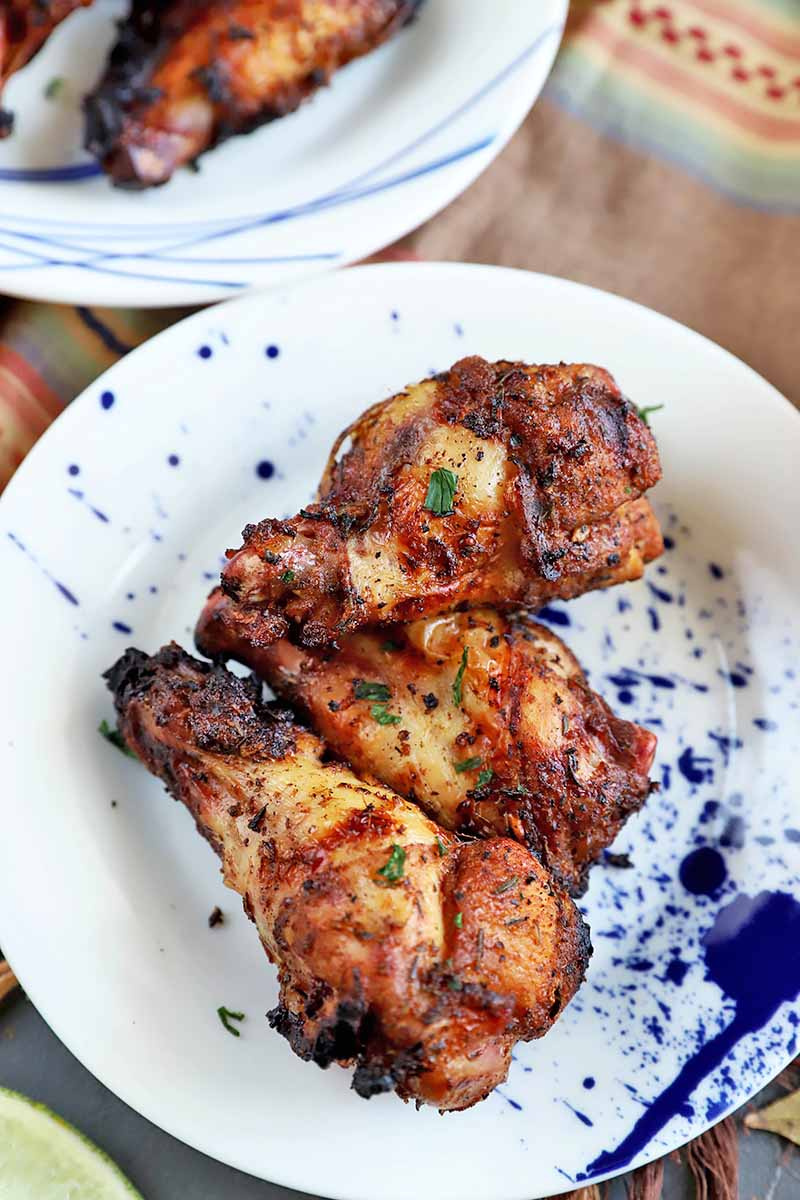 Jamaican Jerk Wings by Foodal: These grilled wings are crispy, bold, and oh-so-memorable. The homemade marinade makes for a fantastic snack or appetizer.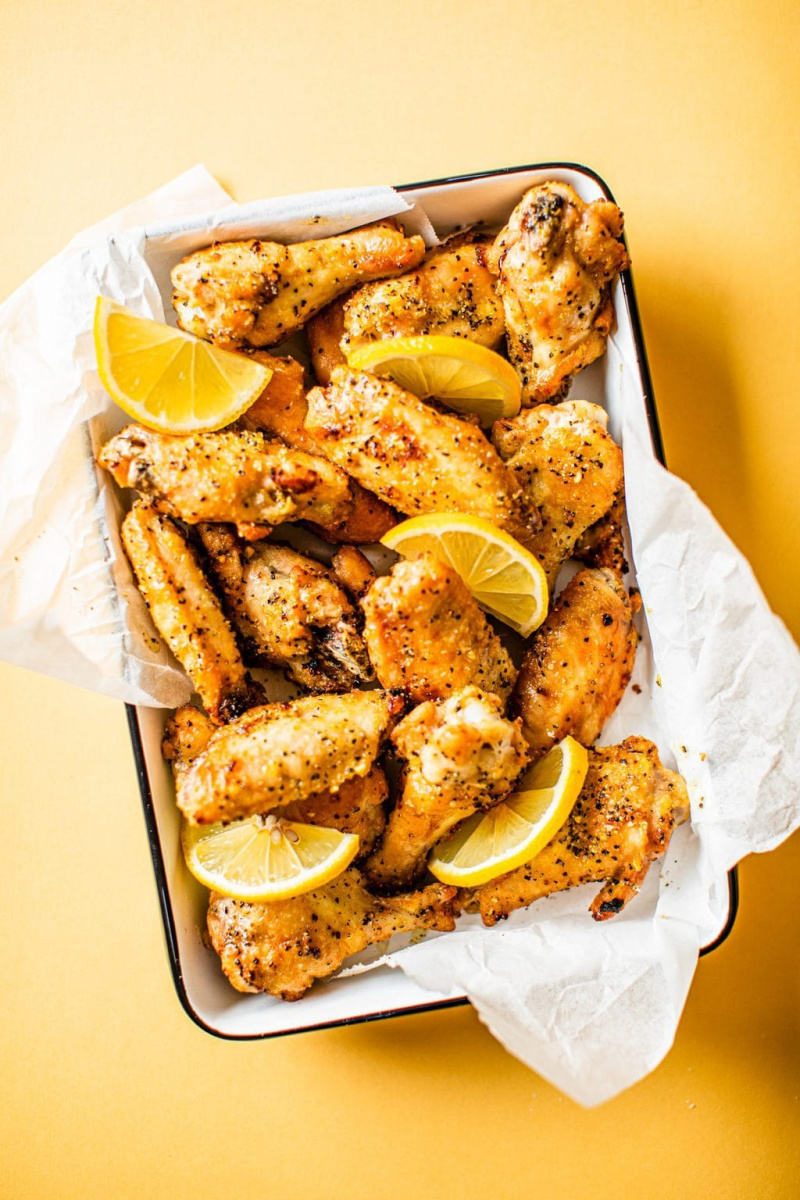 Lemon Pepper Wings by The College Housewife: These Lemon Pepper Wings are incredibly crispy (thanks to one special cooking technique) and they are bursting with pops of fresh citrus and black pepper.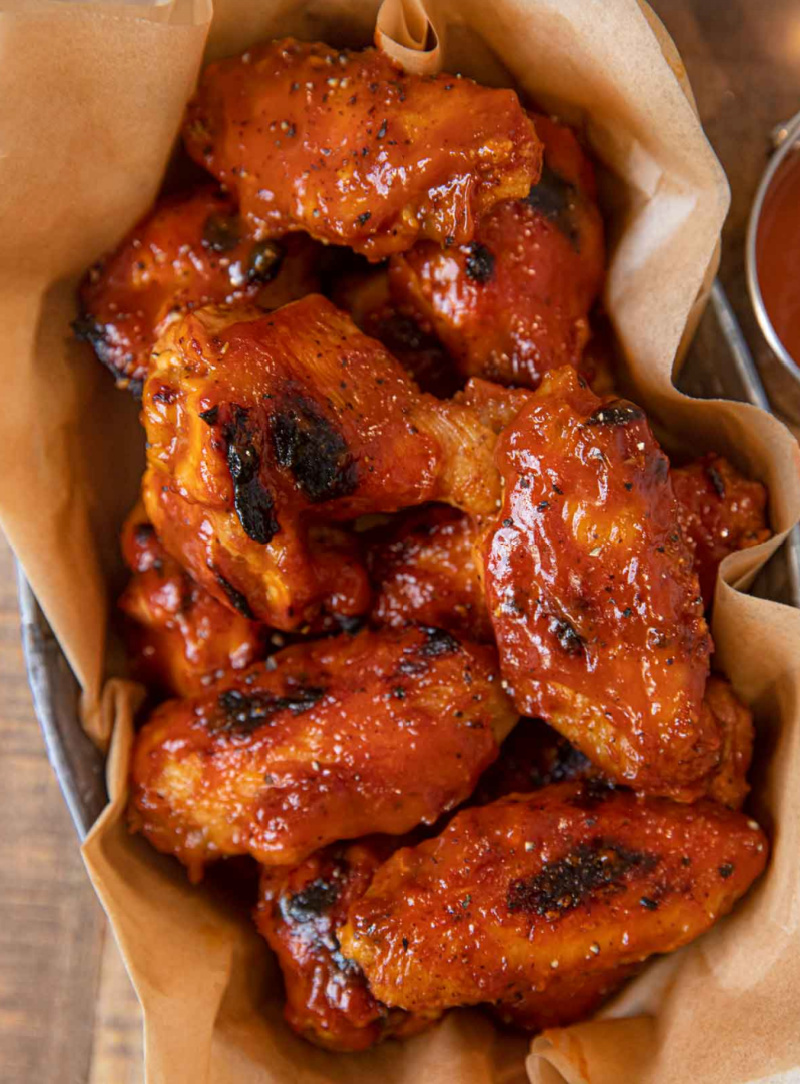 Memphis Barbecue Chicken Wings by Dinner Then Dessert: These crispy baked wings have an easy homemade sweet Memphis barbecue sauce made in minutes.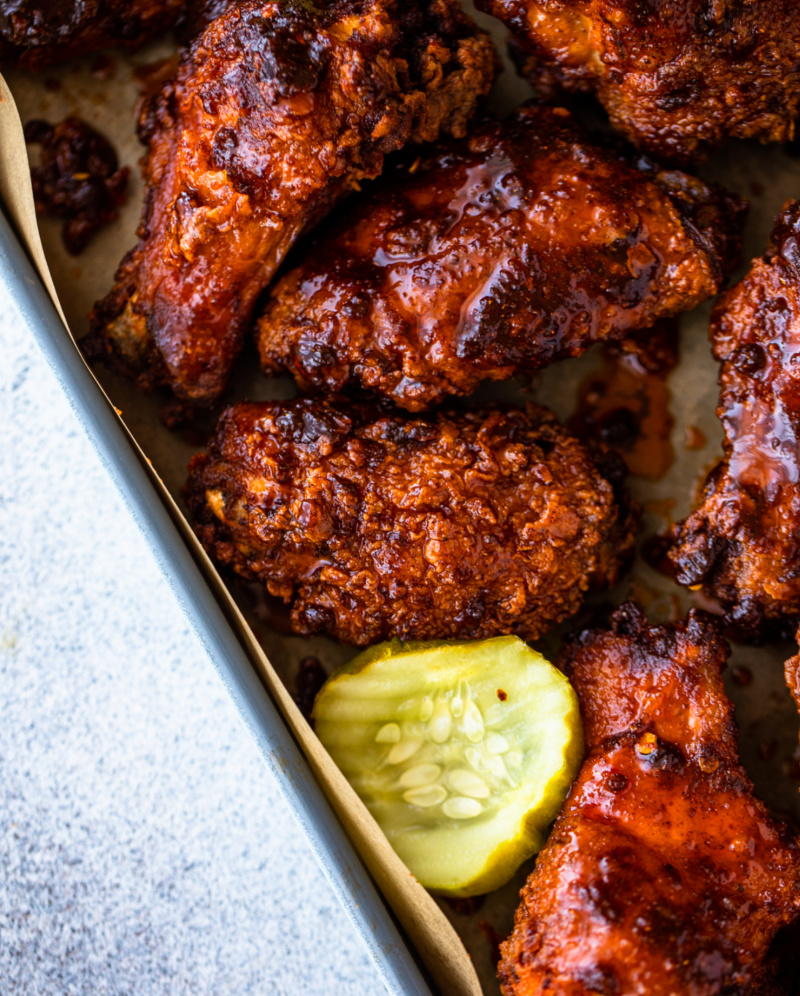 Nashville Hot Chicken Wings by Gimme Delicious: These deep-fried wings are crispy, spicy, sweet, and dripping with homemade Nashville hot sauce. You don't want to miss these!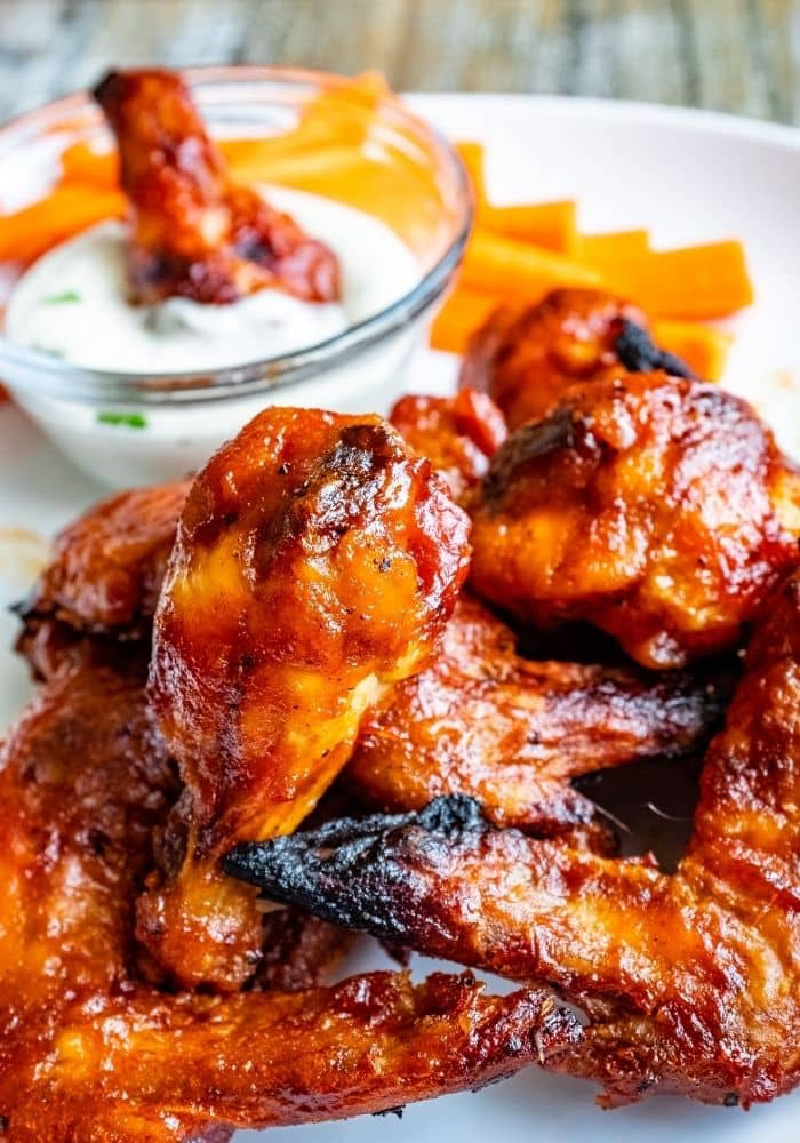 Oven Baked BBQ Chicken Wings by 100K Recipes: These wings are great finger food for any occasion. They make the perfect appetizer and children love them as much as adults.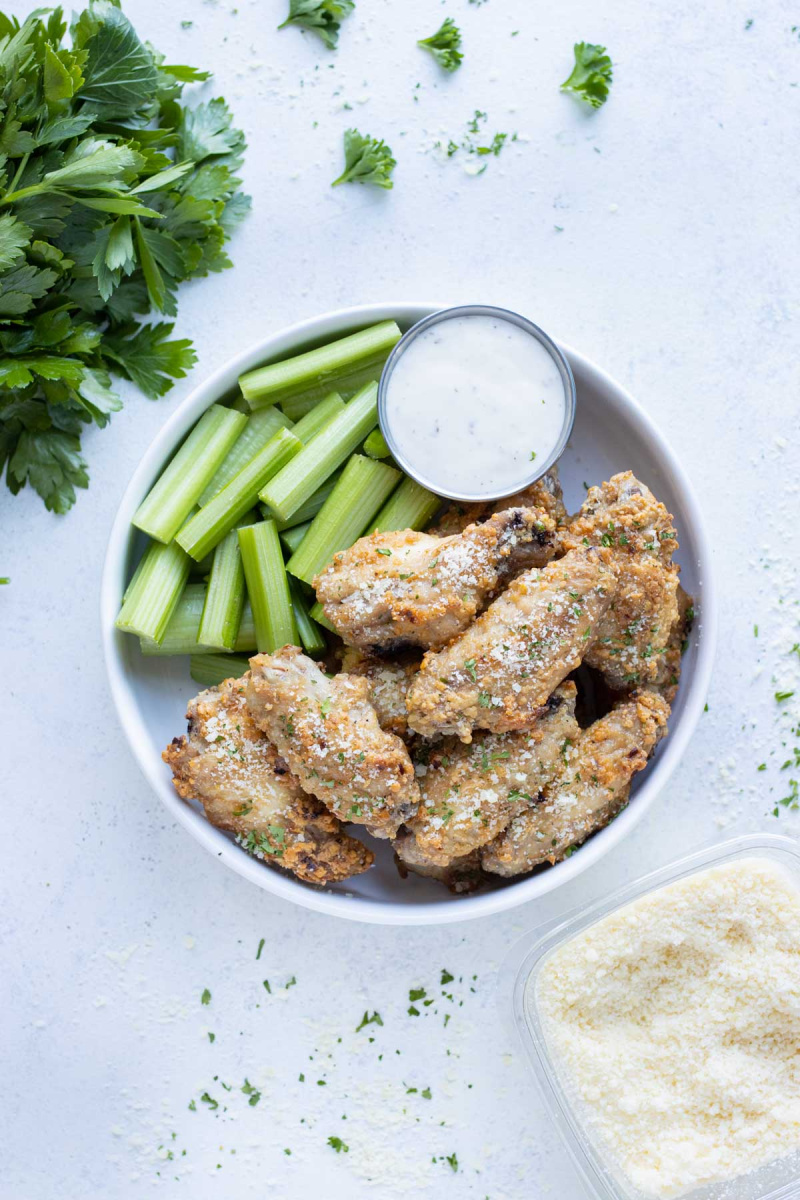 Baked Parmesan Garlic Wings by Evolving Table: Skip the deep frying and bake these chicken wings in the oven for a healthier recipe that still has super crispy skin! Chicken wing portions are tossed in lemon juice, seasonings, cornstarch, and Parmesan cheese then baked on a wire rack until golden and crunchy.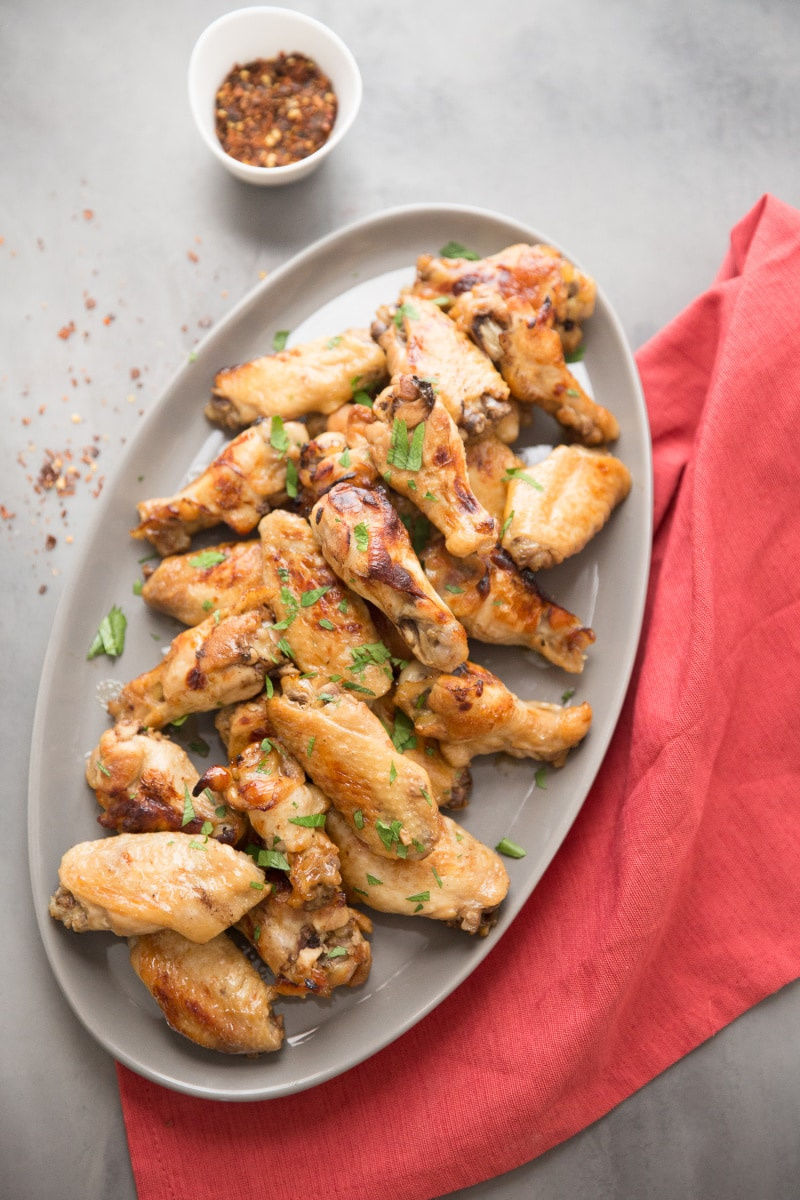 Polynesian Chicken Wings by RecipeGirl: Make these chicken wings for your next gathering with friends. They have a teriyaki flavor to them, and they're delicious!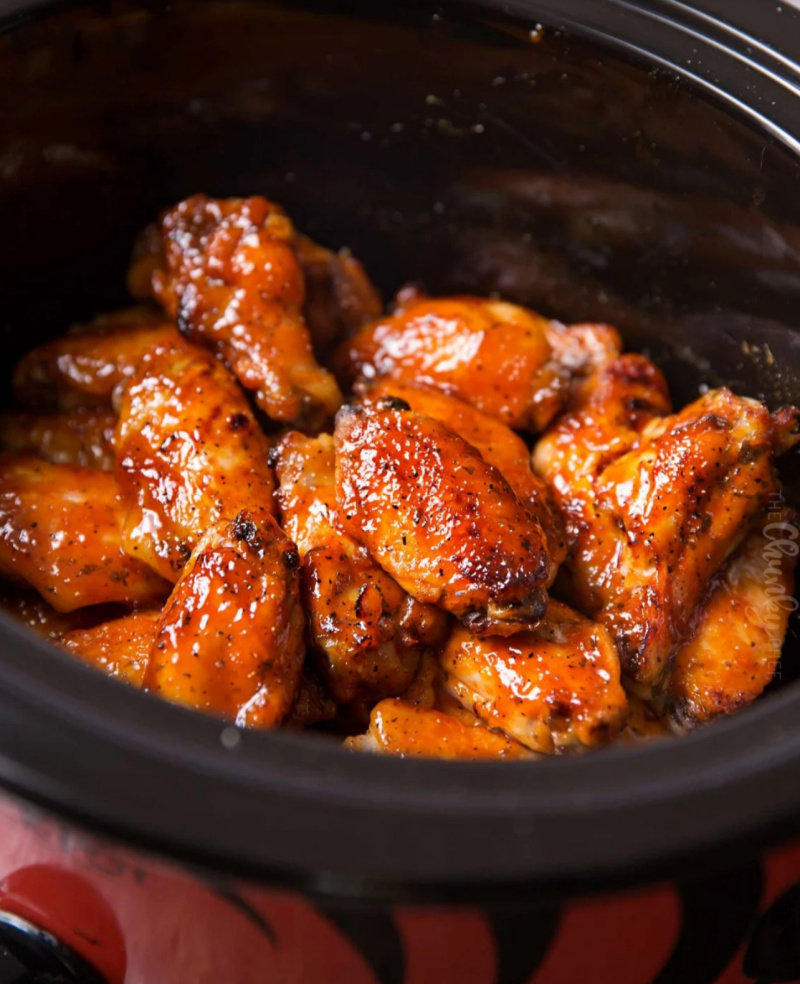 Slow Cooker Honey Buffalo Wings by The Chunky Chef: These slow cooker wings are made stress-free and are loaded with mouthwatering finger-licking flavors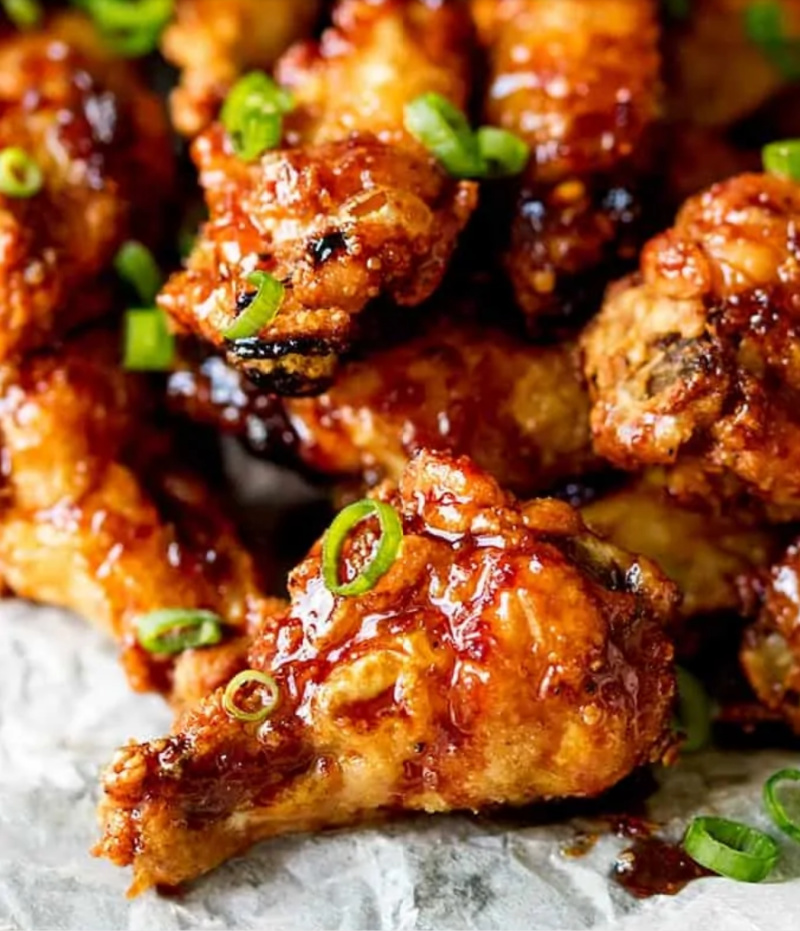 Sticky Crispy Asian Chicken Wings by Kitchen Sanctuary: These wings have the perfect crunch and sticky sweetness. They're the BEST chicken wings!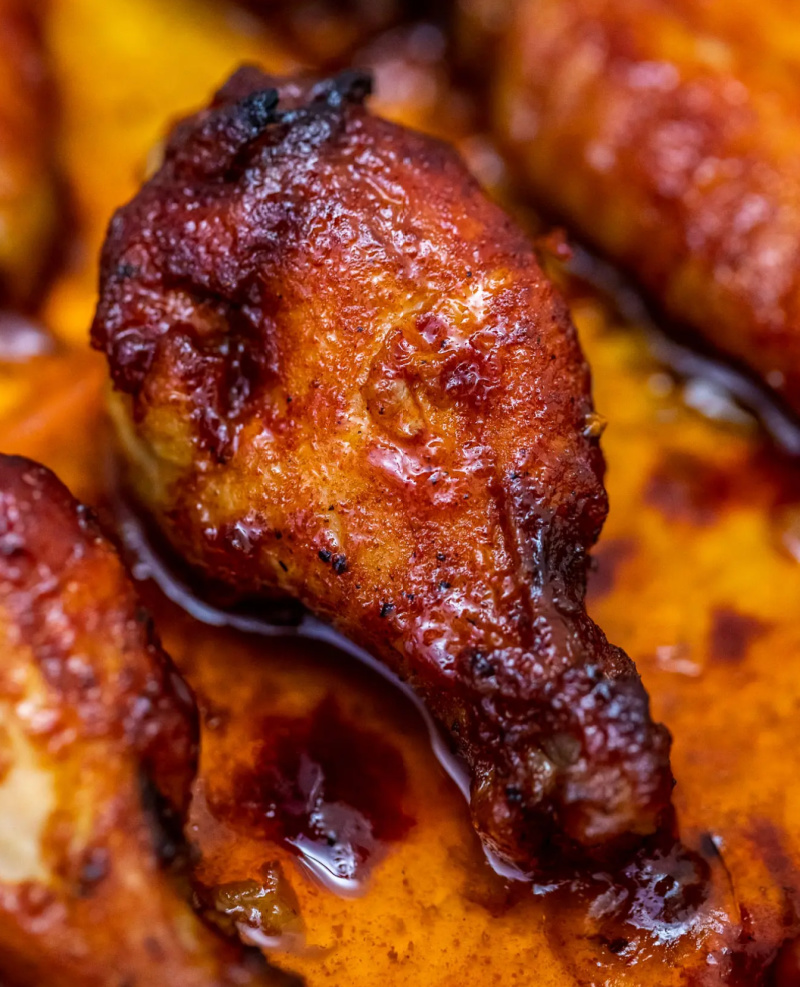 Honey Garlic Chicken Wings by Sweet & Savory Meals: These wings are oven-baked until crispy, and coated in a sweet and sticky honey garlic sauce! They make the best addition to an appetizer spread and they're the perfect game day finger food.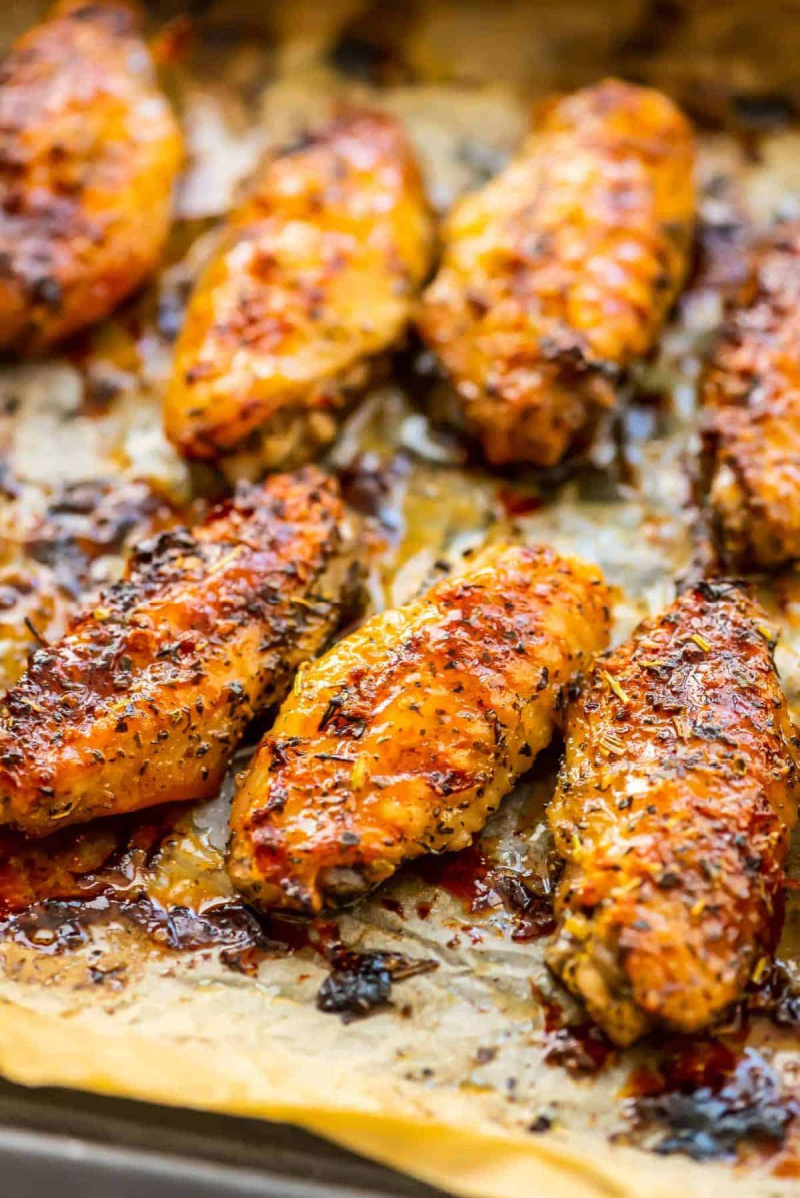 Garlic and Herb Baked Wings by Easy Chicken Recipes: Baked in a honey, garlic and herb glaze, these chicken wings are finger lickin' good!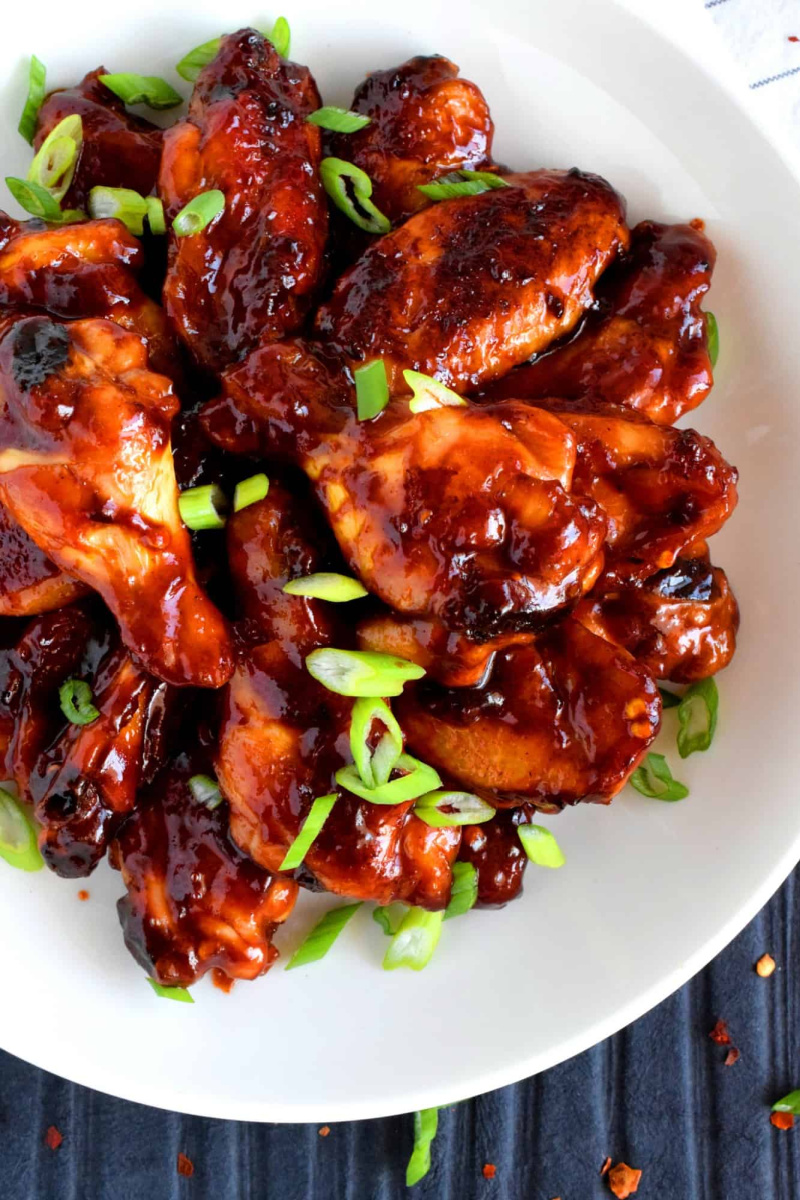 Coca Cola Chicken Wings by Lord Byron's Kitchen: A can of Coke helps to sweeten and thicken this gorgeous and delicious sauce. These wings are the ultimate sticky, finger-licking, game-time appetizer.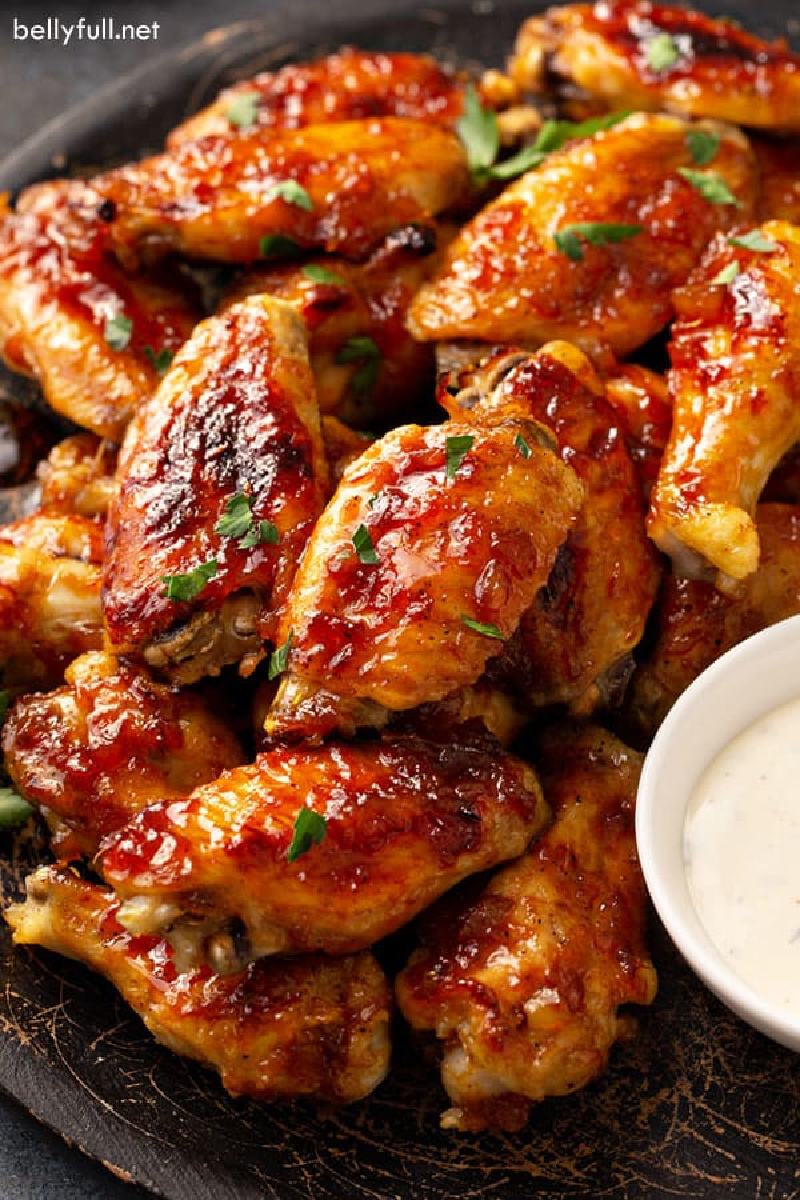 Caribbean Pineapple Baked Chicken Wings by Belly Full: These baked chicken wings are basted in a homemade Caribbean pineapple sauce, then roasted to perfection in the oven.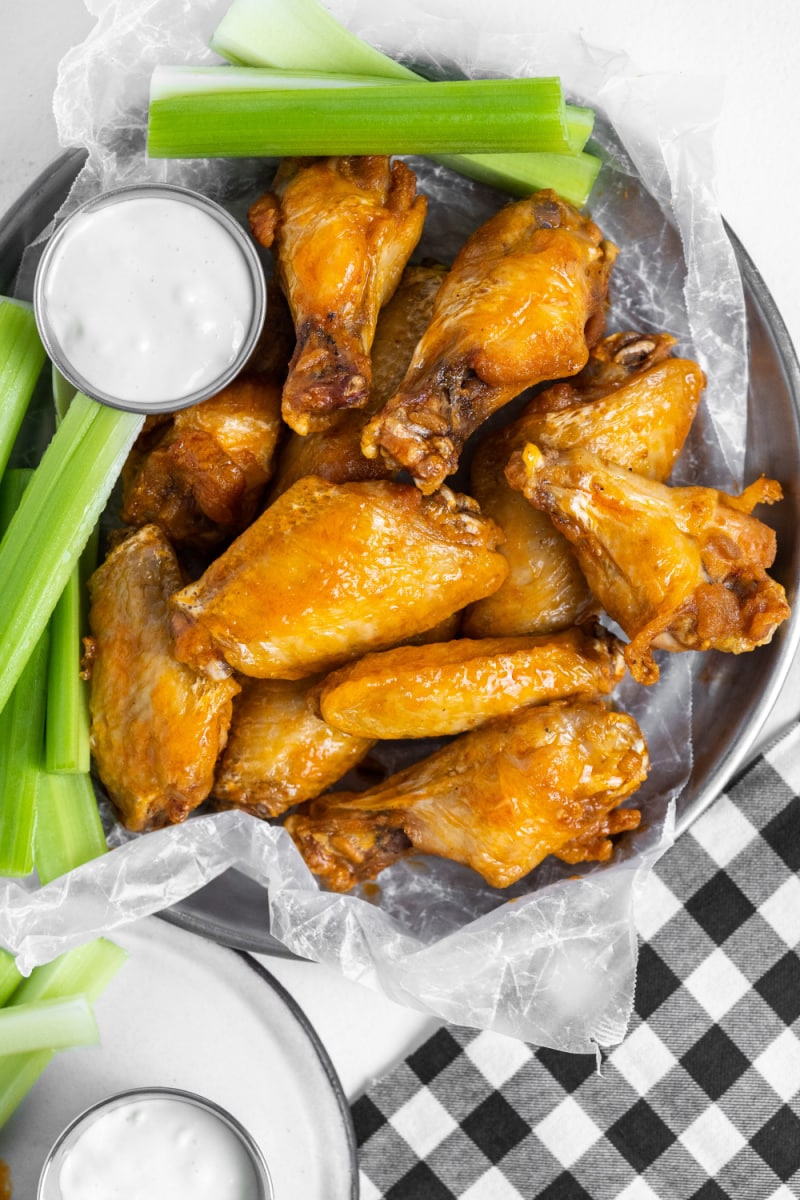 Buffalo Wings by RecipeGirl: This is a simple, 4-ingredient recipe. These wings are perfect for a party or for Game Day.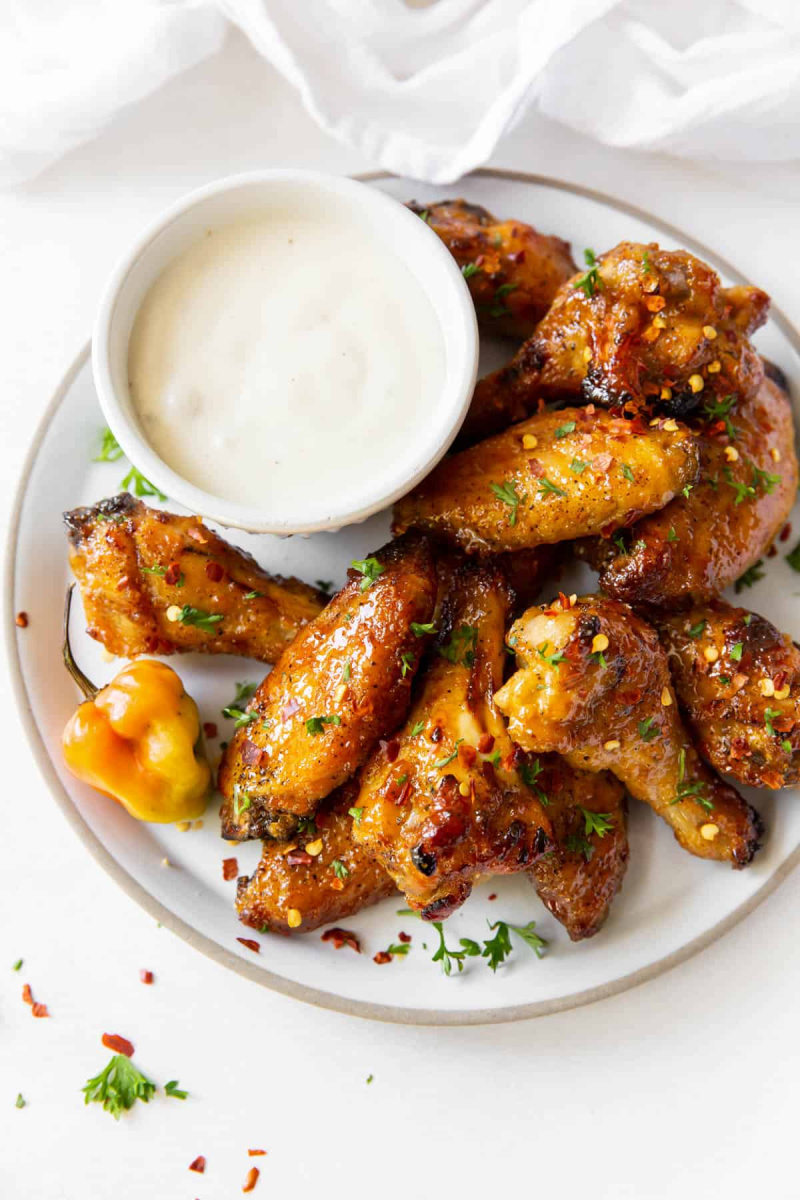 Baked Mango Habanero Chicken Wings by Spoonful of Flavor: With a handful of ingredients and spices, these wings will steal the show at your next get-together. No frying required for these crispy, sweet and spicy chicken wings!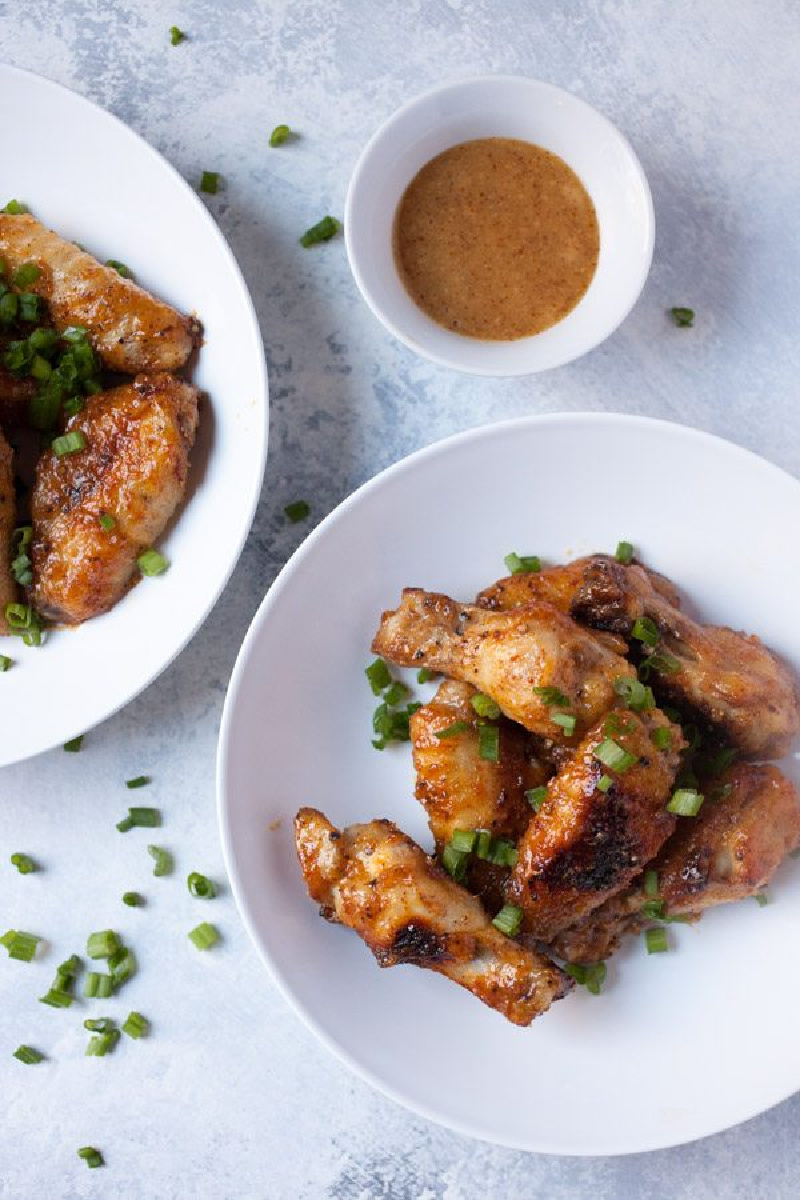 Baked Honey Mustard Wings by RecipeGirl: These wings are easy to make and have great flavor. They're a good choice for people who are avoiding fried food. They are also excellent for someone who doesn't love spicy food.
Air Fryer Lemon Pepper Wings by Finding Zest: These are flavorful, crispy wings with a dry rub!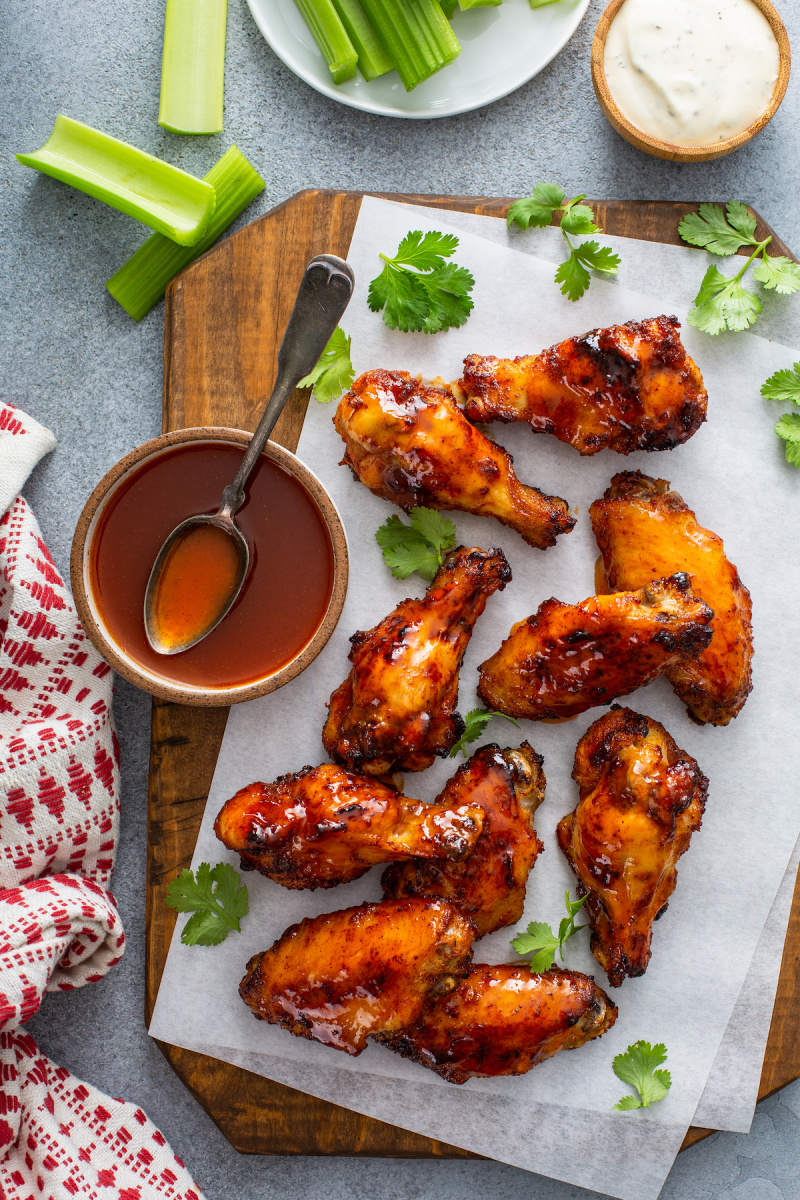 Air Fryer Hot Honey Butter Chicken Wings by The Novice Chef: This easy recipe takes just 20 minutes and you'll get the crispiest, juiciest, flavor packed wings coated in a sweet and spicy sauce!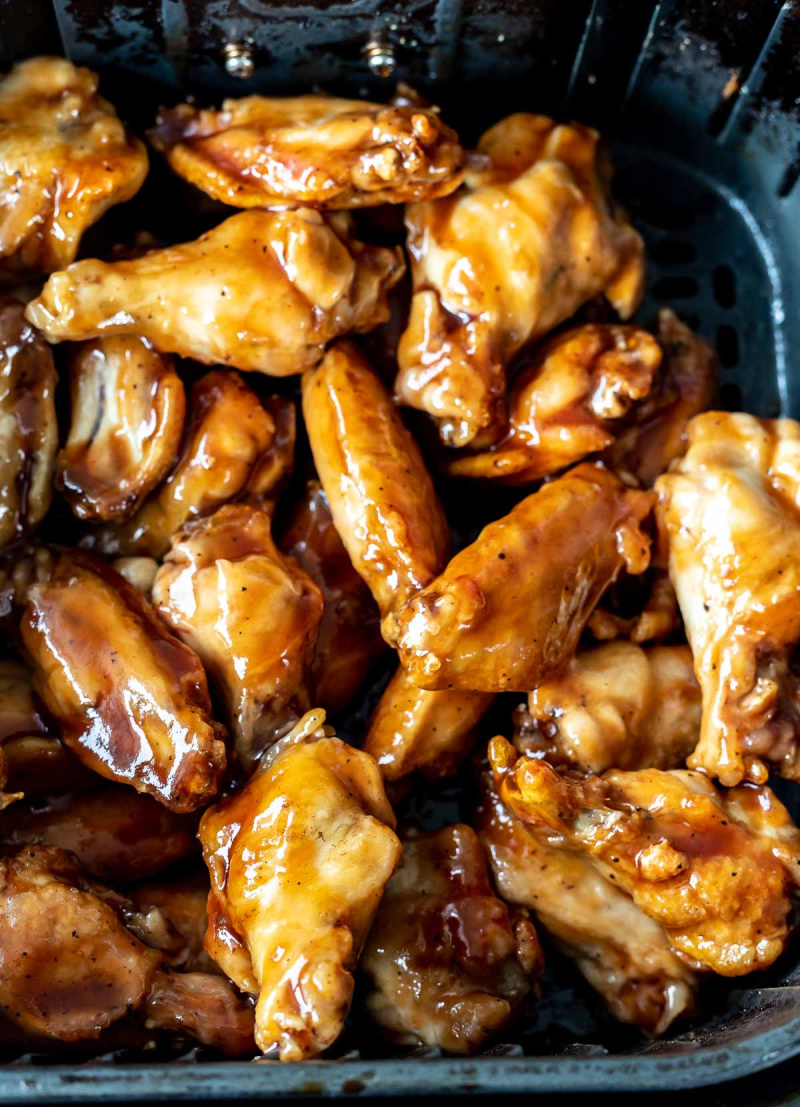 Air Fryer Honey BBQ Wings by Tasty Air Fryer Recipes: These wings are lick your fingers messy and delicious! Perfectly cooked chicken wings are air fried then slathered with honey bbq sauce.
Fun Facts about Chicken Wings
Americans consume 1.4 billion chicken wings during Super Bowl weekend.
There's a chicken wing eating contest in Buffalo, New York every year.
Hooters sells 30 million pounds of chicken wings each year.
While most people outside of Buffalo, New York call them Buffalo wings, the locals just call them "chicken wings."
Ranch dressing is the most popular dipping sauce for wings in the U.S.