Queso Fundido is a dish of hot, melted cheese and spicy chorizo. Often compared to cheese fondue, it's served piping hot out of the oven with chips for dipping. Watch the video in the recipe card at the end of this post to see how to make this recipe.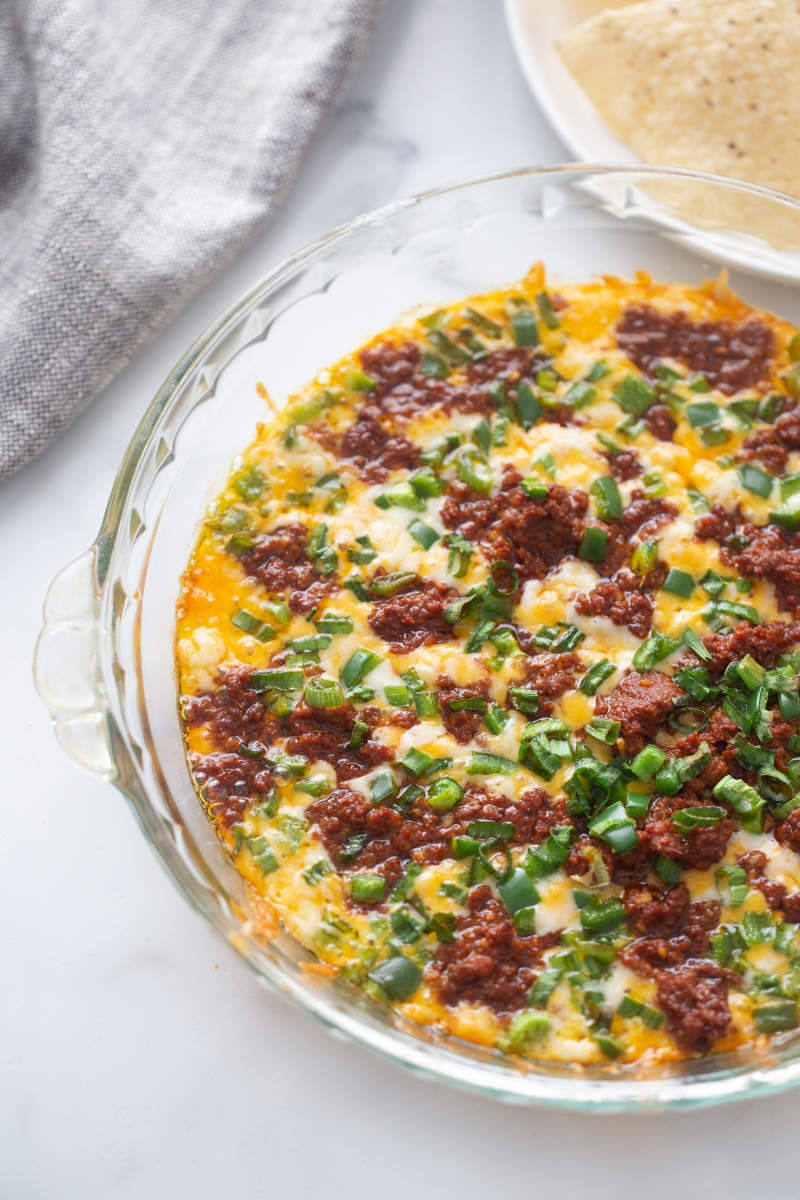 January 20th is National Cheese Lover's Day! So it only seems fitting that we should celebrate with one of the cheesiest things around- Queso Fundido! More ways to celebrate: have a cheese tasting, do a wine and cheese pairing, make a grilled cheese, have some cheese fondue, make a cheesy baked spaghetti casserole or taste a new cheese and share on social media with the hashtag #cheeseloversday or #nationalcheeseloversday.
The History of Cheese:
Cheesemaking dates back to 100BC in the Roman Empire. It was brought to colonial America in the 1700's by English dairy farmers and eventually made its way to Wisconsin- where the first American cheese factory was opened in 1859.
Cheesy Facts:
There are more than 900 varieties of cheese in the world.
American consumption of cheese has doubled over the last 40 years. Each American now consumes an average of 37 pounds of cheese per year. The French consume 50 pounds of cheese per person per year!
Cheese is more flavorful when served at room temperature.
Cheese is a great source of calcium, fat and protein. It also contains high amounts of vitamin A and B-12.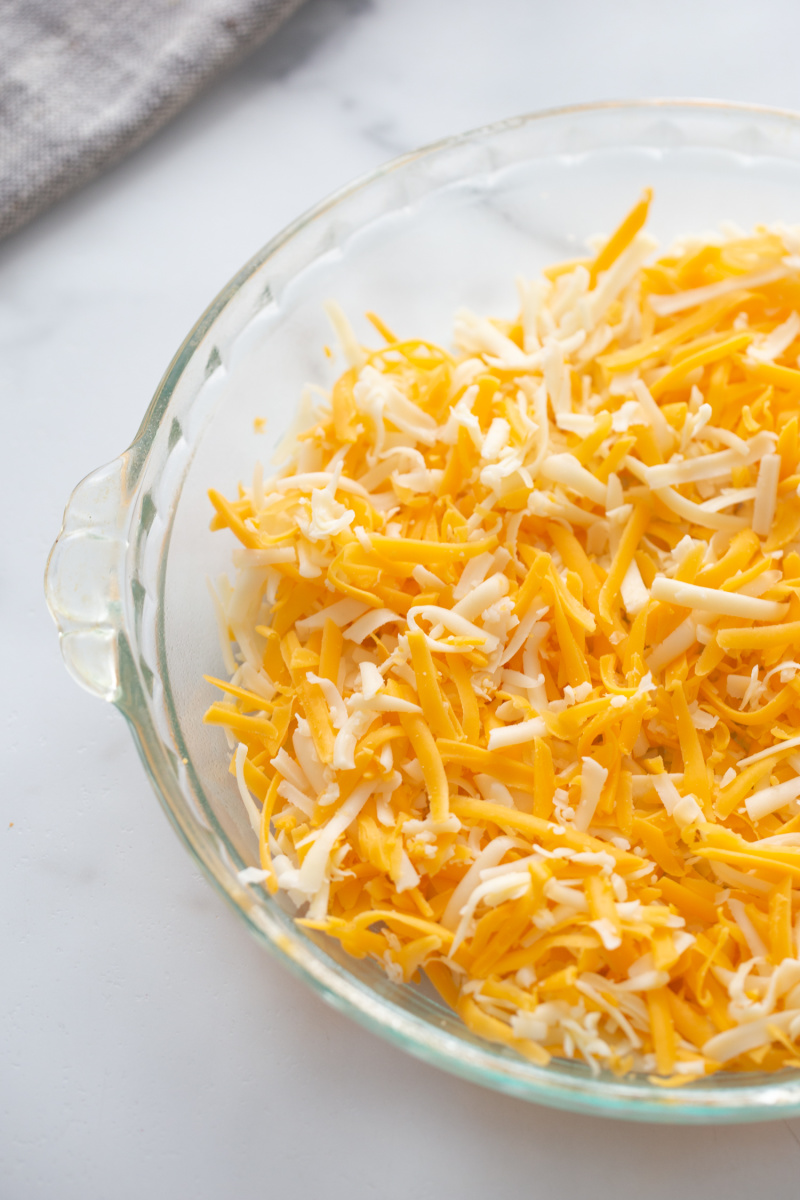 How to make Queso Fundido:
Add shredded cheddar cheese and shredded Monterey jack cheese to a baking dish (a pie dish will do). Mix them together a bit.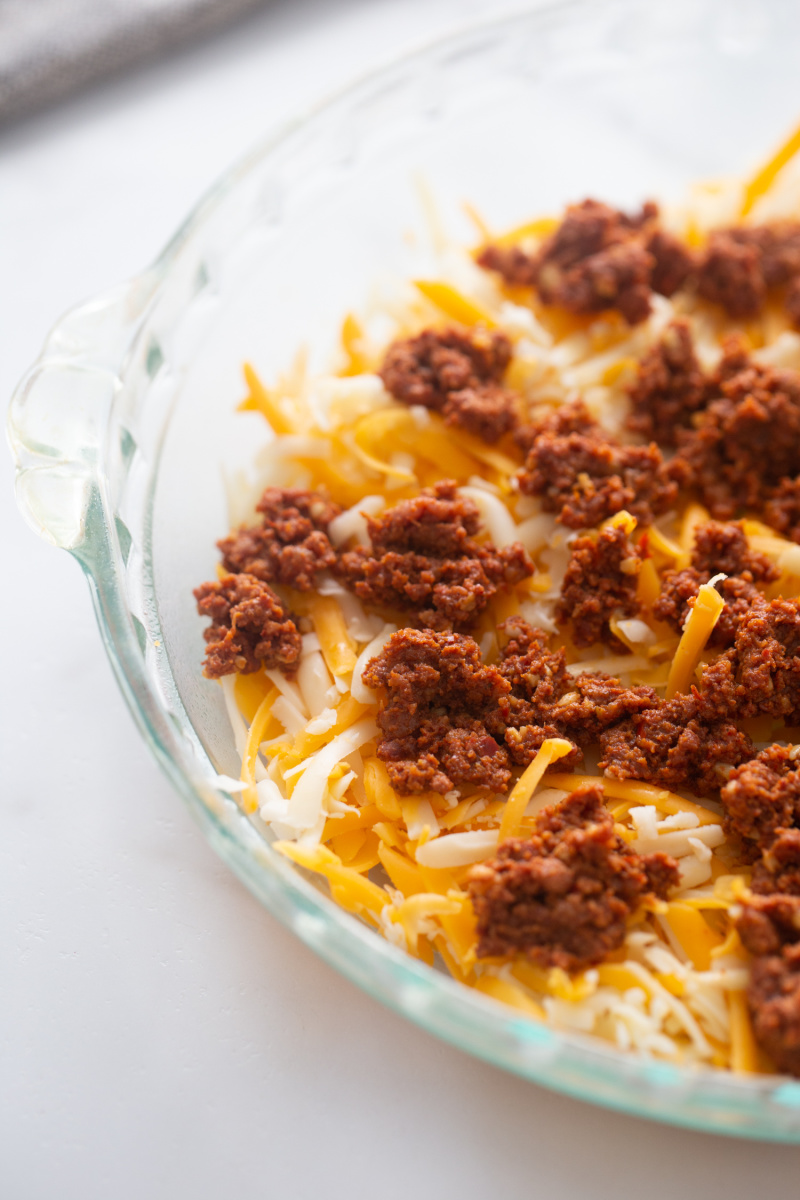 Cook crumbled chorizo in a pan with minced garlic until it's browned and cooked through. Sprinkle the cooked chorizo on top of the cheese.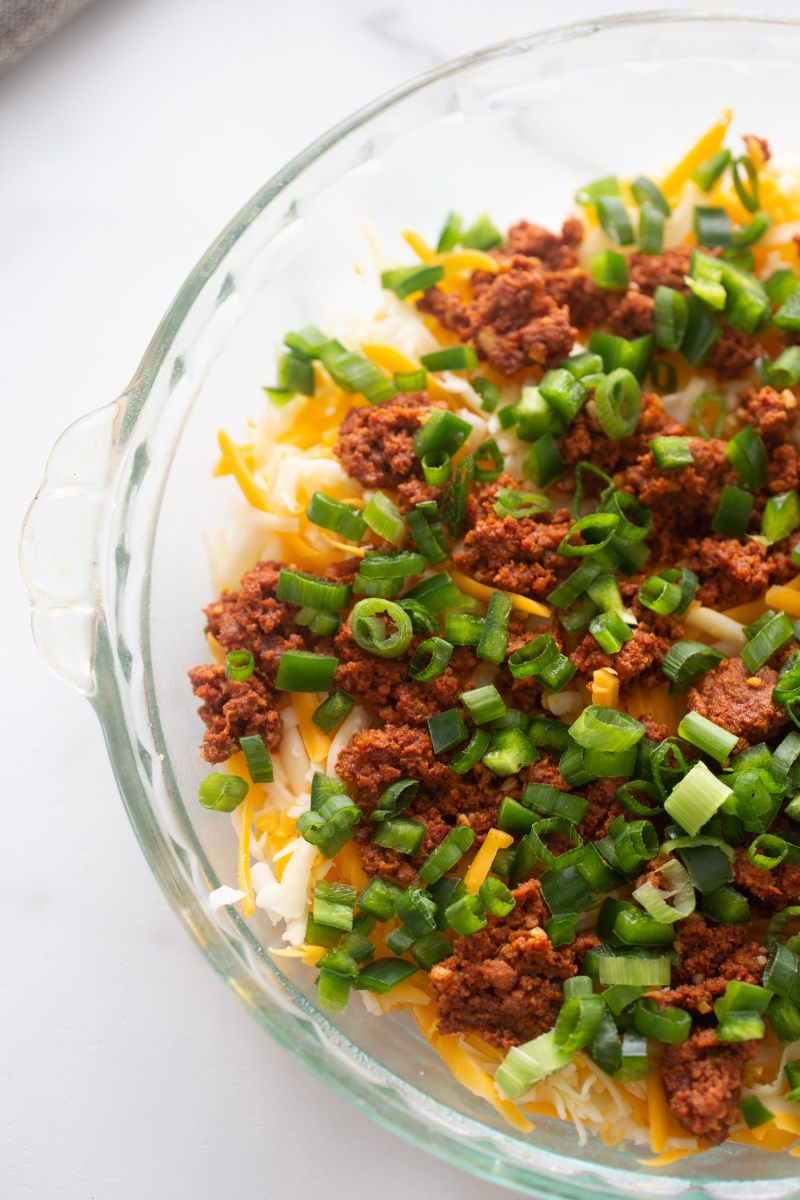 Sprinkle chopped green onion and jalapeño on top of the chorizo.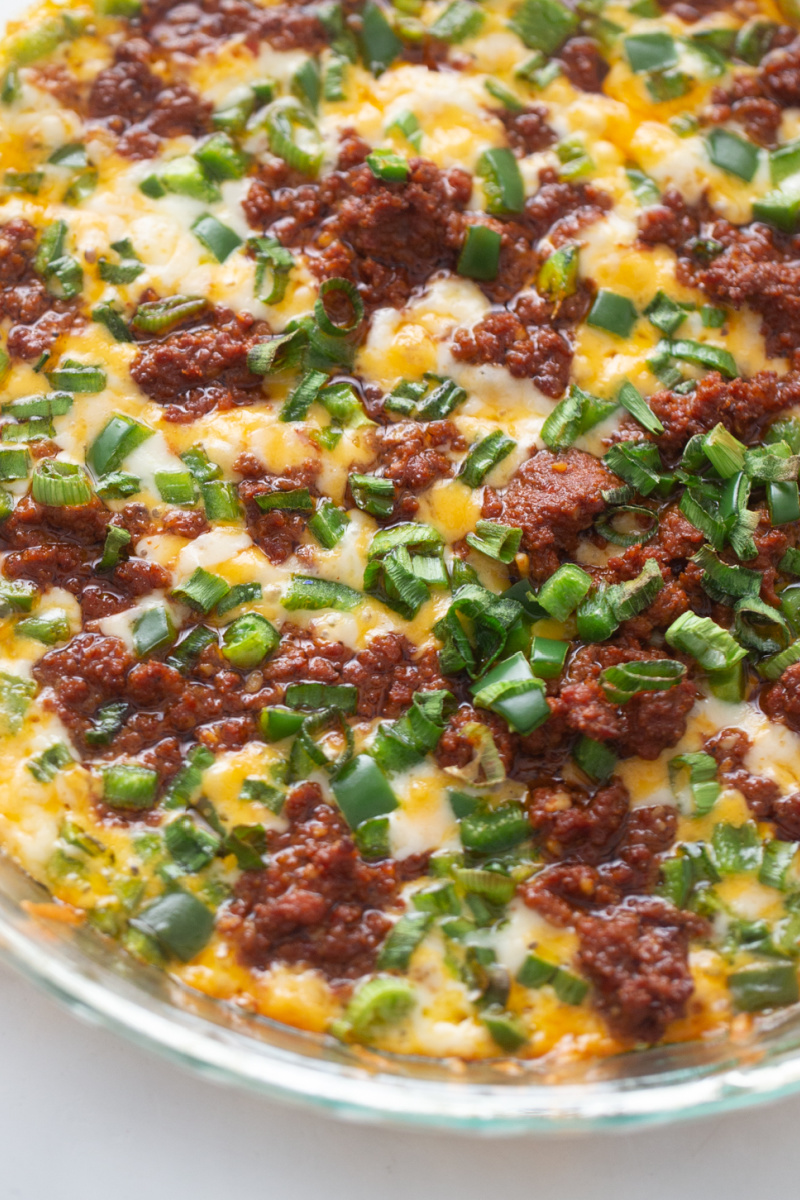 Bake for 10 minutes, until bubbly and browned.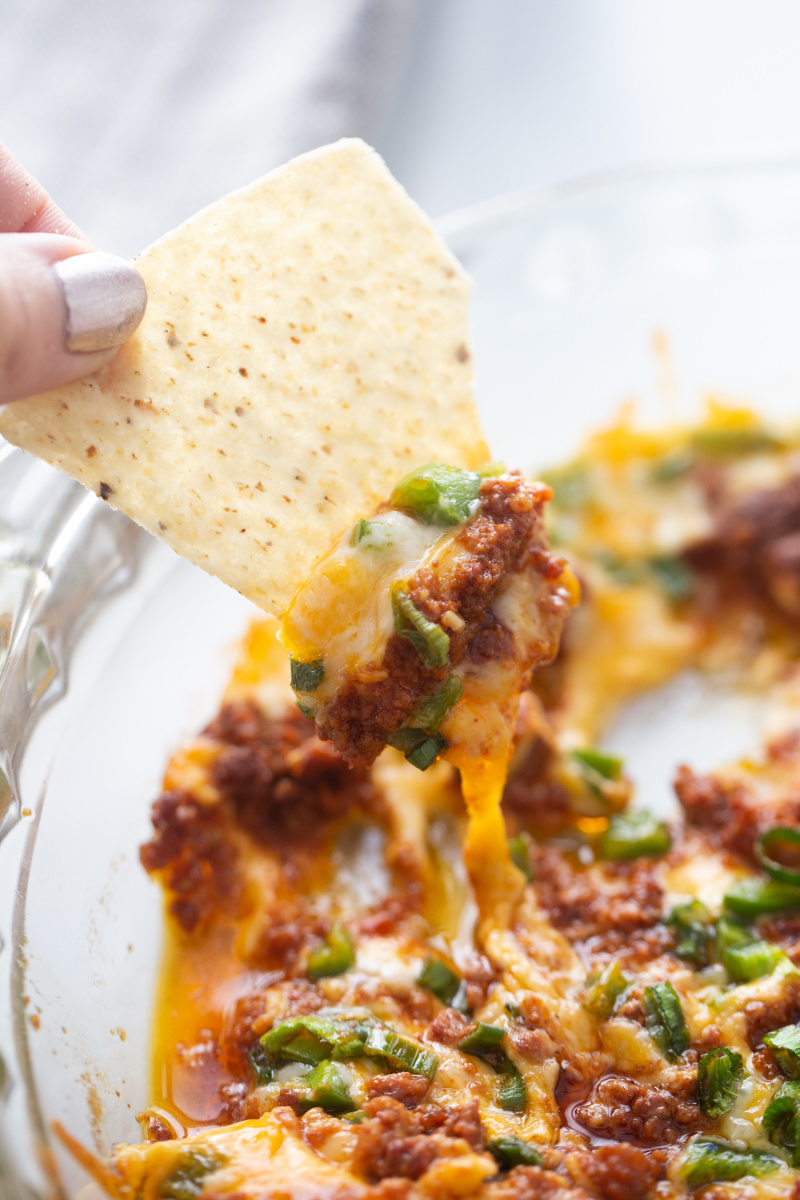 Use chips to dunk into your Queso Fundido to grab a good chunk of cheese and chorizo.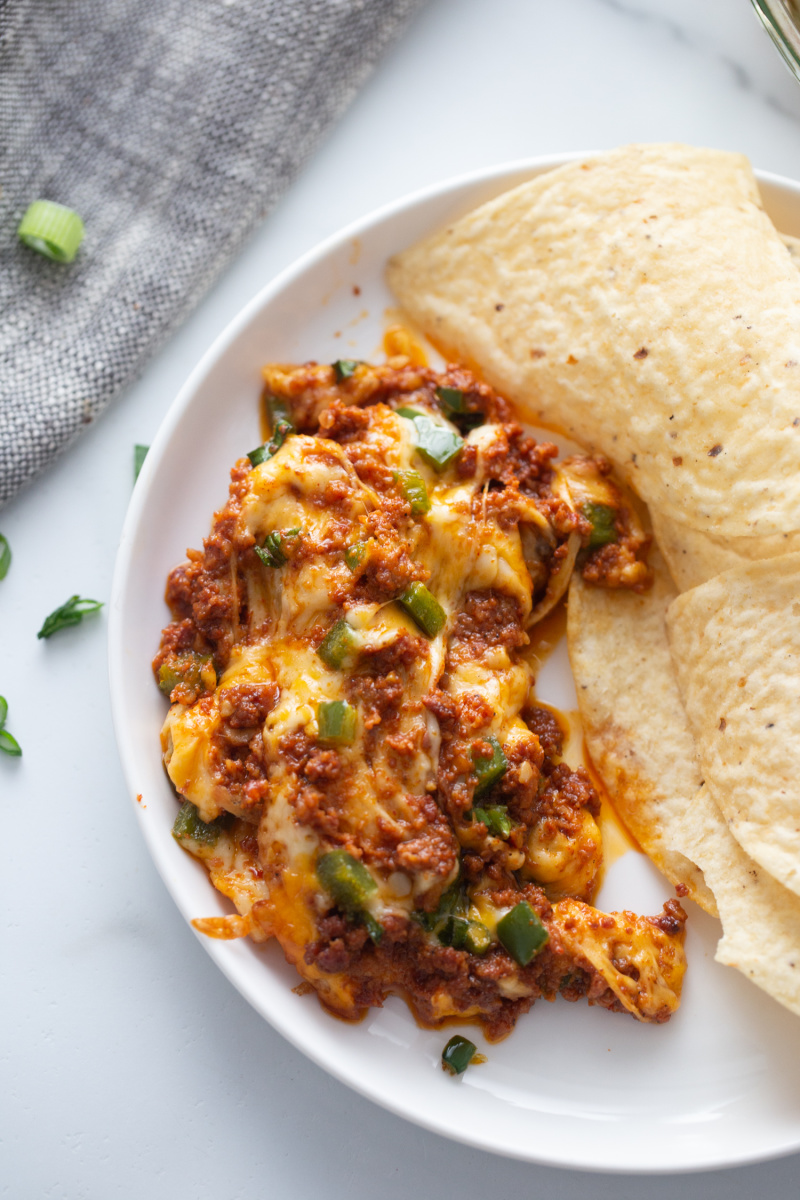 Or spoon some onto a plate to enjoy all to yourself. Queso Fundido is a great recipe to make on Cheese Lover's Day, but it's also the perfect easy appetizer dip for Super Bowl Sunday!
About Queso Fundido:
Queso Fundido has its roots in Mexican cuisine, and it's a native dish to El Paso, Texas.
It's popular at cookouts and in restaurants as an appetizer.
This cheesy dip is often served in flambé fashion by adding brandy or rum to the dish and lighting it to melt the cheese before serving.
The most common cheeses used for Queso Fundido are Asadero, Mennonite, Manchego and Chihuahua. These cheeses are difficult to find if you're not in Mexico, so Mozzarella, Monterey Jack, Cheddar and Muenster are more popular to use in the United States.
Delicious additions/variations: add tomato, roasted poblano peppers, sautéed mushrooms, spices, or cooked pork, beef or chicken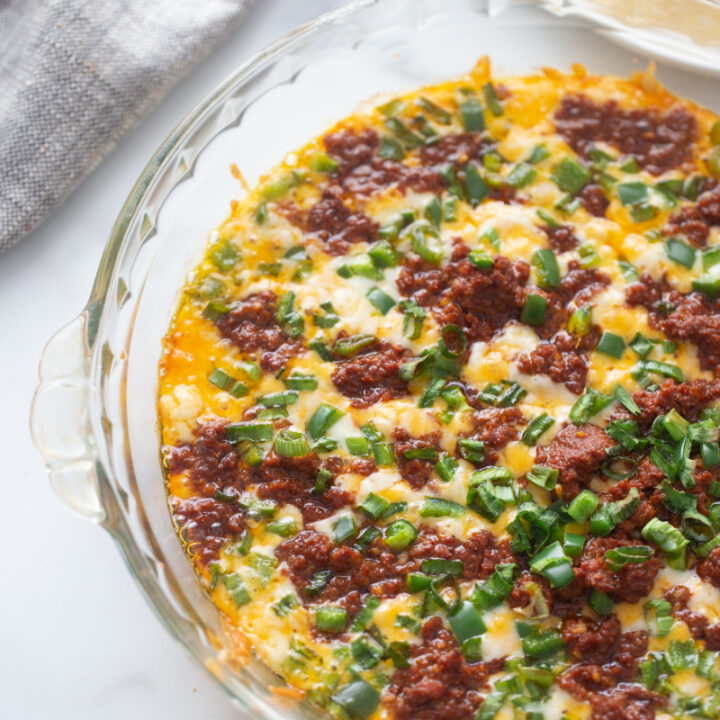 QUESO FUNDIDO
Classic melted cheese and chorizo dip to serve with chips!
Ingredients
4 ounces chorizo, crumbled
1 medium garlic clove, minced
1 1/2 cups grated cheddar cheese
1 1/2 cups grated Monterey jack cheese
3 green onions, thinly sliced
2 jalapeño peppers, seeded & minced
chips, for serving
Instructions
Preheat the oven to 400 degrees F.
In a medium skillet, cook the chorizo with the garlic over medium heat until browned, 4 to 6 minutes. Transfer to a paper towel-lined plate to drain.
Combine the two cheeses and then sprinkle the cheese into a 9-inch pie plate or shallow baking dish. Top with the cooked chorizo, green onions and jalapeños.
Bake until bubbling and browned- about 10 minutes.
Serve warm with tortilla chips, for dunking.
Notes
This recipe was adapted slightly from the new Joy of Cooking cookbook.
Nutrition Information:
Yield:

6
Serving Size:

1 serving
Amount Per Serving:
Calories:

319
Total Fat:

26g
Saturated Fat:

14g
Trans Fat:

0g
Unsaturated Fat:

10g
Cholesterol:

72mg
Sodium:

603mg
Carbohydrates:

2g
Fiber:

0g
Sugar:

1g
Protein:

19g
Nutritional information is estimated and is not likely to be 100% accurate.