Here are 25 Recipes Using Artichoke Hearts, including delicious options for appetizers, pasta, quiche, salad, pizza and snacks.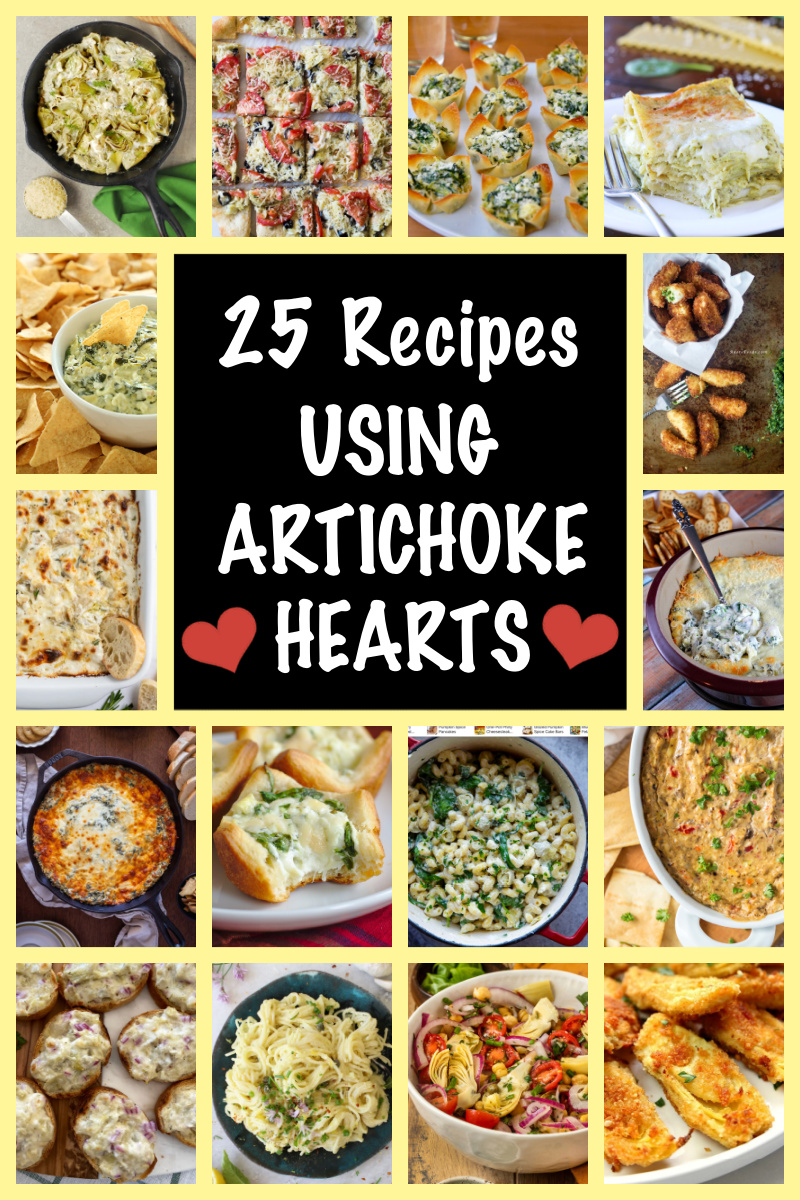 March 16th is National Artichoke Hearts Day! You must celebrate by sampling artichoke hearts in one way or another. Browse through these 25 Recipes Using Artichoke Hearts to find the recipe that you think it the most delicious option!
Share your artichoke heart creation on social media today using the hashtags #NationalArtichokeHeartsDay, #ArtichokeHeartsDay and #RecipesForHolidays.
Be sure to follow my March Food Holidays page so you never miss a food holiday in the month of March.
The History of Artichokes:
Artichokes are considered one of the world's oldest foods. It's believed that artichokes were cultivated by North African Moors around 800 AD, and that Saracens (Arabs) introduced them to Italy.
They were first harvested by people in the Middle East.
In the 1800's, French immigrants brought artichokes to the U.S. in 1806 when they were settling the Louisiana territory. Spanish immigrants brought artichokes to California.
In modern day, 100% of the artichokes grown in the U.S. come from California.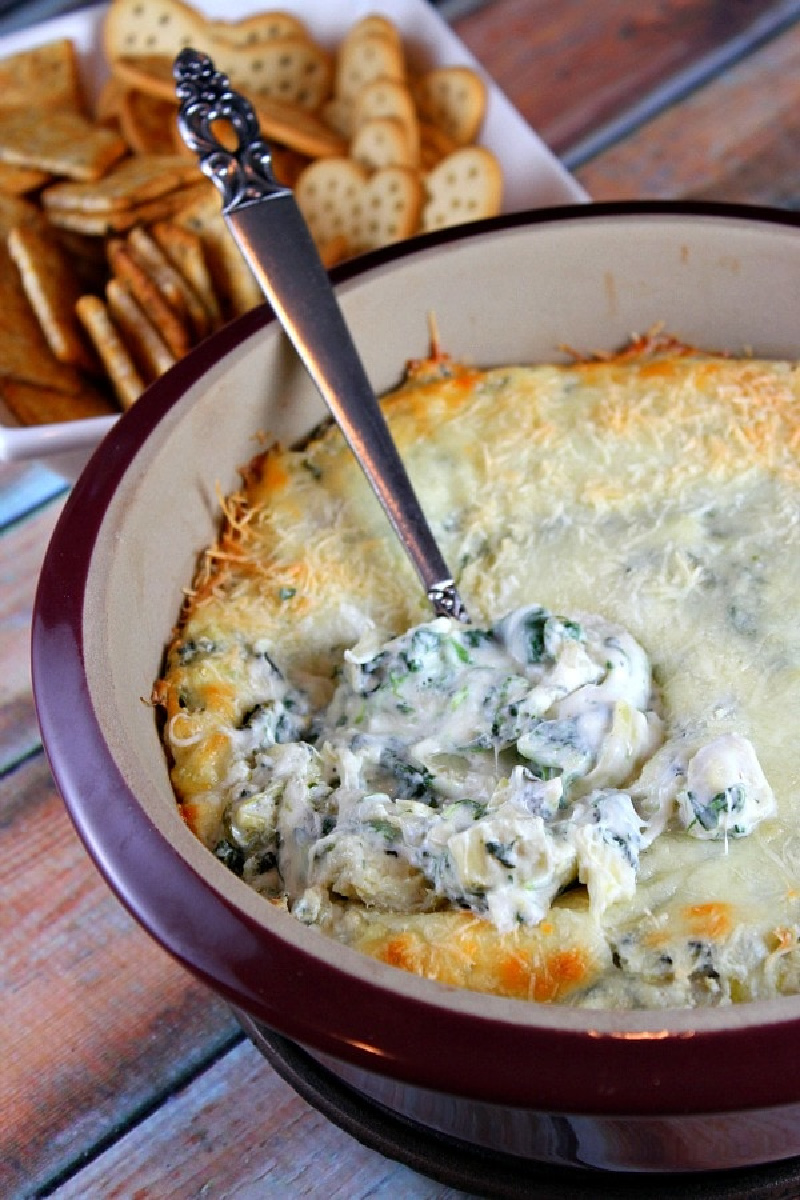 Lighter Spinach Artichoke Dip by RecipeGirl: This is a nice, lighter version of the classic artichoke dip.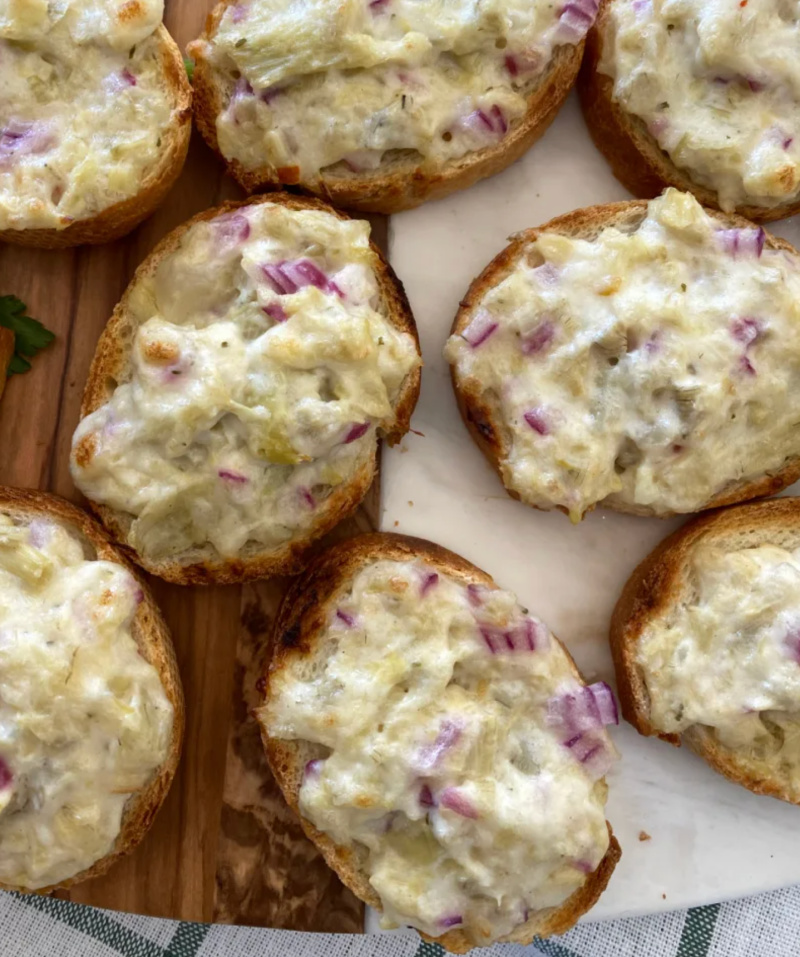 Artichoke Bruschetta by RecipeBoy: This delicious appetizer was inspired by a favorite restaurant. These are addicting!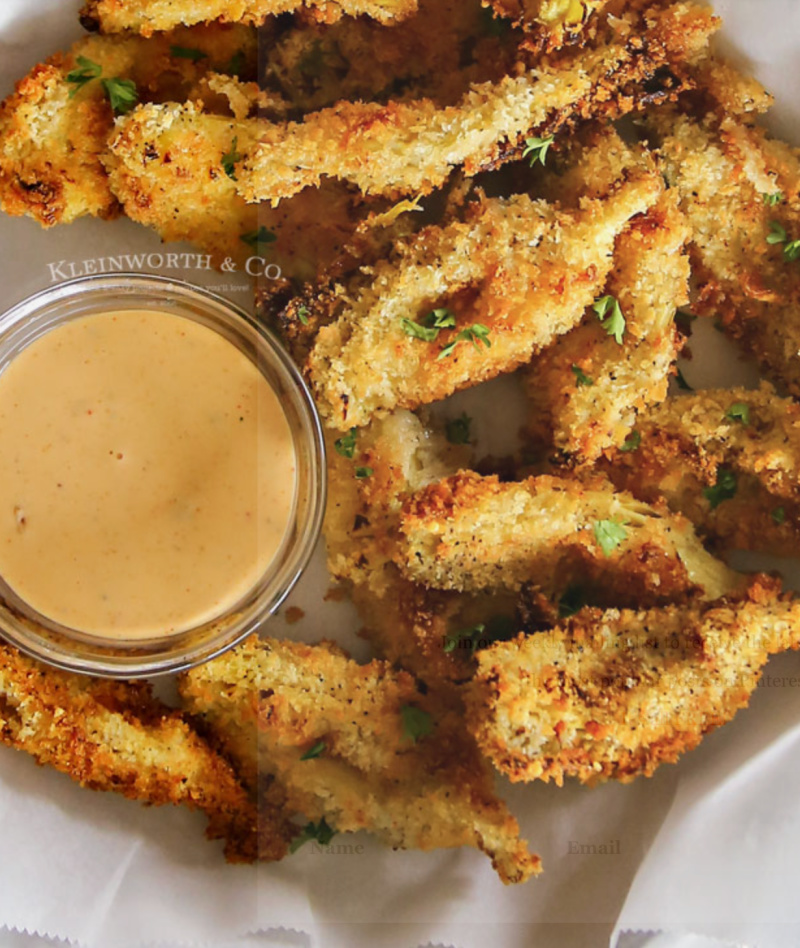 Crispy Air Fried Artichoke Hearts by Taste of the Frontier: These delicious panko coated artichoke hearts are the hit of every party.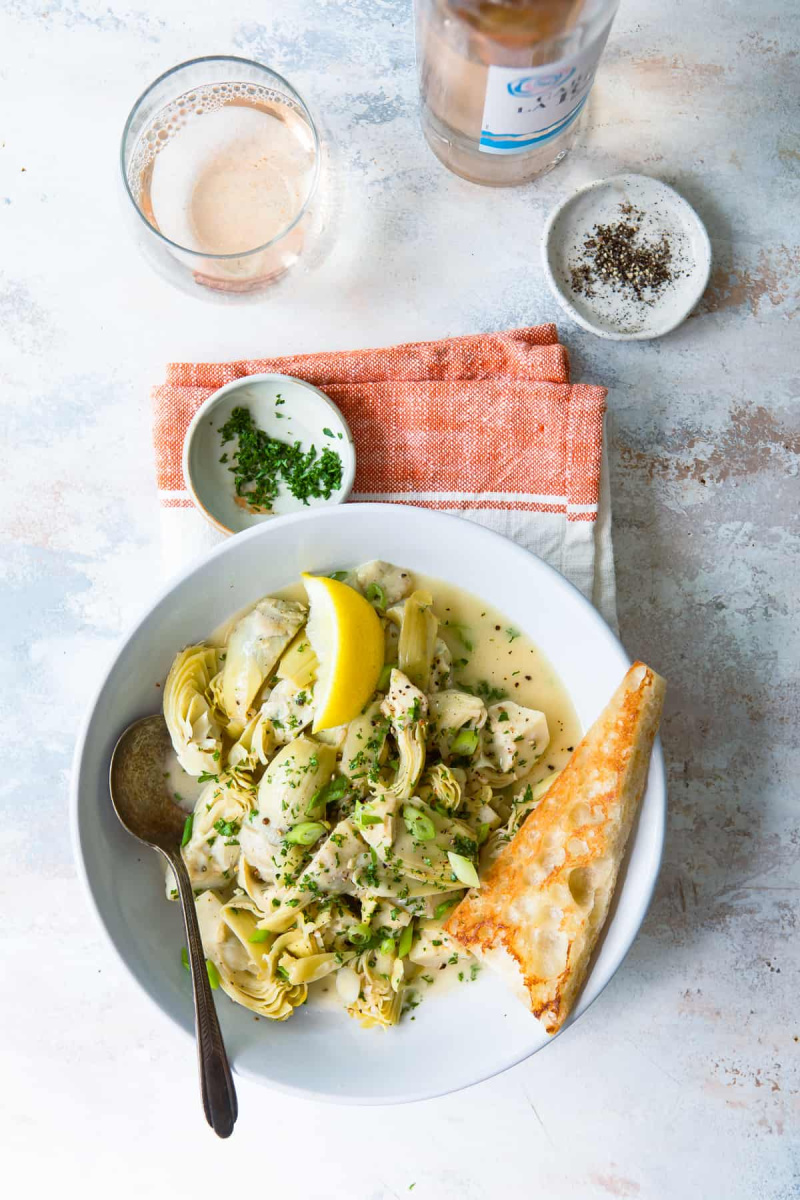 Artichoke Hearts in White Wine, Garlic and Lemon by Foodness Gracious: This is an easy appetizer of sauteed artichoke hearts in a lemon, garlic and white wine butter sauce.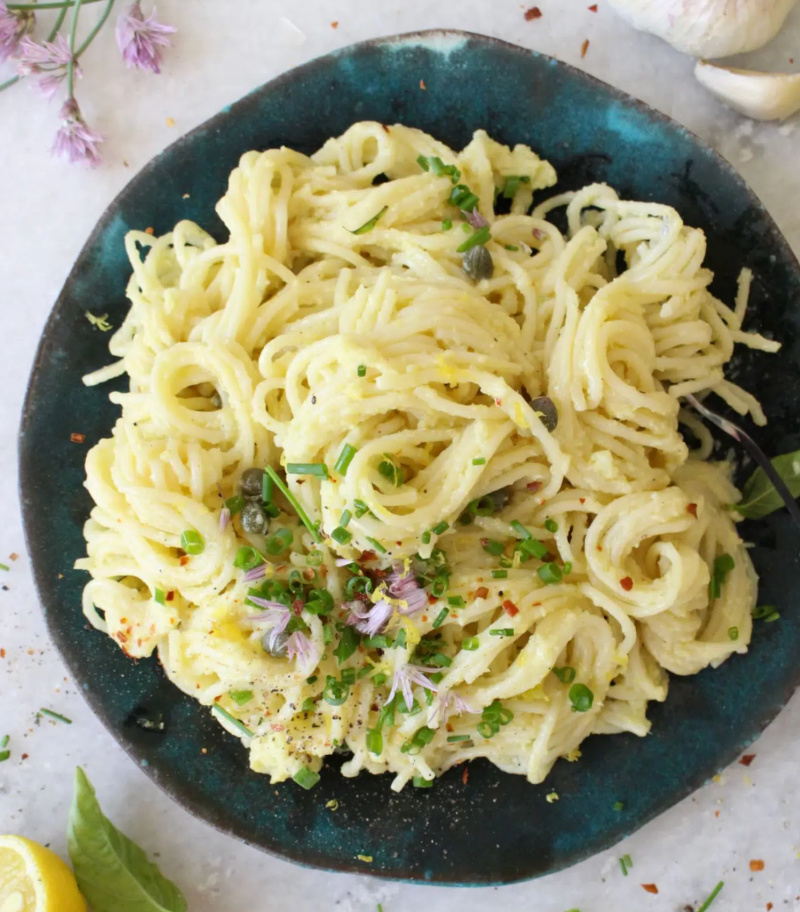 Lemon Artichoke Pasta by Ciao Florentina: Chewy spaghettini noodles are coated in a rich, creamy and zesty lemon artichoke sauce.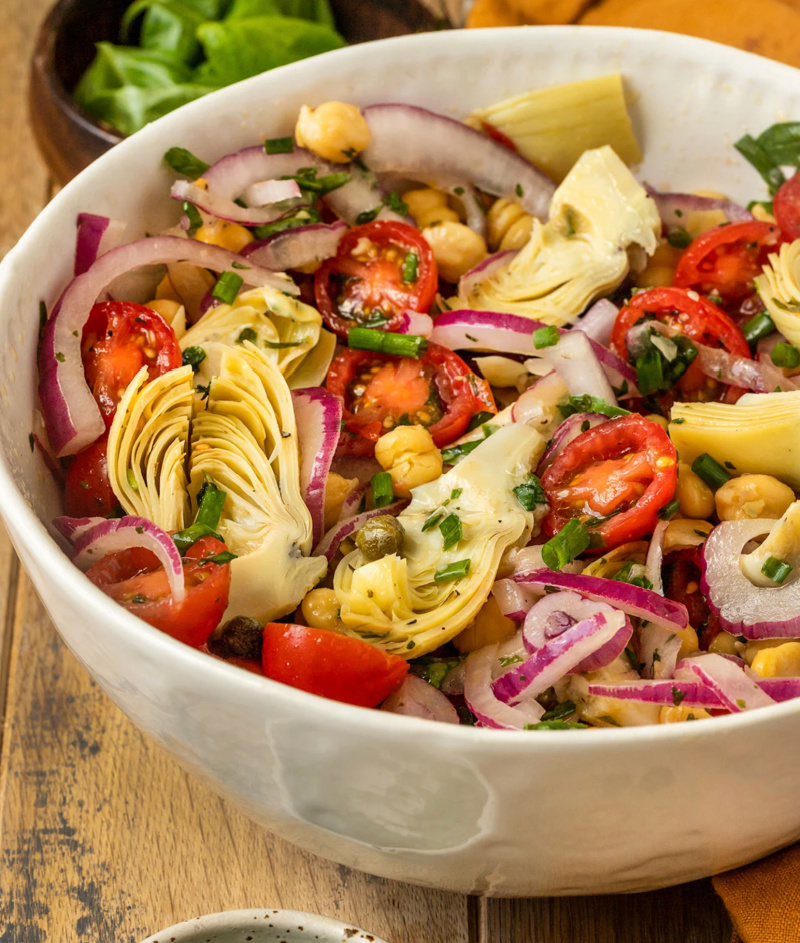 Artichoke Tomato Salad by Short Girl Tall Order: With marinated artichoke hearts, ripe tomatoes, chickpeas, red onion, and a simple vinaigrette, this Tuscan salad can be whipped up in just 20 minutes!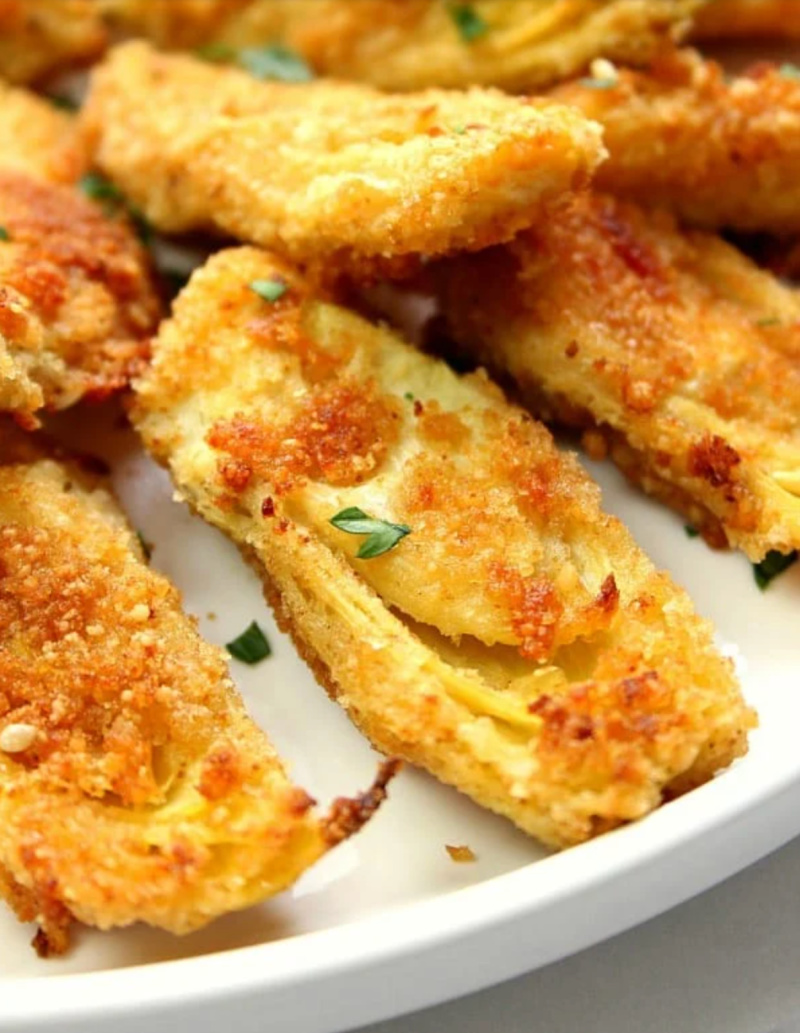 Baked Artichoke Hearts by Crunchy Creamy Sweet: In this recipe, artichoke hearts are dipped in garlicky butter and coated with Parmesan breadcrumbs. Then they're baked to crispy perfection!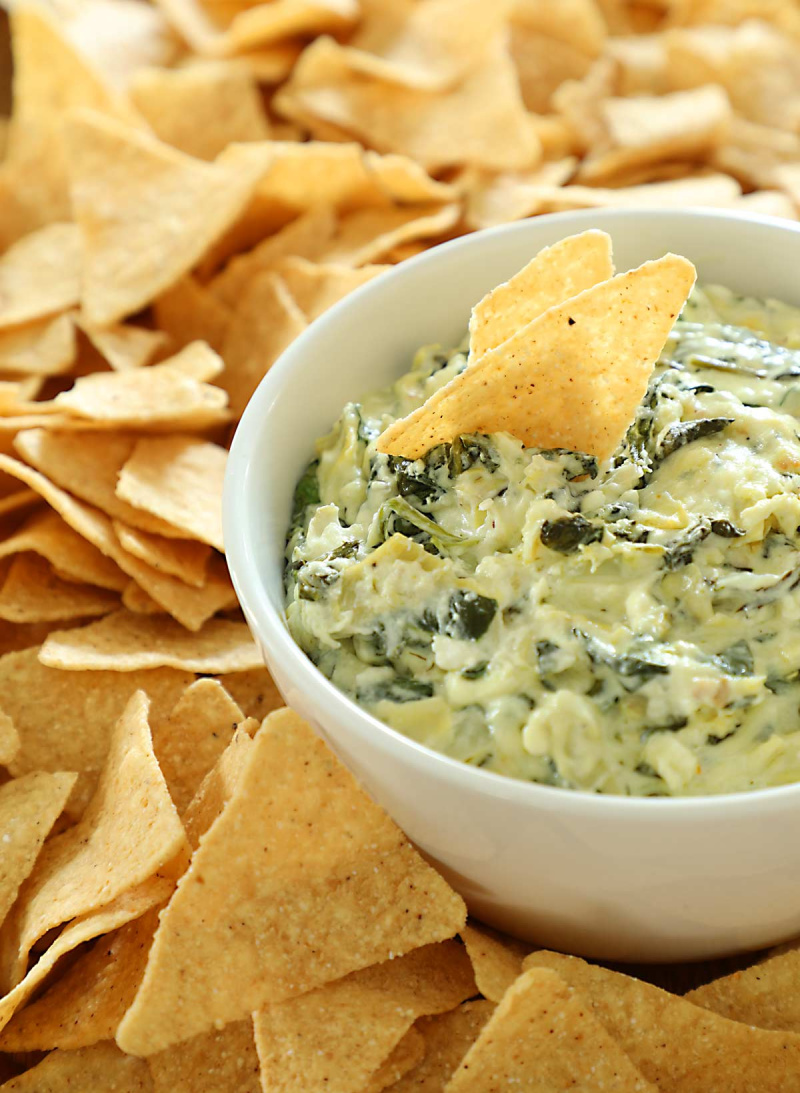 Easy Baked Feta Spinach Artichoke Dip by Weekend Craft: This is an easy one pan dip that is warm, creamy and cheesy with spinach, artichokes and feta. This dip is always a crowd pleaser.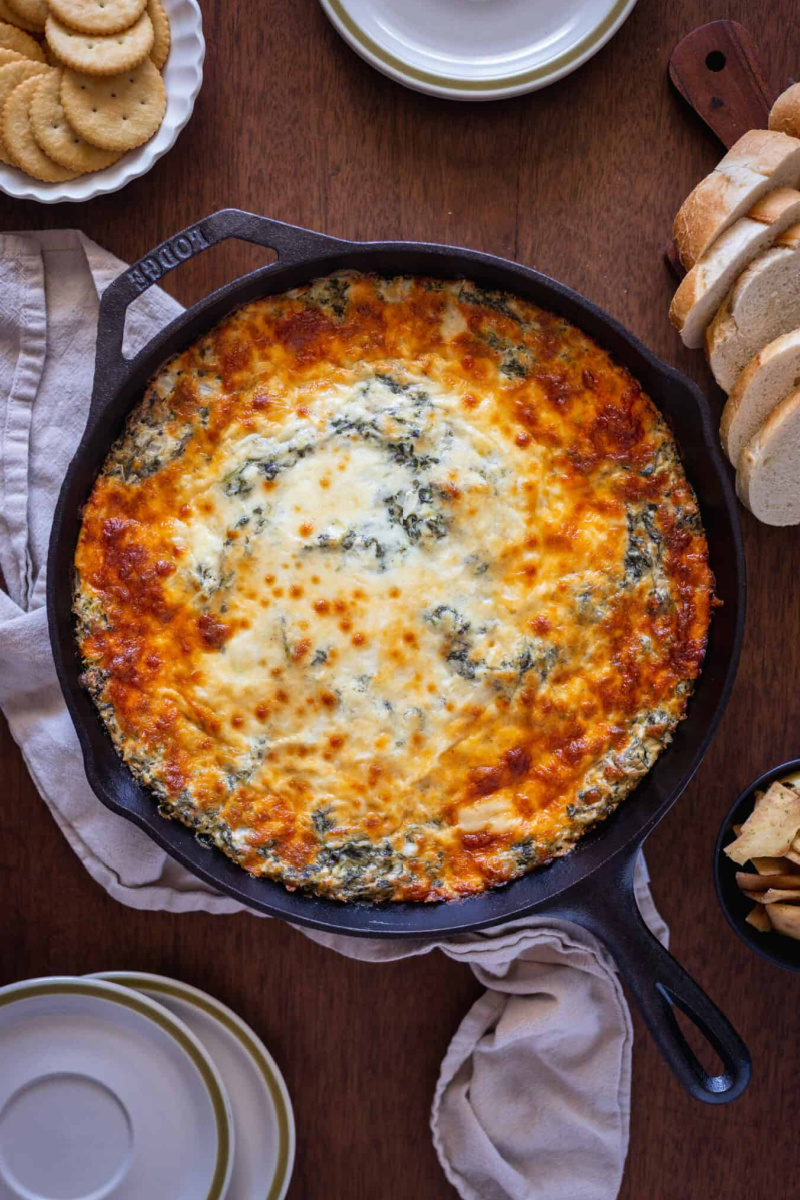 Easy Cast Iron Spinach Artichoke Dip by Essence Eats: A few simple ingredients are mixed in a bowl and then baked in a cast-iron skillet until warm and bubbly. It is the perfect easy appetizer for game day, a family gathering, or your next party!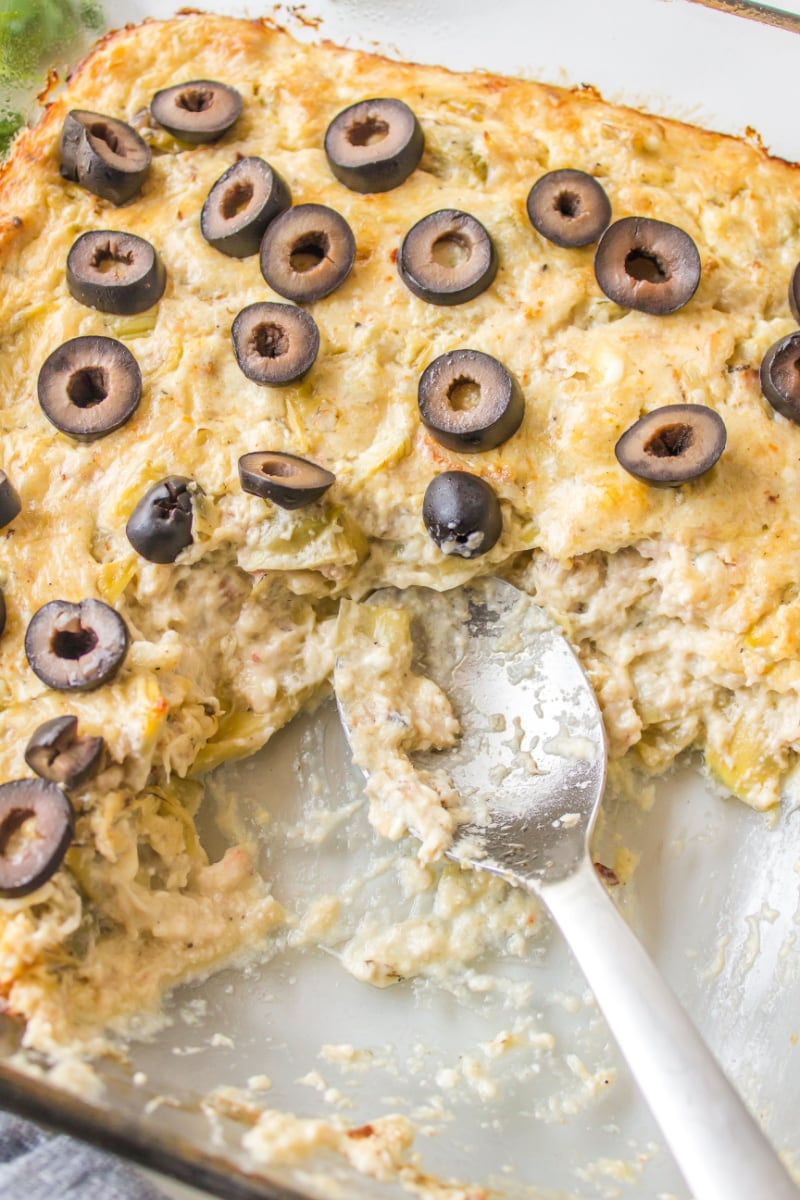 Warm Crab Dip by RecipeGirl: This is a mix of crab and artichoke hearts in a creamy sauce. It's the kind of indulgence that you'll want to dip into over and over again.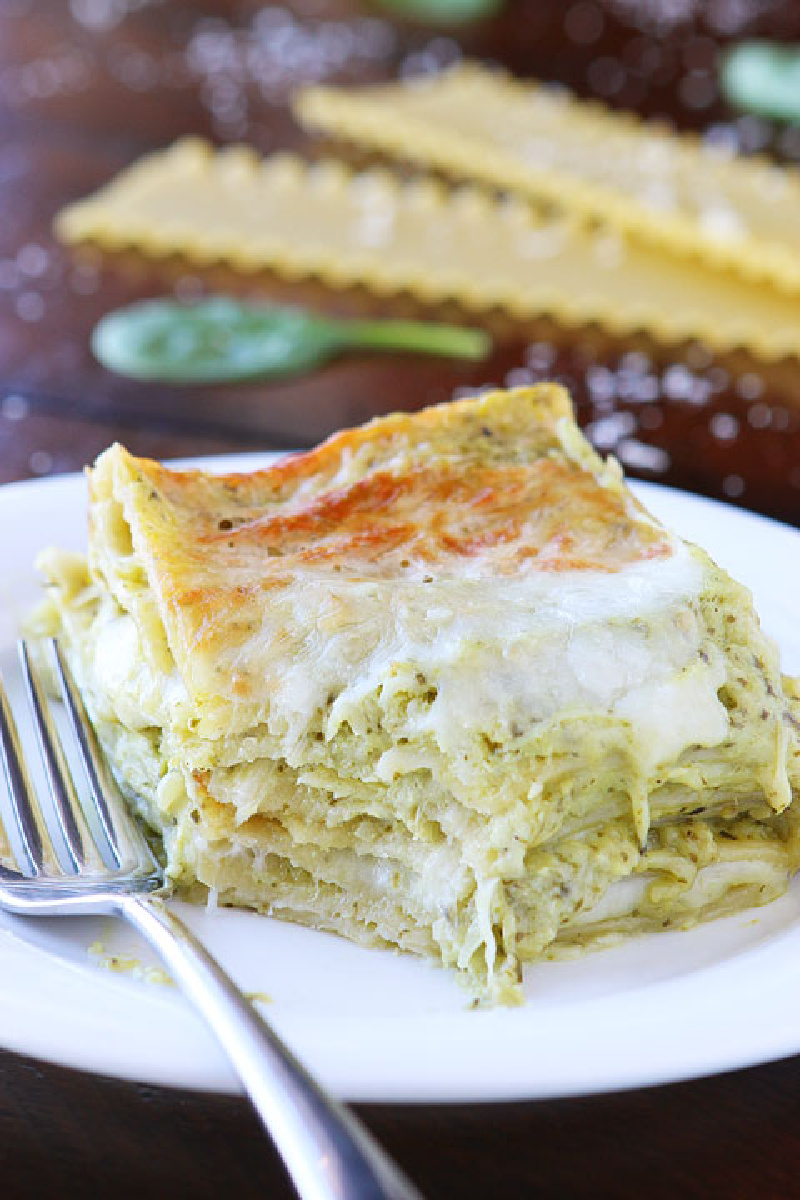 Spinach Artichoke Lasagna by Kevin and Amanda: This vegetarian dinner is a delicious twist on the classic Italian pasta dish.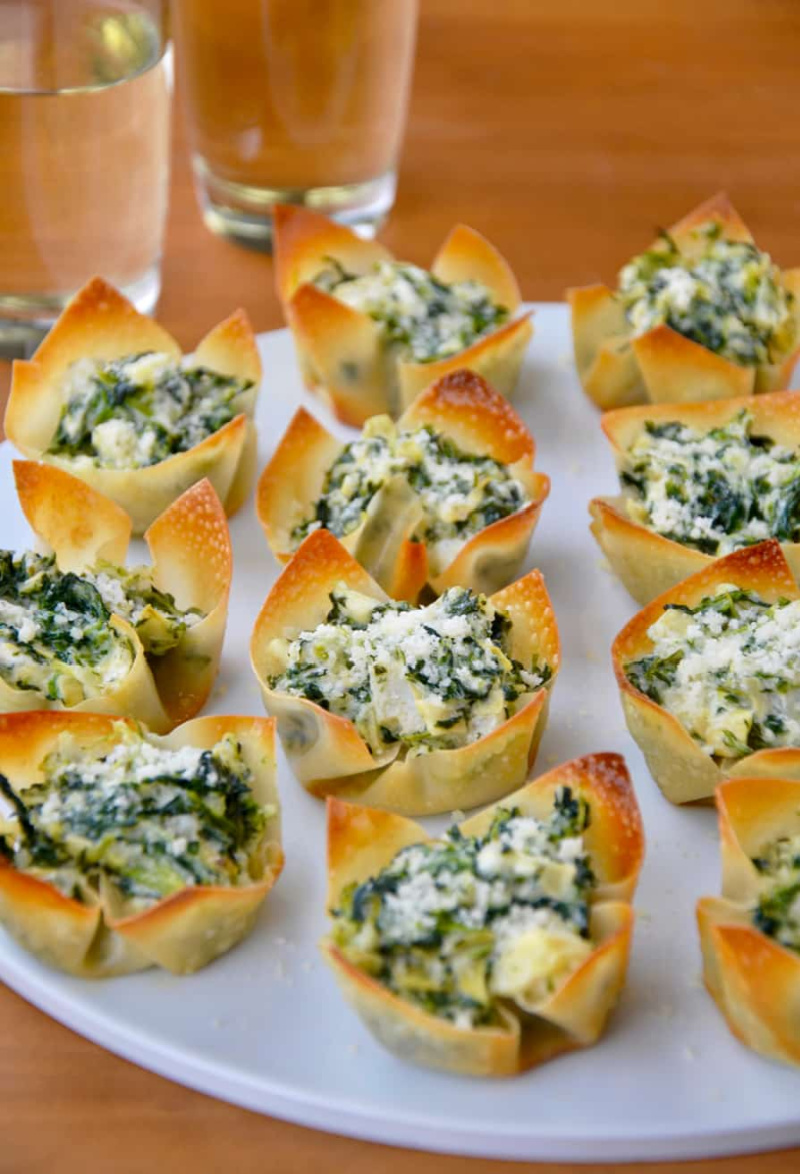 Spinach Artichoke Dip Wonton Cups by Just a Taste: Skip the separate chips and dip and whip up this hot and fresh handheld appetizer.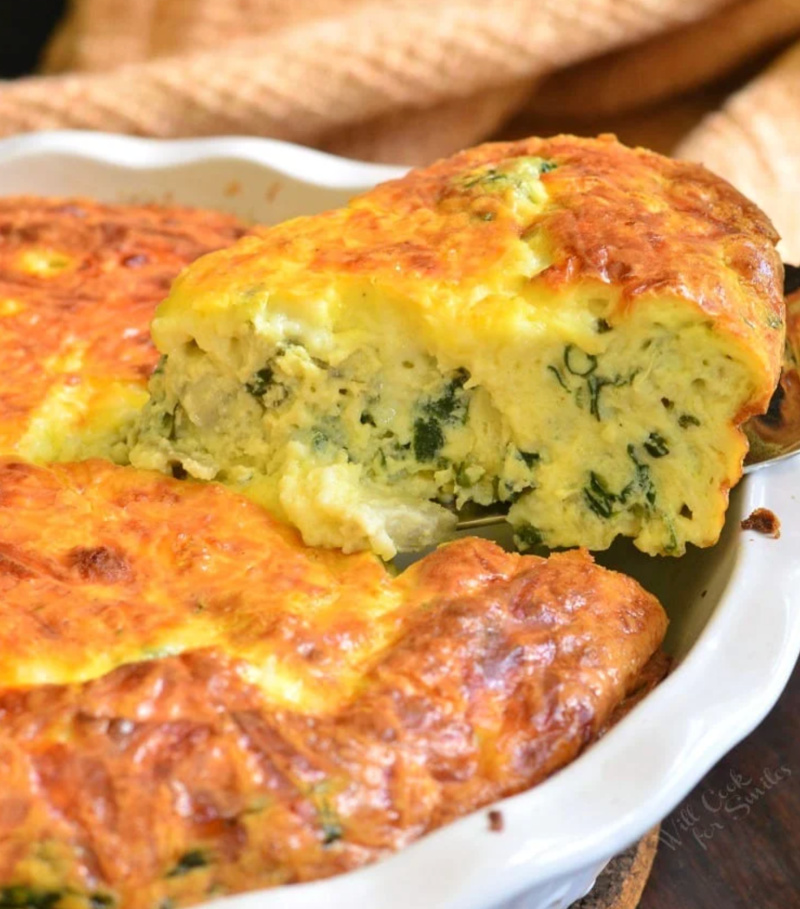 Spinach Artichoke Crustless Quiche by Will Cook For Smiles: This crustless quiche is made with fresh spinach, artichoke hearts and lots of cheese.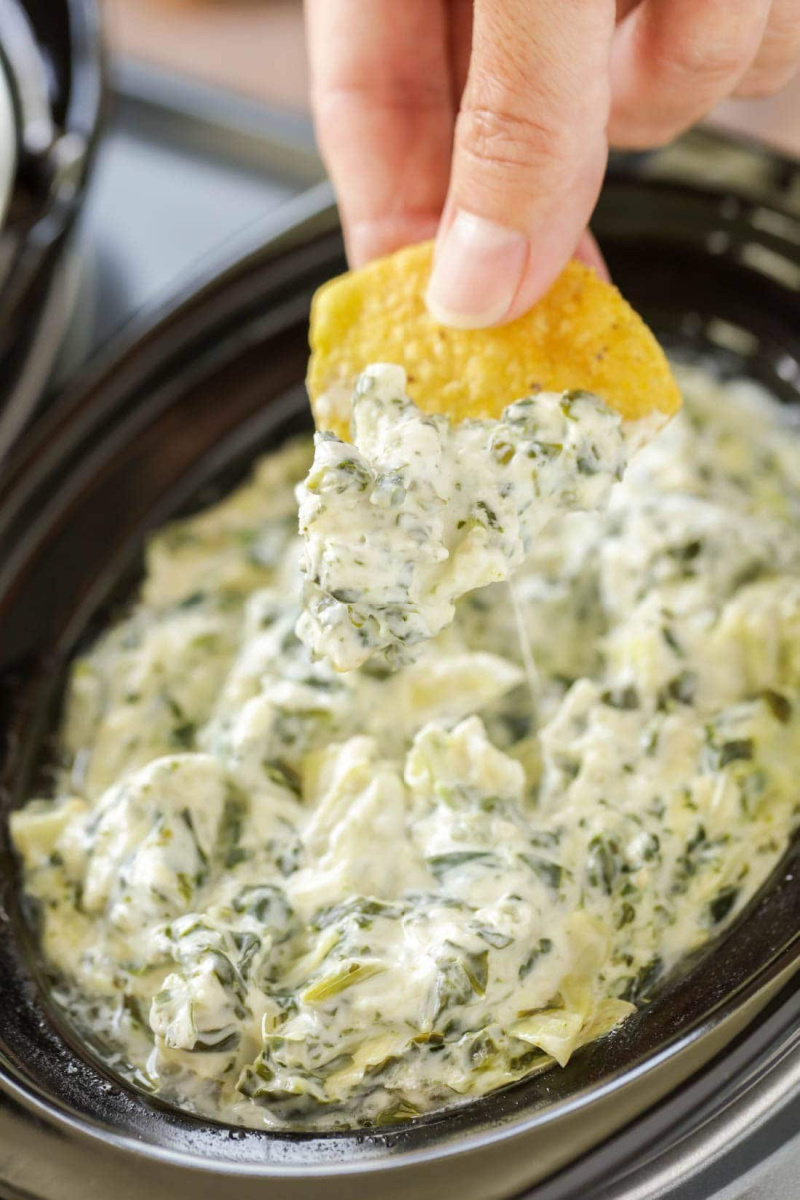 Crockpot Spinach Artichoke Dip by Lil Luna: With creamy cheese, shredded spinach, and chopped artichokes all melted together, it's the ultimate party dip.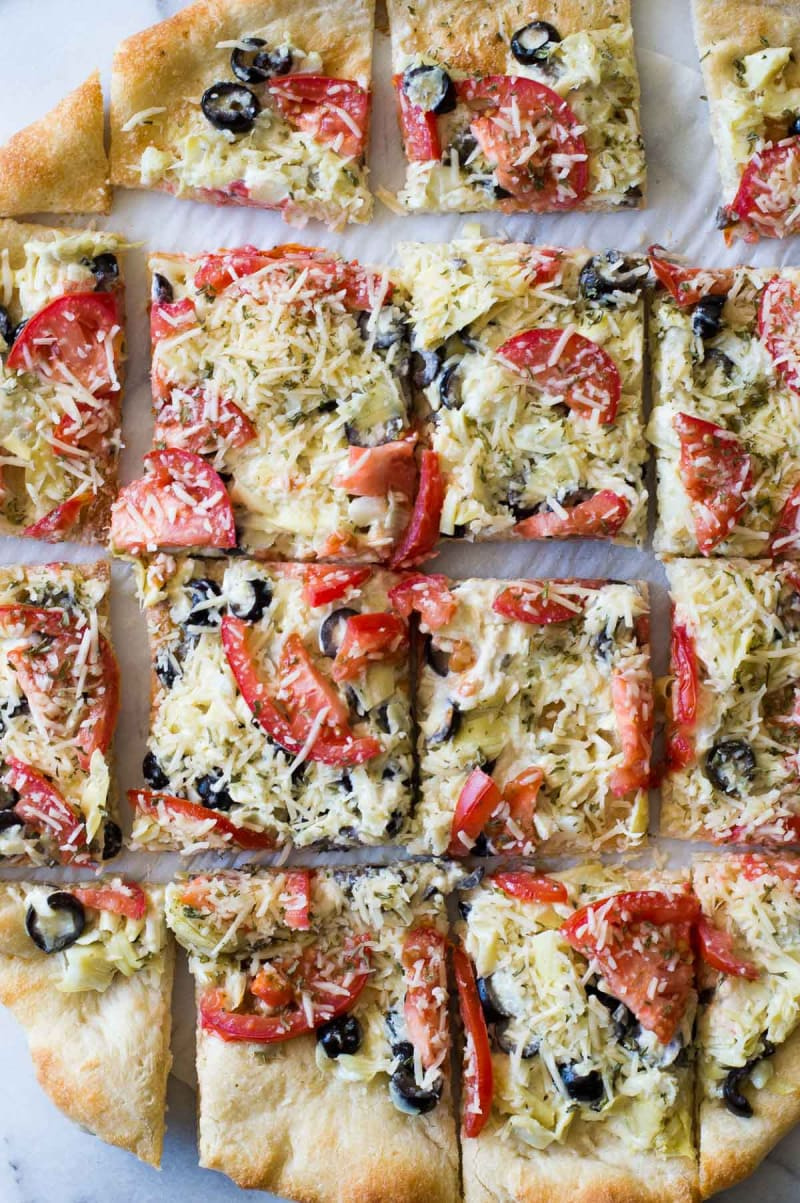 Easy Artichoke Pizza Bites by RecipeGirl: This is an easy pizza recipe that can be served as a snack, appetizer or a meal.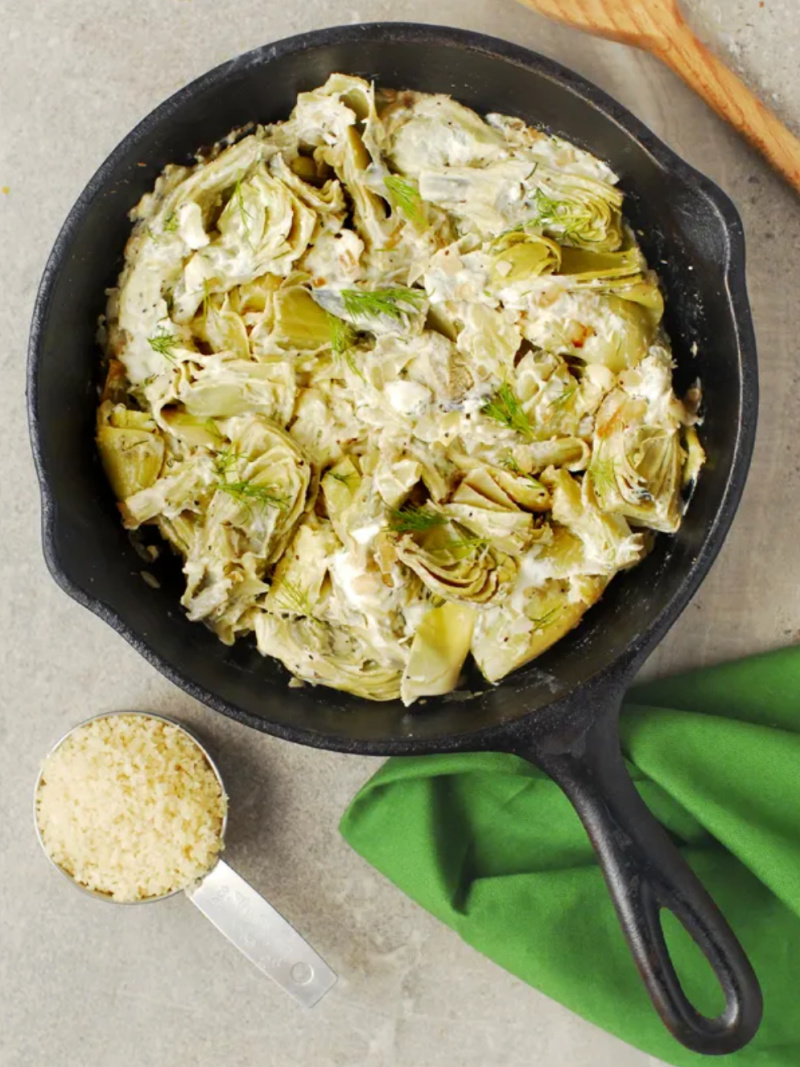 Goat Cheese Baked Artichoke Hearts by Allison's Allspice: This is a gratin-style side dish that will help you mix up your veggie routine!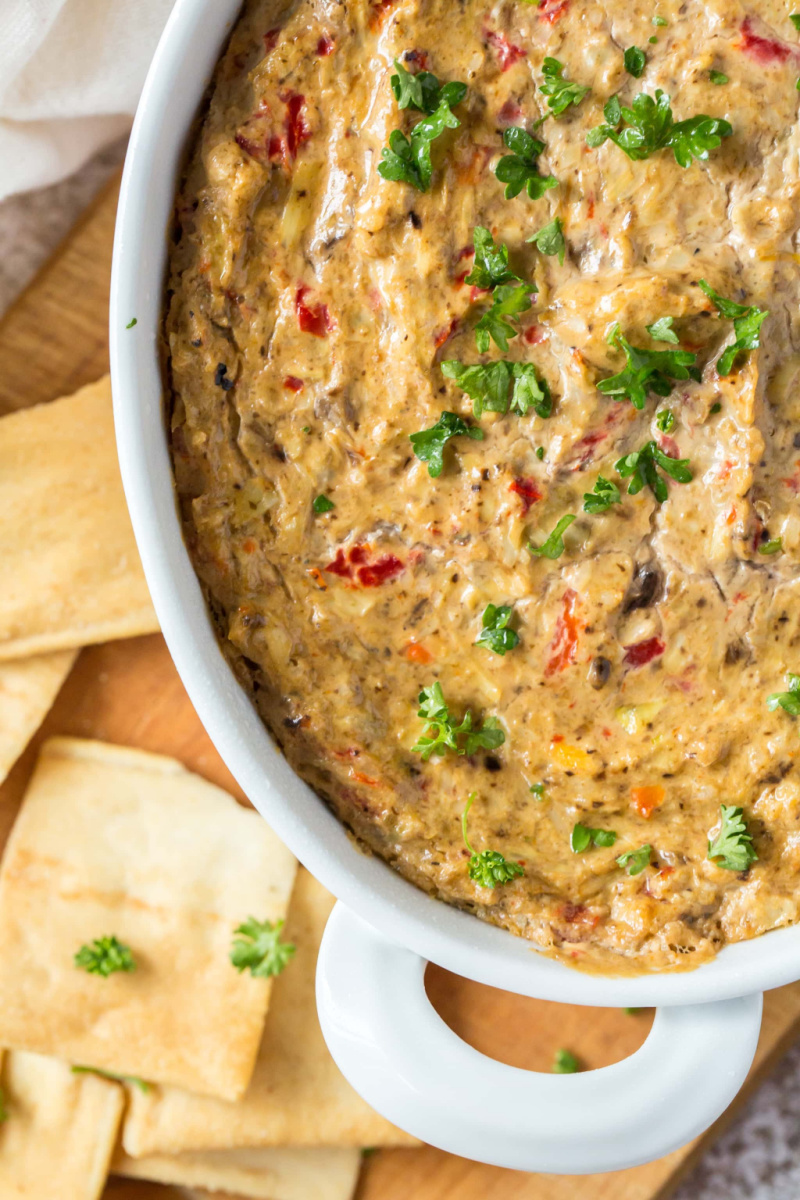 Hot Artichoke Dip with Asiago Cheese by RecipeGirl: This dip has added mushrooms and roasted red bell peppers with cream cheese and Asiago cheese, and it's all heated up together until warm and gooey.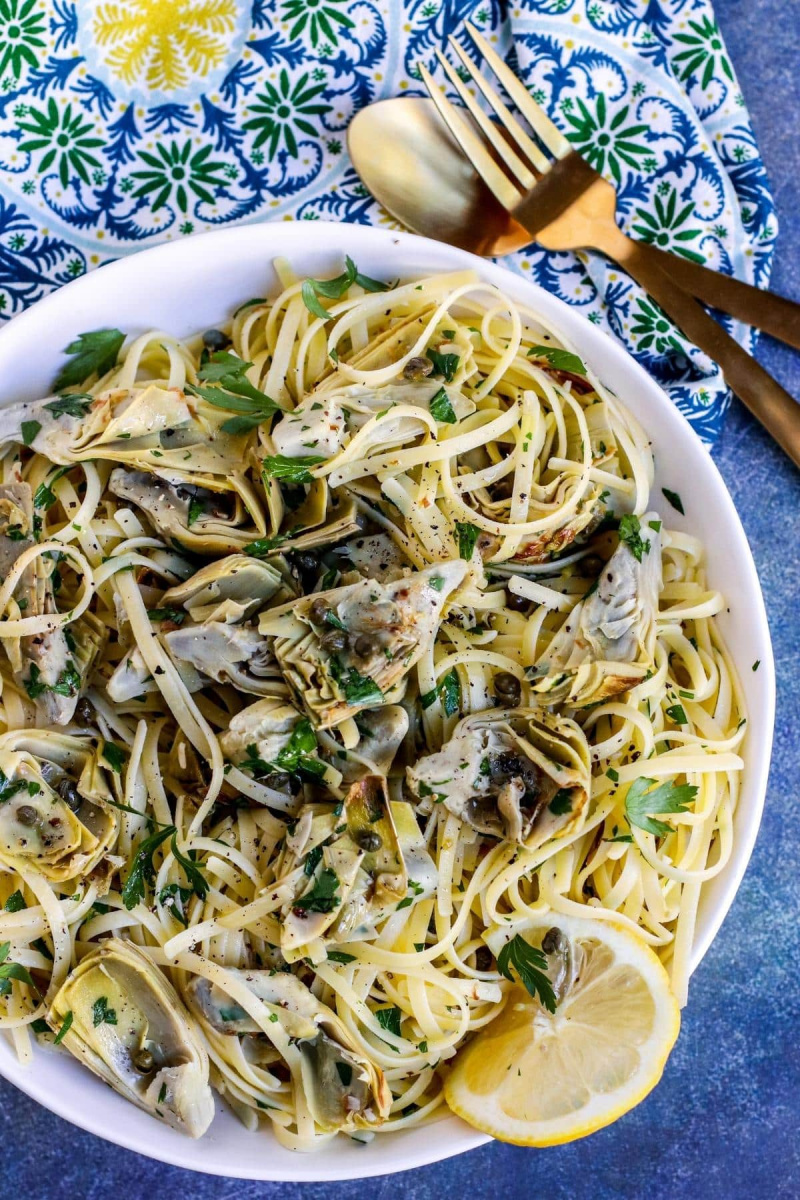 Lemon Artichoke Pasta by Veggies Save the Day: This flavorful Italian-inspired dish is ready in 30 minutes using only 7 ingredients.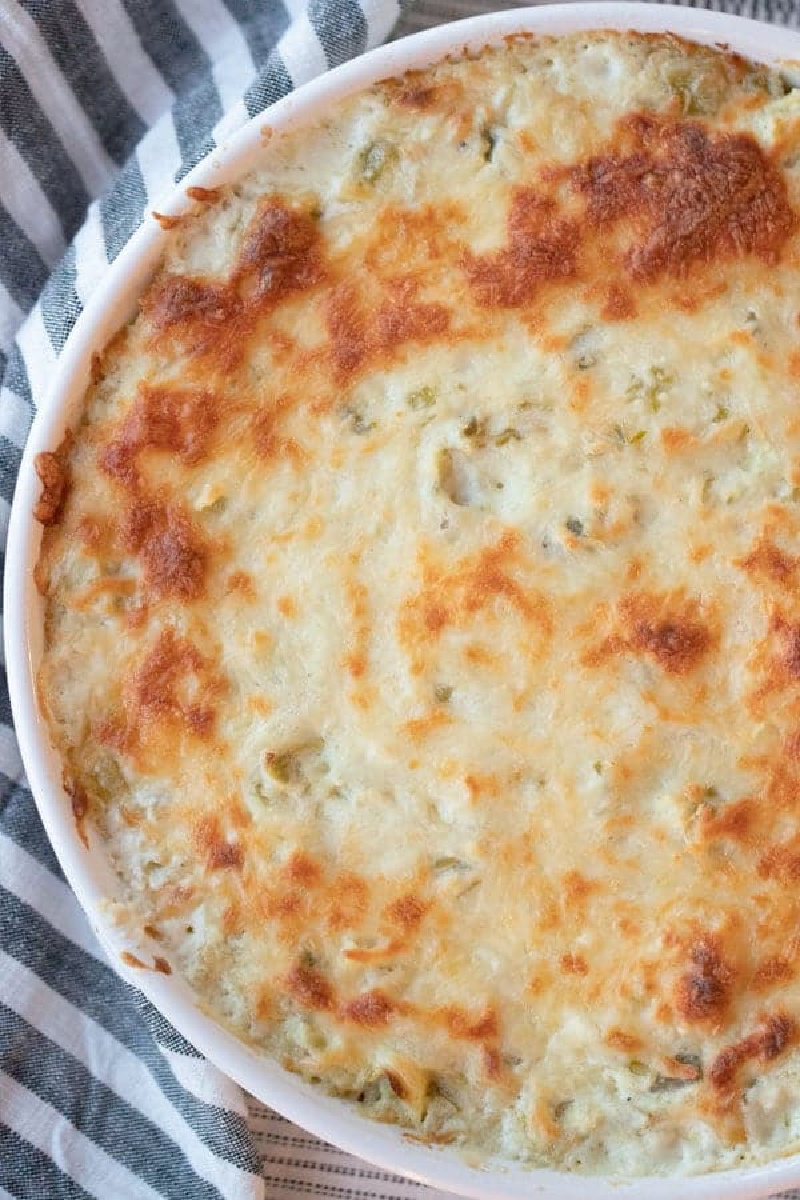 Jalapeno Artichoke Dip by The Carefree Kitchen: This warm and cheesy dip is simple to make and is a total crowd-pleaser.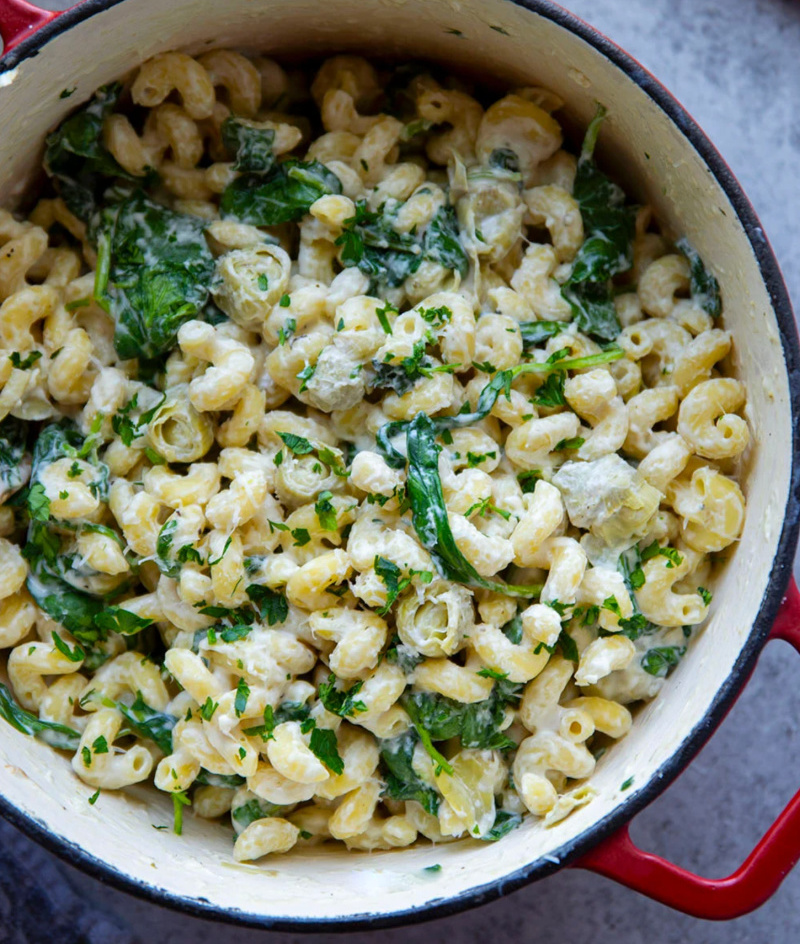 One Pot Spinach Artichoke Pasta by Whole and Heavenly Oven: This pasta is made entirely in one pot and tastes like an indulgent pasta version of the dip! Ready in minutes with only a handful of ingredients.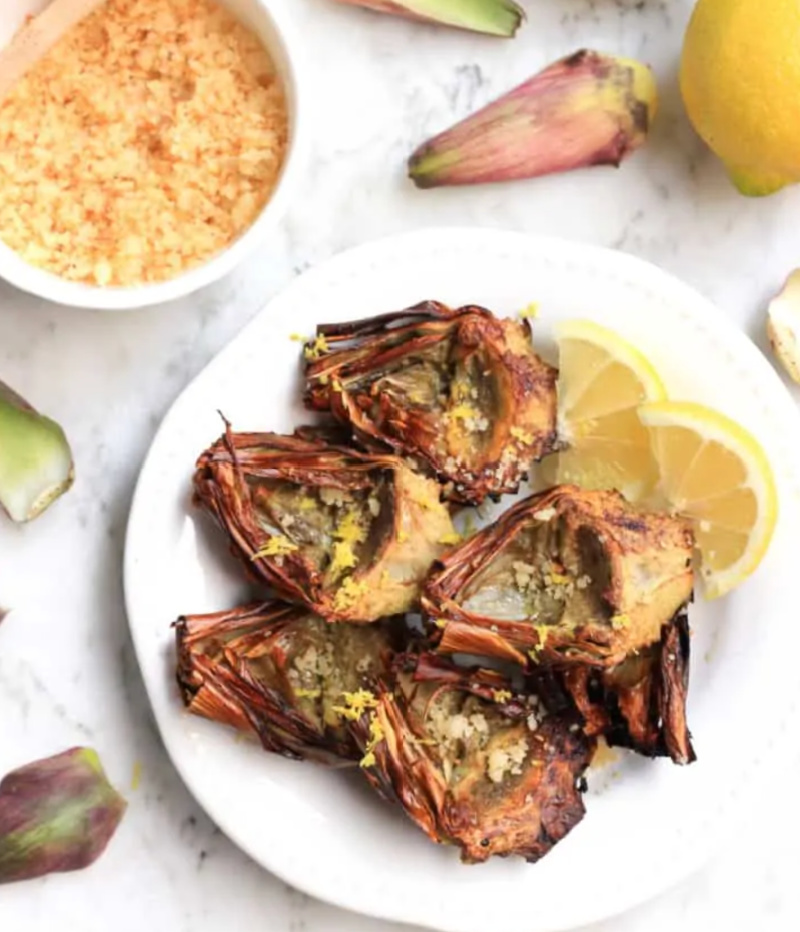 Roasted Artichokes by Dish by Dish: Simply roasted and topped with toasted lemon breadcrumbs.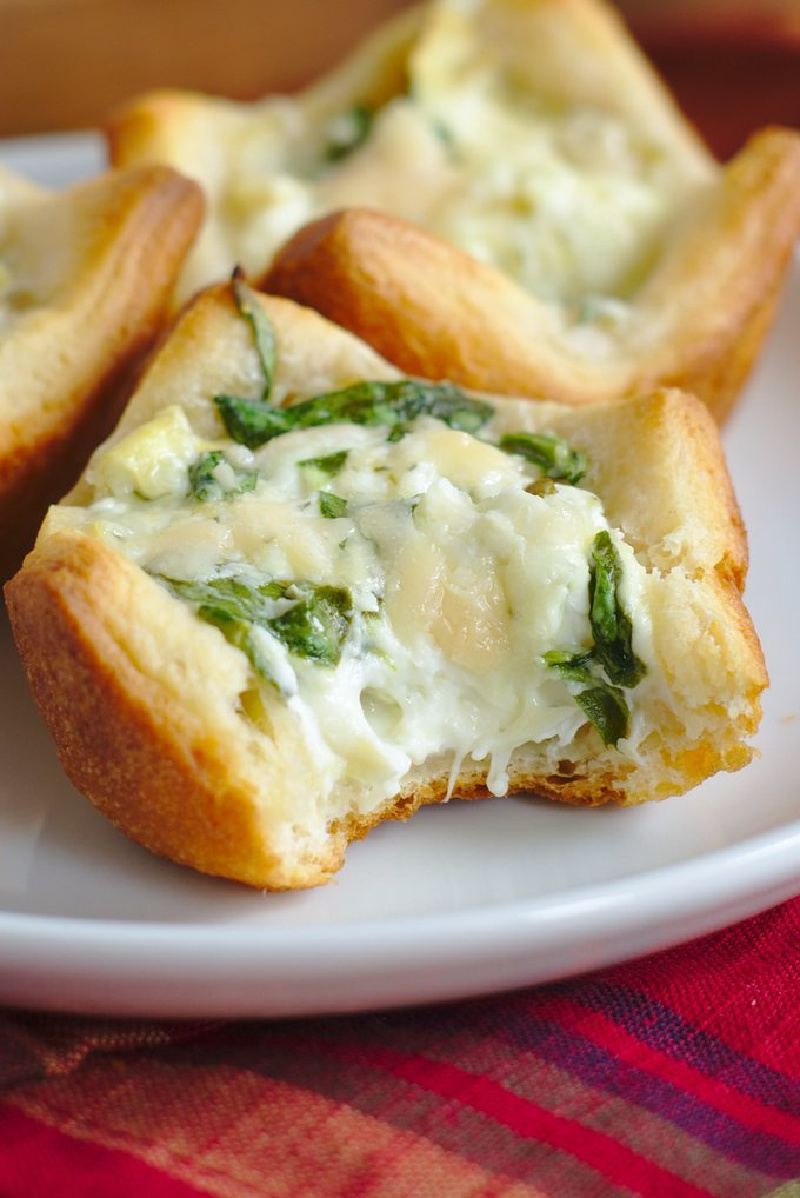 Spinach Artichoke Bites by Mildly Meandering: This is an easy appetizer made in less than 25 minutes! They are crescents filled with spinach artichoke dip and baked in a muffin pan!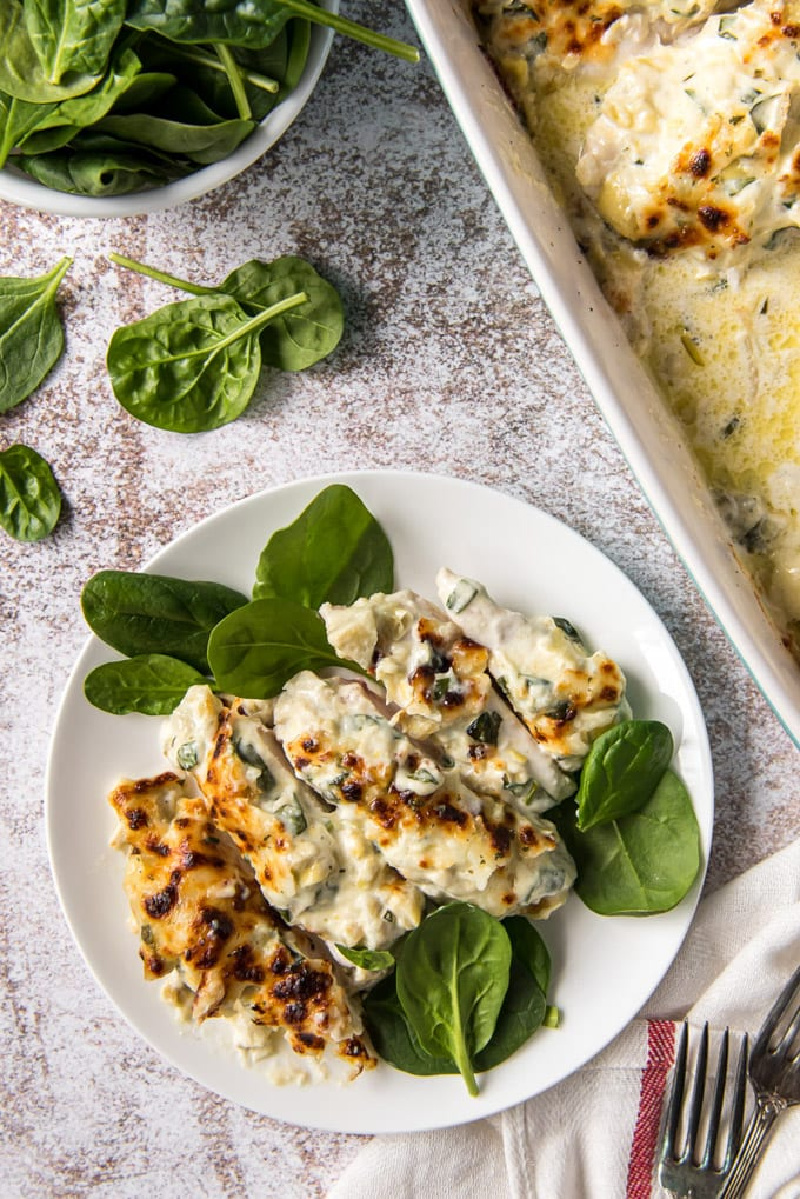 Spinach Artichoke Chicken by Yellow Bliss Road: This has a tender, juicy baked chicken breast topped with creamy spinach artichoke dip. It's creamy, savory, juicy and flavorful, all in one delicious bite.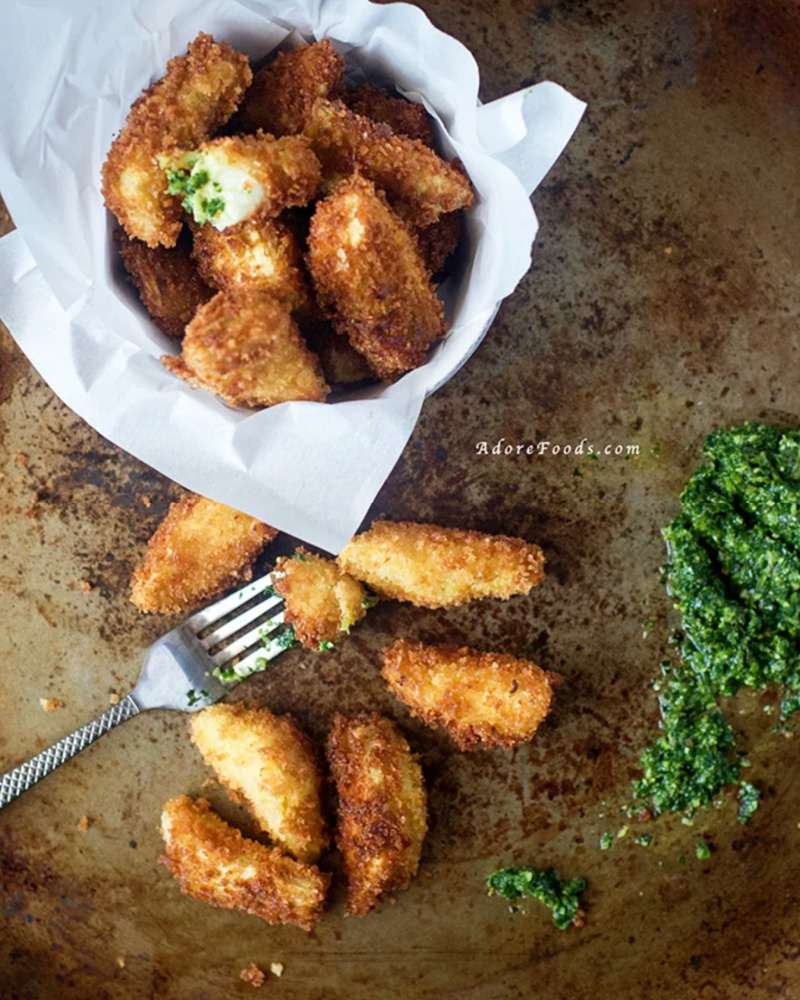 Crispy Fried Artichoke Hearts with Salsa Verde by Adore Foods: These deserve a special spot at your party table! Everyone will just gonna love them!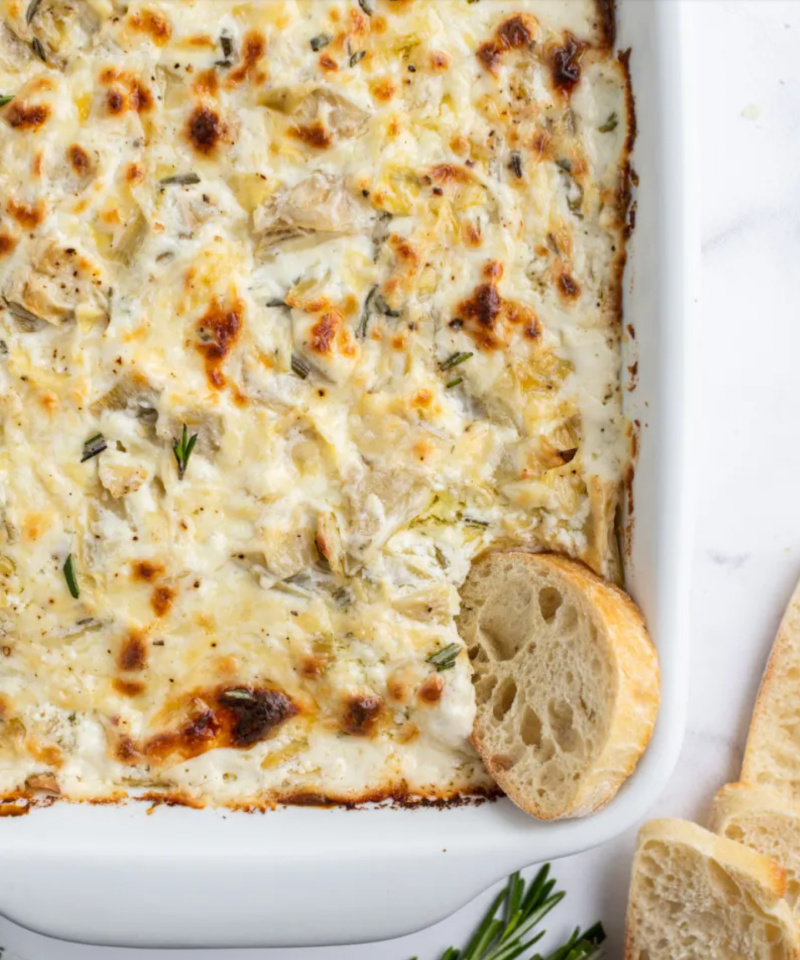 Cheesy Lemon Rosemary Artichoke Dip by RecipeBoy: This is one of those appetizer dips that is so addicting and wonderful that you'll want to dip again and again. It's perfect for a party because your guests will feel the same way.
Fun Facts About Artichoke Hearts:
The artichoke is native to the Mediterranean area and is a member of the sunflower family. It's related the the thistle.
Artichokes symbolize hope, peace and prosperity.
An artichoke may be served hot or cold. The petals are dipped into sauce or butter. The fuzzy choke is scraped off and discarded to reveal the delicious heart in the middle of the artichoke.
Ancient Greeks believed that as a punishment for deceiving him, Zeus transformed his lover Cynara into an artichoke.
Italy is the country that is the top consumer of artichokes.
Castroville, CA is known as the artichoke capital of the world.
Marilyn Monroe was named Castroville's 1st honorary artichoke queen in 1948.