Choose from these 25 Best Hot Dog Recipes to make the best hot dogs all year long. From quick and easy dogs to corn dogs to gourmet hot dogs of all varieties, you are bound to find a new favorite in this collection.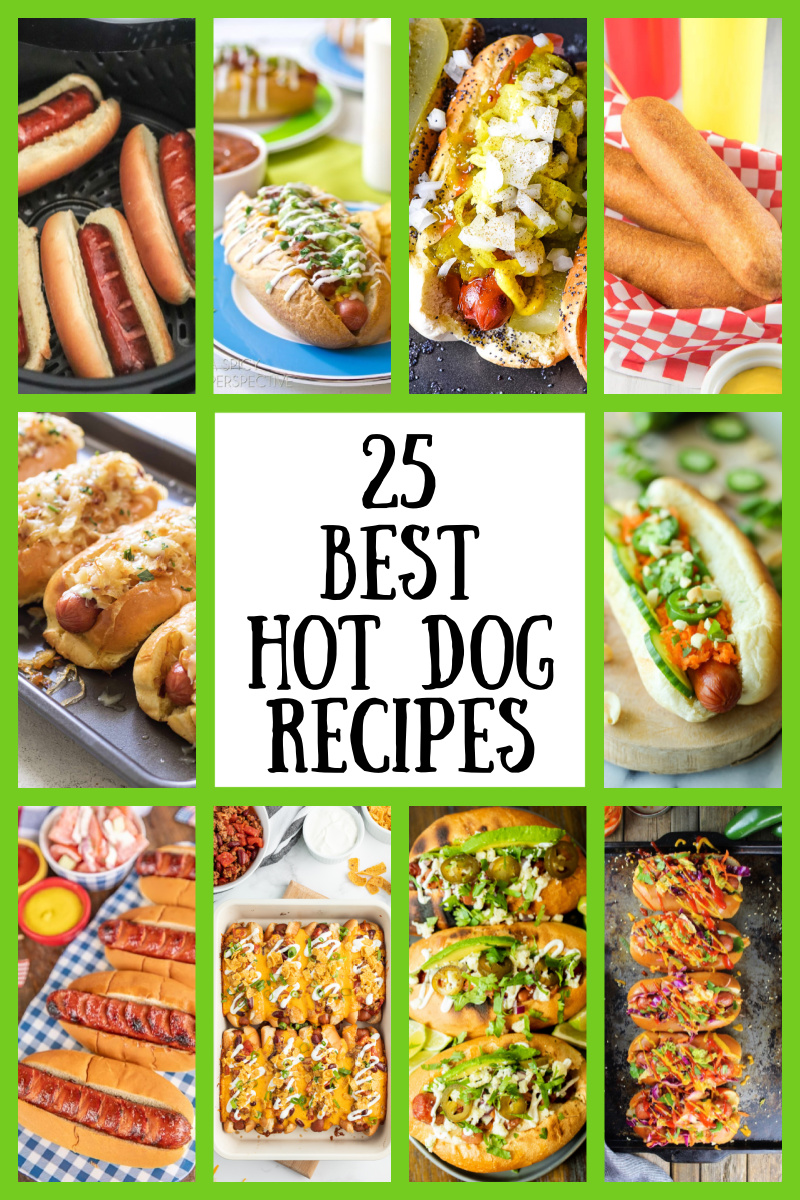 July 21st is National Hot Dog Day! It's a day to make and eat hot dogs, so I suggest browsing through the 25 Best Hot Dog Recipes to find a hot dog that you just have to try! Or visit your favorite hot dog vendor and buy a couple dogs to eat. Celebrate by sharing your hot dog creation on social media using the hashtags #NationalHotDogDay, #HotDogDay and #RecipesForHolidays. Be sure to check out my July Food Holidays page so you can follow along with all of the food holidays in the month of July!
The History of Hot Dogs:
Sausages date back to the Roman empire, but "frankfurters" and "wieners" came about later.
Frankfurt, Germany claims fame to the frankfurter. Vienna, Austria claims that they are the birthplace of the "hot dog" saying they invented the hot dog wiener way back in 1487. It's tough to know where the hot dog appeared (as we know it) first.
In America, a German immigrant first sold "dachshund sausages" in New York in the 1860's. In 1870, a German immigrant named Charles Feltman opened the first hot dog stand on Coney Island. He sold 3600 dogs in his first year.
In 1880, a sausage vendor in St. Louis used white gloves to serve his hot dogs. Legend has it that he ran out of white gloves and ended up asking a baker to bake him some long buns to hold his hot dogs.
Hot dogs started becoming favorite baseball fare in 1893.
In 1916, Nathan Handwerker opened the first Nathan's hot dog stand in Coney Island. Nathan's grew over the years and opened restaurants and sold their hot dogs commercially. Other brands followed.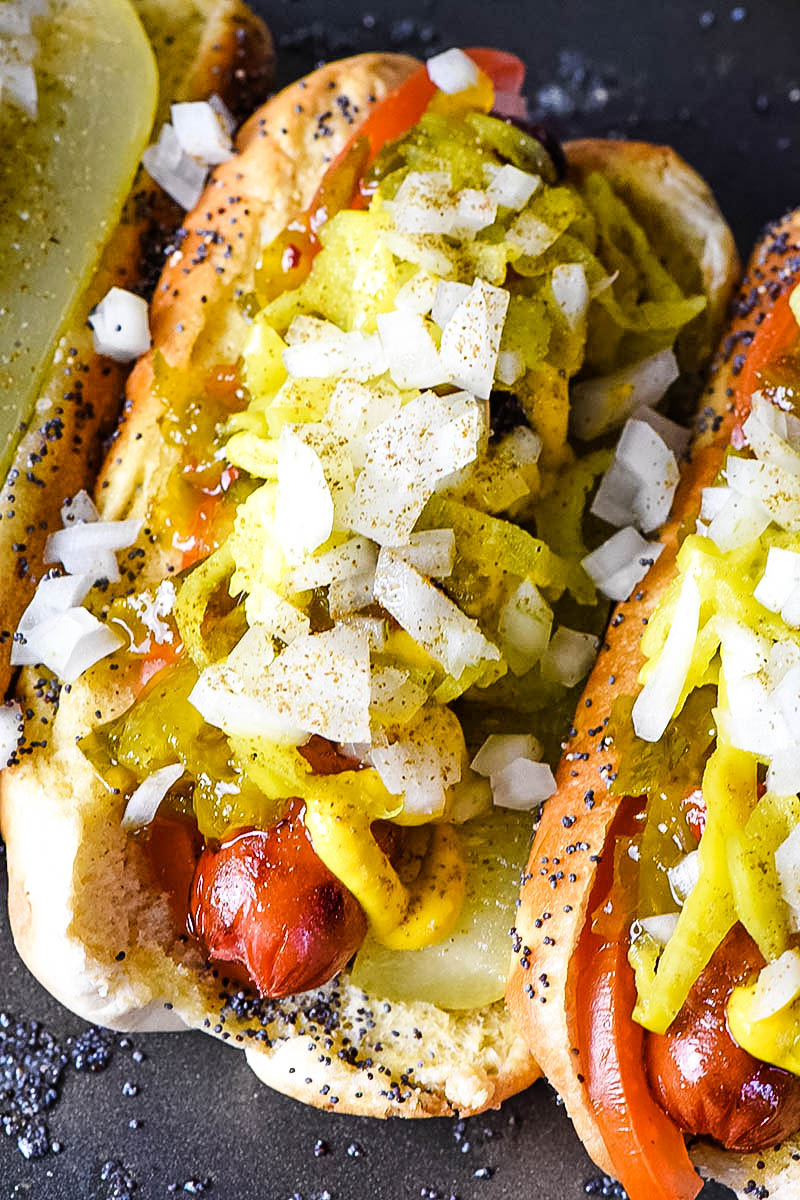 Chicago Hot Dogs by Adventures of Mel. Grilled beef hot dogs (char dogs) recipe with all the best toppings and poppy seed buns.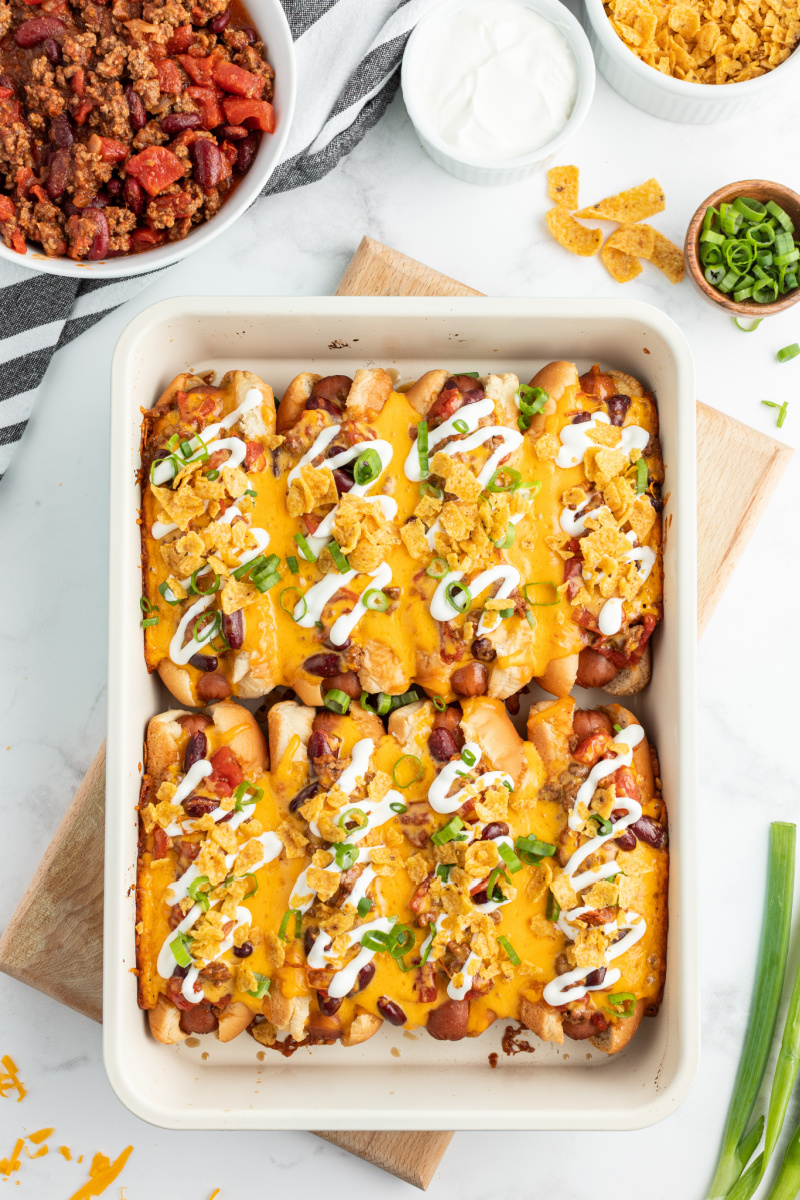 Baked Chili Dogs by Recipes For Holidays. These are hot dogs smothered with homemade chili and cheddar cheese, and baked until hot and gooey and melted. They're topped with sour cream, green onions and crushed Fritos corn chips.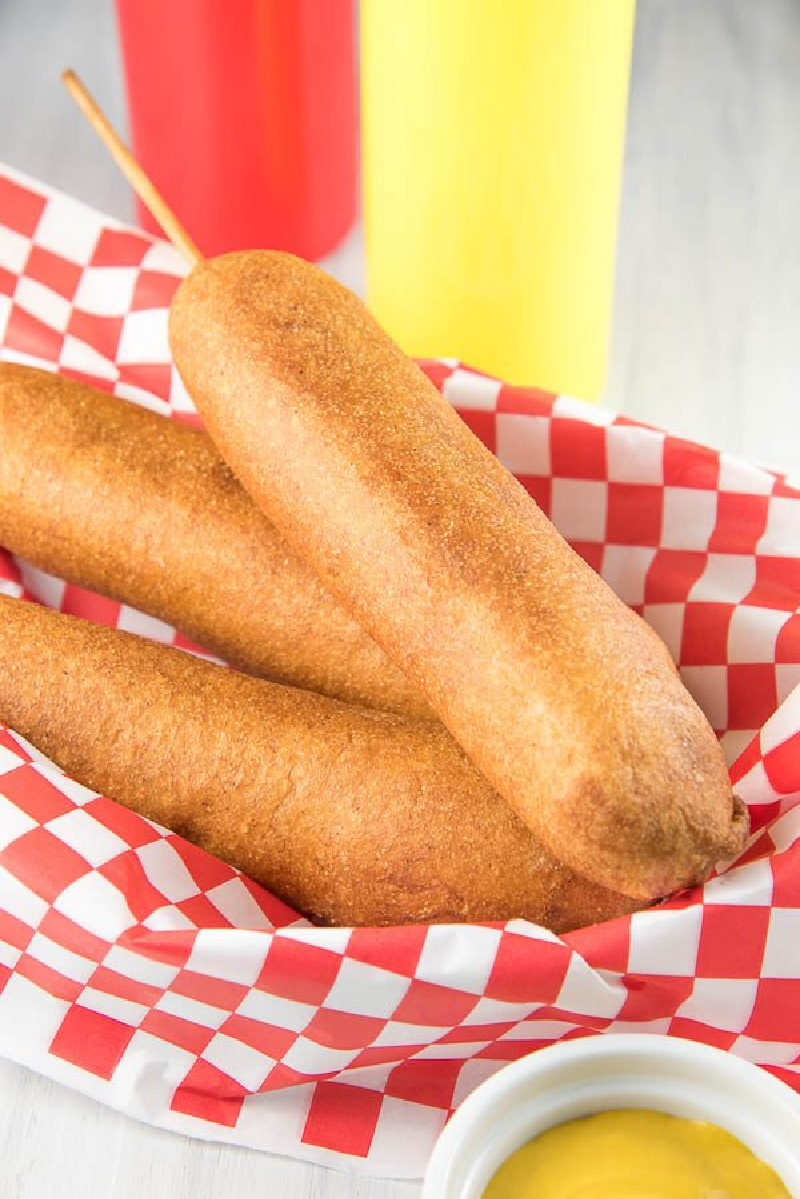 Corn Dogs by Recipe Girl. These are fast and easy to make at home, and they taste better than the ones at the ballgame or the State Fair!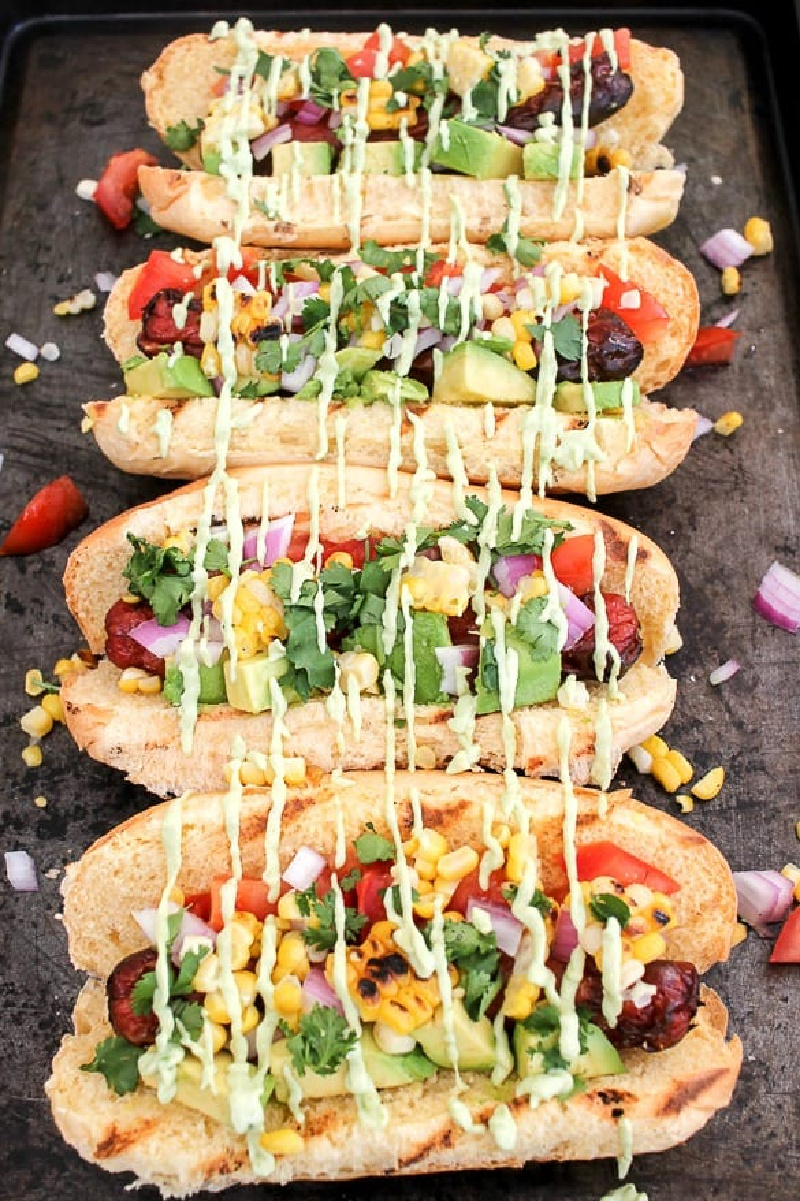 Tex Mex Hot Dogs by A Turtle's Life for Me. Corn, tomatoes, red onion, cilantro and avocado cream make these hot dogs delicious!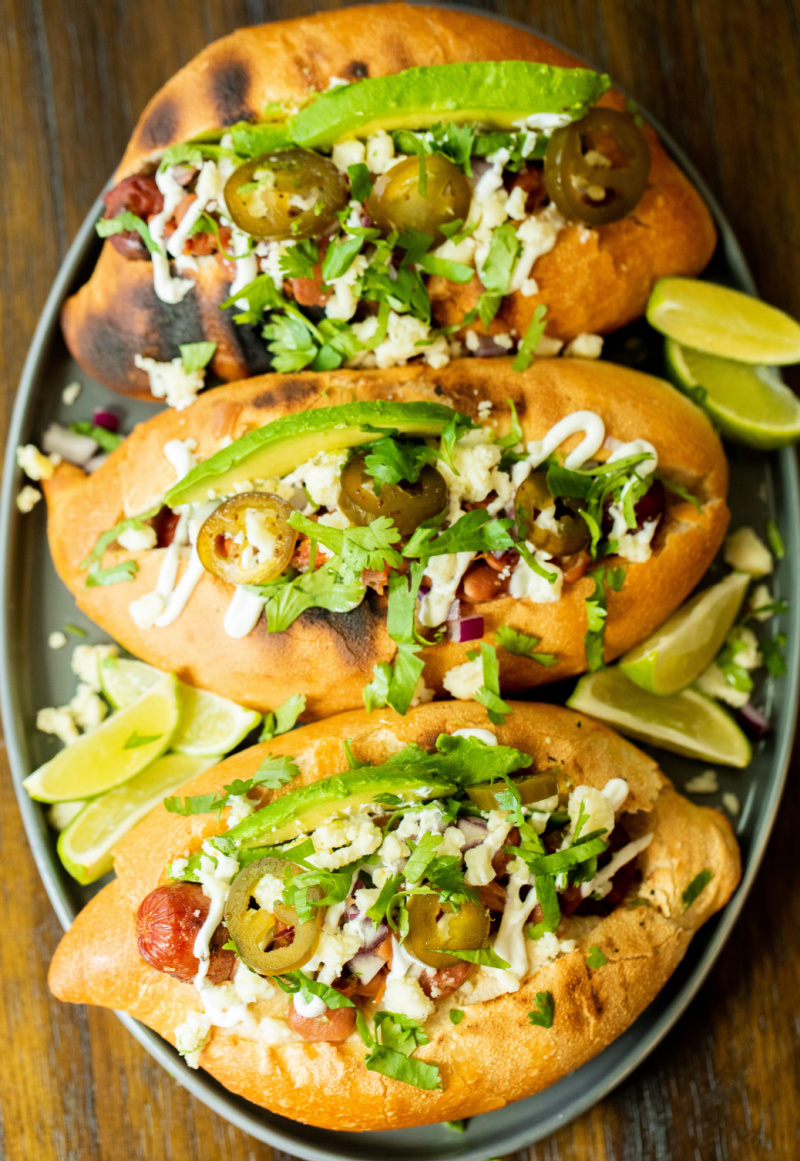 Sonoran Hot Dogs by Hey Grill, Hey. Start with a bacon wrapped hot dog, add various Mexican-inspired toppings, and serve on a bolillo-style bun.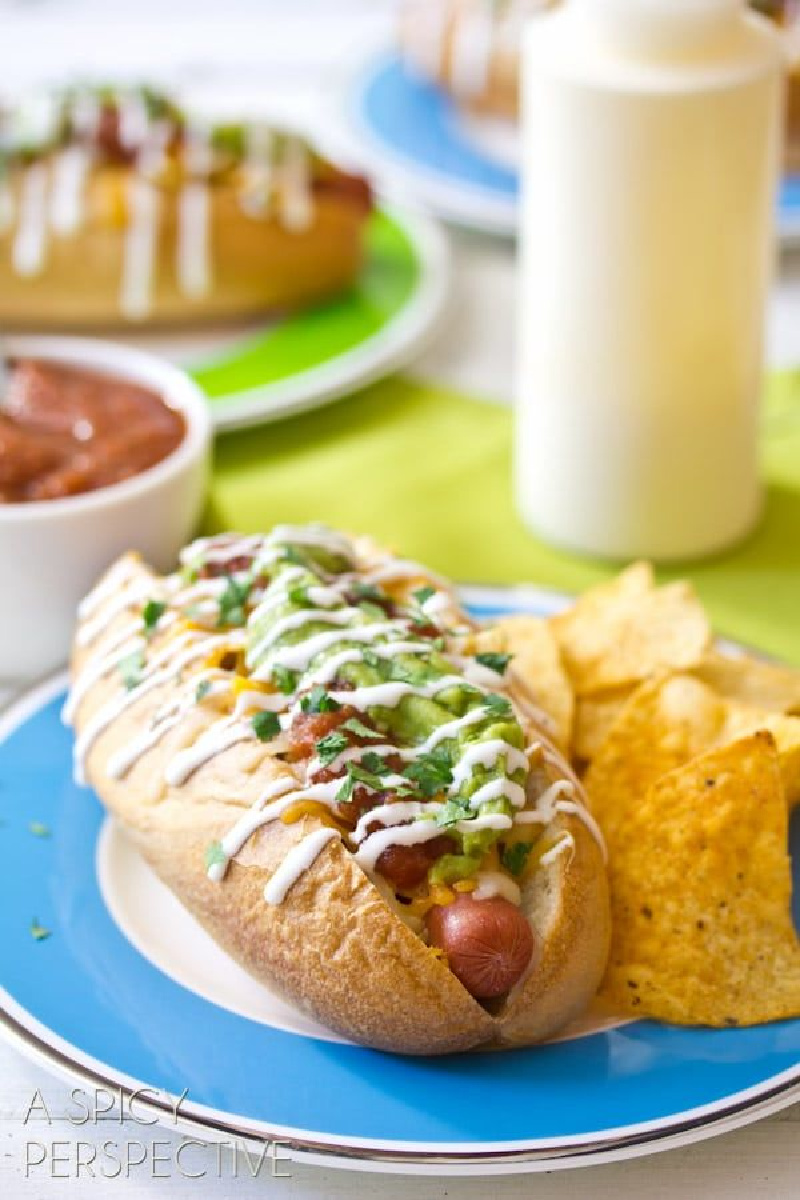 Nacho Hot Dogs by A Spicy Perspective. This easy hot dog recipe, loaded with nachos is both fun and tasty! Pile on your favorite nacho toppings with crumbled tortilla chips.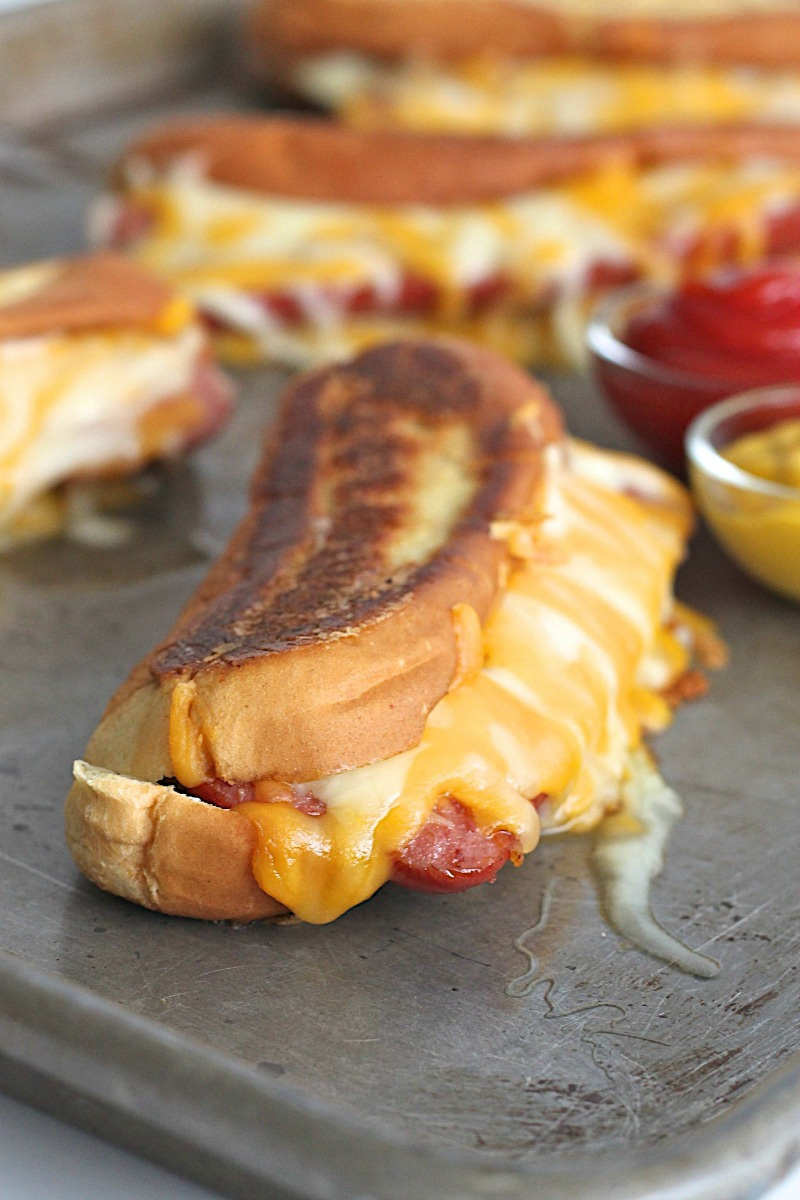 Grilled Cheese Hot Dogs by The Baker Mama. A buttery crisp hot dog bun filled with lots of melted cheese and a juicy grilled hot dog.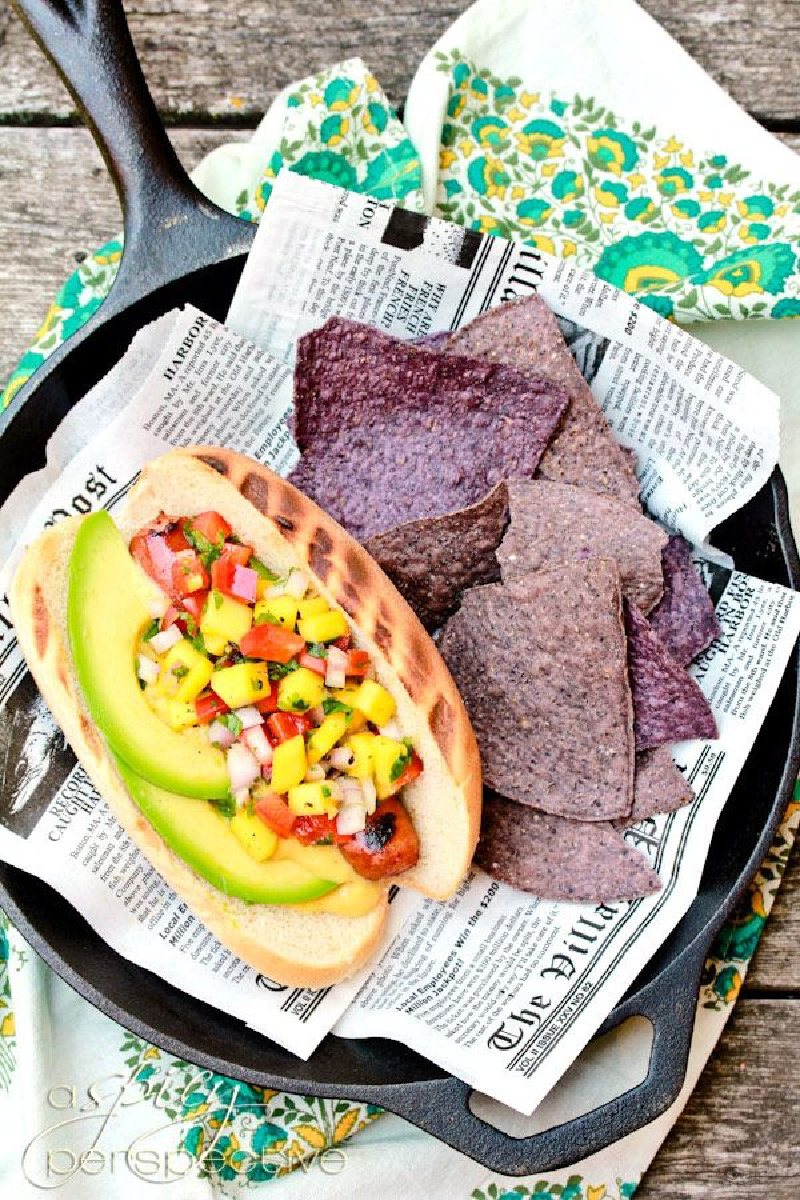 Hawaiian Hot Dogs by A Spicy Perspective. These hot dogs have a mango salsa and pineapple mustard!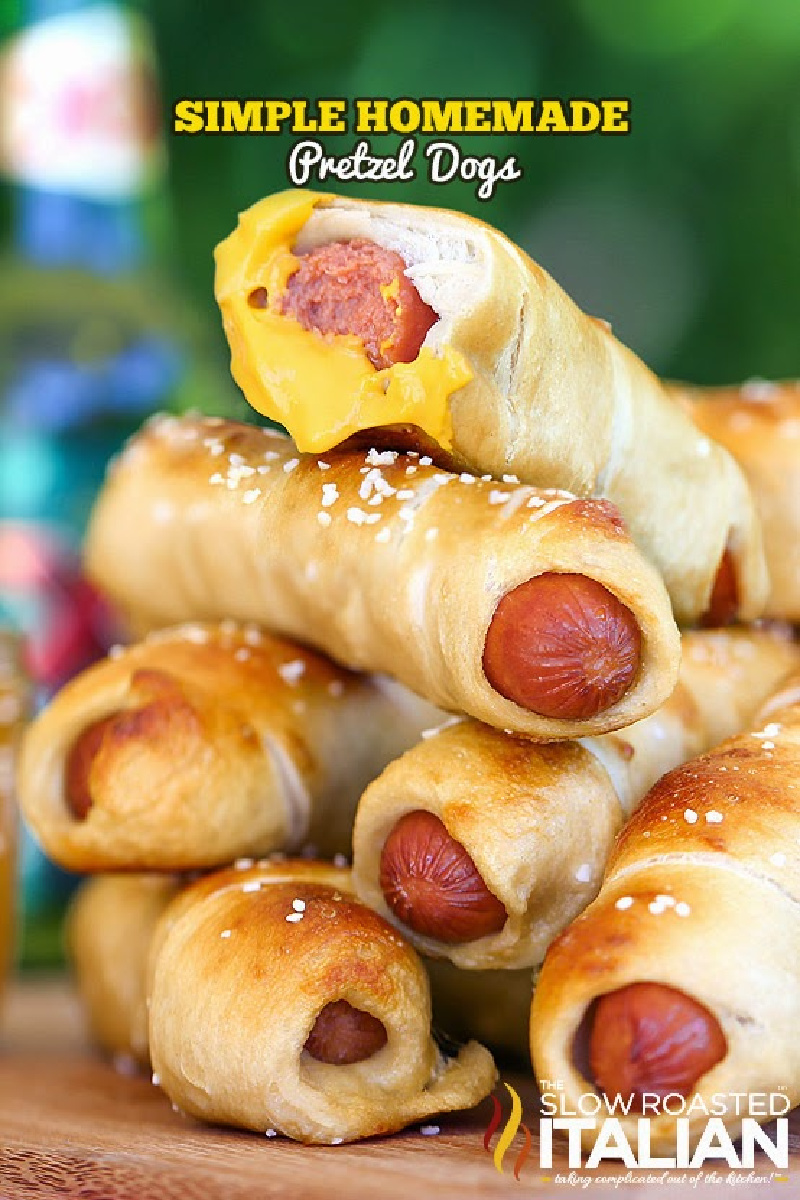 Homemade Pretzel Dogs by The Slow Roasted Italian. All-beef dogs baked inside of pretzel hot dog buns.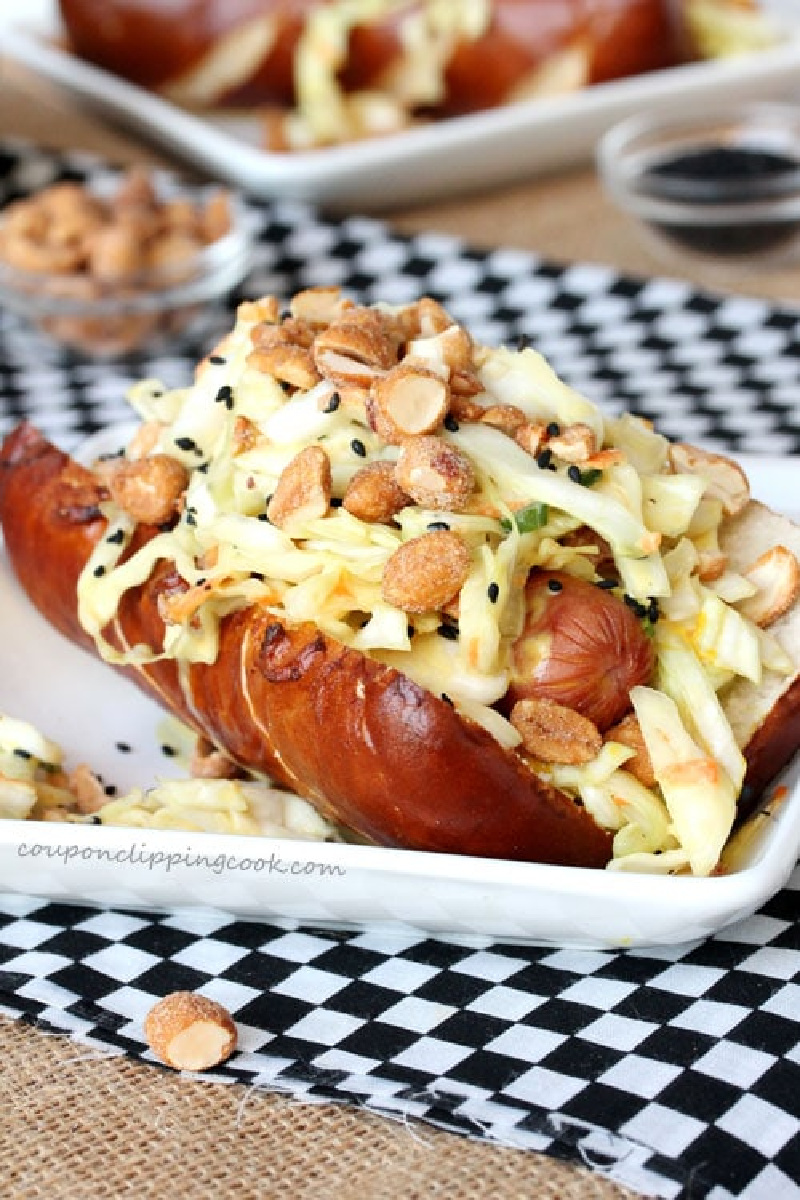 Honey Mustard Slaw Dogs by Coupon Clipping Cook. These hot dogs are topped with juicy sweet slaw and honey roasted peanuts.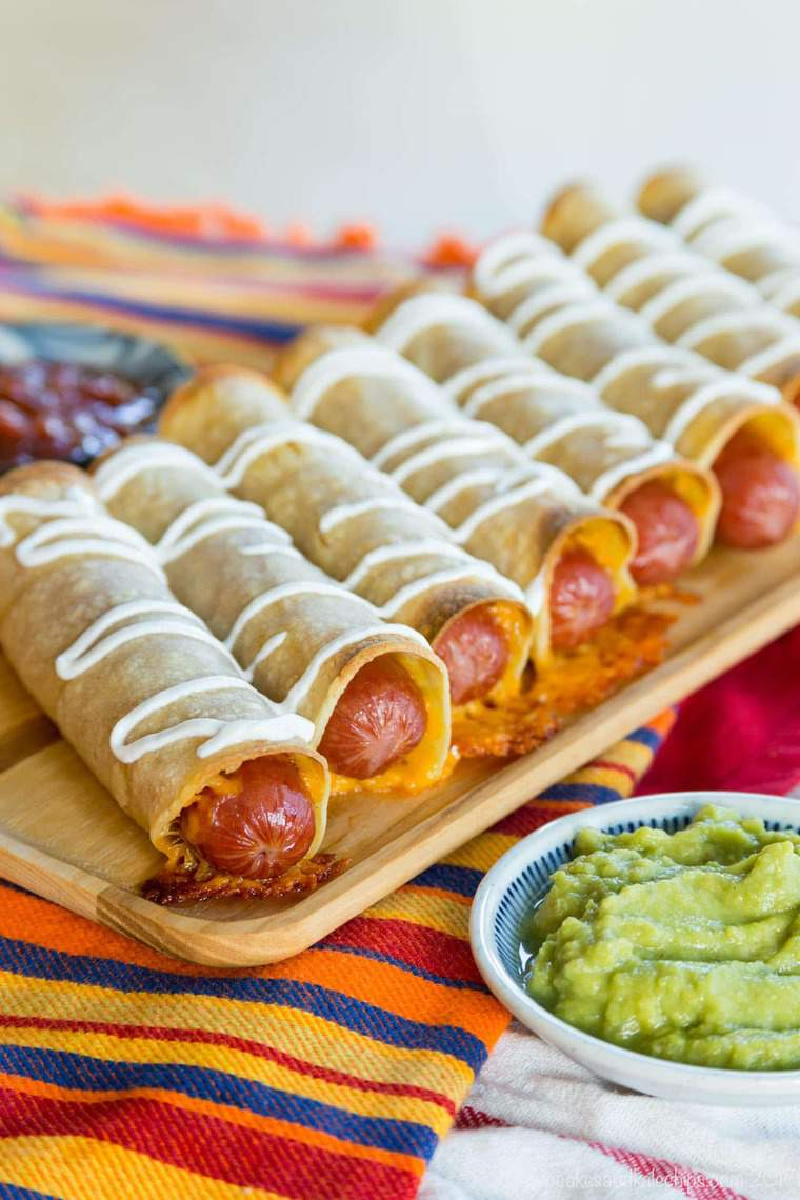 Hot Dog Taquitos by Cupcakes and Kale Chips. These Tex Mex-style hot dogs are rolled up in corn tortillas with cheddar cheese, then popped in the oven or air fryer.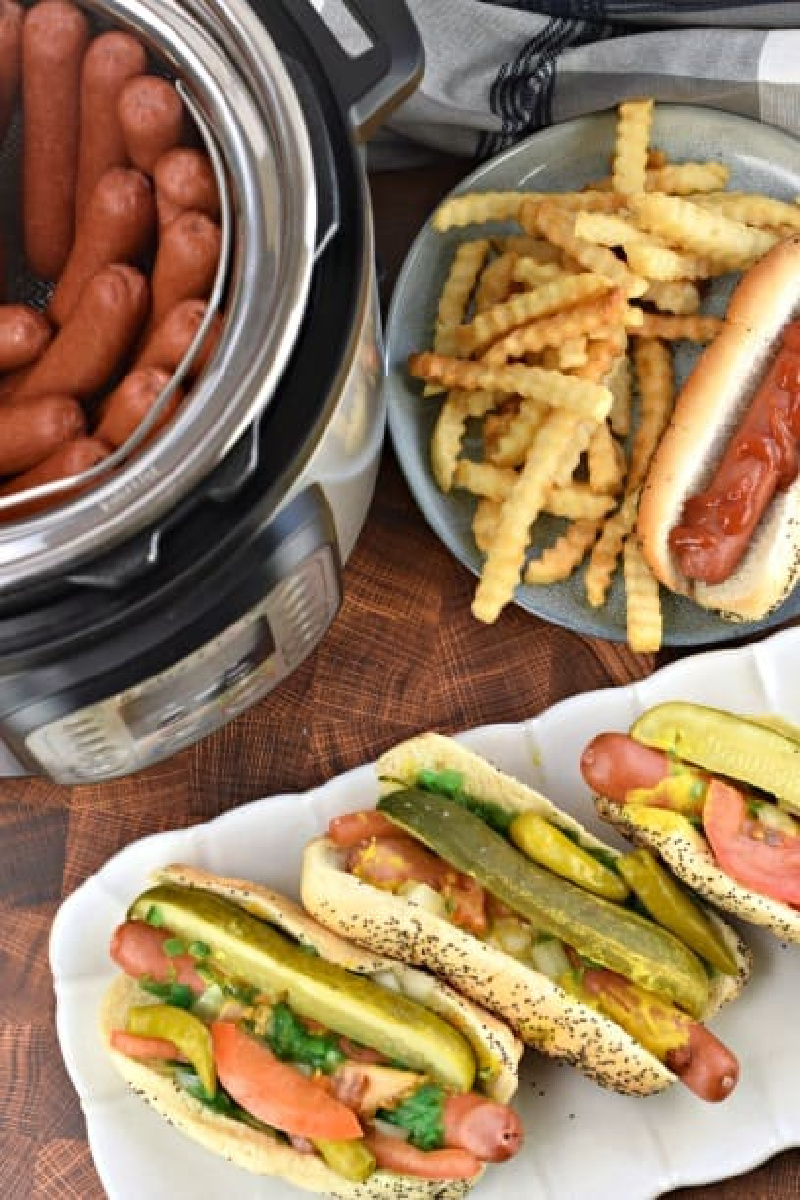 Instant Pot Hot Dogs by Shugary Sweets. Perfect for when you want to cook 1 hot dog or 30 hot dogs!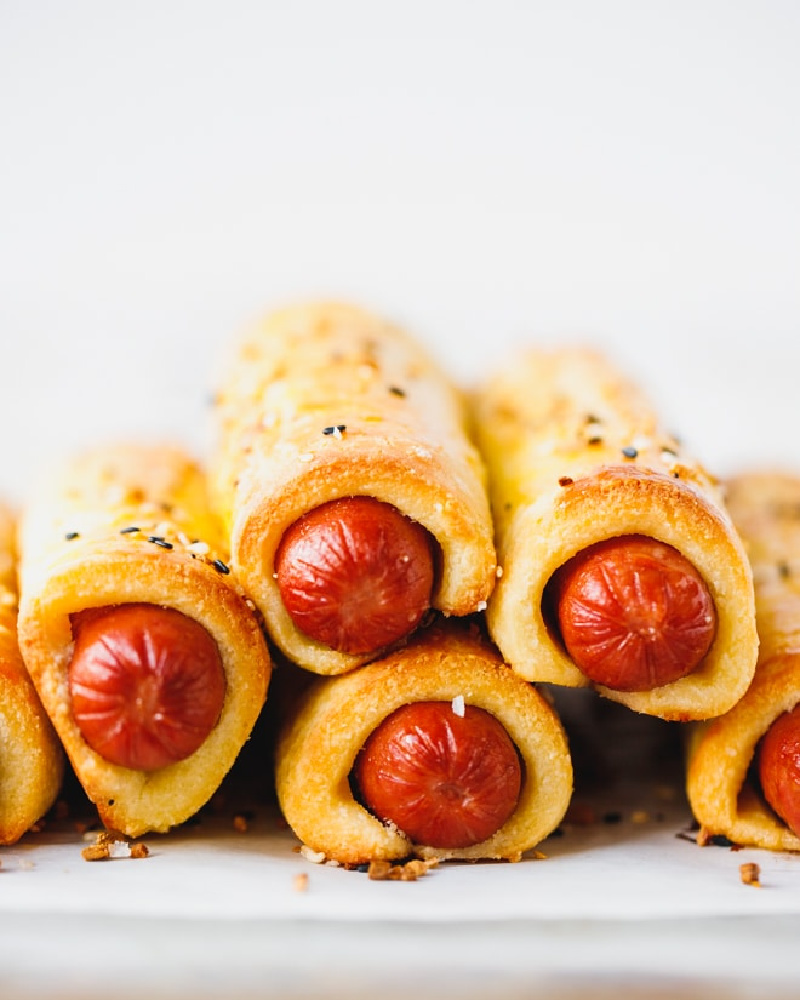 Keto Hot Dogs by Cooking LSL. These are beef hot dogs wrapped in thinly rolled fathead dough, brushed with egg yolk and topped with everything bagel seasoning.
Korean Slaw Dogs by Taste and See. These hot dogs are full of Korean BBQ sauces, spicy kimchi, and sweet and tangy Asian Slaw.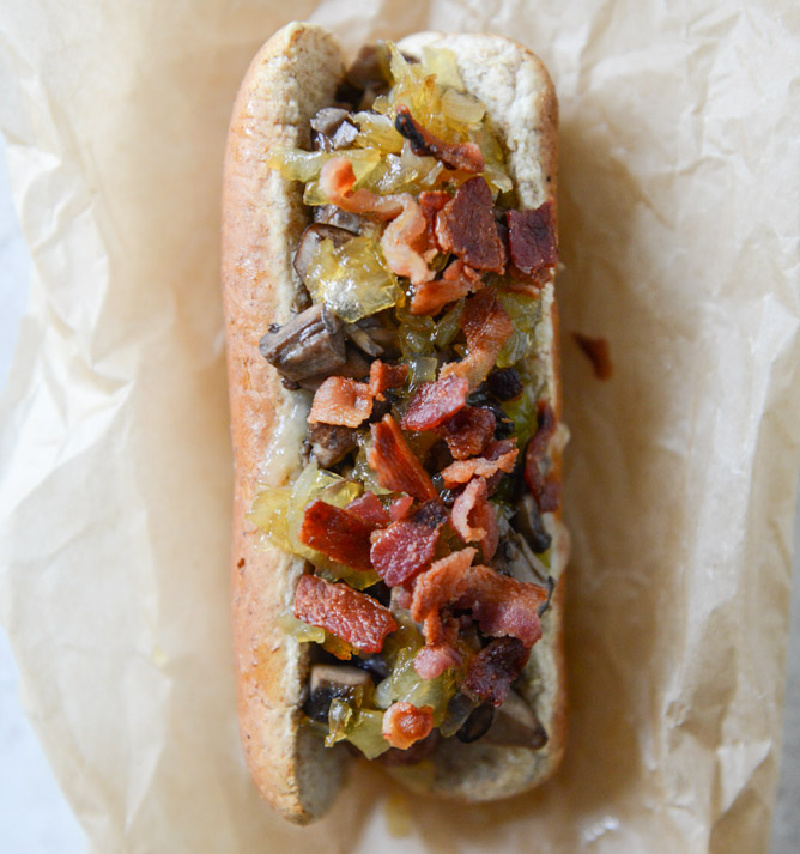 Loaded Cheddar Hot Dogs by How Sweet Eats. They're covered in white cheddar cheese, juicy garlic mushrooms, honey caramelized onions, crispy fried bacon and your fair share of condiments.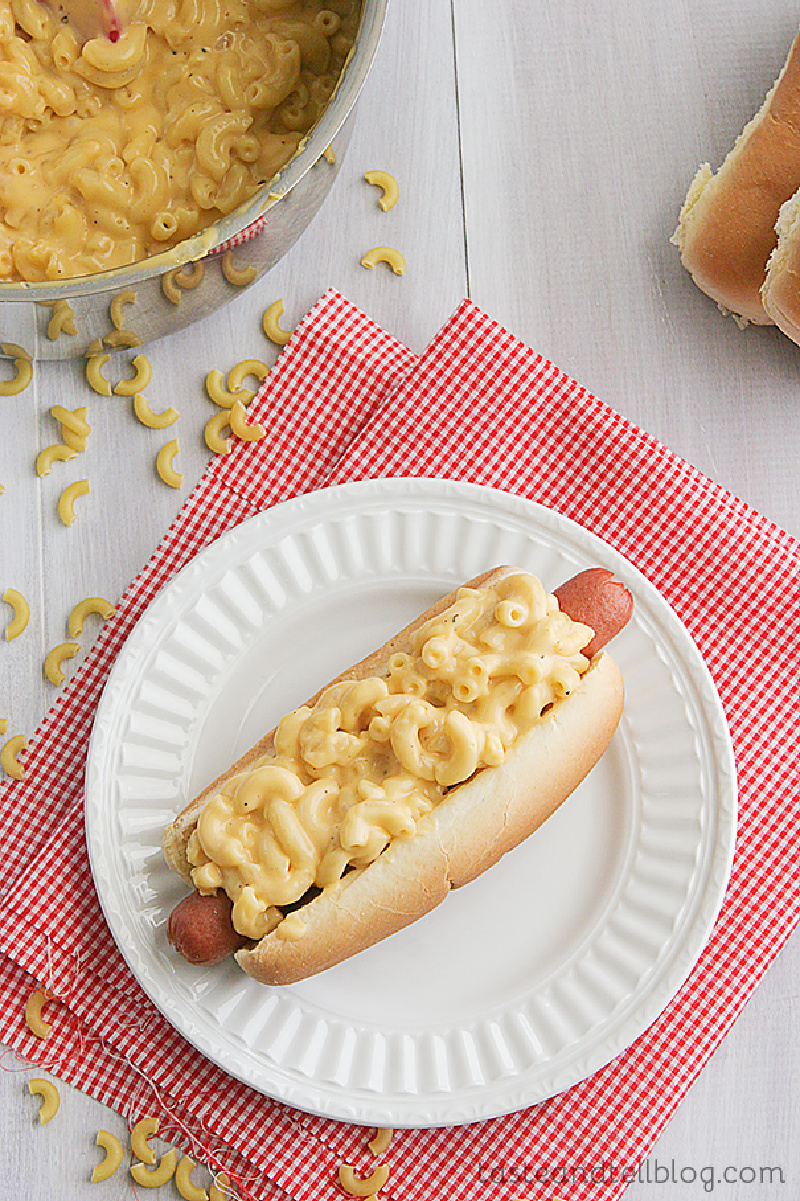 Mac and Cheese Hot Dogs by Taste and Tell. 2 of your favorite kid foods in 1! Hot dogs are topped with creamy, cheesy mac & cheese.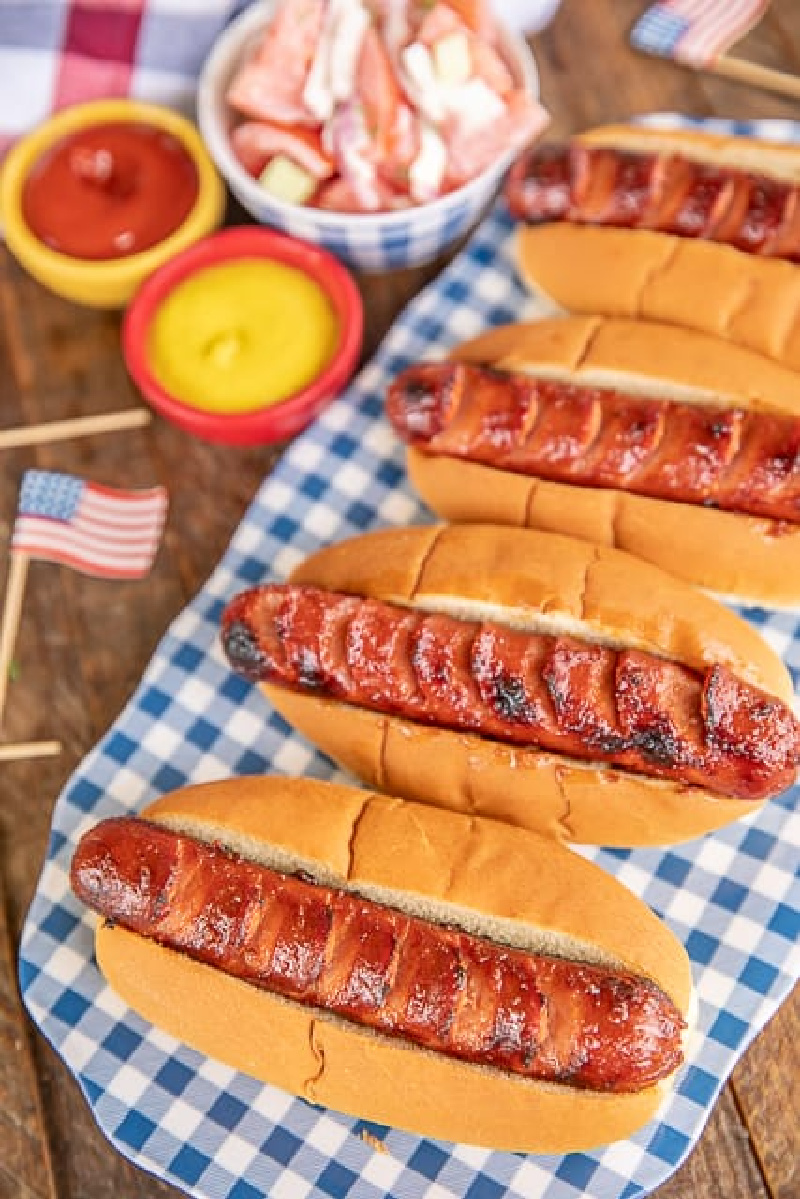 Marinated Grilled Hot Dogs by Plain Chicken. Cut slits in the hot dogs and marinate in a combination of chili sauce, onion powder, garlic powder, mustard, Worcestershire sauce, brown sugar, salt, and pepper. Easy to double or triple for a crowd!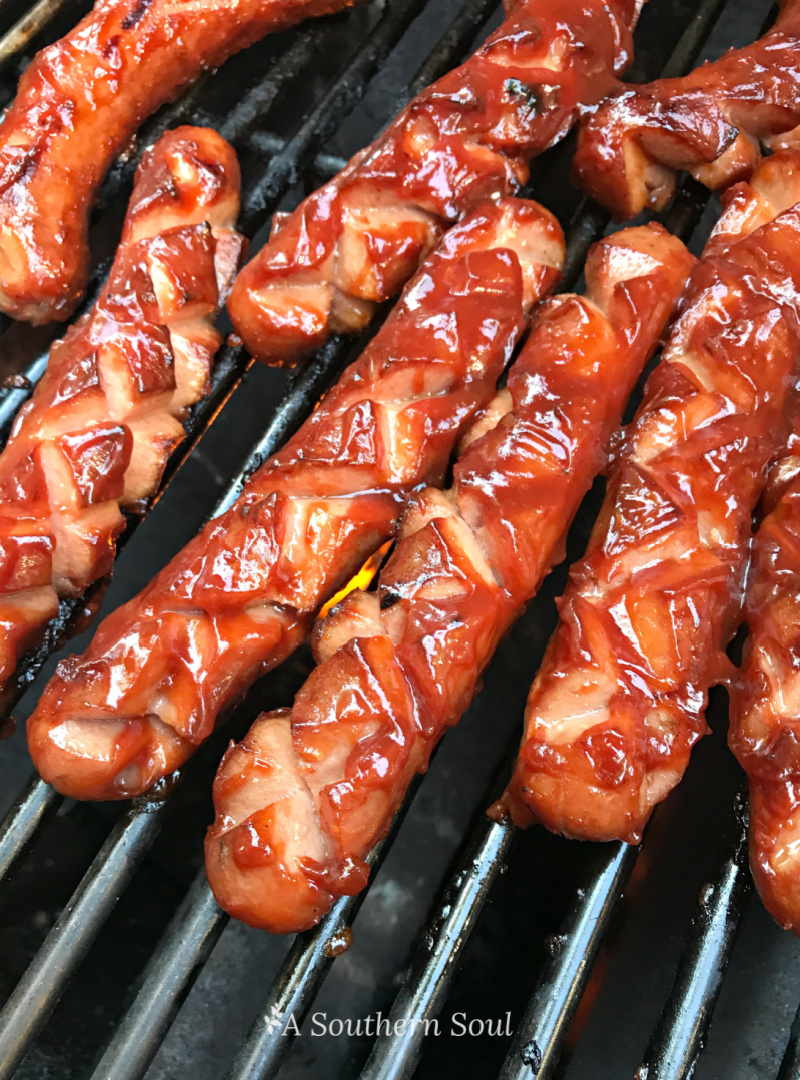 Grilled Barbecued Hot Dogs by A Southern Soul. A slathering of kicked up, store bought barbecue sauce seeps into crispy hash marks of grilled hot dogs.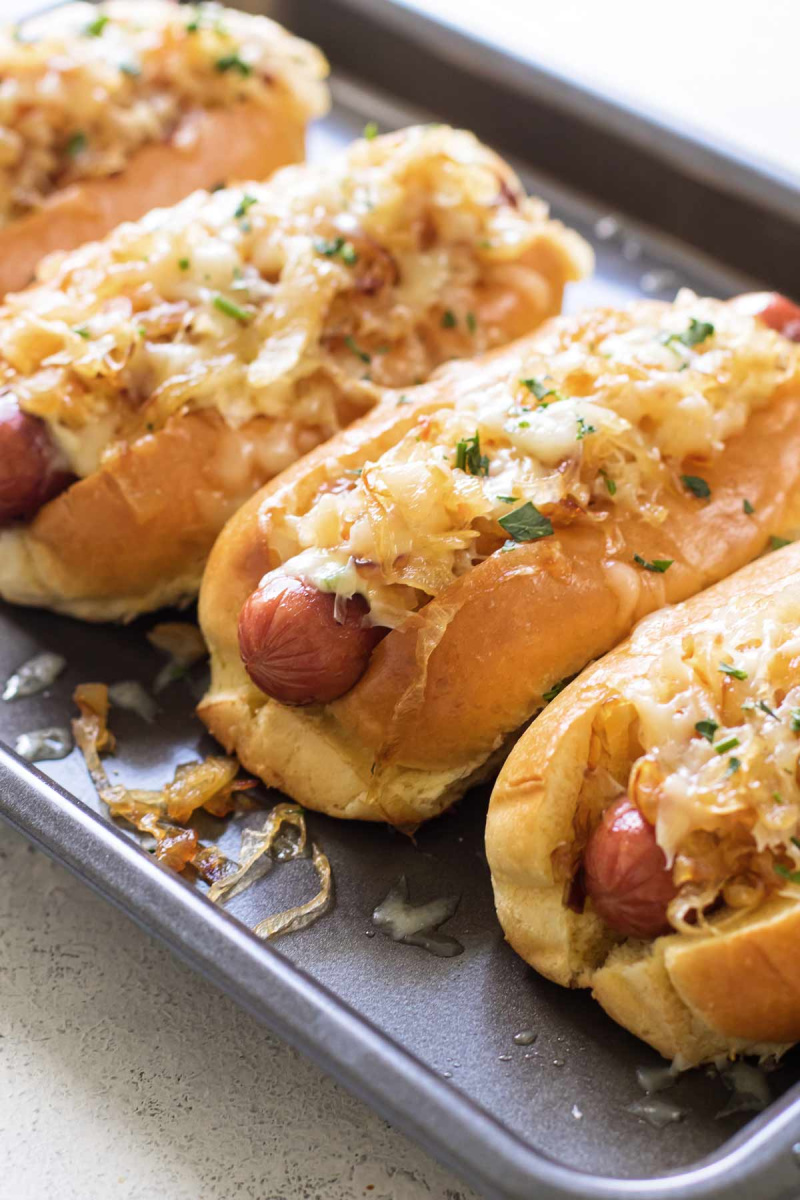 French Onion Hot Dogs by Girl Gone Gourmet. These hot dogs are topped with caramelized onions, melted Gruyere cheese, and a super simple sauce.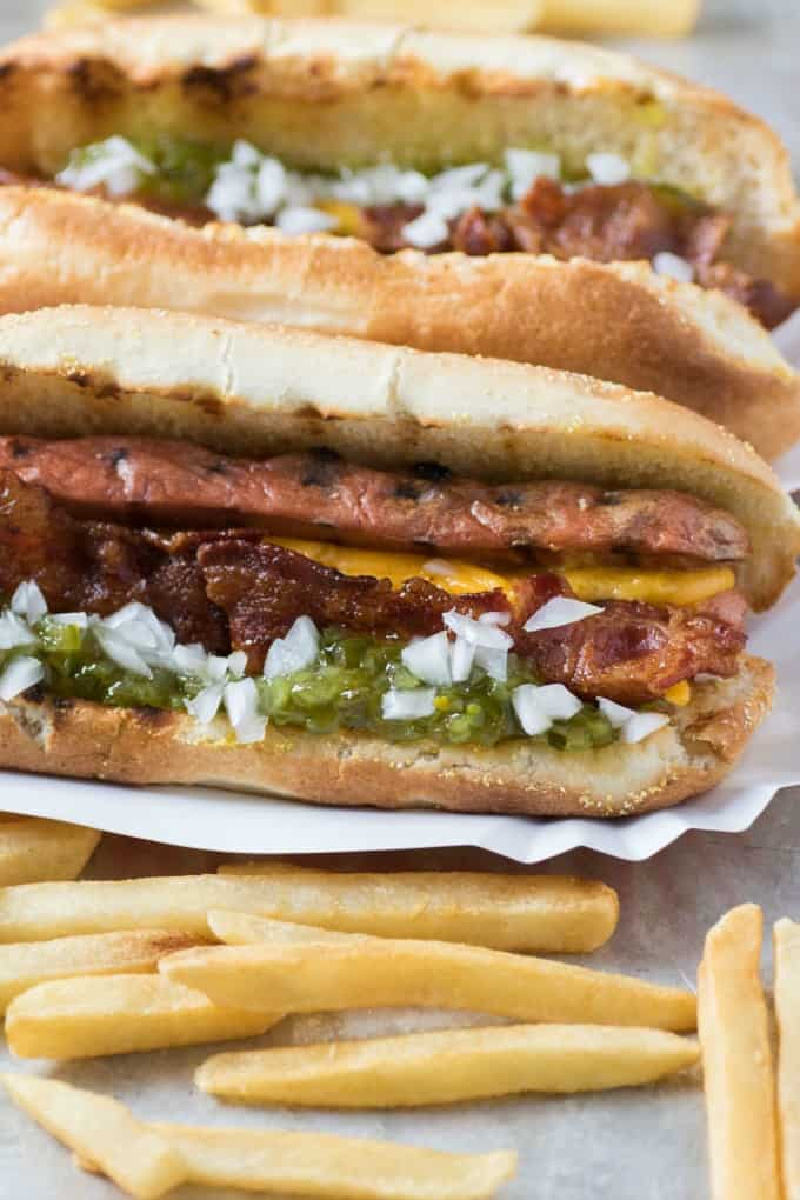 Copycat Whistle Dogs by Noshing with the Nolands. This hot dog is a copycat from A&W who no longer has it on their menu. You can now make your own at home!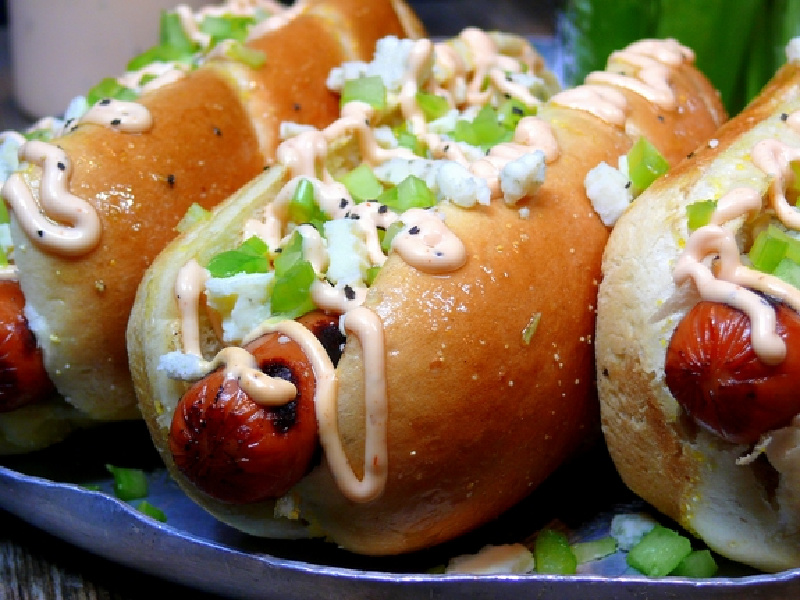 Buffalo Hot Dogs by Noble Pig. These hot dogs receive a double dose of Frank's Hot Sauce- one straight shot and the other made into a Buffalo mayo. And they are finished off with celery and blue cheese.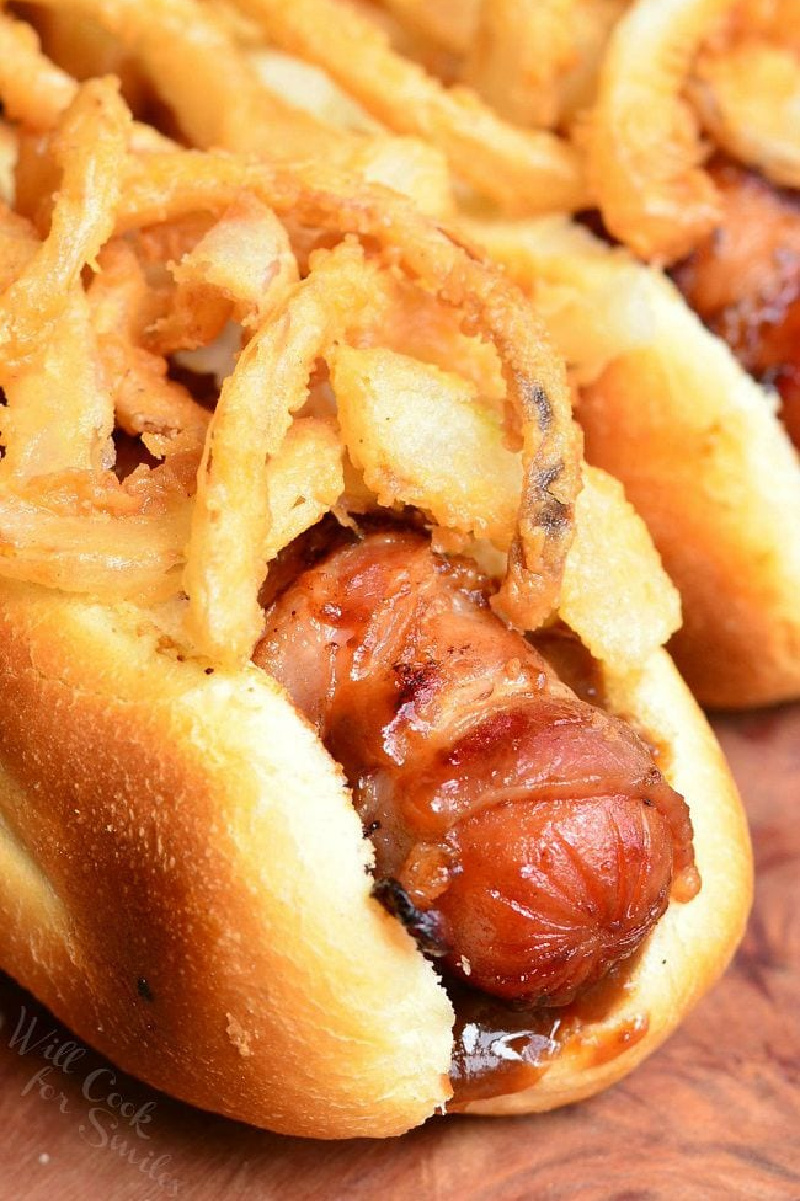 Bacon and Fried Onions BBQ Hot Dogs by Will Cook For Smiles. These hot dogs are tossed in BBQ sauce, wrapped in bacon, grilled to smoky perfection and are topped with crispy fried onions.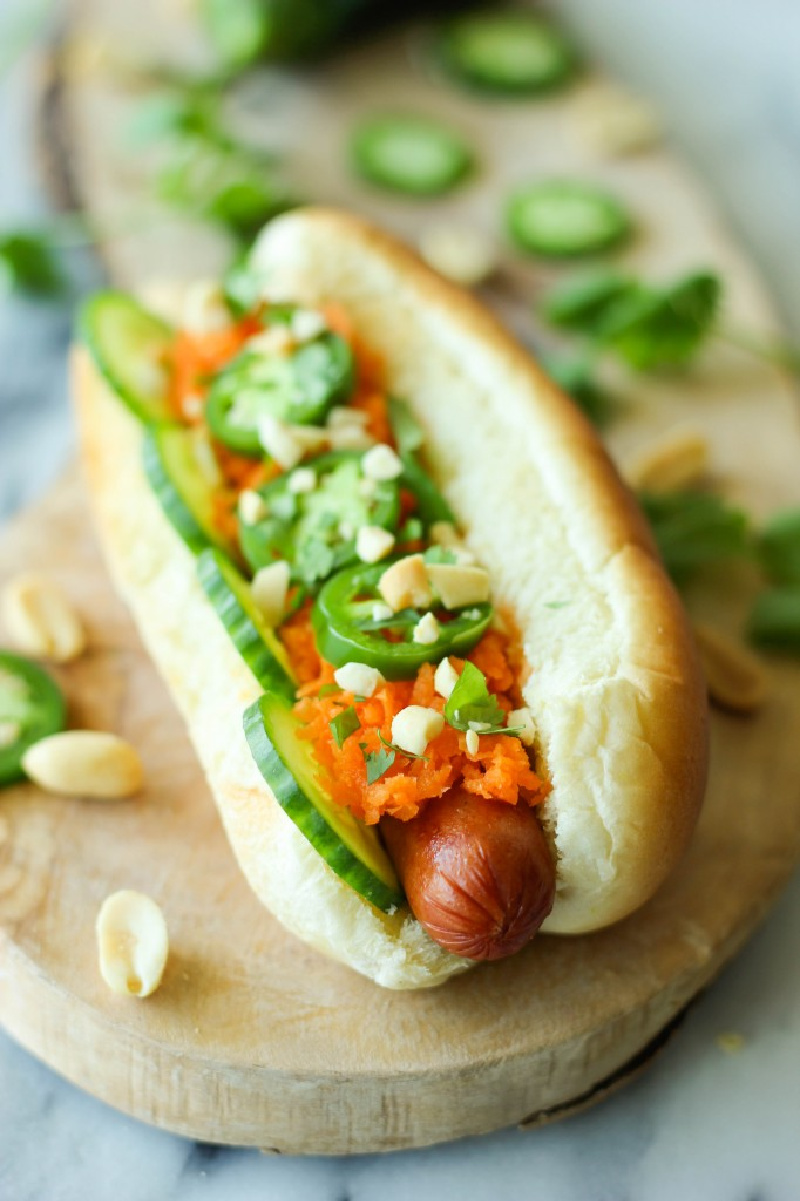 Banh Mi Hot Dogs by Damn Delicious. These hot dogs are loaded with pickled carrots, jalapeños, cucumbers, cilantro, crushed peanuts and Sriracha!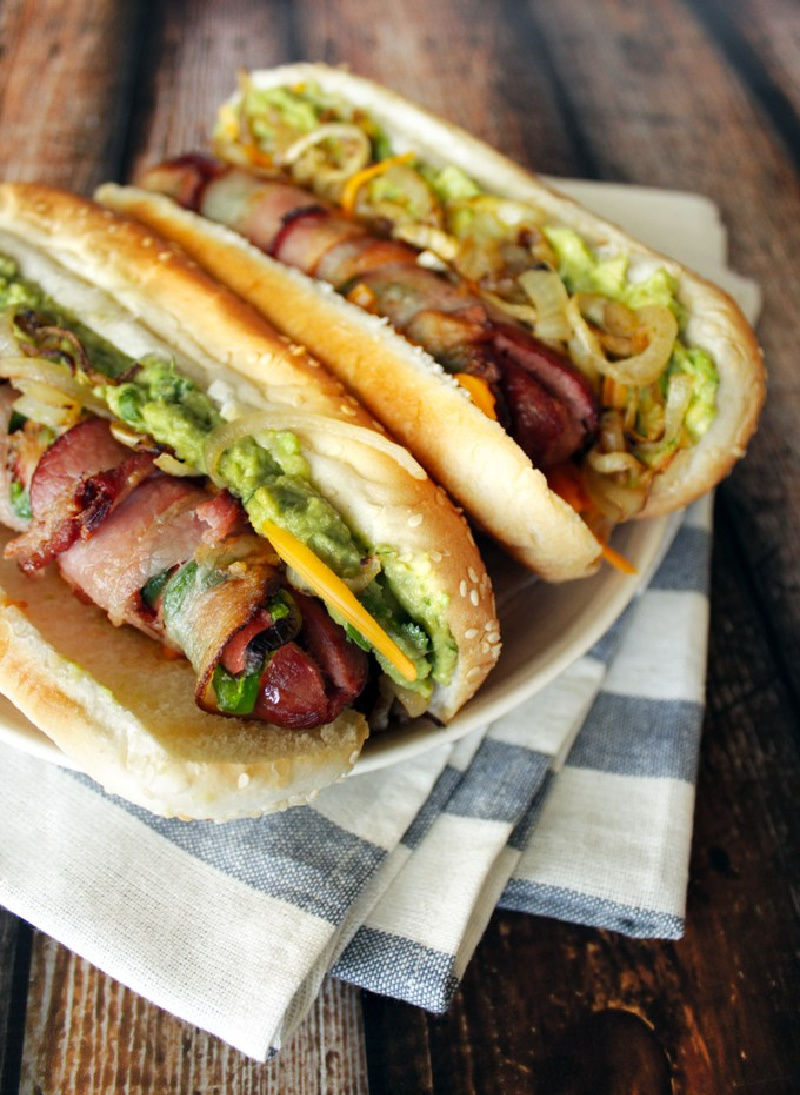 Bacon Wrapped Jalapeño Dogs by Port and Fin. Bacon wrapped dogs with jalapeño, fresh guacamole, caramelized onions and a bit of melty cheese.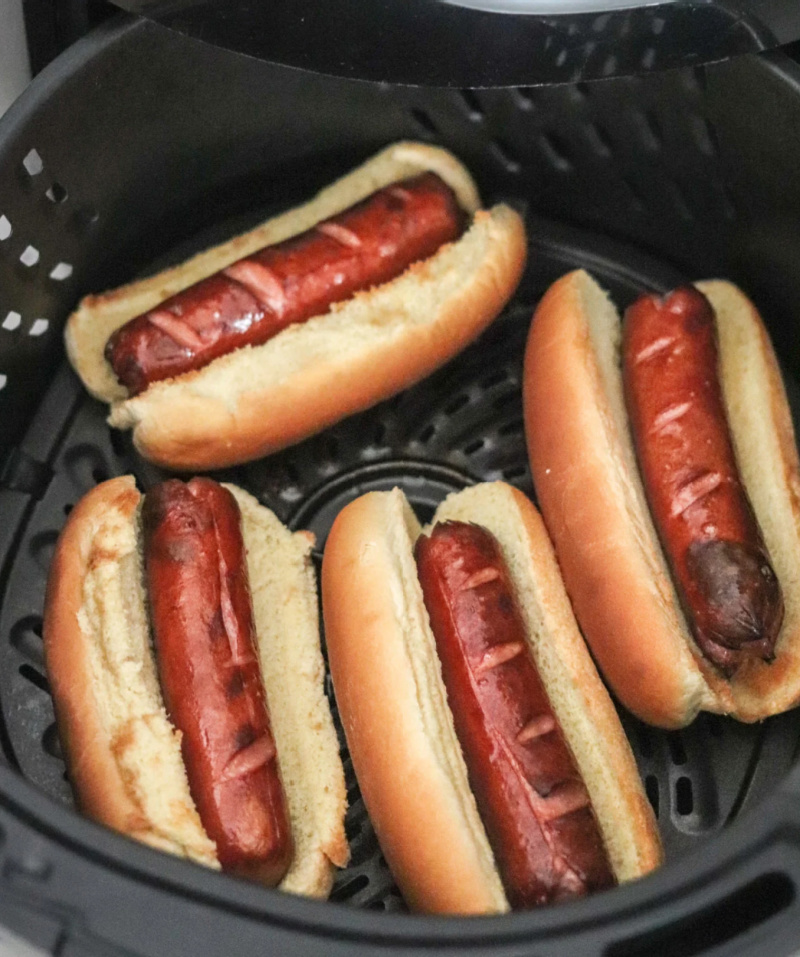 Air Fryer Hot Dogs by Domestic Superhero. These delicious hot dogs are cooked in just 5 minutes, and you can toast the buns too.
Fun Facts About Hot Dogs:
The name "hot dog" likely came about in 1901 when vendors were selling hot dogs at the New York Polo Grounds. They yelled, "Get your dachshund sausages while they're red hot!" That may have evolved into calling them "hot dogs."
In 1939, the Roosevelts hosted England's King and Queen at the White House. Hot dogs were on the menu!
An etiquette guide says it's tacky to top your hot dog with ketchup if you're over 18.
The most popular topping for hot dogs is mustard (71% of Americans). Ketchup follows as a favorite topping of 51% of hot dog lovers.
From Memorial Day to Labor Day, the U.S.A. sells over 7 billion hot dogs.
On the Apollo 11 mission, astronauts enjoyed hot dogs as a favorite meal.
In the Nathan's Hot Dog Contest 2021, Joey Chestnut won for the 14th time. He ate 76 hot dogs and buns in 10 minutes.