Here's a collection of the 25 Best Panini Recipes so you can make the best sandwich ever on your panini press!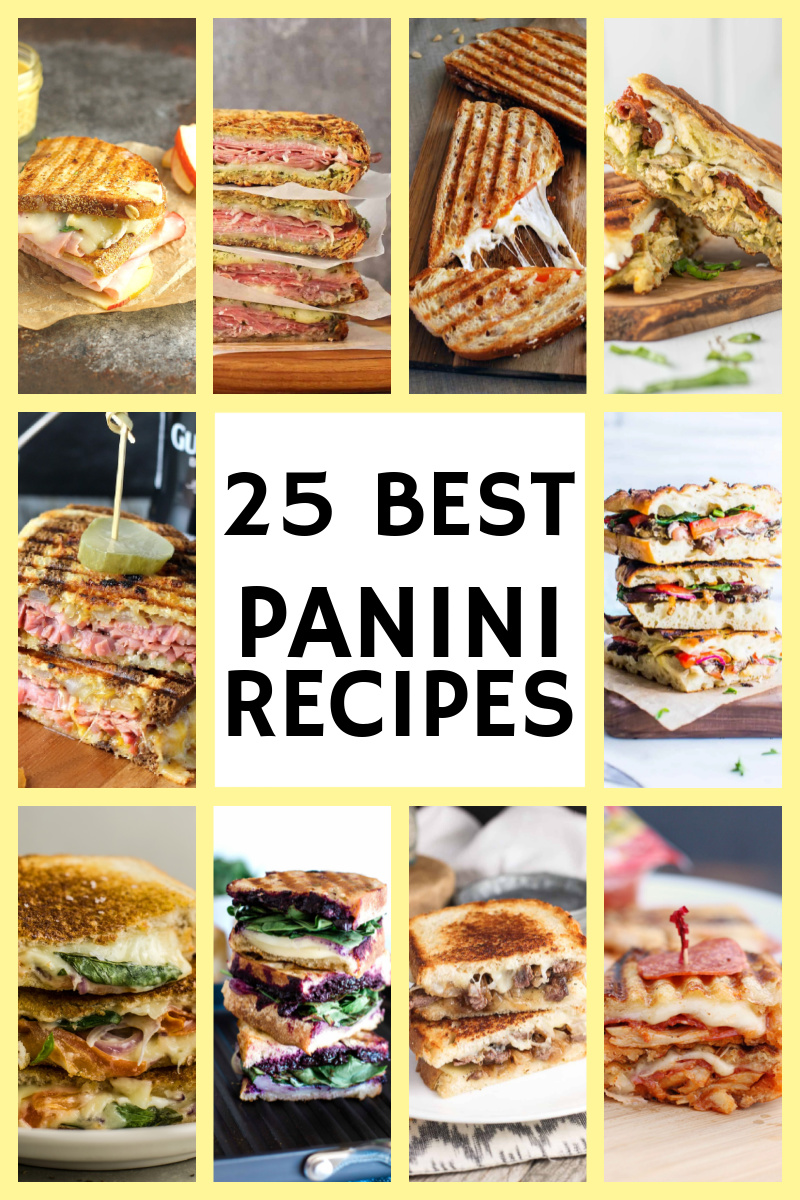 August 11th is National Panini Day. Celebrate this day by making your favorite panini sandwich from this bunch of the best panini recipes! Share your creation on social media by using the hashtag #NationalPaniniDay, #PaniniDay and #RecipesForHolidays. Be sure to check out my August Food Holidays page so you can follow all the food holidays for the month of August!
The History of Panini:
The word, "panini" is Italian in origin– coming from the word, "panino." Panini is an Americanized word. It refers to a grilled sandwich, usually stuffed with meats, cheeses and vegetables.
The first reference to a panini comes from a 16th century Italian cookbook. Though the panini is said to have mostly originated in Lombardy, Italy (perhaps in the 1950's) in response to demand from Milanese office workers who wanted a quick lunch that was delicious too.
In 1956, an article in the New York Times mentioned panini when writing about an Italian food festival in Harlem.
Panini became trendy eats in Milanese bars in New York City in the 70's and 80's.
The Breville panini press became available to consumers in 1974.
In the late 1990's, the popularity of panini sandwiches soared. Restaurants began creating gourmet versions of the panini, and they are still popular today.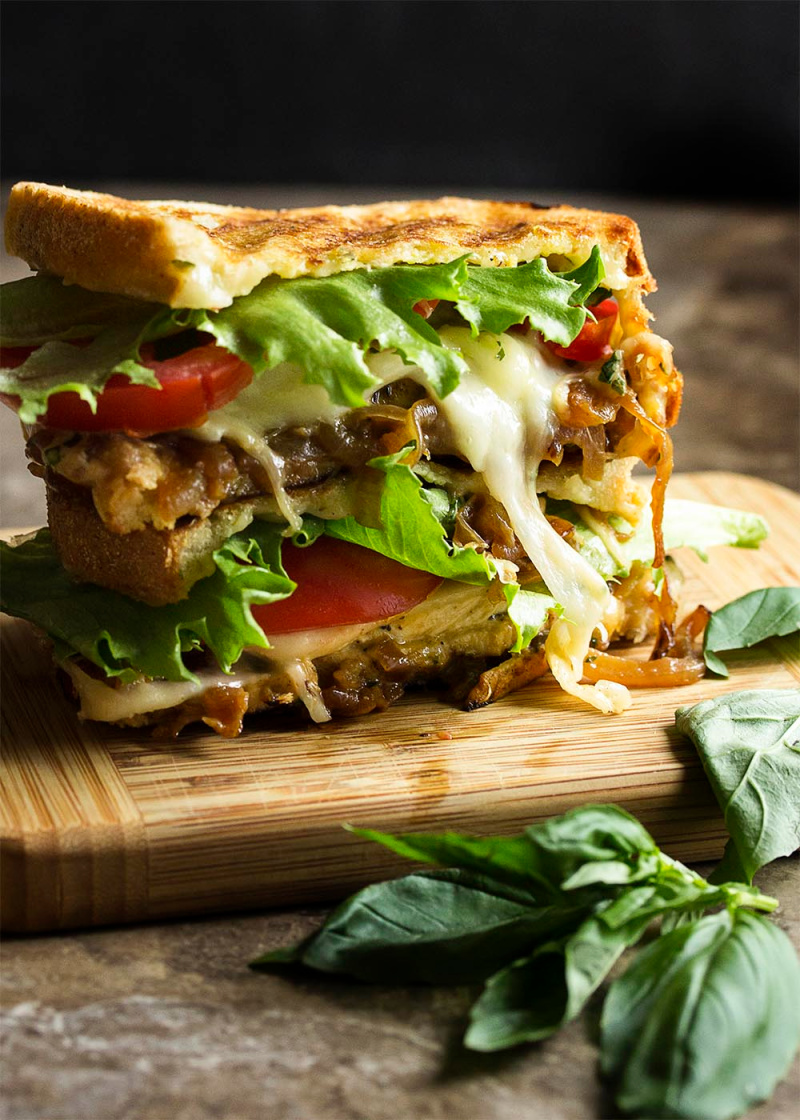 Italian Chicken Pesto Panini by Just a Little Bit of Bacon. This panini is is full of Italian flavors and makes great use of leftover chicken!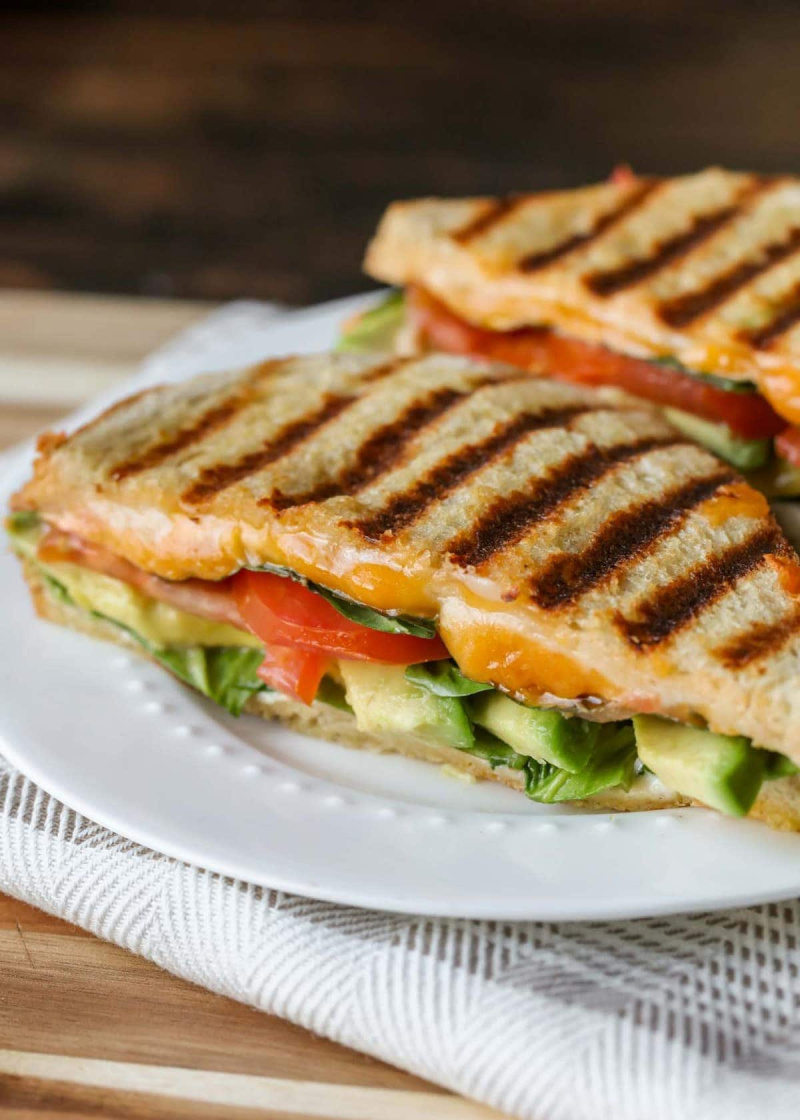 Veggie Panini by Lil Luna. Even without meat, this veggie panini is a delicious hot sandwich filled with cheese, tomato, avocado, spinach and more.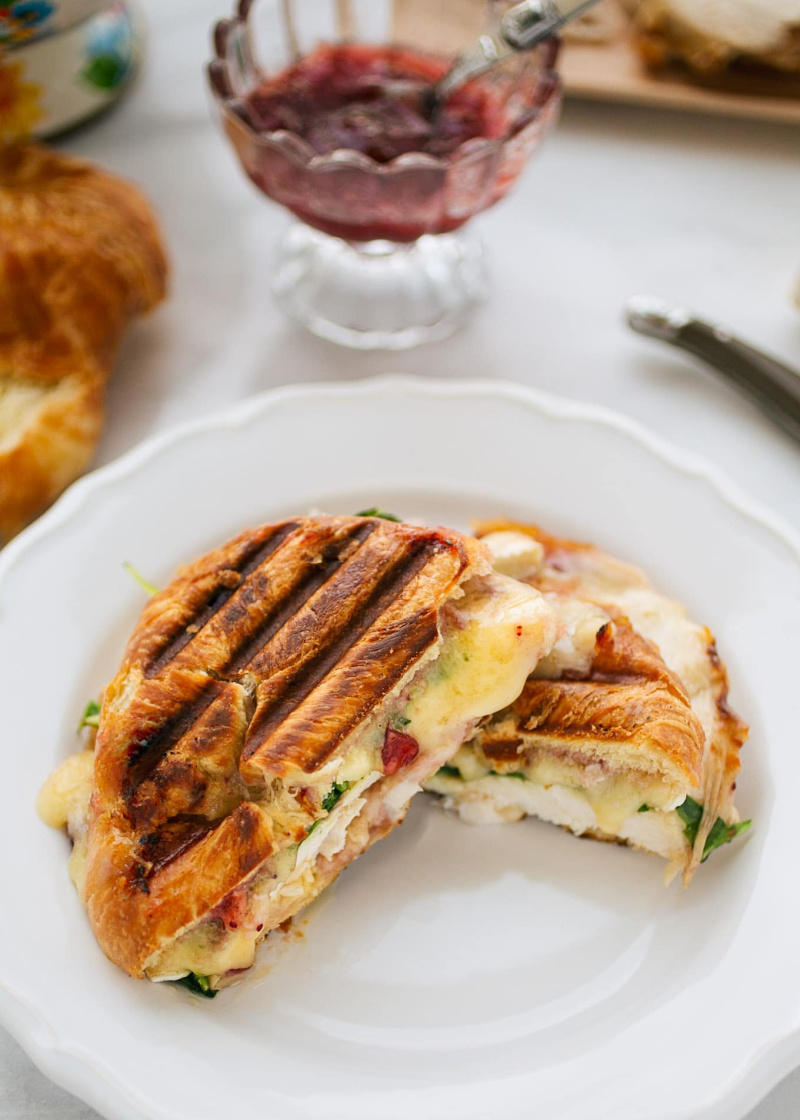 Turkey Croissant Panini by Striped Spatula. This panini with sliced Brie, cranberry relish, and baby arugula is an easy way to enjoy holiday leftovers.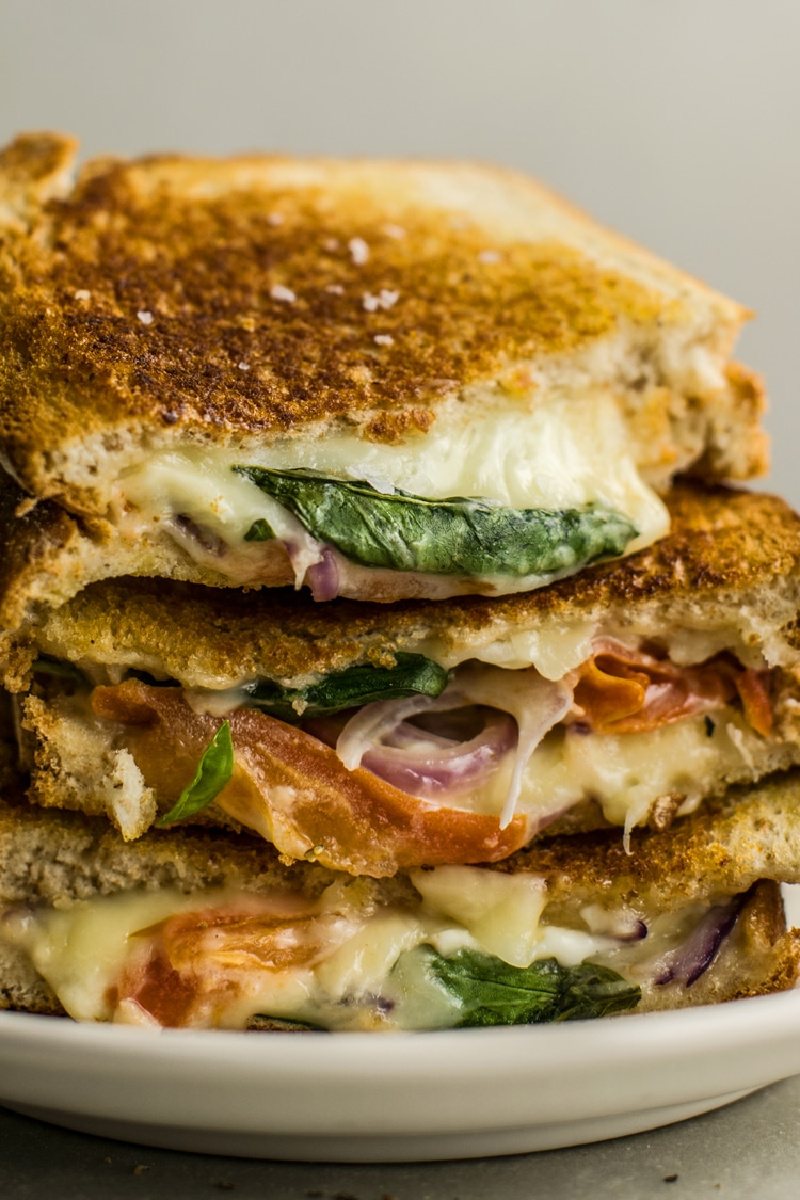 Tomato Mozzarella and Basil Panini by SkinnyMs. This sandwich has whole wheat bread slices, juicy tomatoes, spicy red onions, fresh basil, mozzarella cheese, and heart-healthy olive oil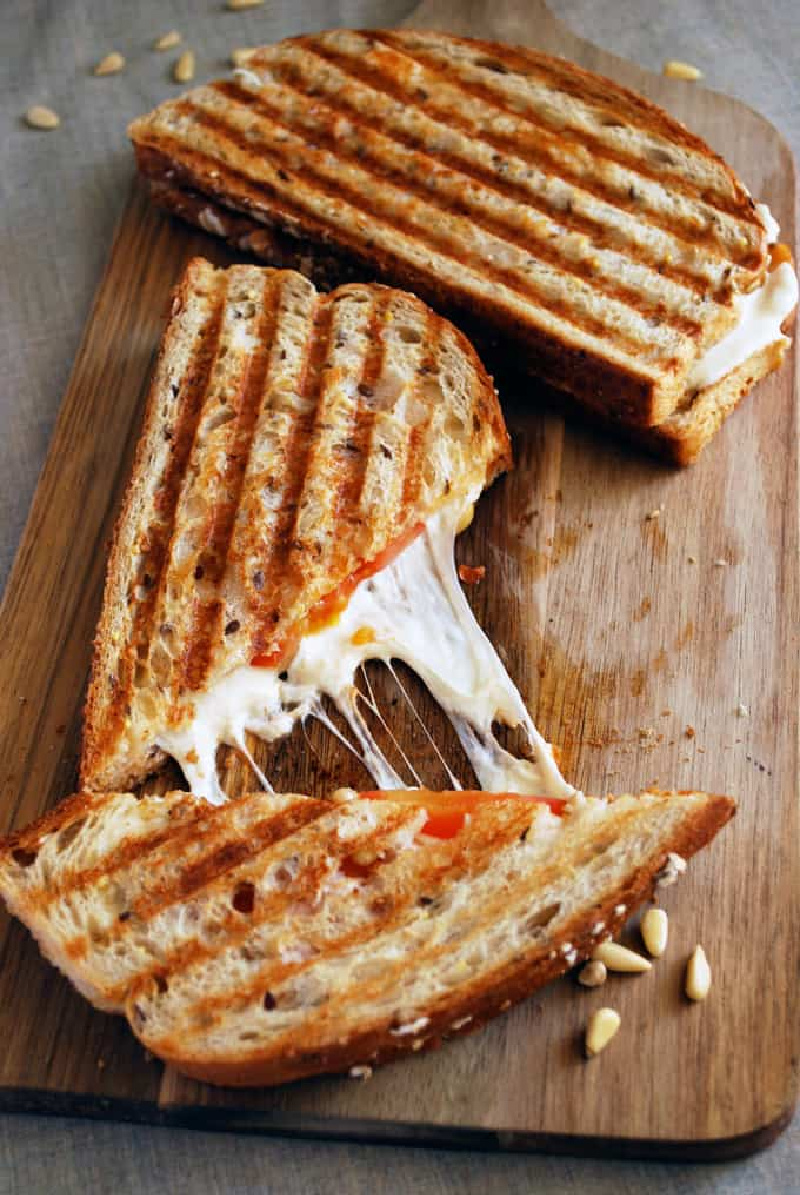 Sundried Tomato Pesto Panini by The Live In Kitchen. This panini is easy to make with fresh mozzarella, tomato slices, pine nuts, and store bought or homemade sun dried tomato pesto.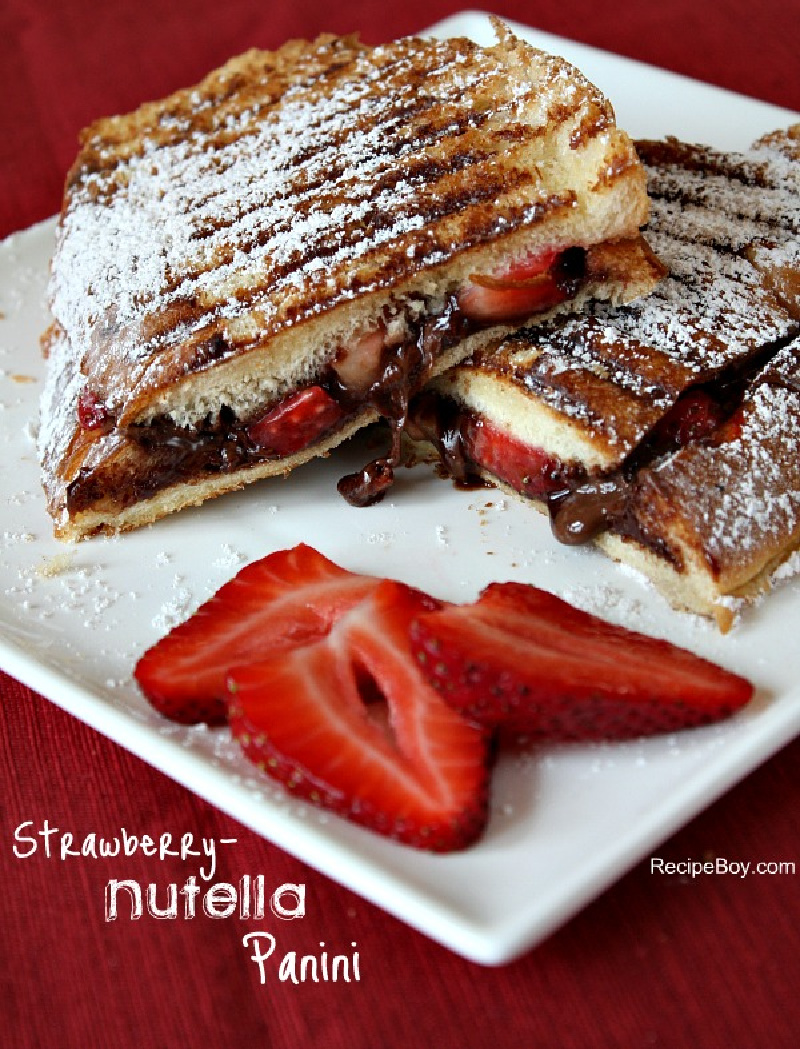 Strawberry Nutella Panini by Recipe Boy. It's like having dessert for lunch!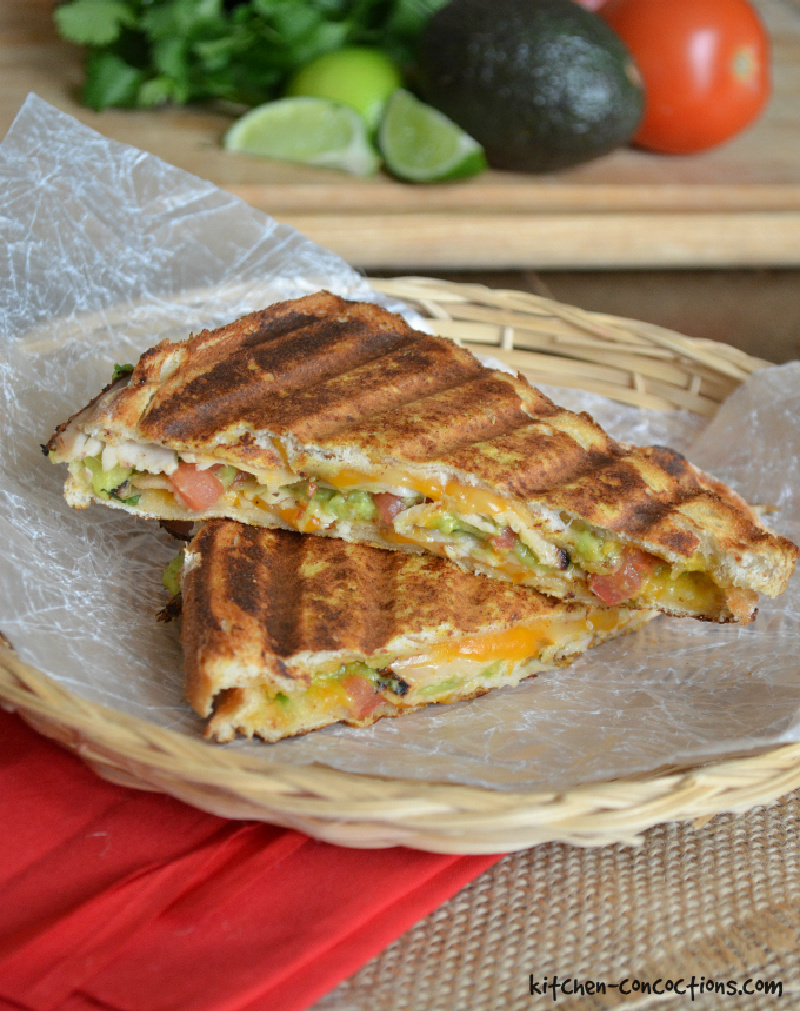 Spicy Southwestern Turkey Panini by Kitchen Concoctions. Cilantro, avocado, tomato and spicy mustard are just a few ingredients that make up this delicious panini!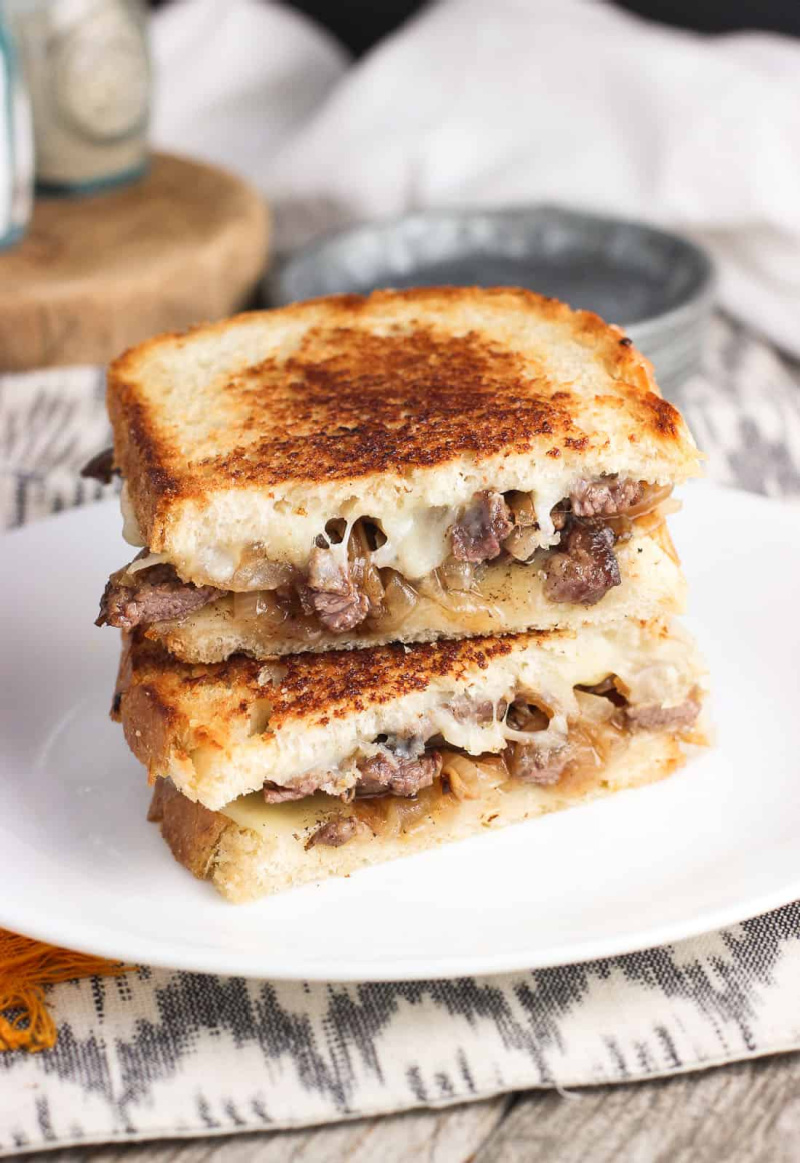 Philly Cheesesteak Panini by My Sequined Life. This panini features thinly-sliced chuck roast, provolone cheese, and lots of caramelized onions for a delicious and easy lunch or dinner.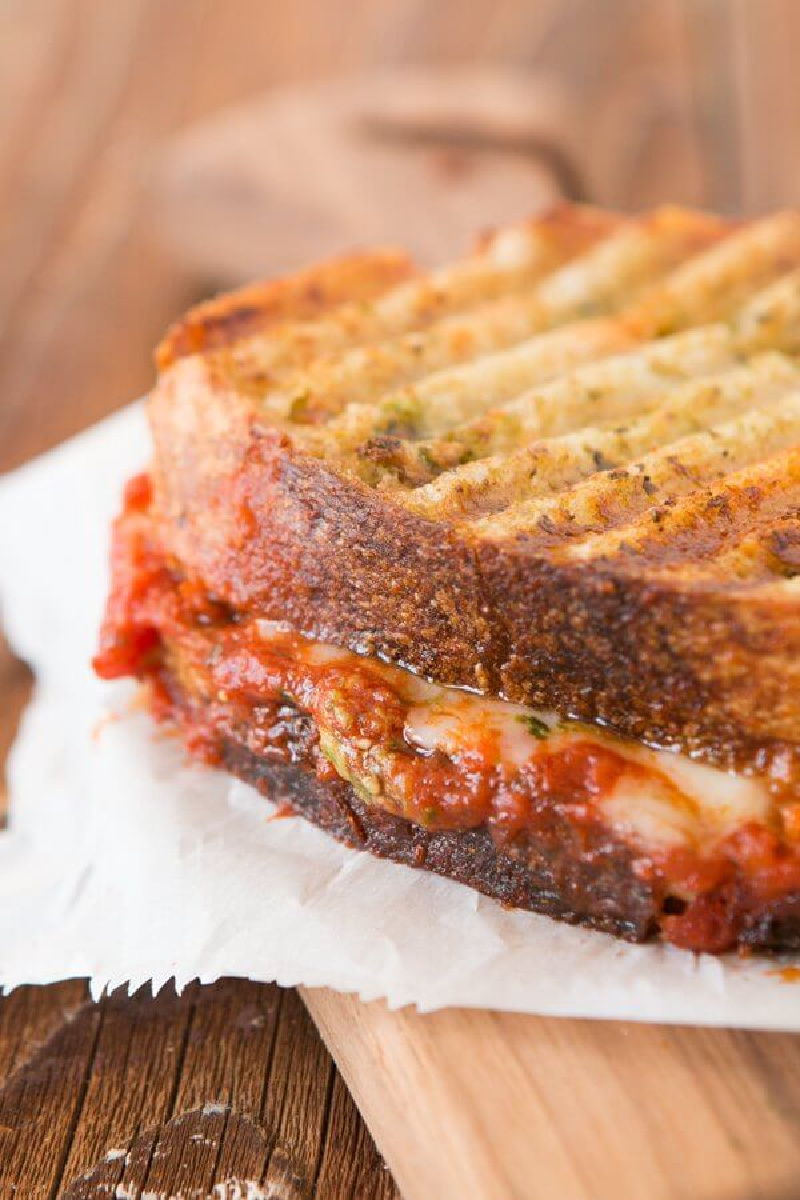 Pesto Meatball Panini by Oh Sweet Basil. It's like a mashup between your favorite meatball sub and a classic chicken panini.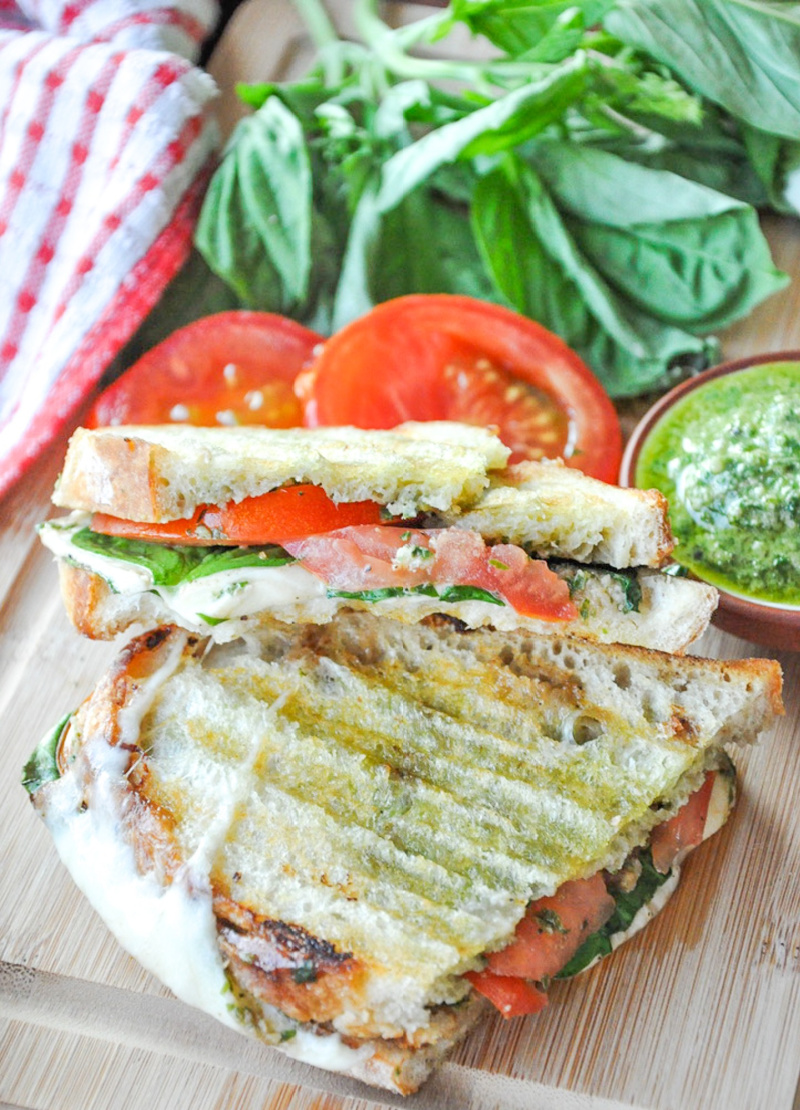 Pesto Caprese Panini by Honey What's Cooking. This panini is cheesy and delicious made on sourdough with spinach, balsamic and tomato.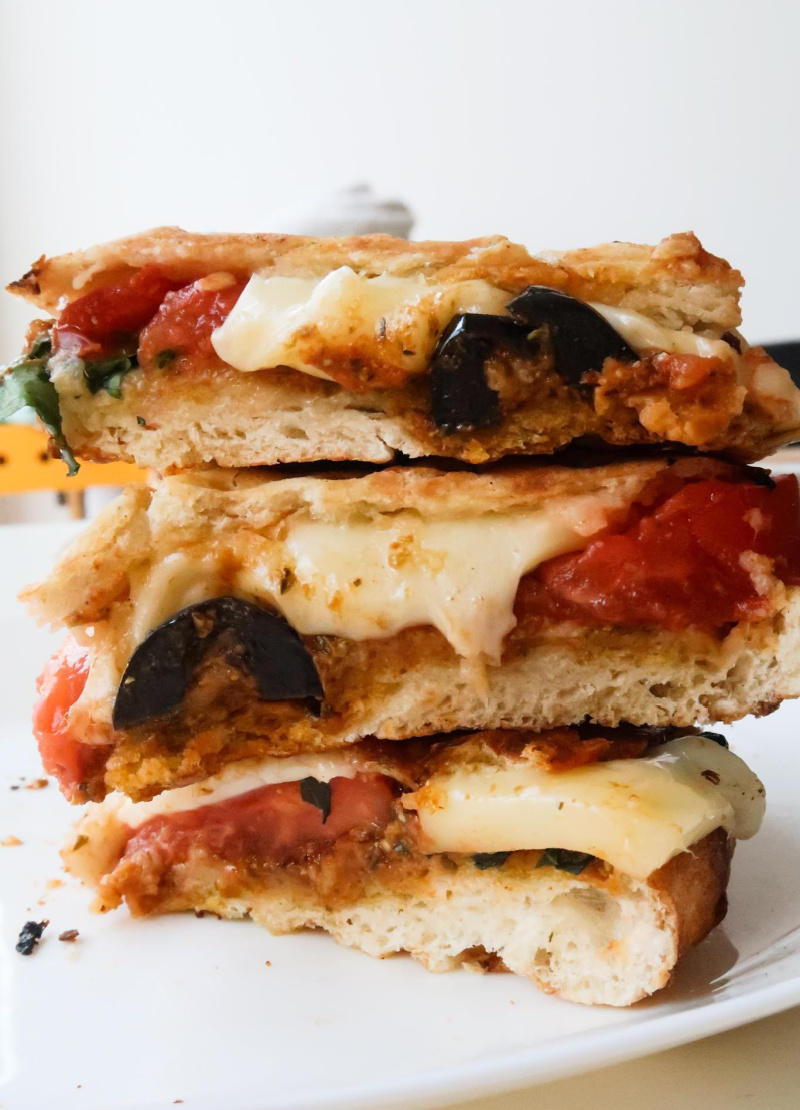 Pesto and Mozzarella Panini by Homemade Mastery. This panini is filled with pesto, mozzarella, olives and fresh tomatoes.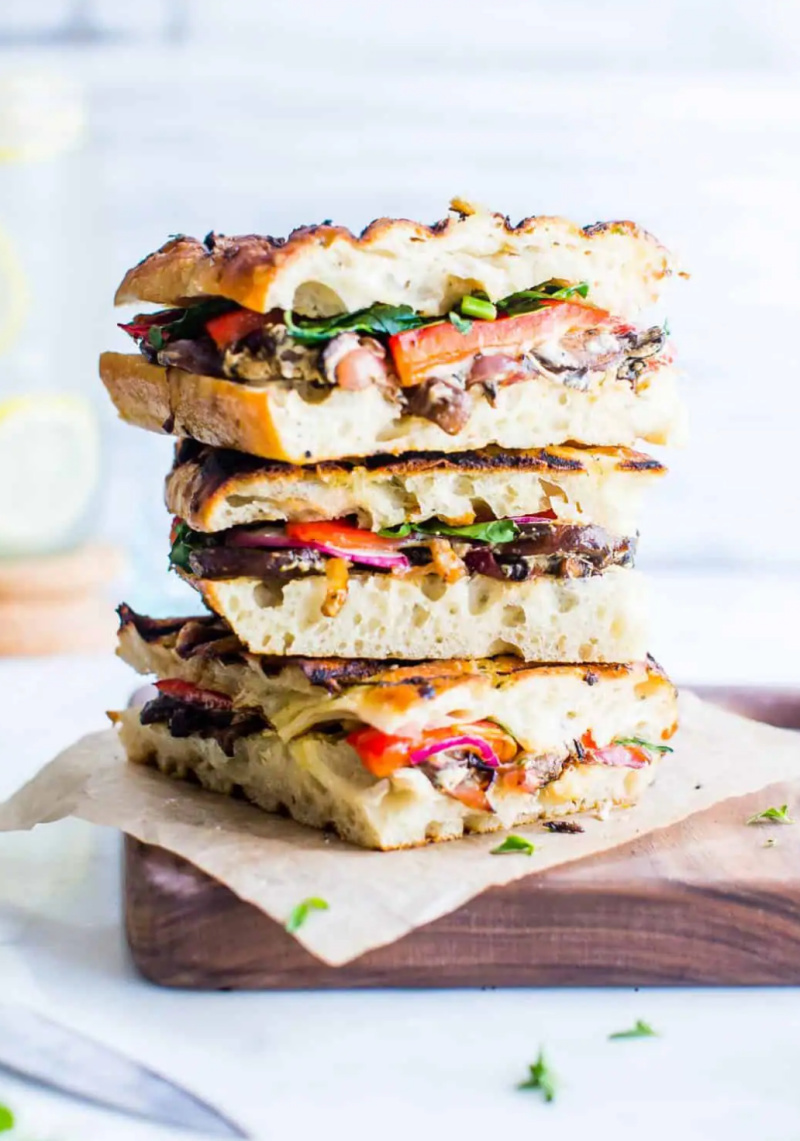 Mushroom and Goat Cheese Veggie Panini by Vanilla and Bean. Flavor packed and texture rich, enjoy this veggie panini recipe toasty warm or chilled.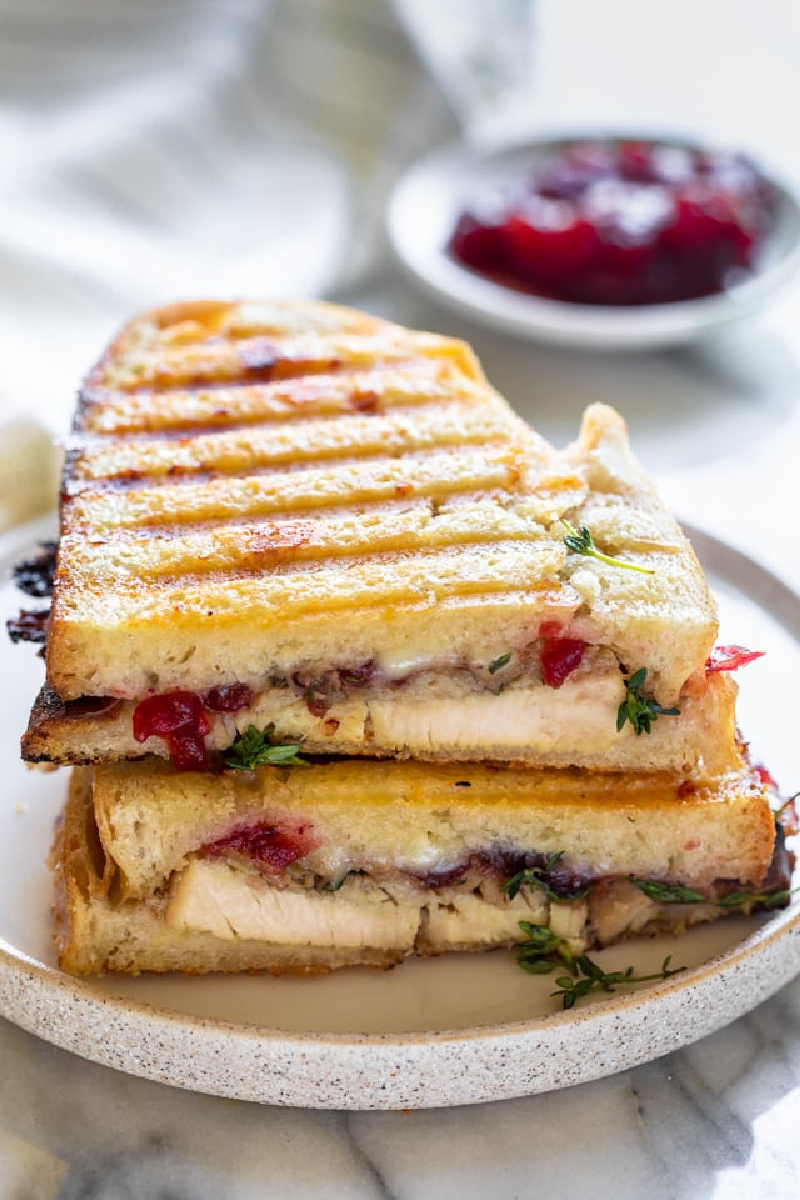 Leftover Thanksgiving Turkey Panini by Feel Good Foodie. This panini is made with turkey, thyme, cranberry sauce and melty provolone cheese.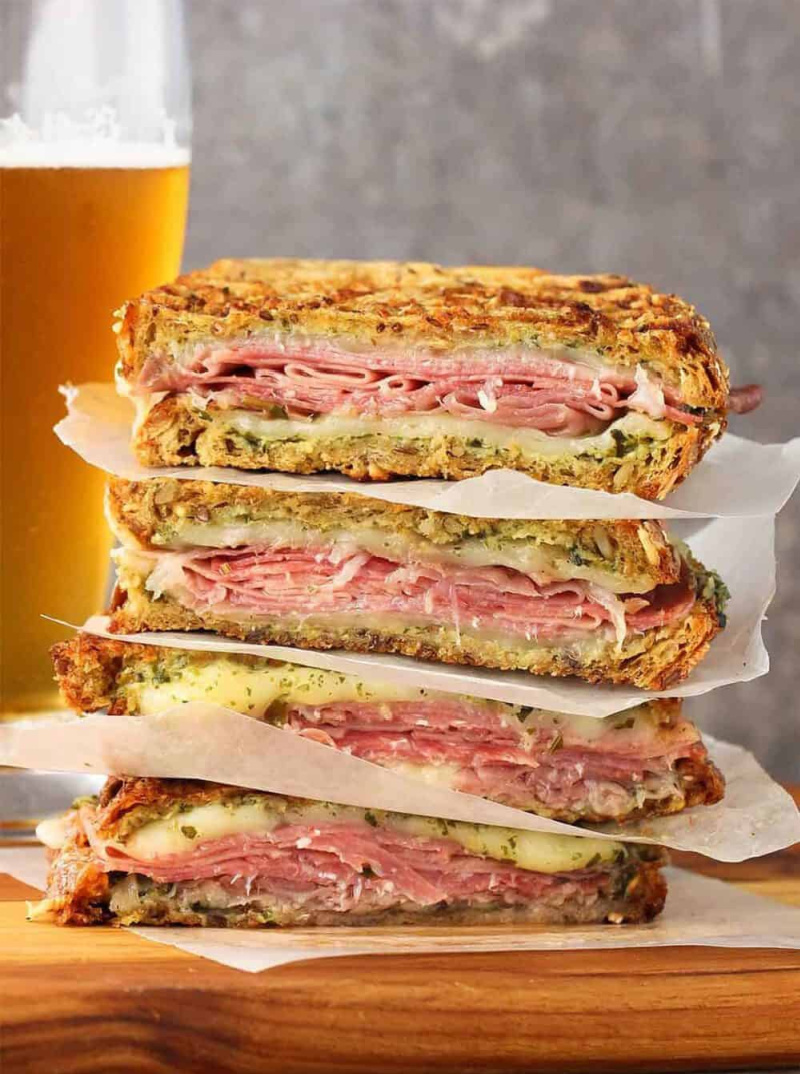 Italian Style Panini by How to Feed a Loon. The Italian cured meats, along with the fresh pesto and mozzarella cheese work beautifully with the grilled bread.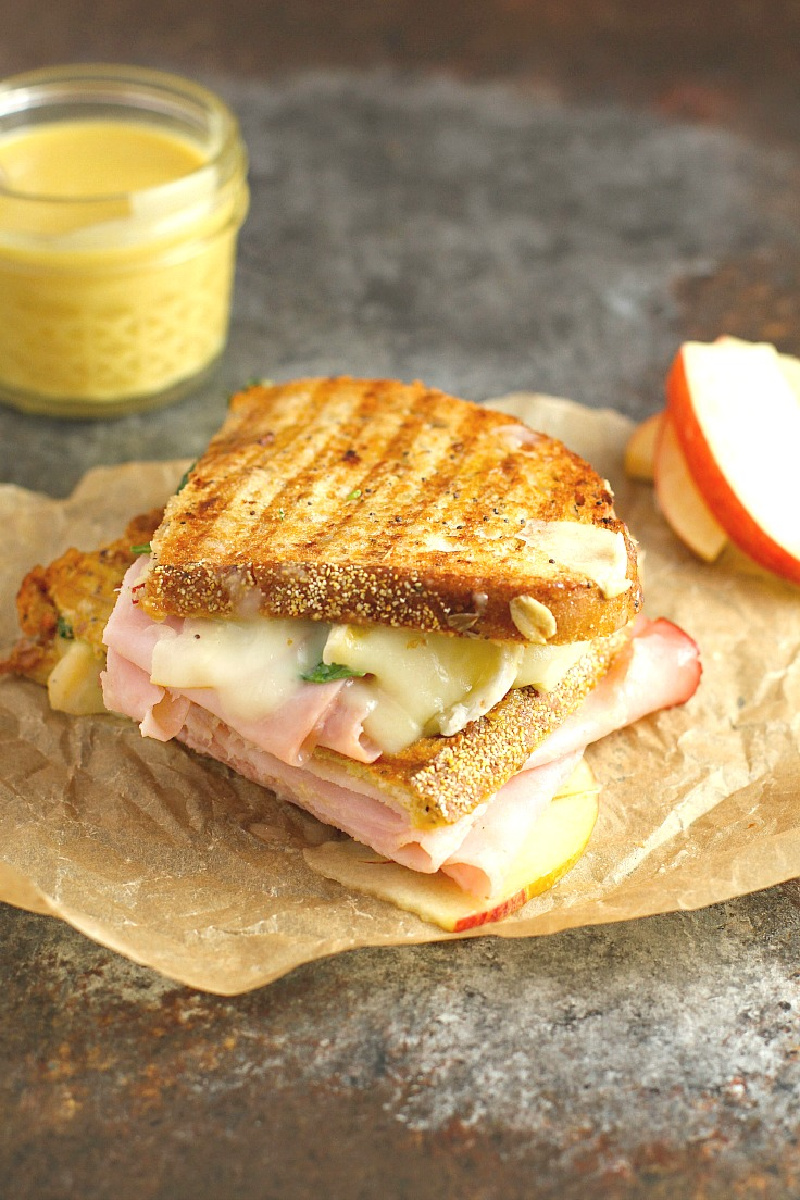 Ham Brie Apple and Spinach Panini by A Dish of Daily Life. This panini has ham, brie, apple slices, and a handful of baby spinach dressed with honey mustard.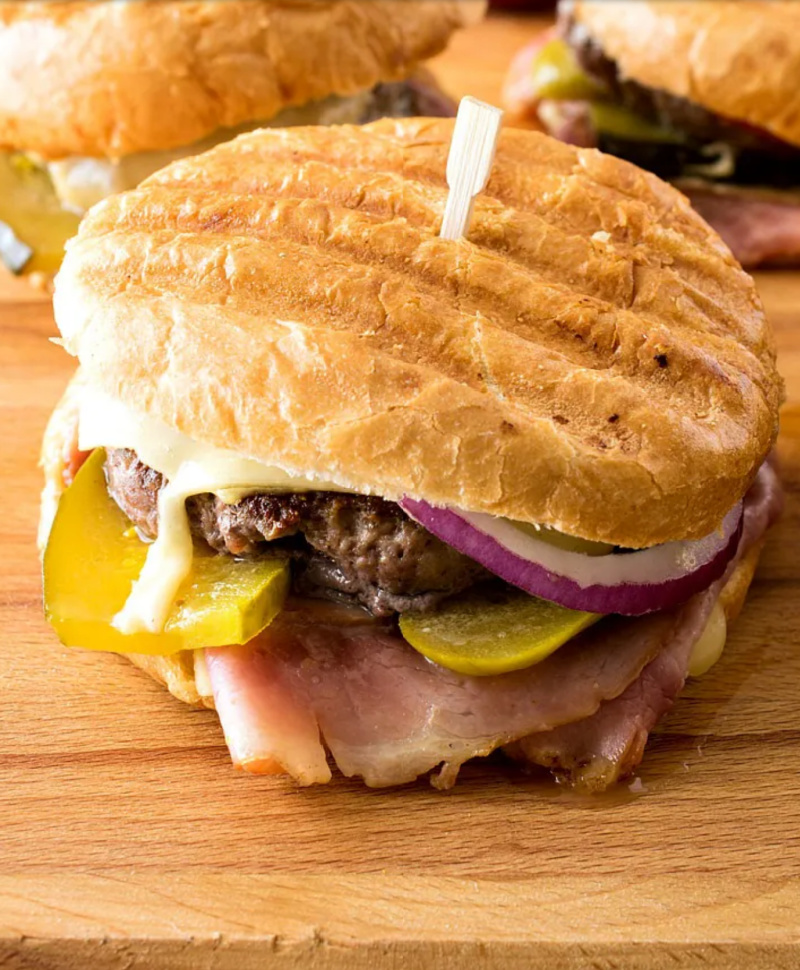 Cuban Panini Burger by A Family Feast. A delicious mash-up of all of the traditional flavors you'd find in a Cuban sandwich – combined with a super juicy grilled burger.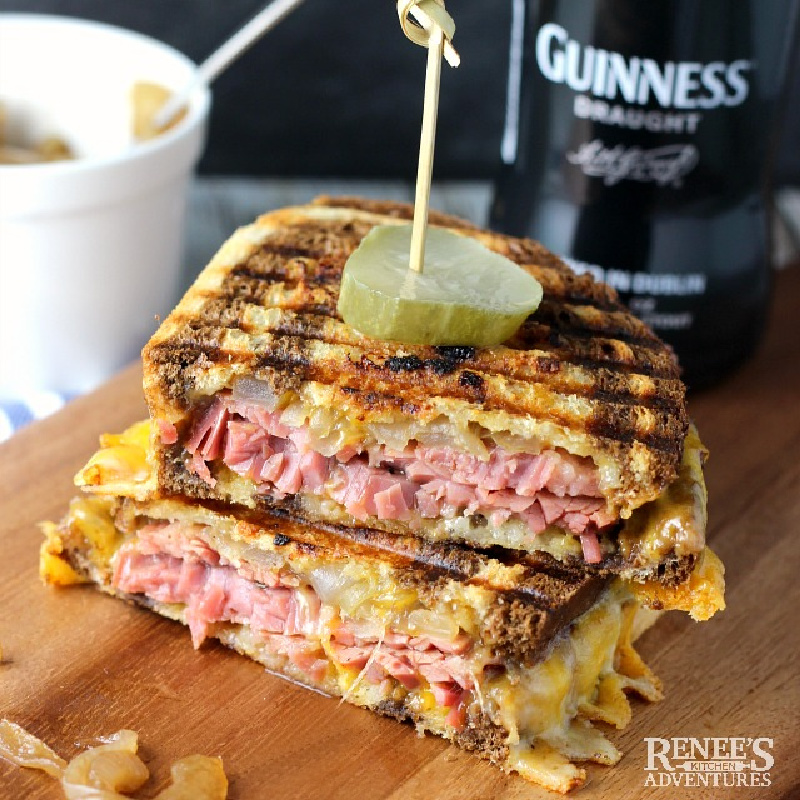 Corned Beef Panini by Renee's Kitchen Adventures. Marble rye bread, corned beef, cheddar and Guinness infused onions make this "corned beef" version of a patty melt irresistible!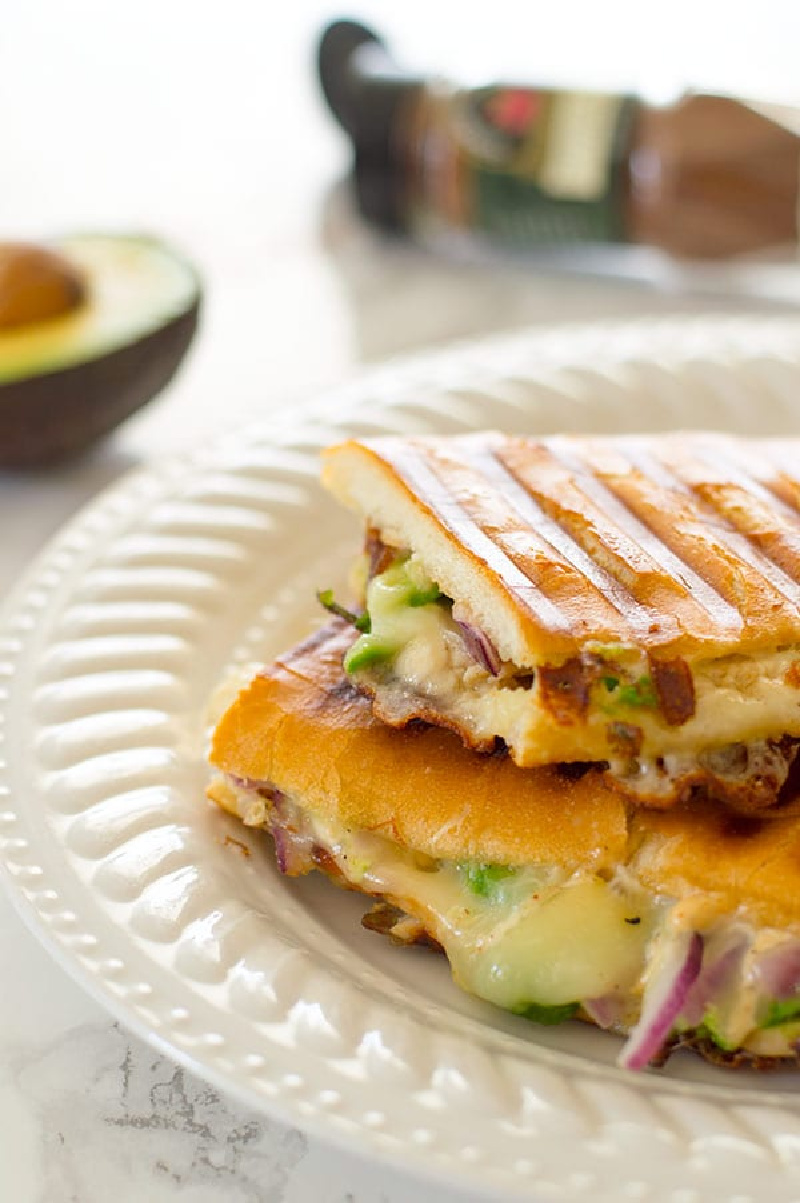 Chipotle Turkey Panini by Baking Mischief. This panini has chipotle aioli, crunchy red onions, sliced turkey, melty cheese, and avocado.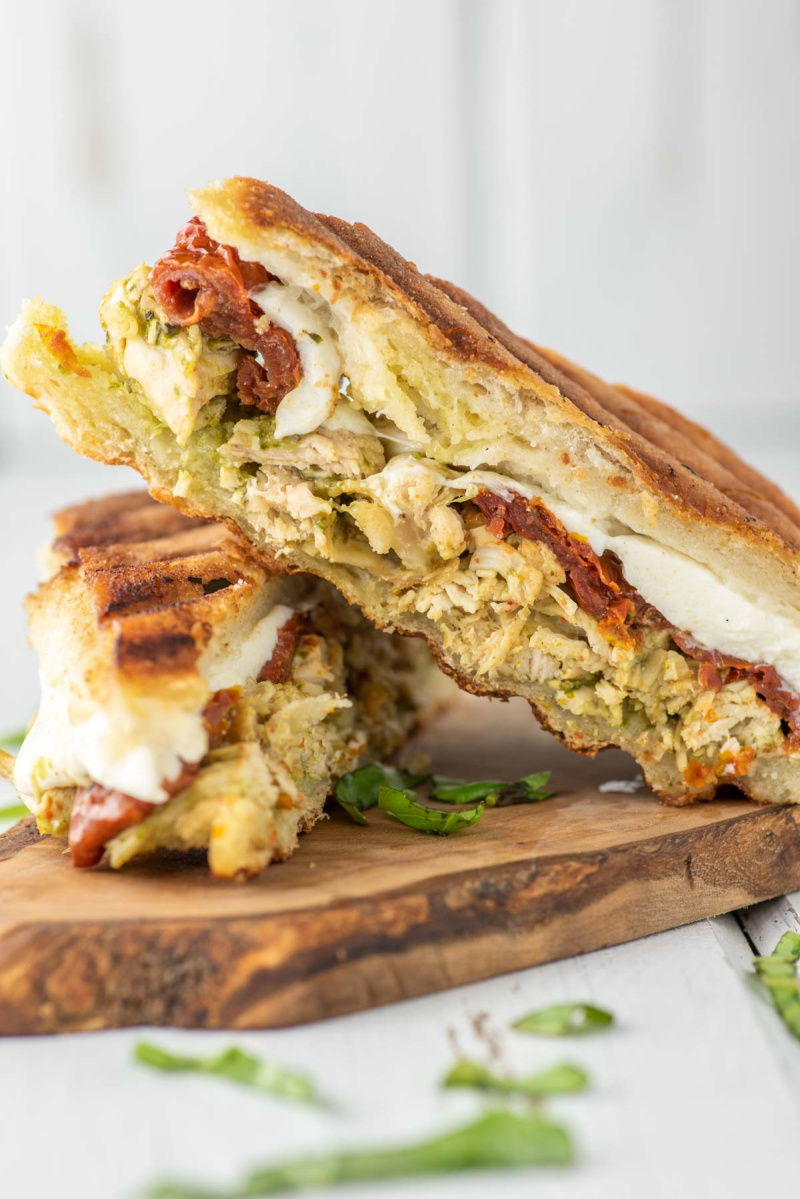 Chicken Pesto Panini by Chisel and Fork. Chicken with pesto, sun-dried tomatoes and fresh mozzarella sandwiched between tasty ciabatta bread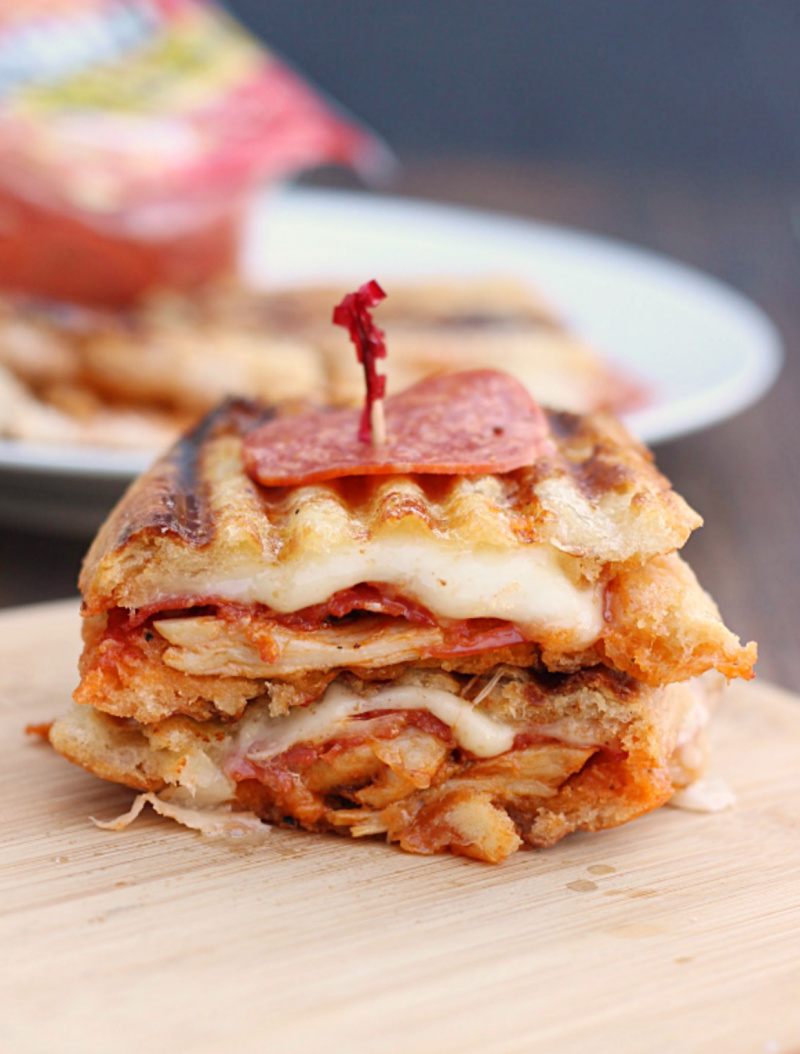 Chicken Pepperoni Parmesan Panini by What's Cooking Love. It's like chicken parm in a sandwich with added pepperoni- yum!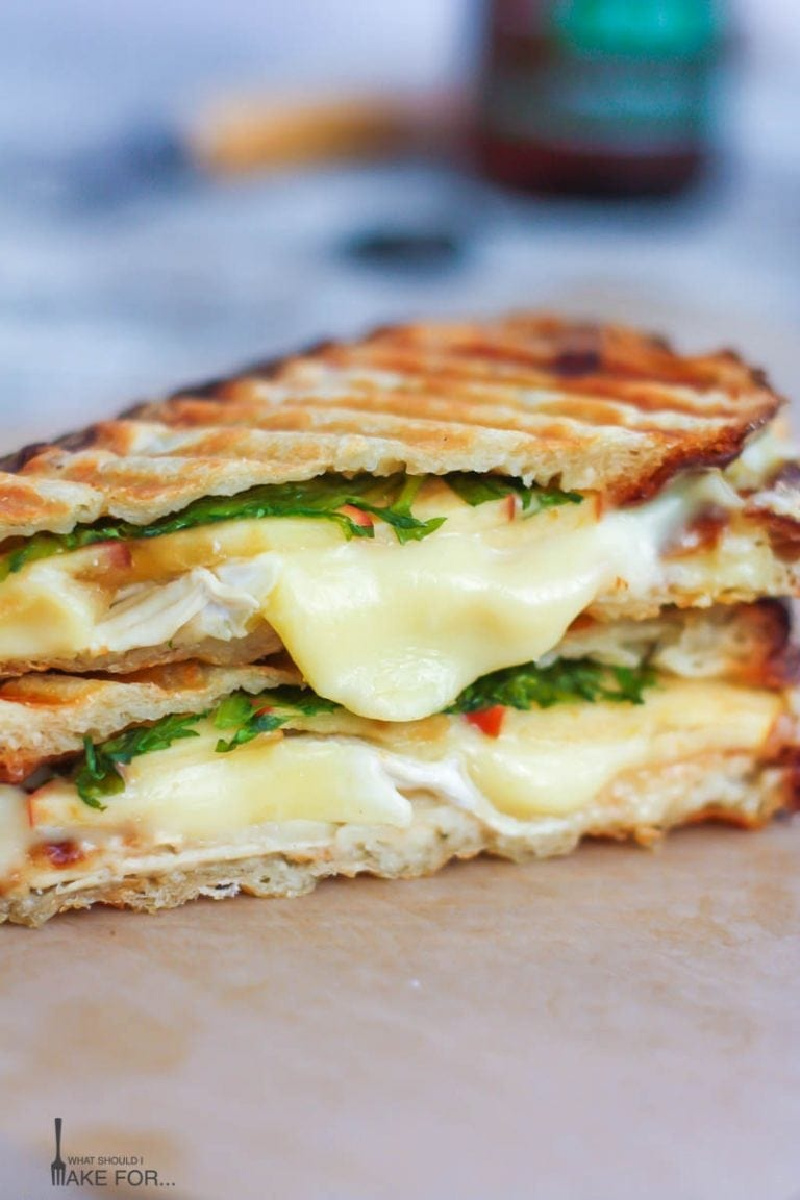 Chicken Brie and Apple Panini by What Should I Make For. This panini is sweetened with a drizzle of honey and comes together in minutes for a quick weeknight dinner.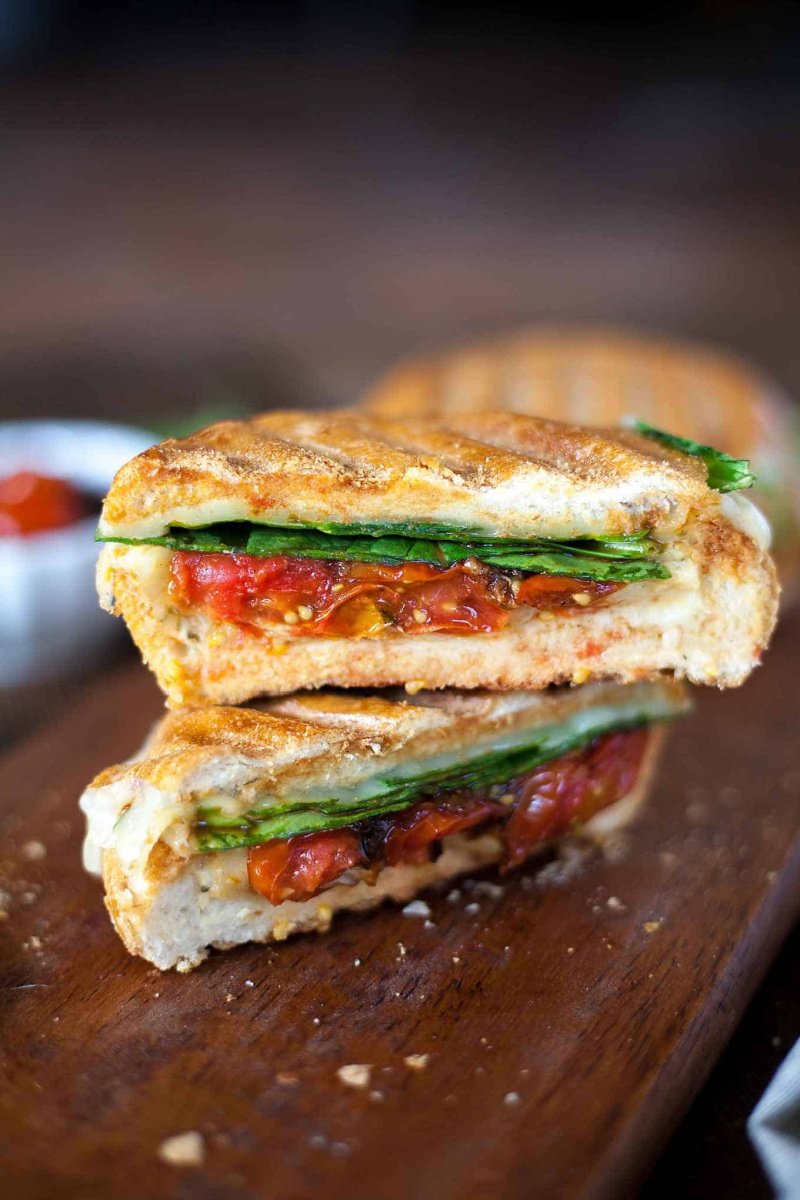 Cheesy Hummus Veggie Panini by The Live In Kitchen. This is the dreamiest vegetarian sandwich option you'll ever find!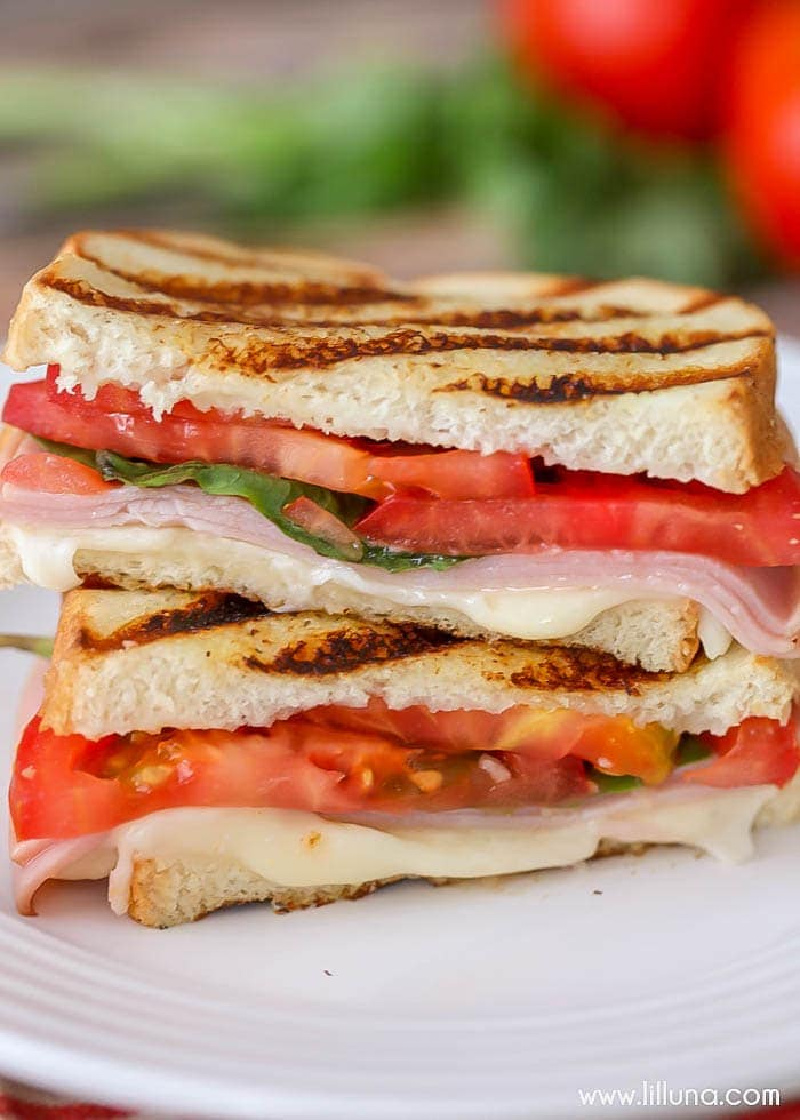 Bruschetta Panini by Lil Luna. This panini includes basil, tomato and mozzarella so it also has that Caprese taste to it.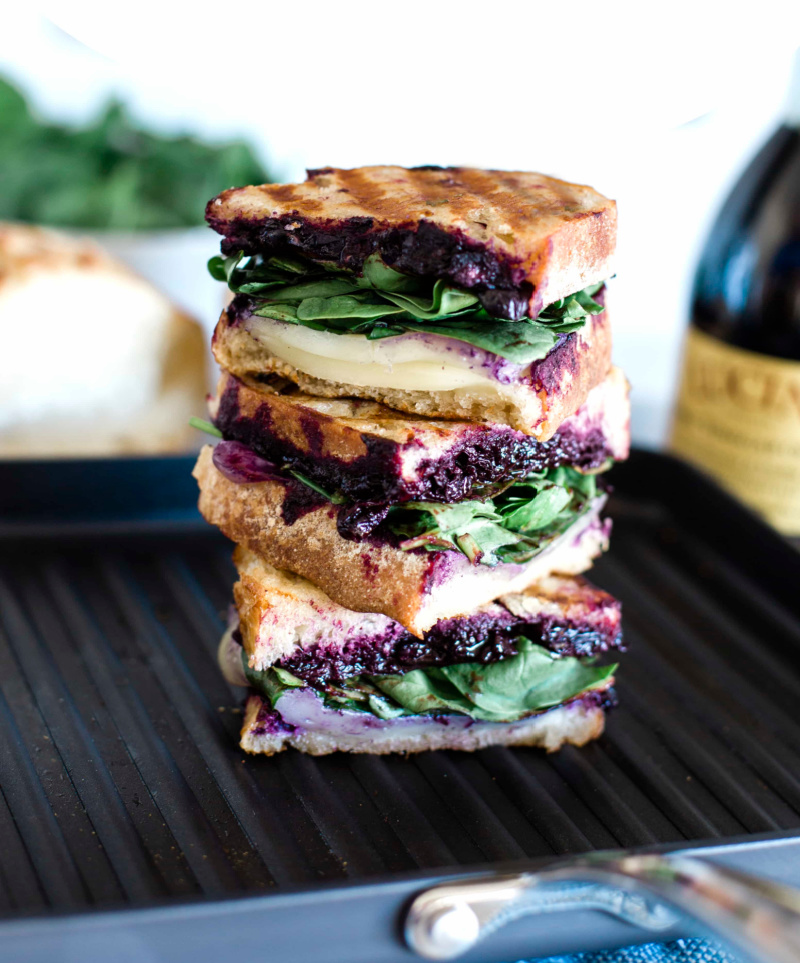 Grilled Balsamic Blueberry and Cheese Panini by Best Friends for Frosting. The salty balsamic vinegar and sweet blueberries are basically a match made in food heaven.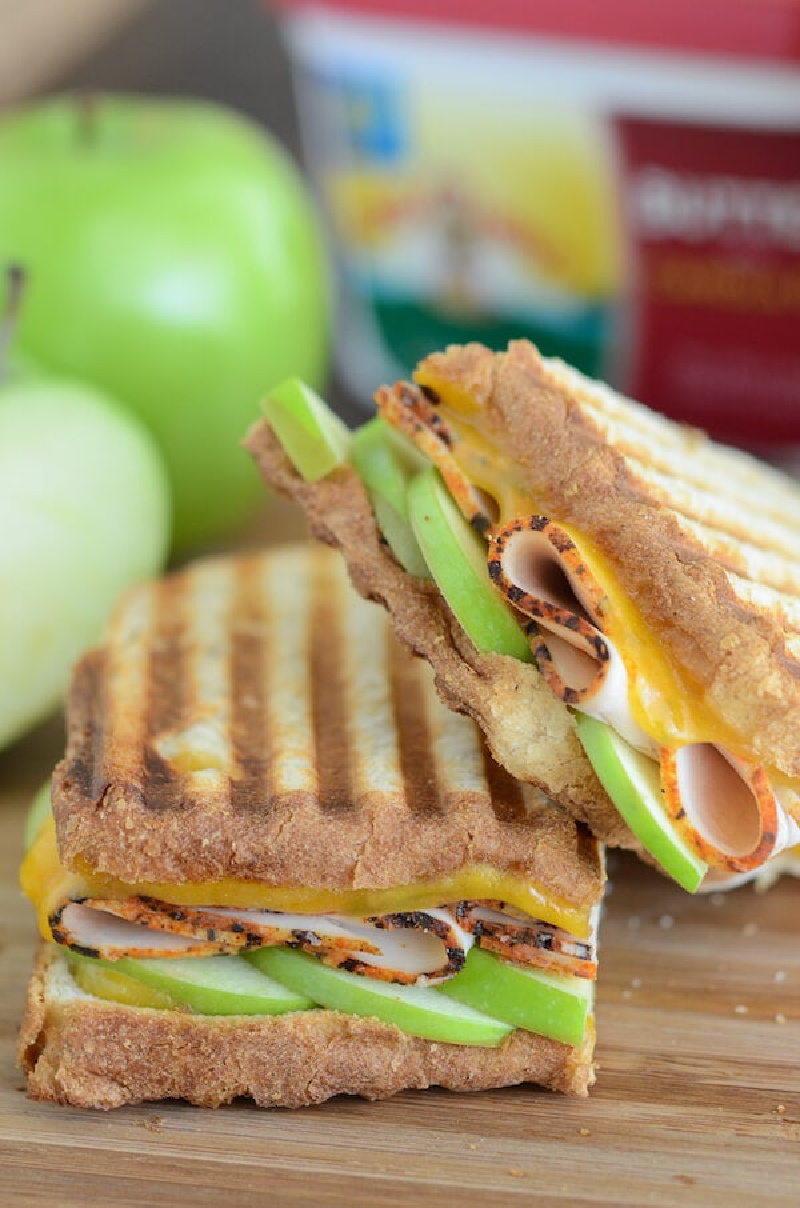 Apple Cheddar Turkey Panini by The Novice Chef. These are packed full of cheddar cheese, tart granny smith apples, and turkey meat.
Fun Facts about Panini:
Thomas Edison invented a sandwich grill, but it was largely ignored.
Foccaccia, ciabatta and sourdough bread are the most common types of bread used for making panini sandwiches.
A classic Italian panini is made with mozzarella, tomato, arugula and proscuitto.
Other versions of panini can include fontina and prosciutto, grilled vegetables and cheese, prosciutto with cheese and olive tapenade and so many more.
Ideally, everything being put into a panini sandwich should be flat.
When making a panini, you're not cooking anything… you're just heating it.