This collection of 25 Best Birthday Cake Recipes includes layer cakes, bundt cakes, snack cakes and sheet cakes. All of these cakes are festive enough for birthdays!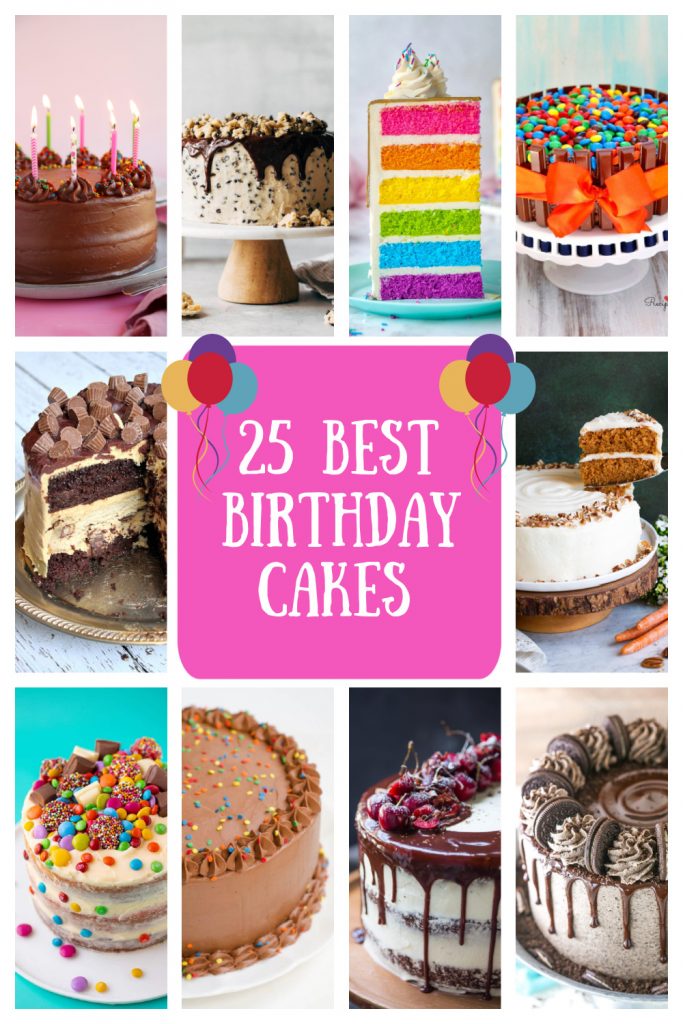 It's a tradition in the United States and other places to present a birthday cake to the person who is celebrating a birthday. The cake is meant to be shared with everyone who is there to celebrate the birthday. It's fun to be creative with cake, so here are 25 Best Birthday Cake Recipes to choose from when you're ready to bake a cake for an upcoming birthday celebration! Browse through the recipes below, click the title of the cake you're interested in, print out the recipe and bake a cake!
The History of Birthday Cakes:
The Romans baked the first birthday cakes. They made cakes of flour, nuts, yeast and honey to celebrate weddings and the occasional 50th birthday.
In the 15th century, bakeries in Germany began to market one-layer cakes for customers' birthdays in addition to cakes for weddings.
During the 17th century, the birthday cake took on its contemporary form. These elaborate 17th century cakes had many aspects of the contemporary birthday cake, like multiple layers, icing, and decorations. However, these cakes were only available to the very wealthy.
Birthday cakes became accessible to the lower class as a result of the industrial revolution and the spread of more materials and goods.
The phrase "happy birthday" did not appear on birthday cakes until the song "Happy Birthday to You" was popularized in the early 1900s.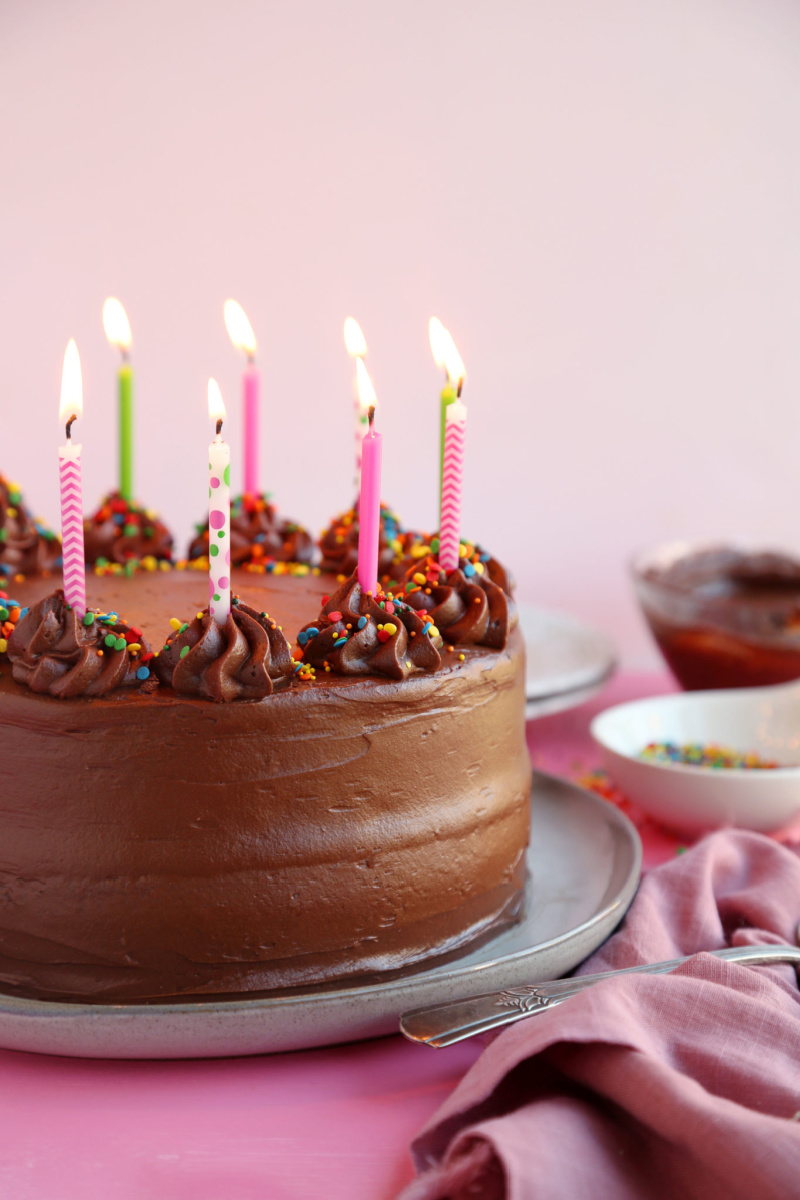 Everybody's Birthday Cake by Joy the Baker. This is a perfectly classic yellow birthday cake with creamy chocolate buttercream frosting. It makes one 9×13-inch sheet cake or two 9-inch layers, or about 24 cupcakes.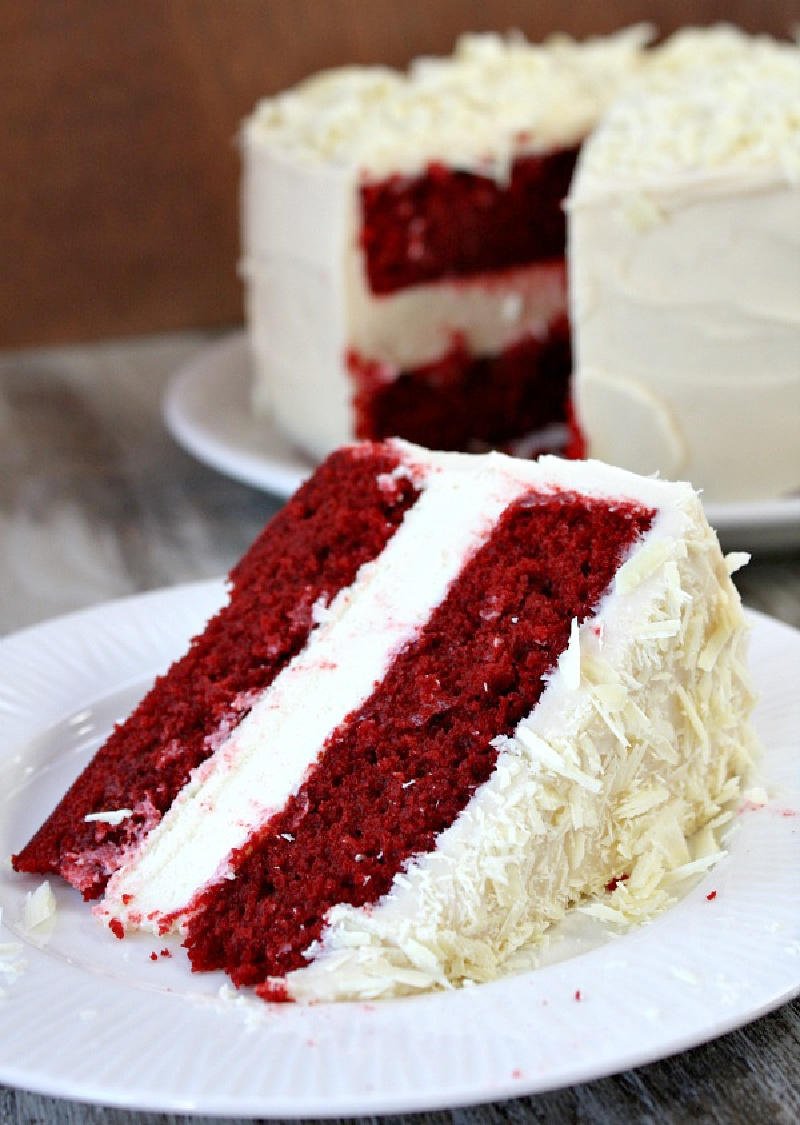 Red Velvet Cheesecake Cake by RecipeGirl. It's kind of the most amazing cake ever- red velvet layer-cake with a layer of cheesecake in the middle and topped with cream cheese icing.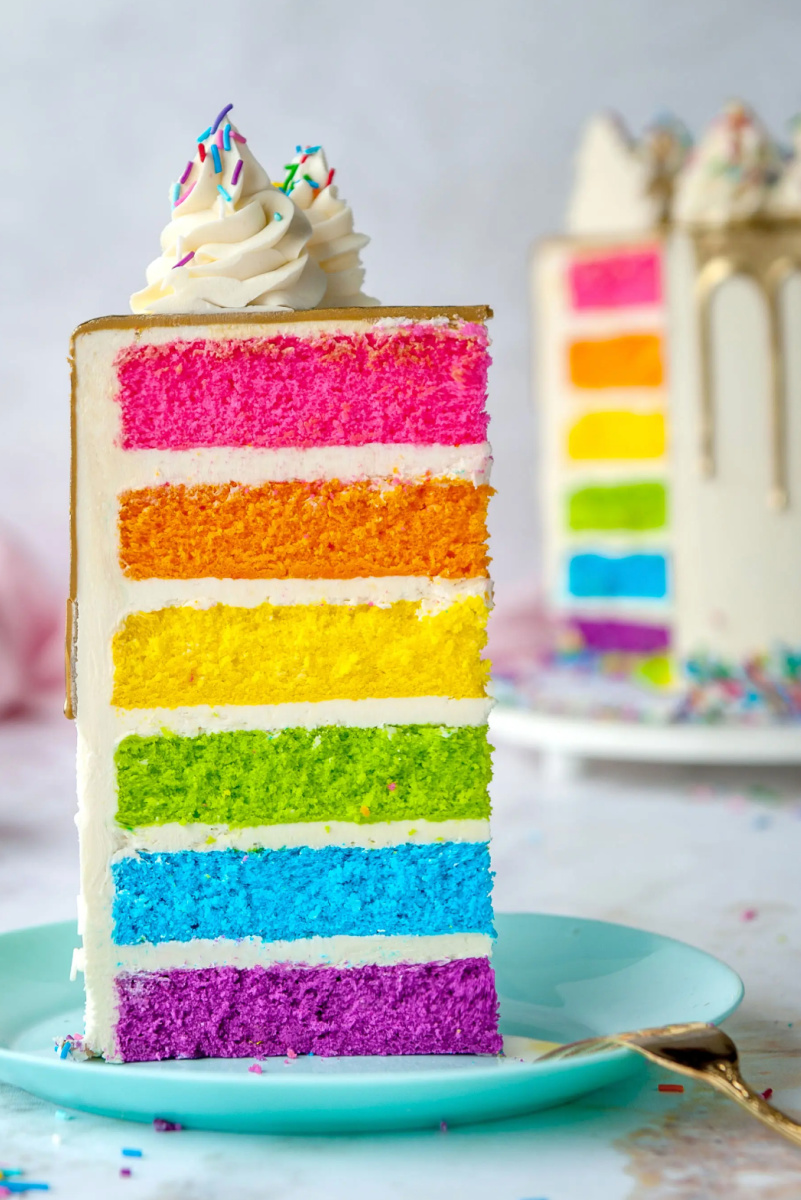 Rainbow Cake by Sugar Geek Show. This cake is beautiful and colorful, but it also tastes really delicious. Made from a white velvet cake recipe and easy buttercream, this rainbow cake makes the perfect special occasion cake!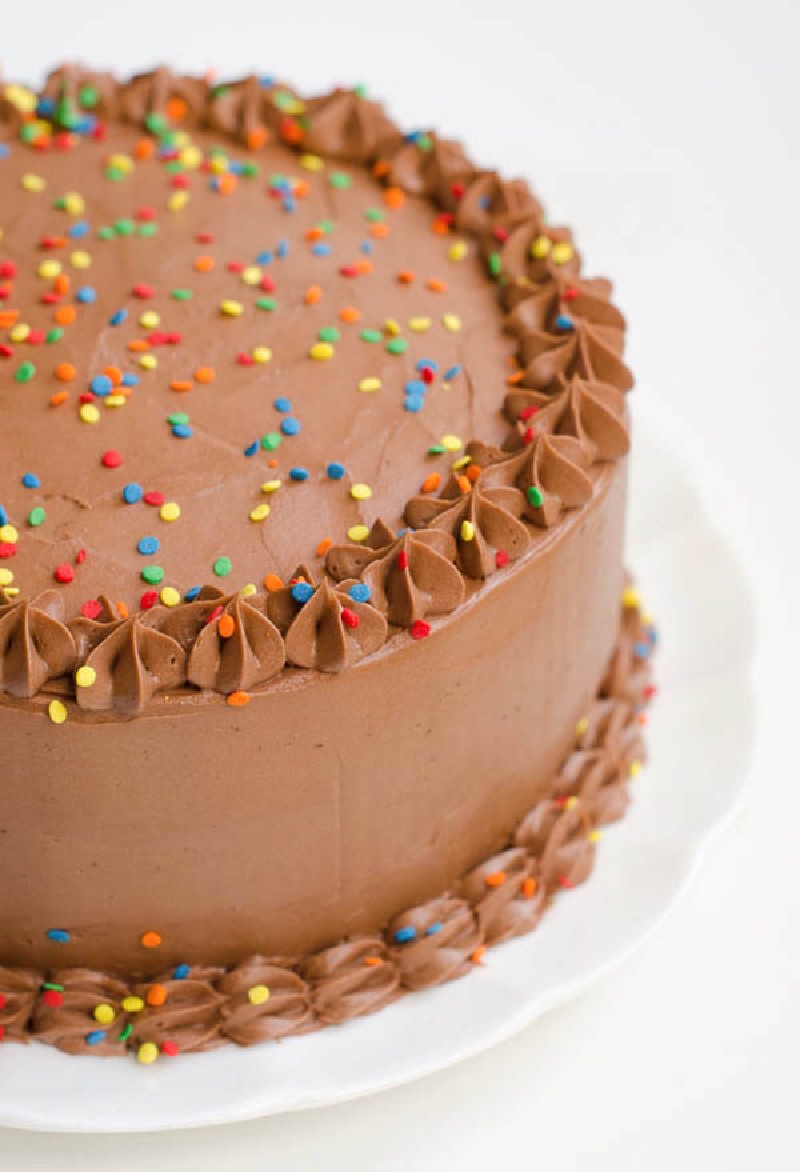 Chocolate Birthday Cake by Cake Merchant. This is a Devil's Food cake with a rich chocolate buttercream frosting.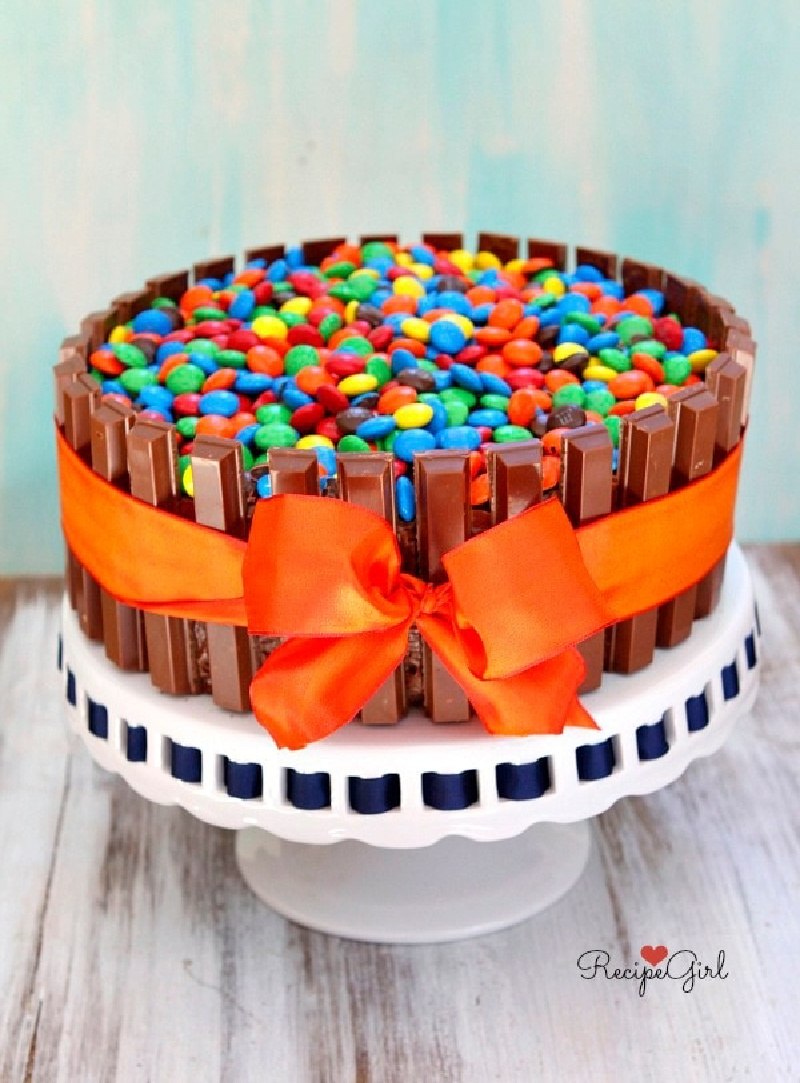 Kit Kat Cake by RecipeGirl. This layer cake is surrounded by Kit Kats, wrapped with a bow and topped with M&M's!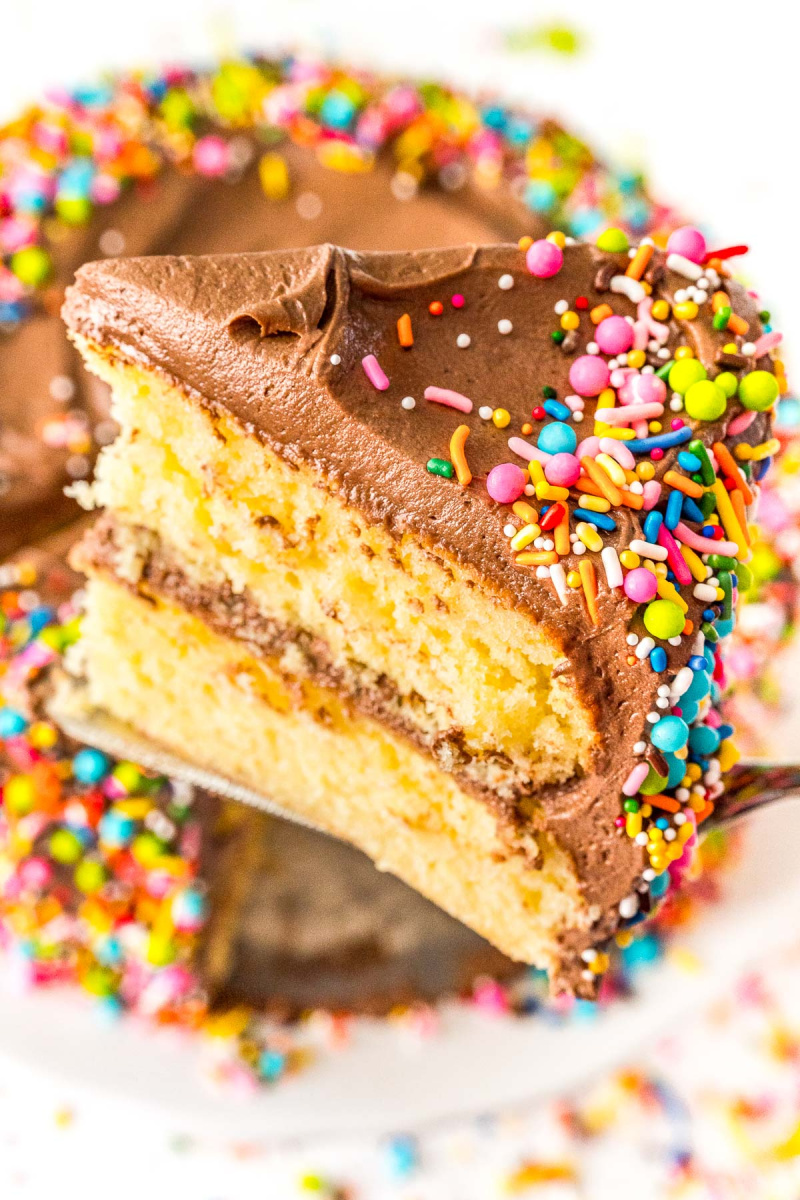 Yellow Cake by Sugar and Soul. This is an old-fashioned cake made with a rich blend of butter, eggs, and buttermilk for a tender butter cake that's perfect for birthdays and everyday celebrations!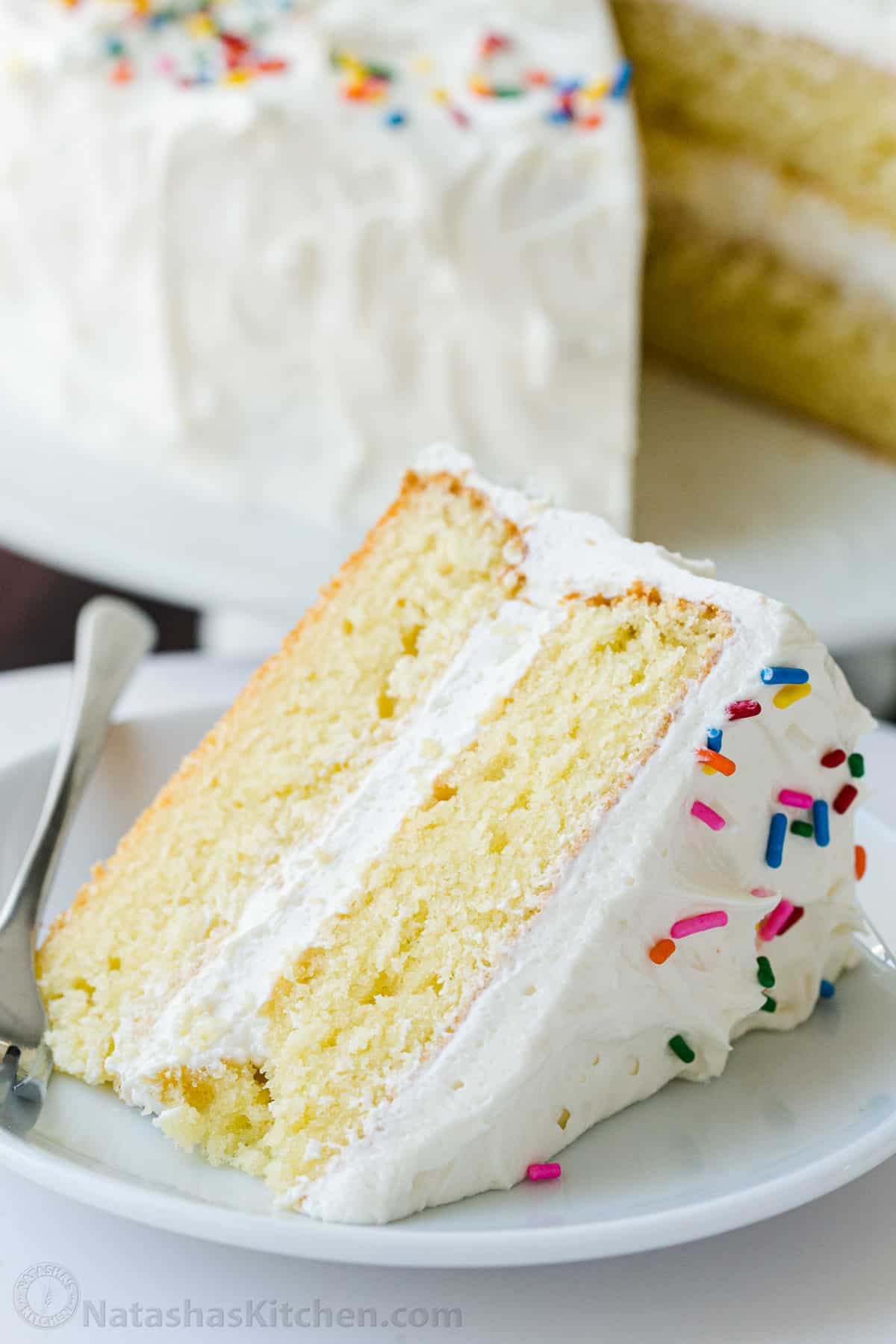 Vanilla Cake by Natasha's Kitchen. This cake has a soft and moist crumb and great vanilla flavor. It's the perfect base for a birthday cake or any special occasion.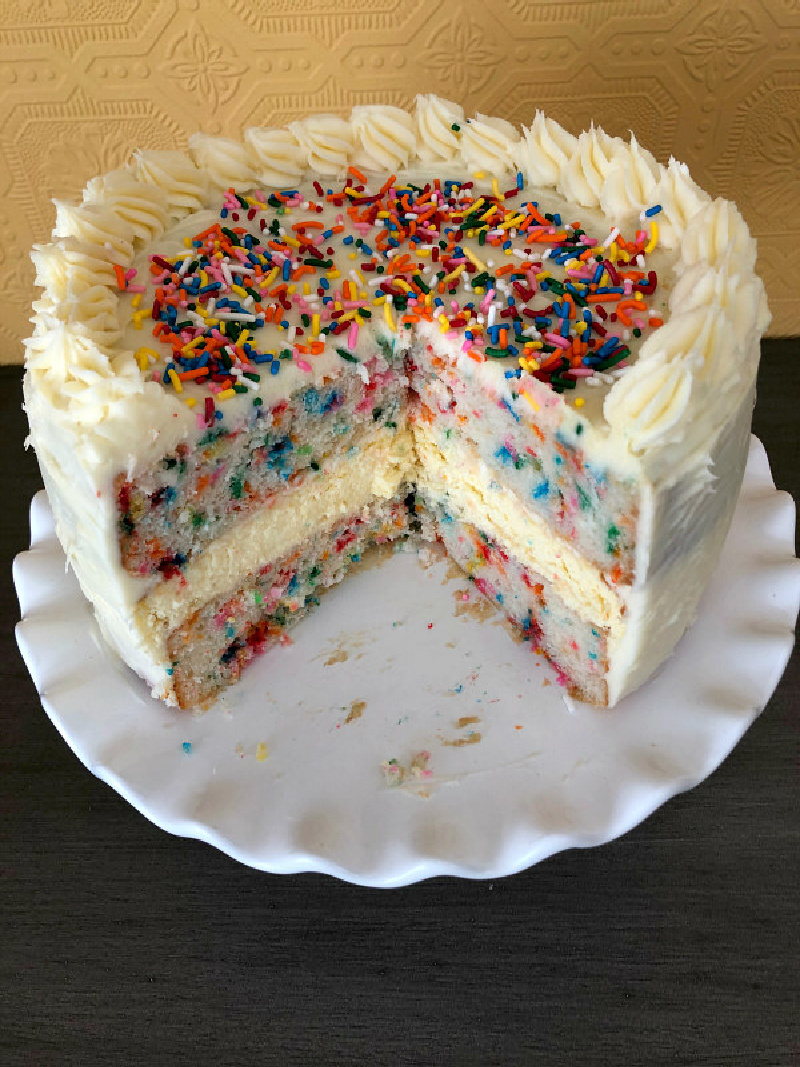 Funfetti Cheesecake Cake by RecipeBoy. This festive cake has two layers of funfetti cake with a layer of cheesecake in the middle. It's covered with cream cheese frosting.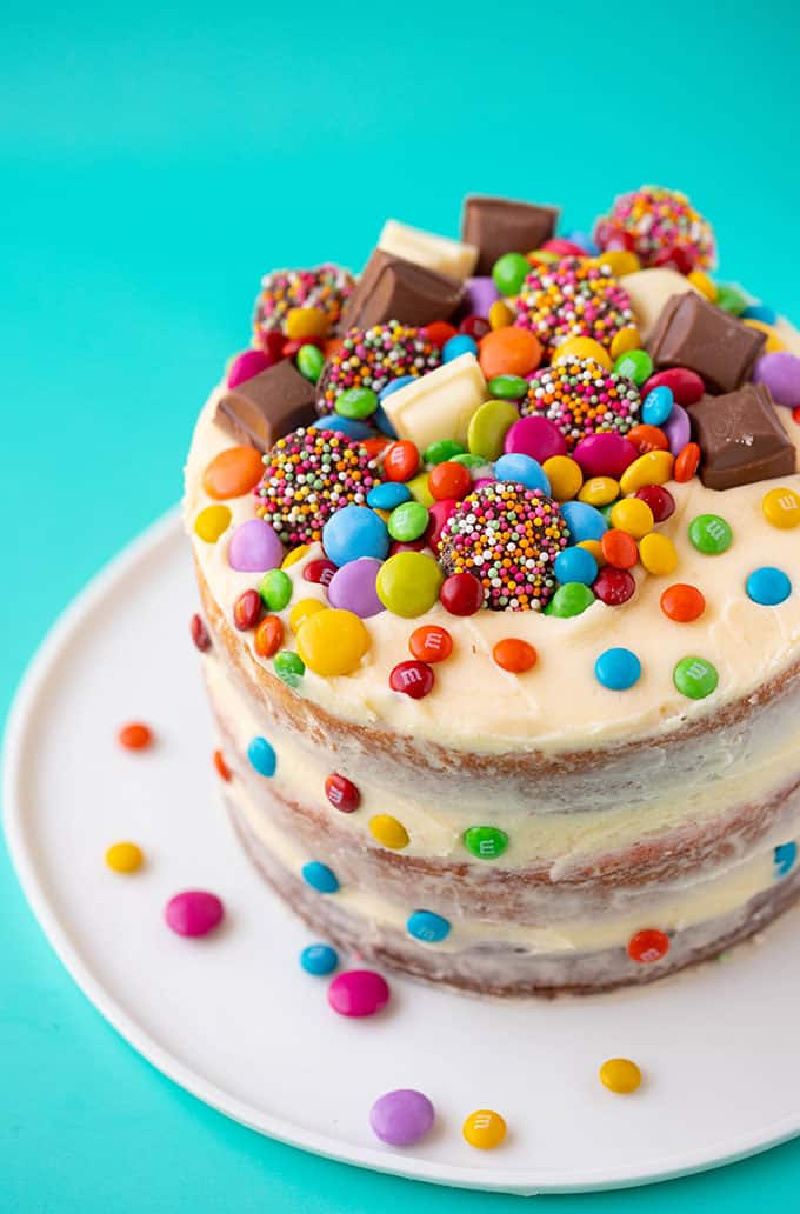 Neapolitan Cake by Sweetest Menu. This cake is made using just one cake batter! Three layers of chocolate, vanilla and strawberry combine to make one stunning layer cake covered in creamy vanilla buttercream.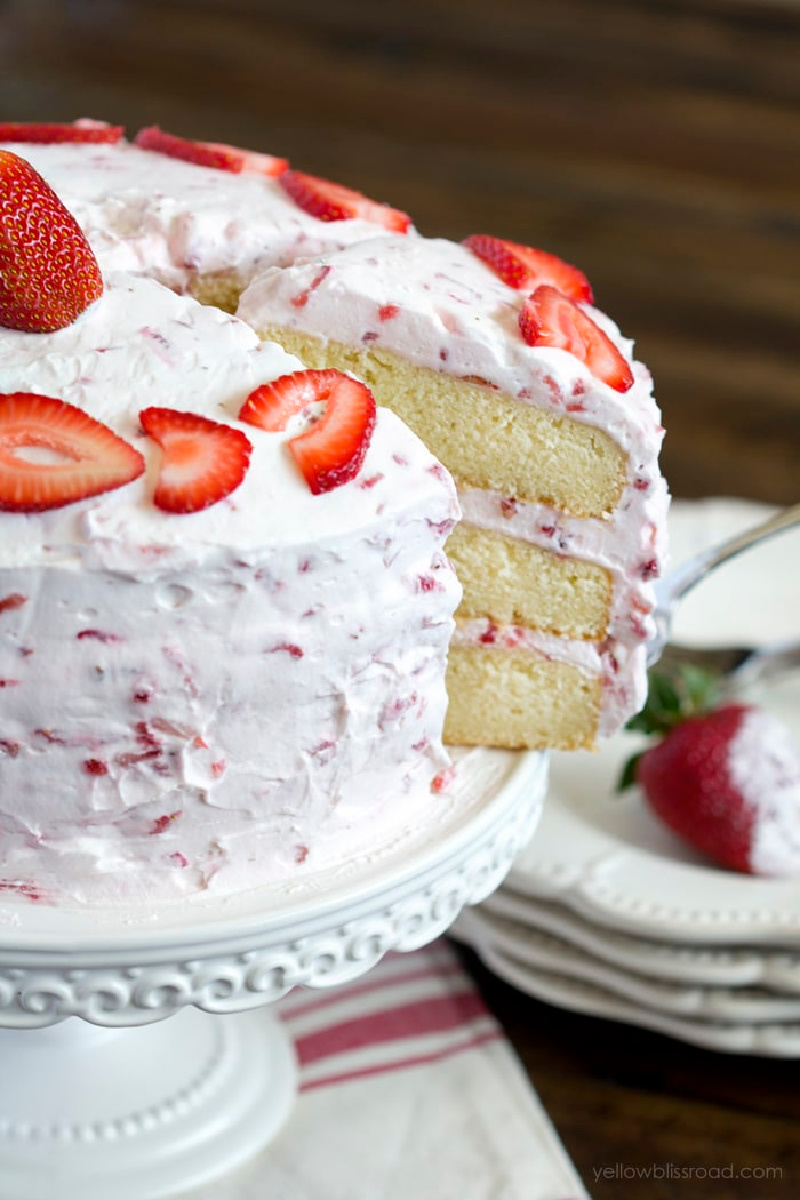 Fresh Strawberry Cake by Yellow Bliss Road. This is a rich vanilla cake with strawberries and cream frosting in between. It's perfect for birthdays and parties or just a fancy summer dessert treat.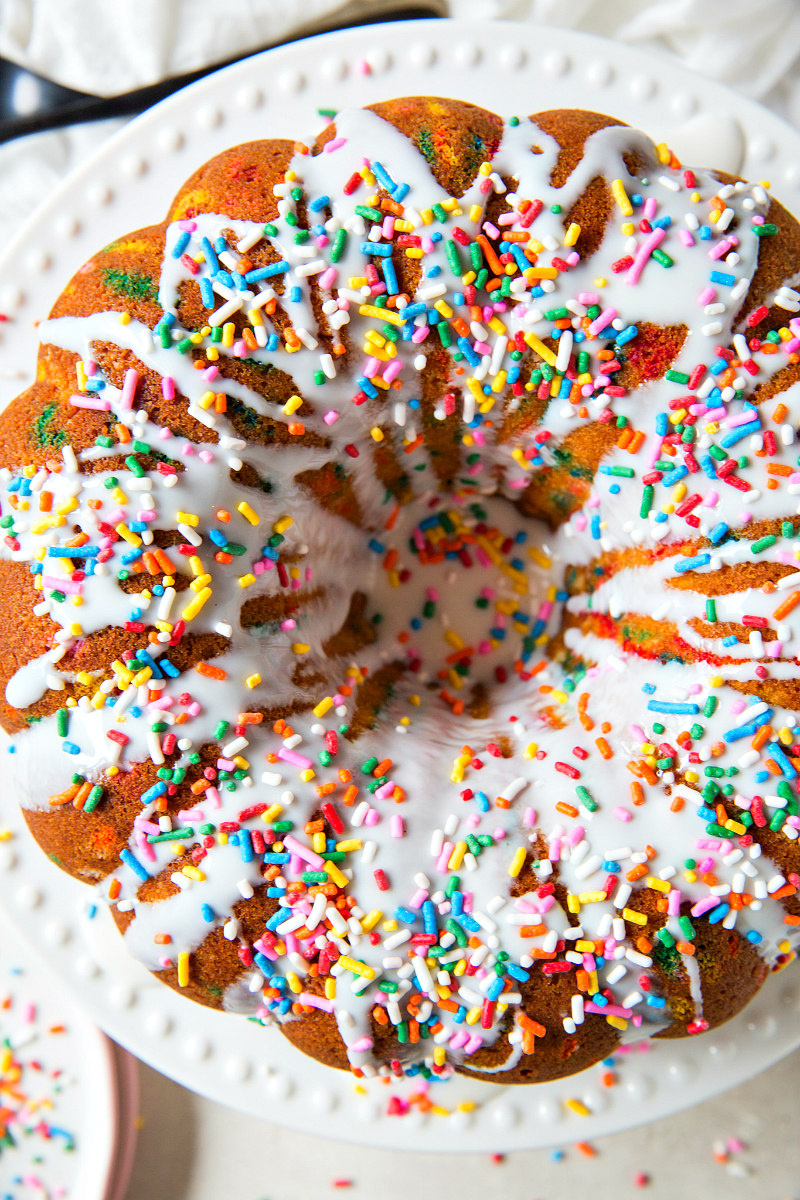 Funfetti Bundt Cake by RecipeGirl. This fun cake is covered in a white chocolate glaze and plenty of rainbow sprinkles.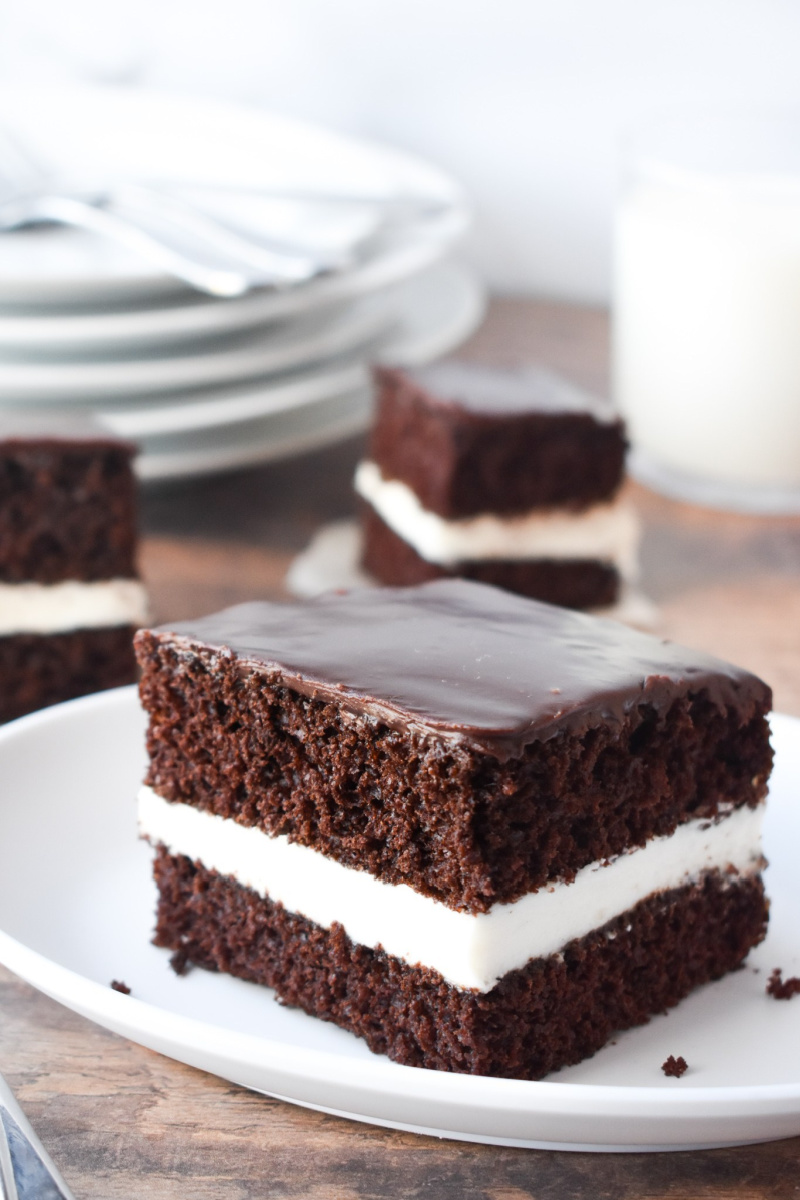 Ding Dong Cake by Dance Around the Kitchen. This cake has chocolate cake layers, a creamy filling and it is topped with a chocolate ganache. It's like eating a Hostess Ding Dong….but better!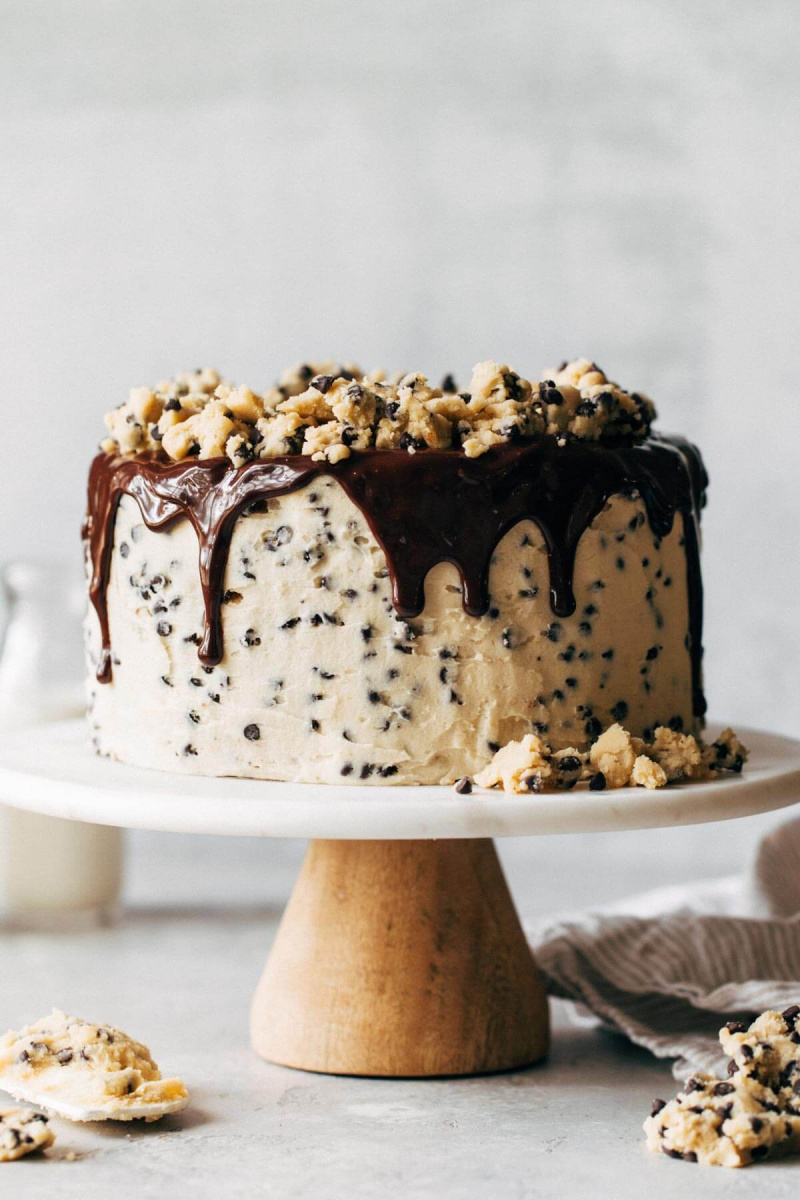 Cookie Dough Cake by Butternut Bakery. This is a sweet and buttery vanilla chocolate chip cake with globs of cookie dough baked into each layer. The cake layers are stacked and smothered in cookie dough buttercream with chocolate ganache on top.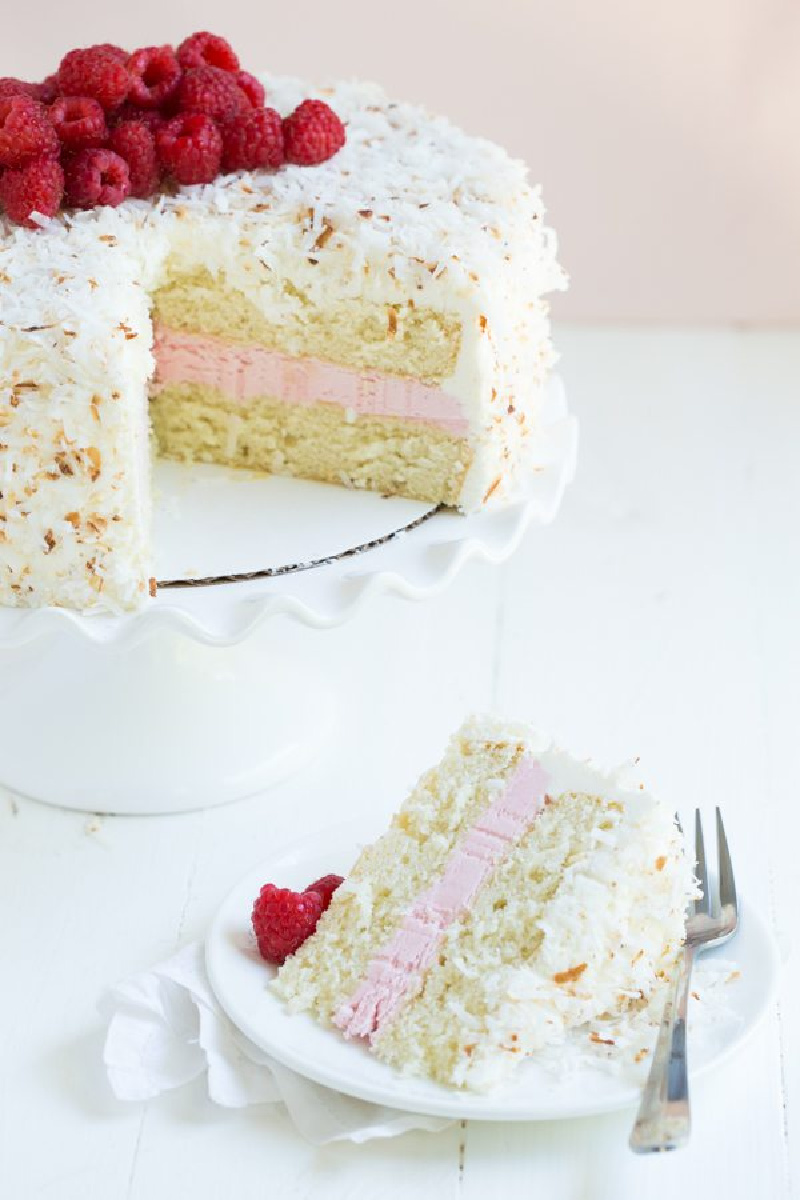 Coconut Cake with Raspberry Buttercream Filling by RecipeGirl. This cake has a thick layer of homemade raspberry buttercream frosting sandwiched in-between two layers of the most delicious coconut cake.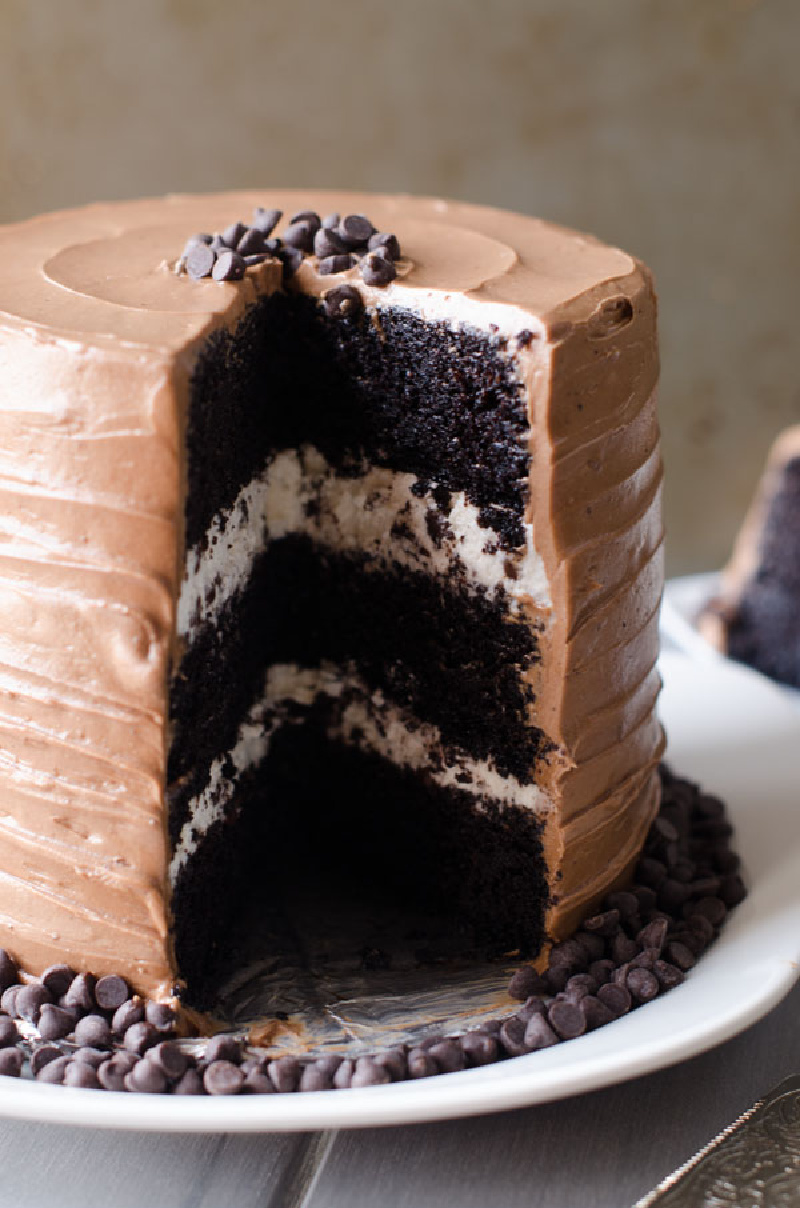 Chocolate Chip Cake by Cake Merchant. This cake was made using a one bowl chocolate cake recipe and a whipped cream/chocolate chip filling. It's frosted with a quick and easy chocolate buttercream.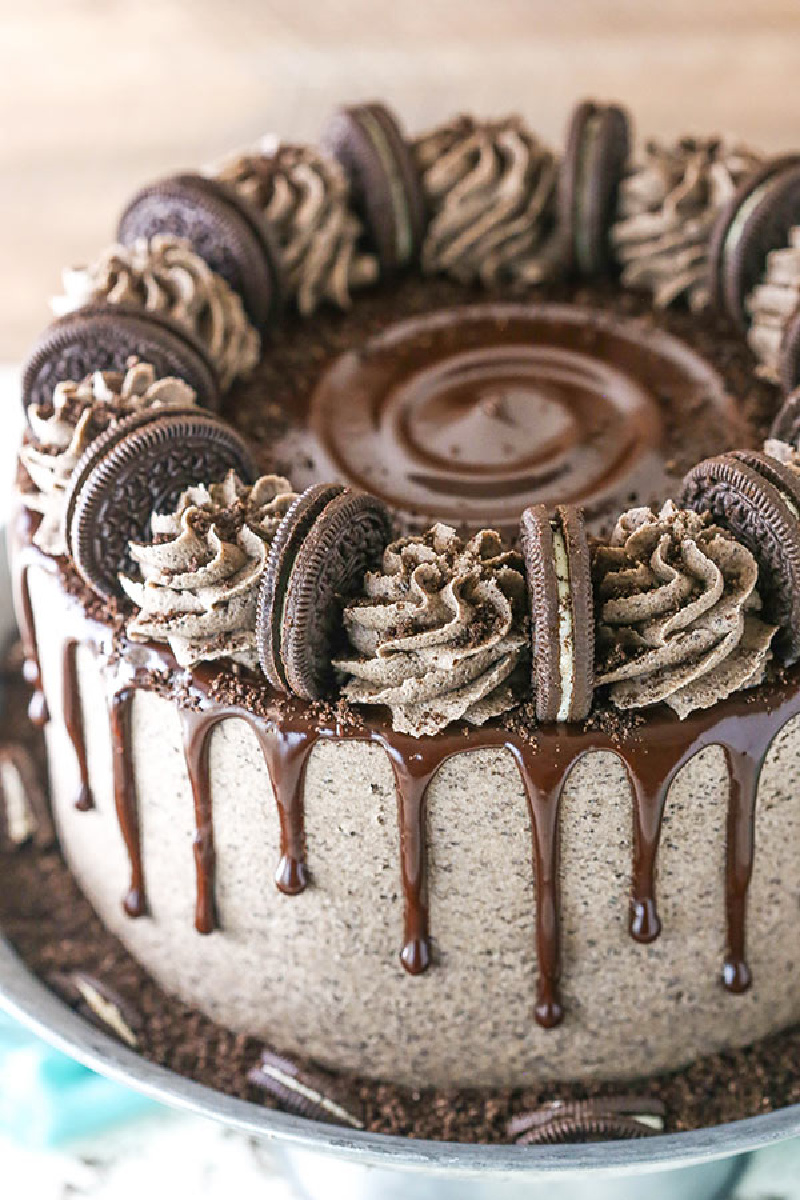 Chocolate Oreo Cake by Life, Love and Sugar. This is a moist chocolate cake full of Oreo icing! It's an Oreo lover's dream.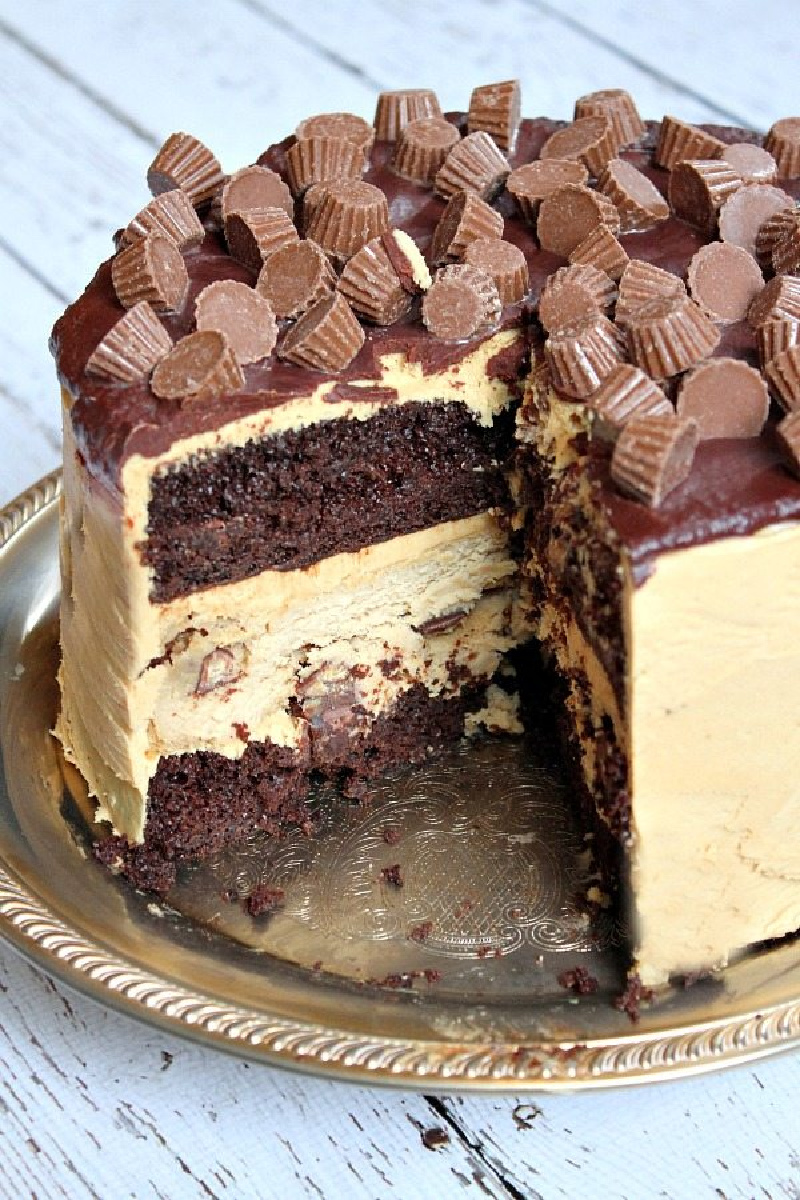 Peanut Butter Cup Cheesecake Cake by RecipeGirl. Sandwiched in between two chocolate cake layers is a layer of peanut butter cheesecake. The whole cake is covered with peanut butter frosting, topped with chocolate ganache, and then sprinkled with peanut butter cups.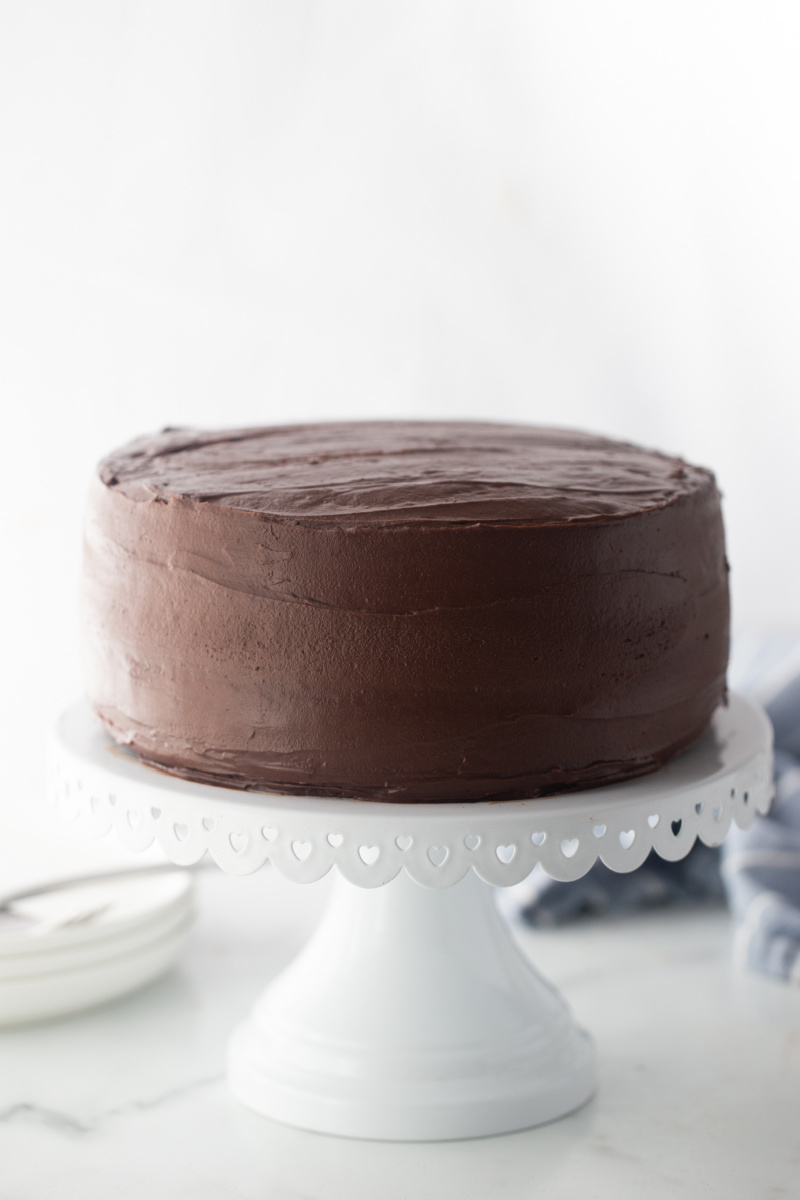 Chocolate Mayonnaise Cake is an easy-to-bake from scratch chocolate cake with a moist, rich flavor.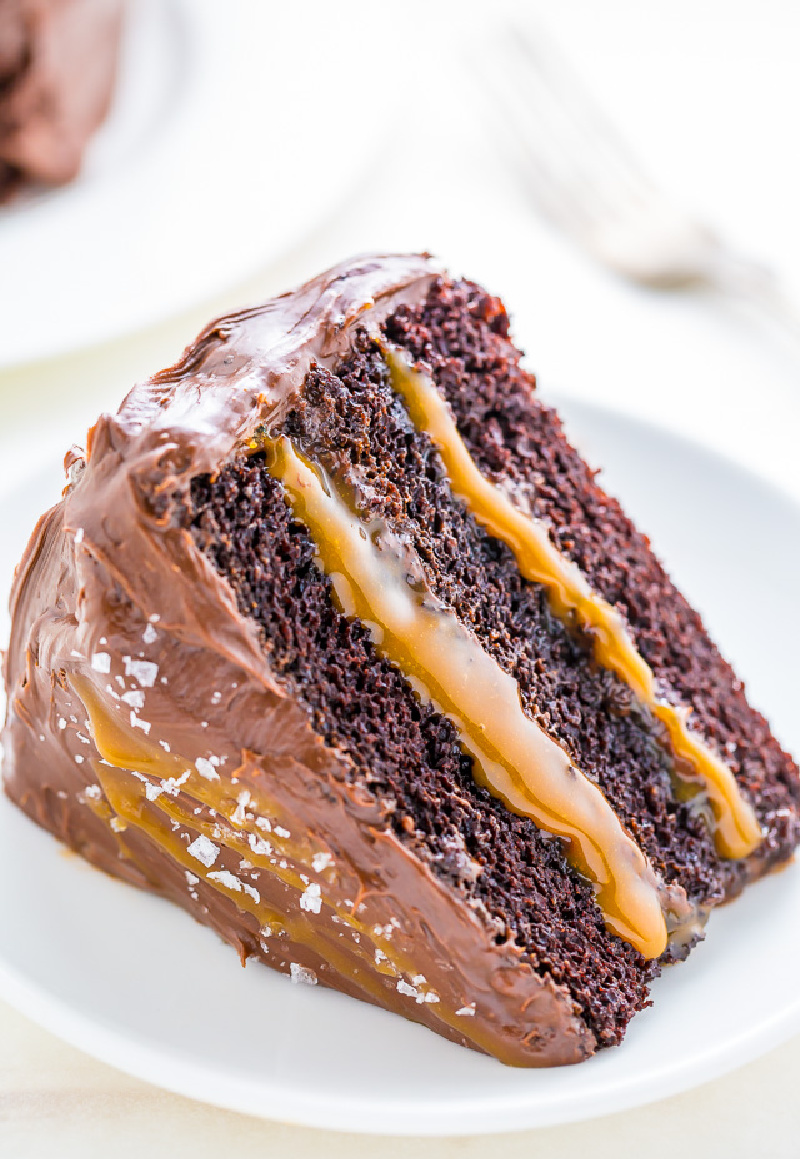 Salted Caramel Chocolate Cake from Baker by Nature. This cake is moist and sinfully decadent! If you love chocolate and caramel, you'll LOVE this easy recipe.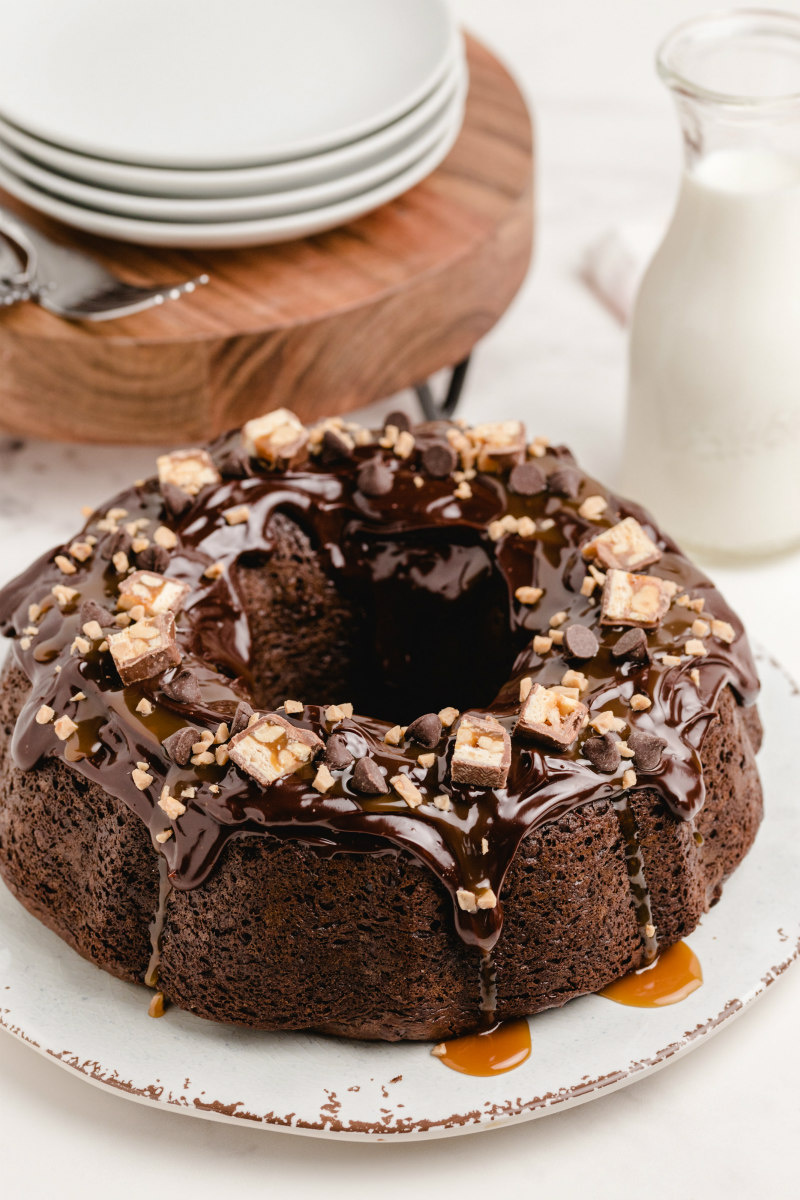 Chocolate Wasted Cake by RecipeGirl. This cake is beyond decadent, and it's perfect for chocolate lovers!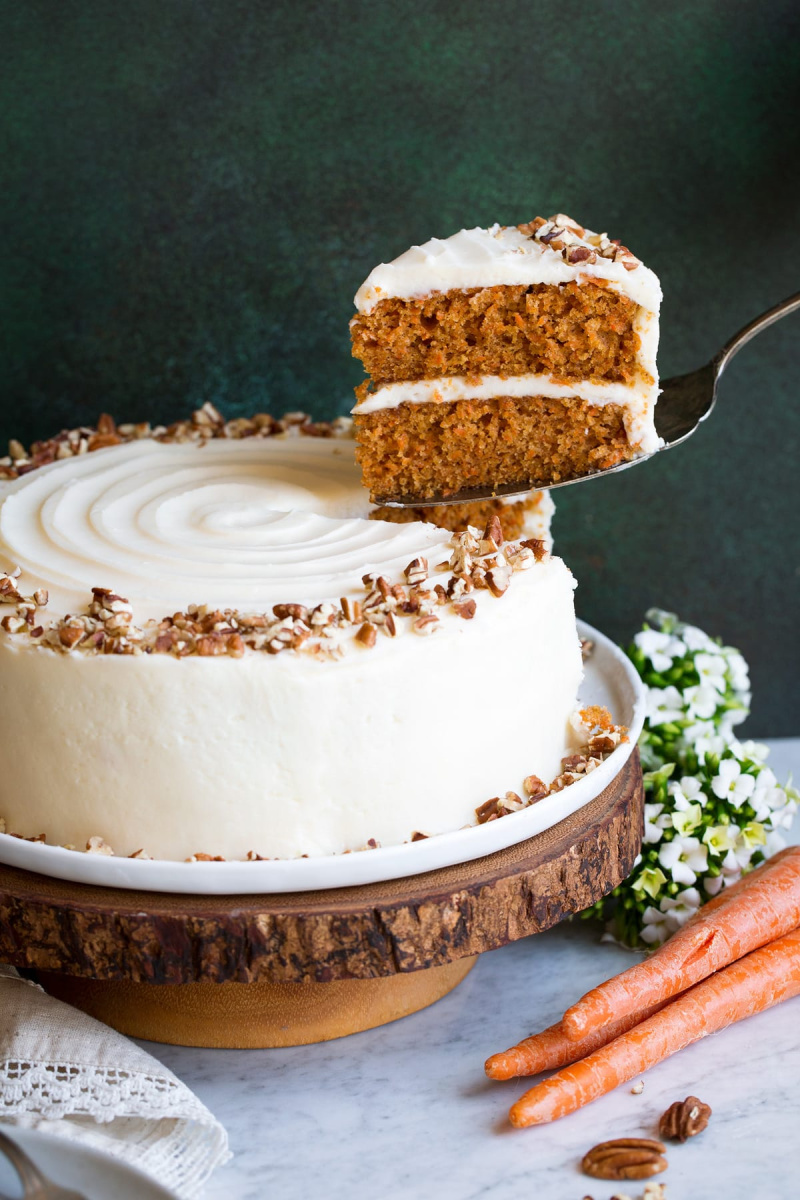 Best Ever Carrot Cake by Cooking Classy. This delicious carrot cake is made with an abundance of fresh carrots, sweet spices and a rich cream cheese frosting.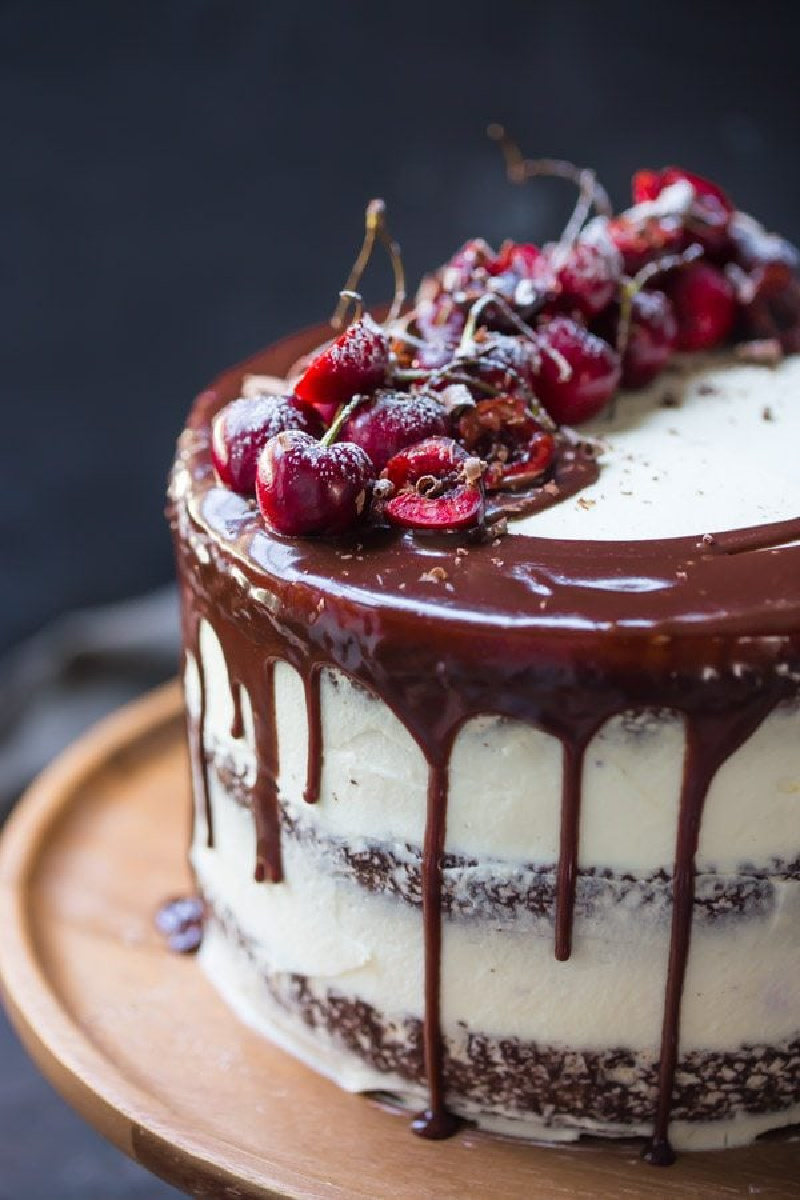 Black Forest Cake by RecipeGirl. If you're a lover of cherries and chocolate, then you'll love this classic cake!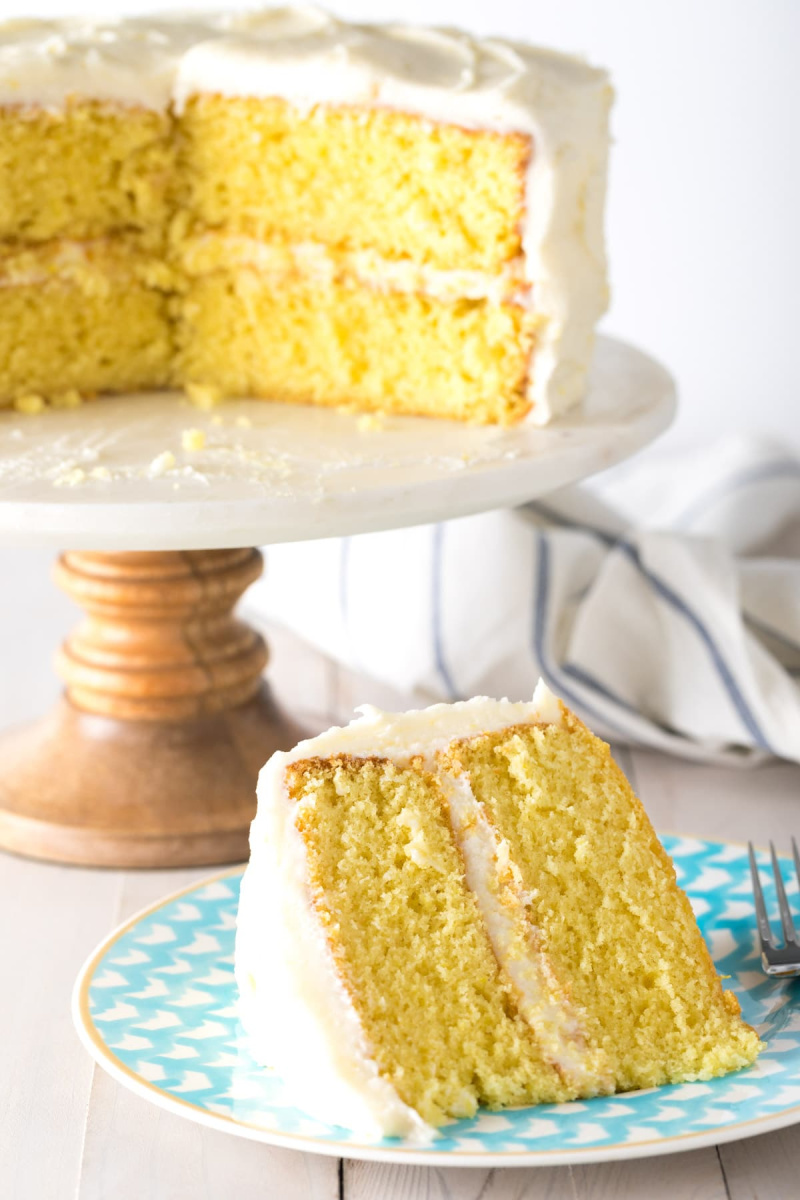 Lemon Buttermilk Cake by A Spicy Perspective. This simple southern lemon layer cake is soft and moist with a tangy-sweet frosting.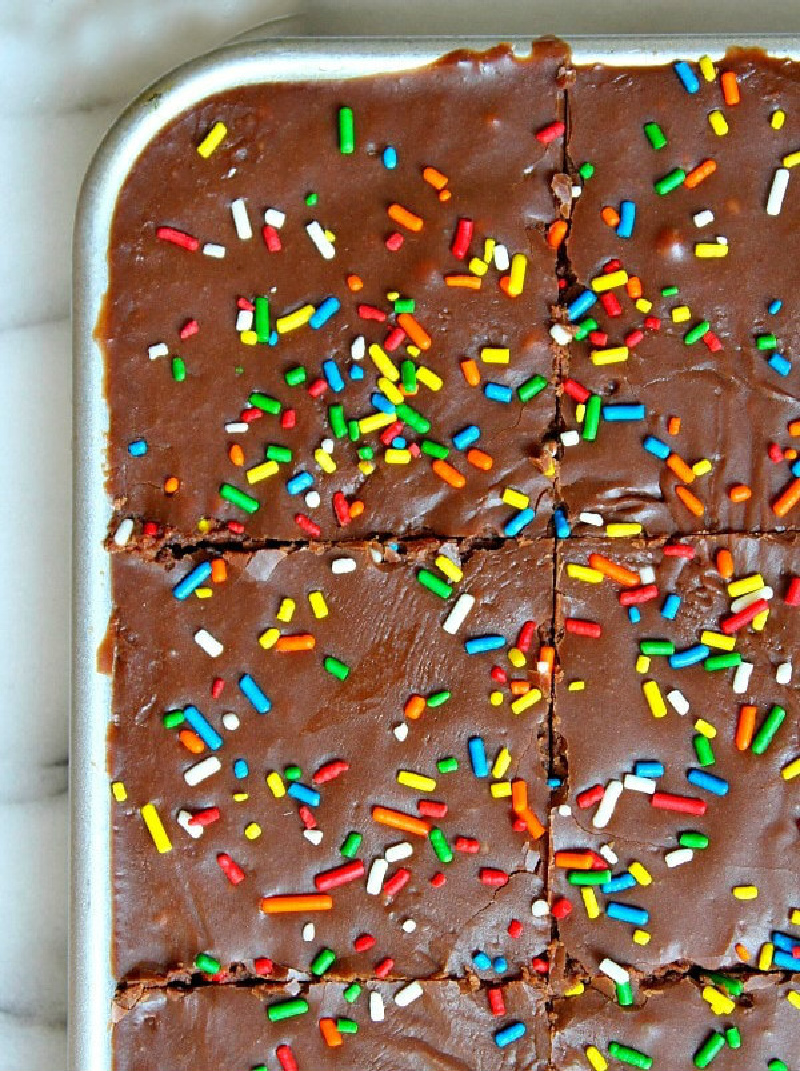 Chocolate Sheet Cake by RecipeGirl. This is a delicious chocolate cake covered with a thick layer of chocolate frosting.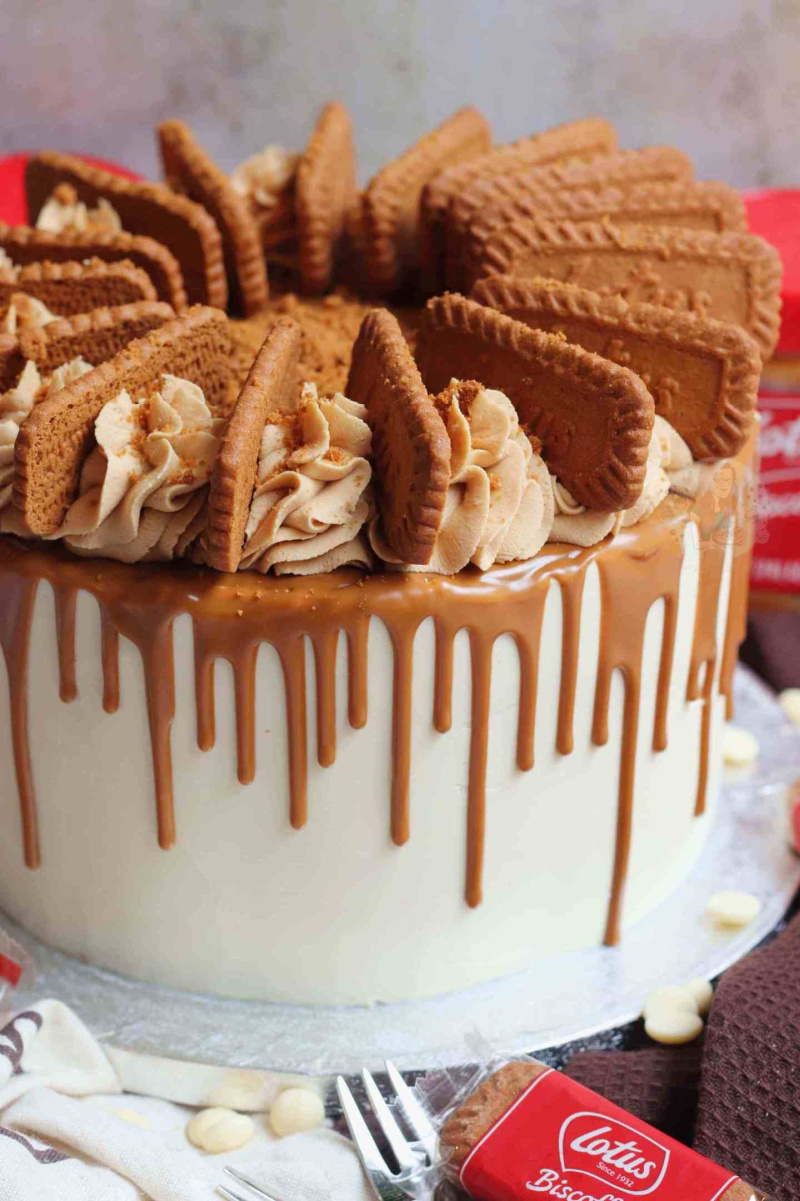 Biscoff Drip Cake by Jane's Patisserie. This is a three layer Biscoff cake with brown sugar sponges, Biscoff buttercream, white chocolate ganache, and a Biscoff drip!
Fun Facts About Birthday Cakes:
Birthday cakes are most often vanilla, chocolate or strawberry.
The World's most expensive birthday cake was made in the United Arab Emirates. Cake designer Debbie Wingham designed a 6-foot long fashion runway cake complete with models also made out of cake and 45 million worth of multi-colored diamonds. The total cost for this extravagant cake was 75 million dollars!
Ancient Greeks were the first ones to put candles on cakes. Cakes were used as an offering to the Goddess of the Moon (Artemis). They put candles on the cake and lit them to symbolize the glowing light of the moon.
Why do we blow out candles and make a wish? In ancient times, it was believed that smoke carried your thoughts and prayers to the heavens. Today, if you are successful at blowing out all of the candles on your cake in one breath, it's said that your wish will come true.
"Happy Birthday to You," is the most frequently sung song in the English language.