When you're throwing a grad party, you want to make the best graduation party recipes! Whether it's graduating from preschool or kindergarten all the way up to high school, college or medical school, everyone deserves a festive celebration. Here are a few recipes to make to add to your grad party!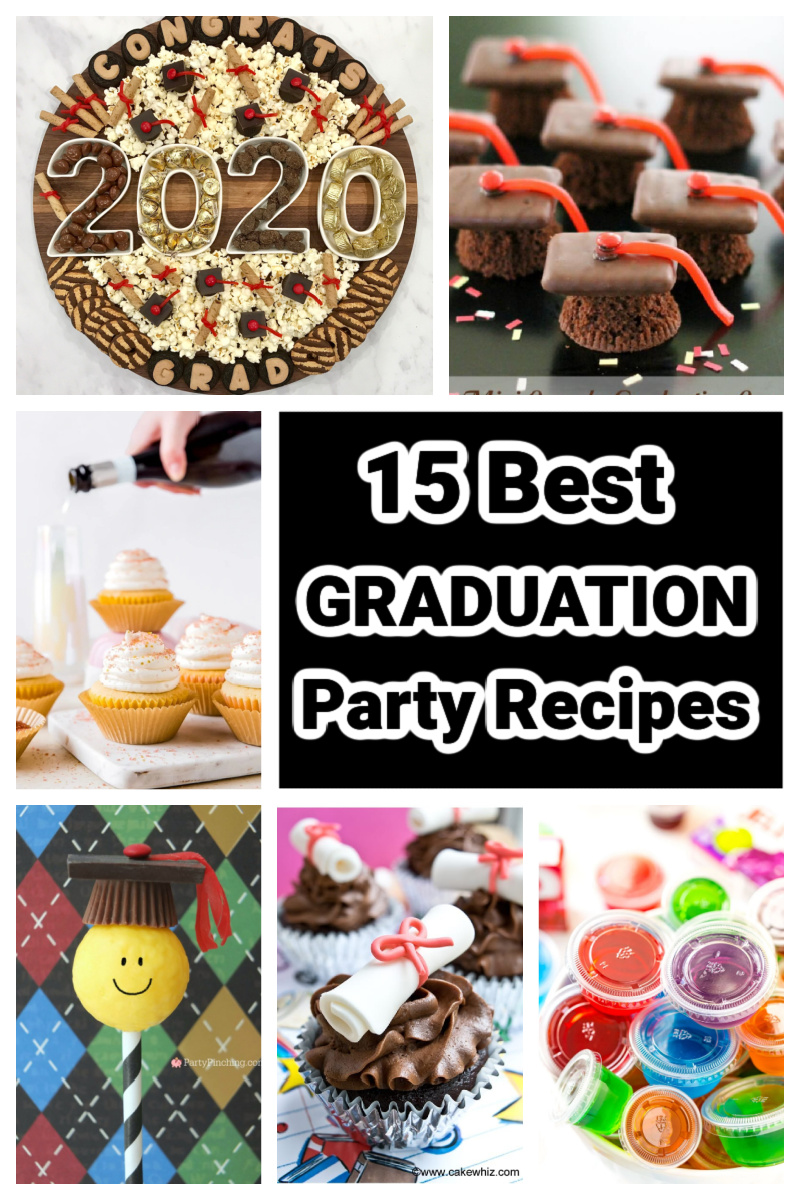 The best graduation party recipes are those that are festive and impressive! In this collection of recipes, you'll find lots of graduation themed, adorable ideas using graduation hats, diplomas and festive fun.
Plan your graduation party, and then add a special recipe or two that you find here. There are lots of easy ideas, and many of them can be made ahead. You can also make one of these beautiful birthday cakes to celebrate the day, but I think graduation themed desserts are a little cuter, don't you?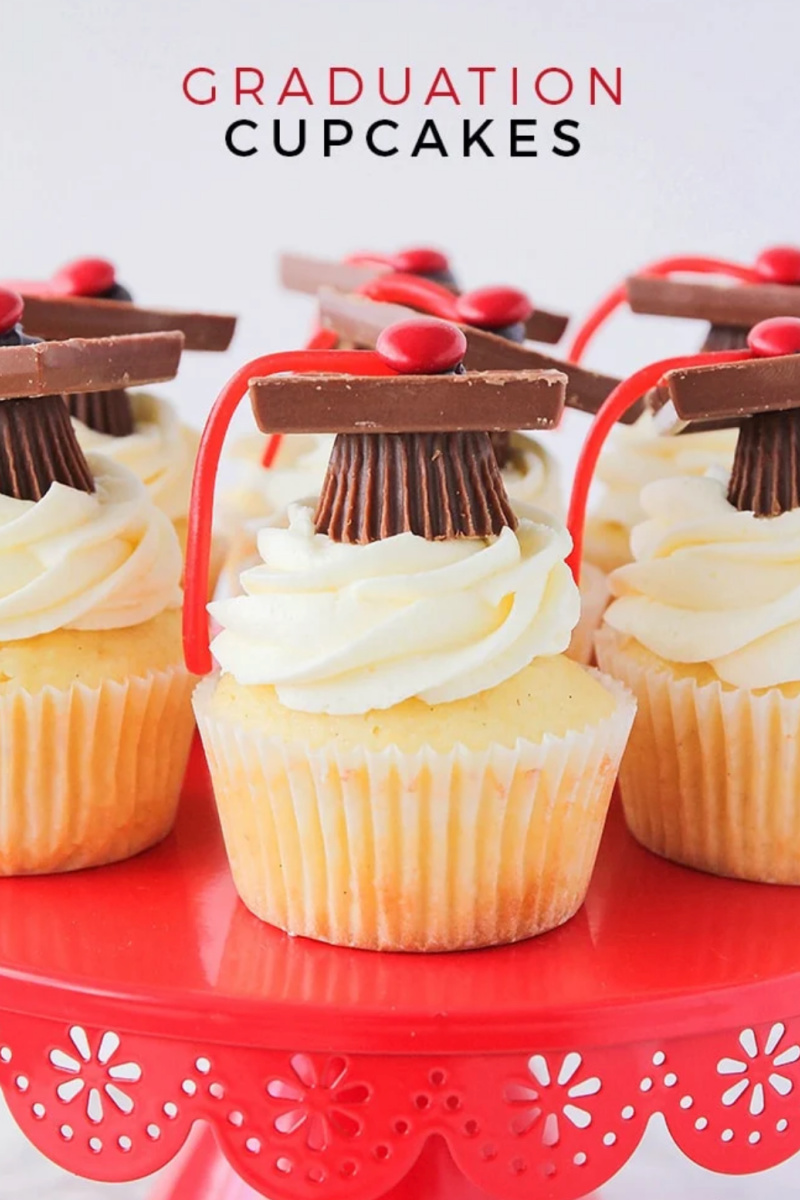 Graduation Cupcakes by Somewhat Simple. These easy and festive cupcakes are perfect for any age graduation!
Graduation Hat Cake by Cake Whiz. Step-by-step instructions are included here. It's easier than you think!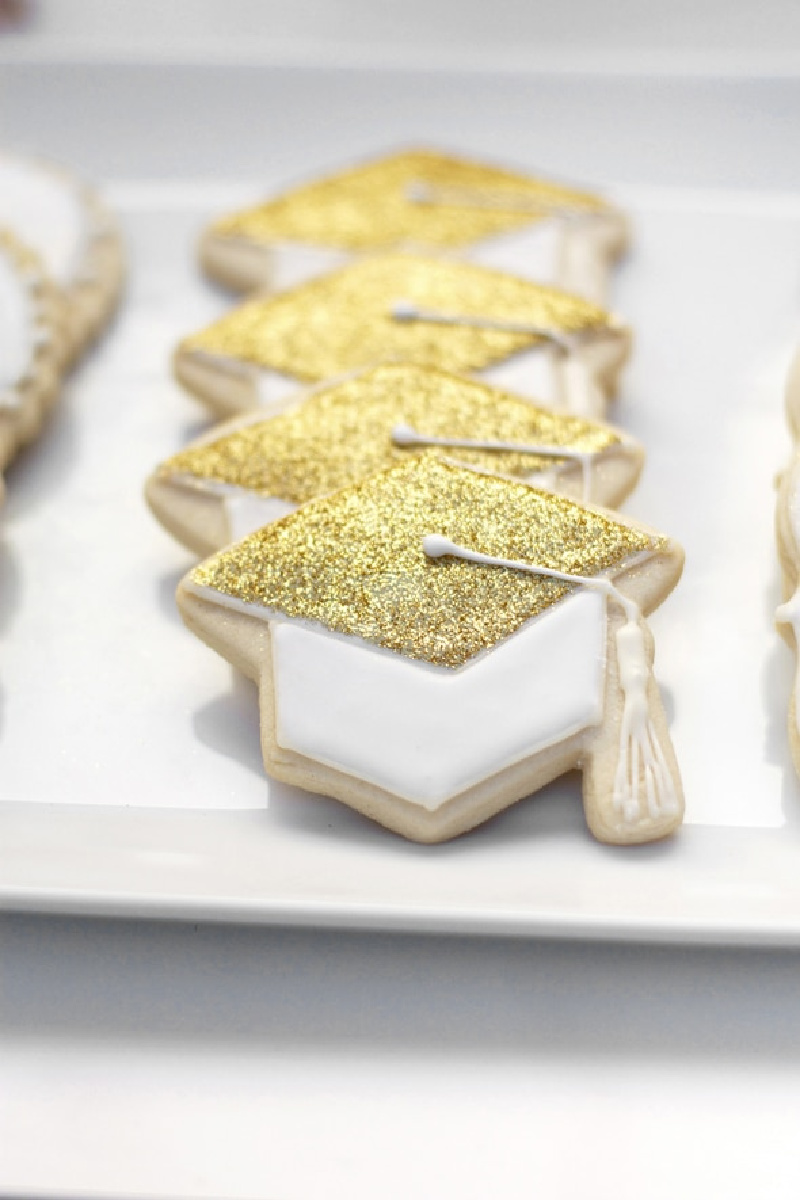 Graduation Cap Cookies by Pretty My Party. Buy a graduation cap cookie cutter and get decorating!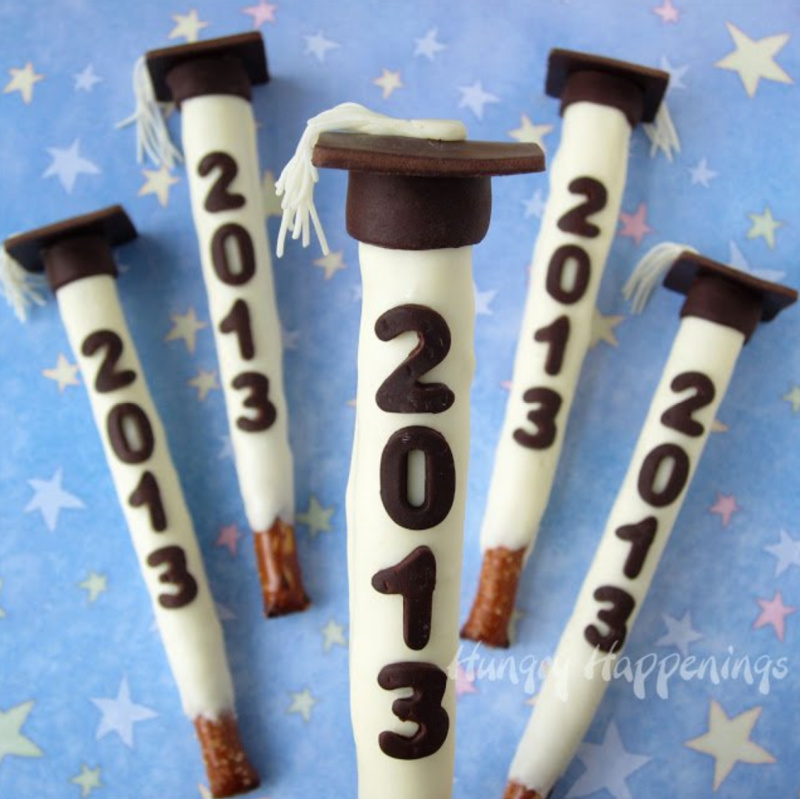 Graduation Party Pretzel Pops by Hungry Happenings. These white chocolate dipped pretzels decorated with modeling chocolate graduation caps can be personalized with the year of graduation, the school or the graduate's name.
Mini Cupcake Graduation Caps by Lil Luna. These are super cute, and are made with easy-to-find ingredients.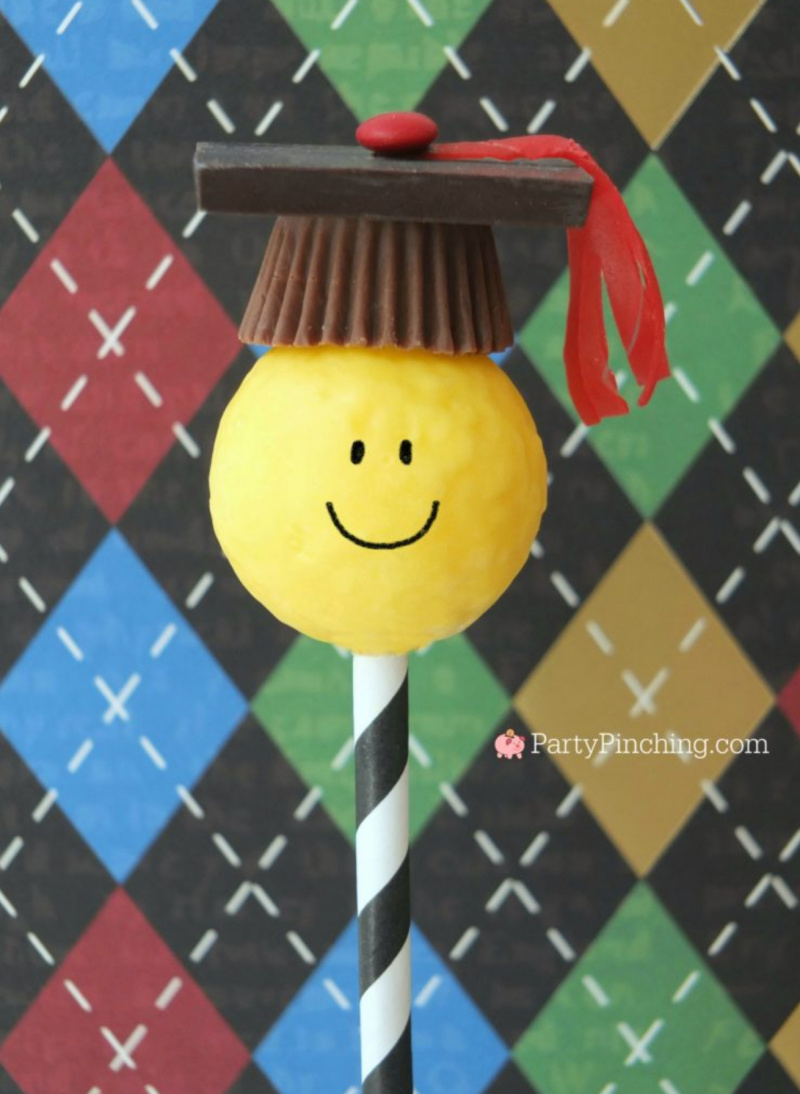 Happy Graduate Cake Pops by Party Pinching. This is a no-bake, adorable, easy treat for a Grad party!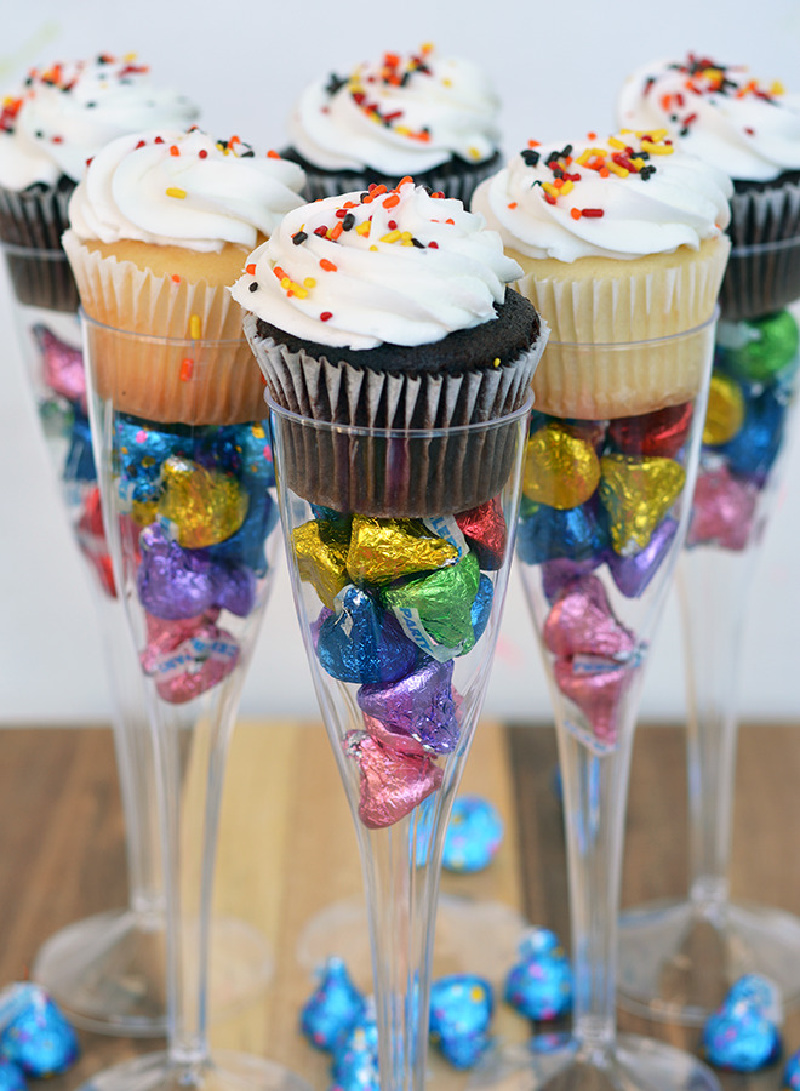 Cupcake and Candy Flutes by I Heart Arts N Crafts. Fill champagne flutes with colorful treats and top them with a cupcake!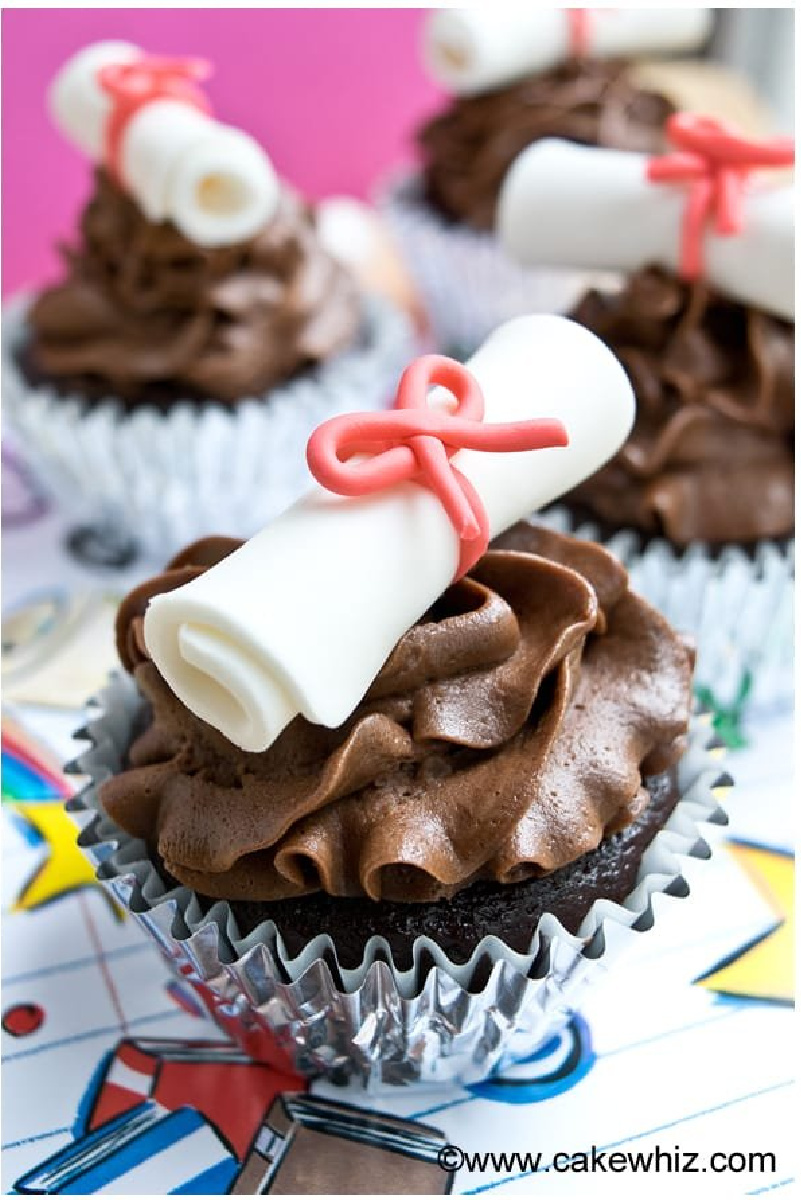 Graduation Diploma Cupcakes by Cake Whiz. You can bake any kind of cupcakes, but there's an easy, step-by-step tutorial here on how to make the cute diplomas to place on top!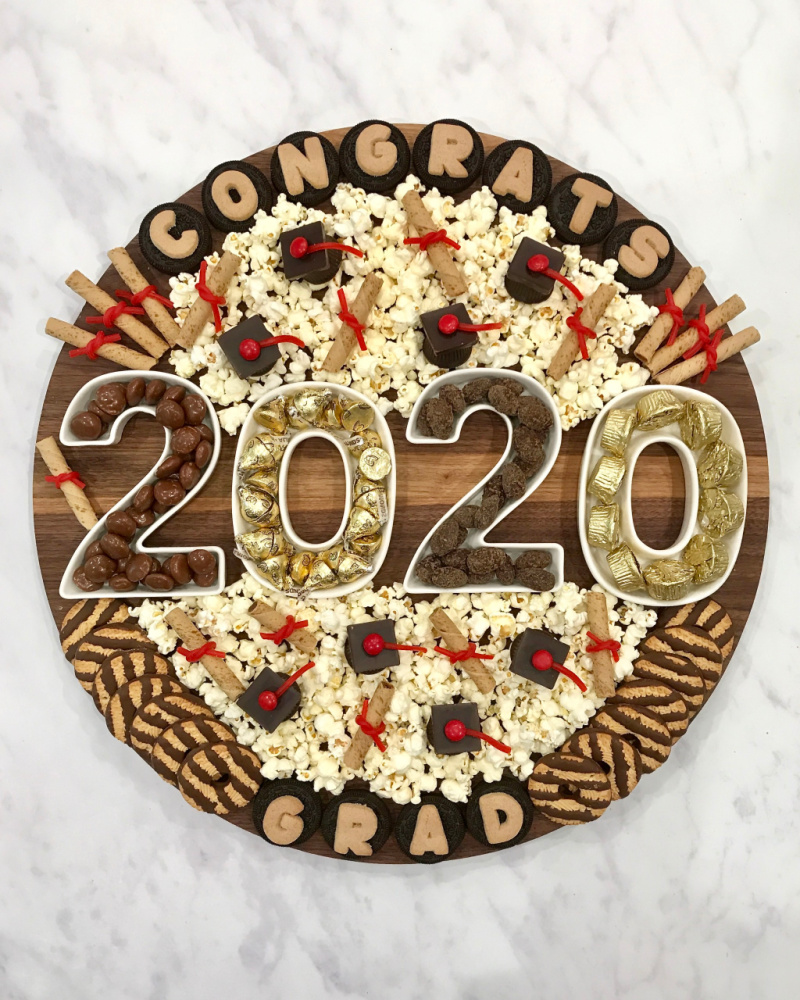 Graduation Snack Board by The Baker Mama. Buy a board and display a tasty assortment of snacks that your graduate will love. Make it cute using letter cookies from Trader Joe's!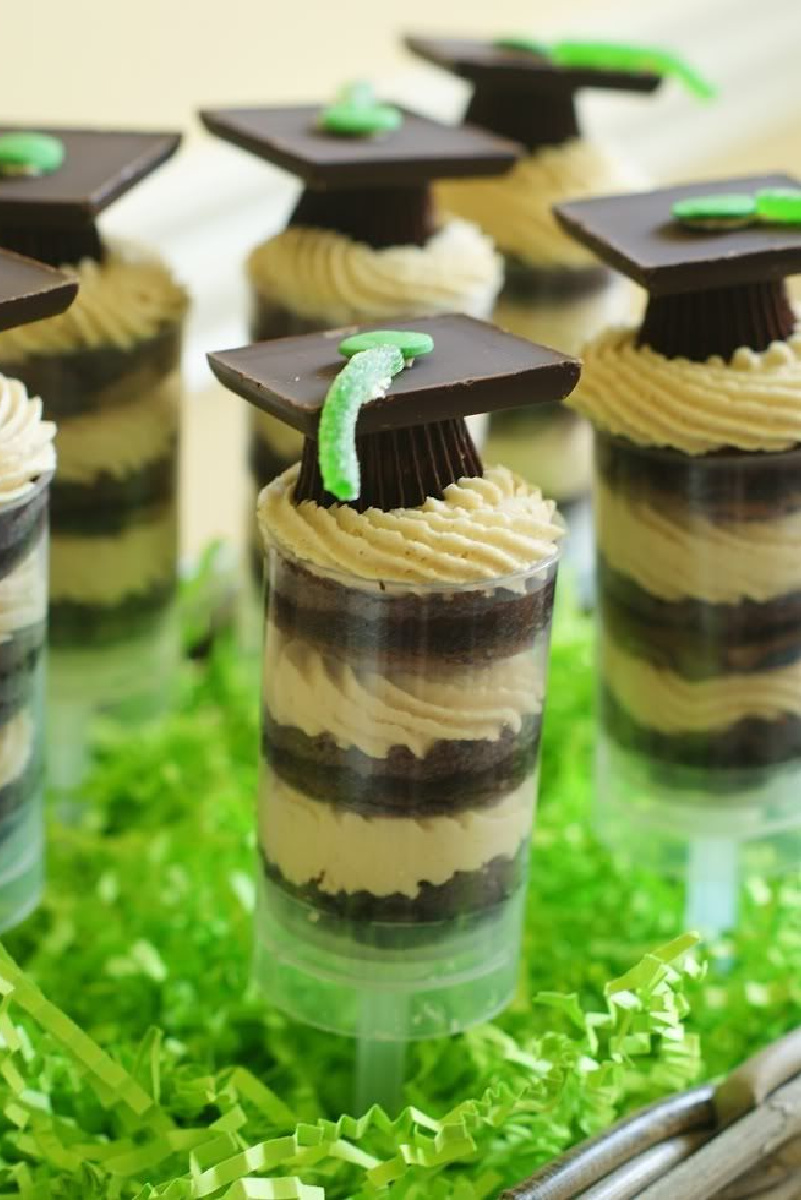 Graduation Peanut Butter Cup Push Pops by Bake at 350. These are just so cute. Full instructions and links to where to buy everything are included in this post.
Funfetti Graduation Cupcakes in DIY candy filled cake stands by Living Locurto. These cupcakes are topped with white buttercream icing, sprinkles and a black mortarboard lollipop. What makes these cupcakes extra adorable is serving them in a plastic wine glasses filled with colorful candy in the graduate's school colors.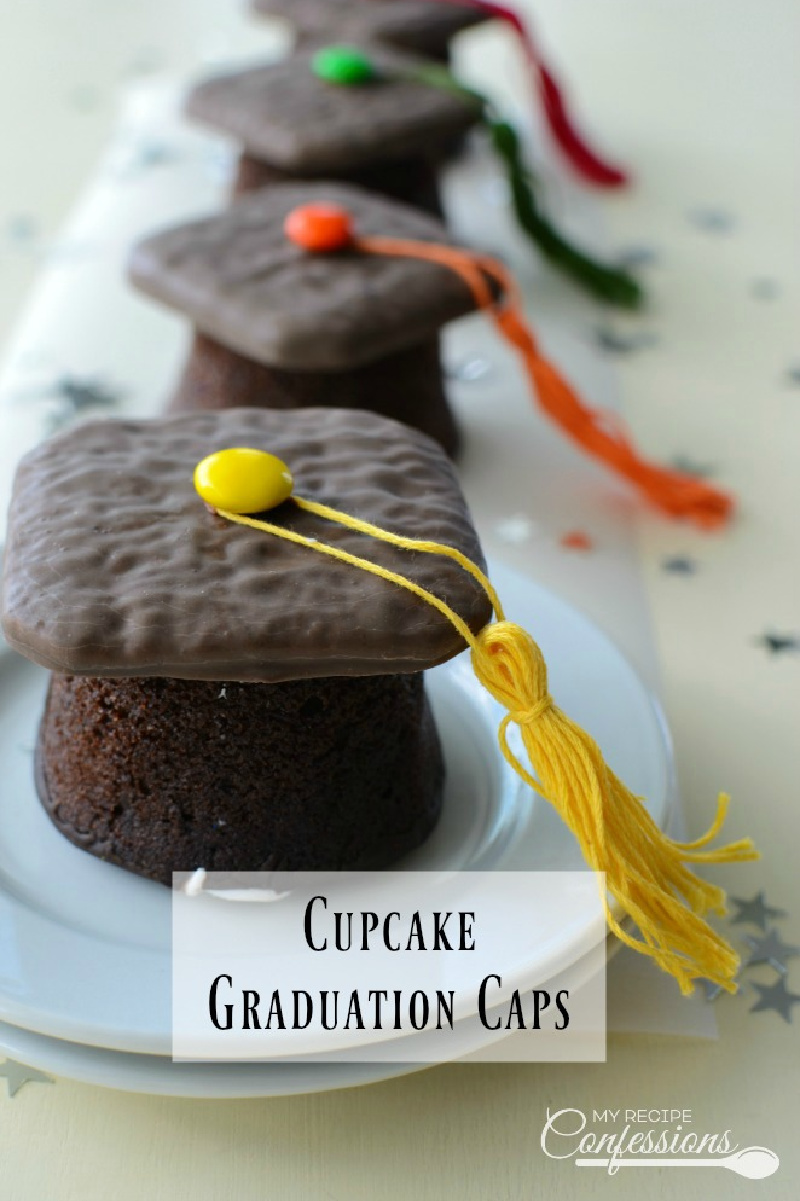 Cupcake Graduation Caps by My Recipe Confessions. This easy, festive grad party dessert is made out of Hostess cupcakes and chocolate graham crackers!
Chocolate Filled Pastry Diplomas by Celebrations at Home. These delicious graduation desserts are so easy to make. With only 3 ingredients you'll get a ton of flavor, and they're so cute!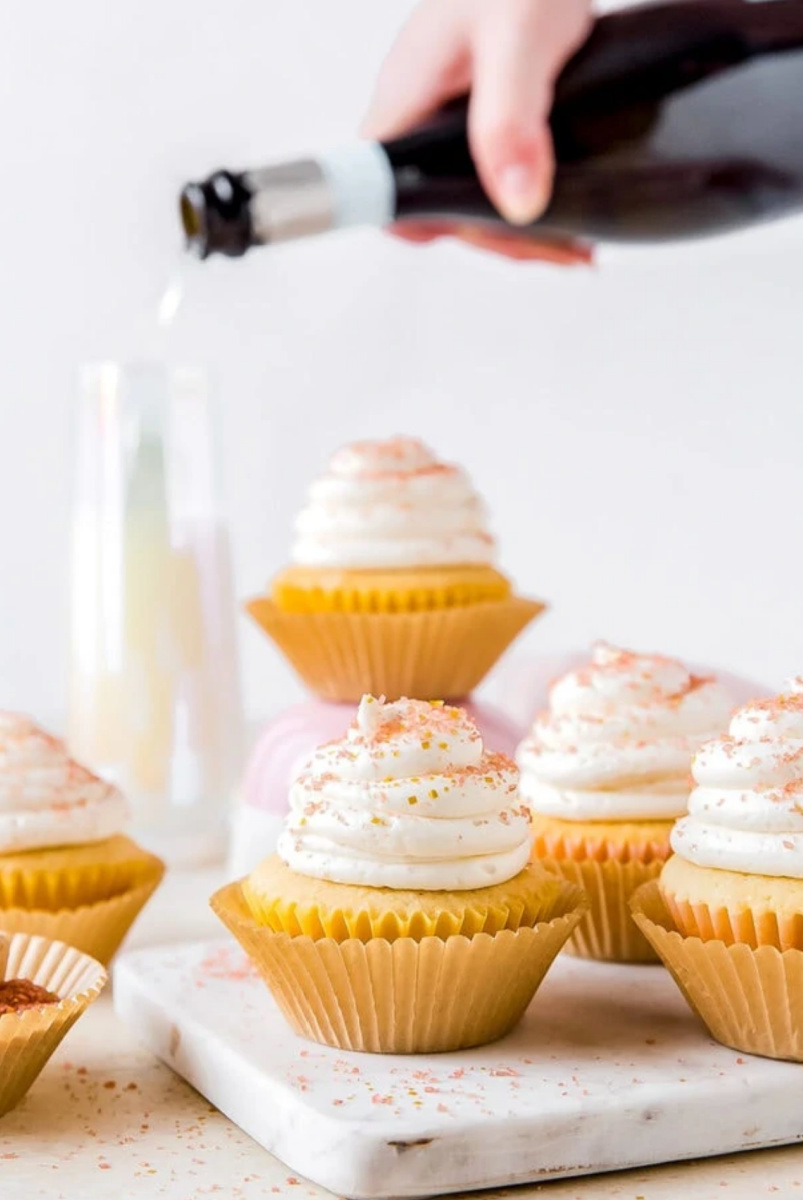 Champagne Cupcakes by If You Give a Blonde a Kitchen. This choice is more for older graduations like college, grad school or medical school! Champagne is added to both the cake batter and the frosting for an extra boozy dessert. You can also brush the cupcakes with champagne if you want to give the dessert a real kick!​​​​​​​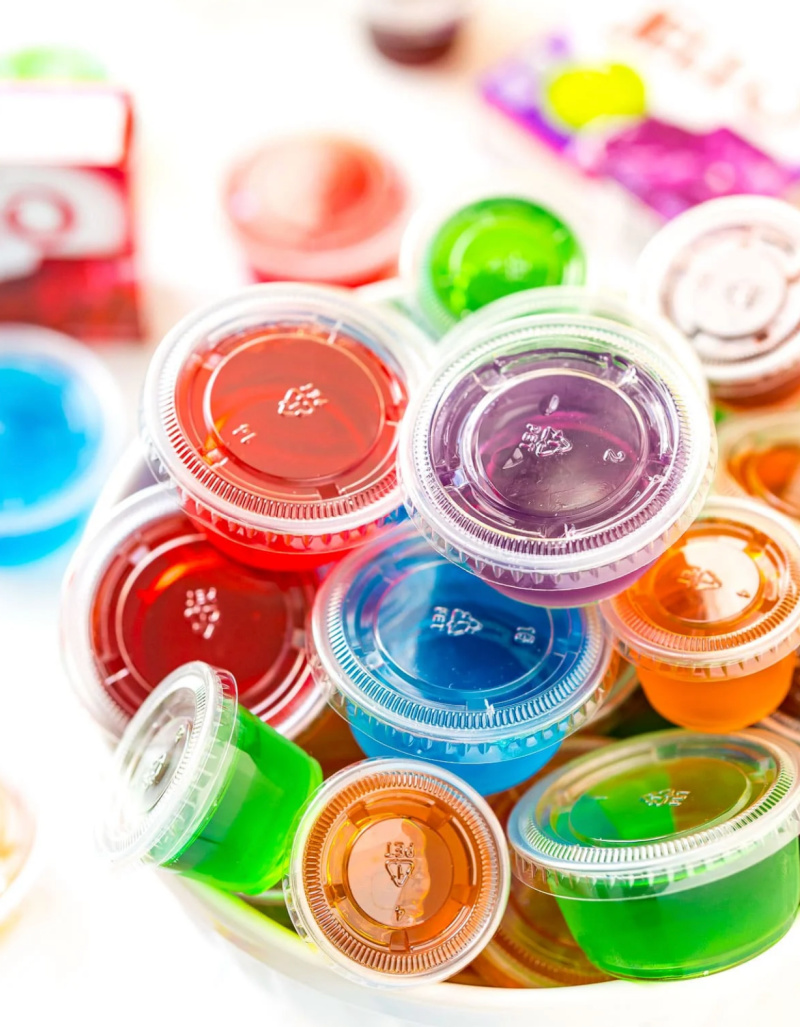 Jello Shots by Sugar and Soul. This choice is more for older graduations like college, grad school or medical school! Looking for a fun, easy, and fruity cocktail for your grad party? These shots are made with Jell-O or gelatin and alcohol!
Tips for hosting a Graduation Party:
Create a killer playlist.
Display photos of your graduate's personal journey through school.
Choose a theme (and ask your graduate what his/her favorite foods are).
Add a photo booth to your party. Everyone loves the photo booth!
Display a dessert table (kids love sweets).
Have a food truck come by!
A beverage station with large dispensers is a good idea– iced tea, lemonade, water. Or go casual with tubs of drinks and ice poured on top.
Details matter, so be sure to make one or two of the best graduation party recipes listed here to keep things cute!