Carrot Sheet Cake is a cake with a more coarse (denser) texture than typical cakes. Shredded carrots are added to a spice cake batter and baked into a cake. It's usually topped with a white cream cheese frosting.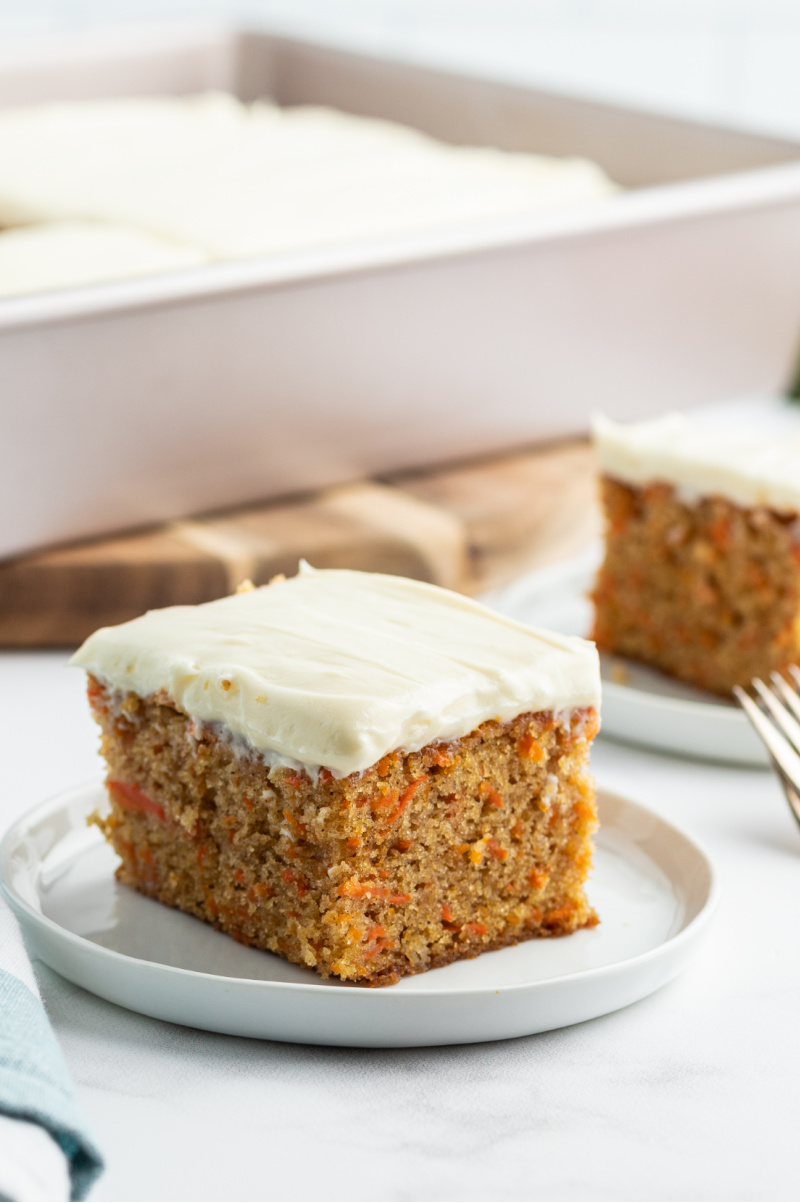 February 3rd is National Carrot Cake Day! It feels like we just celebrated Pie Day with that fabulous Lemon Chess Pie recipe. And now we get to celebrate cake! Celebrate by baking carrot cake muffins, carrot cake cookies or this carrot sheet cake. Share your treat on social media by using the hashtag #nationalcarrotcakeday or #carrotcakeday.
The popularity of carrot cake is tough to measure. It's one of those cakes you either love or hate. And people are pretty particular about whether or not there should be nuts, raisins, pineapple or coconut in their carrot cake!
The History of Carrot Cake:
Carrot cake most likely has its origins from the popular medieval dessert "carrot pudding." In the Middle Ages, sugar was sometimes difficult to find, and it was expensive. People used some types of vegetables in their desserts because of their natural sweetness (carrots contain more sugar than other vegetables).
During World War II, the British government rationed some foods (sugar being one of them) and encouraged their citizens to try using carrots as a sweetener in recipes. Today, carrot cake remains to be a popular cake recipe in Britain and Switzerland.
In 1783, George Washington was served carrot cake (with no frosting) at Fraunces Tavern in Manhattan. That recipe can be found here > George Washington's Carrot Tea Cake.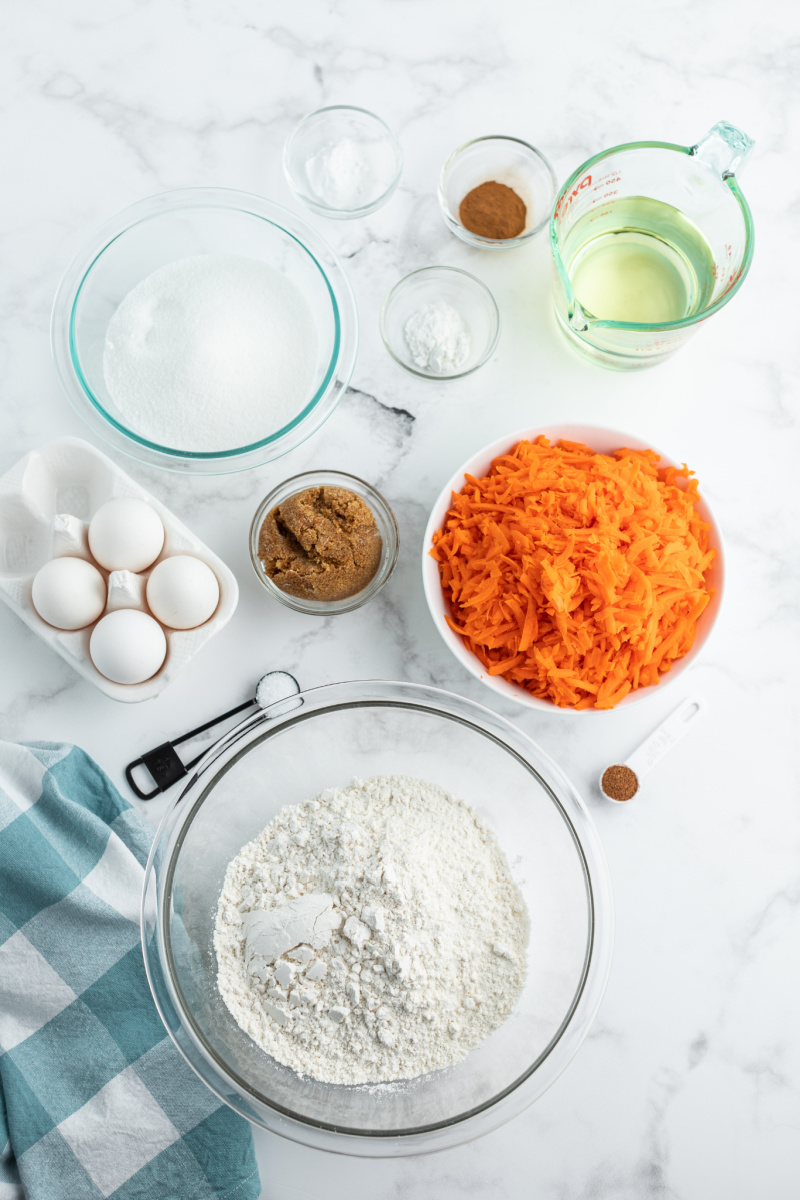 How to make Carrot Sheet Cake:
This recipe is being shared from The Complete Baking Book for Young Chefs by Cooks Illustrated. It's an easy baking book with great recipes. And if this carrot sheet cake is easy enough for a kid to bake, then it will be easy enough for you to bake too!
Just like making a classic quick bread recipe, you'll combine the dry ingredients and the wet ingredients separately. Then you'll whisk them together and stir in the shredded carrots.
Regarding the carrots, you can either use a large grate or a fine grate. If you would like the carrots to be pretty prominent in the cake, use large grate. If you want them to disappear into the batter, use fine grate. We used large grate in this recipe.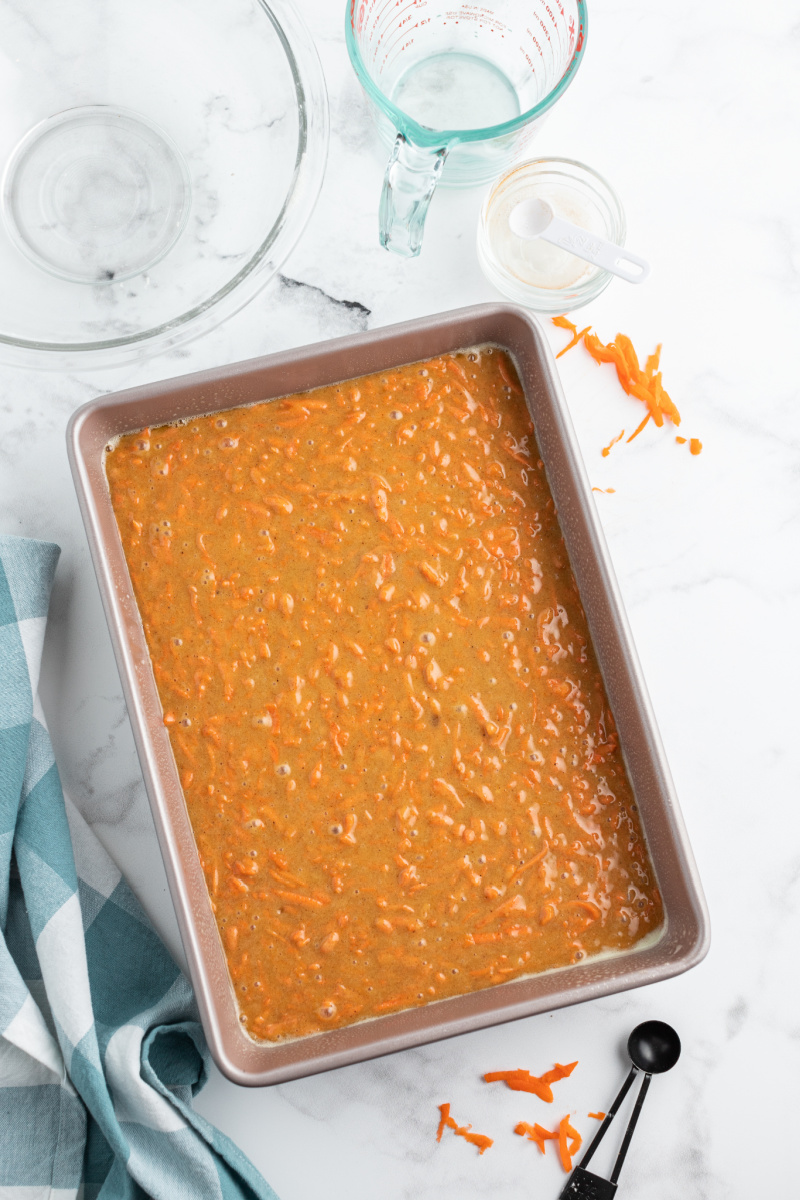 Scrape the batter into a 13×9-inch pan sprayed with nonstick spray. You can use a metal pan or a glass pyrex. Bake the cake for about 35 minutes.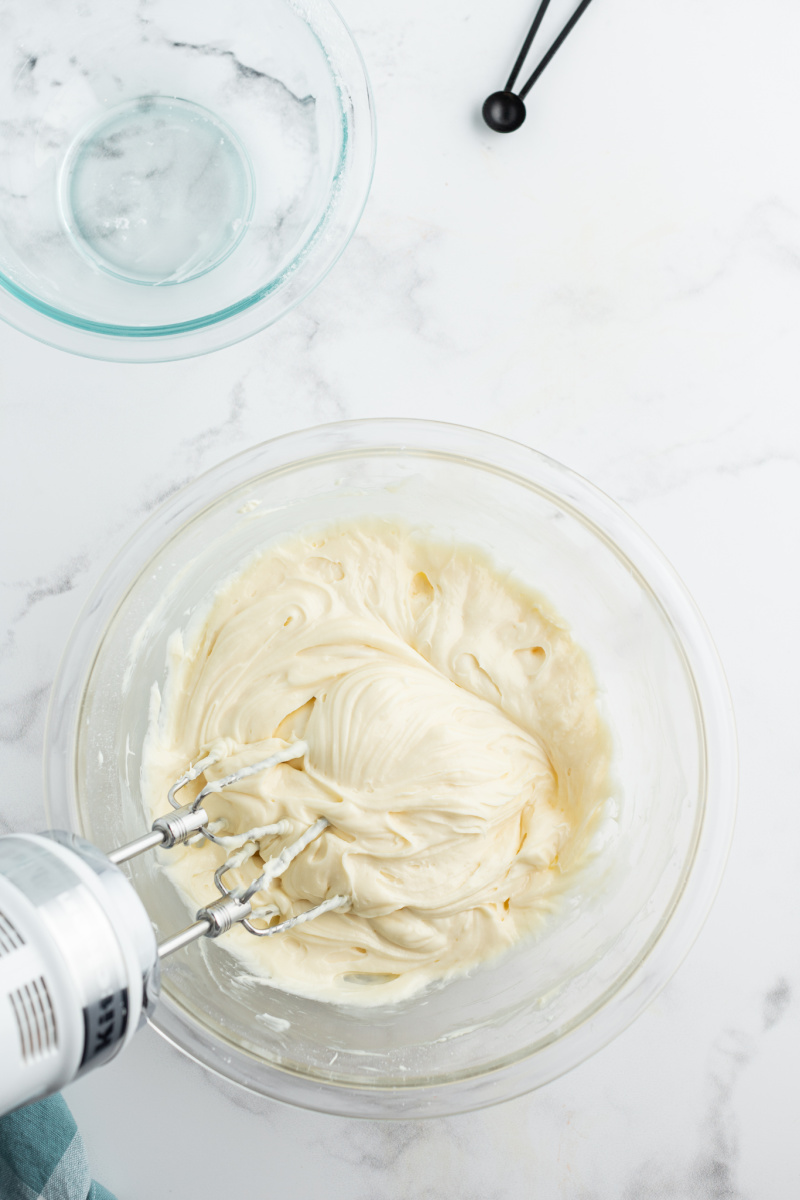 While the carrot sheet cake is baking, make the cream cheese frosting. It's a simple mix of cream cheese, butter, sour cream, vanilla, salt and powdered sugar.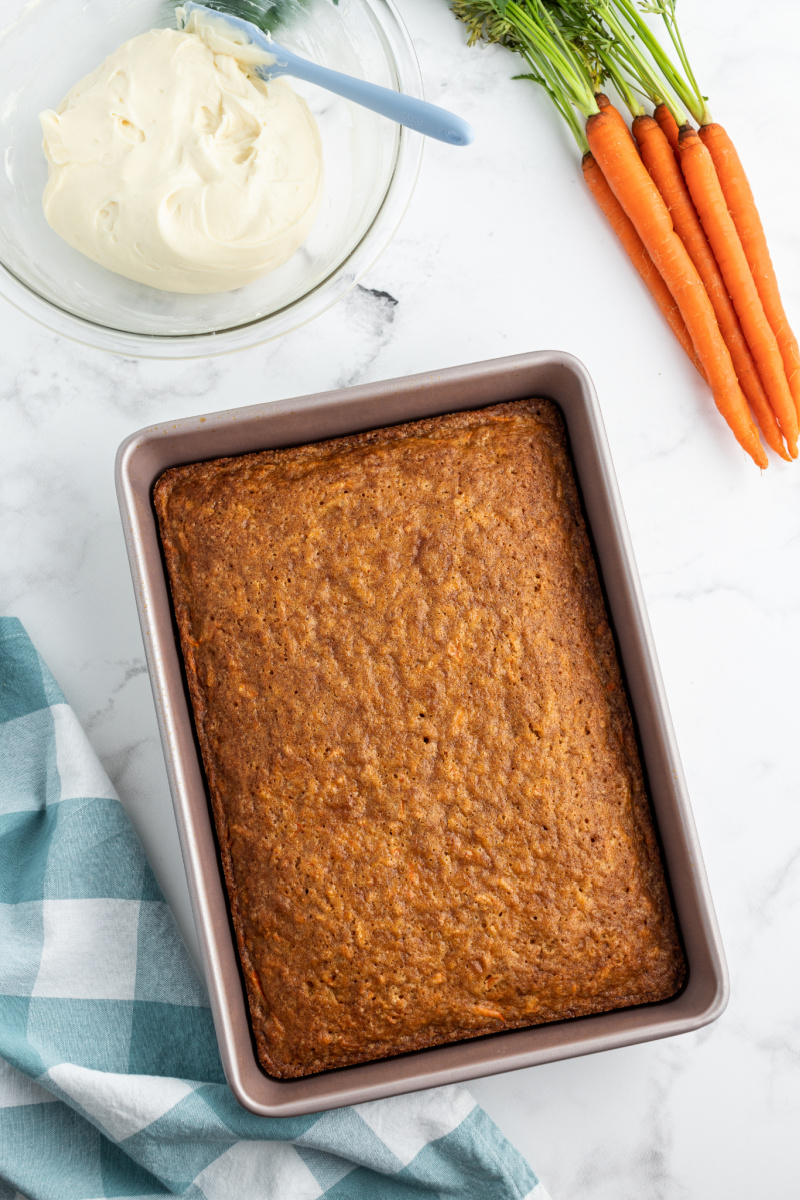 The cake will be done when a skewer is inserted into the middle and it comes out clean. The sides of the cake will pull away from the pan a little bit too.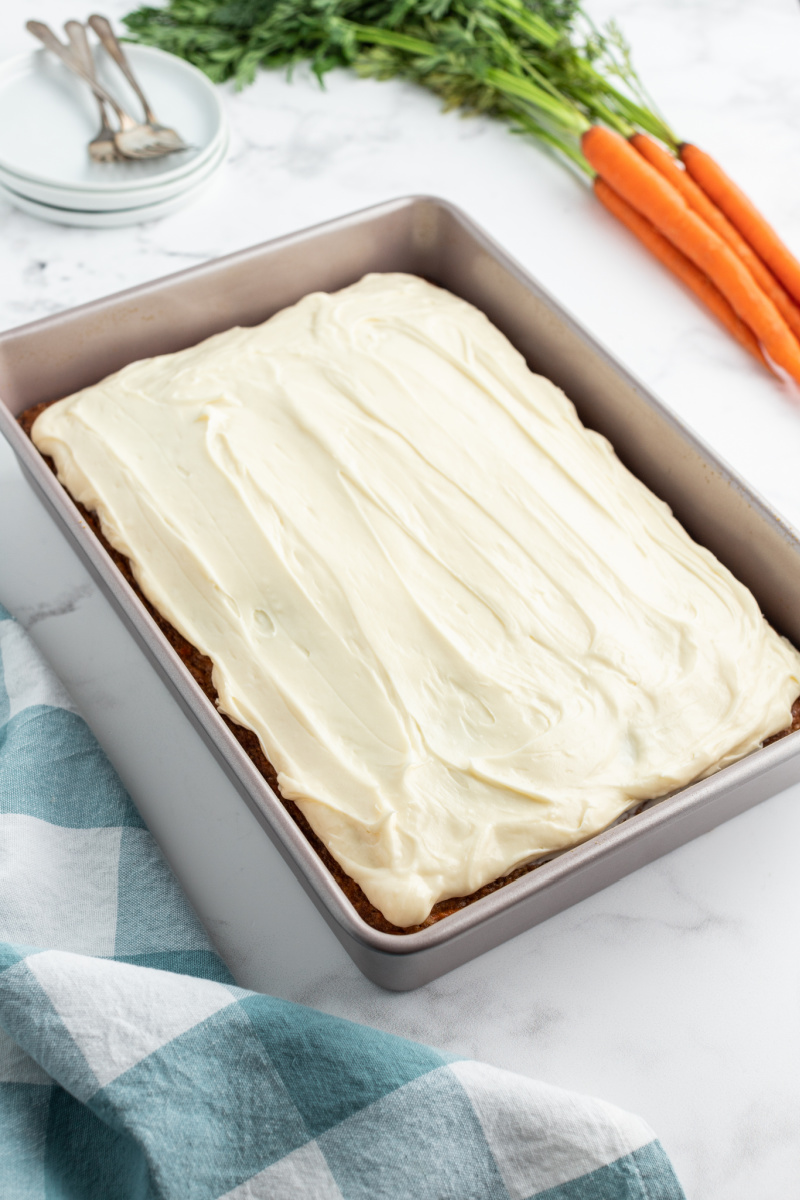 Spread the frosting on the cake.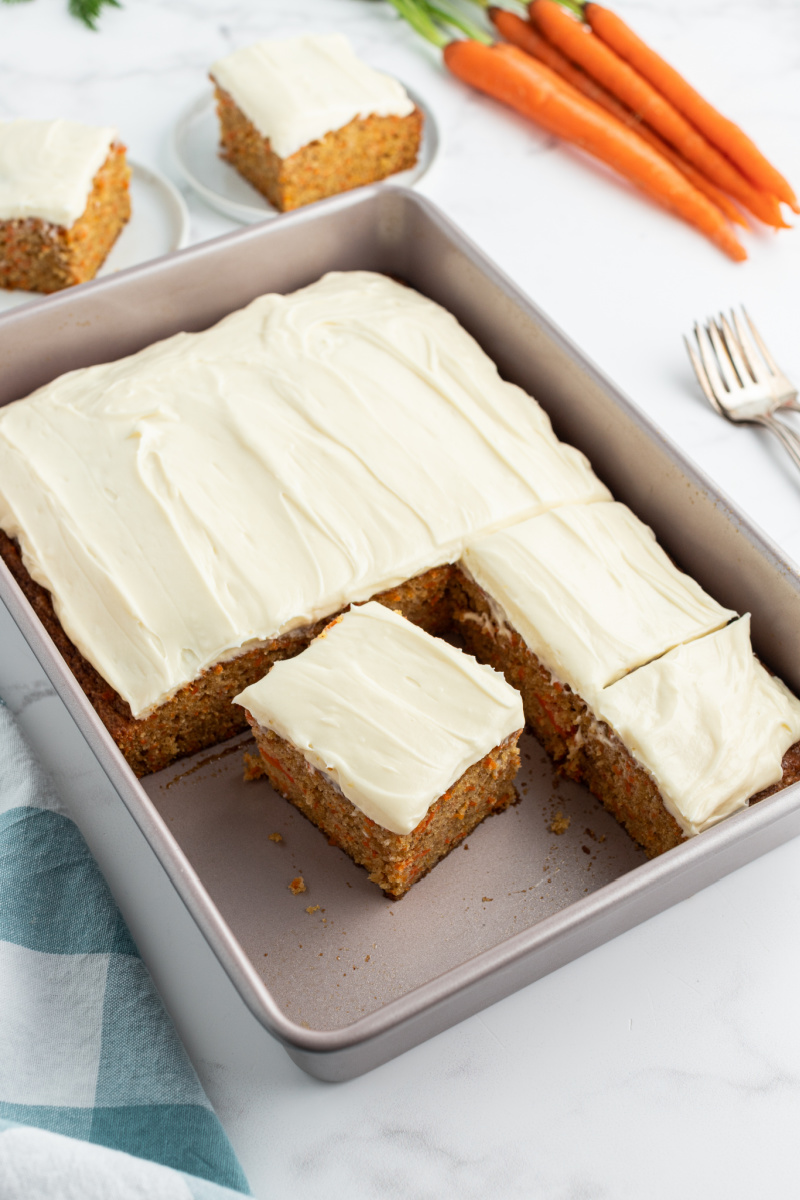 Cut into squares and serve.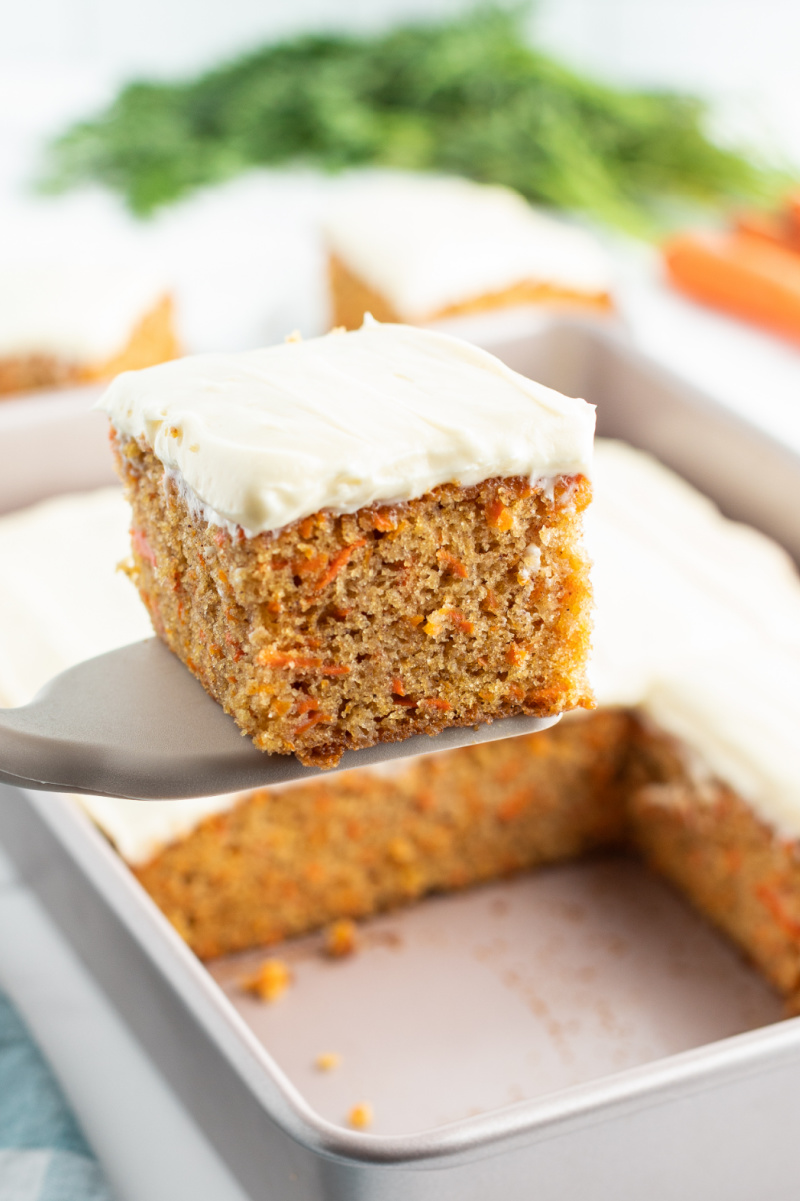 Fun Facts about Carrot Cake:
In the 1960's carrot cake began appearing on restaurant dessert menus.
Carrot cake tastes better when made ahead. It will be also more moist on the 2nd day.
This popular cake does contain the healthy ingredient of carrots, but it's also loaded with sugar and fat. It's not considered a healthy cake!
Carrot cake needs to be stored in the refrigerator because of the cream cheese frosting.
Despite its name, carrot cake doesn't taste like carrots! The carrots add a great deal of moisture to the cake, but they don't impart a carrot flavor.
You can substitute banana for the carrots in this recipe to make a banana cake instead. It will taste like banana!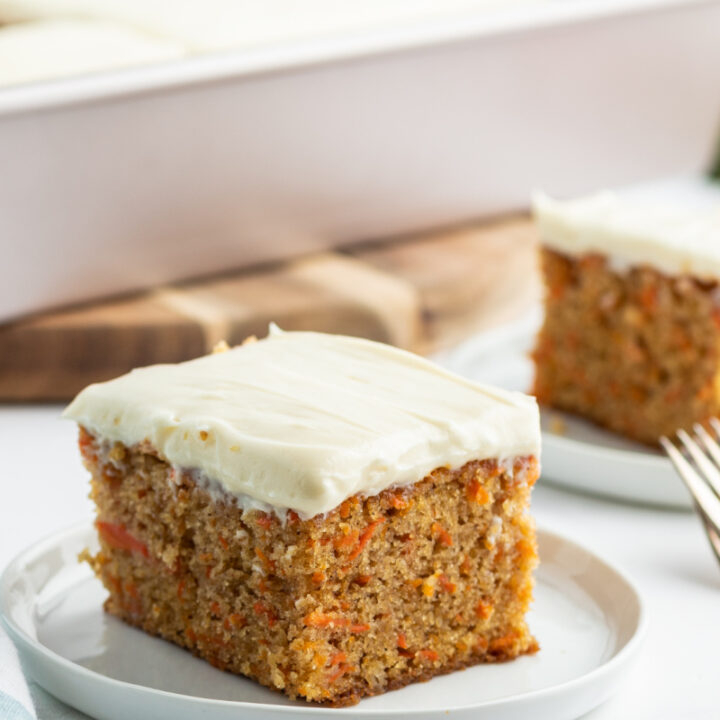 Carrot Sheet Cake
Total Time:
1 hour
5 minutes
A tender and delicious carrot snack cake with cream cheese frosting!
Ingredients
CAKE:
2 1/2 cups all purpose flour
1 1/4 teaspoons ground cinnamon
1 1/4 teaspoons baking powder
1 teaspoon baking soda
1/2 teaspoon salt
1/2 teaspoon ground nutmeg
1 1/2 cups vegetable or canola oil
1 1/2 cups granulated white sugar
1/2 cup packed light brown sugar
4 large eggs
16 ounces carrots, peeled and grated (use the large holes on a box grater, or shredding disk of a food processor)
FROSTING:
12 ounces cream cheese, at room temperature
6 tablespoons unsalted butter, at room temperature (cut into chunks)
1 1/2 tablespoons sour cream
1 teaspoon vanilla extract
1/8 teaspoon salt
1 1/2 cups powdered sugar (measure, then sift)
Instructions
Preheat the oven to 350 degrees F. Spray a 13x9-inch pan with nonstick spray.

MAKE THE CAKE:

In a medium bowl, whisk together the flour, cinnamon, baking powder, baking soda, salt and nutmeg.
In a large bowl, whisk together the oil, sugars and eggs until fully combined. Add in the dry ingredients and whisk until no flour is visible. Stir in the carrots.
Scrape the batter into the prepared pan and smooth the top to make an even surface. Bake until the cake is golden brown and a toothpick inserted into the center comes out clean- 35 to 40 minutes.
Place the cake on a rack to cool completely. When the cake is cool, make the frosting.

MAKE THE FROSTING:

In a large bowl (or bowl of a stand mixer), beat the cream cheese, butter, sour cream, vanilla and salt until smooth. Beat in the sugar, a little at a time until all is smooth. Increase speed to medium-high and beat the frosting until light and fluffy- about 4 minutes. Frost the cake.























Nutrition Information:
Yield:

15
Serving Size:

1 slice
Amount Per Serving:
Calories:

566
Total Fat:

36g
Saturated Fat:

10g
Trans Fat:

1g
Unsaturated Fat:

24g
Cholesterol:

86mg
Sodium:

323mg
Carbohydrates:

57g
Fiber:

2g
Sugar:

39g
Protein:

6g
Nutritional information is estimated using a nutritional calculator and isn't likely to be 100% accurate.