This Peanut Butter Bundt Cake is the perfect cake for peanut butter lovers. And it has the most amazing chocolate glaze drizzled on top!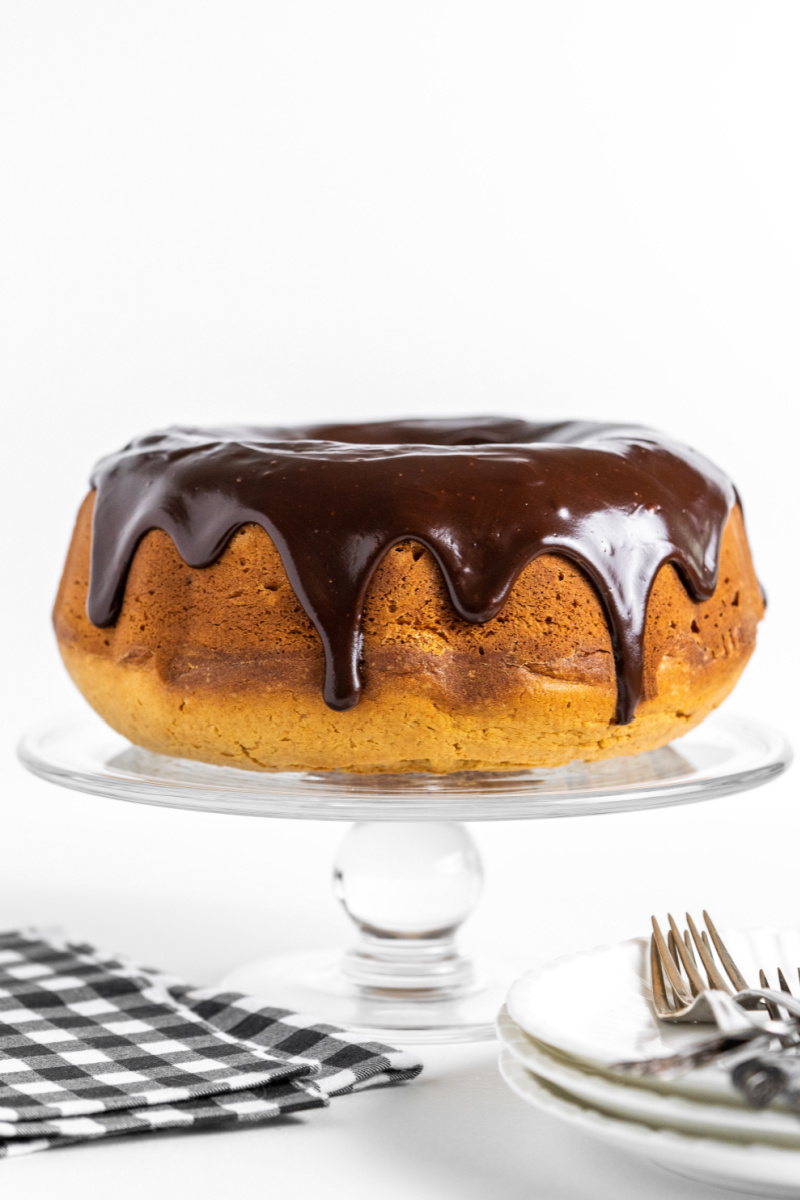 January 24th is National Peanut Butter Day! Celebrate by baking one of the best peanut butter cookie recipes, bake peanut butter bread or this peanut butter bundt cake, grab a spoon and eat peanut butter from the jar or make peanut butter dog biscuits for your furry friends! Share your peanut butter creation on social media today using the hashtag #NationalPeanutButterDay, #PeanutButterDay and #RecipesForHolidays.
The History of Peanut Butter:
The Incas were the first to "grind" peanuts- hundreds of years before North Americans.
In 1884 Marcus Gilmore Edson of Canada patented peanut paste (milled roasted peanuts between two headed surfaces).
in 1895, cereal pioneer John Kellogg filed a patent for a nut butter.
In 1896, Good Housekeeping published an article encouraging women to make their own peanut butter using a meat grinder, and they suggested pairing it with bread.
In 1904, C.H. Sumner introduced peanut butter to the world at the World's Fair in St. Louis.
A 1908 ad for Loeber's Peanut Butter (a brand that is no longer in existence) claimed that just 10 cents worth of peanuts contained 6 times the energy of a porterhouse steak.
Sliced bread was introduced to the world in the 1920's by a St Louis baker. This paved the way for easy-to-assemble peanut butter sandwiches.
In 1921, Joseph Rosefield filed a patent for applying "partial hydrogenation" to peanut butter, which allowed the naturally occurring oils in peanut butter to stay blended. This allowed for a more stable product that could be shipped and stored on store shelves for up to one year.
Rosefield founded SKIPPY in the 1930's- debuting crunchy peanut butter.
In 1908, Krema Products Company in Columbus, Ohio began selling peanut butter. They're the oldest peanut butter company that is still in existence today.
In 1958, Procter & Gamble introduced JIF. JIF operates the world's largest peanut butter plant producing 250,000 jars every day.
Peanut butter sales today compute to well over 2 billion U.S. dollars per year. That computes to just under 600 million jars of peanut butter!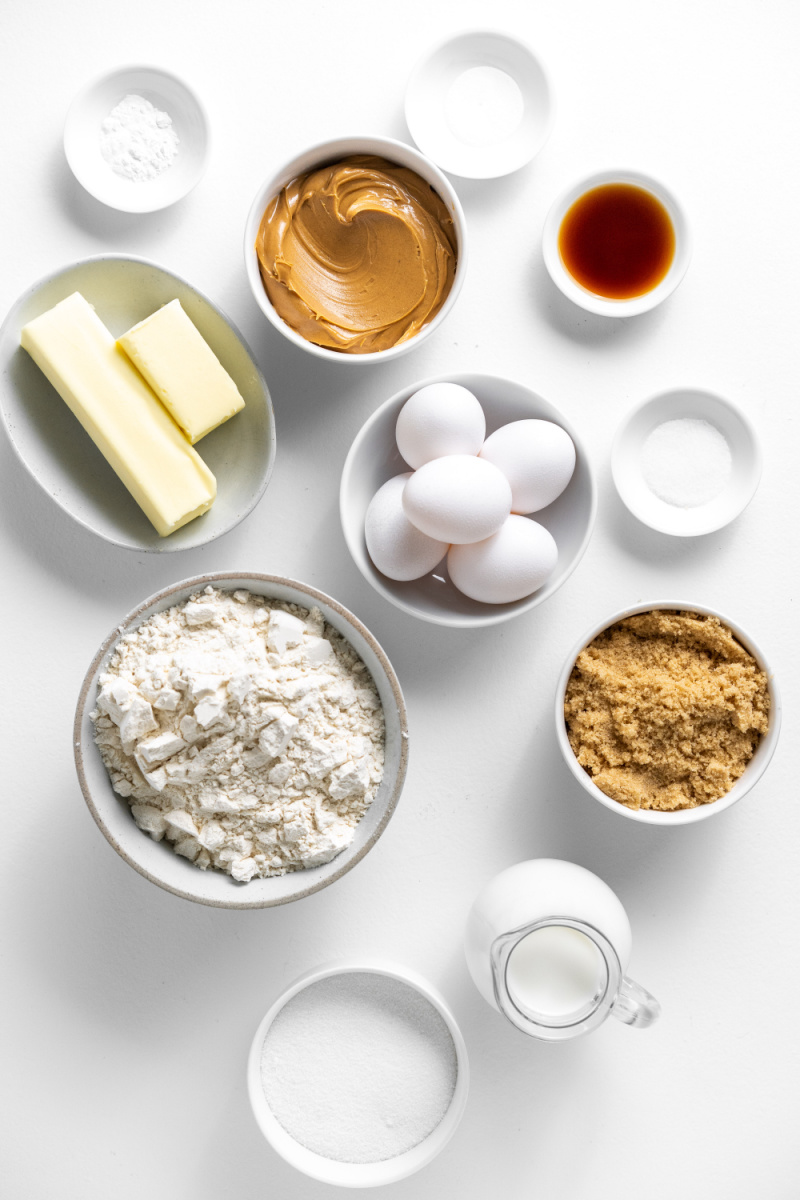 Ingredients needed for the Peanut Butter Cake:
all purpose flour
salt, baking powder and baking soda
unsalted butter
creamy peanut butter
white sugar
brown sugar
eggs
vanilla extract
whole milk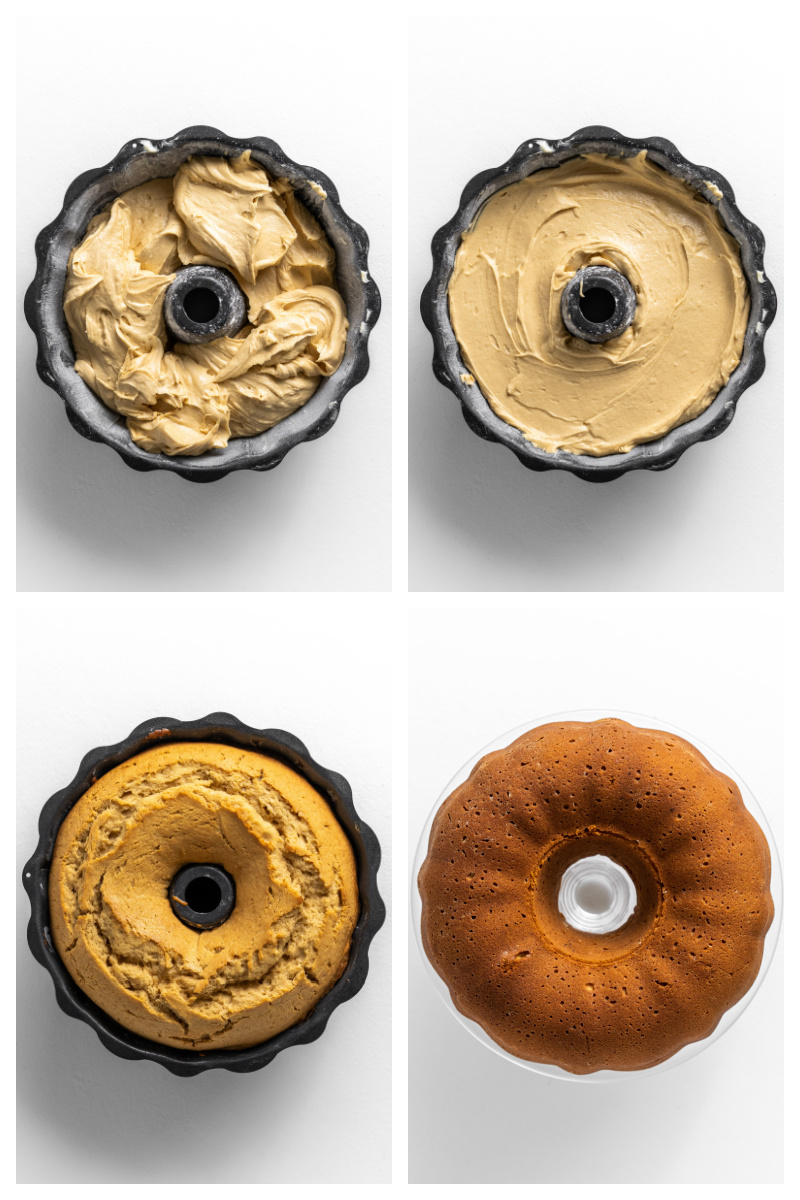 How to make Peanut Butter Bundt Cake:
The complete, printable instructions and recipe are at the end of this post.
Butter and flour a classic bundt cake pan. Pre-heat the oven to 325 degrees.
Sift the dry ingredients together. Use an electric mixer to mix the wet ingredients. Then gradually add the dry to the wet in thirds, alternating with the addition of whole milk.
Spoon the batter into the prepared pan. Smooth the top to even it out. Bake for 6o to 70 minutes. Let the peanut butter bundt cake cool for 10 minutes in the pan, and turn out the cake onto a cooling rack to cool completely.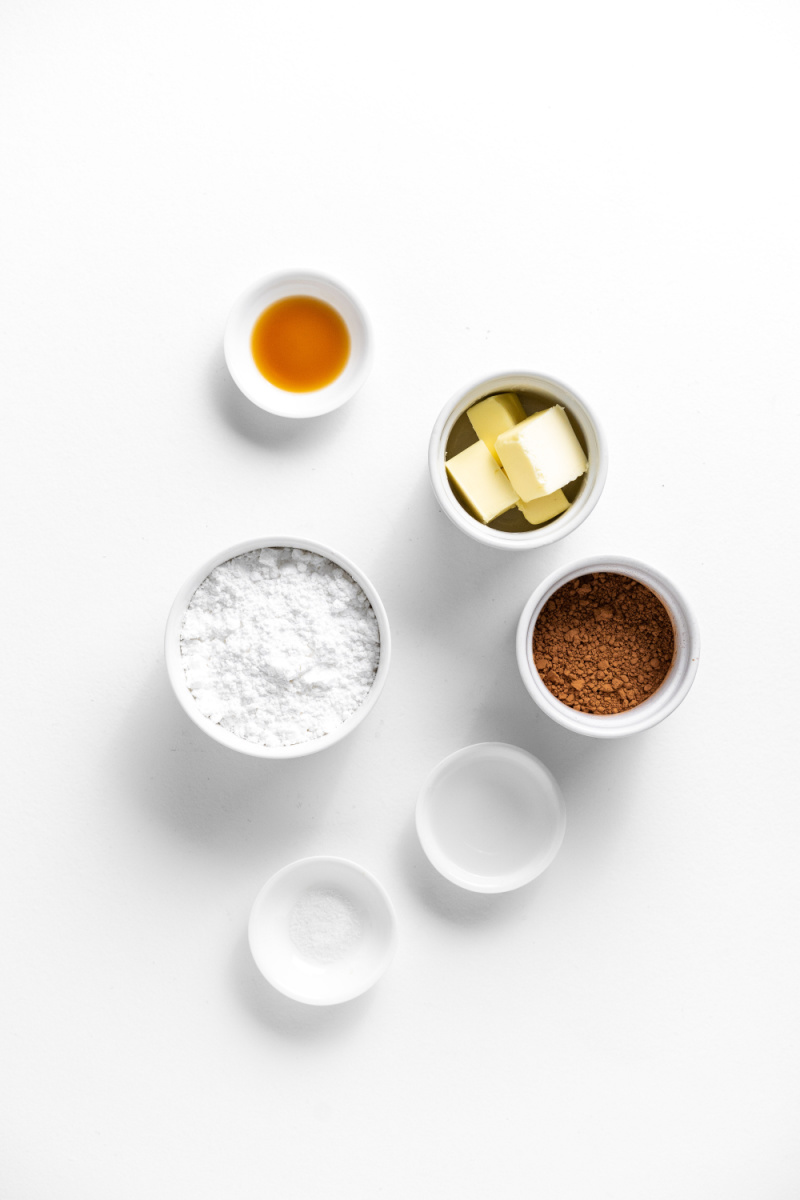 Ingredients needed for the Chocolate Glaze:
unsweetened cocoa powder
unsalted butter
powdered sugar
vanilla extract
salt
boiling water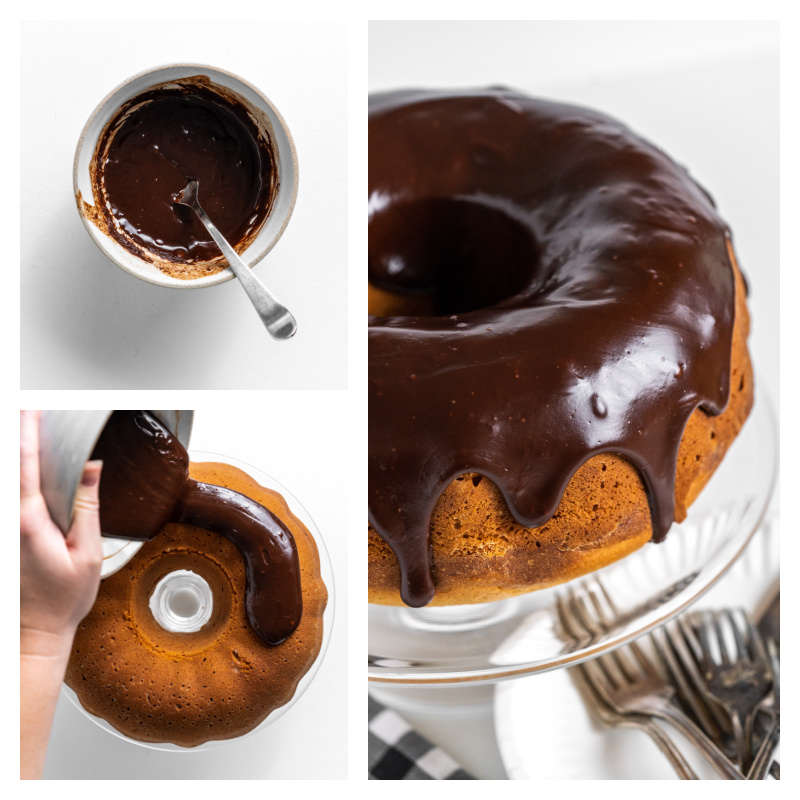 How to make Chocolate Glaze:
Once the cake has cooled completely, you can add the chocolate glaze. Stir all of the glaze ingredients together until smooth. Pour onto the cake and allow it to drip down the sides.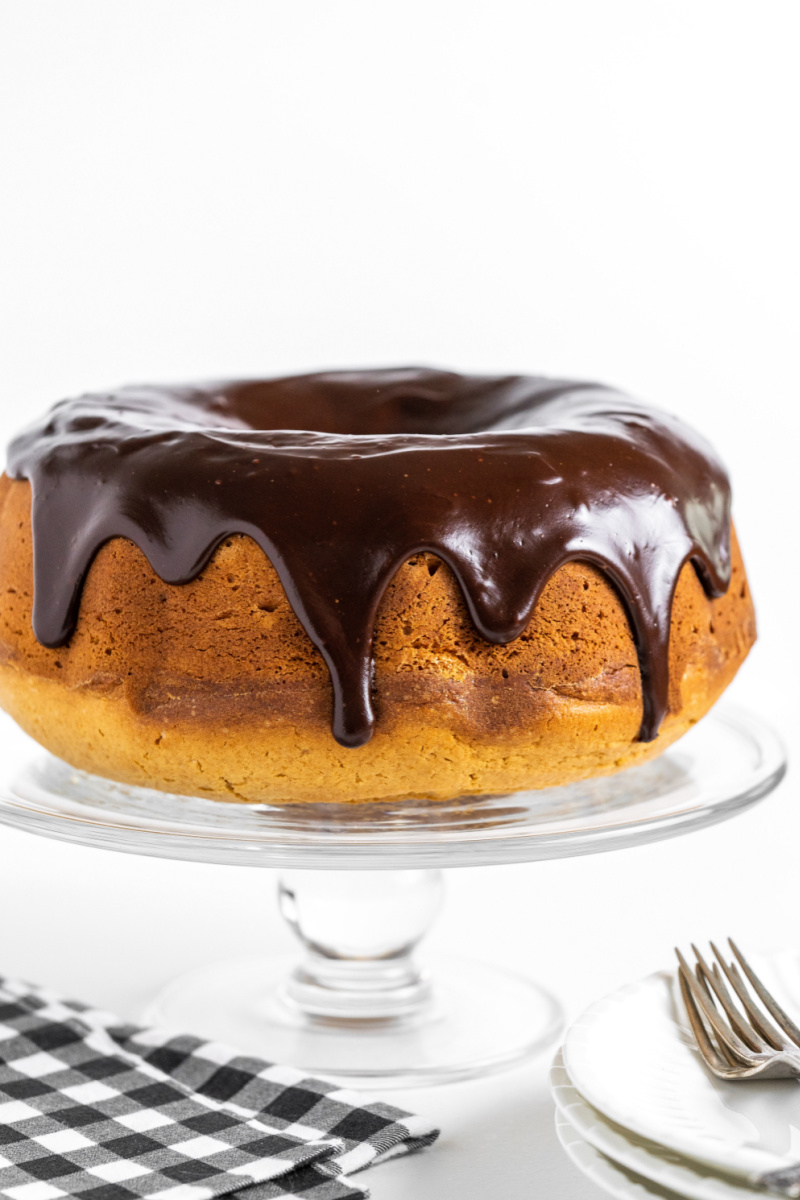 Let the cake sit at room temperature until the glaze has had a chance to set.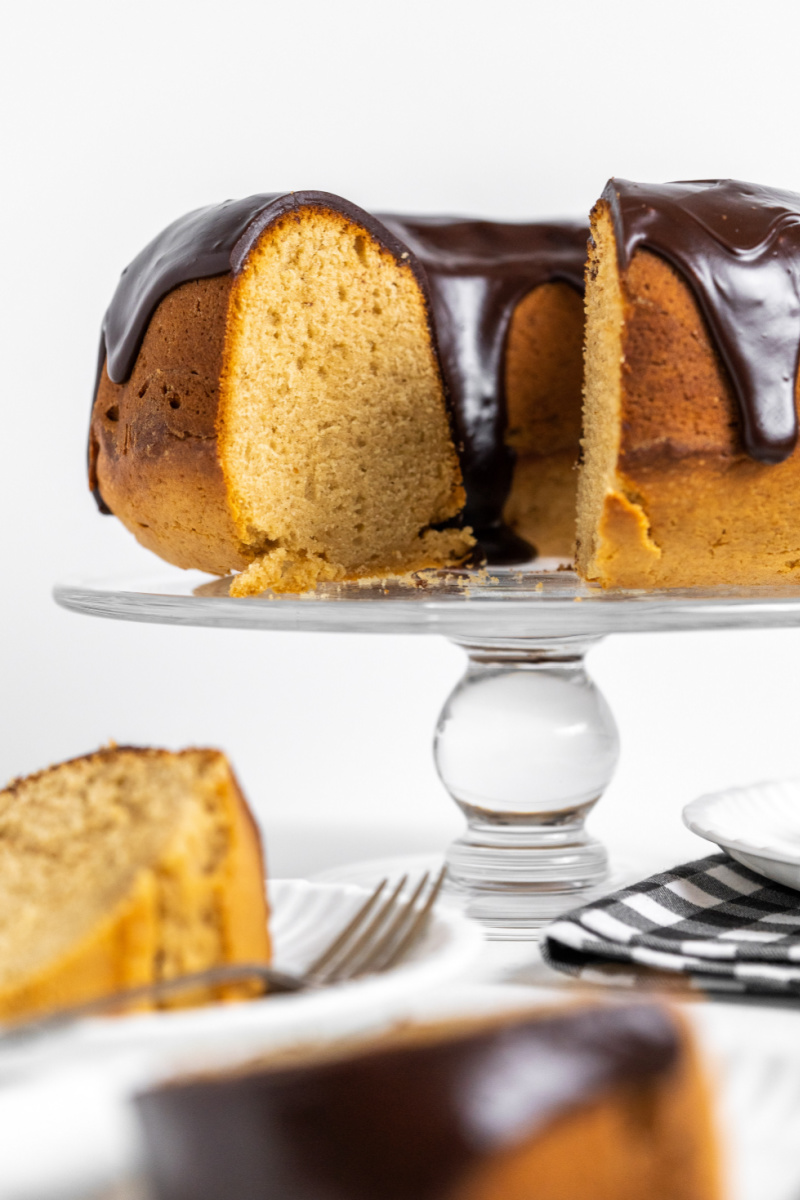 Slice and serve! This peanut butter bundt cake is best stored in a bundt cake storage container (or keep it in some sort of sealed container). It will stay fresh in the refrigerator for up to 5 days.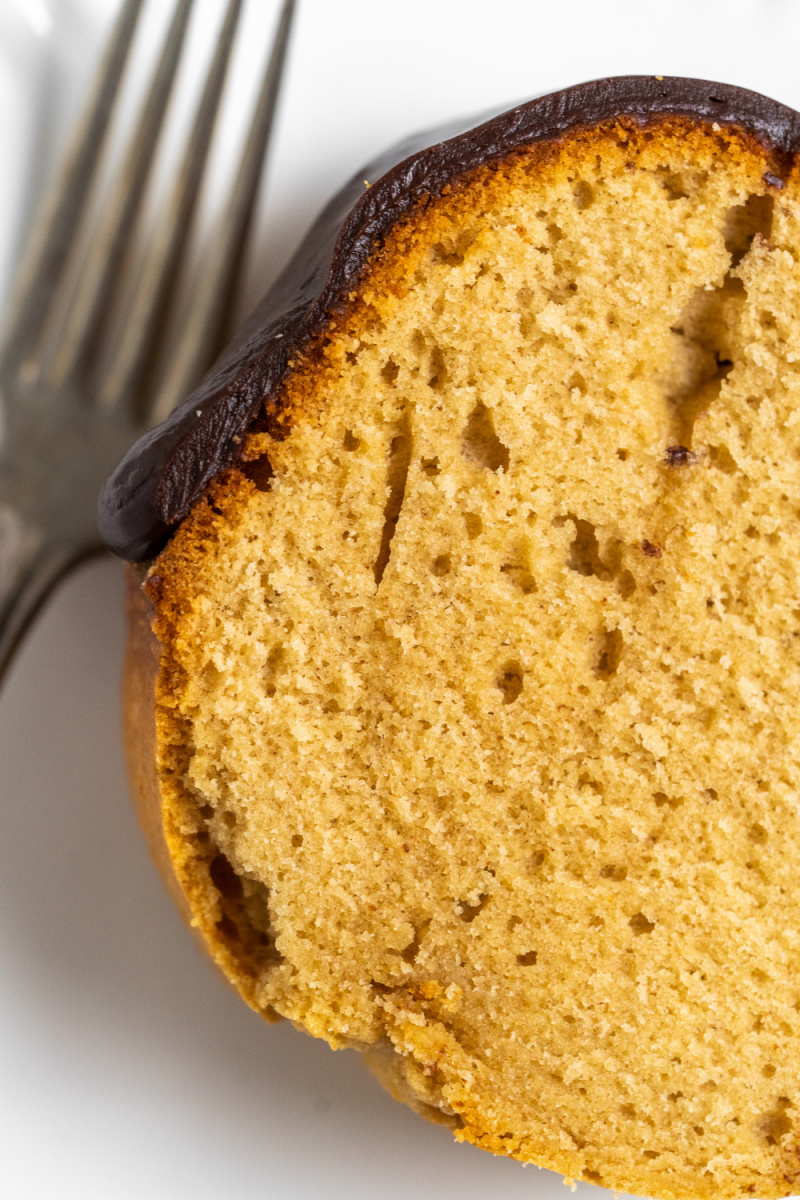 Peanut butter is a heavy ingredient. So the texture of this cake is a bit more similar to pound cake than regular cake. It's so delicious! I suggest serving it with a scoop of ice cream. Peanut butter lovers may enjoy peanut butter cup ice cream, or you can serve vanilla ice cream to even things out a bit. Enjoy!
Fun Facts About Peanut Butter:
Americans eat far more peanut butter than people in any other country. 90% of American households consume peanut butter. The average European eats less than 1 tablespoon of peanut butter per year.
Every year, Americans eat enough peanut butter to coat the floor of the Grand Canyon.
The average American kid eats 1500 peanut butter and jelly sandwiches before graduating high school. The average adult eats PB&J sandwiches three times per month.
Strawberry jam is the most popular pairing with peanut butter to make a peanut butter and jelly sandwich.
It takes 540 peanuts to make a 12 ounce jar of peanut butter.
To legally label a spread as peanut butter, it must contain a minimum of 90% peanuts with no artificial sweeteners or preservatives.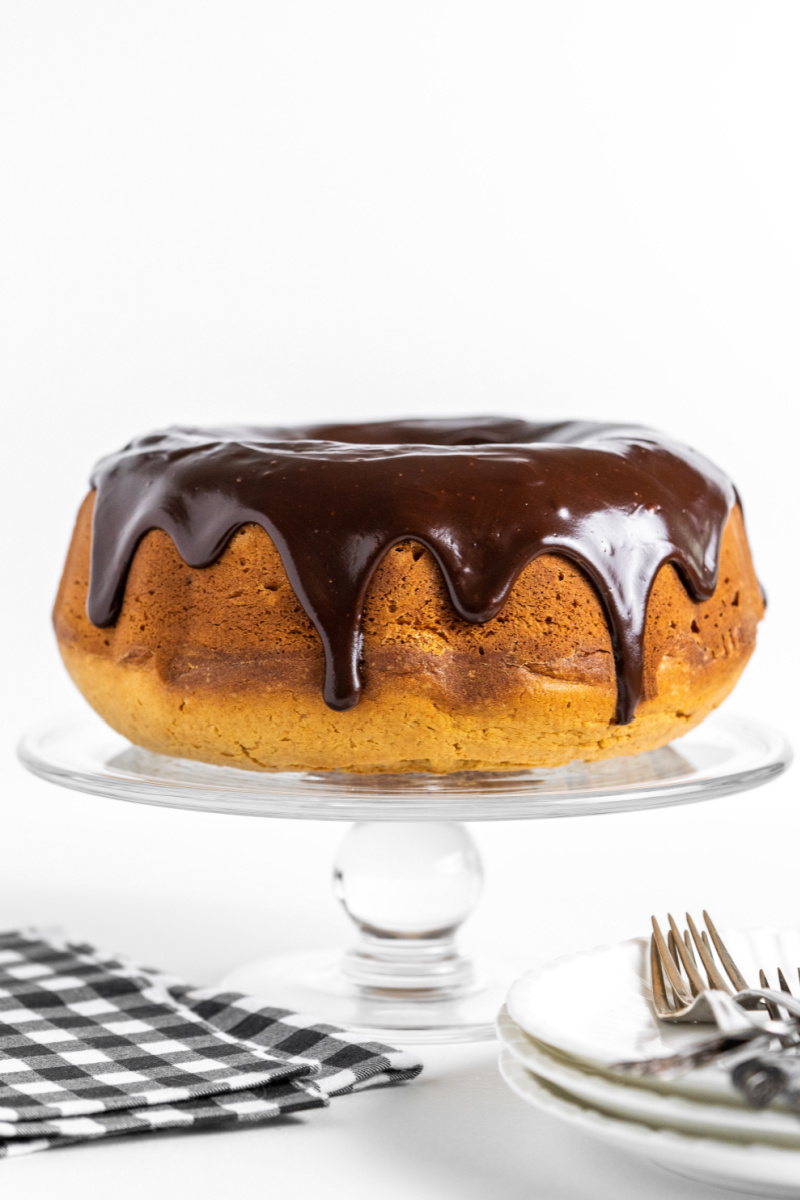 Peanut Butter Bundt Cake with Chocolate Glaze
Cook Time:
1 hour
5 minutes
Total Time:
1 hour
25 minutes
A delicious peanut butter cake with chocolate drizzled on top!
Ingredients
PEANUT BUTTER CAKE:
3 cups all purpose flour
3/4 teaspoon salt
1/2 teaspoon baking powder
1/4 teaspoon baking soda
3/4 cup unsalted butter, at room temperature
3/4 cup creamy peanut butter
1 cup granulated white sugar
1 cup lightly packed brown sugar
5 large eggs
1 tablespoon vanilla extract
1 cup whole milk
CHOCOLATE GLAZE:
6 tablespoons unsweetened cocoa powder
5 tablespoons unsalted butter, melted
1 cup powdered sugar
1 teaspoon vanilla extract
1 pinch of salt
2 tablespoons boiling water
Instructions
MAKE THE CAKE:
Butter and flour a bundt cake pan. Preheat the oven to 325 degrees F.
In a medium bowl, sift or whisk together the flour, salt, baking powder, and baking soda.
In a large bowl, use a handheld electric mixer to cream together the butter, peanut butter, granulated sugar, and brown sugar. Beat in the eggs and vanilla extract.
Add 1/3 of the flour mixture to the peanut butter mixture, and beat to combine. Add 1/3 of the milk and beat to combine. Continue alternating this way until all the flour mixture and all the milk is added to the batter.
Transfer the batter to the prepared pan and spread it out evenly.
Bake until a toothpick inserted in the center of the cake comes out clean, about 60 to 70 minutes. Cool for 10 minutes in the pan, and then turn the cake out onto a wire rack to cool completely.
MAKE THE GLAZE:
In a medium bowl, stir together all of the glaze ingredients until smooth. Transfer the cooled cake to a cake platter. Pour the glaze on top. Let it set before slicing.
Nutrition Information:
Yield:

12
Serving Size:

1 slice
Amount Per Serving:
Calories:

567
Total Fat:

28g
Saturated Fat:

13g
Trans Fat:

0g
Unsaturated Fat:

12g
Cholesterol:

123mg
Sodium:

313mg
Carbohydrates:

71g
Fiber:

2g
Sugar:

43g
Protein:

11g
Nutritional information is figured using a nutrition calculator. It's not likely to be 100% accurate.