Baking Christmas cookies is both nostalgic and comforting. We all have our favorites and bake them year after year. Here are 31 of the Best Christmas Cookie Recipes that just might make it onto your annual baking list.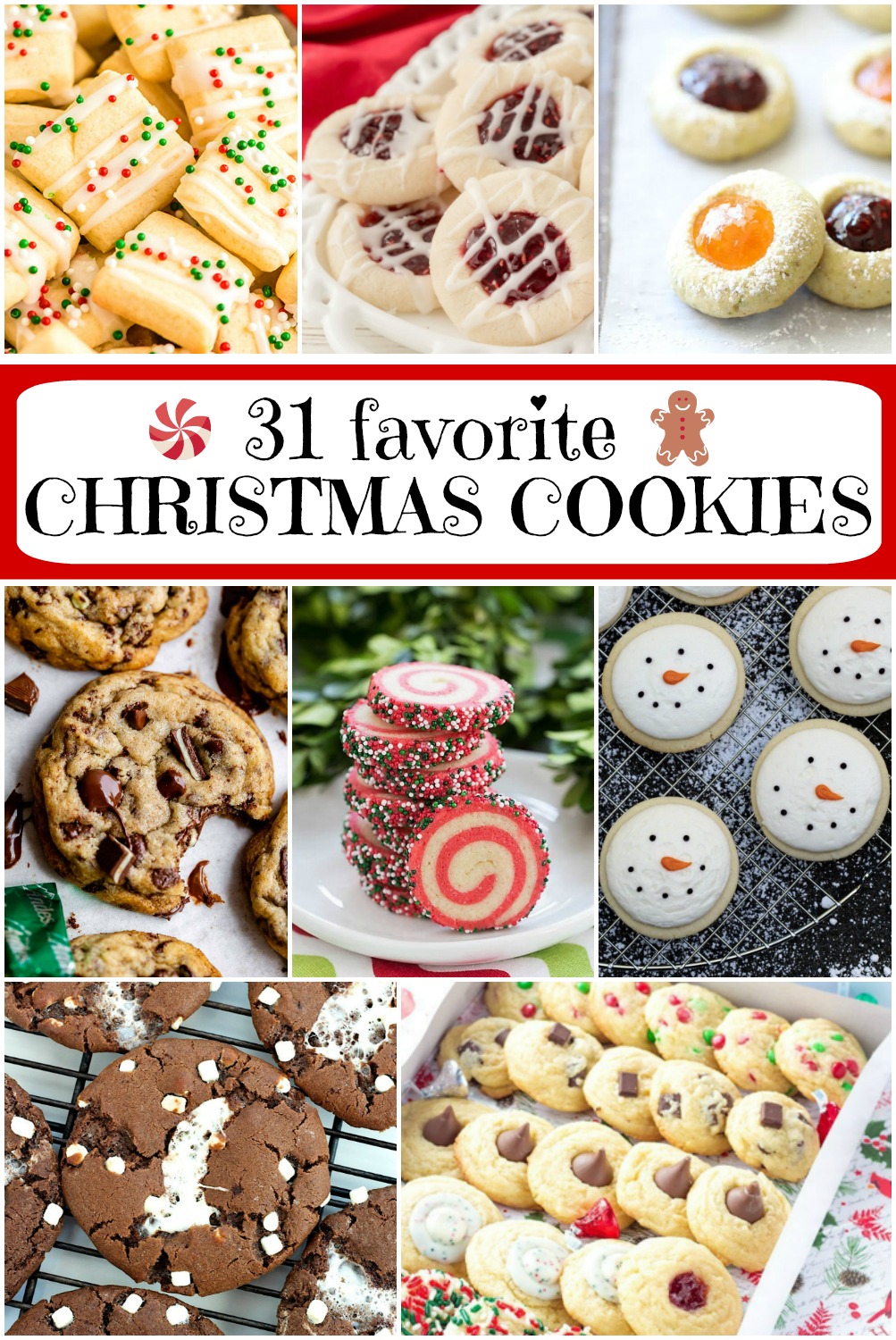 Best Christmas Cookie Recipes
You'll find some unique, new ideas in this collection, and you'll find some twists on old-time favorites like these Jam Filled Cream Cheese Cookies. To make the category of best Christmas cookies, it must be an easy-to-make cookie that has great flavor and a festive presentation. It must store well, and it must have "wow" factor. All 31 of these favorite cookie recipes meet these qualifications.
Choose a few new Christmas cookie recipes to bake and enjoy! Click the titles of the recipes below to go to the recipe featured.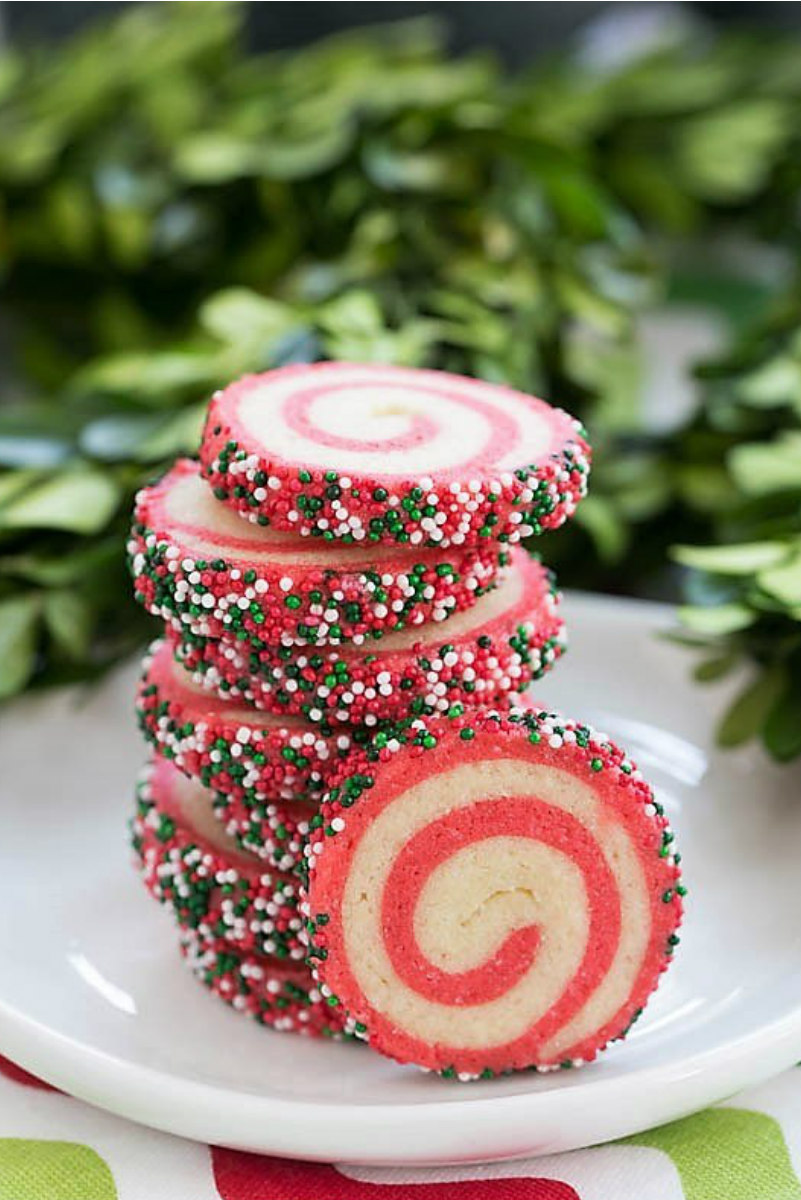 These sweet, buttery Holiday Pinwheel Cookies are a fun Christmas cookie to add to your baking list! So festive decked in red and green! Recipe by ThatSkinnyChickCanBake.com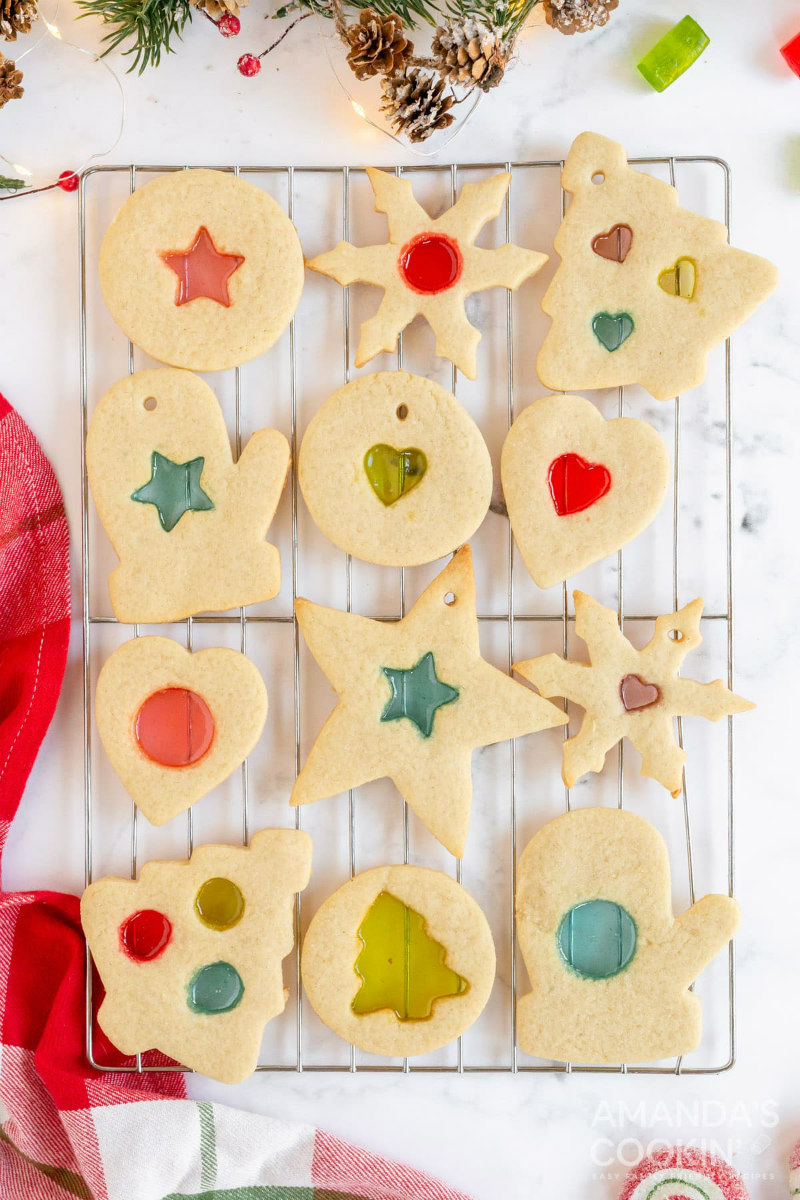 Baking Stained Glass Cookies conjures up happy childhood memories for lots of people! These pretty cookies can even be used as edible ornaments for your tree. Recipe by AmandasCookin.com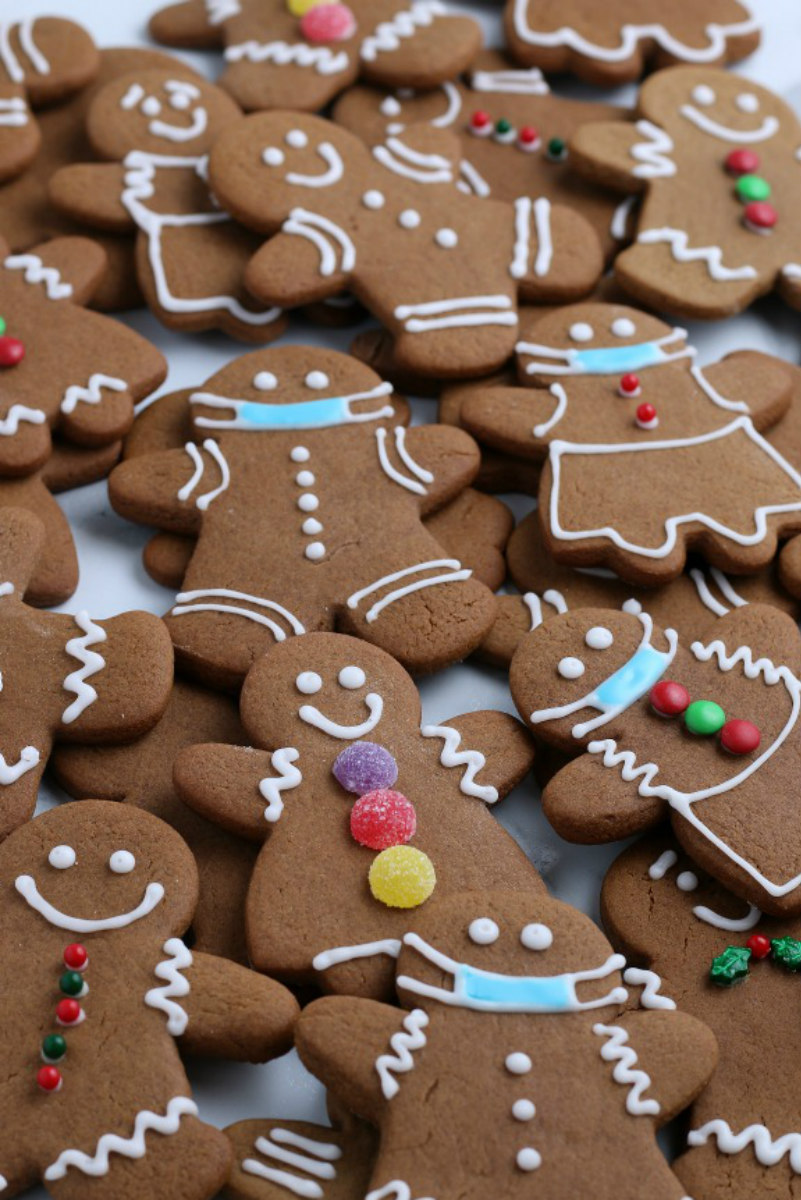 Whether you're looking for a fun baking project —or a tasty treat to leave for Santa— these Gingerbread Cookies are perfect for the holidays. Recipe by HoosierHomemade.com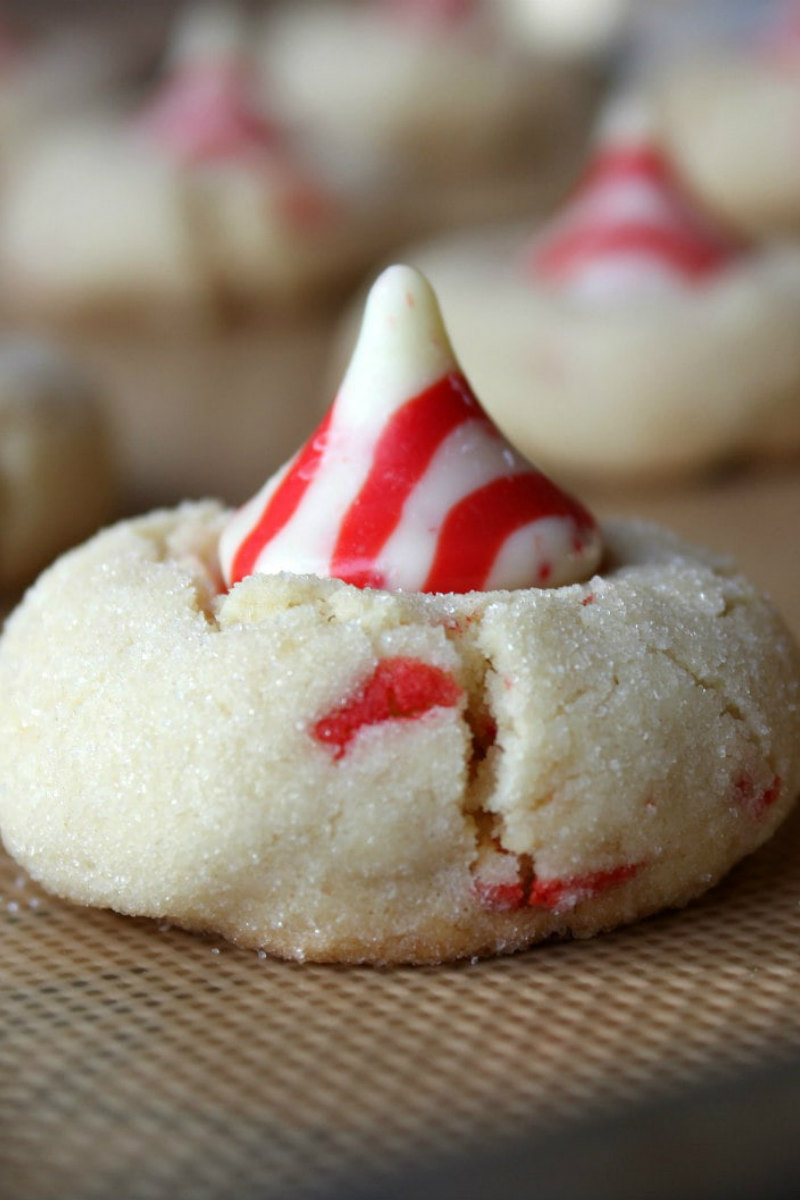 These Candy Cane Kiss Cookies have been among the favorite Christmas cookies for a long time. They're always a favorite to add to a holiday cookie platter! Recipe by RecipeGirl.com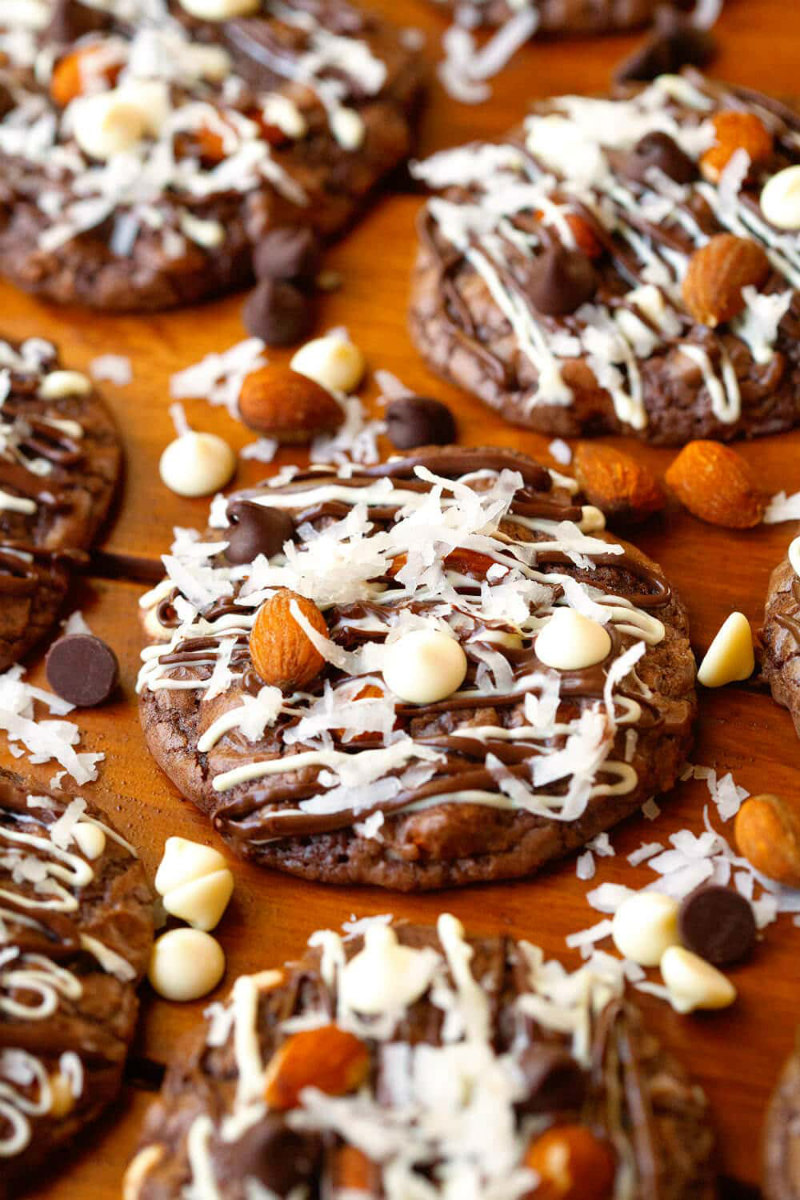 These Almond Joy Cookies start with a brownie mix and are topped with coconut, almonds and drizzled with chocolate to create flavors reminiscent of your favorite candy bar. Recipe by JuliesEatsAndTreats.com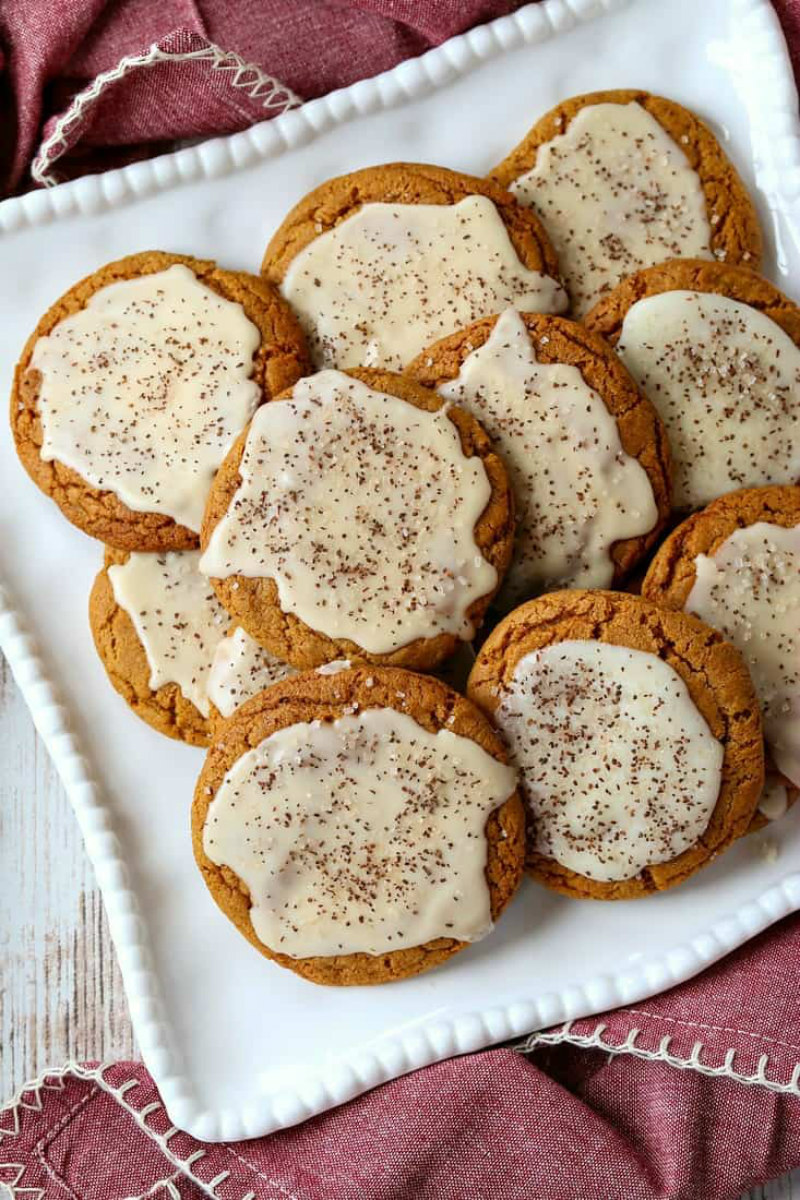 Bourbon Iced Molasses Cookies are going to be the star of your dessert table! A bourbon infused icing makes these cookies a party favorite! Recipe by Mantitlement.com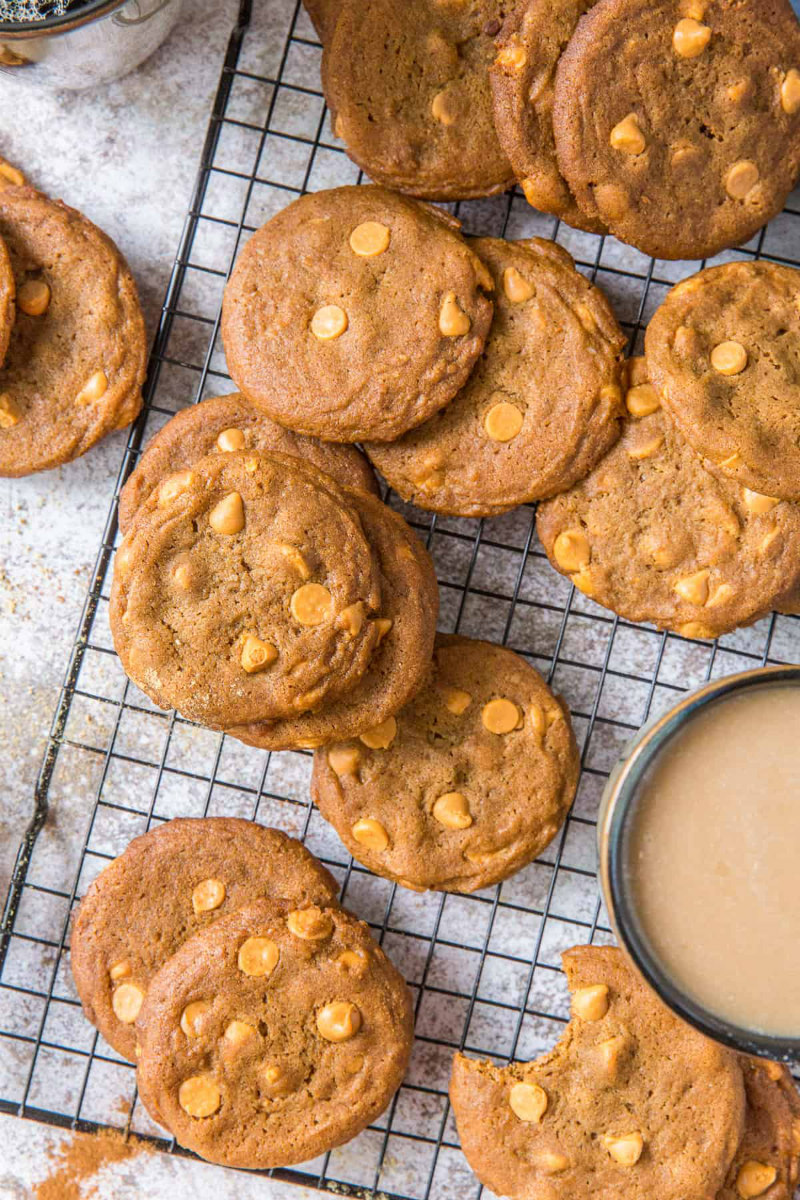 These easy Butterscotch Gingerbread Cookies are loaded with classic holiday flavor. They are warmed with molasses, cinnamon, and ginger and the sweet, nostalgic flavor of butterscotch. Recipe by FromValeriesKitchen.com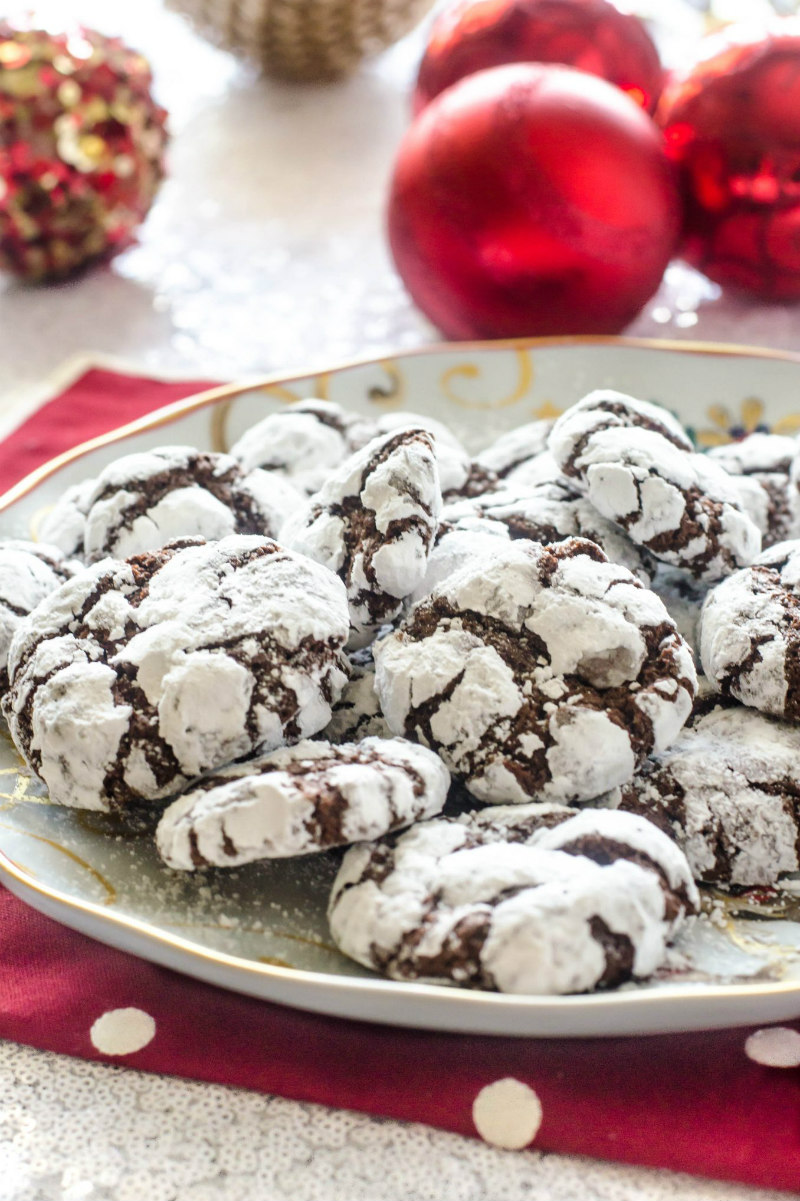 These melt in your mouth Chocolate Crinkle Cookies are perfect for the holiday season! Not only are they good for Christmas, but it's a great recipe for any time of the year! Recipe by GoGoGoGourmet.com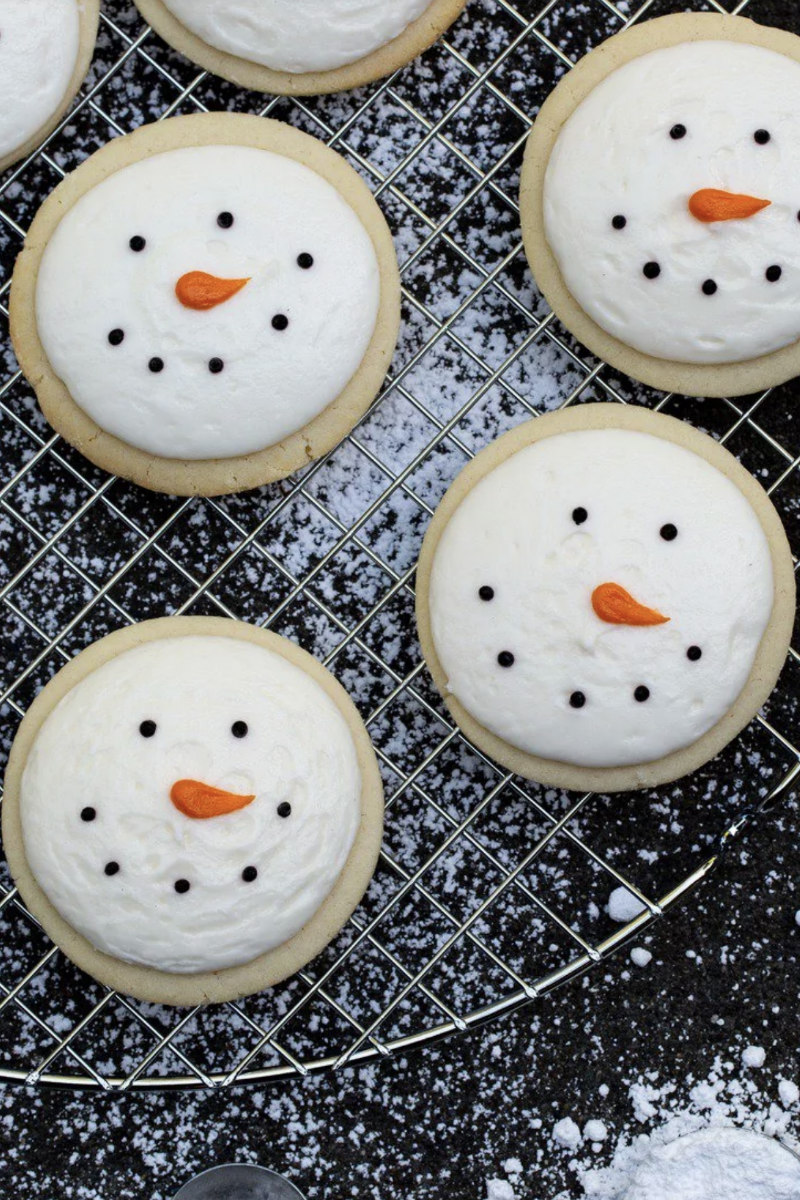 These Christmas Snowman Cookies are delicious to bite into, with a sugary sweet buttercream topping and a soft-to-bite-into sugar cookie texture. Recipe by CupcakeProject.com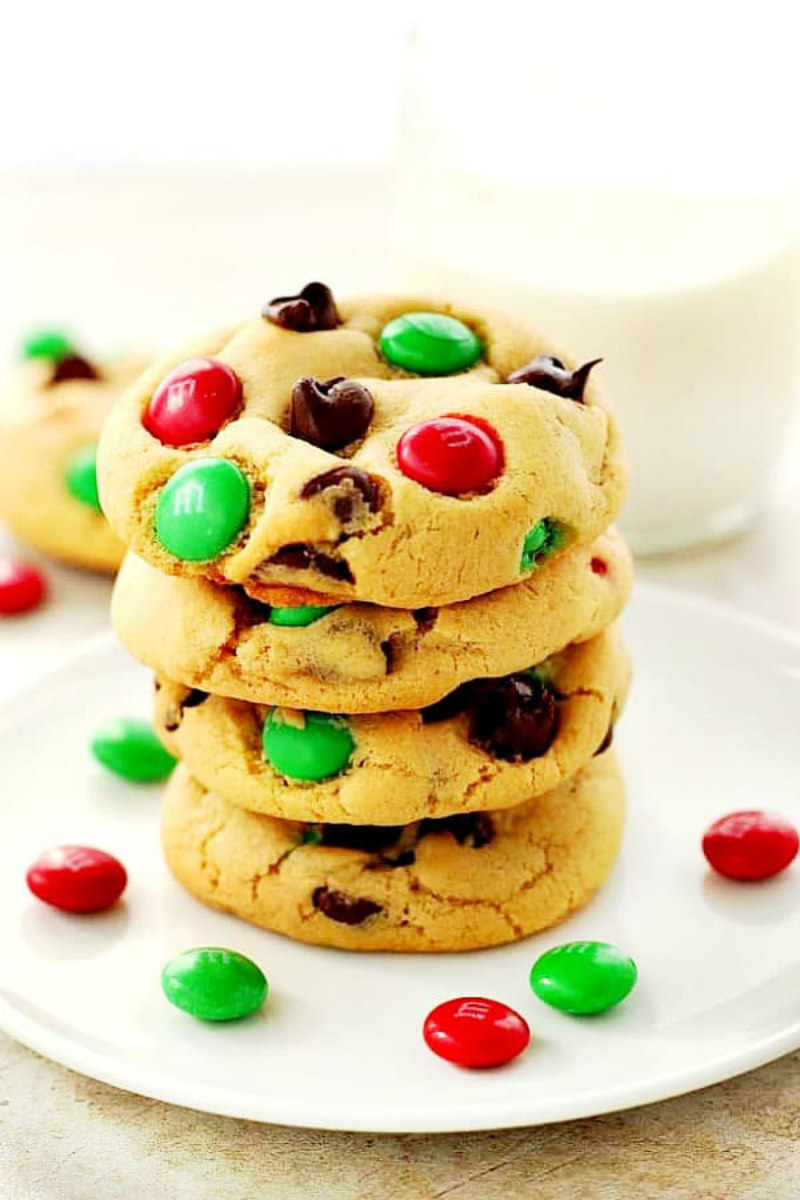 These festive Christmas M&M Cookies are Santa's favorite cookie! There is no chilling required, which is a bonus if you make them with kids! Recipe by CrunchyCreamySweet.com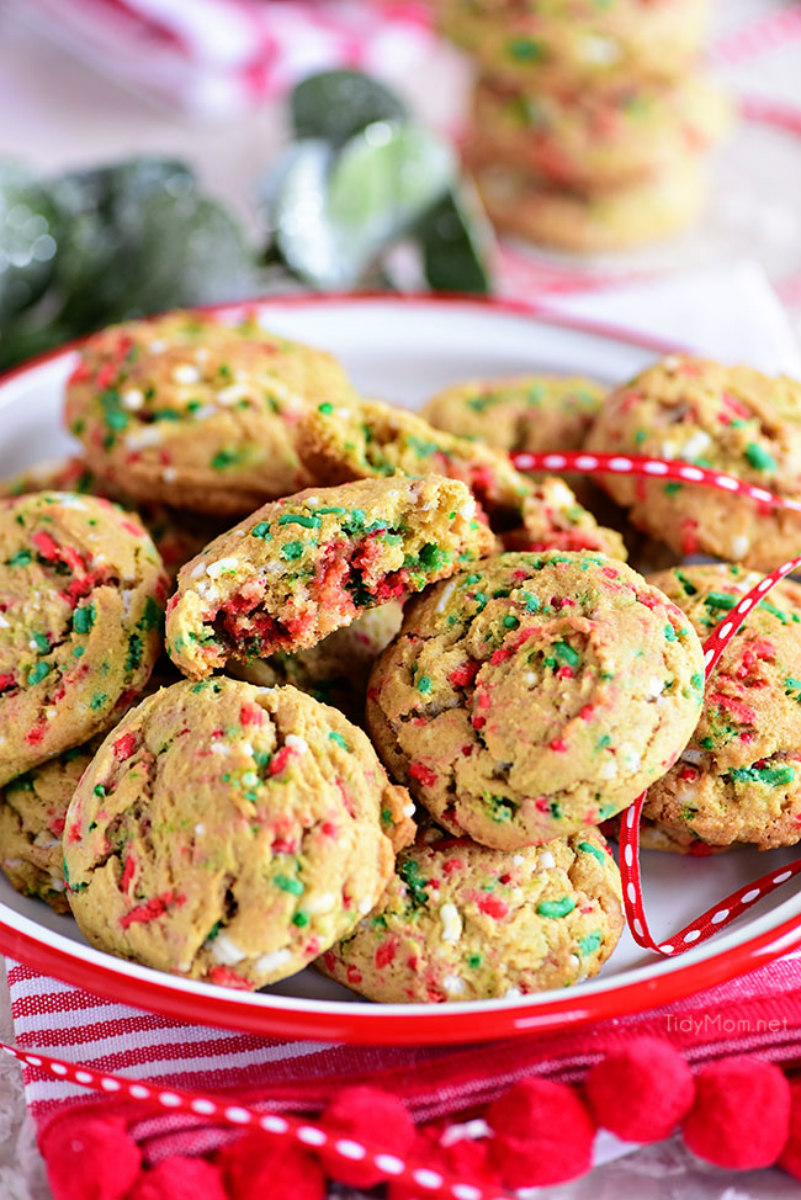 Soft-Baked Christmas Sprinkle Cookies have all the deliciousness of a vanilla pudding cookie packed with Christmas sprinkles. Recipe by TidyMom.net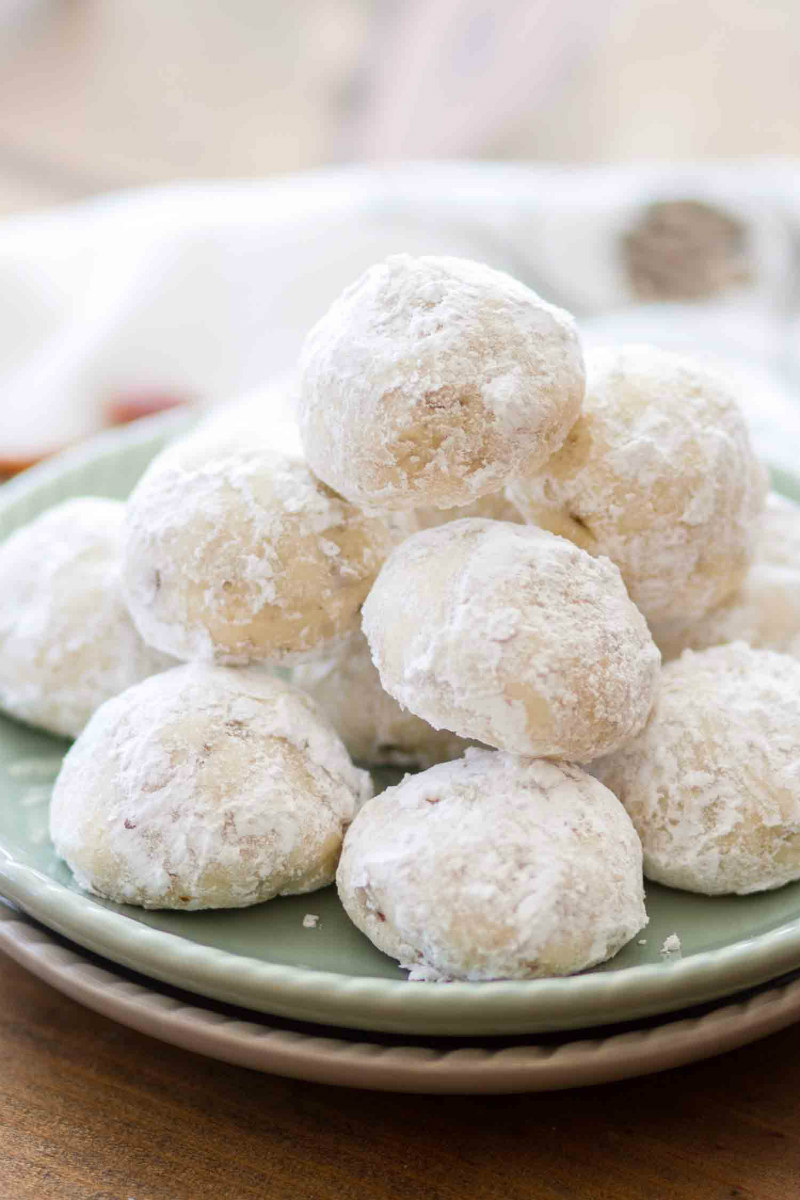 These Mexican Wedding Cookies are the quintessential Christmas cookie! Also known as Russian Tea Cakes or Snowball Cookies, this easy cookie recipe requires only a few ingredients and bakes up quickly. Recipe by JuliesEatsAndTreats.com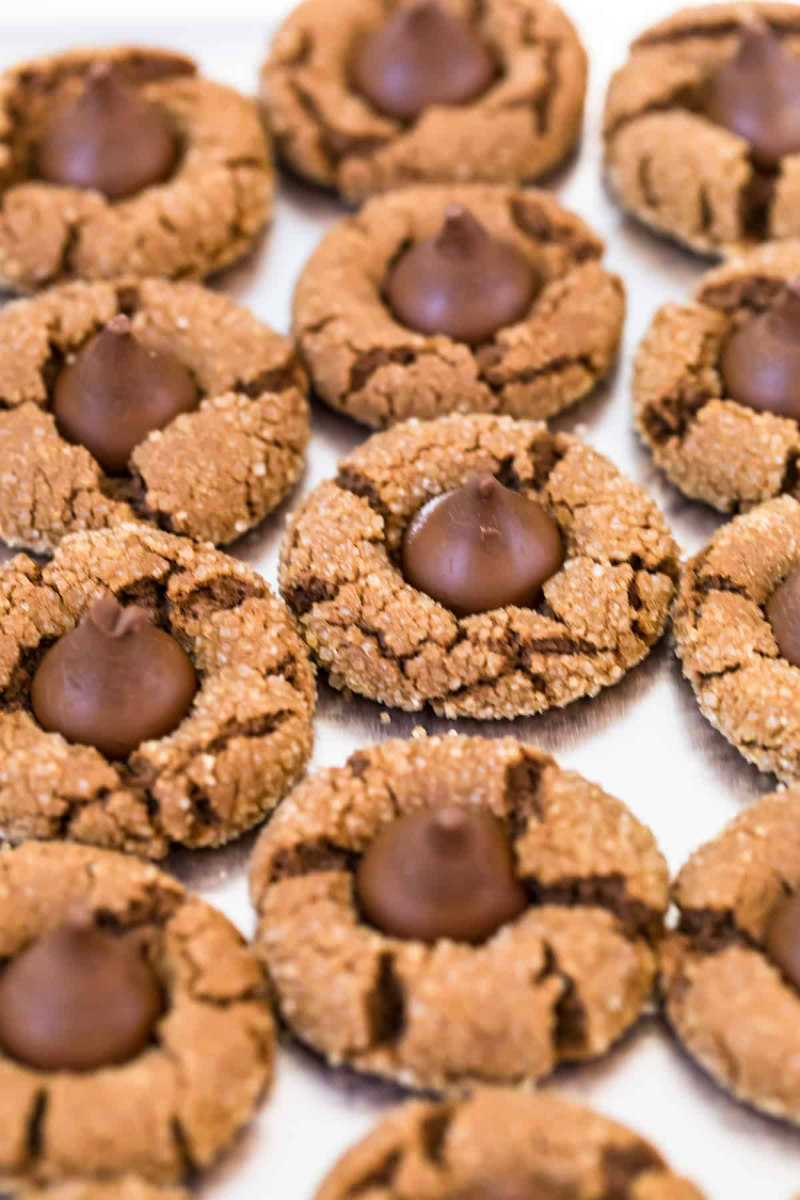 These delicious double Chocolate Peanut Butter Blossoms are a must have! Easy to make, these chocolate kiss cookies are wonderfully rich and sweet and are made for snacking! Recipe by TheCookieRookie.com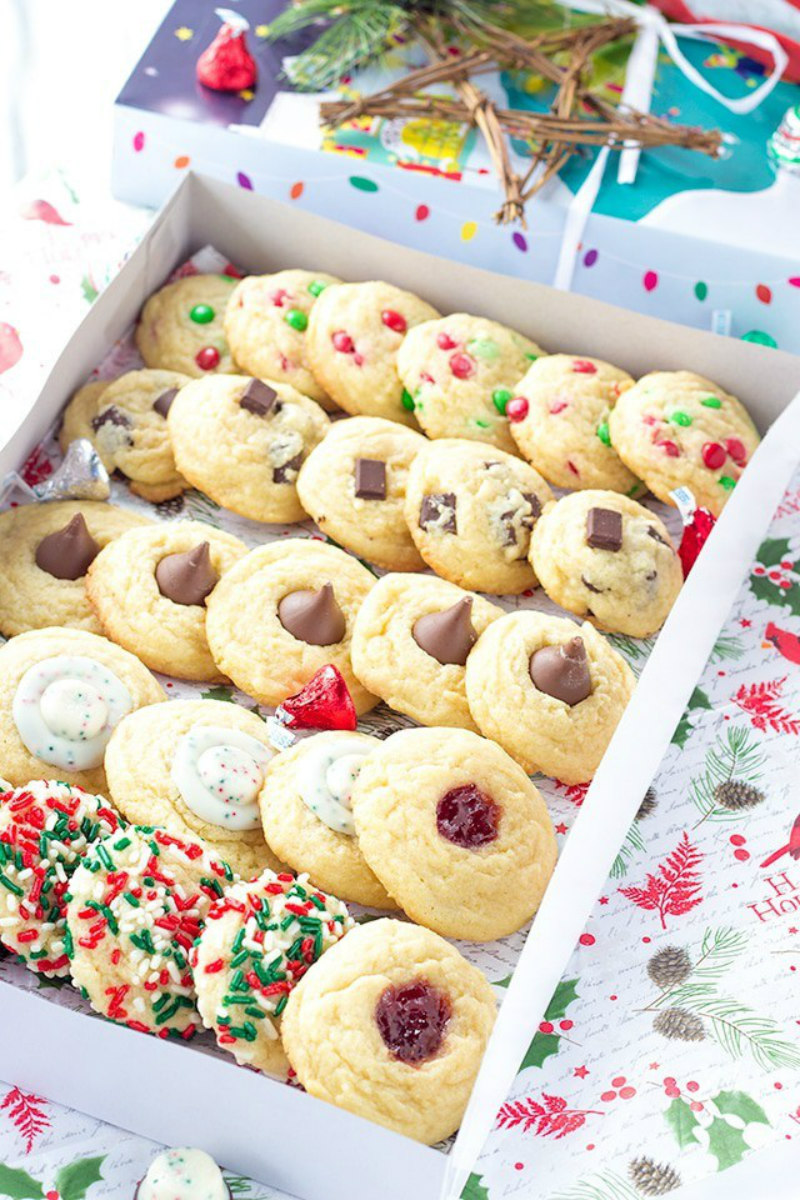 This recipe makes Five Christmas Cookies with One Dough. Yes, that's right… just whip up one batch of cookie dough and create 5 different holiday cookies! Recipe by CookieDoughAndOvenMitt.com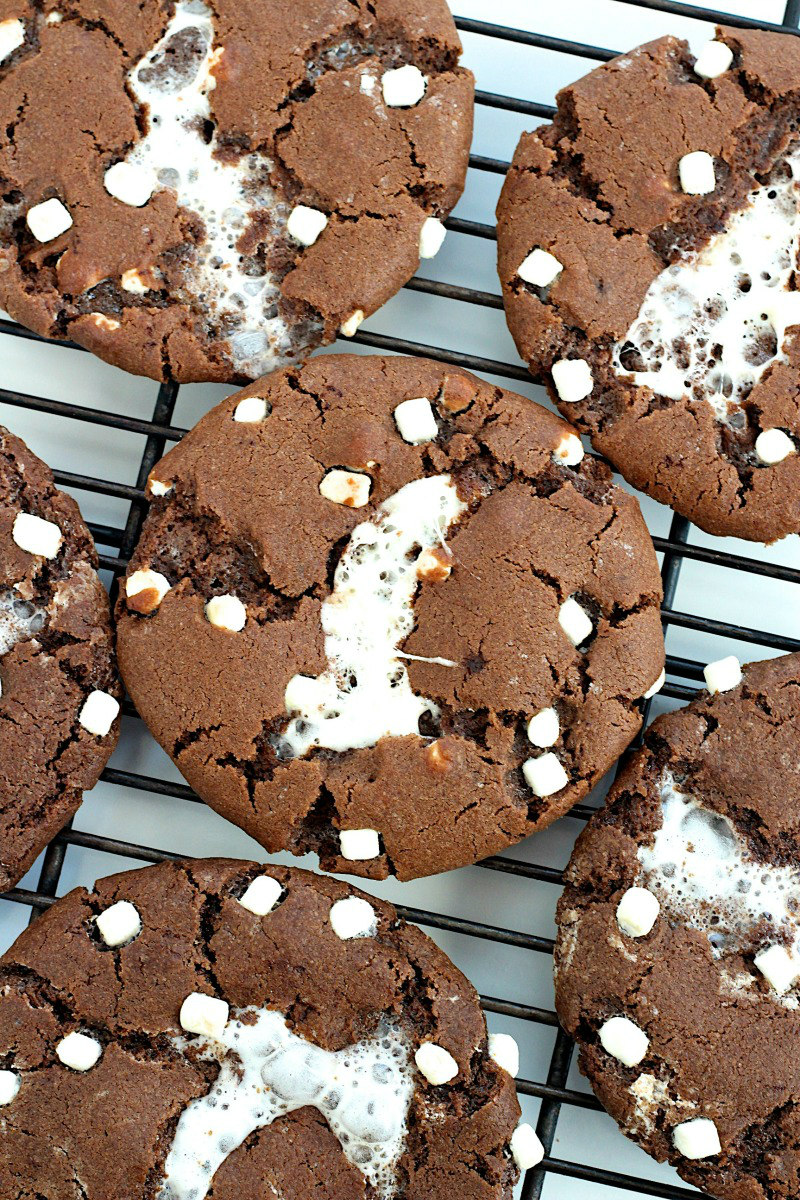 Chewy Hot Cocoa Cookies with bits of marshmallow swirled throughout and a big marshmallow melting out the middle. A tasty way to warm up this winter! Recipe by TheBakerMama.com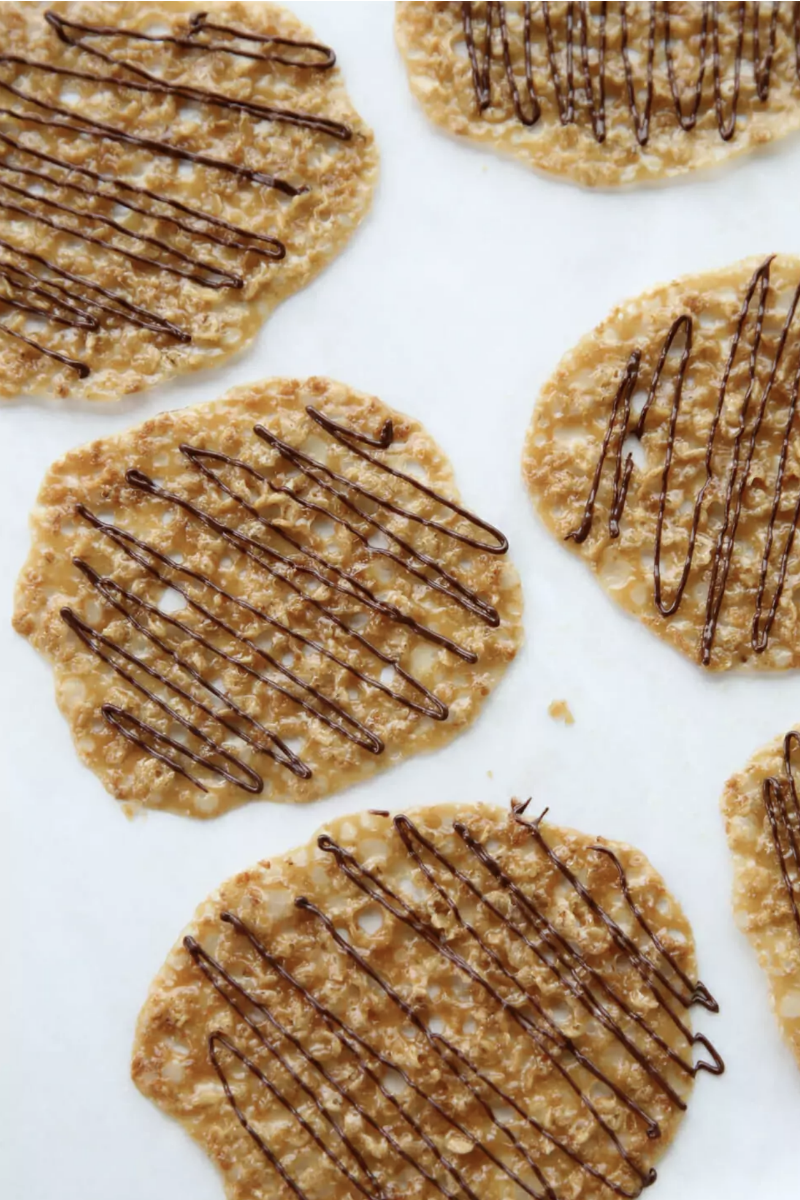 Oatmeal Lace Cookies are a delicate see-through toffee-like cookie that melts in your mouth when you bite into them. You can leave them flat, or shape them in a few different ways! Recipe by OurBestBites.com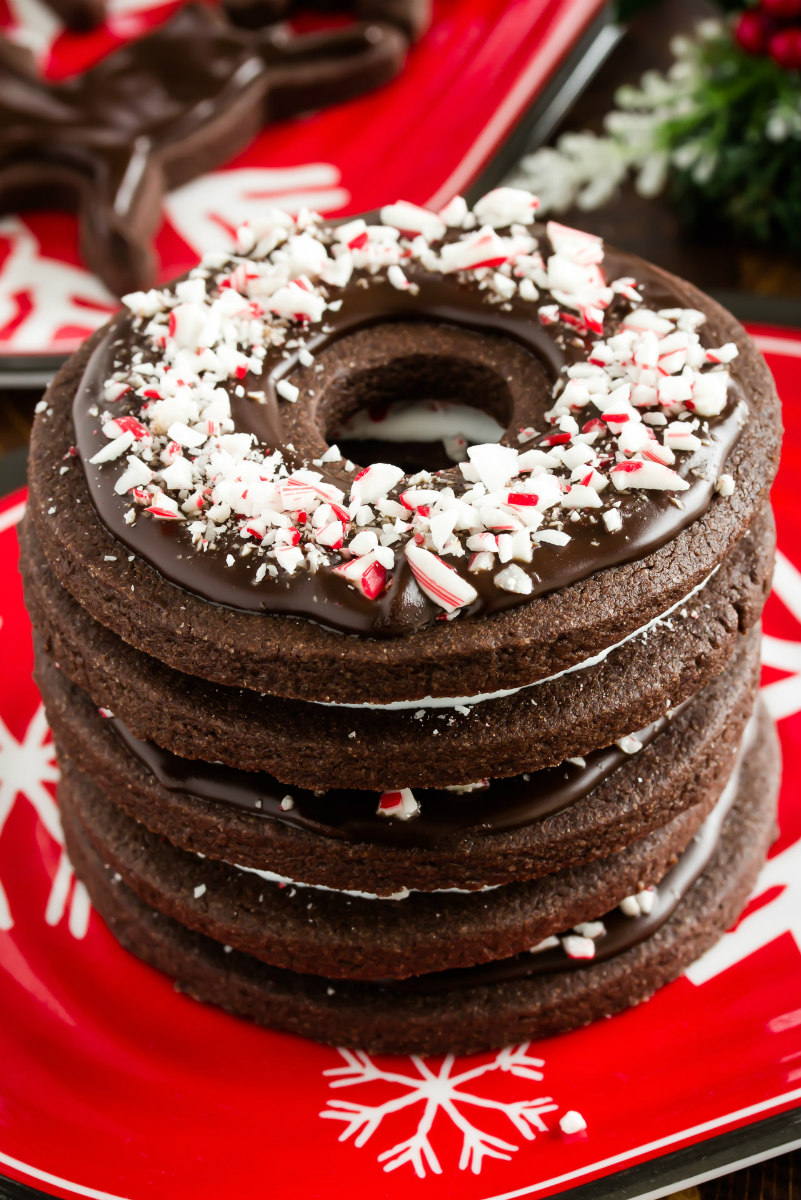 Peppermint Bark Cookies are made with soft chocolate sugar cookie dough and a sweet chocolate glaze that dries firm. Top with crushed candy canes! Recipe by InKatrinasKitchen.com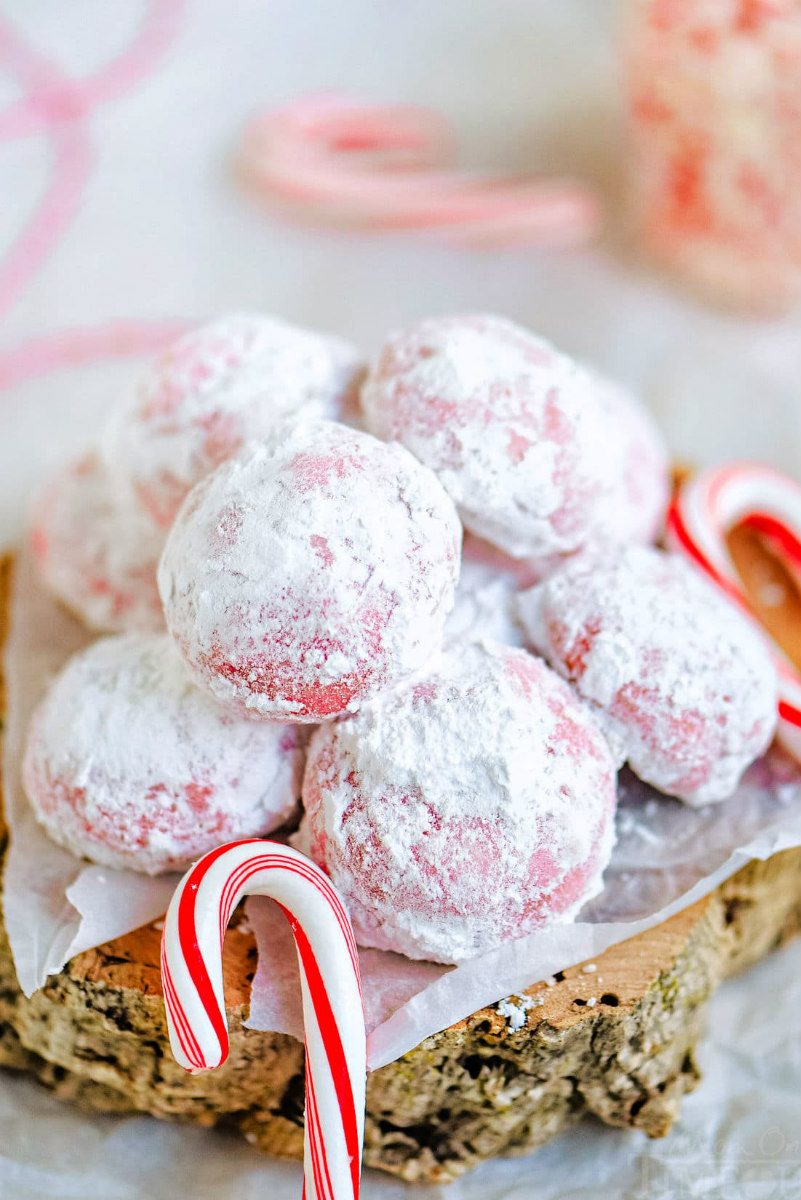 These Peppermint Snowball Cookies are everything a Christmas cookie should be! A double dusting of powdered sugar gives these easy snowball cookies an extra sweet finish. Recipe by MomOnTimeout.com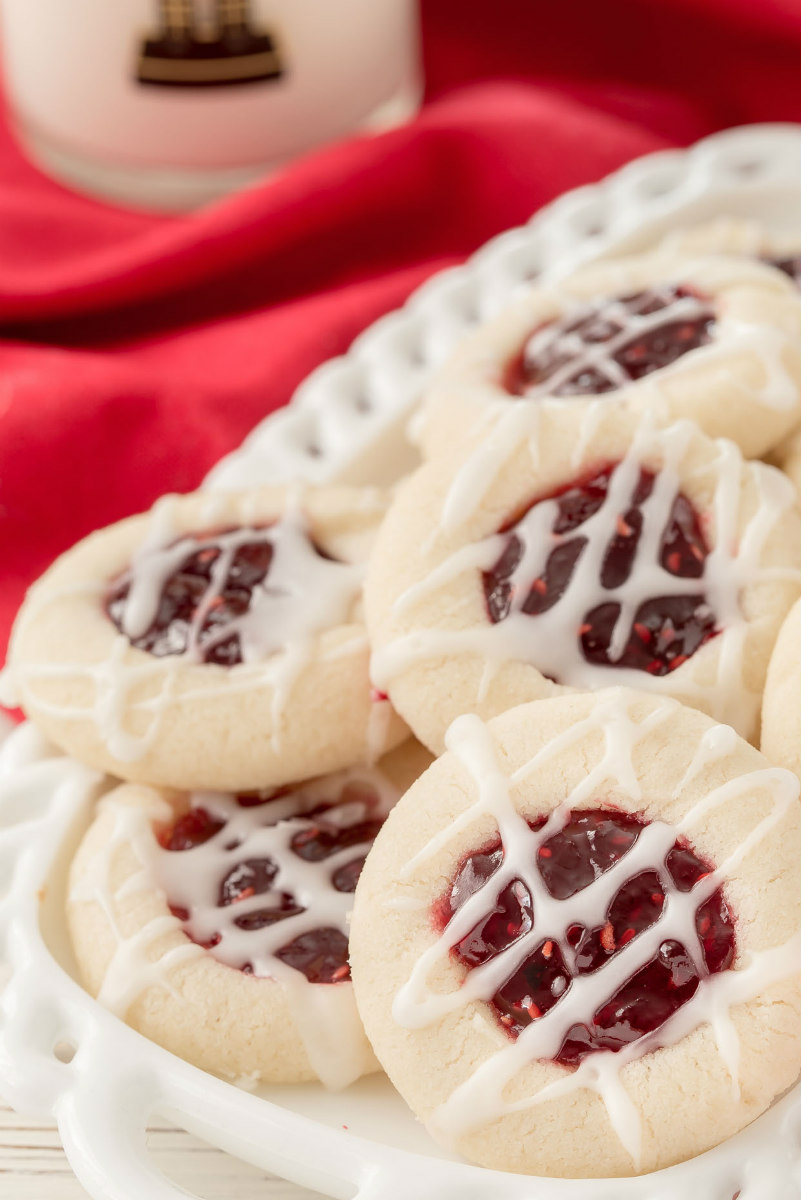 Your holiday cookie plate won't be complete unless you have these easy Raspberry Thumbprint Cookies with buttery shortbread, almond flavoring and glaze. They look festive too! Recipe by CookingOnTheFrontBurners.com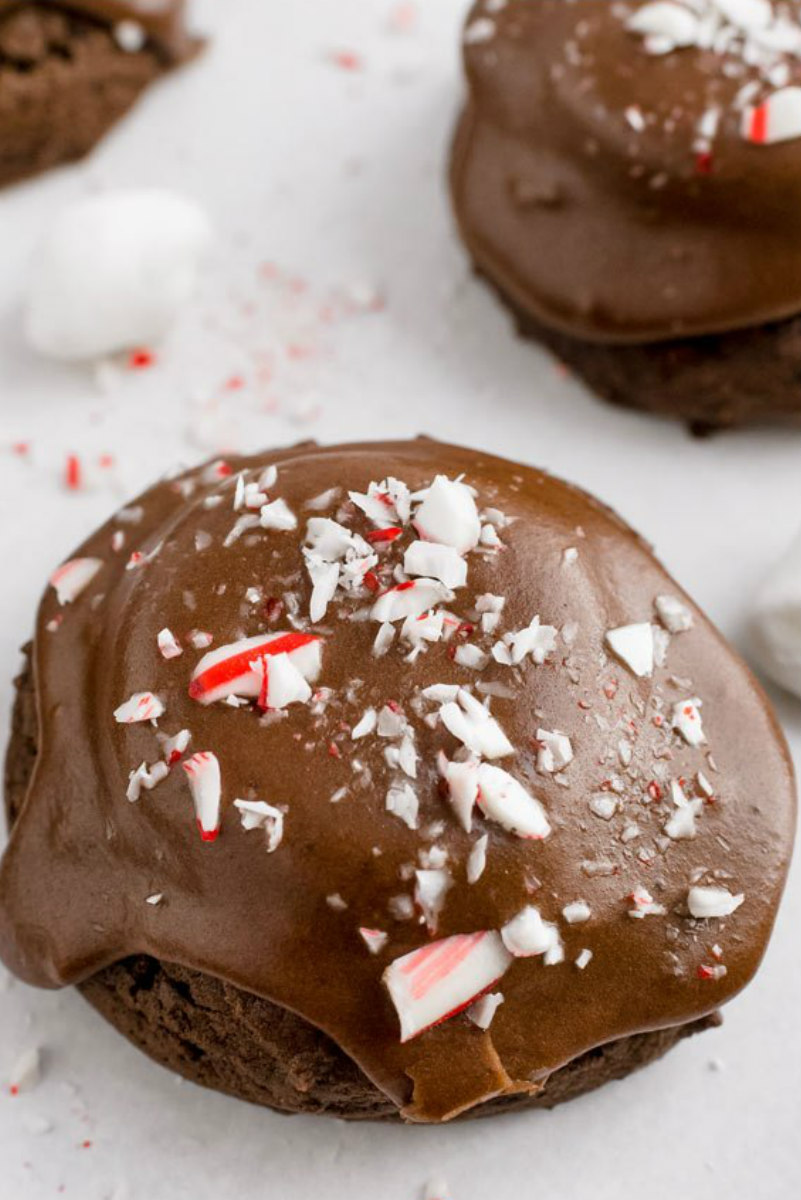 Peppermint Chocolate Marshmallow Cookies with peppermint extract feature tender, caky chocolate cookies and a peppermint marshmallow hidden under a fudgy chocolate frosting. Recipe by BarbaraBakes.com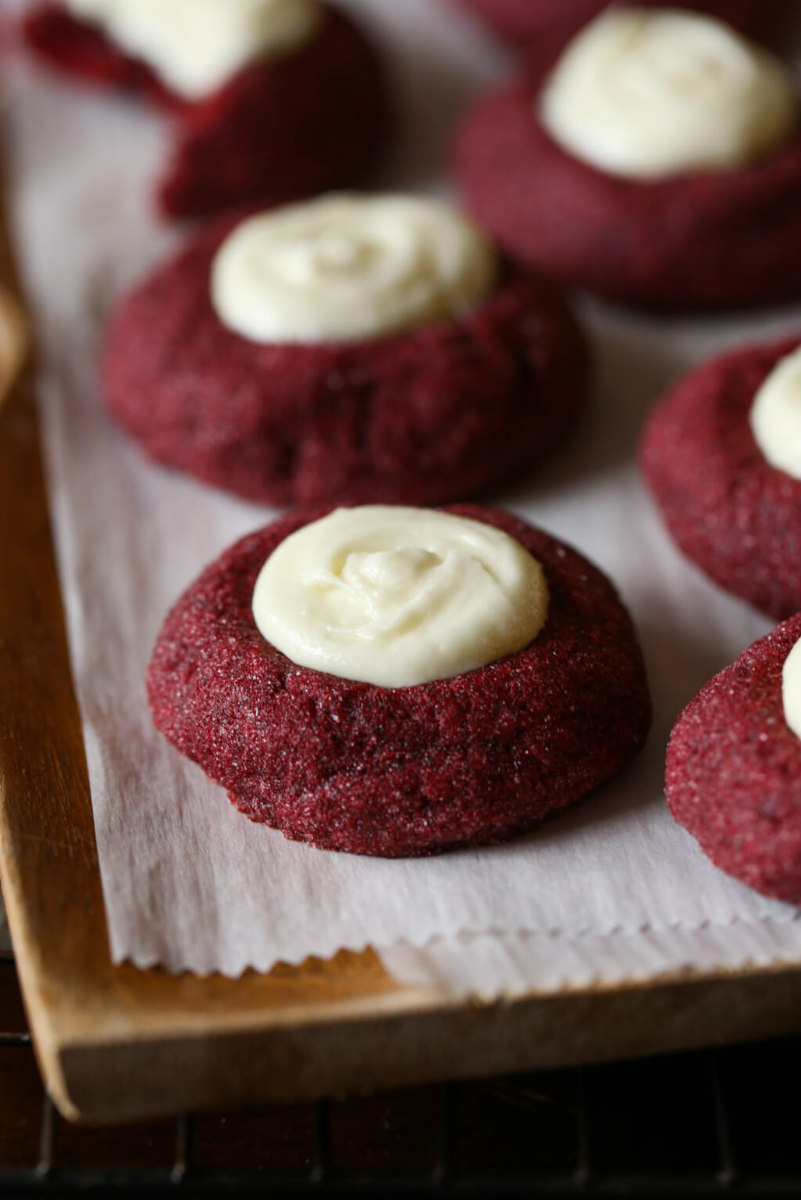 Red Velvet Thumbprint Cookies are a delicious spin on classic thumbprint cookies and red velvet cake! Little bites of red velvet and frosting will gorgeous on your cookie platter! Recipe by CookiesAndCups.com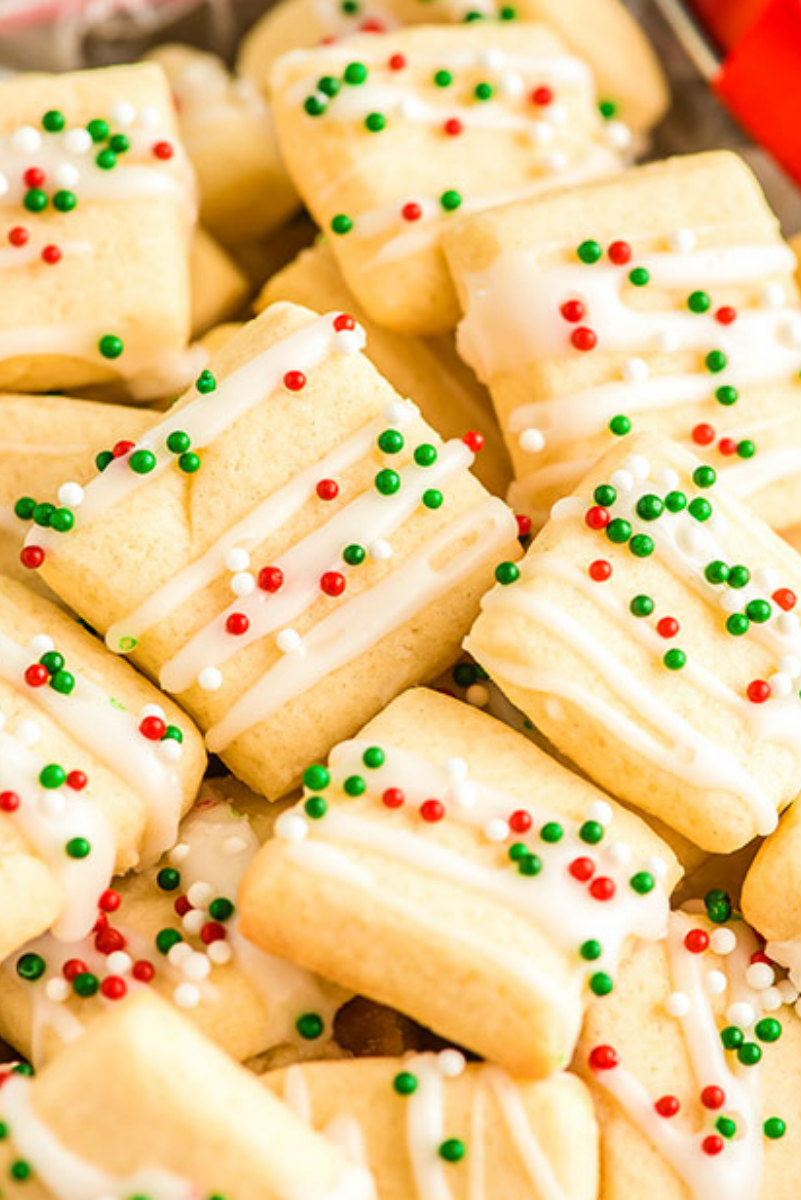 Sugar Cookie Bites are tiny versions of a delicious sugar cookie recipe but they're just as soft and tender. These are perfect tiny treats for goody bags, or holiday parties. Recipe by TheSlowRoastedItalian.com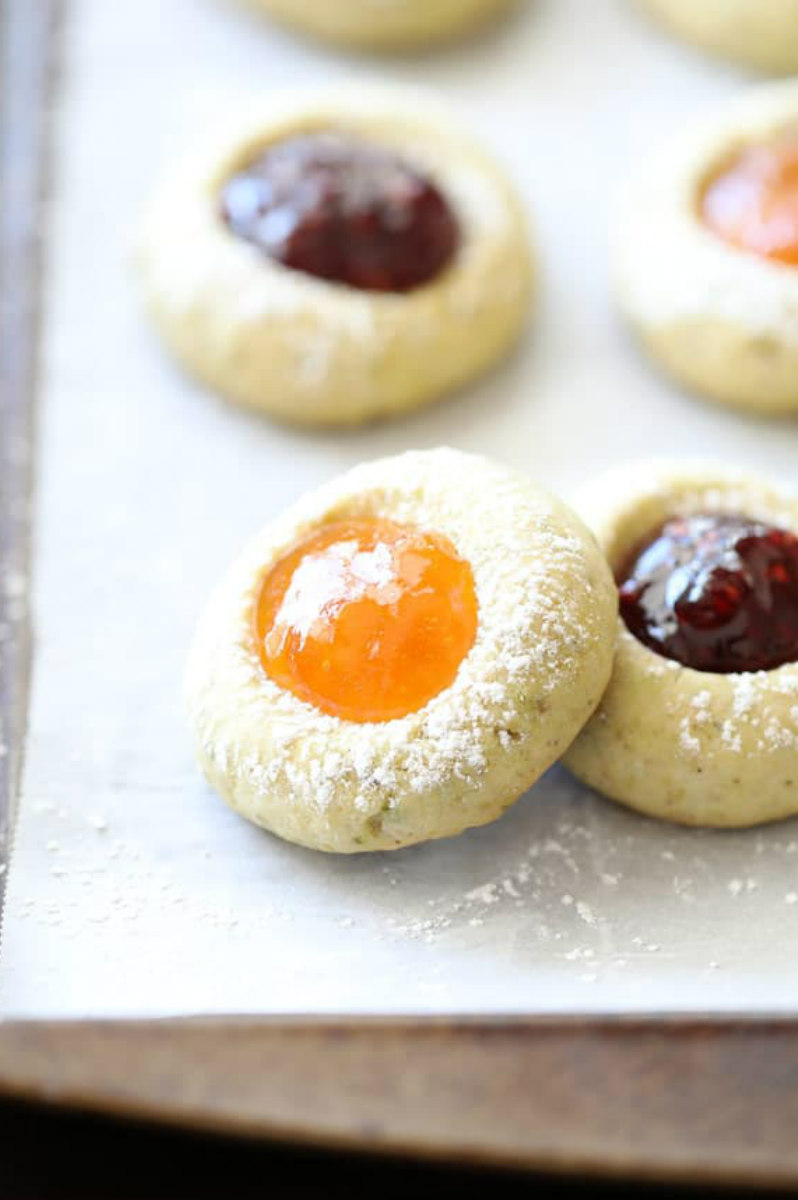 These Thumbprint Cookies with Jam are buttery shortbread, filled with your favorite jam and topped with powdered sugar. Perfect for the holidays or anytime! Recipe by BellyFull.com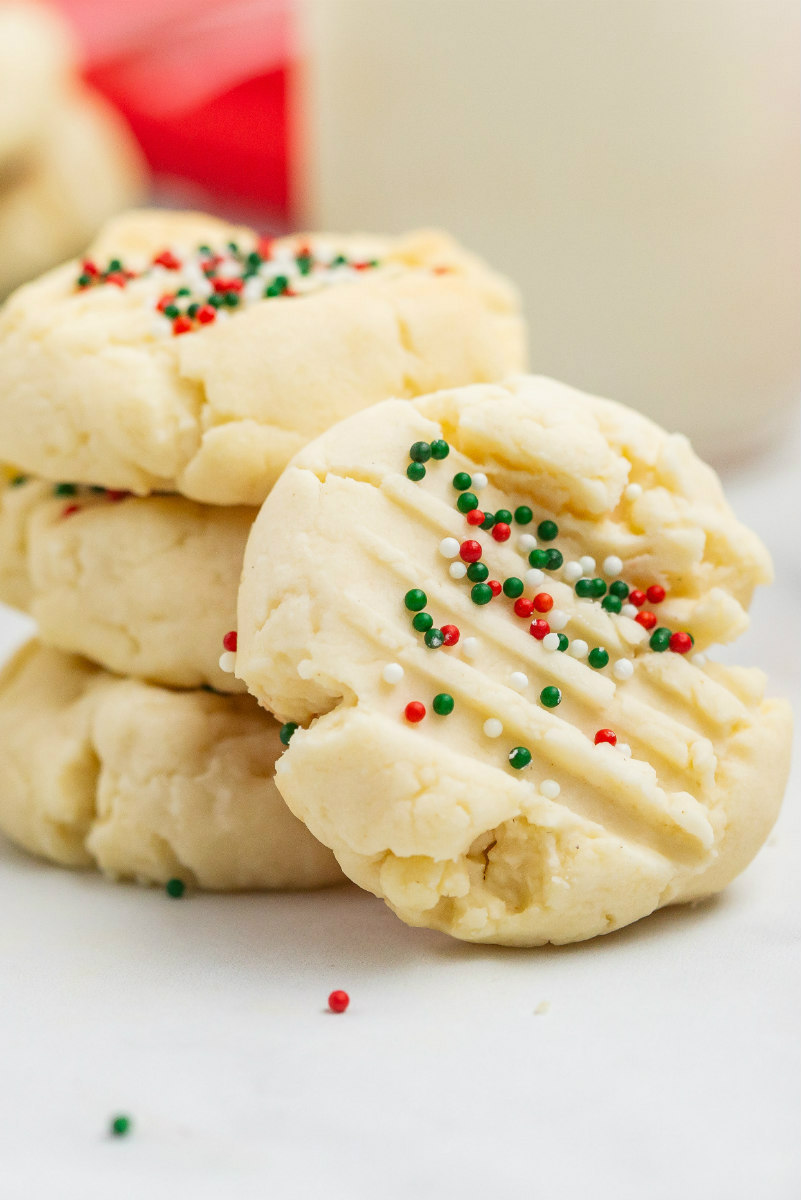 Christmas Shortbread Cookies are the most delicious and easy cookies to bake for the holidays! These are soft, flakey and buttery! Recipe by RecipeBoy.com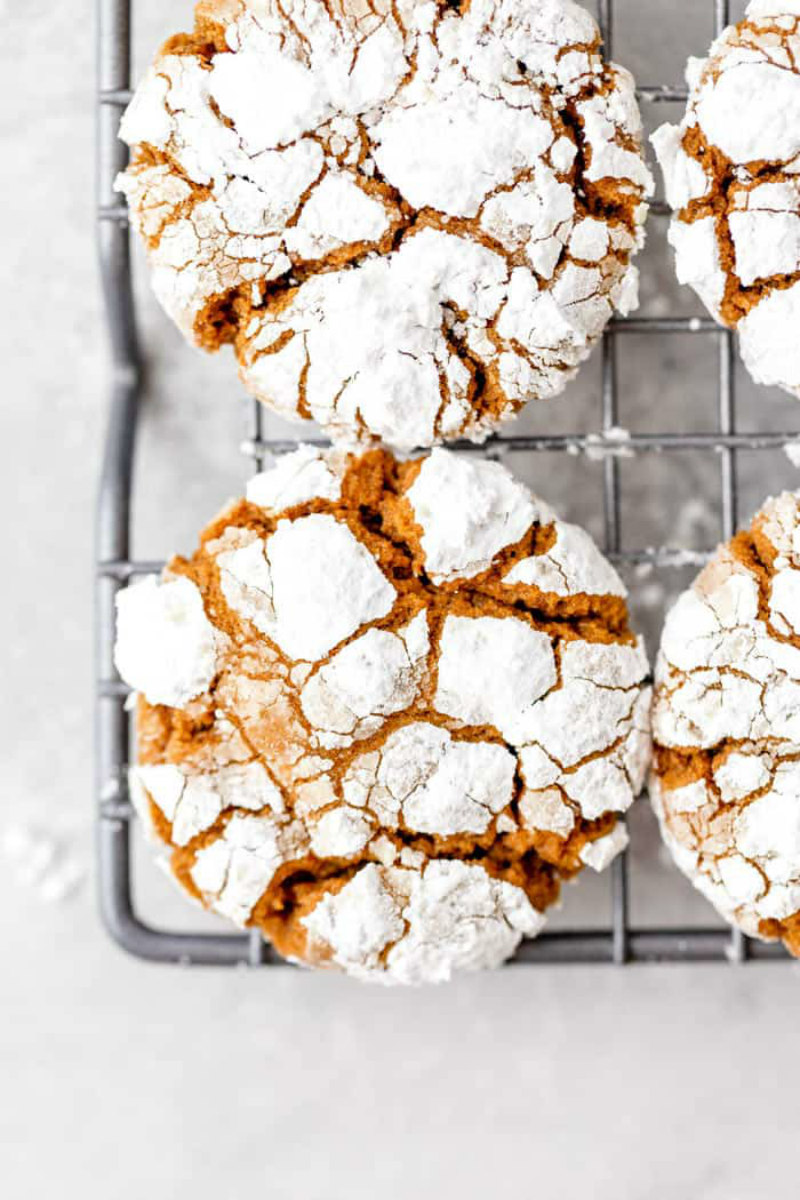 These Gingerbread Crinkle Cookies offer flavors of lemon and cardamom! These crackly-topped cookies are delightfully chewy, fat with flavor and incredibly easy to make! Recipe by Grandbaby-Cakes.com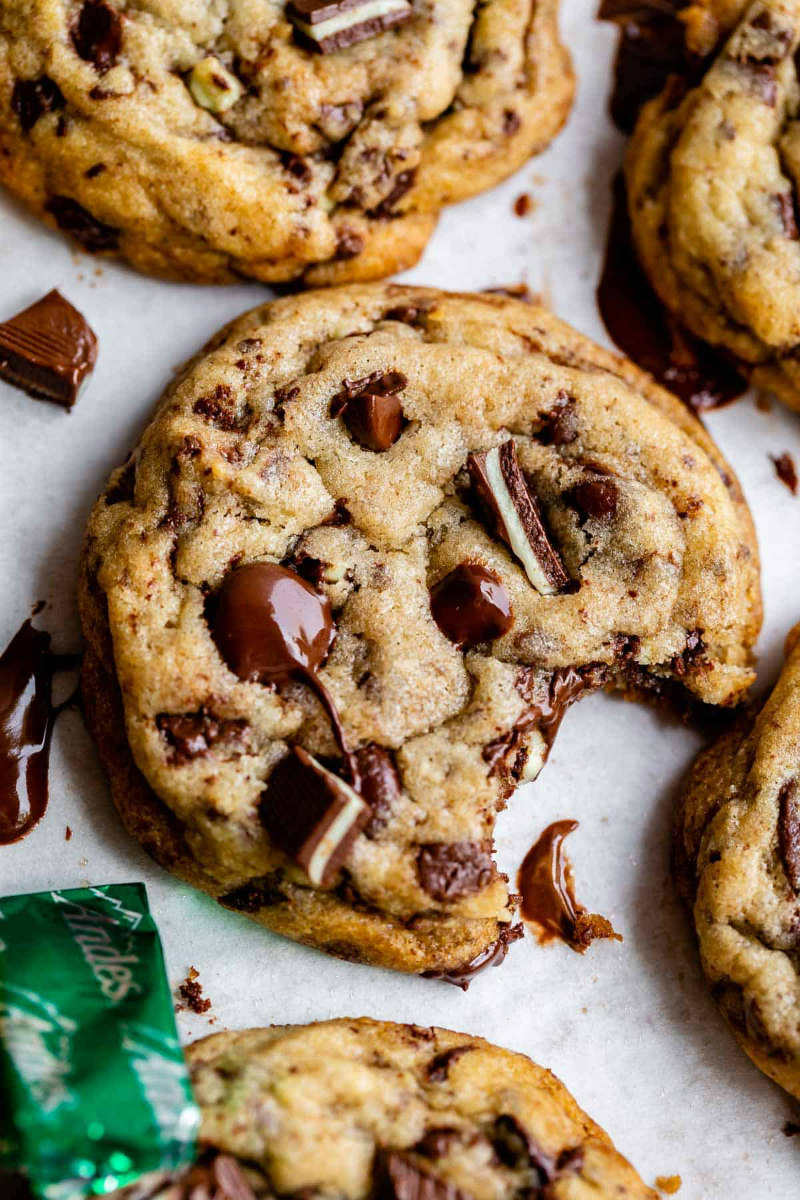 These Soft and Chewy Andes Mint Cookies are so easy to make and are truly one of the most perfect cookies for your Christmas tray! Recipe by TheFoodCharlatan.com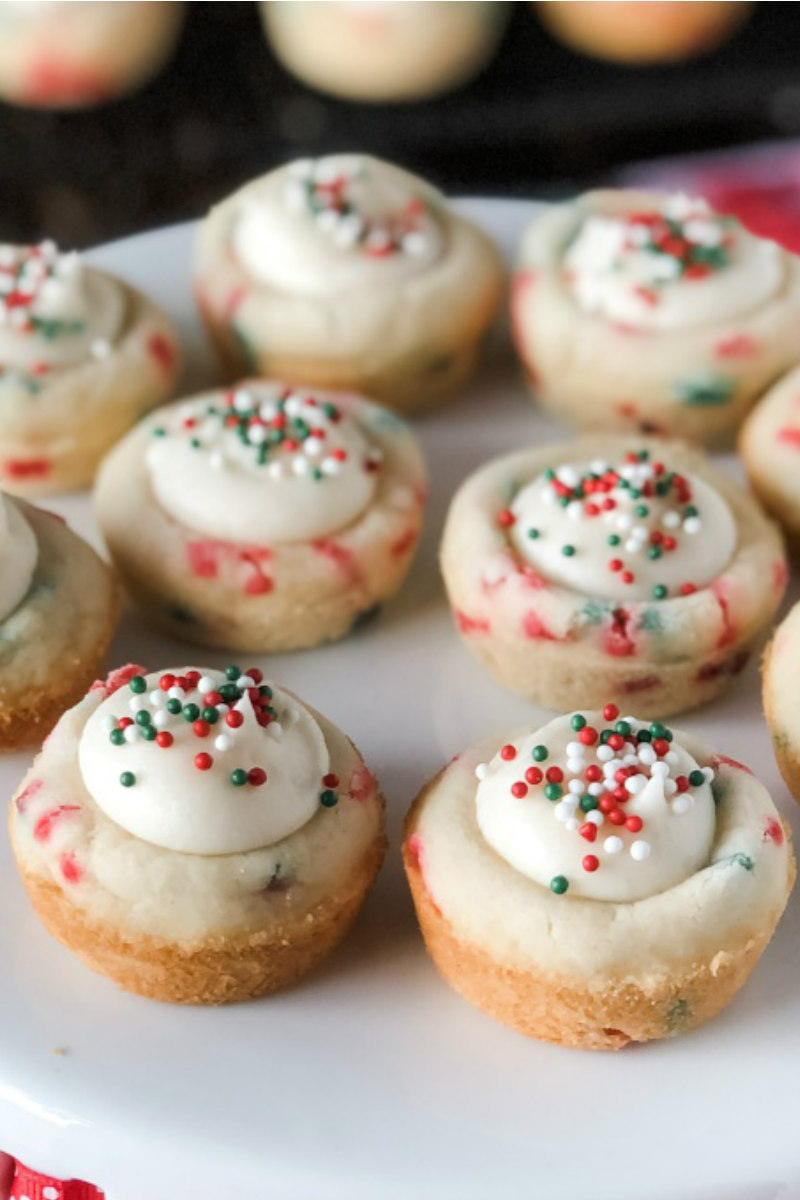 These Christmas Sprinkle Cookie Cups are exactly what you want in a holiday cookie. They are cute, simple to make, festive, and of course they're delicious. Recipe by WhatMegansMaking.com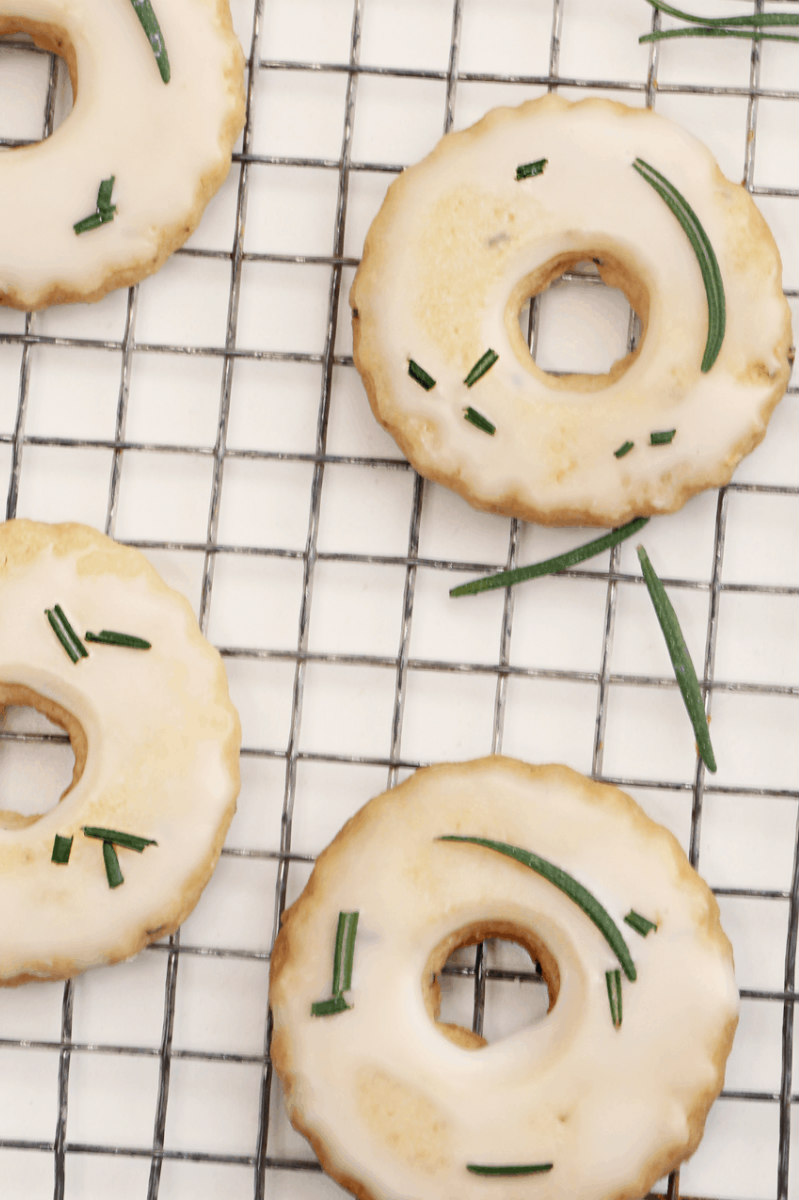 These Lemon Rosemary Shortbread Cookies are not only adorable but the flavor is amazing. Salty and sweet with the great flavor of rosemary, this is a cookie that even non sweet eaters enjoy. Recipe by CreatedBy-Diane.com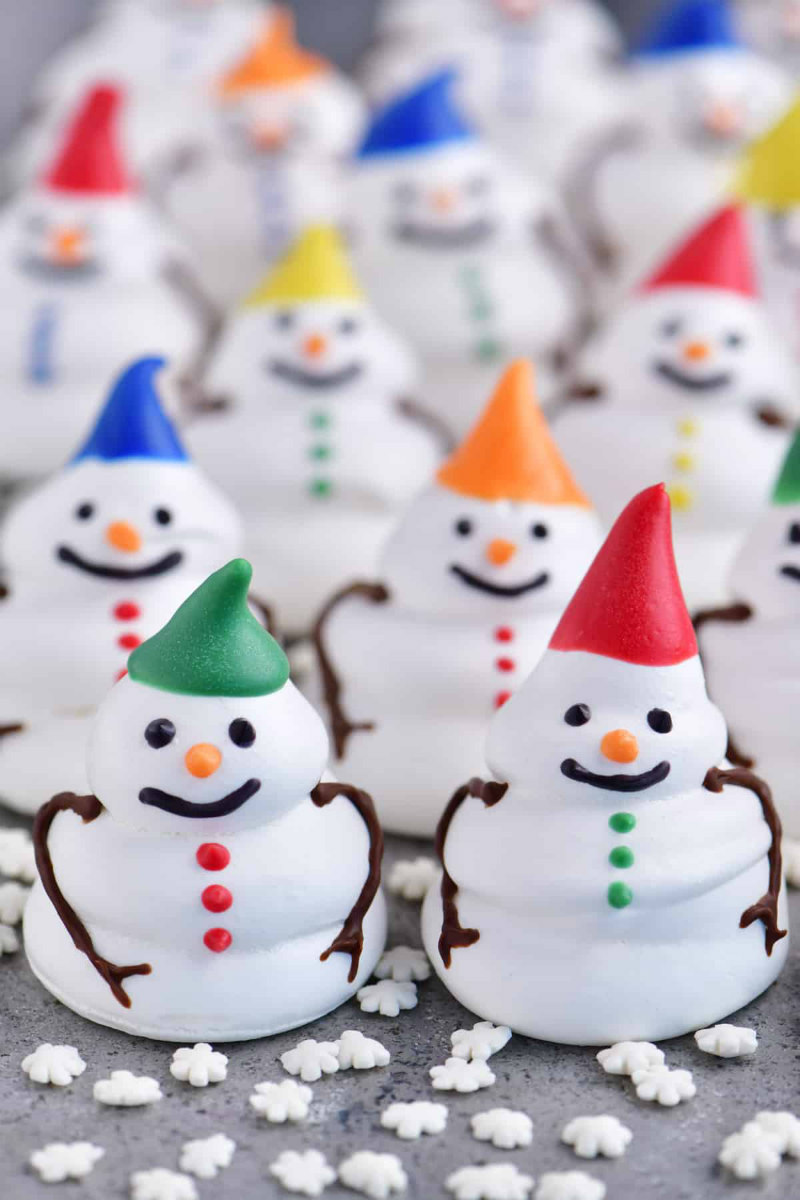 Cheerful Snowman Meringue Cookies are crunchy, airy, melt in your mouth treats. Place in a mug of hot chocolate to make a melting snowman! Recipe by TheGunnySack.com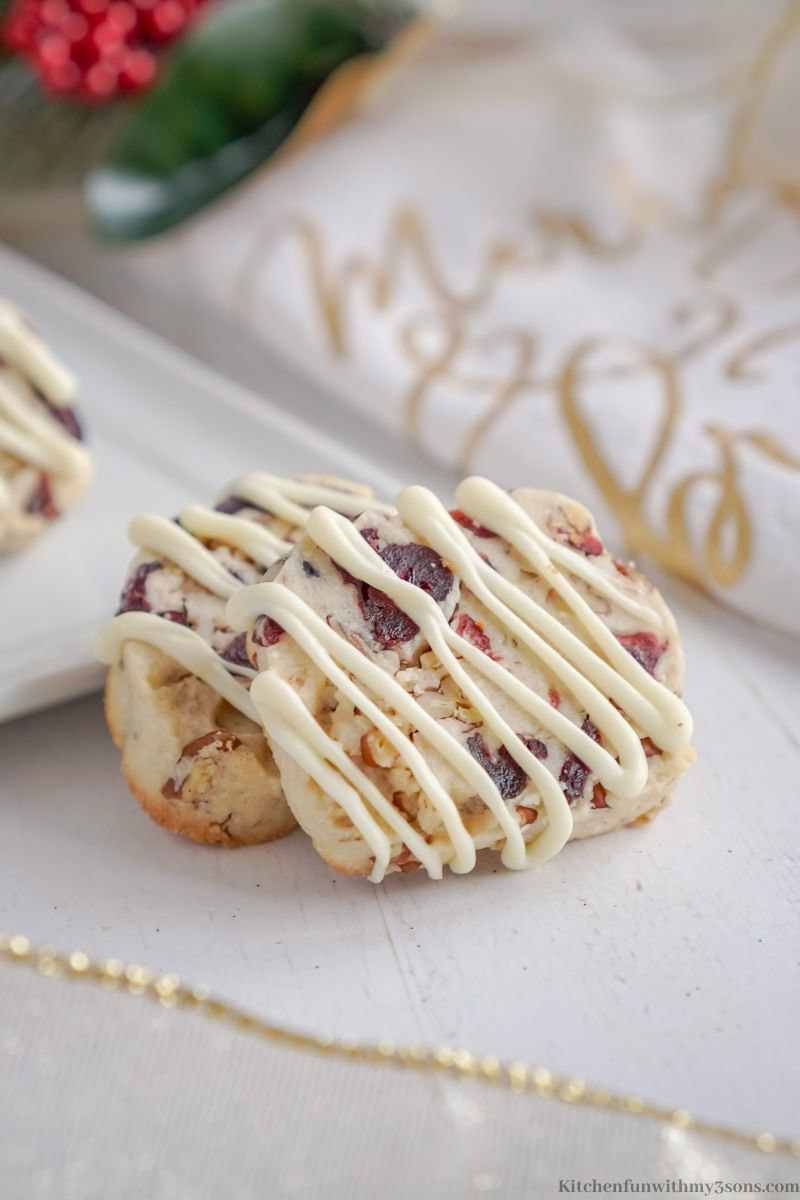 These Cranberry Shortbread Cookies are so good and simple to make! They combine two of the best parts of the holidays into one delicious bite. Recipe by KitchenFunWithMy3Sons.com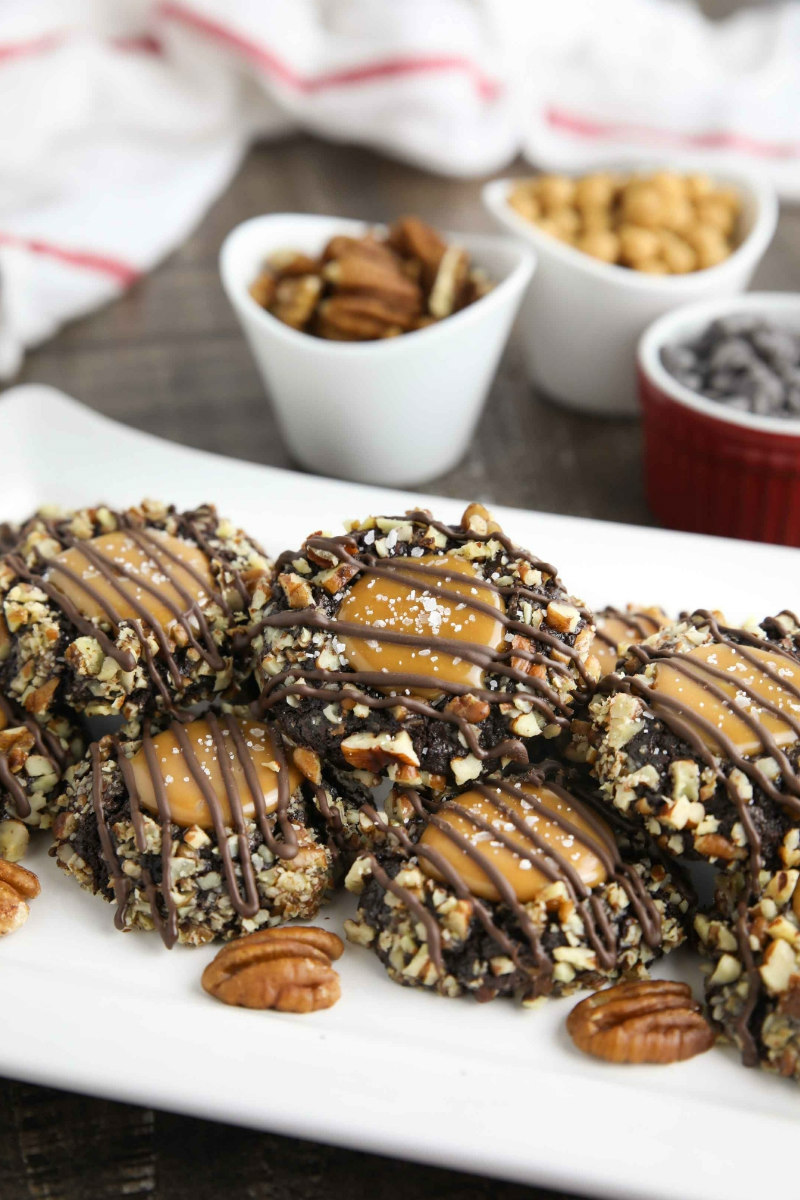 Turtle Thumbprint Cookies are made with a soft chocolate cookie, coated in pecans, filled with caramel, sprinkled with salt, and drizzled with chocolate. The perfect Christmas cookie! Recipe by DessertNowDinnerLater.com
Christmas Cookie FAQ:
Can Christmas cookies be made ahead?
Yes! You can get started on baking Christmas cookies several weeks before Christmas.
How do you store Christmas cookies?
If you want to store Christmas cookies at room temperature, they'll be fine for about a week. Store them in well-sealed containers with wax paper in between layers.
Can you freeze Christmas cookies?
Most cookies freeze well for up to 3 months. Make sure they are in well-sealed containers with wax paper in-between layers. Large freezer zip baggies work well too.
Can you ship Christmas cookies?
The best cookies to ship are those that are sturdy, rather than soft and tender. Avoid shipping cookies with gooey fillings or frostings. Pack them in boxes with plenty of padding around them, and be sure to ship them using the quickest method for the best possibility of freshness.
How many cookies should you bring to a cookie exchange party?
For a cookie exchange party, each person brings one dozen cookies to share and sample at the party and another one dozen cookies for each person attending the party. For example, if 10 people will be attending, each person will need to bake and bring 11 dozen cookies.
These 31 Favorite Christmas Cookie Recipes are such a good way to celebrate the holidays! Everyone loves Christmas cookies. So you can't go wrong with any of the recipes shared here. Enjoy!