Here's a collection of the 30 best chocolate covered dessert recipes that are perfect for celebrating National Chocolate Covered Anything Day.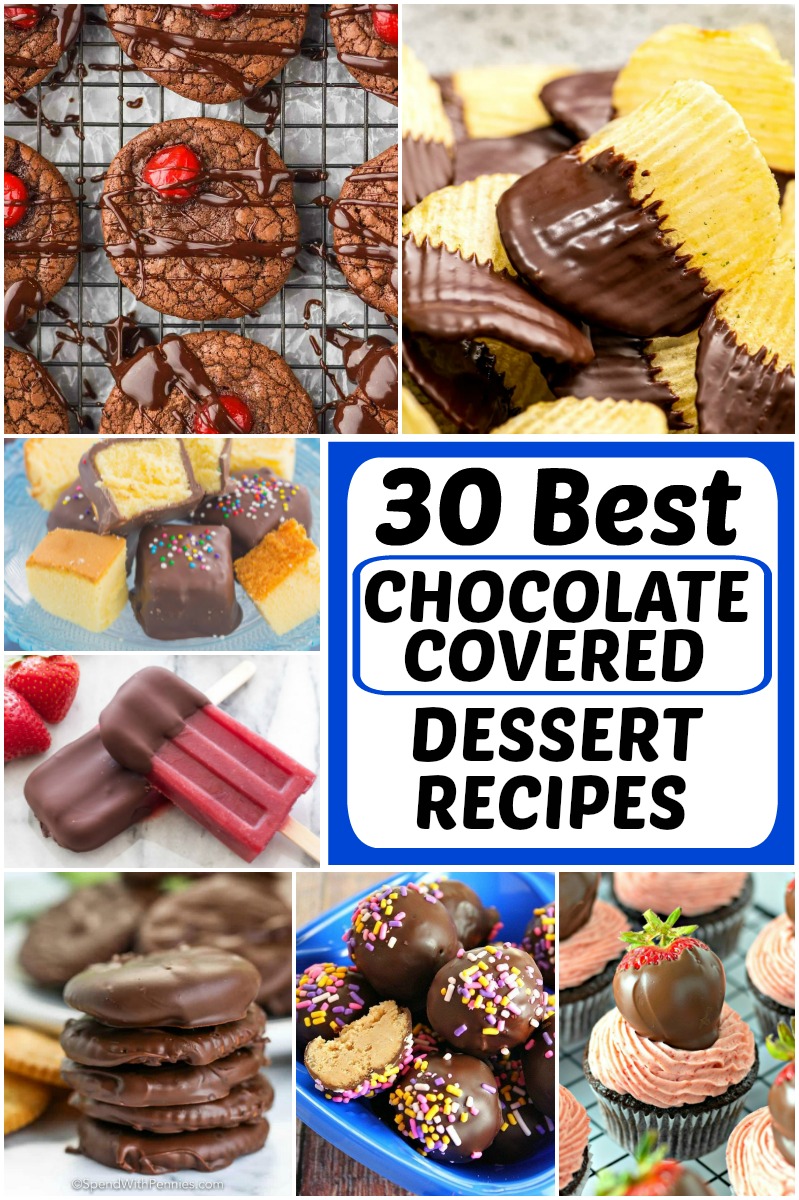 National Chocolate Covered Anything Day: Dec. 16
December 16th is a day to experiment with dipping things in chocolate. It's a food holiday that is most enjoyable because who doesn't love chocolate dipped things? Of course, these chocolate dipped desserts are perfect for Valentine's Day or a special occasion too.
Be creative, and dip whatever appeals to you- sweet, savory or strange. Or go with the classics and make one of the chocolate dipped dessert recipes shared here. Click the titles of the recipes below to go to the recipe featured.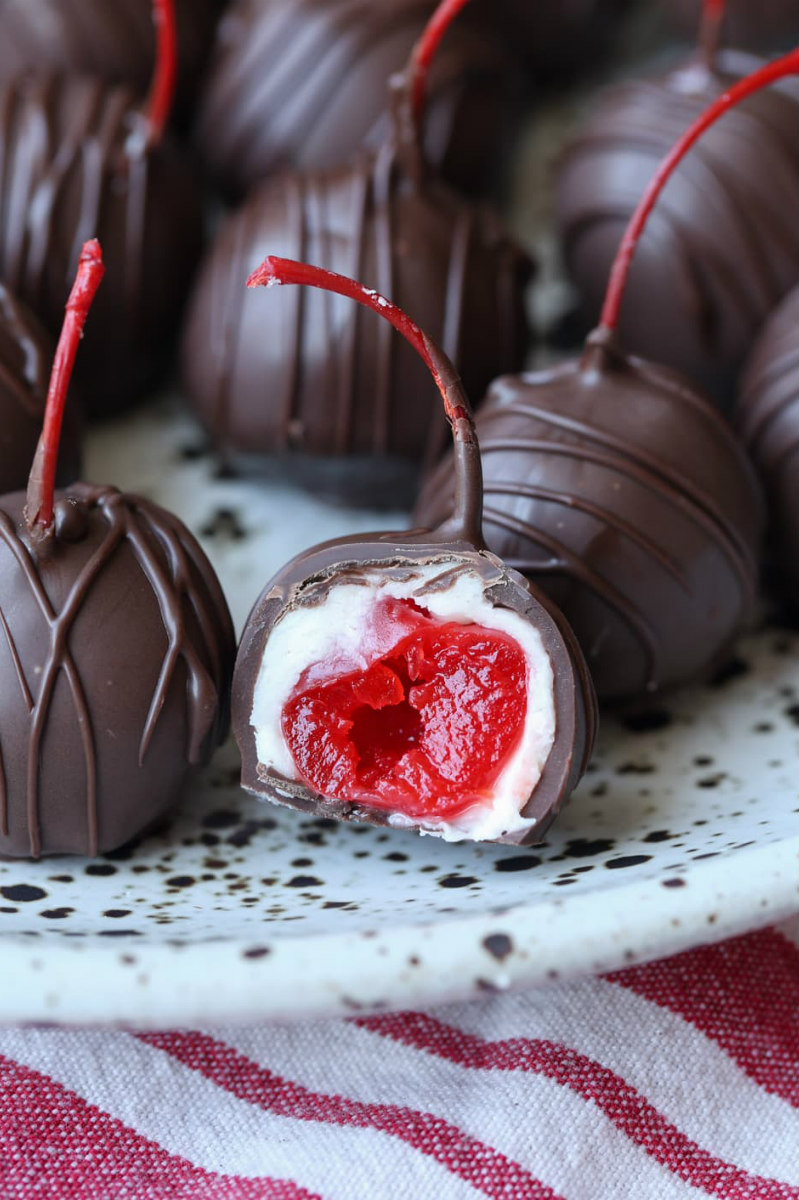 These indulgent Chocolate Covered Cherries are quick and easy to make with maraschino cherries and melted chocolate! They're a great everyday treat or perfect for a holiday table! Recipe by CookiesAndCups.com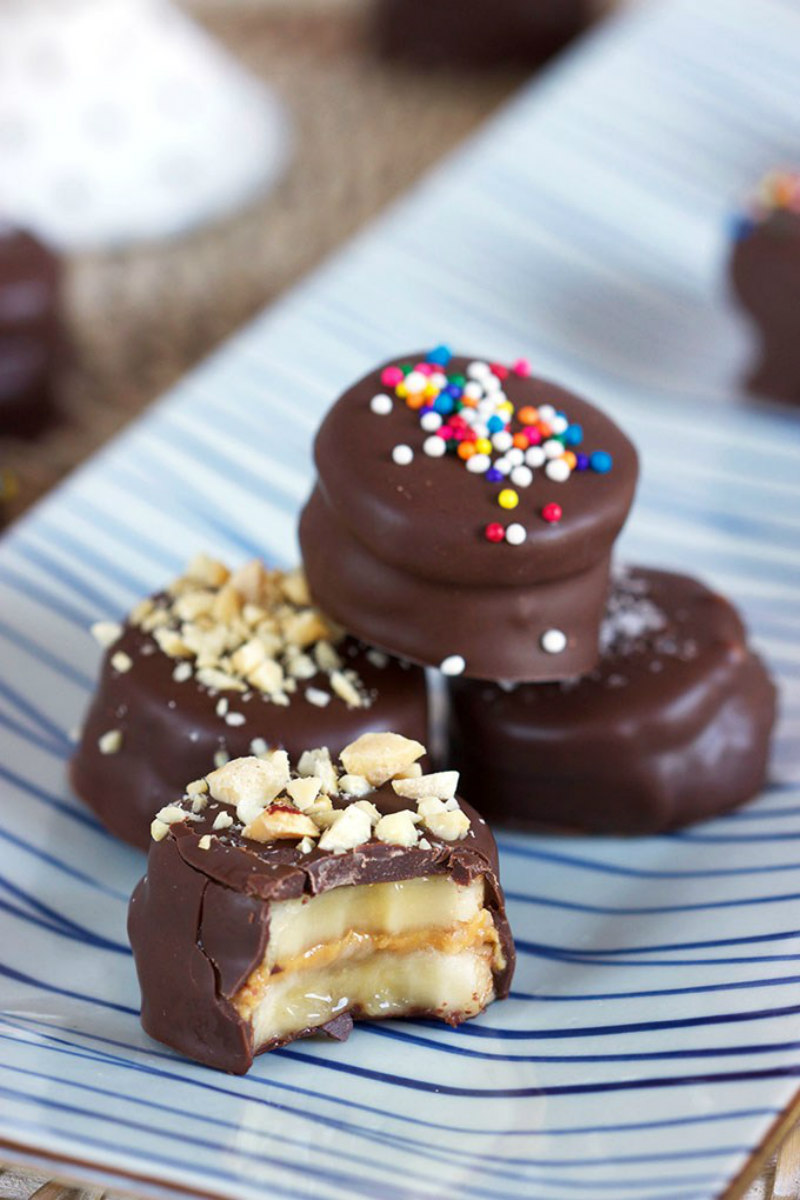 These Chocolate Covered Banana Peanut Butter Bites are like a mini banana peanut butter sandwich drenched in chocolate and sprinkled with your favorite topping. Recipe by TheSuburbanSoapbox.com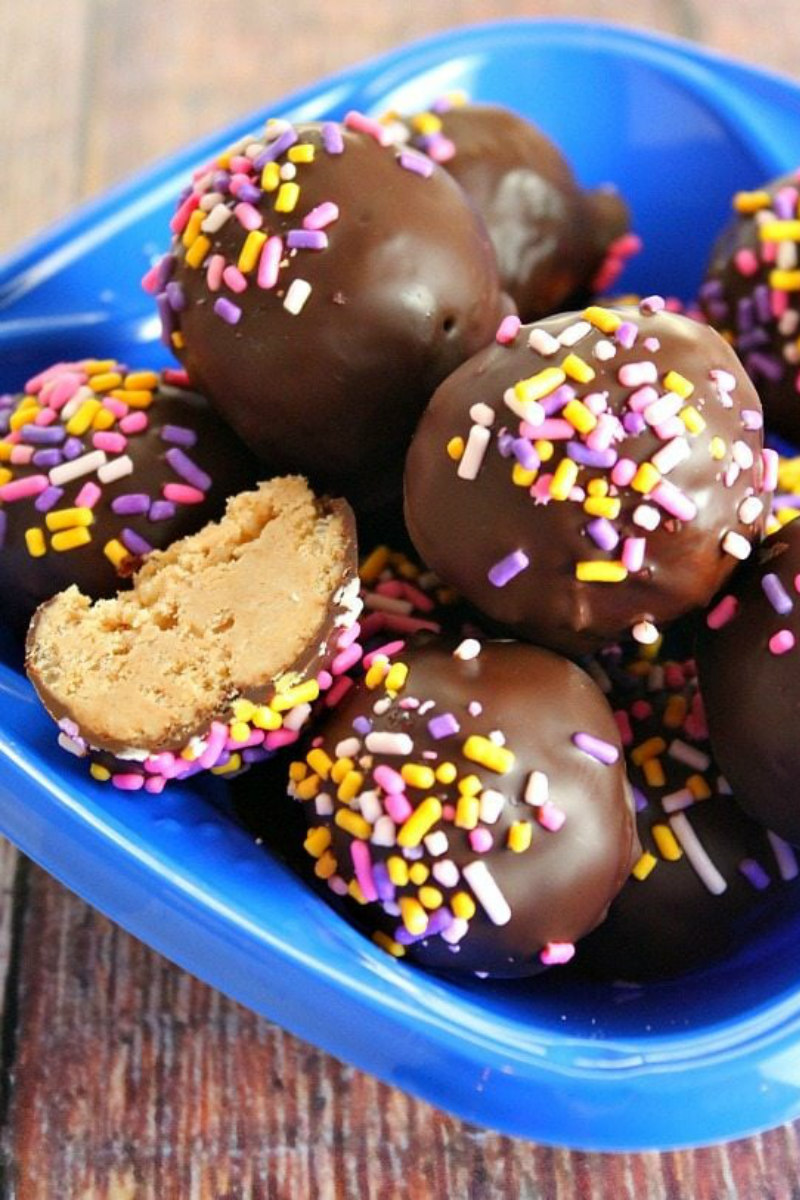 Chocolate Covered Peanut Butter Balls are a delicious peanut butter confection with chocolate coating. They're perfect for displaying at parties and also for gifting to others. Recipe by RecipeGirl.com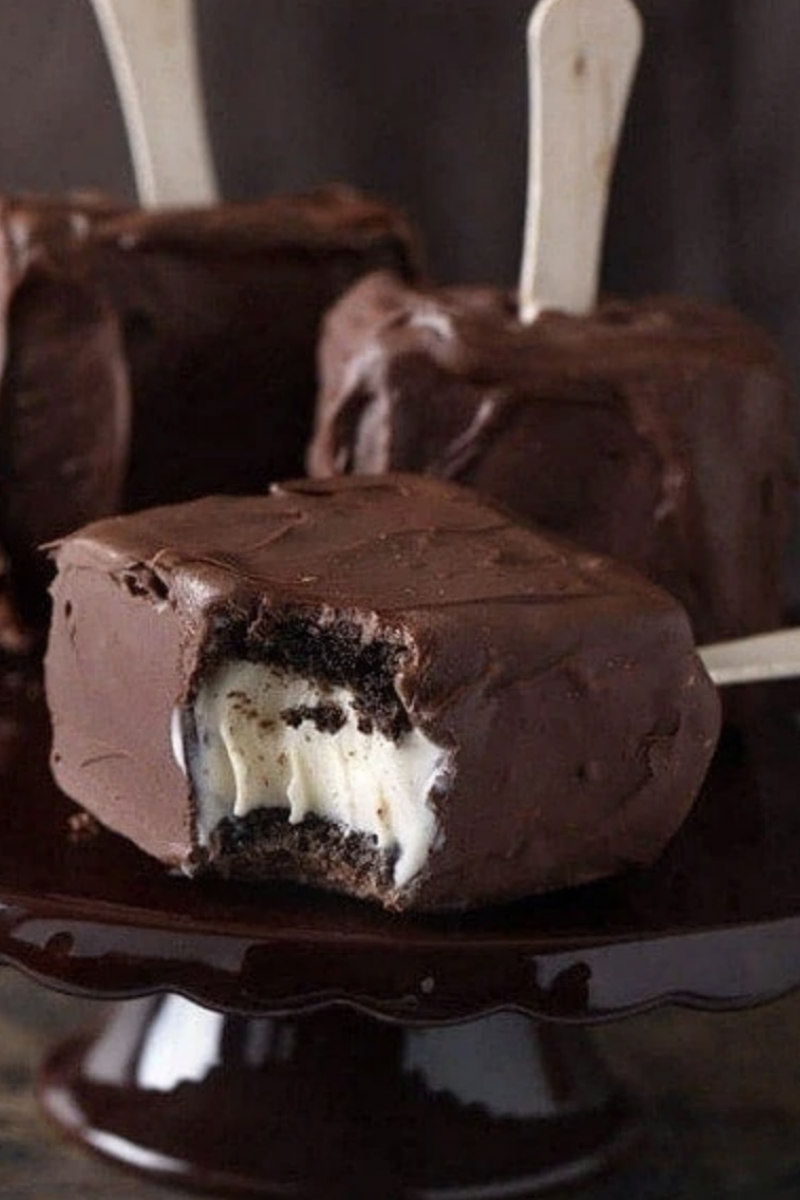 Take a regular ice cream sandwich over the edge with this Chocolate Covered Brownie Ice Cream Sandwich. Recipe by GoodLifeEats.com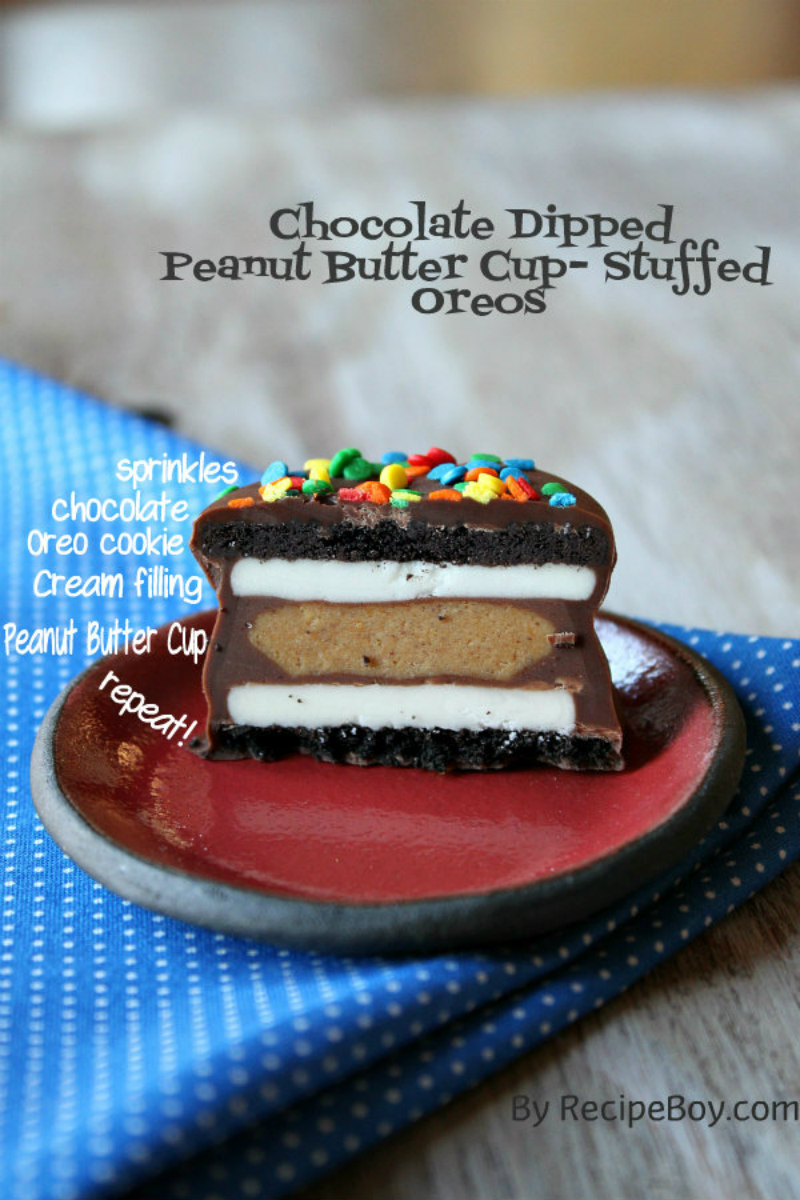 There are plenty of delicious layers in these Chocolate Covered Peanut Butter Cup Stuffed Oreos. The peanut butter cup in the middle puts them over the top! Recipe by RecipeBoy.com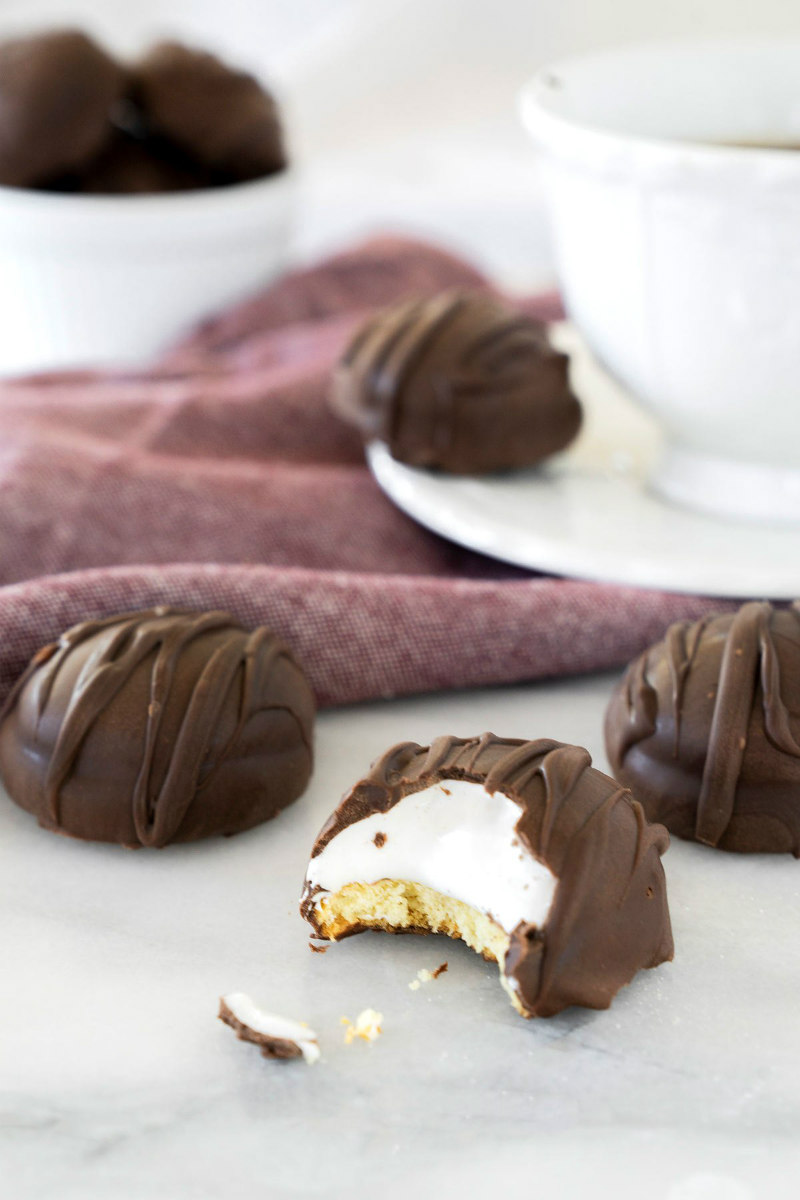 Chocolate Covered Marshmallow Cookies with a crisp, golden butter cookie base, gooey marshmallow filling and a rich chocolate glaze are fun to make, eat and share! Recipe by BarbaraBakes.com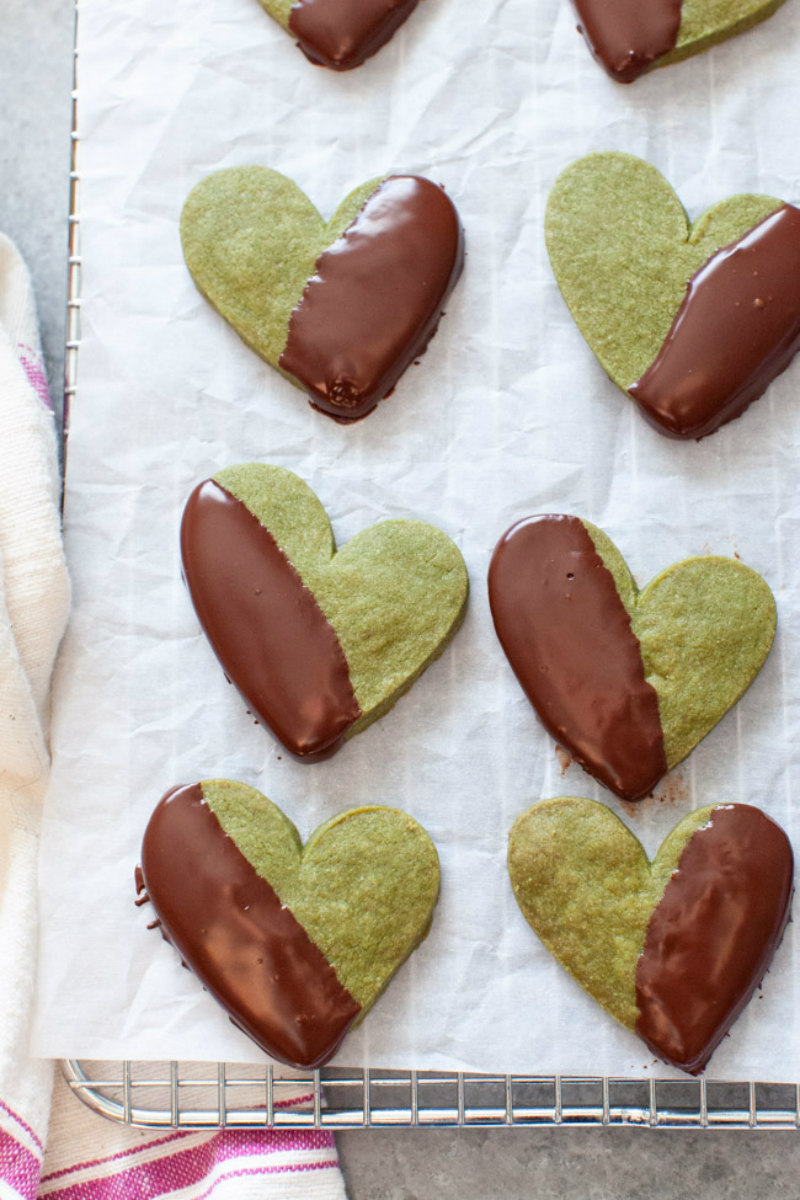 These Chocolate Covered Matcha Cookies would be a perfect pairing with a cup of hot matcha green tea! Recipe by TheLittleKitchen.net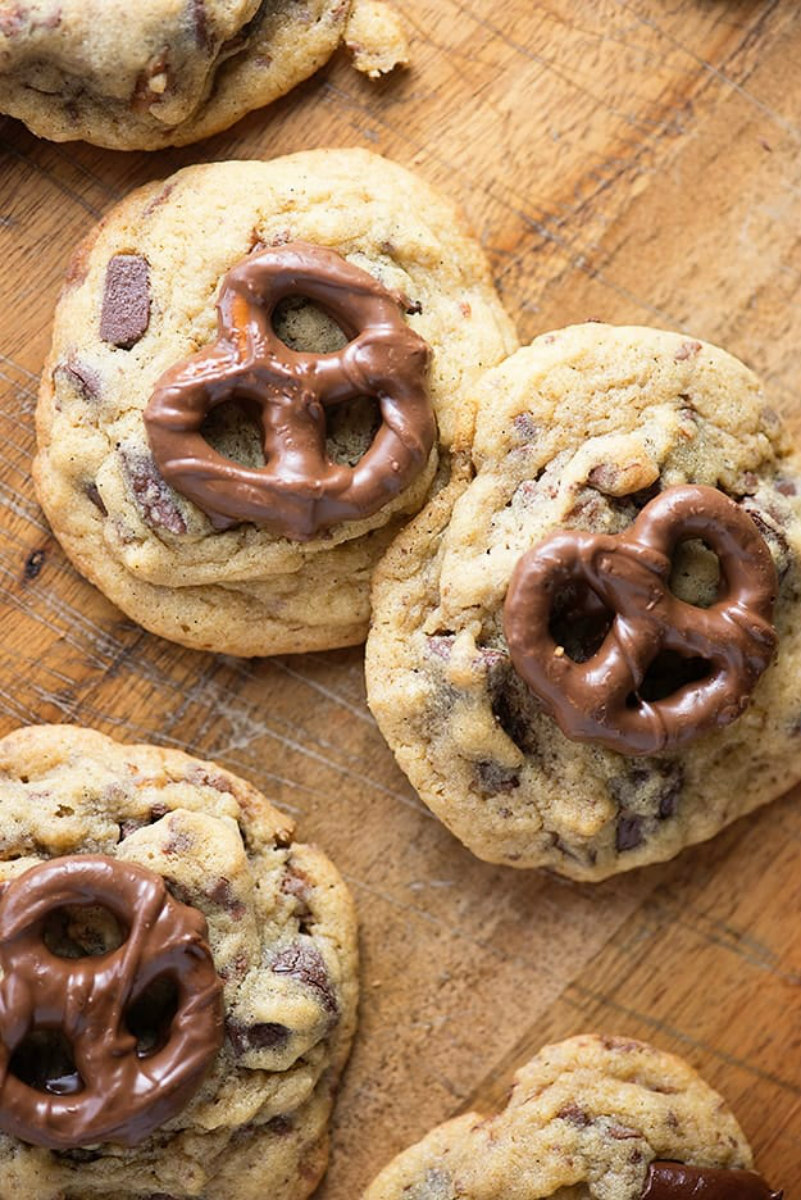 Chocolate Covered Pretzel Cookies are thick and chewy chocolate chip cookies with chocolate covered pretzels mixed in too! Recipe by BunsInMyOven.com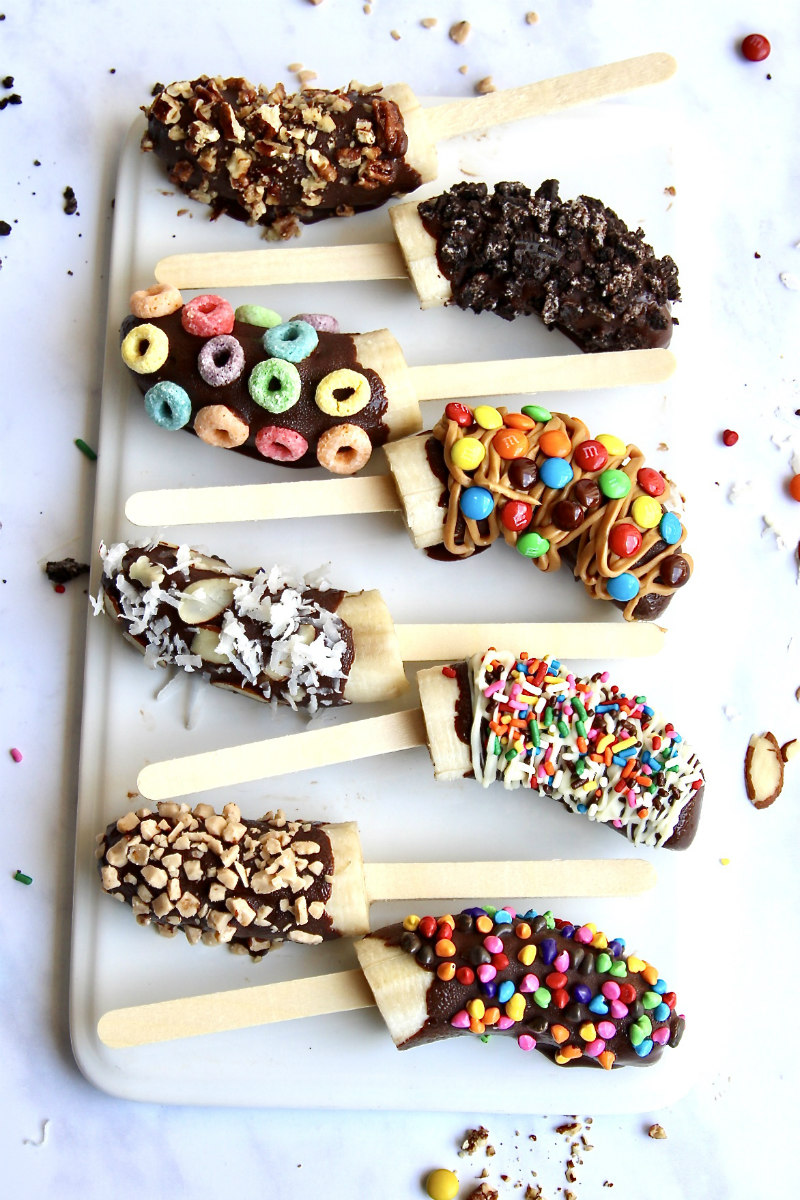 Chocolate Covered Frozen Banana Pops are a fun and customizable treat! They make a great healthy snack or kid-friendly addition to any celebration! Recipe by TheBakerMama.com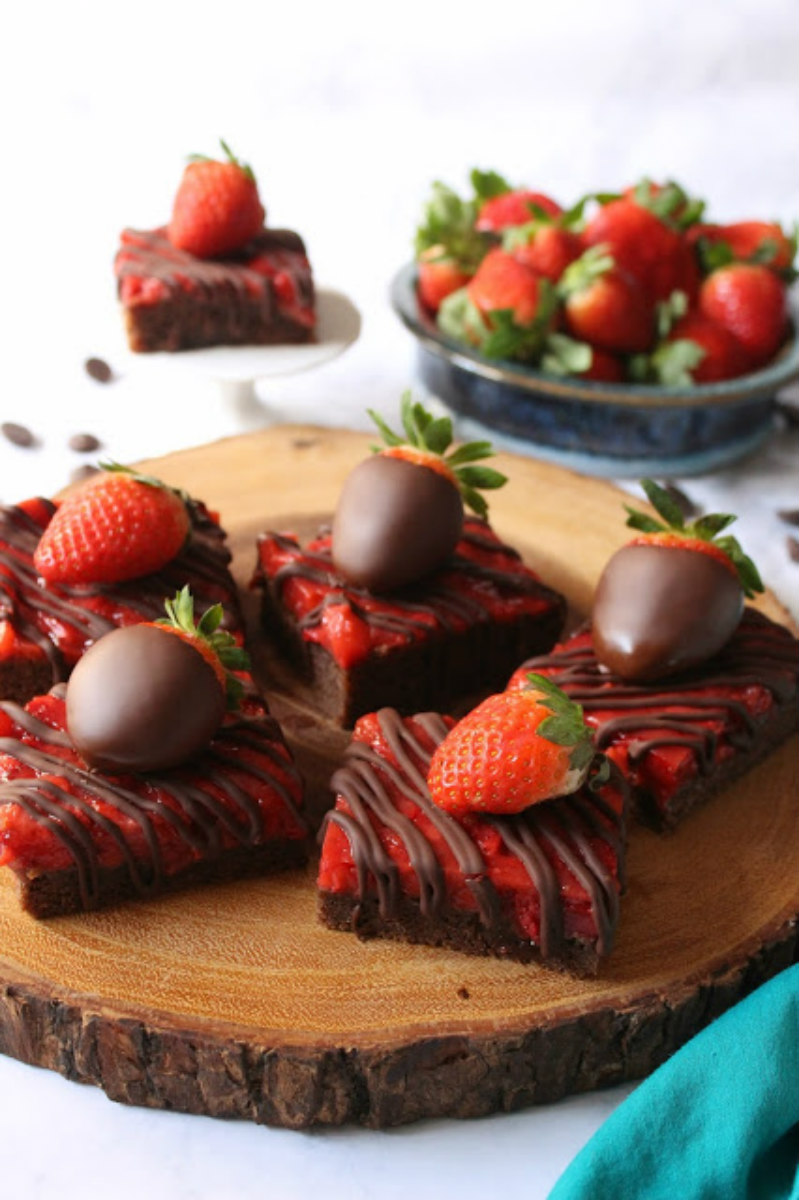 Luscious strawberry filling tops a chocolate bar that's a mix between a cookie and a brownie. A drizzle of chocolate ganache tops these delectable Chocolate Covered Strawberry Bars. Recipe by LoveAndConfections.com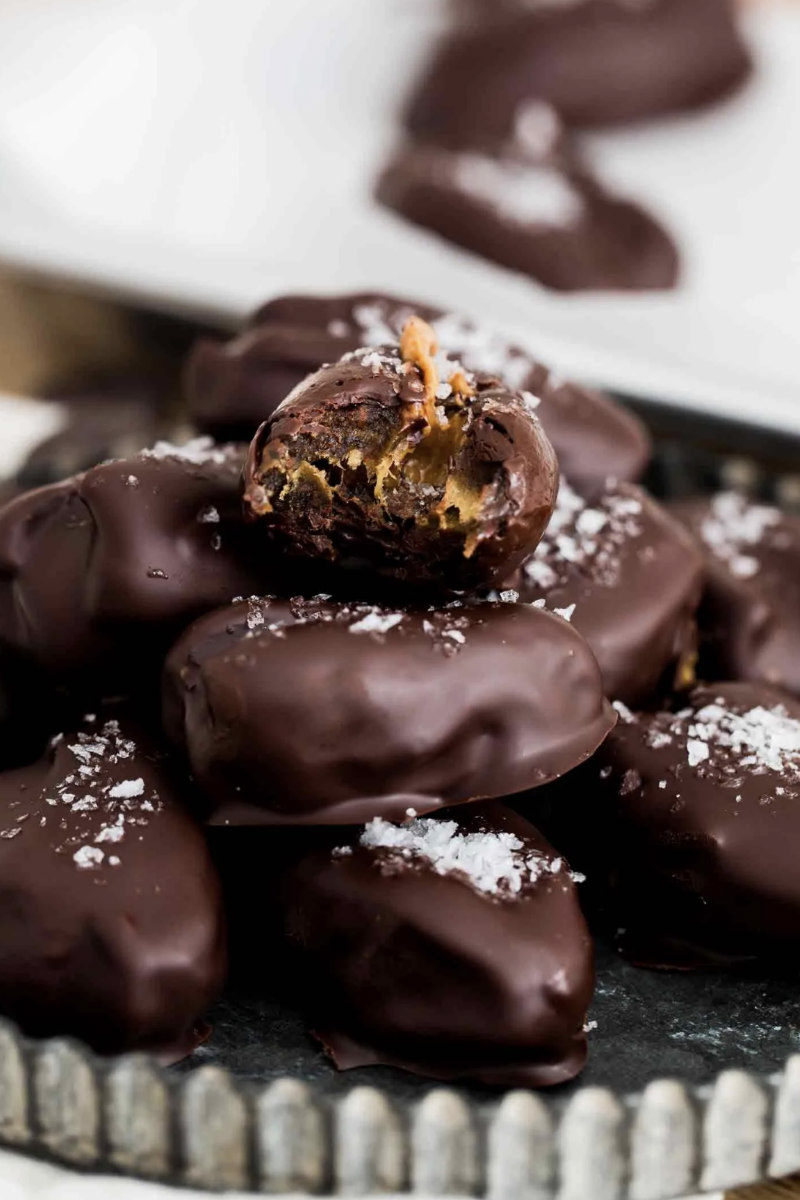 These Chocolate Covered Stuffed Dates are incredibly easy to make, eat, and are highly addictive. You literally can not have just one. Recipe by TableForTwoBlog.com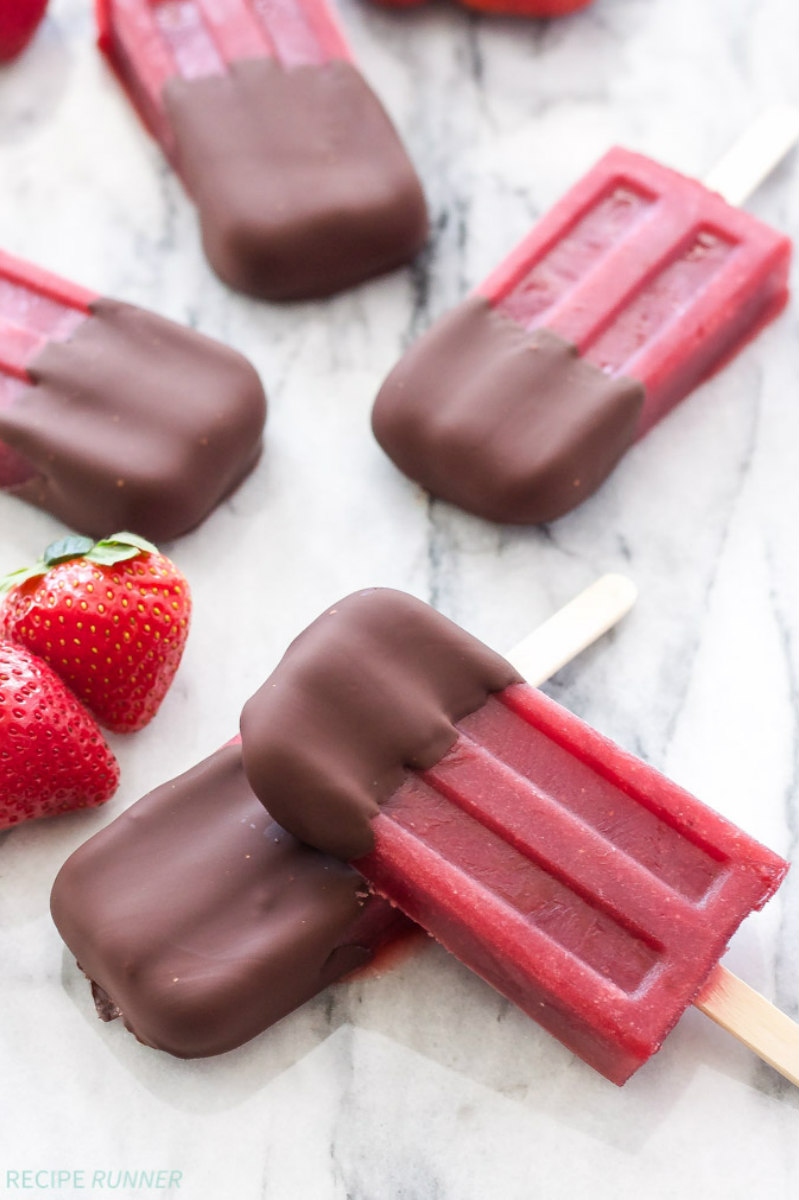 Chocolate Covered Strawberry Red Wine Popsicles are sweet strawberry and red wine popsicles dipped in delicious dark chocolate! They're a perfect sweet treat! Recipe by RecipeRunner.com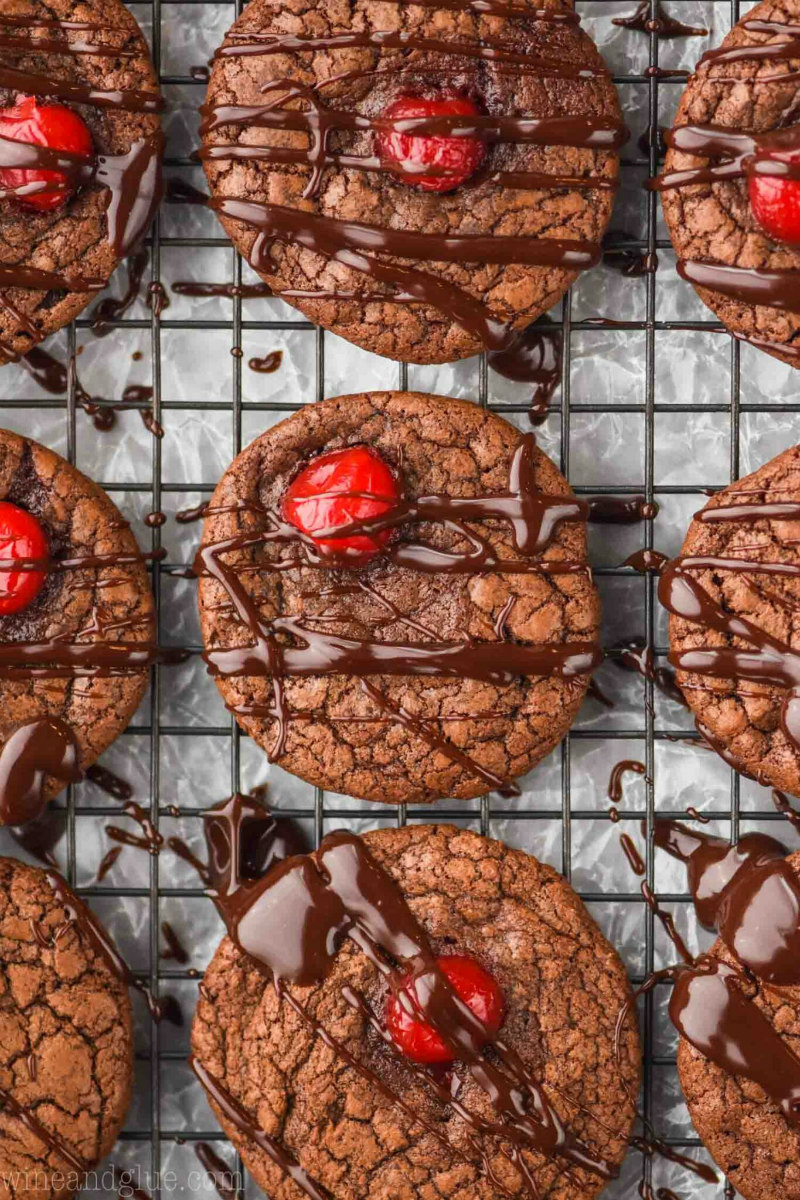 These Chocolate Covered Cherry Cookies are crisp on the outside and soft and fudgy on the inside. Their subtle cherry flavor and ganache drizzle put them over the top! Recipe by SimpleJoy.com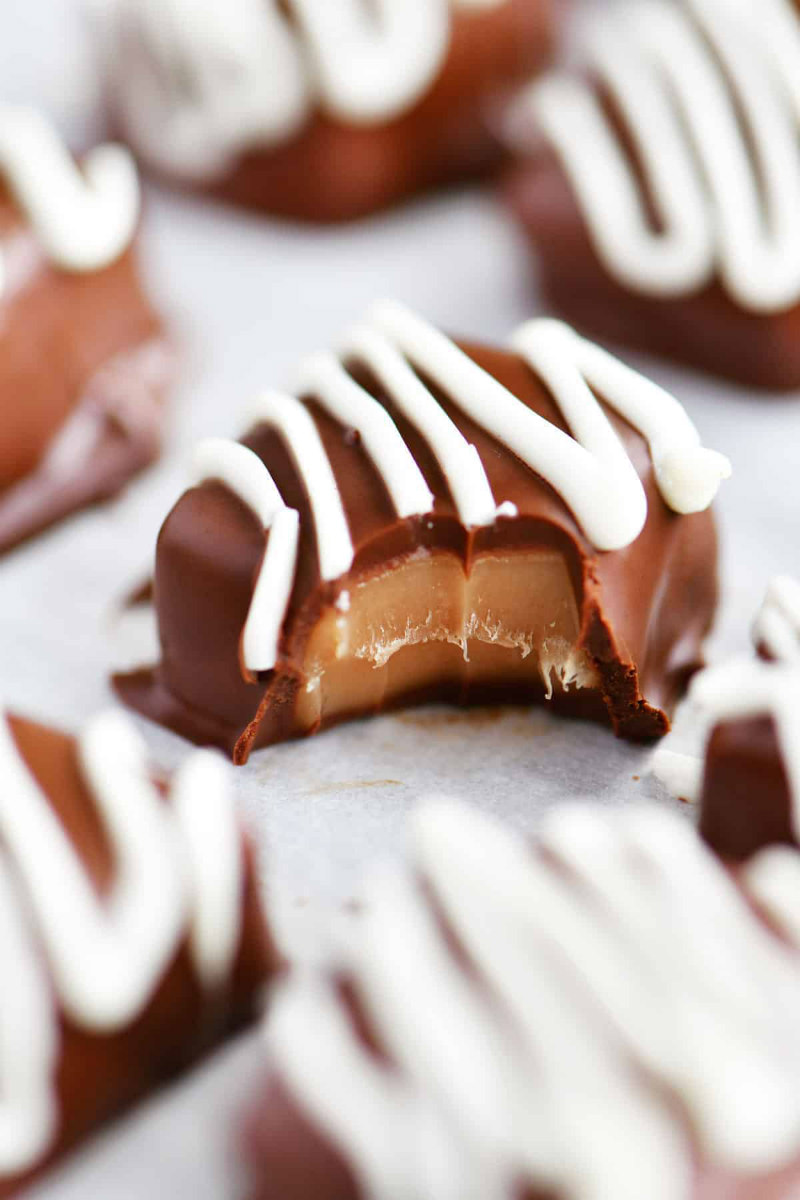 A Chocolate Covered Caramel is the most popular choice in a box of chocolates. Make your own caramel truffles that taste better than store-bought ones! Recipe by TheGunnySack.com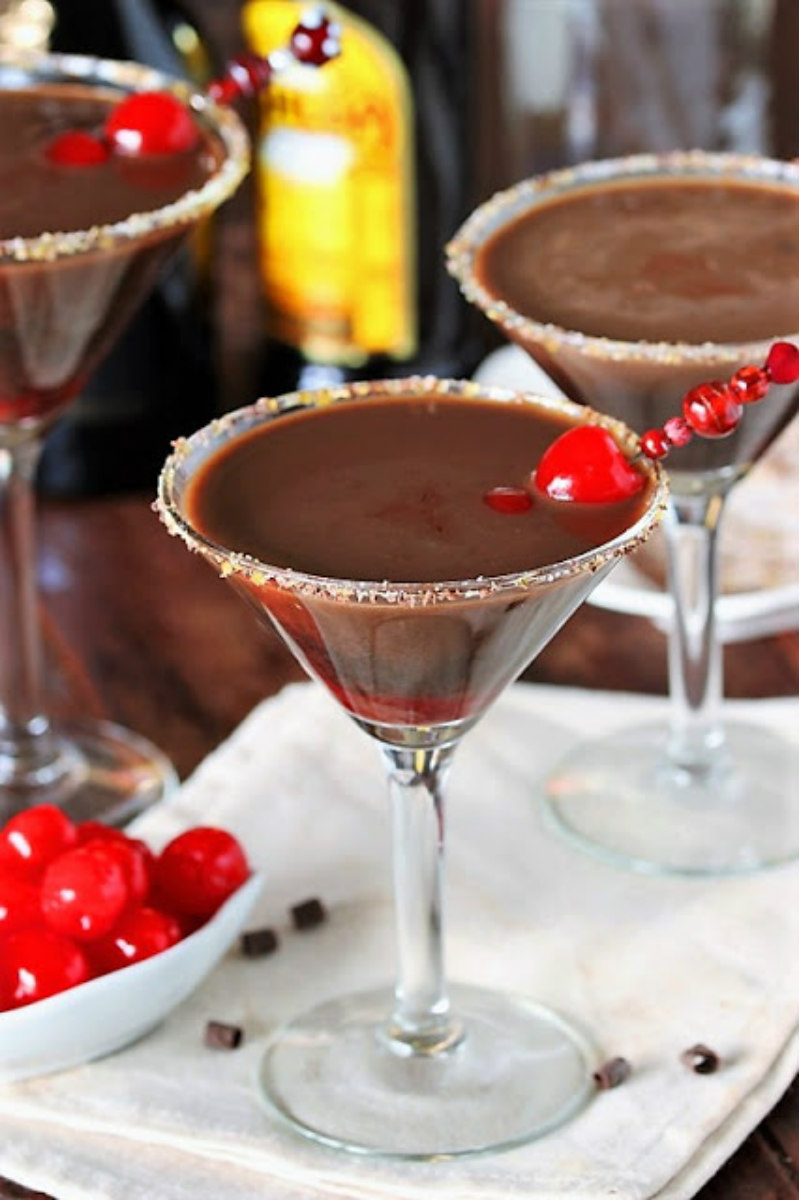 Chocolate Covered Cherry Martinis are the perfect way to get your chocolate covered cherry fix, and they are perfect for sharing. It's a dessert cocktail! Recipe by TheKitchenIsMyPlayground.com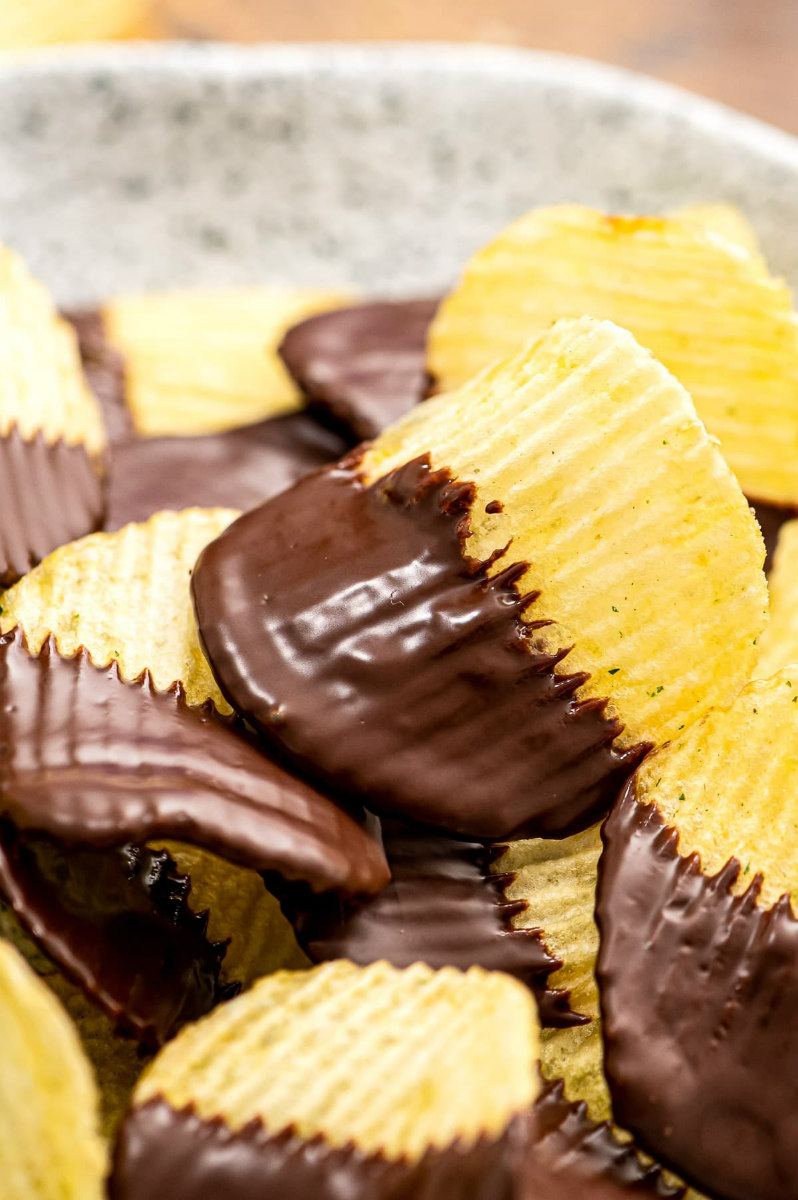 Love a sweet and salty combination? These Chocolate Covered Potato Chips are the perfect treat for you. They can be ready in 10 minutes! Recipe by JuliesEatsAndTreats.com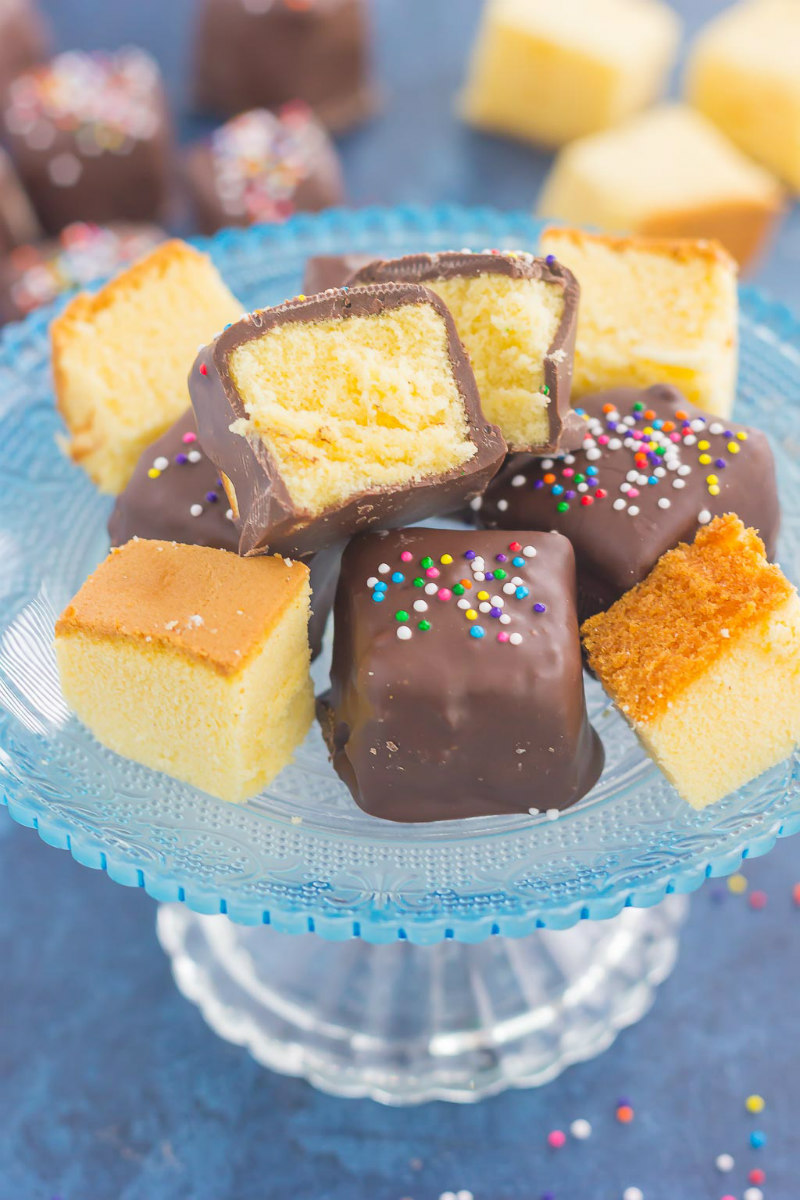 These Chocolate Covered Pound Cake Bites are a sweet, no-bake recipe that's portable, poppable and delicious. Just 2 ingredients and hardly any prep time is needed. Recipe by PumpkinNSpice.com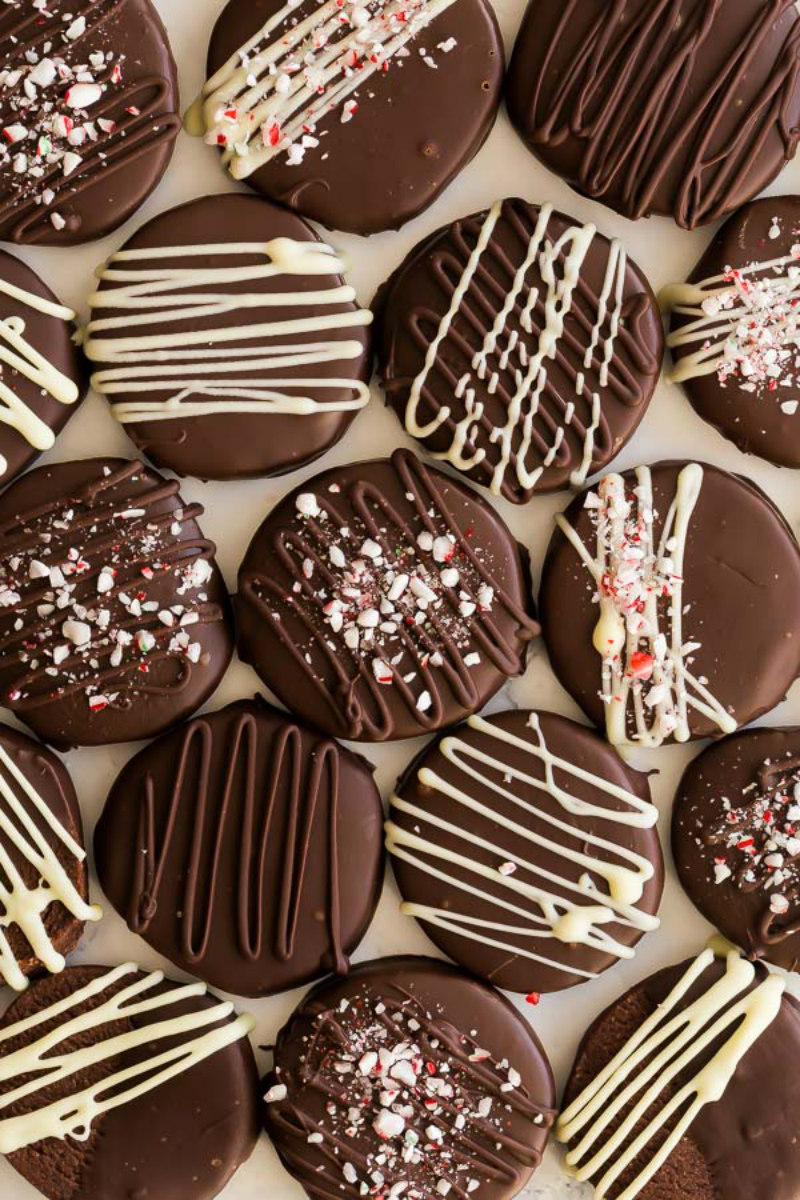 These Chocolate Covered Peppermint Icebox Cookies are dipped in chocolate, flavored with peppermint and sprinkled with crushed candy canes! Recipe by TheRecipeRebel.com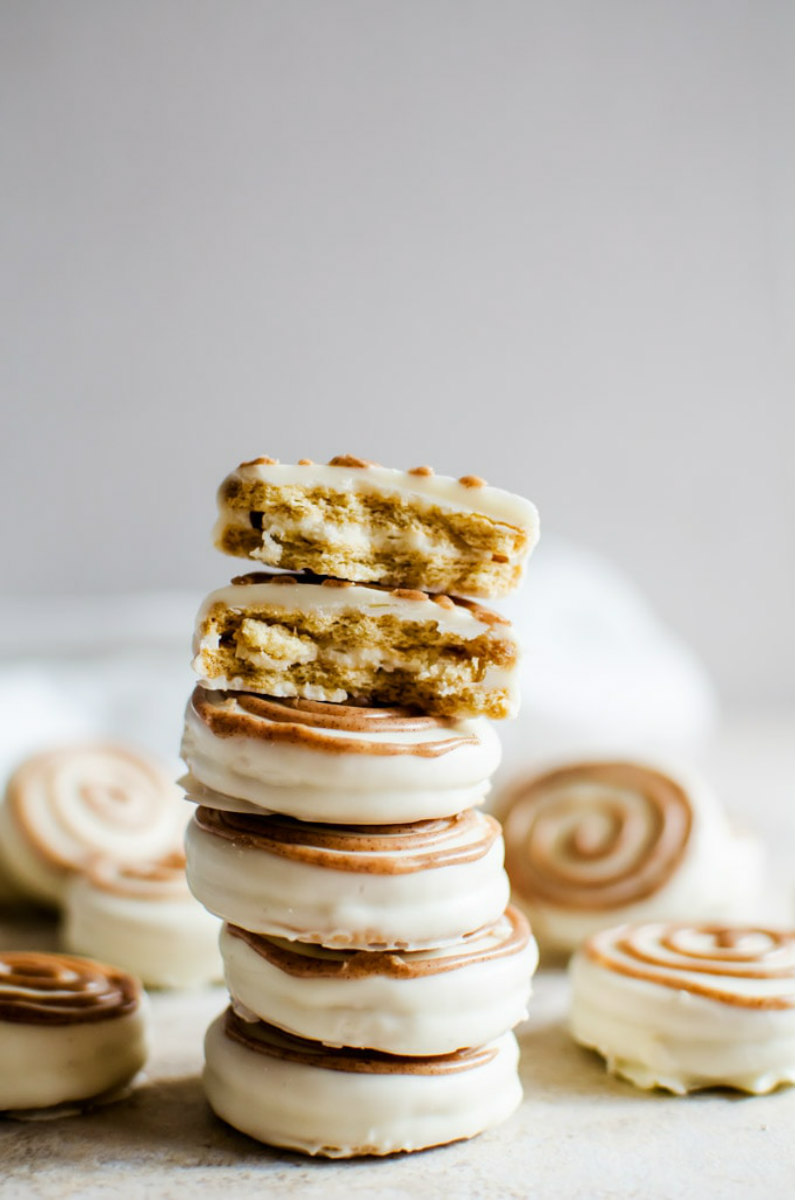 Completely delicious and ridiculously easy White Chocolate Covered Cinnamon Roll Oreos taste just like your favorite breakfast treat! They are totally irresistible. Recipe by CookieNamedDesire.com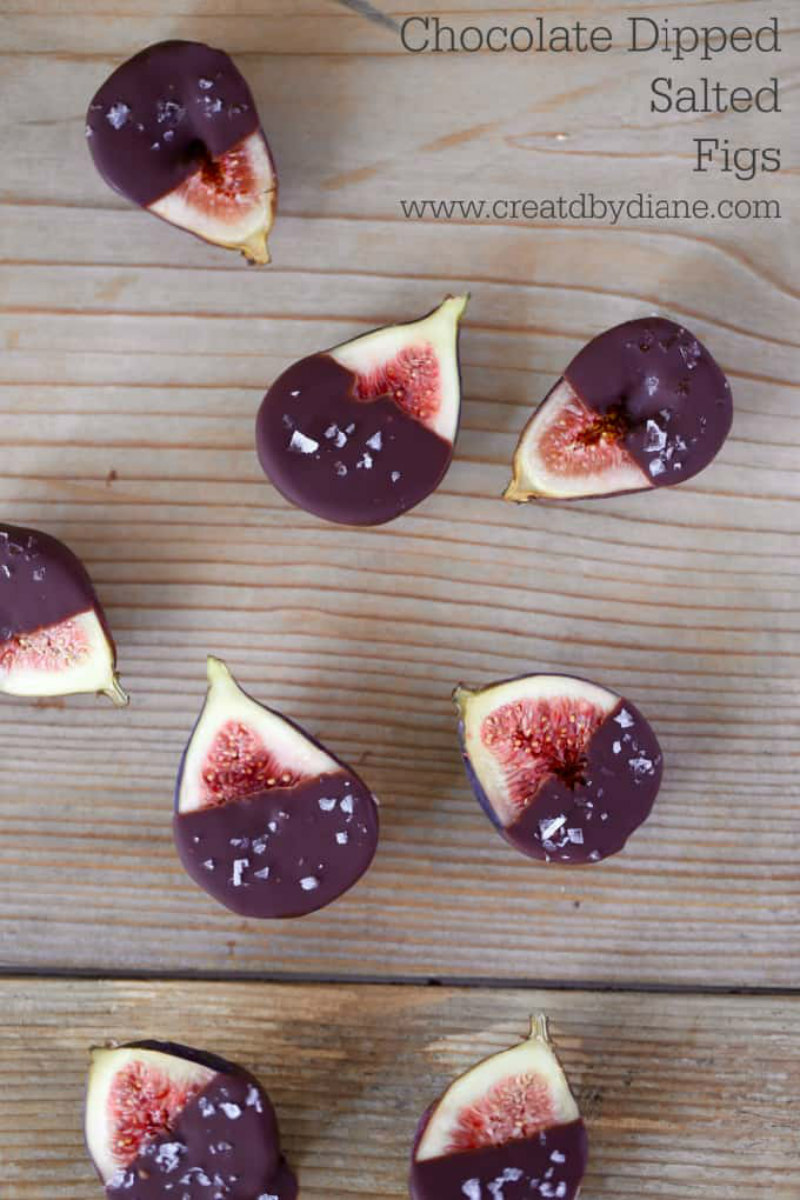 Fresh figs are delicious on their own, but turning them into Chocolate Covered Figs with Sea Salt transforms them into an over the top delicious dessert! Recipe by CreatedBy-Diane.com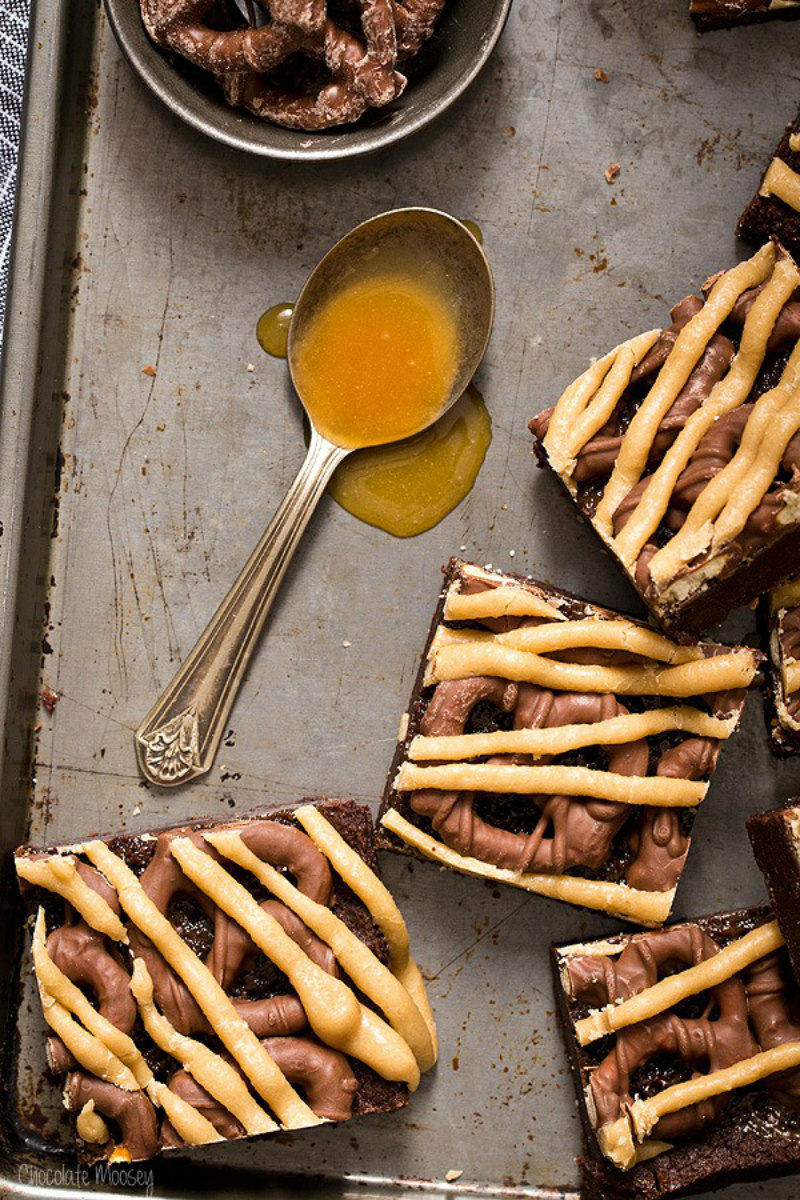 Rich and fudgy Chocolate Covered Pretzel Caramel Brownies with caramel glaze are the perfect combination of sweet, salty, and crunchy. Recipe by ChocolateMoosey.com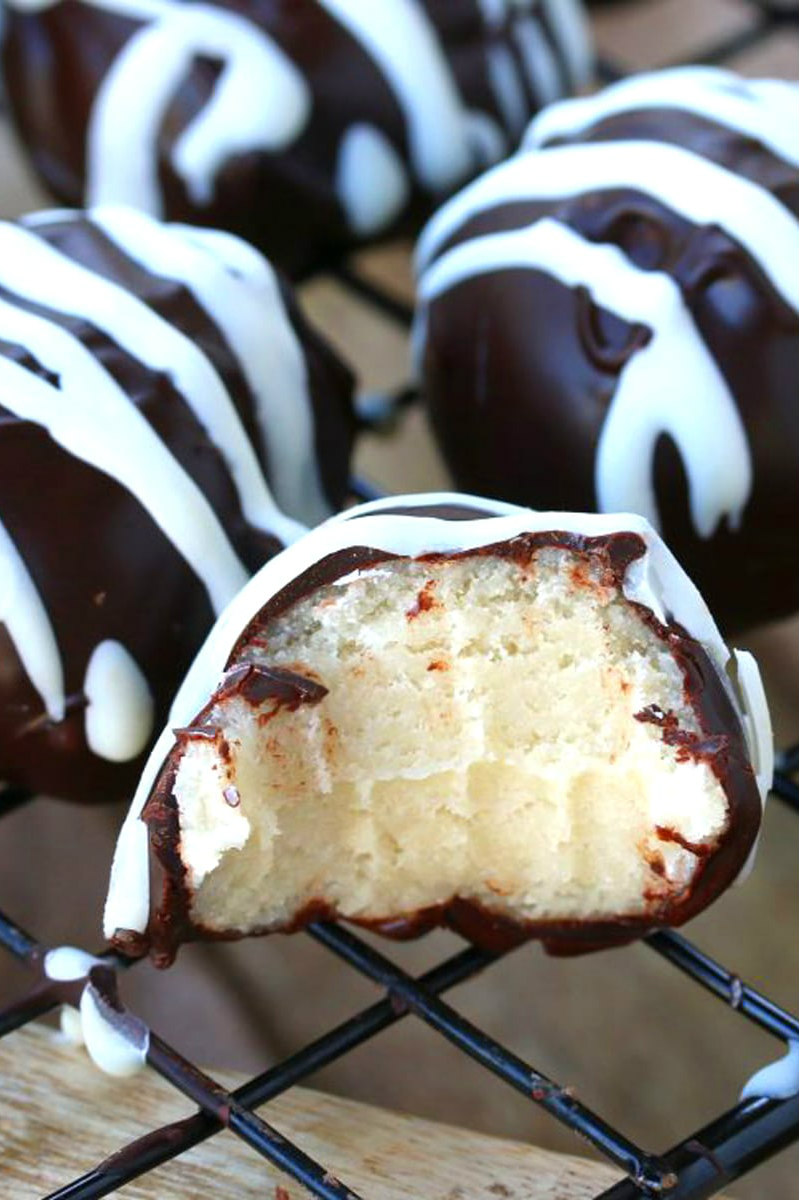 Making marzipan from scratch couldn't be simpler. And then all that's left to do is dip them in chocolate and you have the most delicious Chocolate Covered Marzipan Truffles ever! Recipe by DaringGourmet.com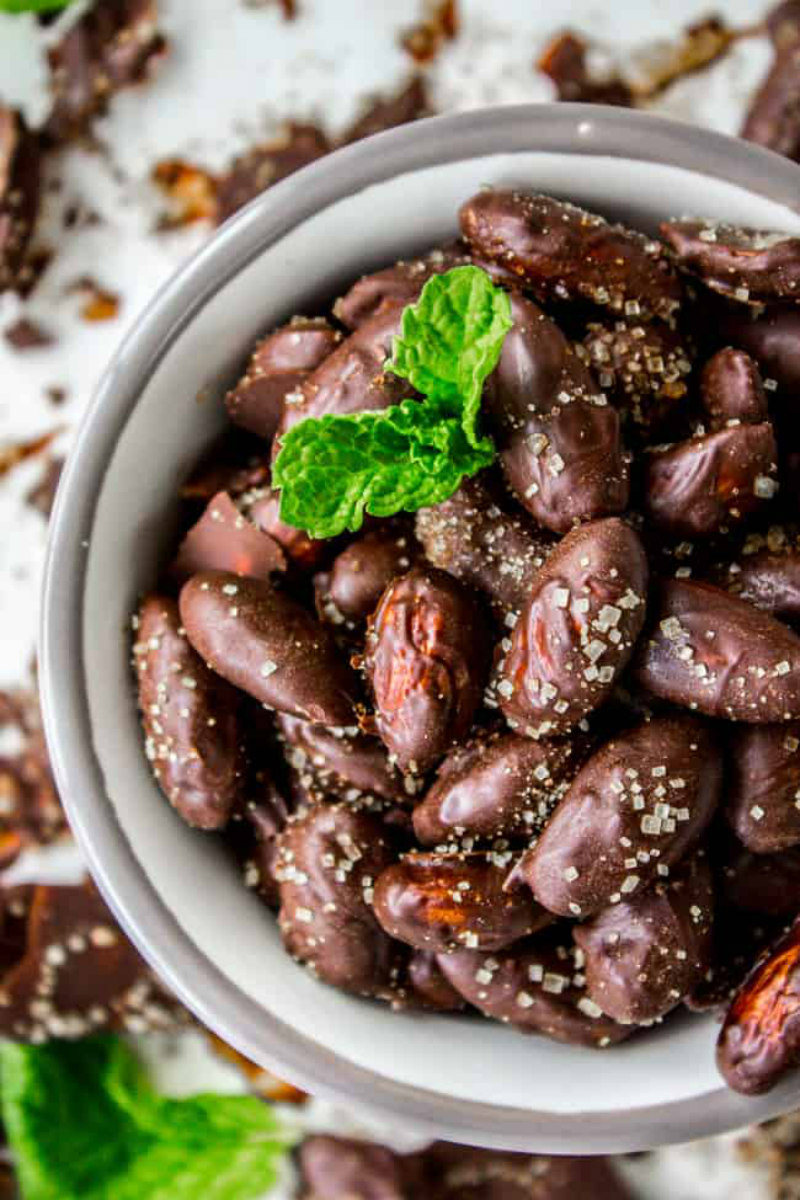 Mint Chocolate Covered Almonds are the perfect healthy snack or appetizer. Sprinkle them with coarse sugar for some extra sparkle and crunch. Recipe by TheFoodCharlatan.com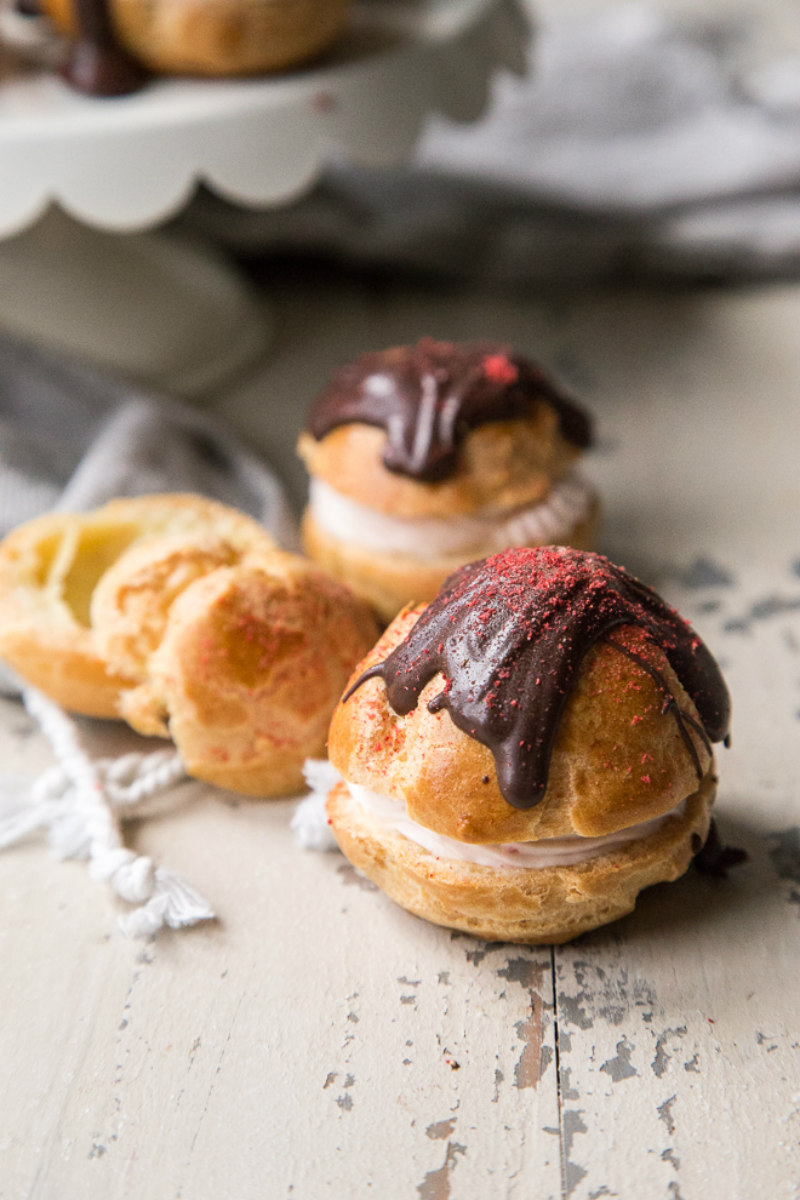 Easier than you imagine, these Chocolate Covered Strawberry Cream Puffs are dreamy! A few simple steps will get you on your way to fancy French patisserie. Recipe by CountryCleaver.com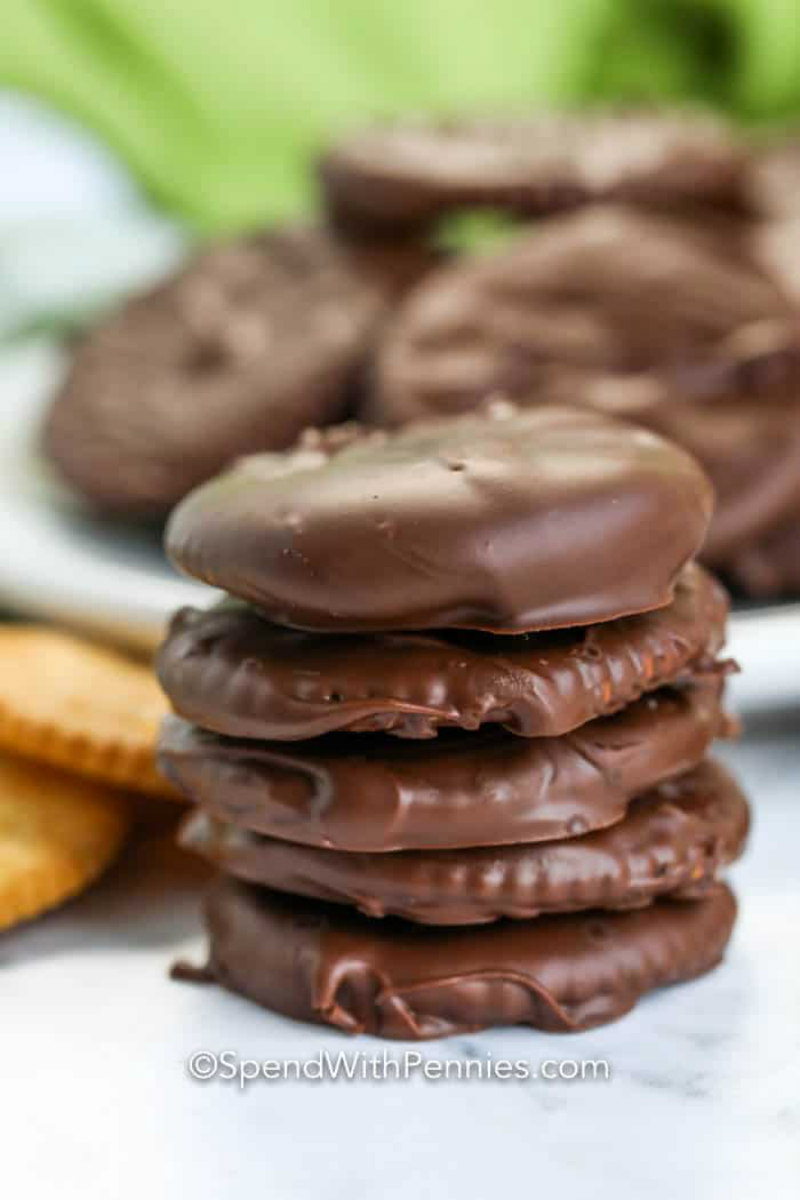 Chocolate Covered Ritz Cracker Thin Mints are the best way to satisfy your chocolate craving! Crunchy, buttery Ritz crackers are dipped in melted mint chocolate. Recipe by SpendWithPennies.com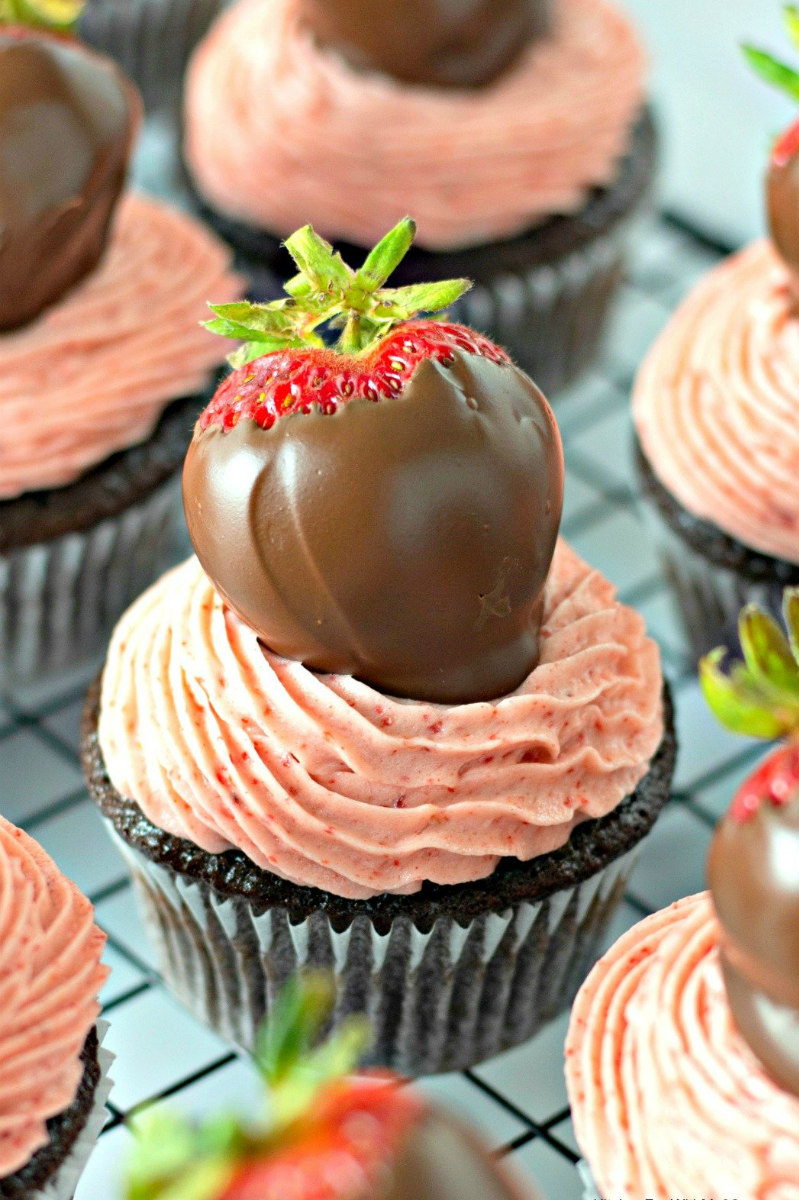 Chocolate Covered Strawberry Cupcakes are tender, rich chocolate cupcakes topped with strawberry buttercream frosting with a chocolate dipped strawberry on top. Recipe by KitchenFunWithMy3Sons.com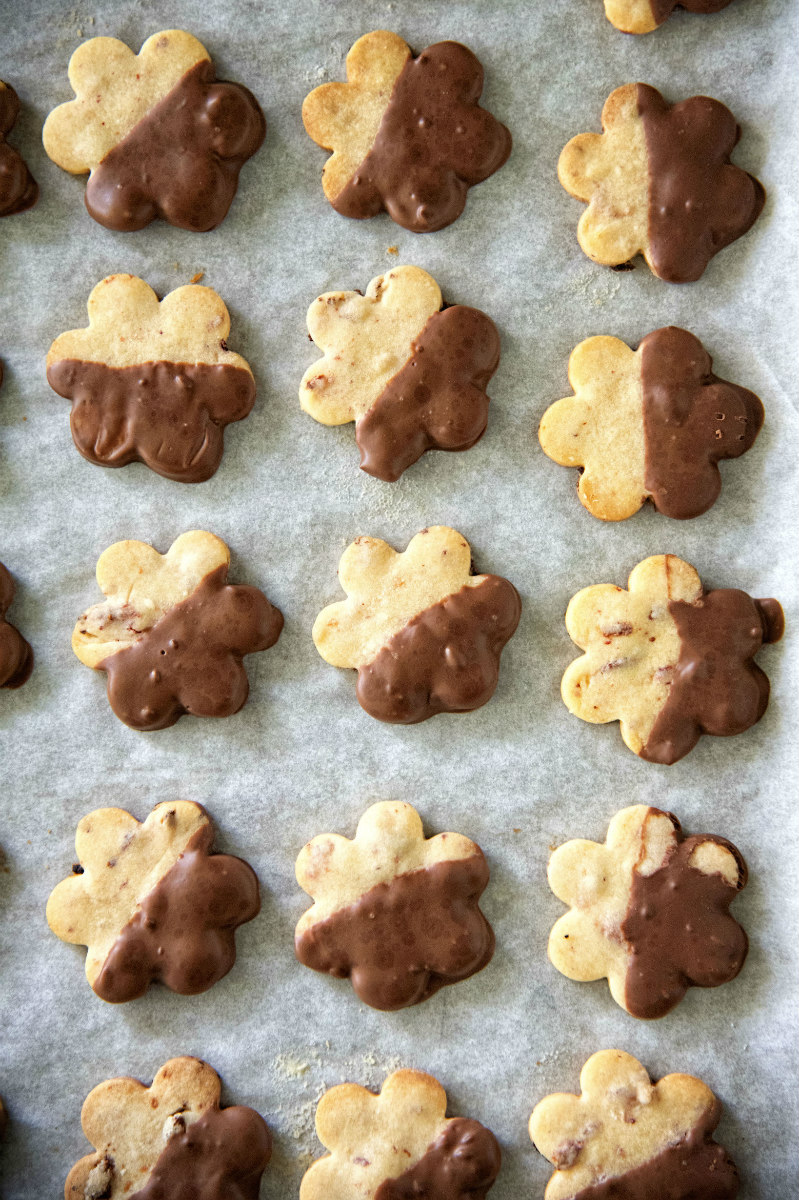 Chocolate Covered Strawberry Shortbread are rich, buttery shortbread cookies studded with freeze dried strawberries and dipped in a milk chocolate coating. Recipe by SweetRecipeas.com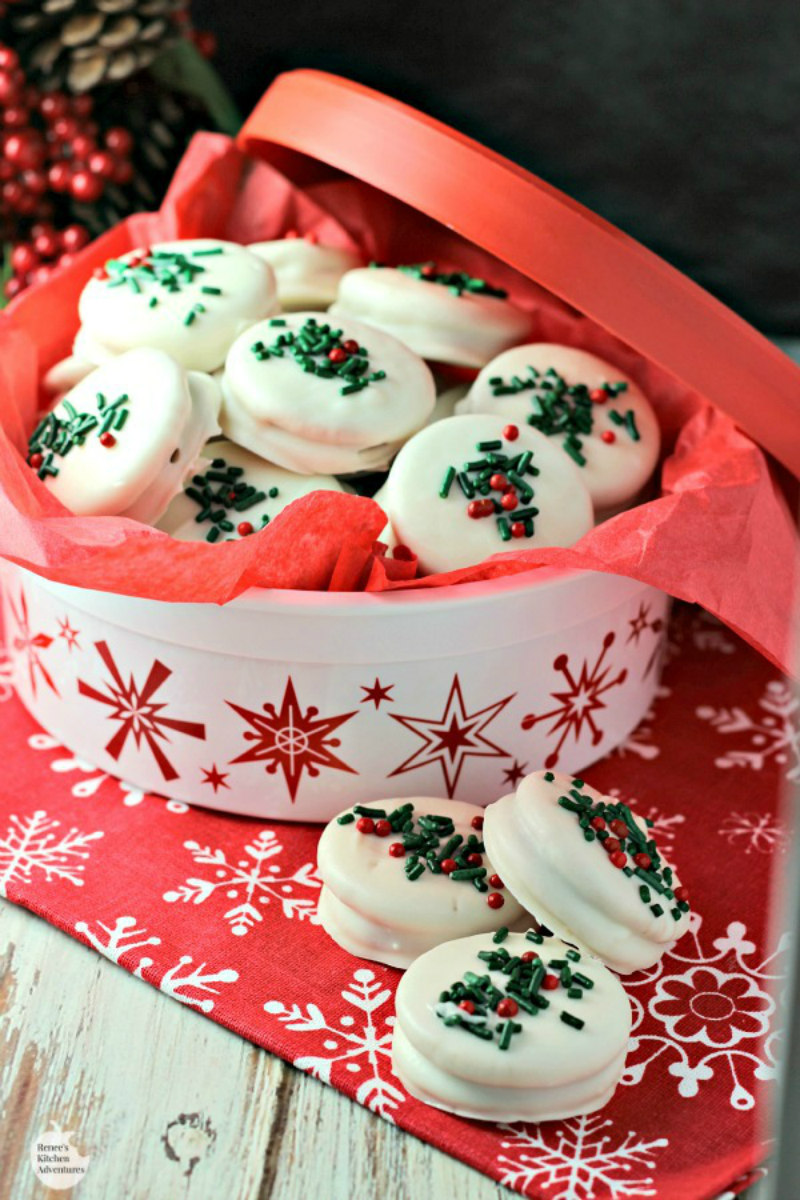 These White Chocolate Covered Gingerbread Oreos make a quick and easy, last-minute treat or gift for the holiday season. They're delicious! Recipe by ReneesKitchenAdventures.com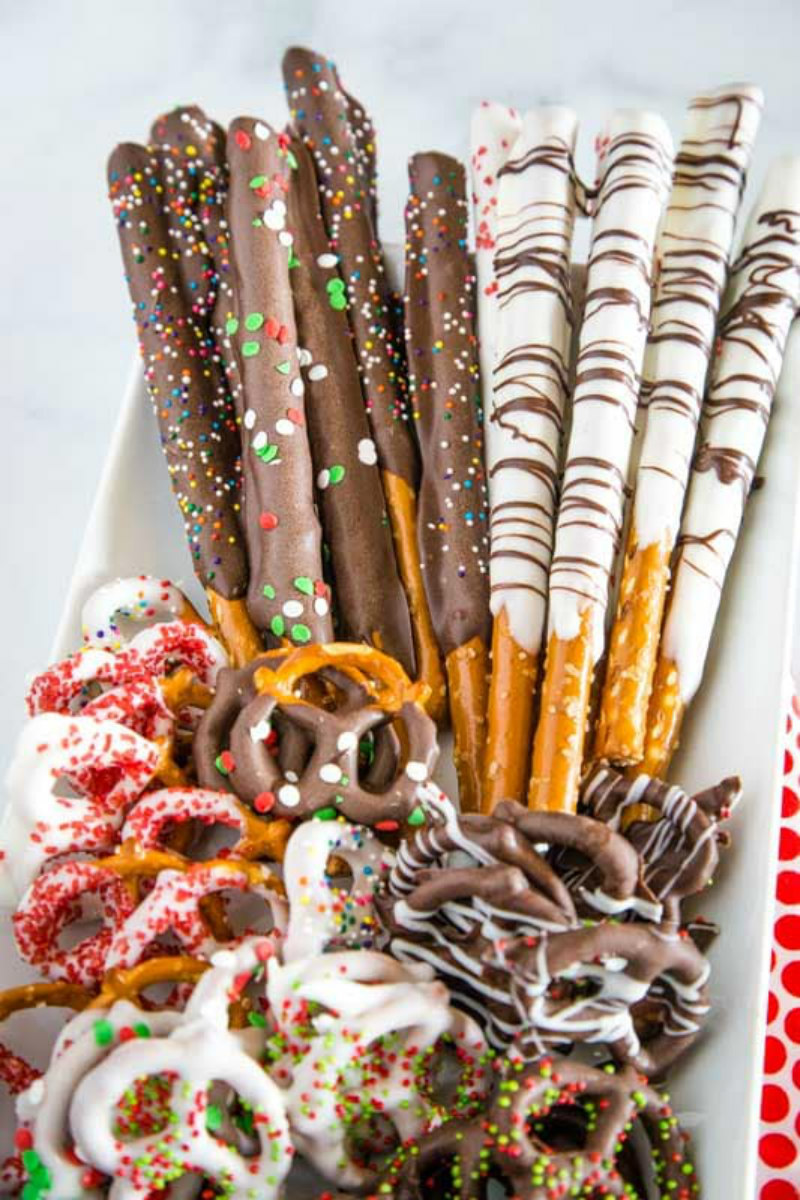 Chocolate Covered Pretzels are a super easy and fun treat for any occasion. They're a sweet and salty snack that you can make in minutes and decorate for any holiday. Recipe by DinnersDishesAndDesserts.com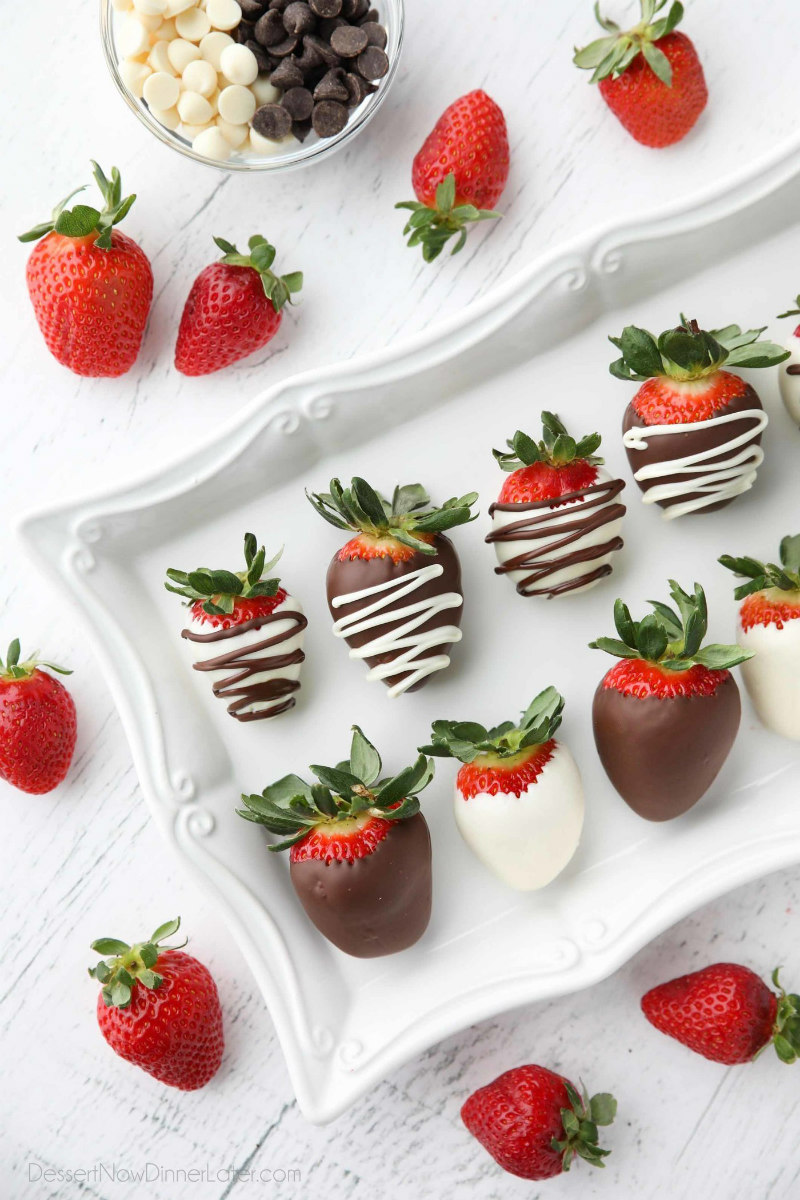 How to make Chocolate Covered Strawberries, from plain chocolate dipped strawberries to two-toned drizzled strawberries. With all the tips to make this easy gourmet dessert at home! Recipe by DessertNowDinnerLater.com
FAQ
What's the best kind of dipping chocolate?
If you're just doing a quick and easy recipe, use the least-expensive, no-frills option of just melting chocolate chips. If you're doing something more fancy and you'd like the best finish possible in a nice and shiny chocolate coated shell, look for more expensive chocolates that have the word "couverture" attached to it. This type of chocolate has a higher percentage of cocoa butter and will work best for a high-end project.
What's the best way to melt chocolate for dipping?
Melt chocolate in the top of a double boiler over simmering (not boiling) water on the stove (the best option), or melt in a heat-proof bowl in the microwave in short bursts until melted.
What can you add to melted chocolate chips to make them smoother and shinier?
Add a tiny bit of solid shortening or vegetable oil when melting chocolate chips for smoothing dipping (1 teaspoon is plenty, unless you're doing a larger project).
Can you use white chocolate chips to make melted white chocolate for dipping?
Yes- just be sure to add in 1 tablespoon of shortening for each bag of white chocolate chips that you're using. Even better, white chocolate disks or chopped white chocolate tends to yield a smoother texture for dipping.
Why won't my chocolate melt?
If you have heated your chocolate too long, it will seize-up and become a big glob that doesn't melt. Once it has reached this stage, it's hard to get it back to a melting consistency. You can try to add a teaspoon or so of water to coax it back to life.
Regardless of the occasion, these 30 Best Chocolate Covered Dessert Recipes are such a good way to celebrate anything! Everyone loves something that is chocolate covered. So you can't go wrong with your chocolate dipped choice. Enjoy!