It sure is fun to share the Best Christmas Breakfast Recipes for a special holiday breakfast or brunch. We all have our favorite Christmas breakfast recipes, but sometimes it's nice to try something new.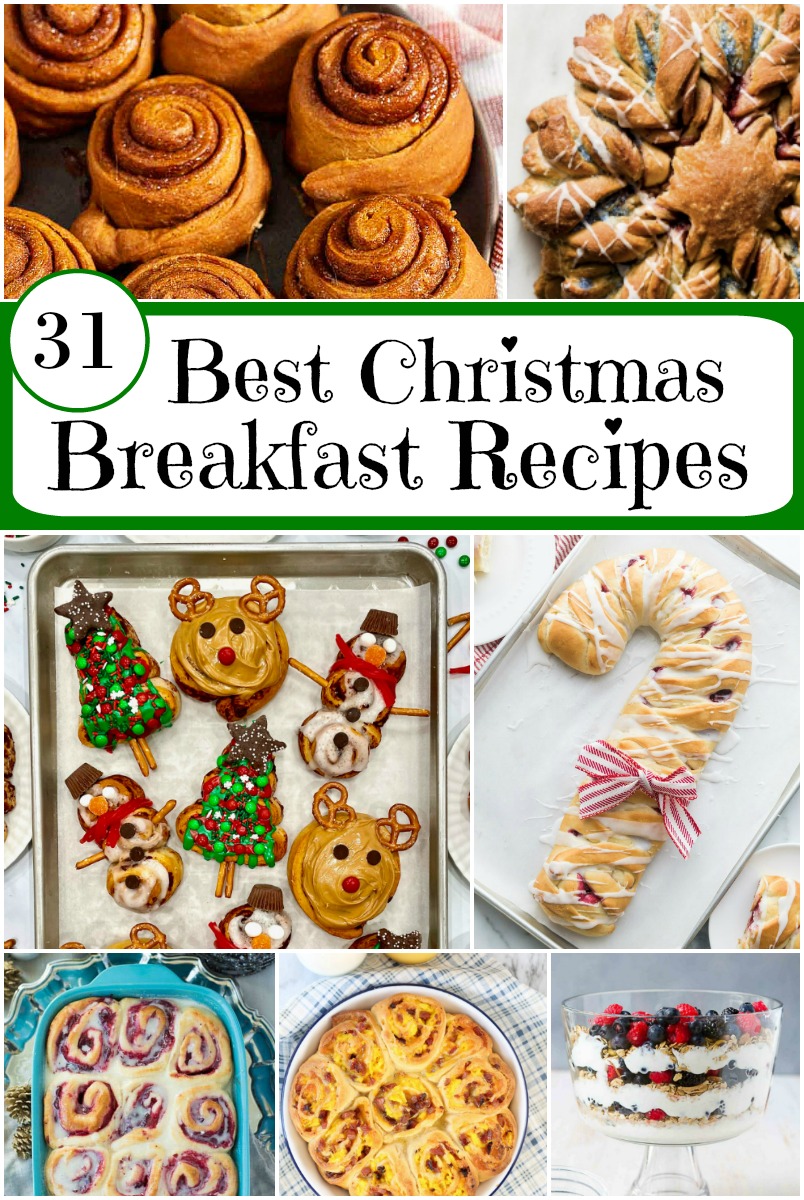 Favorite Christmas Breakfast Recipes
After you finish baking your favorite Christmas cookies, it's time to start planning your menu for Christmas morning. Here are 31 of the Best Christmas Breakfast Recipes that just might land on your "make it every year" menu.
Consider making a big breakfast egg casserole, cinnamon rolls or festive pastries. Pancakes and waffles are always favorites. And breads and coffee cakes are delicious too.
Choose a few new Christmas breakfast recipes to make and enjoy! Click the titles of the recipes below to go to the recipe featured.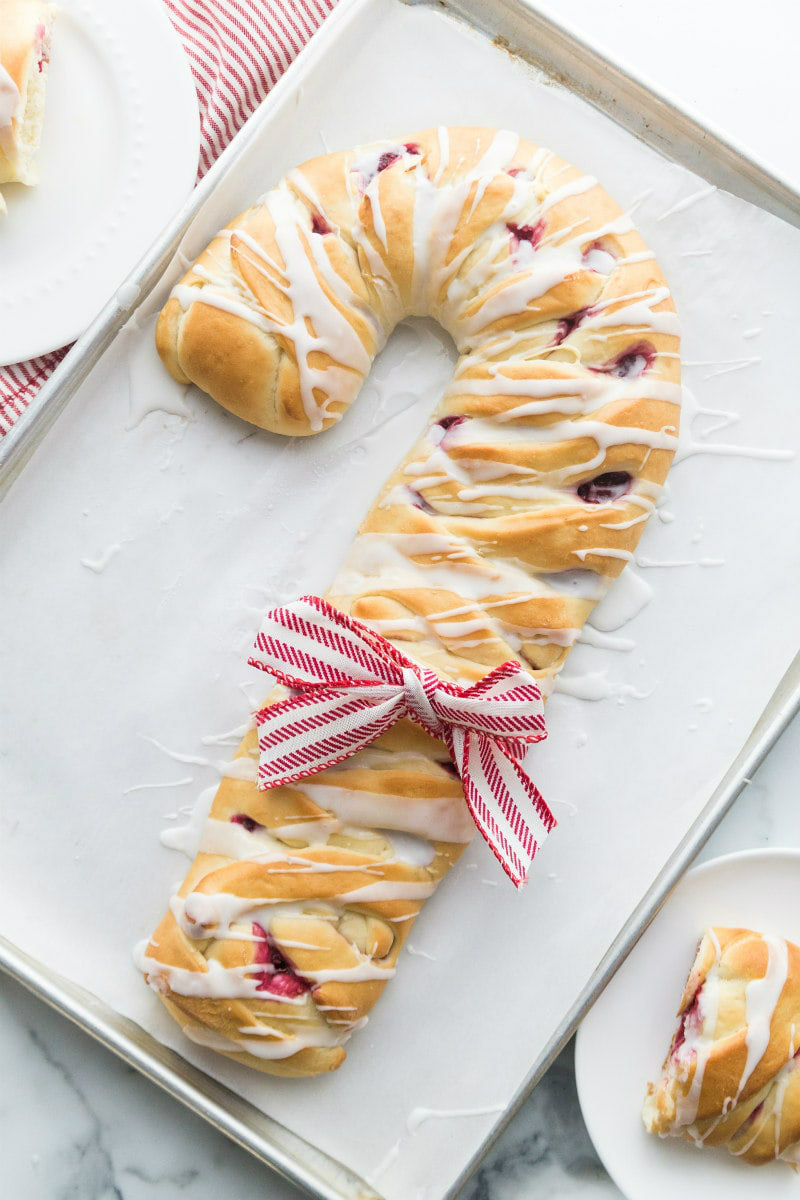 There are no actual candy canes in this Candy Cane Coffee Cake. Instead, the candy cane-shaped pastries are filled with a raspberry sauce and drizzled with a sweet glaze. Recipe by RecipeGirl.com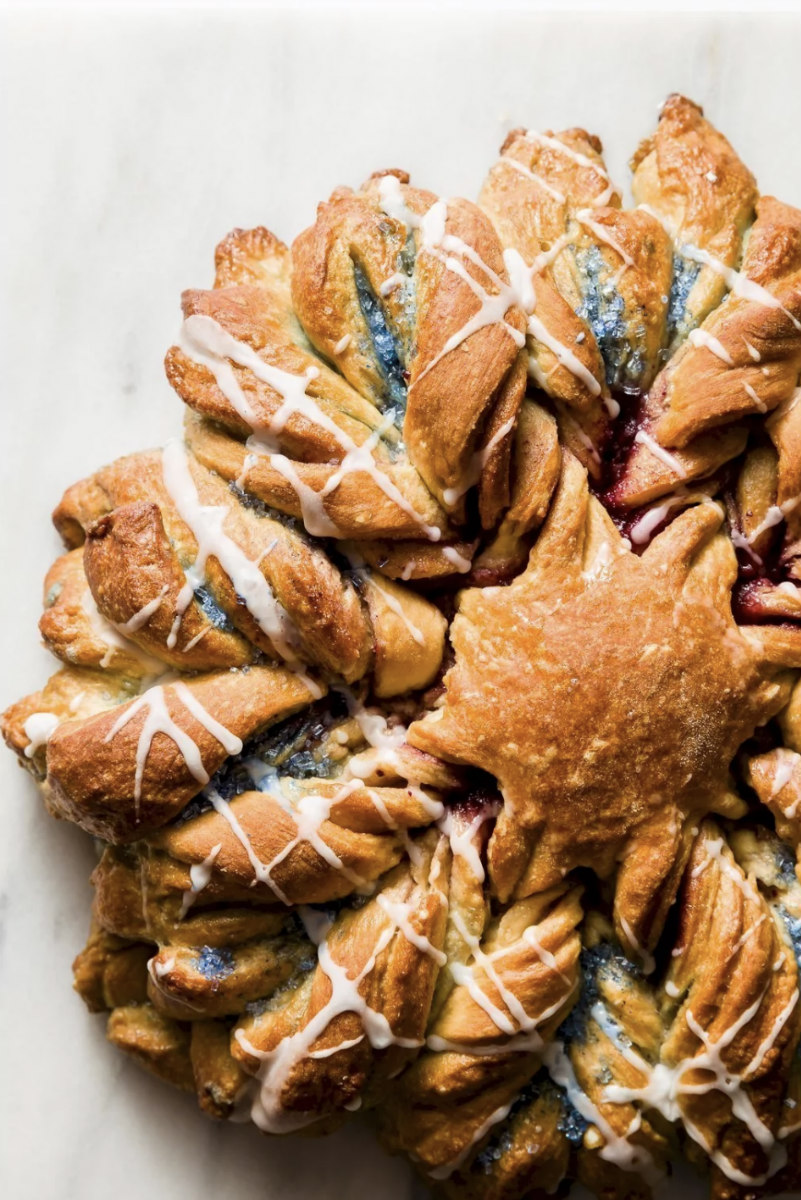 Star Bread is a stunning alternative to pull-apart bread or monkey bread. While the shape is so impressive, it's actually quite simple to put together. Recipe by CupcakeProject.com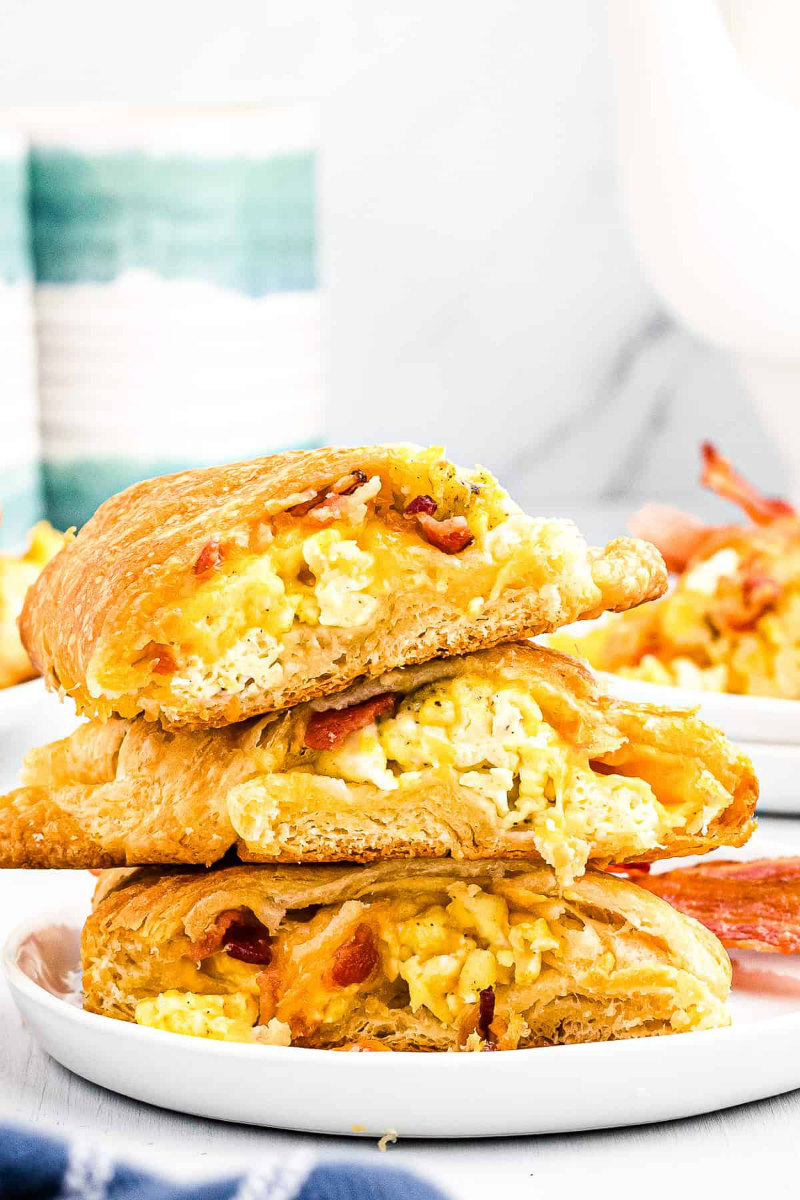 Flaky Crescent rolls are stuffed with cheese, bacon and scrambled eggs make this easy Breakfast Crescent Ring. It's perfect for an easy weekend morning or during the holidays! Recipe by JuliesEatsAndTreats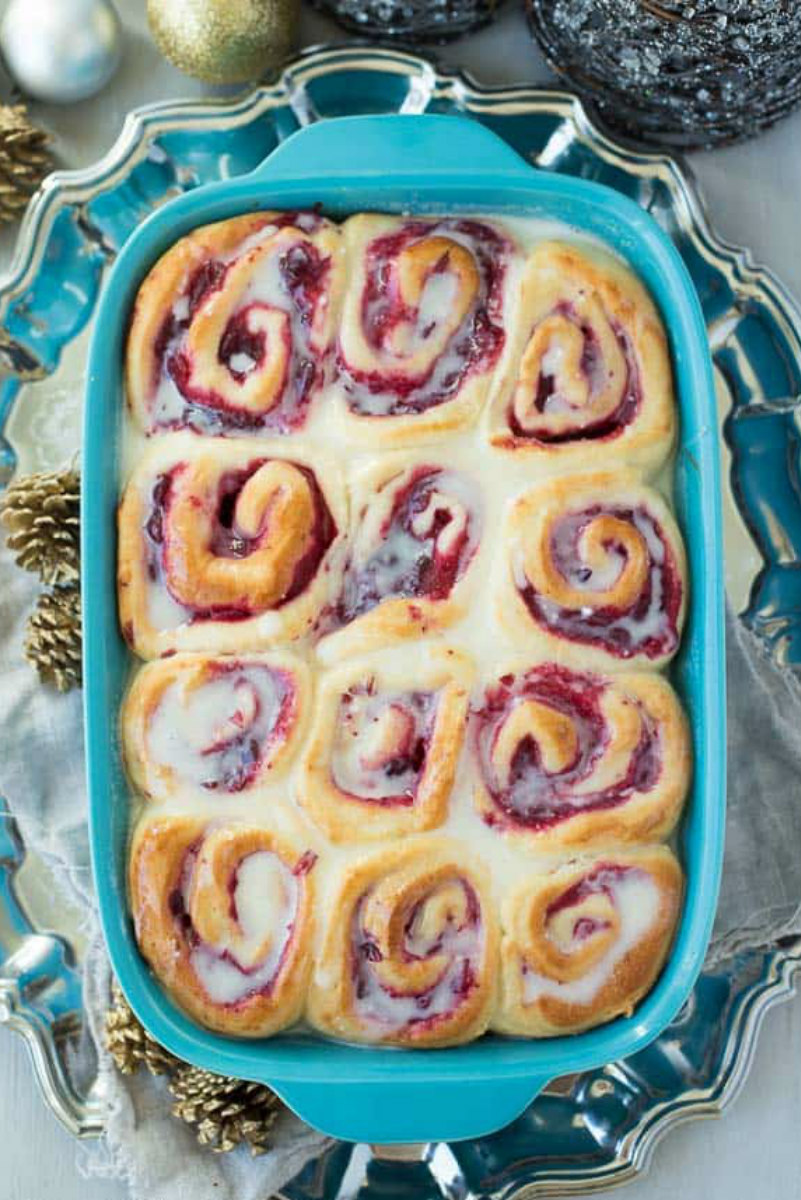 Dough is filled with easy cranberry filling and topped with a white chocolate glaze. These White Chocolate Cranberry Sweet Rolls are perfect for holiday brunch or weekend breakfast! Recipe by TheRecipeRebel.com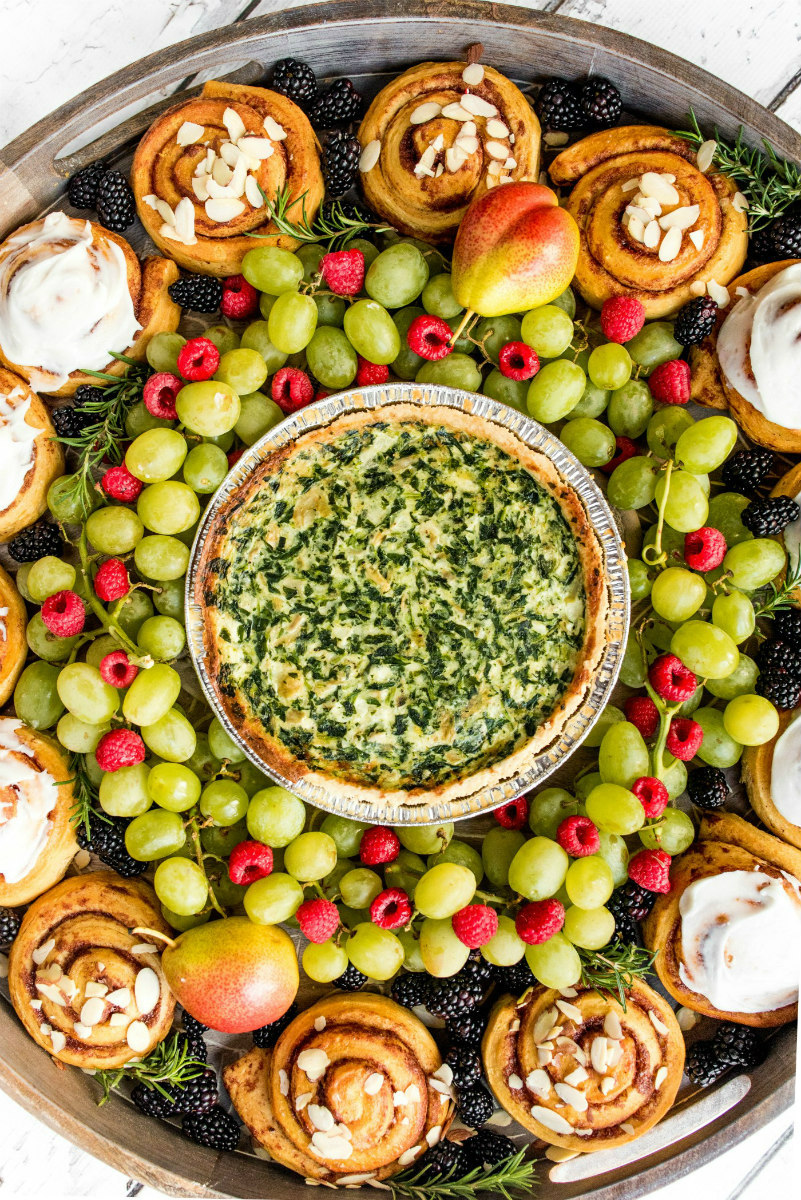 This Holiday Quiche Wreath Breakfast Board with green grapes and red raspberries (wreath) and giant cinnamon rolls is perfect for entertaining or a holiday brunch. Recipe by ReluctantEntertainer.com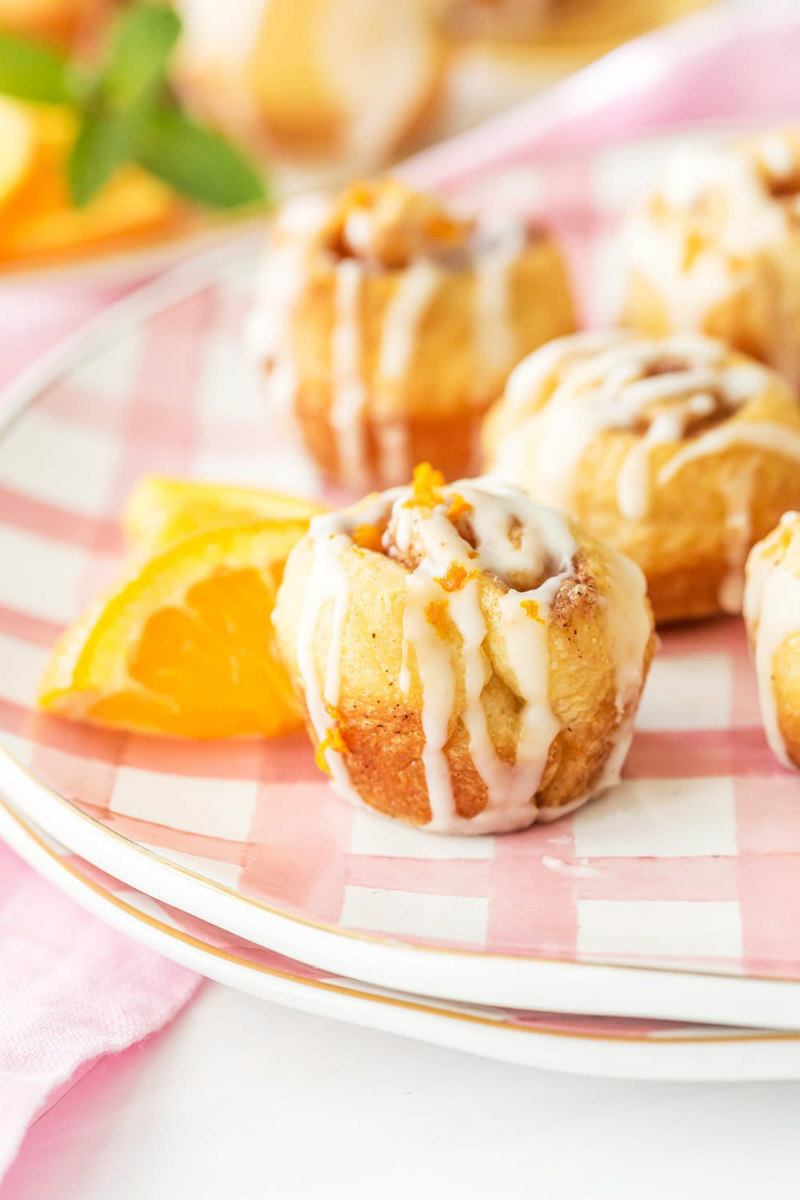 Orange Cinnamon Crescent Rolls are made in minutes, and they are the perfect bite-sized treat for your brunch or party! Recipe by Pizzazzerie.com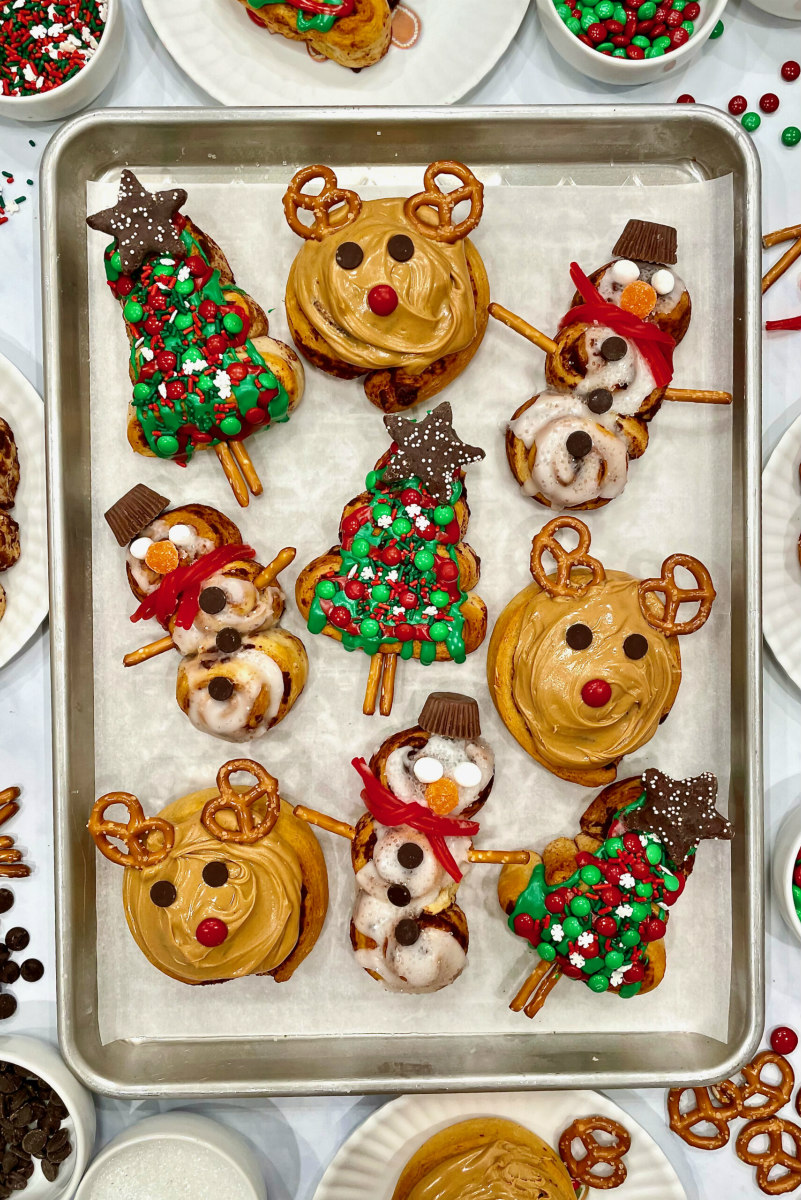 These Festive Christmas-Shaped Cinnamon Rolls are too cute and so yummy! Get the family together and make some holiday memories with a creative twist on a classic breakfast treat. Recipe by TheBakerMama.com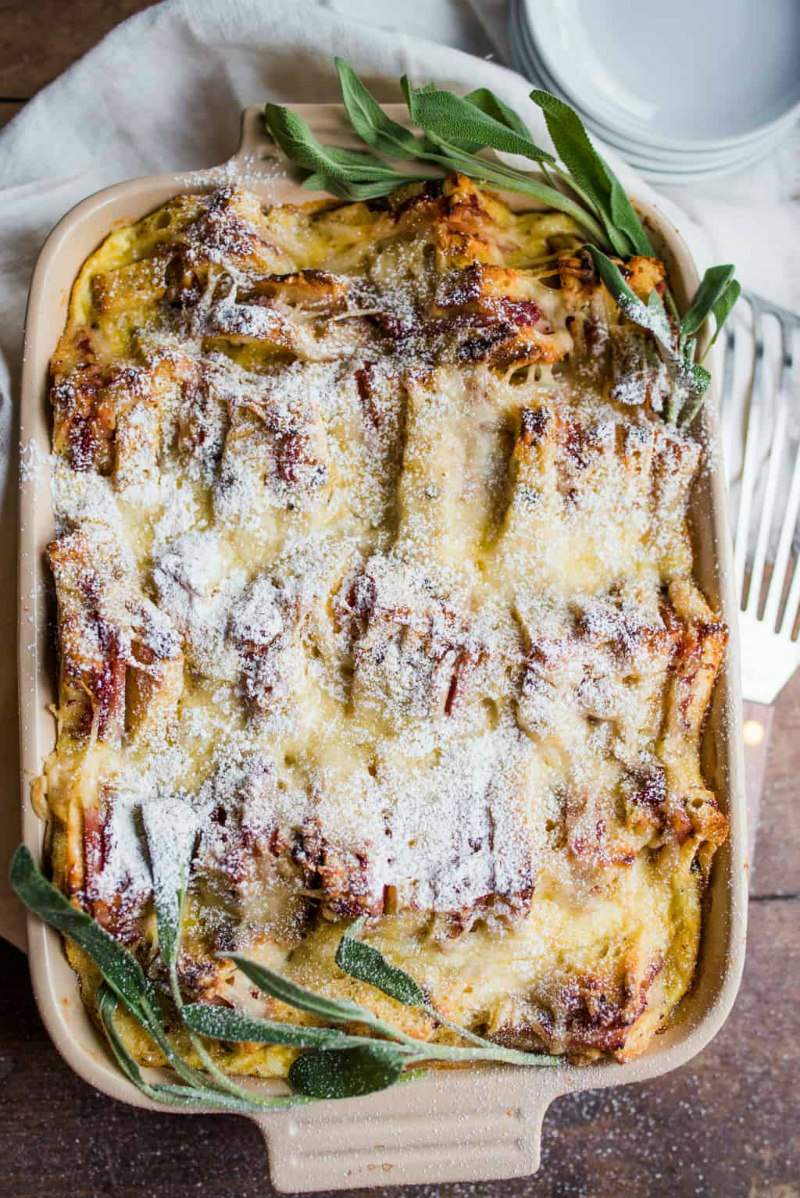 Overnight Monte Cristo Breakfast Casserole is a unique twist on the classic version of the Monte Cristo ham and cheese sandwich. Bake and serve with a side of jam! Recipe by ReluctantEntertainer.com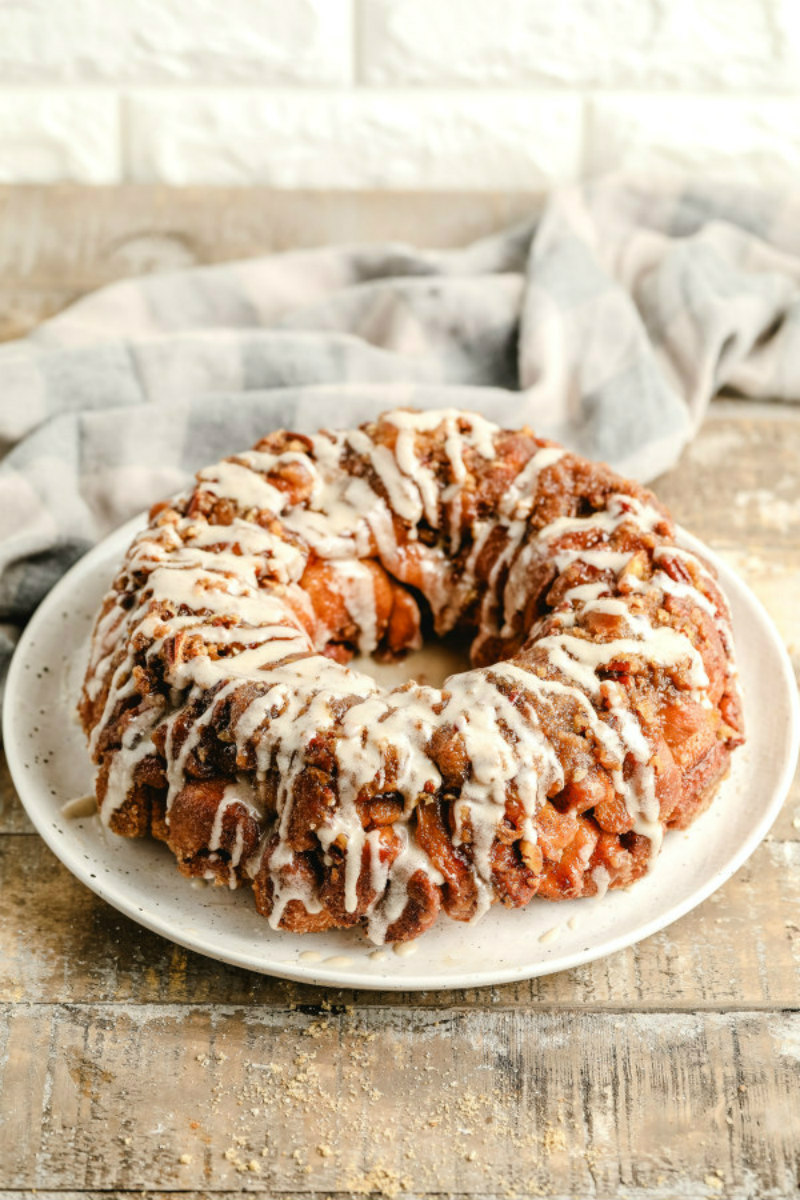 Sweet and delicious Cinnamon Roll Monkey Bread is easy to pull apart for serving. This is a decadent breakfast for sure. It's a good one for making on the weekend for a special holiday breakfast. Recipe by RecipeBoy.com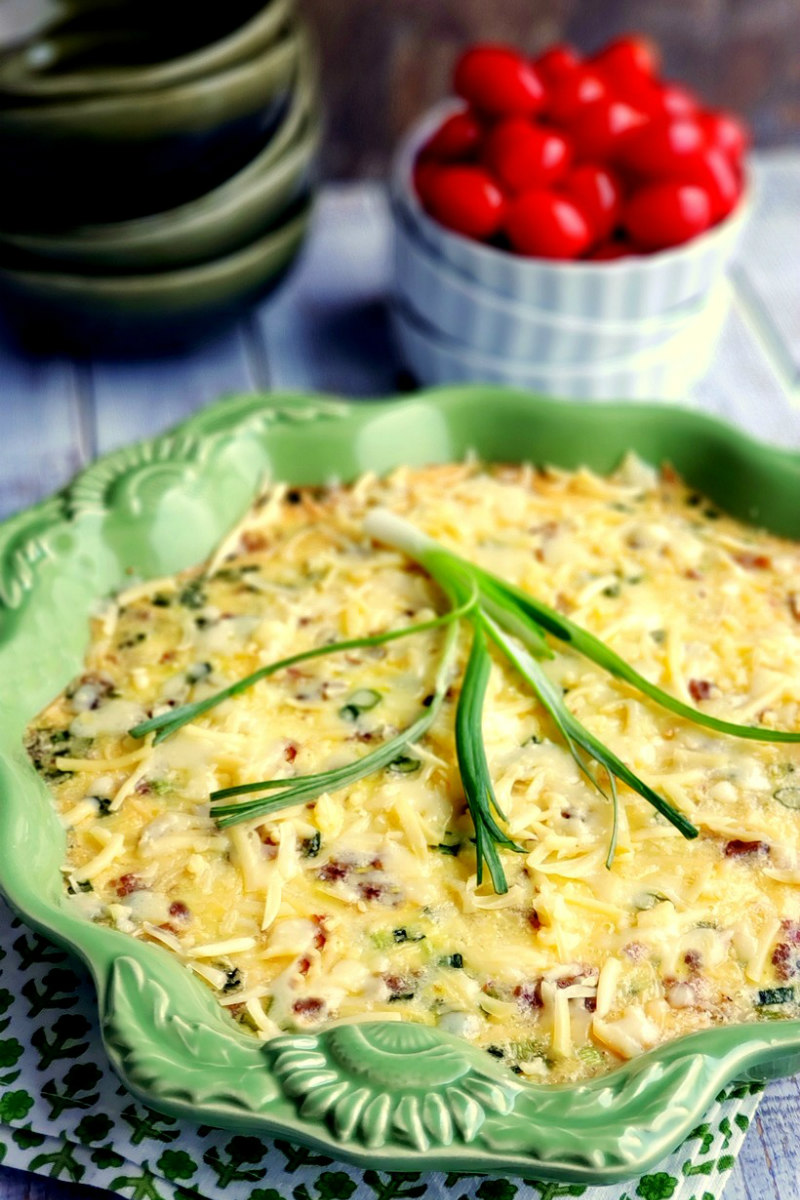 A decadent and sumptuous brunch recipe, this Mouthwatering Oven Omelet will have you wondering why you make eggs any other way. Recipe by NoblePig.com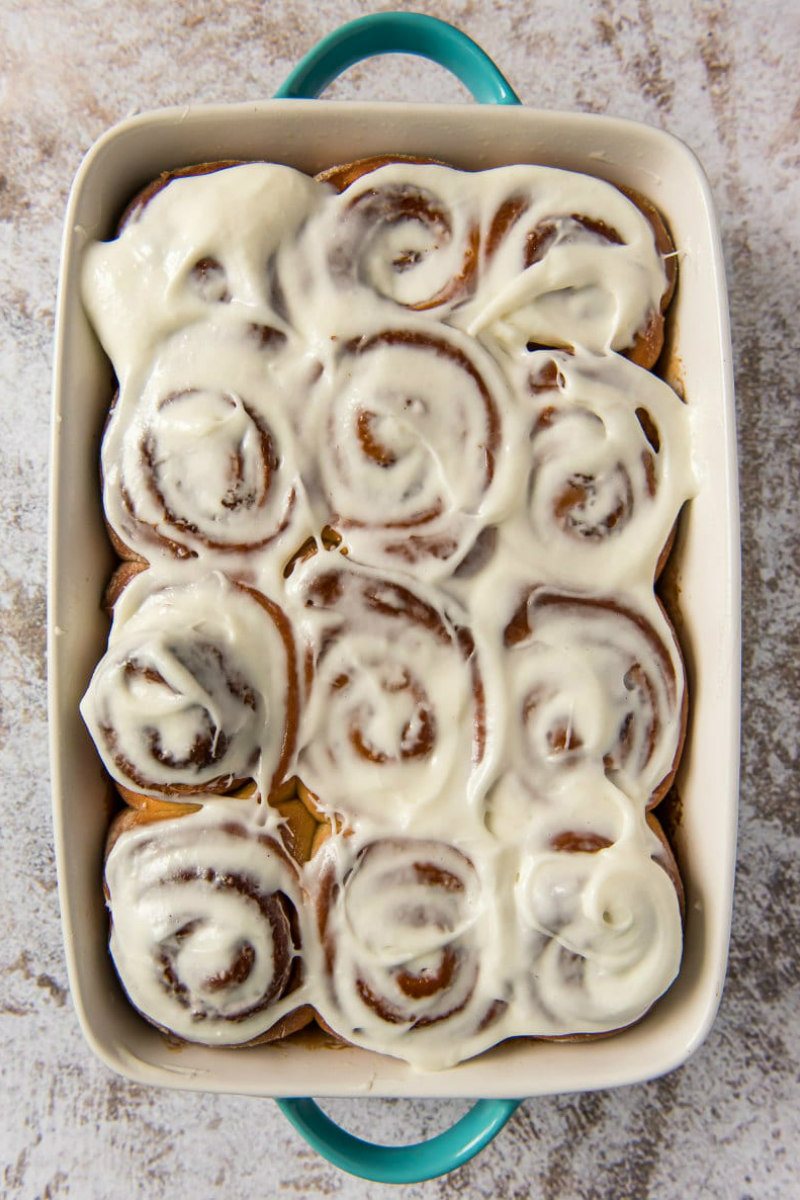 These sweet, decadent and delicious Make Ahead Cinnamon Rolls are the perfect choice for making on the weekends and on special holiday mornings! Recipe by RecipeGirl.com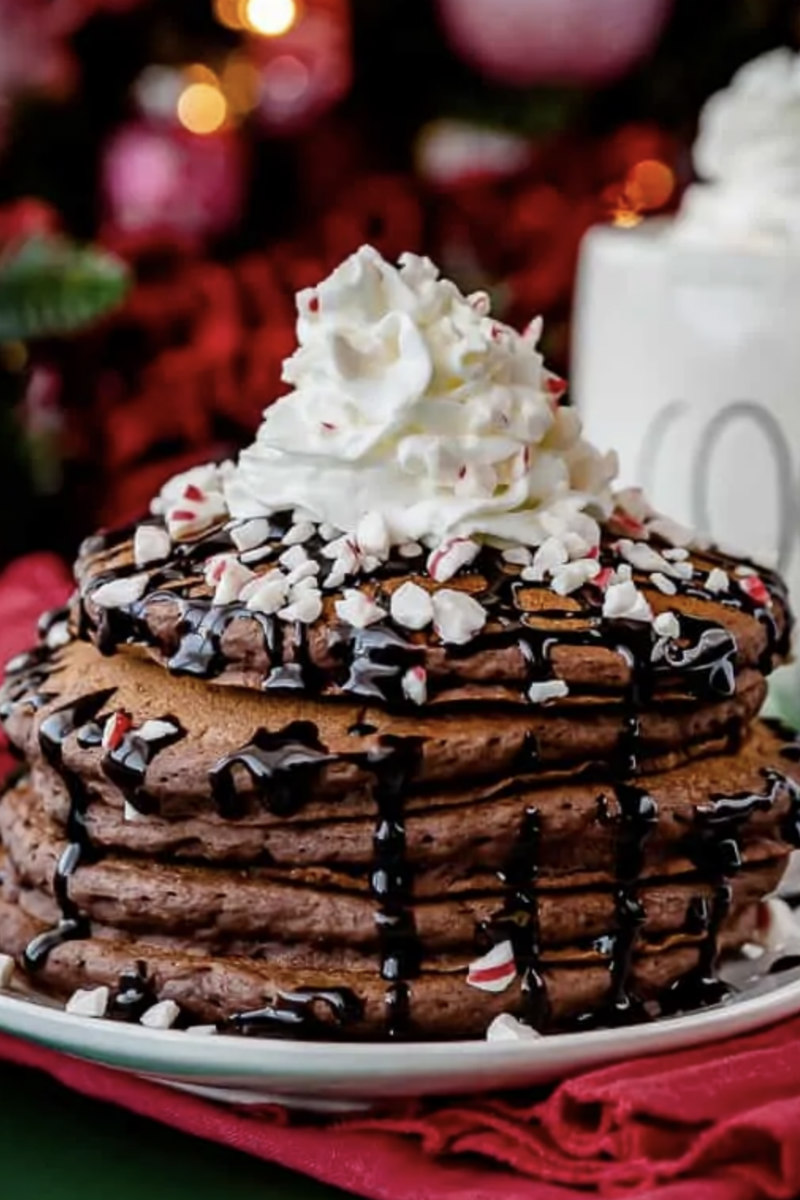 Holiday cheer is on the breakfast menu when you serve up a stack of these Hot Chocolate Pancakes! The delicious flavor of hot cocoa makes these pancakes a favorite morning treat. Recipe by LoveFromTheOven.com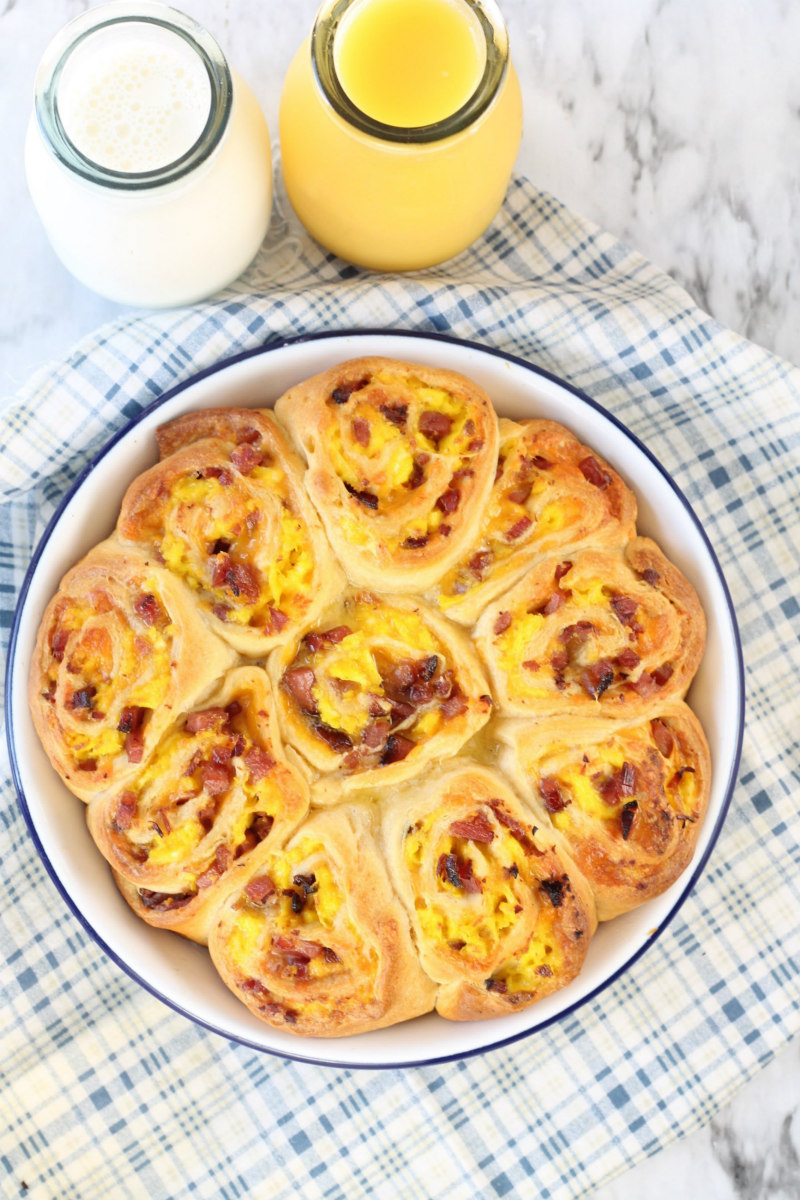 Ham and Egg Breakfast Rolls with cheese are the perfect breakfast for any morning of the week and a delicious addition to a holiday brunch. Recipe by MissInTheKitchen.com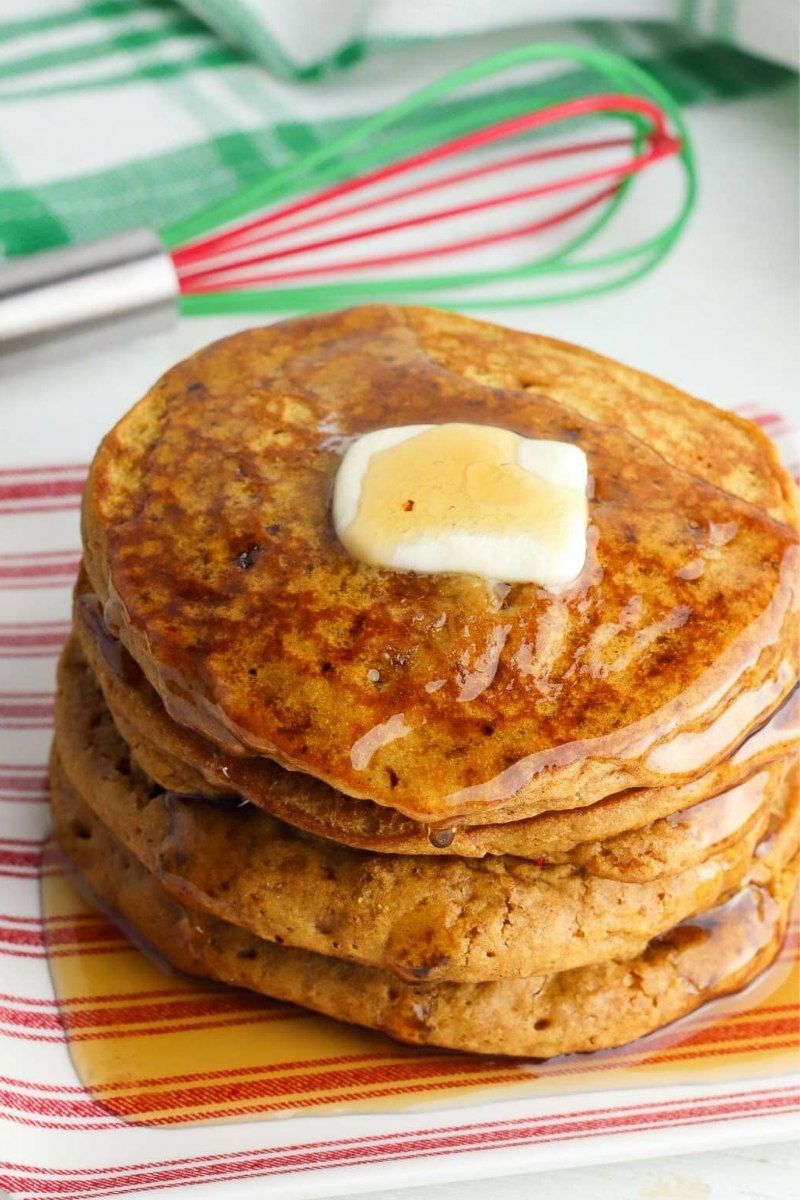 Gingerbread Pancakes are full of molasses and spice flavors. Easy and fast to make, these special pancakes add a festive feel to any chilly day! Recipe by BoulderLocavore.com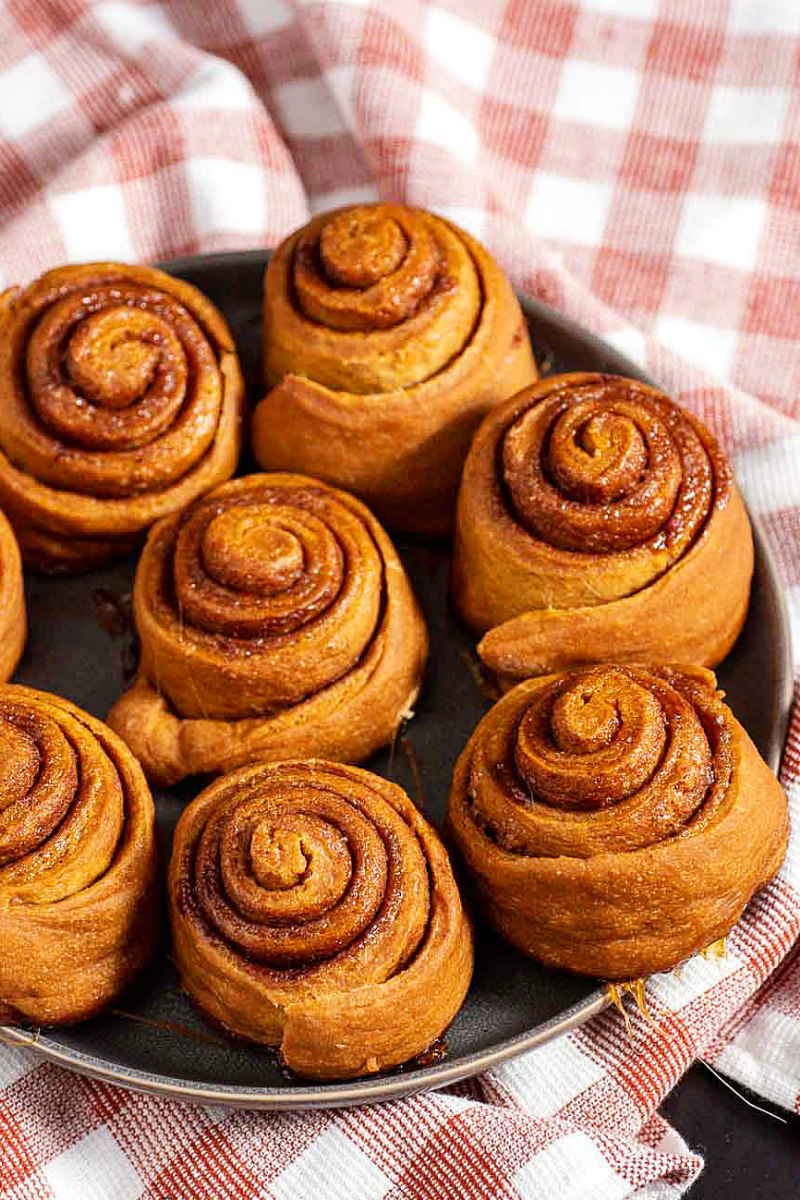 Gingerbread Cinnamon Rolls are very similar to traditional cinnamon rolls, but the dough is flavored with ginger, cloves, and cinnamon. Let them rise overnight so they can be baked first thing in the morning! Recipe by TheRedHeadBaker.com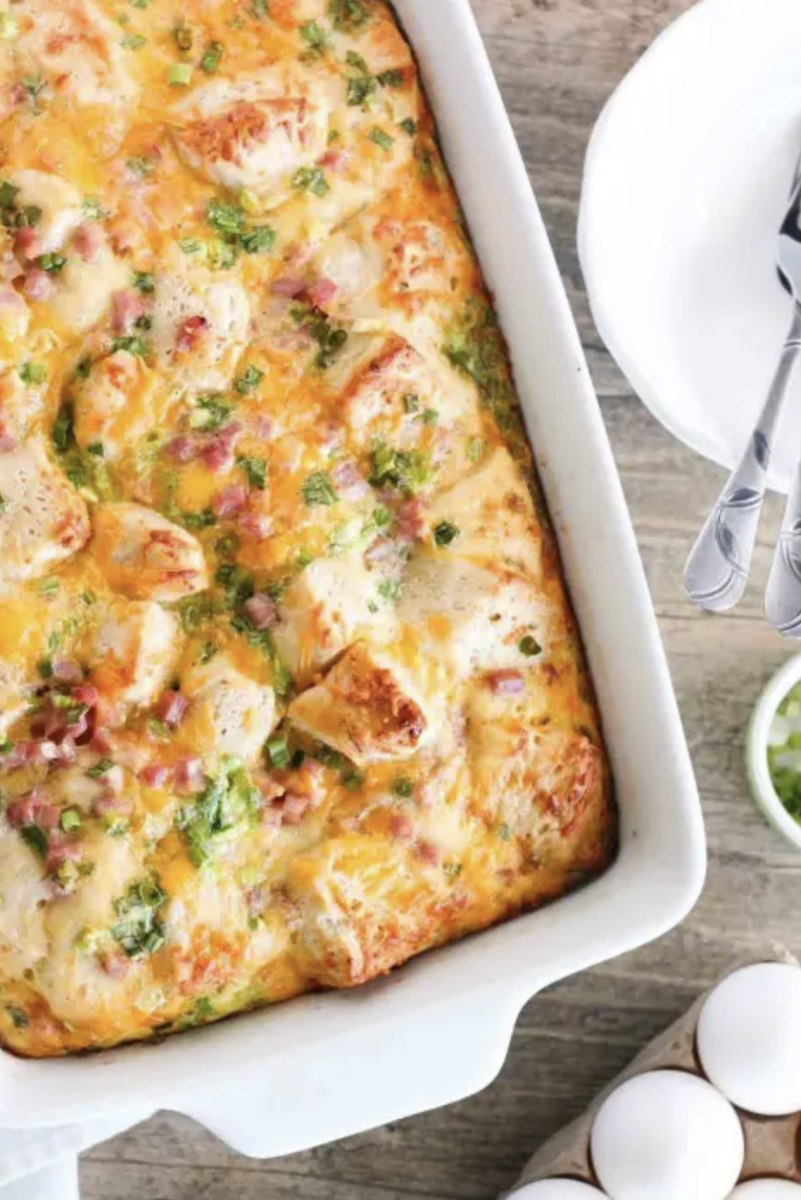 This hearty Ham, Cheese and Egg Breakfast Casserole also incorporates tender buttermilk biscuits. Make it ahead of time or bake it right away! Recipe by DessertNowDinnerLater.com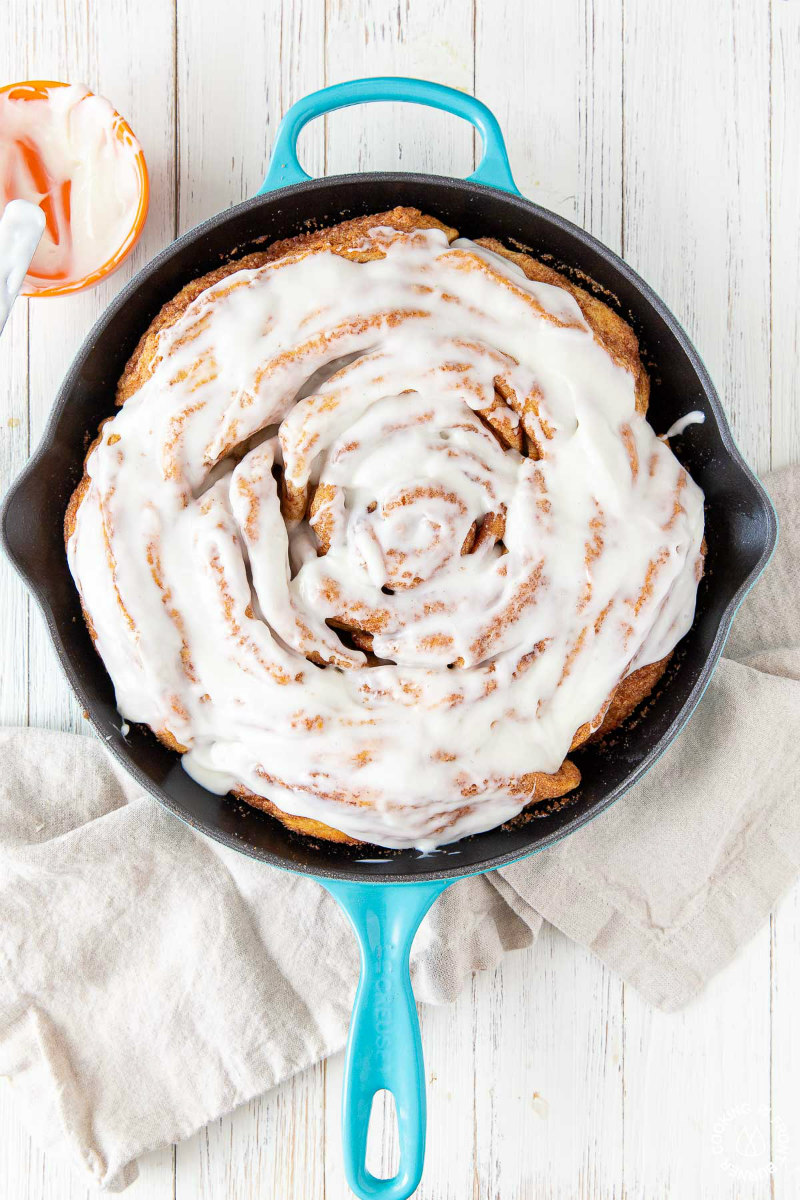 A Giant Skillet Cinnamon Roll is just what you need for a delicious breakfast treat. It has tasty layers of cinnamon-sugar goodness topped with
cream cheese frosting. Recipe by CookingOnTheFrontBurners.com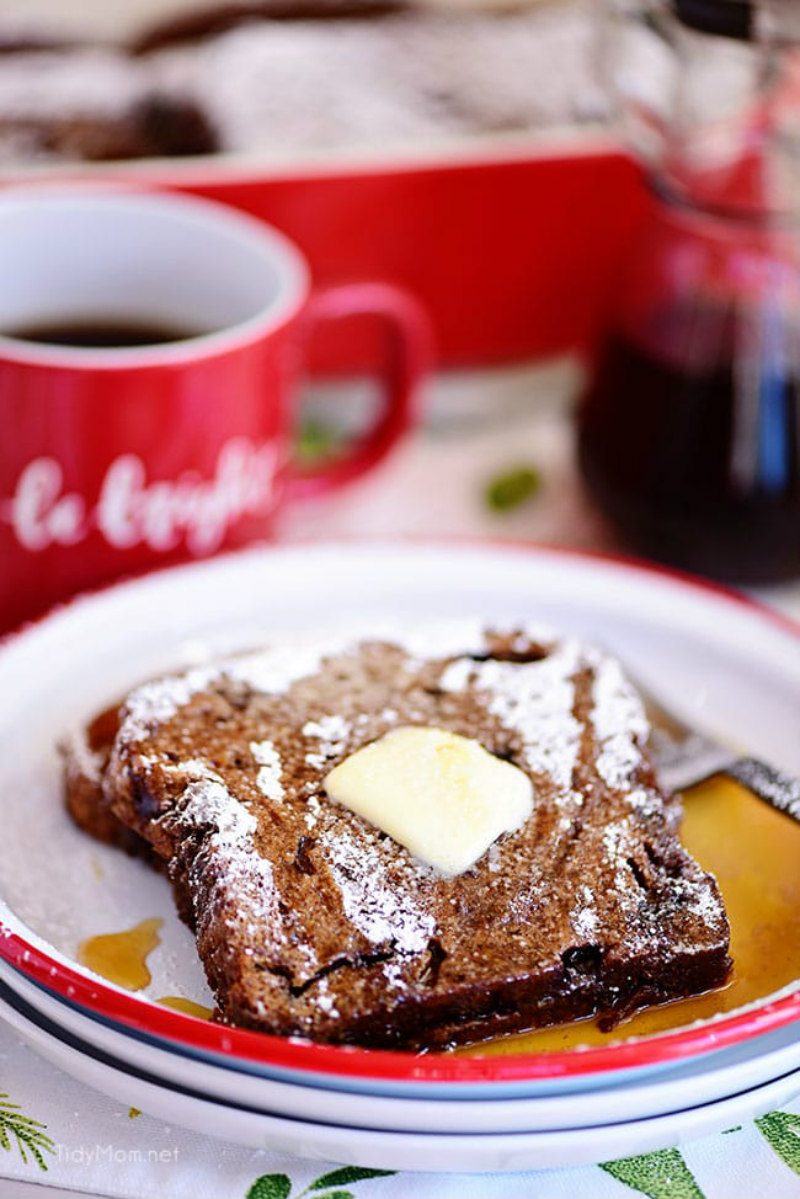 Gingerbread French Toast Bake has all the flavors of the classic gingerbread cookie. Assemble the night before and bake in the morning for a warm and delicious Christmas breakfast. Recipe by TidyMom.net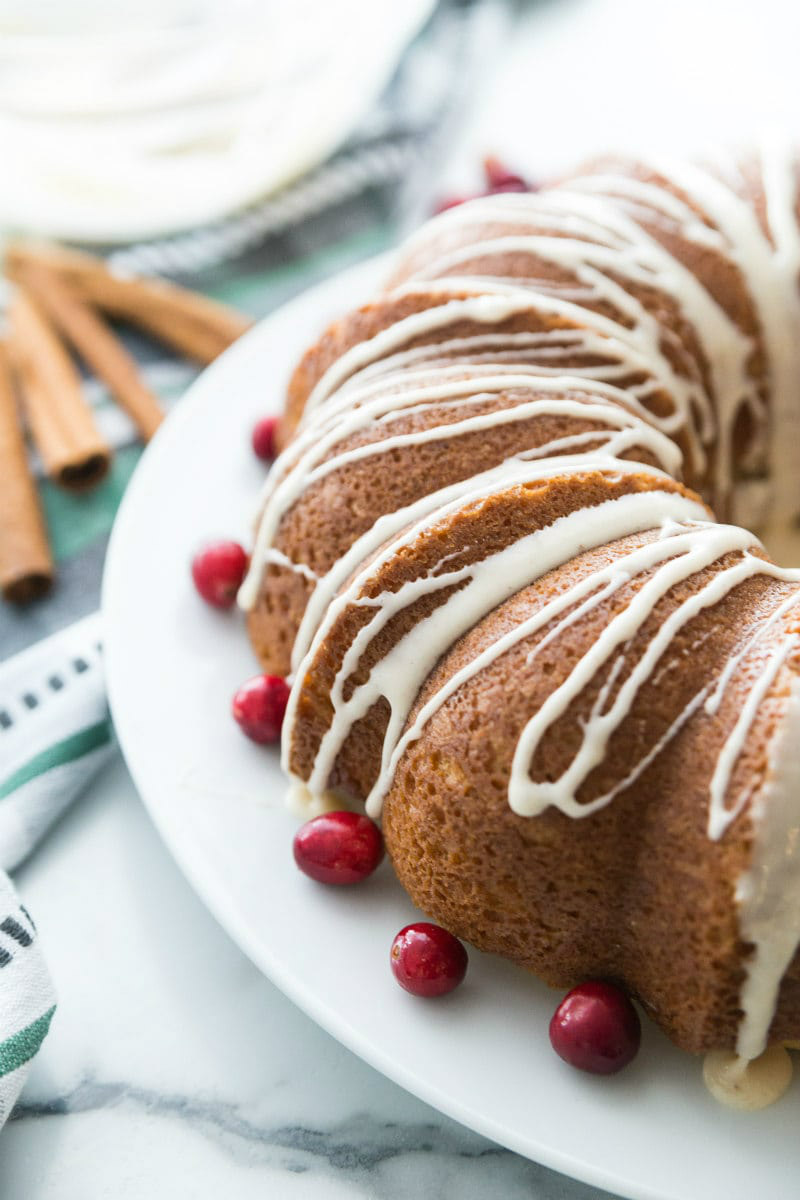 This Overnight Eggnog Coffee Cake is drizzled with a sweet eggnog glaze. Slices reveal a tender cake. And you can spot an extra crumb layer right in the middle. Recipe by RecipeGirl.com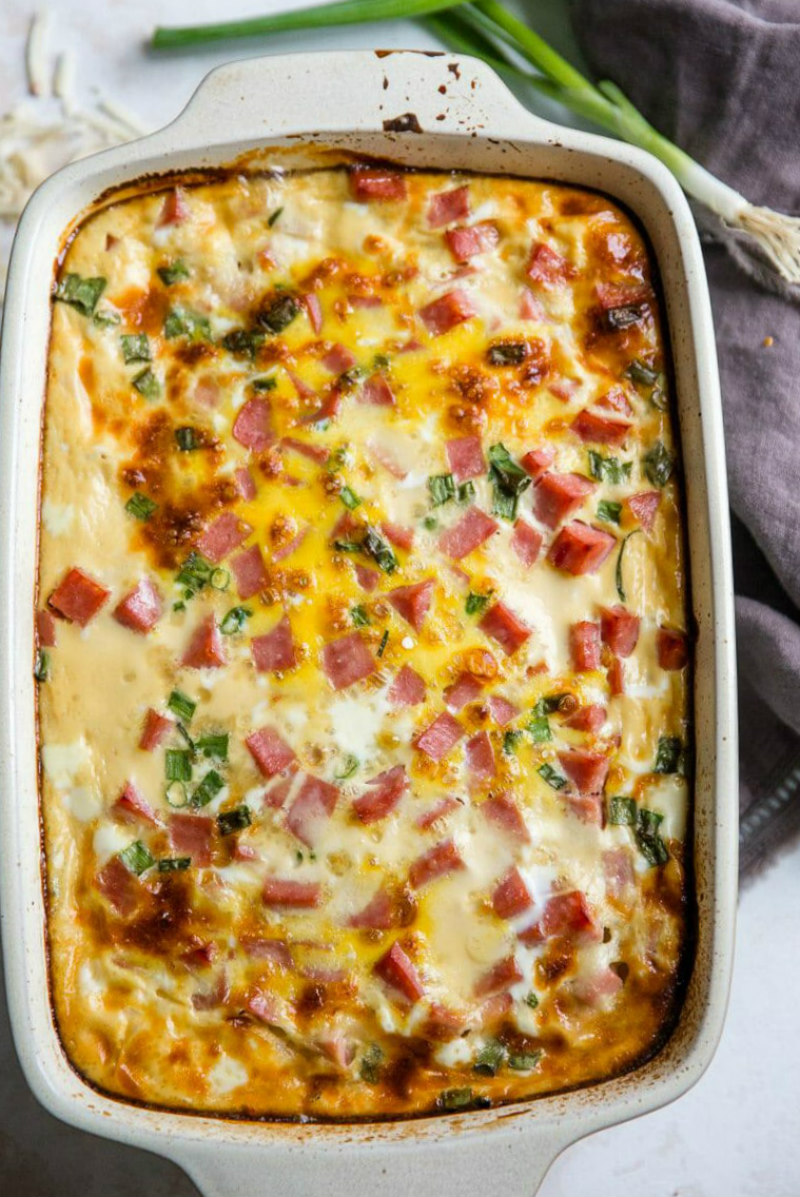 This Farmer's Casserole is a very popular breakfast recipe. It's the perfect recipe to serve when you have a house full of guests or relatives. Recipe by RecipeGirl.com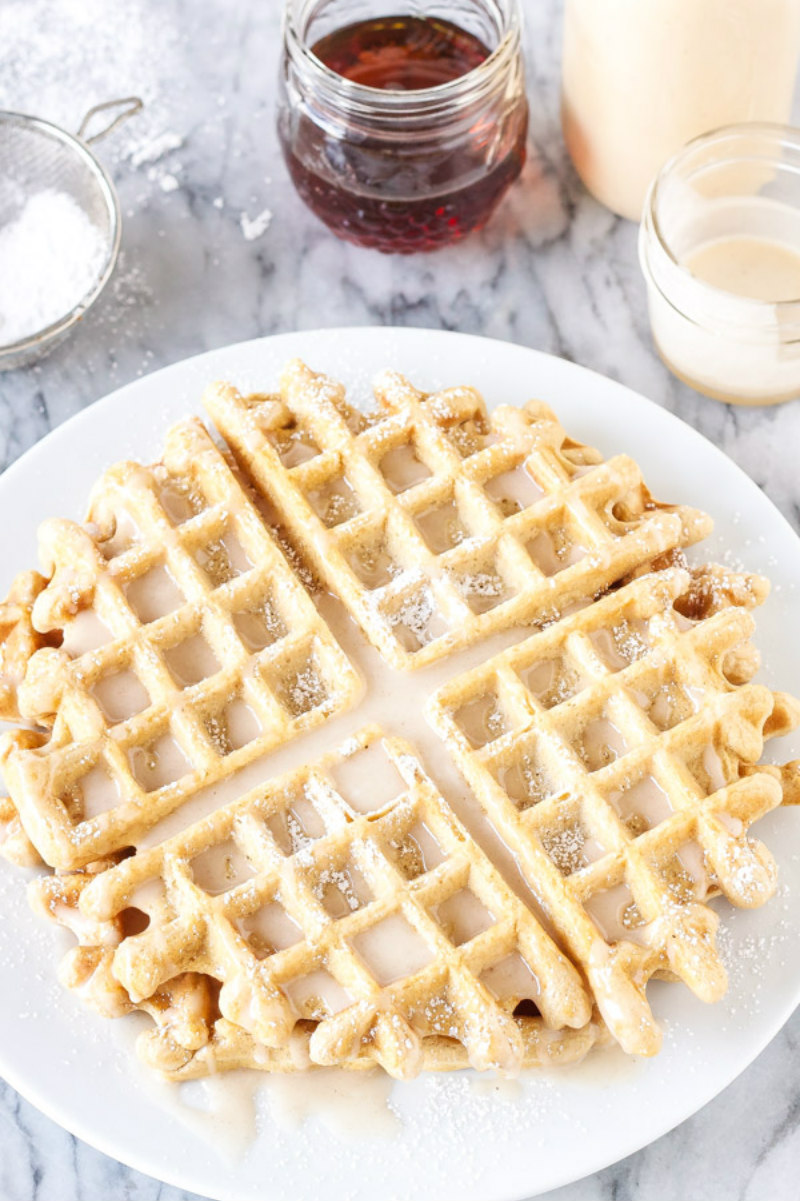 Delicious, whole grain Eggnog Waffles! Give these waffles an extra dose of eggnog with a sweet eggnog drizzle! Recipe by RecipeRunner.com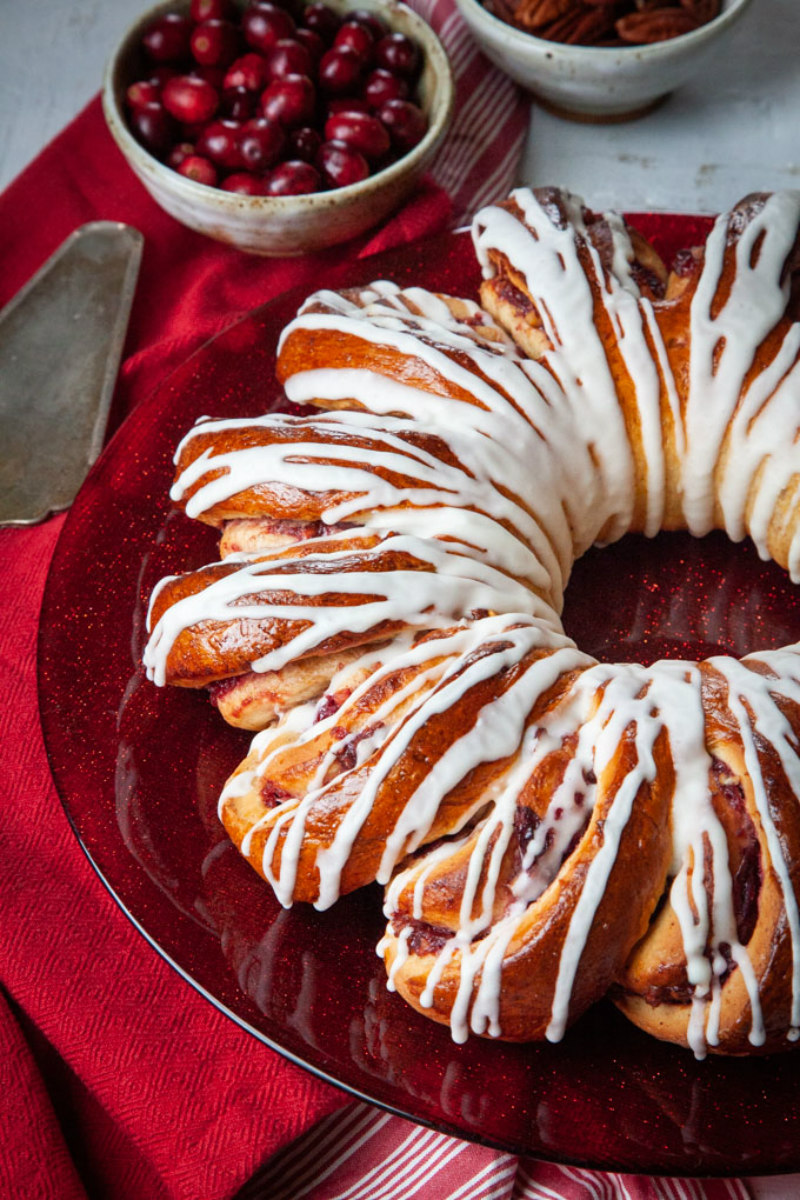 This stunning holiday Cranberry Spiral Bread is inspired by a Swedish tea ring but has a cranberry, ginger, and pecan fruit filling that will make your holiday table look spectacular. Recipe by EatTheLove.com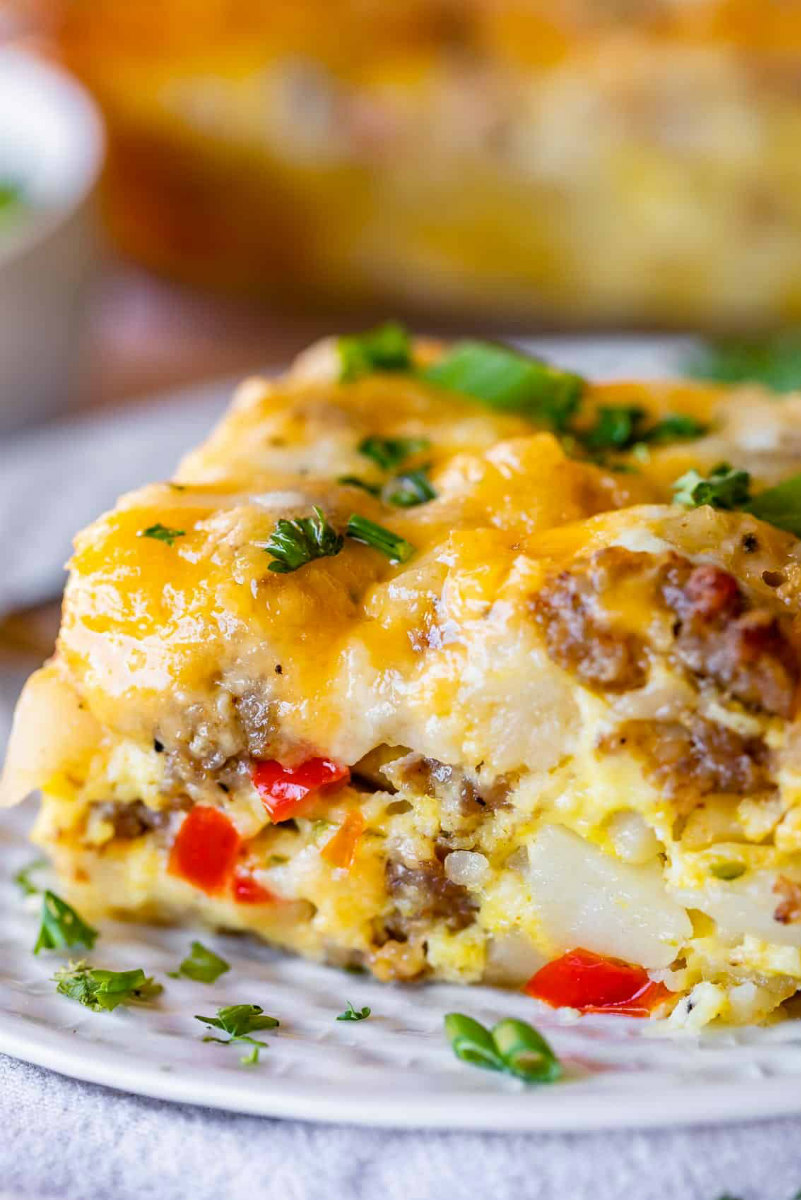 This make-ahead Easy Sausage Breakfast Casserole is everything you love about breakfast wrapped up in one dish: cheesy eggs, sausage, hash browns, peppers and onions! Recipe by TheFoodCharlatan.com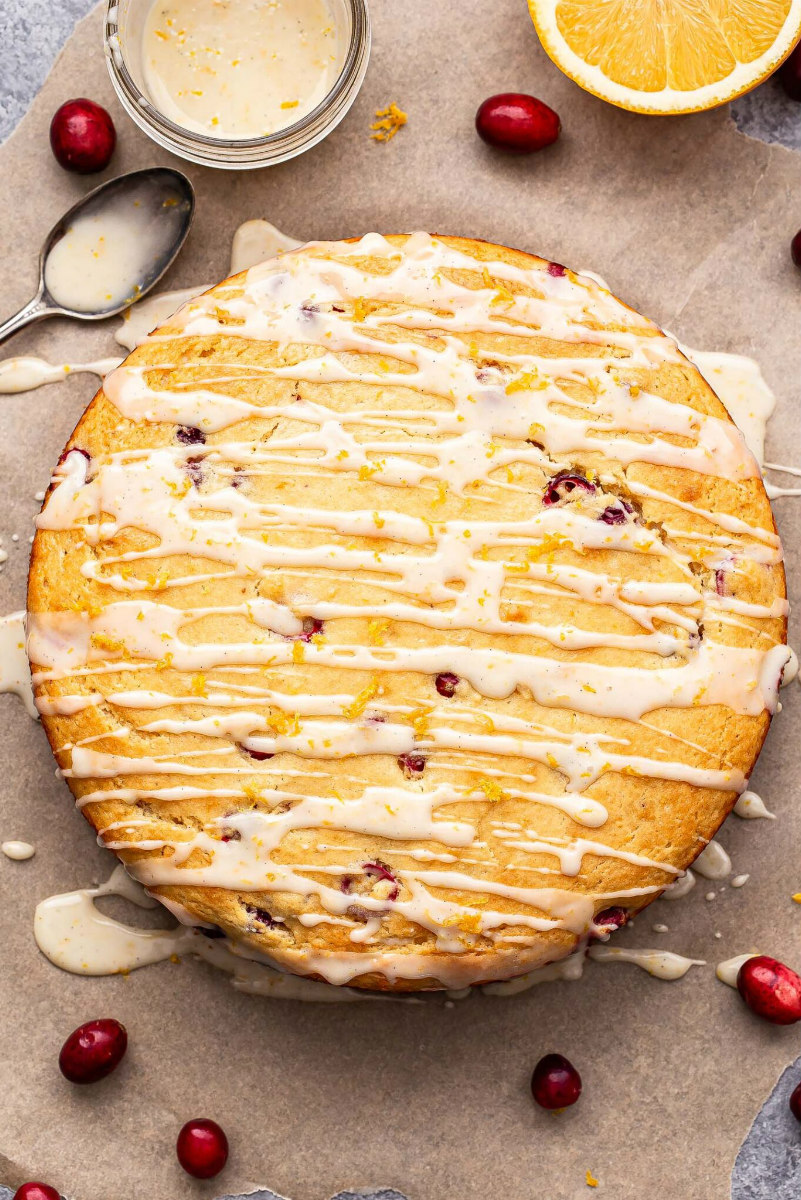 Cranberry Orange Yogurt Cake is perfect for an easy holiday brunch cake! Drizzle it with the orange vanilla glaze for an extra punch of citrus flavor. Recipe by RecipeRunner.com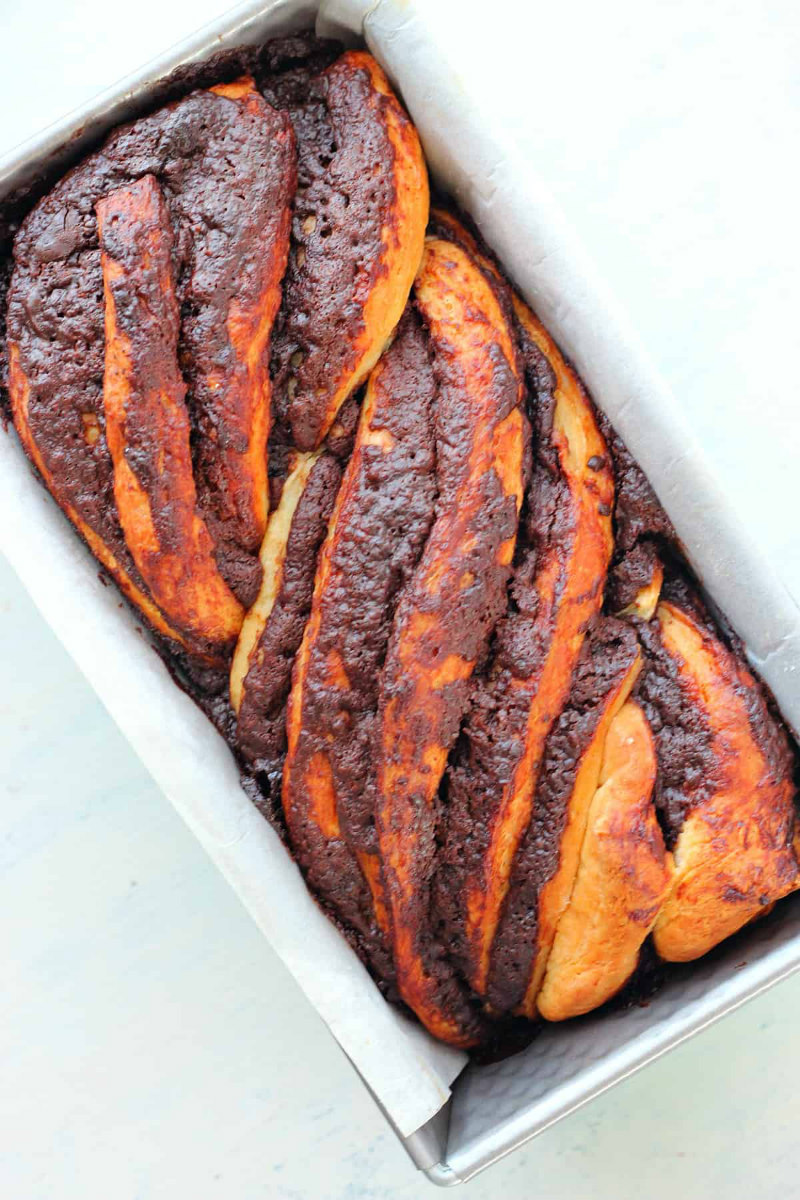 This Chocolate Babka is made with sweet yeast dough and delicious chocolate filling, braided and baked until beautifully golden. Recipe by CrunchyCreamySweet.com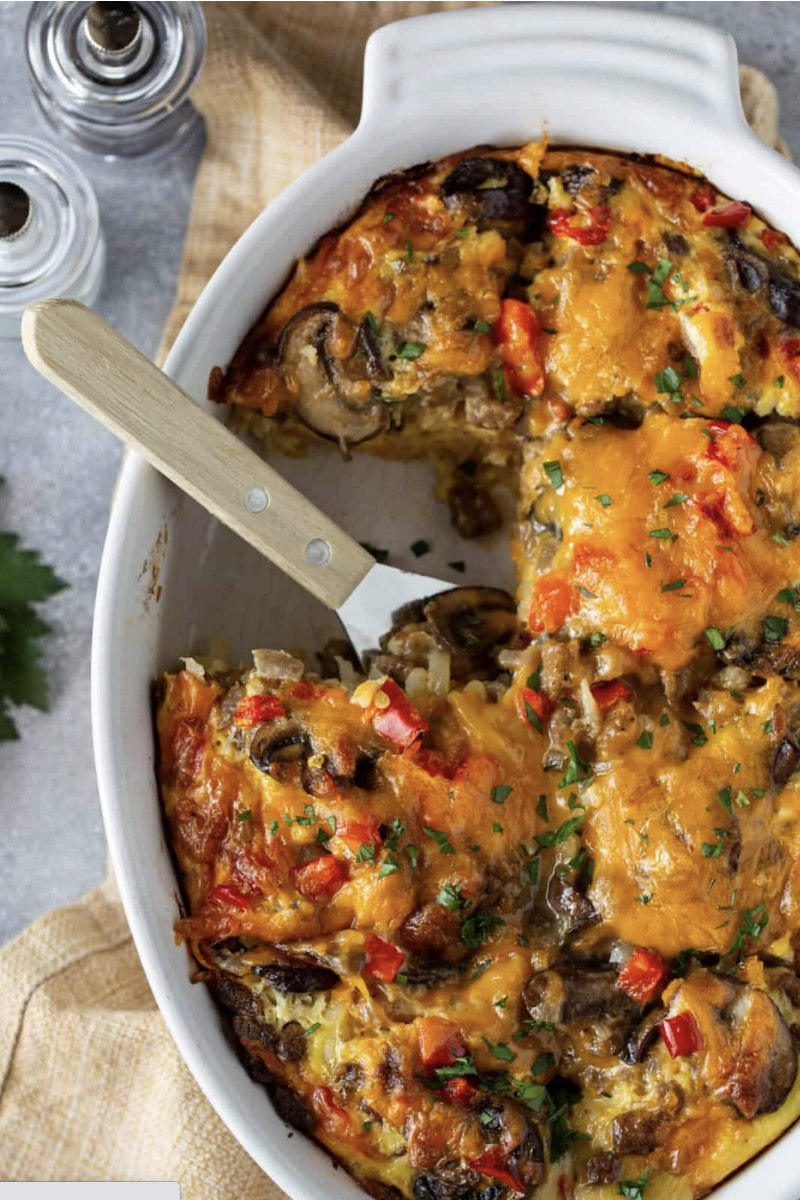 Need an easy breakfast for the holidays? This naturally gluten-free Cheesy Sausage, Hash Brown and Egg Casserole is quick to make and bakes for just 30 minutes. Recipe by GarnishWithLemon.com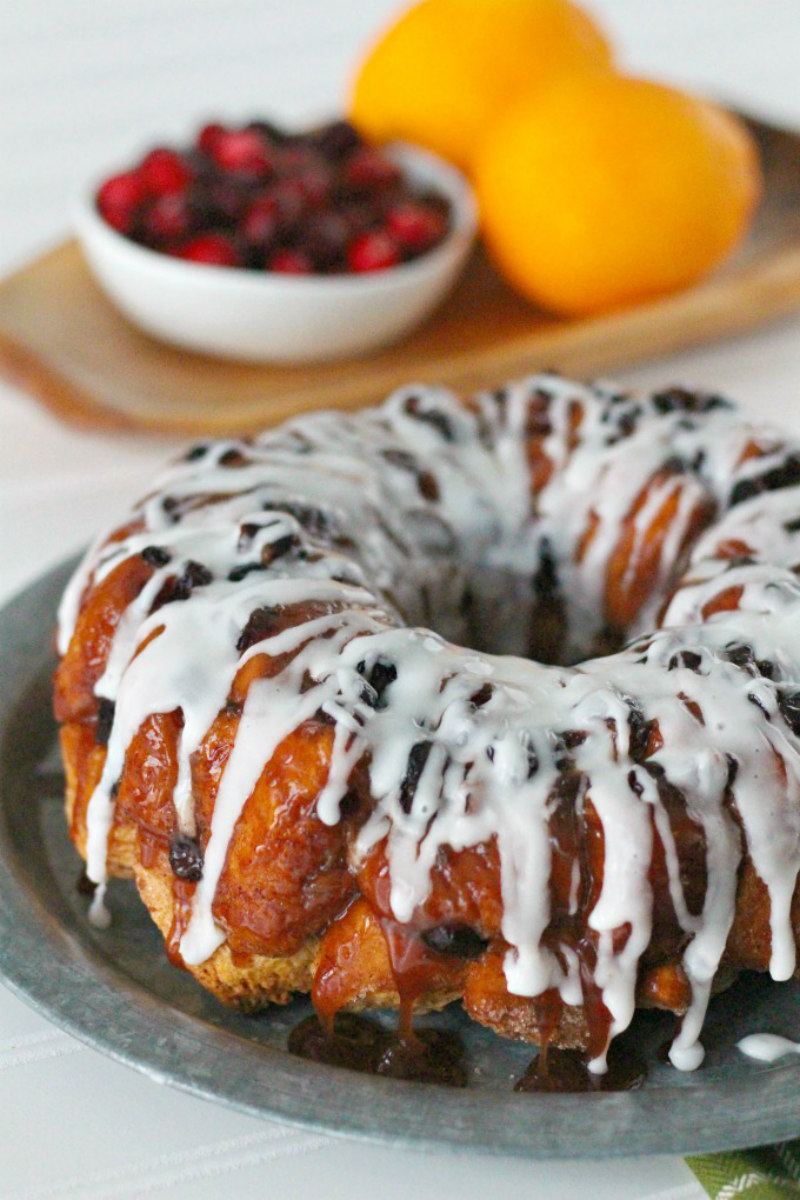 Easy Cranberry Orange Monkey Bread is made of orange-scented biscuits, dried cranberries, cinnamon orange sauce, and a powdered sugar glaze. Recipe by LoveAndConfections.com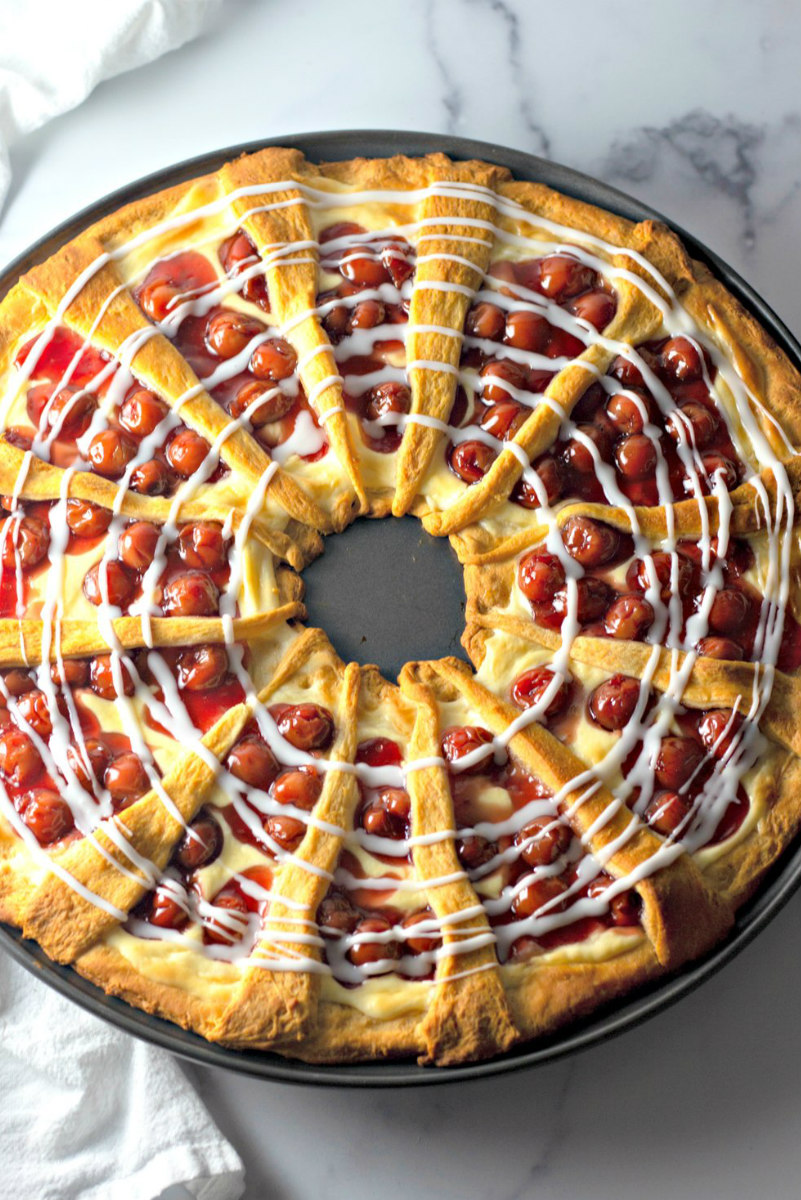 This Cherry Cream Cheese Crescent Ring is made of crescent rolls shaped into a ring and topped with sweet cream cheese, cherries, and a homemade frosting. Recipe by KitchenFunWithMy3Sons.com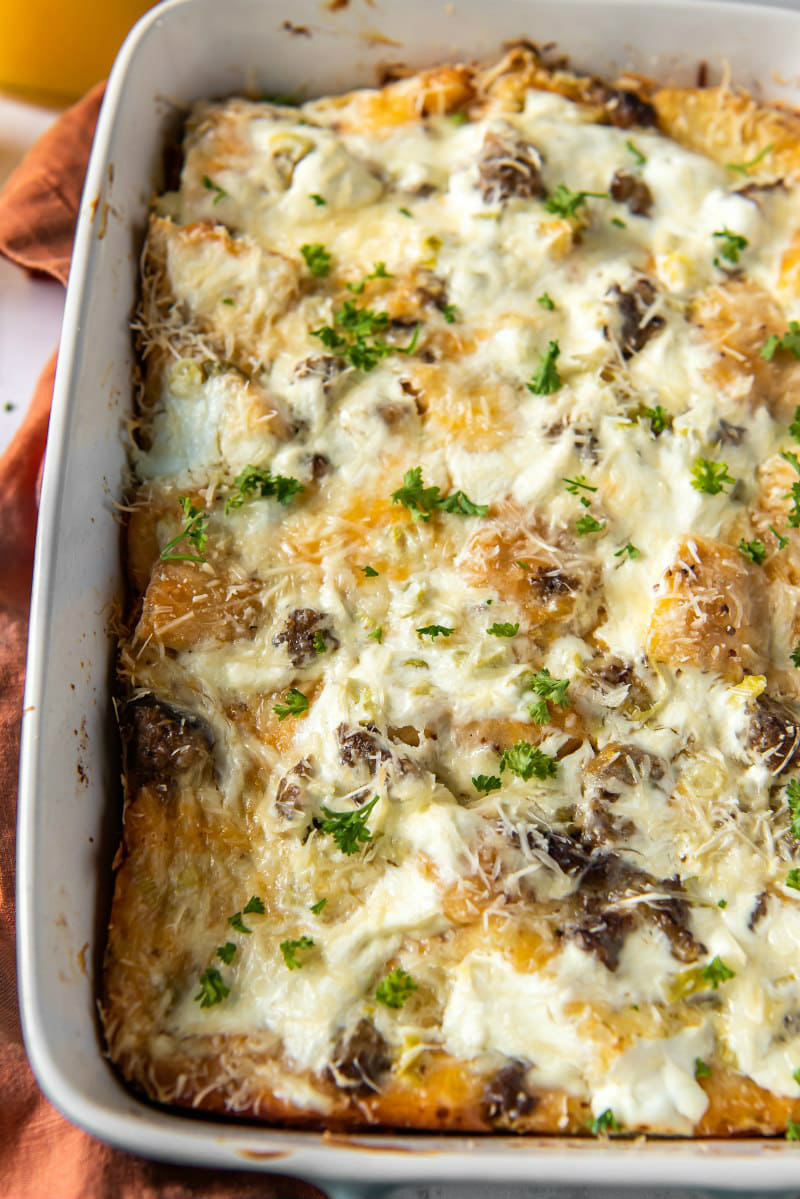 This Buffet Breakfast Casserole is truly an easy breakfast to make, and you'll be so happy in the morning when you don't have to do much at all to get breakfast on the table. Recipe by RecipeGirl.com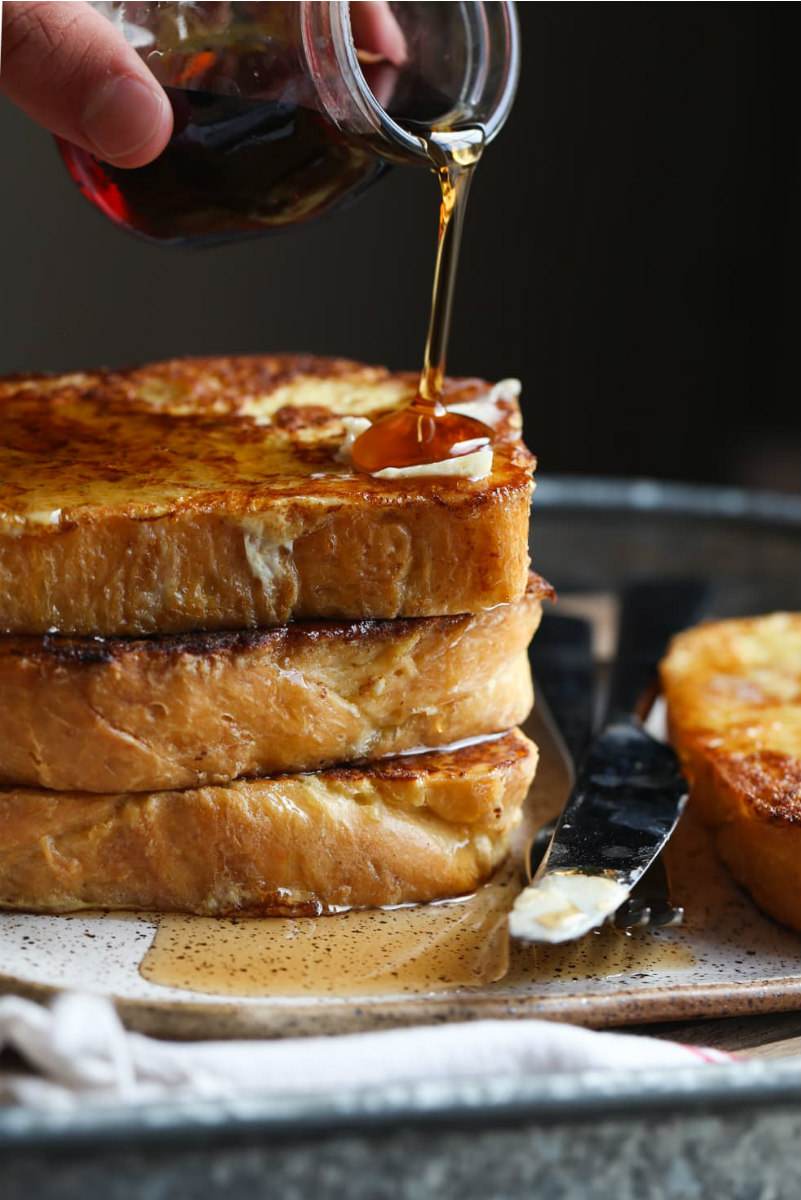 This easy Brioche French Toast recipe is fluffy, sweet and decadent. Made with just 6 ingredients, this homemade French toast is the ultimate weekend breakfast! Recipe by CookiesAndCups.com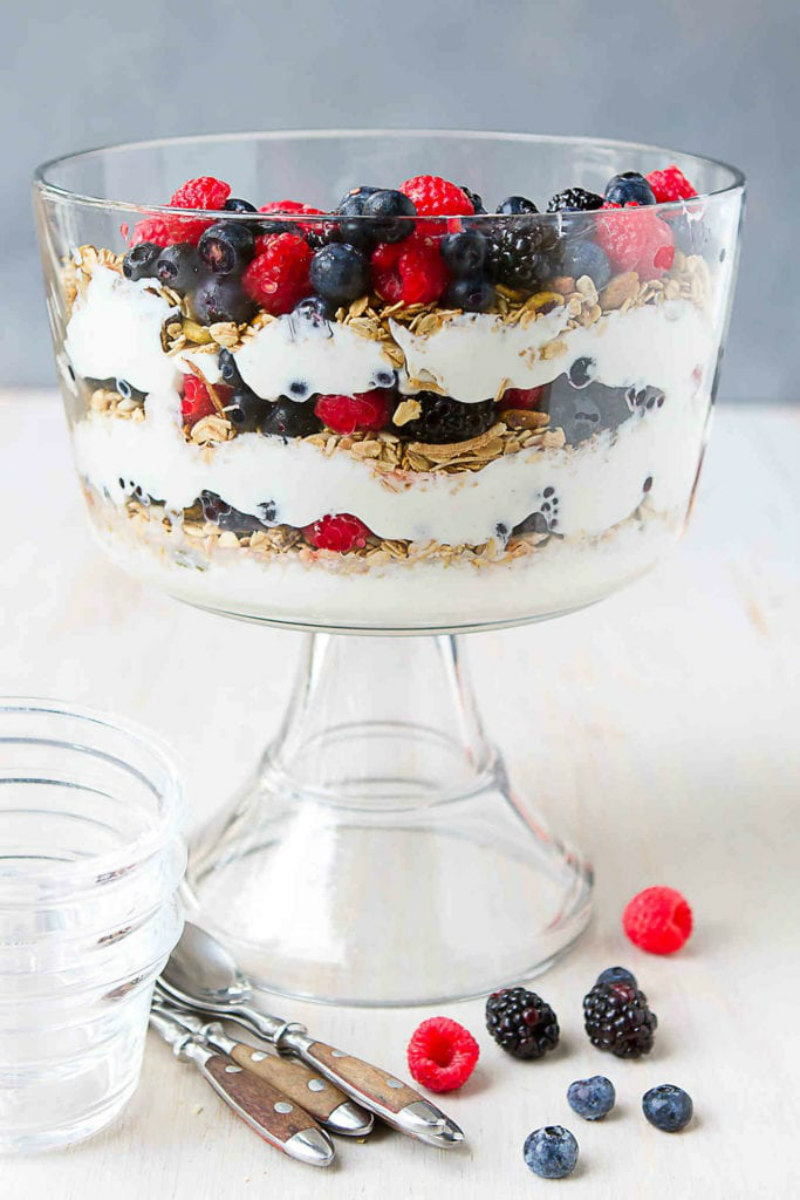 Feeding a crowd for brunch? Wow them with a healthy Berry Yogurt Parfait Trifle! It comes together in minutes and uses a spiced yogurt, which is perfect for the holidays. Recipe by CookinCanuck.com
Christmas Breakfast TIPS:
Plan a simple, no-fuss menu!
Christmas morning is busy. Plan a make-ahead breakfast menu so you will be able to enjoy a relaxing holiday morning with your family.
A make-ahead breakfast casserole can be prepared the night before. It's refrigerated overnight, and in the morning you'll just pop it into the oven. Serve with chopped fresh fruit (which you can also prepare ahead).
Cinnamon rolls and other yeast-based pastries can also be prepared the night before. Put the rolls in the refrigerator overnight for their second rise, and take the rolls out in the morning to sit at room temperature and finish their rising before baking.
Don't want to bake anything? Bakeries and markets usually have some pretty special baked goods displayed, so pick some of those up if you want to save time!
Do pancakes or waffles- everyone loves those!
Don't try a complicated recipe that you've never tried before. Nothing can be worse than a recipe not being successful on Christmas morning!
Make mimosas or a sparkling non-alcoholic punch or eggnog to sip while opening gifts
These 31 Best Christmas Breakfast Recipes are such a good way to celebrate the holidays! Everyone loves a special breakfast on Christmas and the days surrounding it. You can't go wrong with any of the recipes shared here. Enjoy!