Here are 25 Ways to Make Bagels. Who knew there were so many ways to make them… traditional, sourdough, blueberry, air fryer, pumpernickel, asiago, 2 ingredient and many more!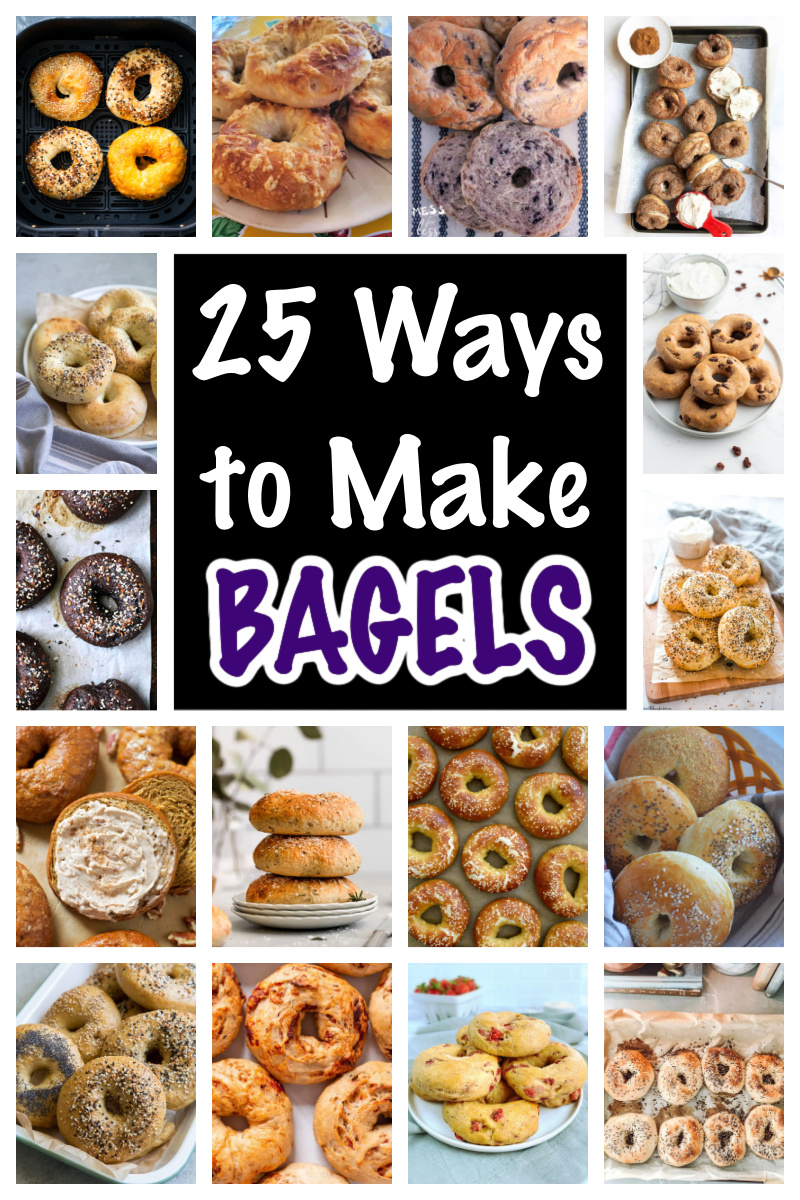 January 15th is National Bagel Day! You must celebrate by eating a bagel, of course! The easiest way to do this is to visit your favorite bagel shop and order your favorite bagel flavor. But it would be fun to make homemade bagels too. Browse through these 25 ways to make bagels, and choose the recipe that most appeals to you. Homemade bagels are fabulous!
Share your bagel creation on social media today using the hashtags #NationalBagelDay, #BagelDay and #RecipesForHolidays.
Be sure to keep an eye on my January Food Holidays page so you never miss a food holiday in the month of January!
The History of Bagels:
We know that something similar to bagels began appearing at least 6 centuries ago. And we think that they probably began in Poland. Soft pretzels transitioned to a round roll with a hole. These were particularly popular in the Jewish communities of Poland.
Another theory is that they were invented in 1683 by a Viennese baker who paid tribute to the King of Poland. The King was famous for his love of horses, so the baker shaped his bread dough into a circle that looked like a stirrup.
The basic roll-with-a-hole design of the bagel was not by accident. The hole actually helps the bagels cook more evenly.
Bagels were brought to the U.S. by immigrant Polish Jews, and they first became very popular in New York City.
The first commercial bagel machine was invented in 1958. Frozen bagels appeared for sale in the 1960's.
Bagels are now a popular item in North America and Poland (and in any city with a large Jewish population).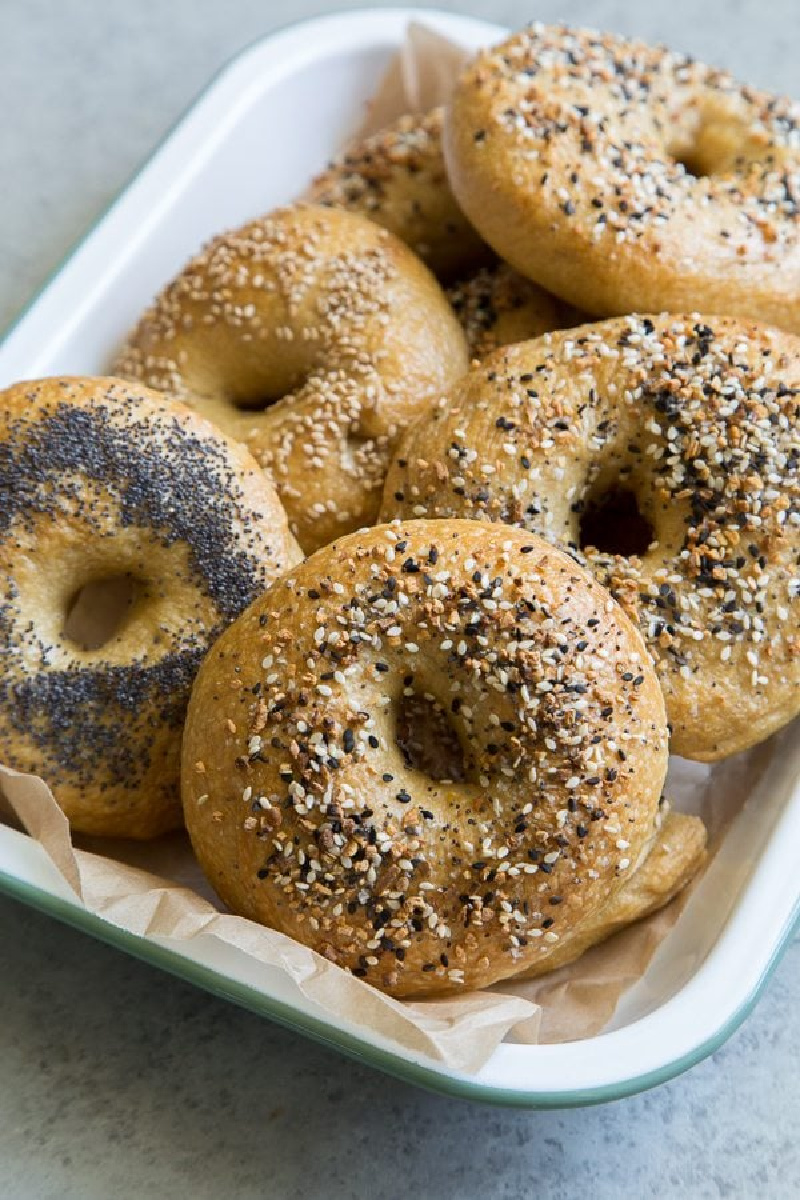 Traditional Homemade Bagels by RecipeGirl: Homemade Bagels are easier to make than you might think. With a handful of simple ingredients, you can enjoy fresh-from-the-oven bagels!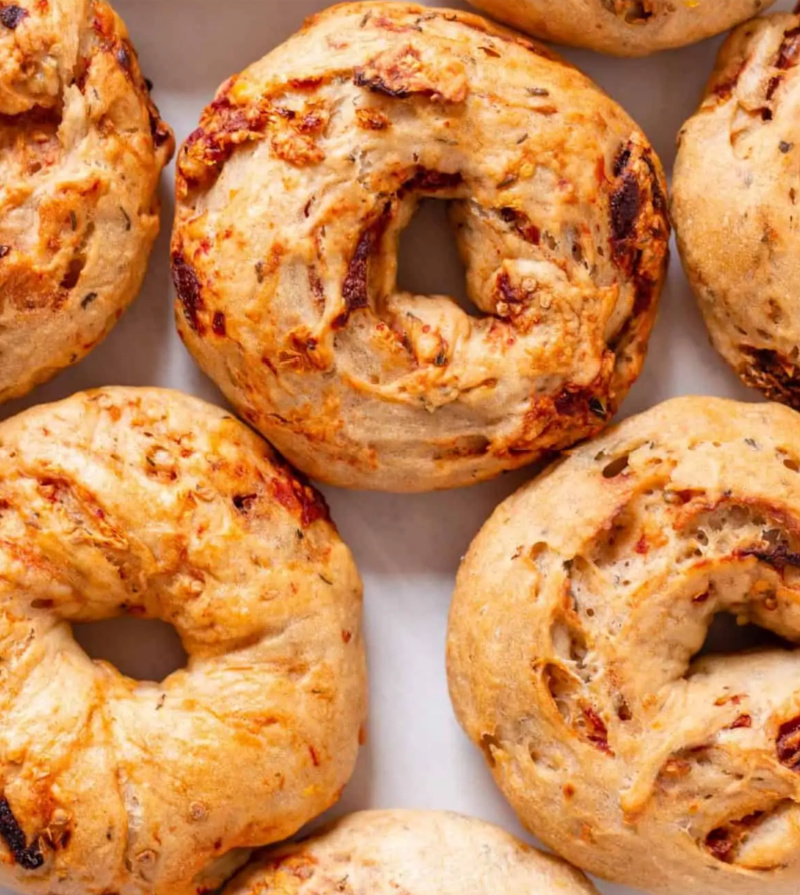 Sun-Dried Tomato and Herb Sourdough Bagels by Cultured Guru: If you love bagels & pizza you are going to love these bagels. These "pizza bagels" are a perfect savory breakfast. You just need a few simple ingredients and an active sourdough starter for this recipe.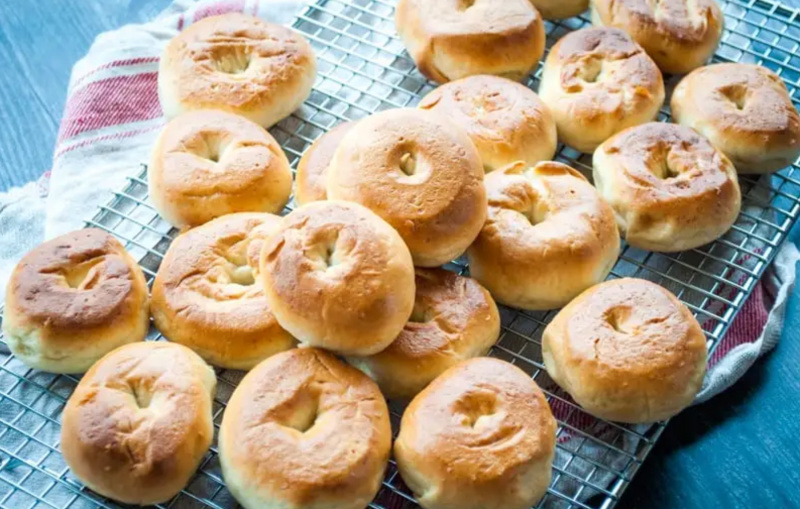 Mini Bagels by Little House Big Alaska: That's right, let's make mini bagels! These are fun to make because you get 24 little bagels to snack on.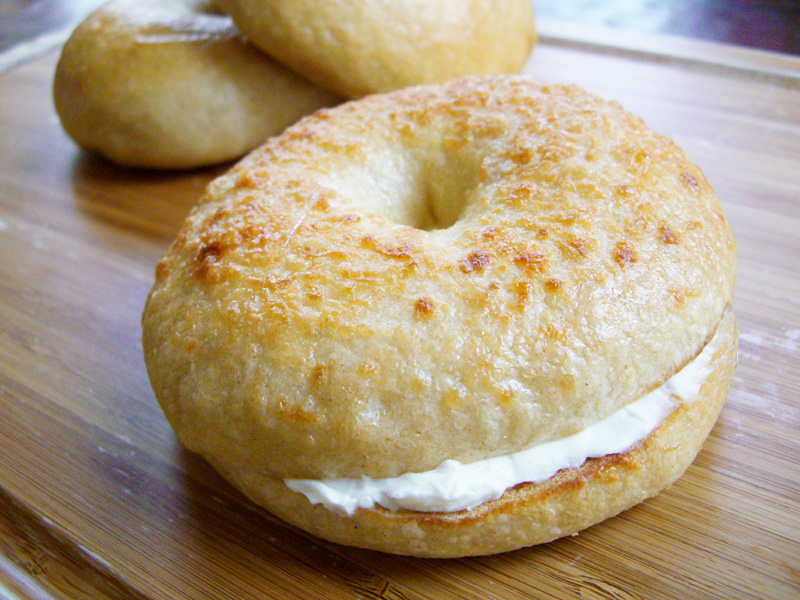 New York Style Bagels by Sweet Anna's: When craving an authentic bagel, this recipe is the hands-down winner!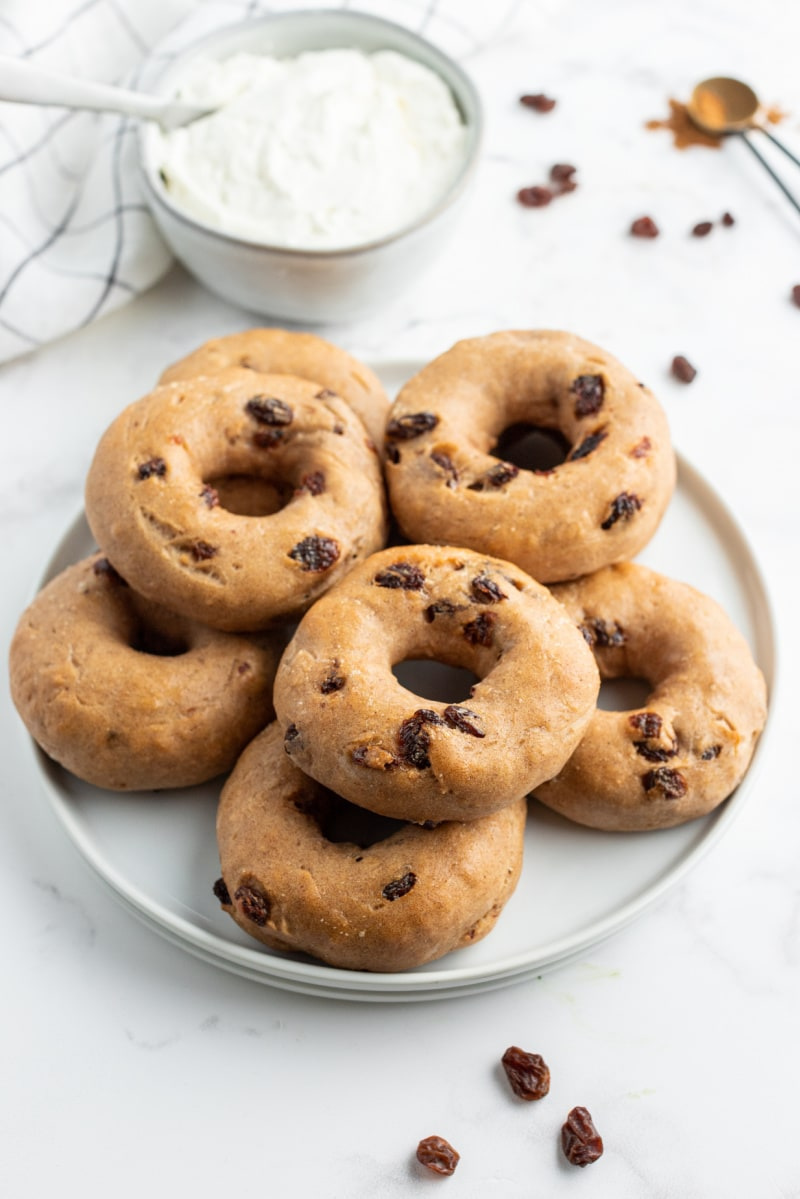 2-Ingredient Cinnamon Raisin Bagels by RecipeGirl: These are easy-to-make, baked bagels made with two ingredient dough. They have added cinnamon, raisins and an egg wash on top to make a total of five ingredients needed for the complete recipe.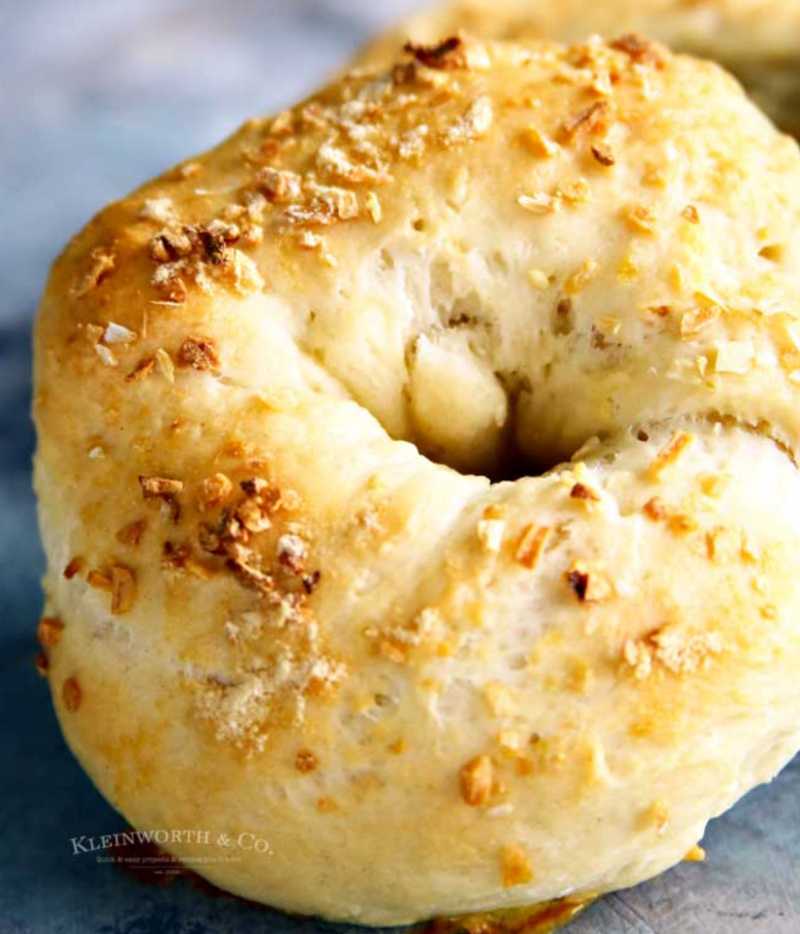 Onion Bagels by Kleinworth & Co: These are an easy breakfast recipe. With only 5-ingredients and no yeast needed, these bagels are ready to enjoy in less than 30 minutes.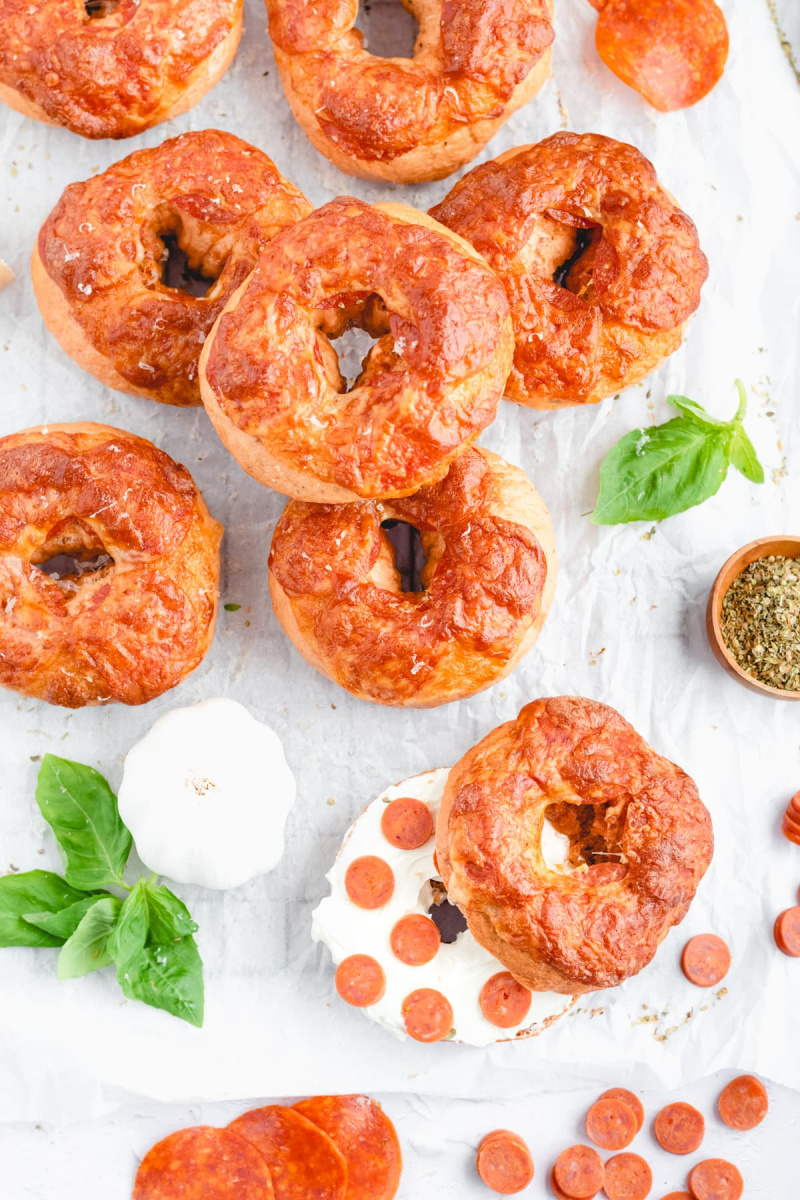 Pizza Bagels by The Practical Kitchen: If you're ready to get serious about pizza bagels then you need to try making these tomato basil pepperoni bagels from scratch.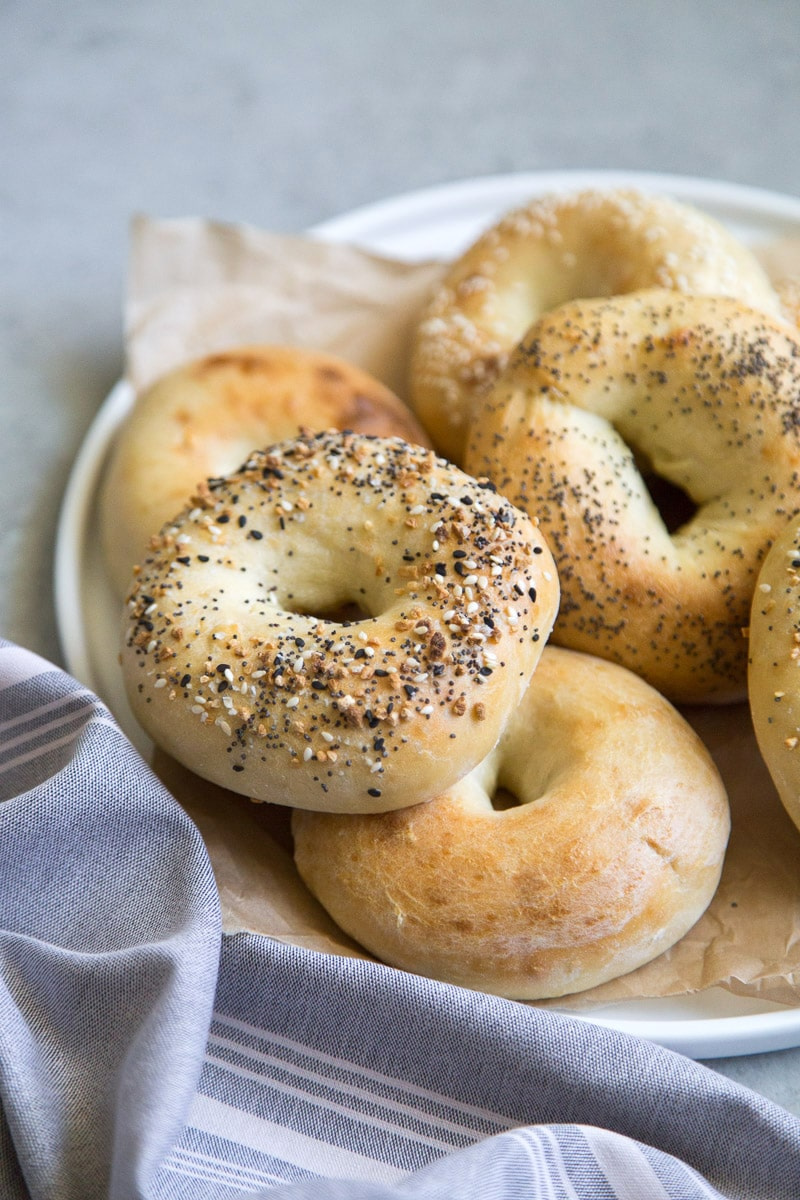 2-Ingredient Bagels by RecipeGirl: These bagels are simply made with self rising flour and non-fat Greek yogurt! They're a terrific (more diet friendly) version of traditional bagels.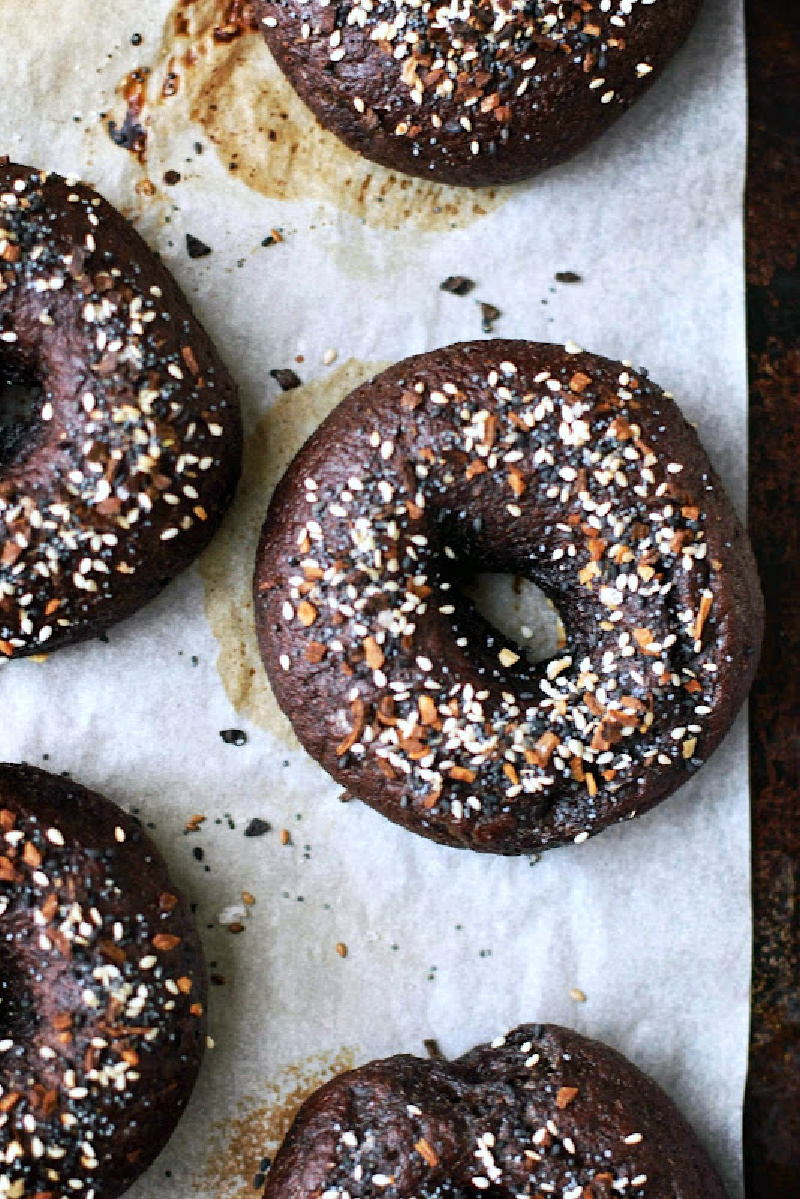 Pumpernickel Bagels by Milk and Honey: Make this popular bagel flavor!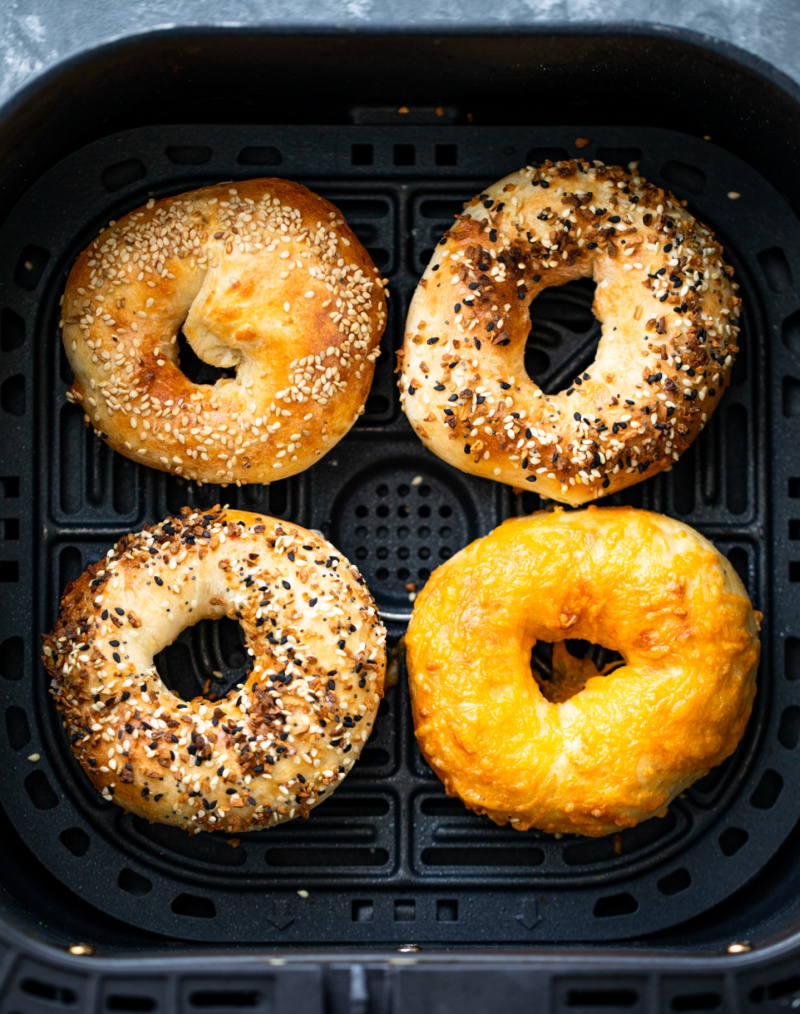 Air Fryer Bagels by Gimme Delicious: These bagels are chewy, soft, and insanely delicious. They're made with just 3 ingredients and can easily be customized with a variety of yummy toppings.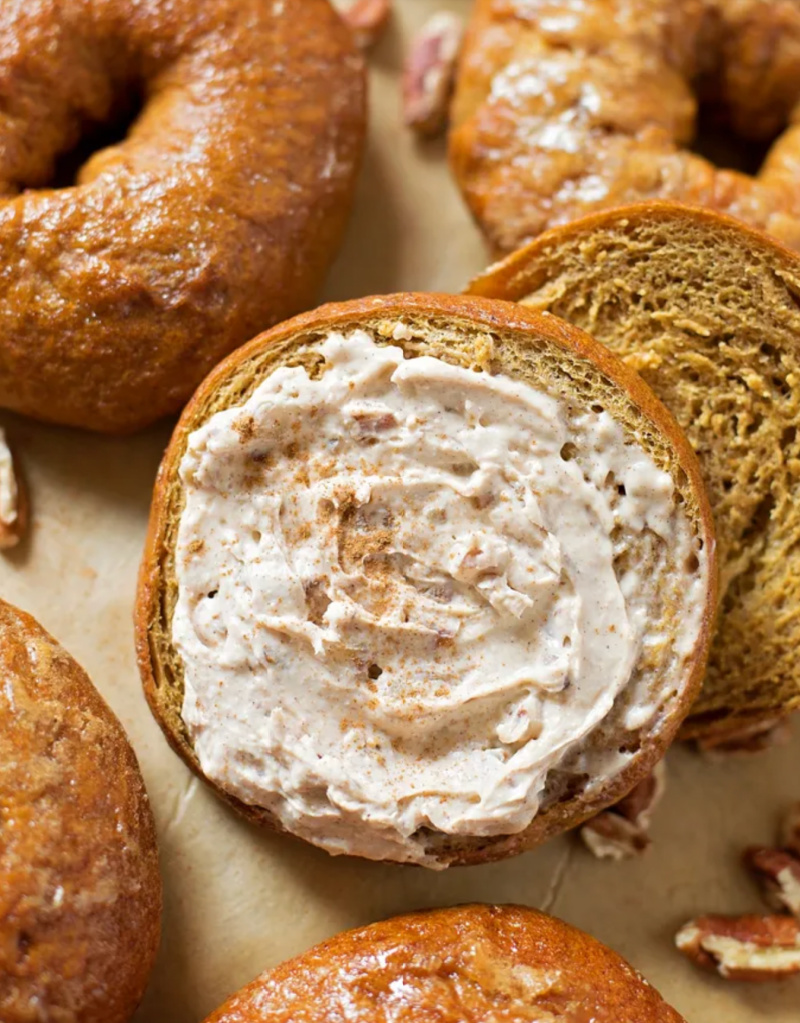 Pumpkin Bagels by Life Made Simple: These bagels are topped with a whipped honey pecan cream cheese spread, they are perfect for those chilly fall mornings!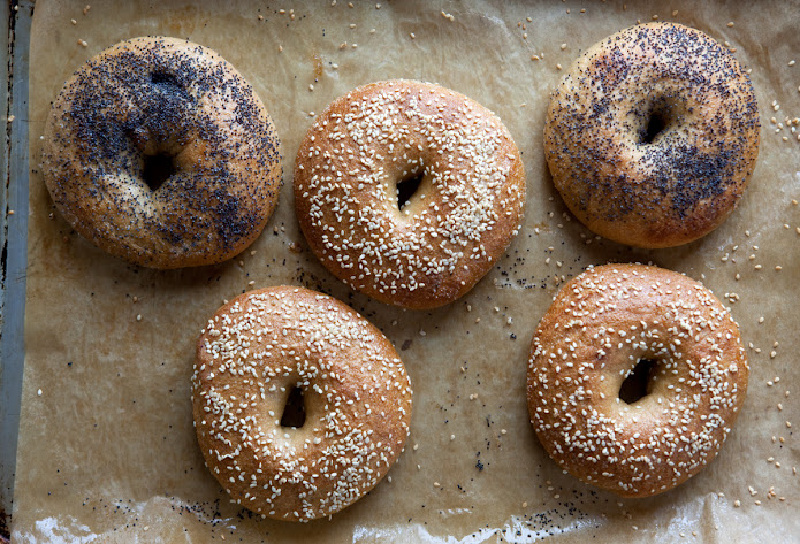 Whole Wheat Bagels by The Flour Sack: These bagels are basically the kind you'd get at that real-deal bagel shop. They are crispy and tough on the outside with soft, chewy, and flavorful interiors.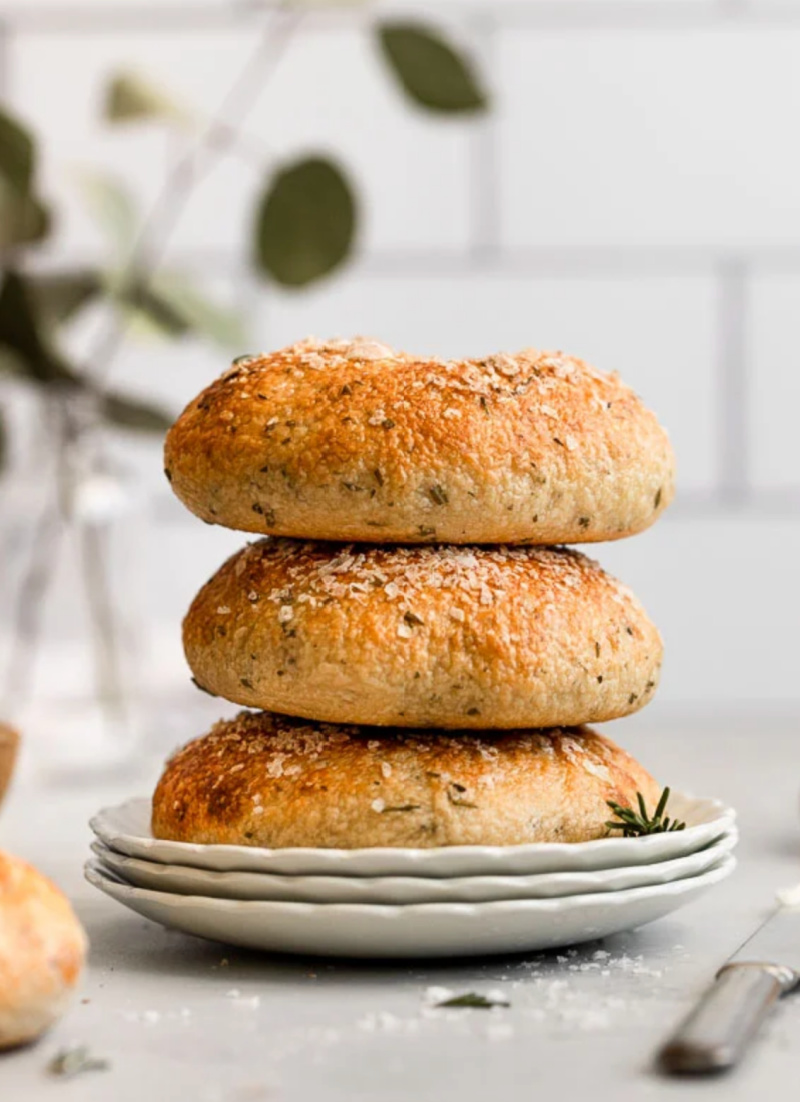 Rosemary Bagels by Fork in the Kitchen: You'll fall in love with their chewy and soft texture, and even more so with the fresh rosemary throughout and the flaky sea salt on top. It's a small batch recipe that makes 6 perfect bagels.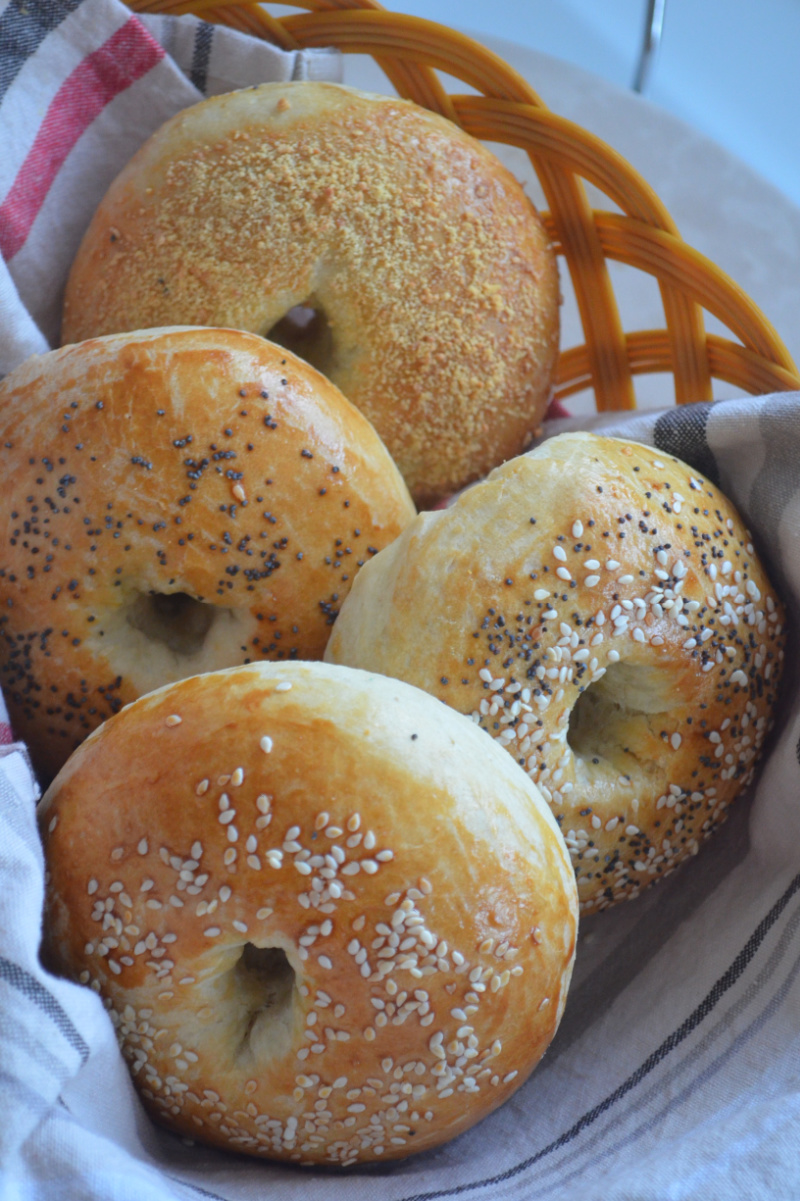 Small Batch Bagels by SweetNSpicyLiving: This bagel recipe skips the process of using baking soda solution. Don't worry, they taste great even without submerging them in baking soda water. The texture is slightly dense and chewy, but at the same time soft.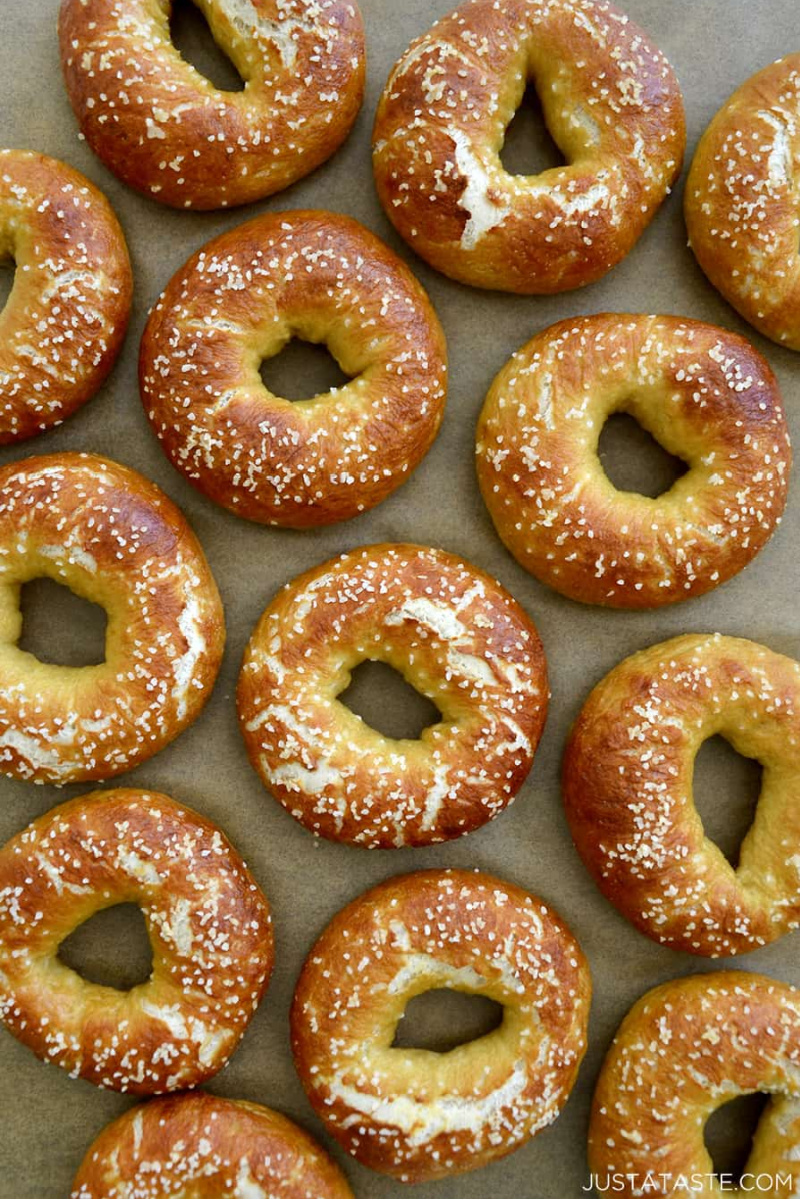 Soft Pretzel Bagels by Just a Taste: Two beloved carbs join forces in a recipe for these bagels that combines traditional soft pretzel flavor with classic chewy bagel texture.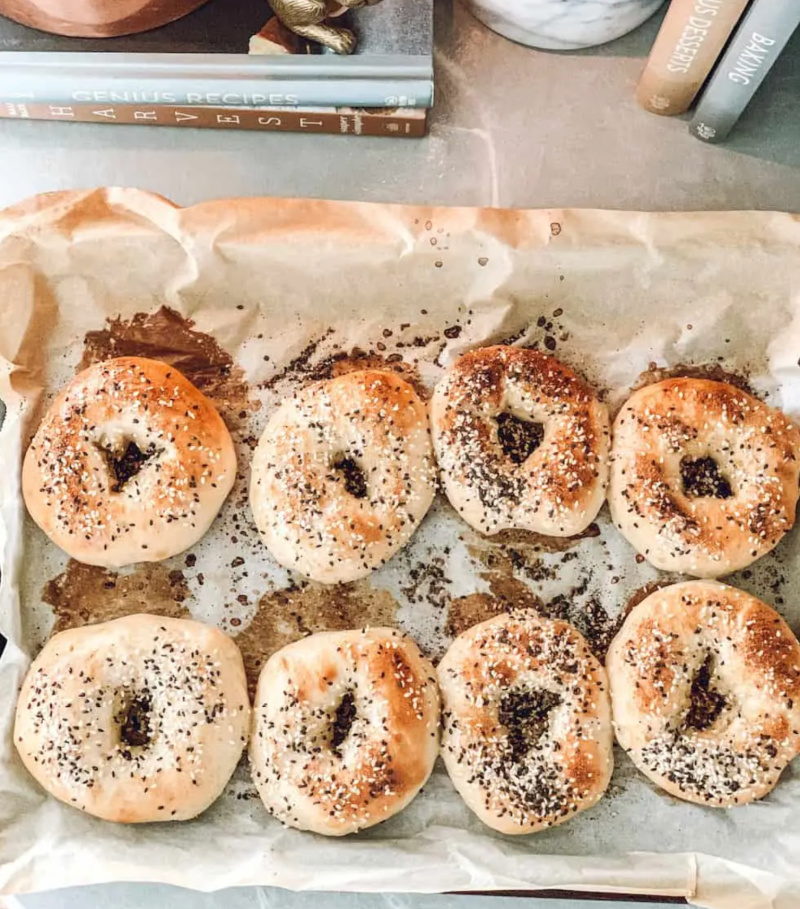 Sourdough Bagels by The Beauty Revival: These bagels are so simple to make and are reminiscent of sourdough bread. Sprinkle them with cheese, everything seasoning or cinnamon & sugar for the perfect breakfast.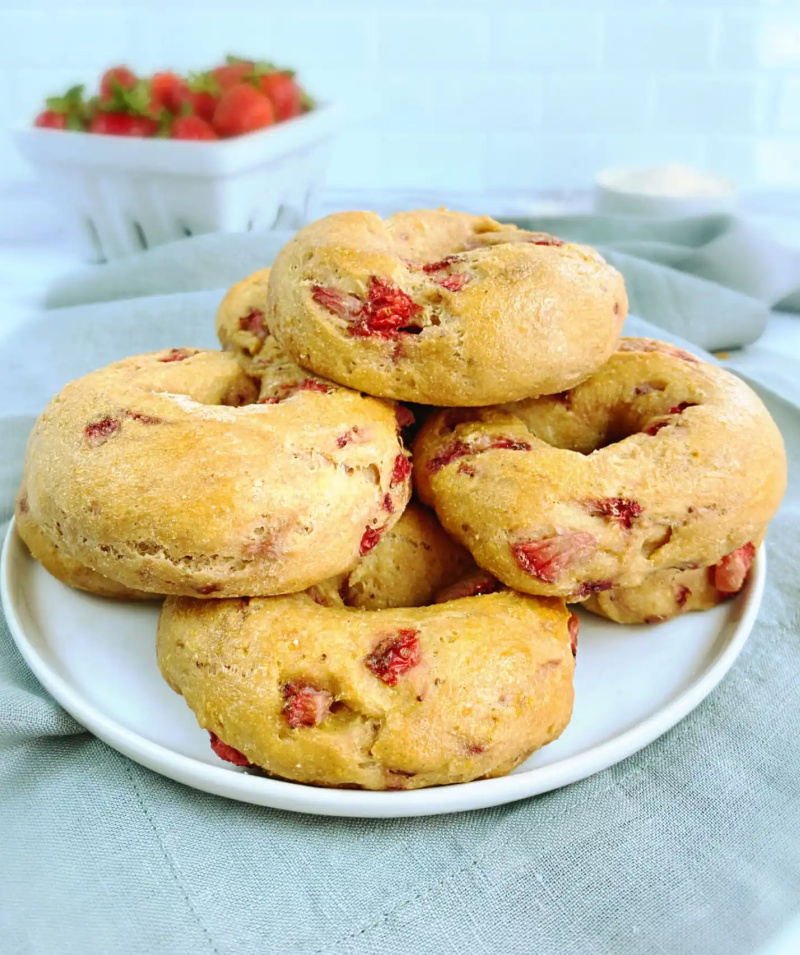 Strawberry Bagels by Your Choice Nutrition: These no-yeast bagels come together with just 6 simple ingredients. They are soft, yummy and so easy to make!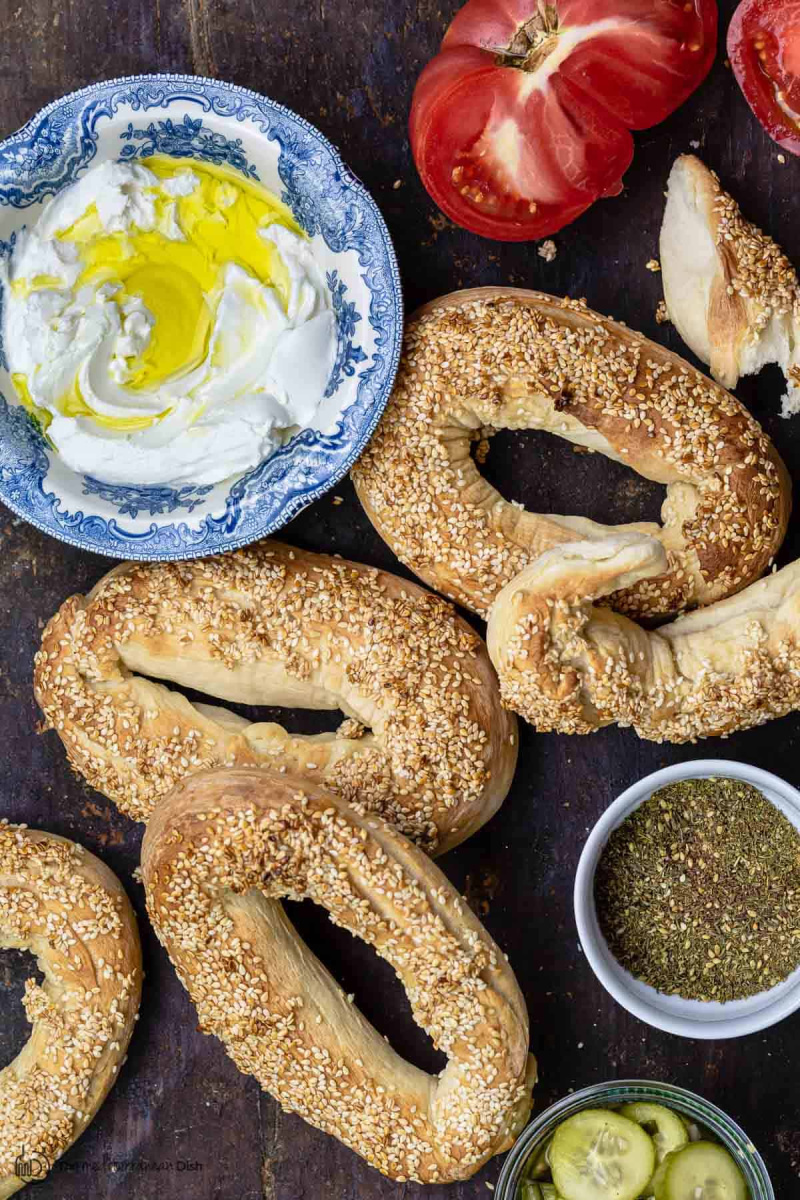 Jerusalem Bagels by The Mediterranean Dish: Also called Ka'ak Al Quds, these are soft and airy oval-shaped bagels with a slight sweetness, thanks to the honeyed sesame topping! They are easy to make and take only a few familiar ingredients.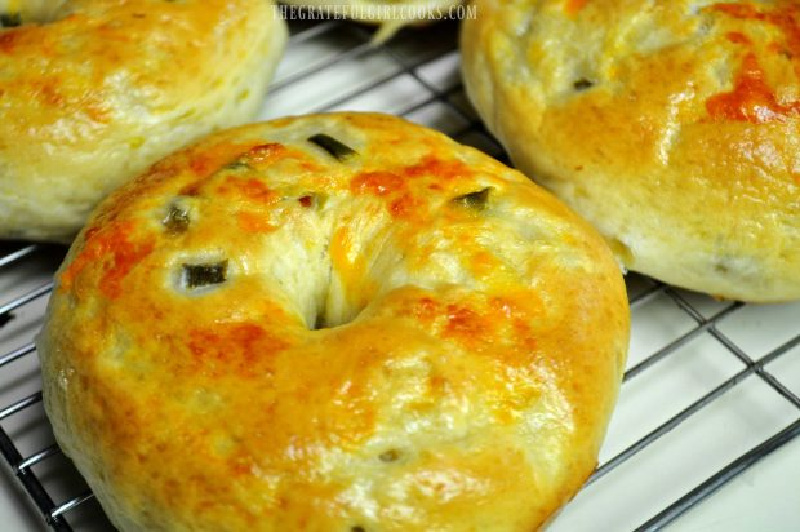 Jalapeno- Cheddar Bagels by The Grateful Girl Cooks: By boiling AND baking, these bagels transform into a nice looking, chewy bagel! They are bakery-style bagels with delicious flavor.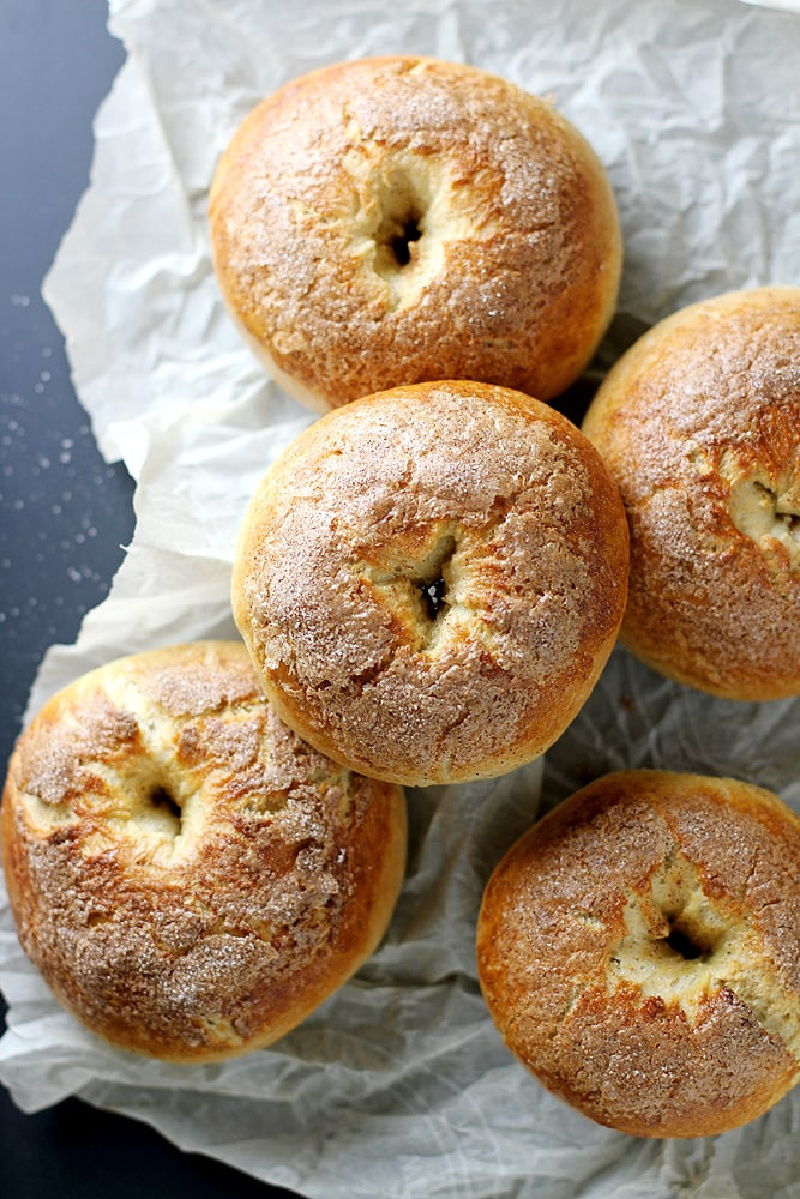 French Toast Bagels by Girl vs. Dough: Soft, maple-infused bagels are baked and topped with a crunchy cinnamon-sugar mixture that tastes just like French toast in bagel form.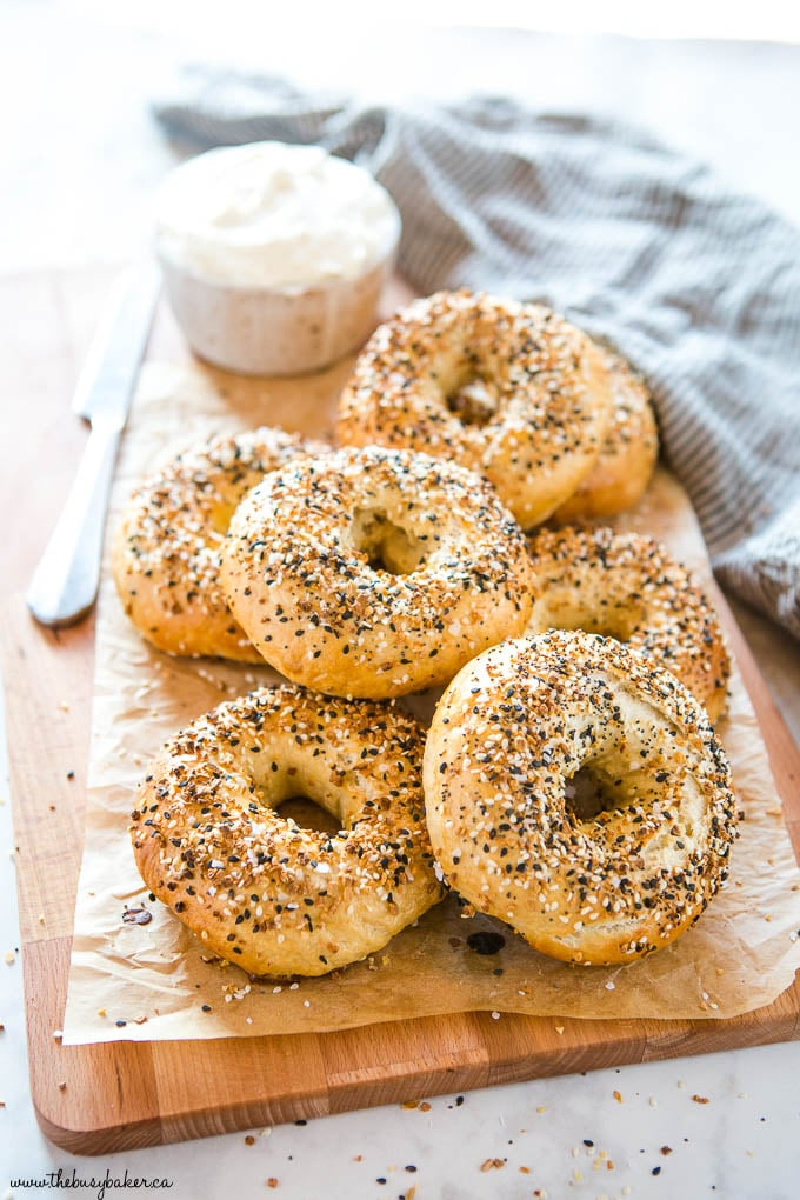 Everything Bagels by The Busy Baker: These bagels are perfectly dense and chewy, and topped with Everything Bagel Seasoning. And they're SO easy to make with no special equipment or ingredients!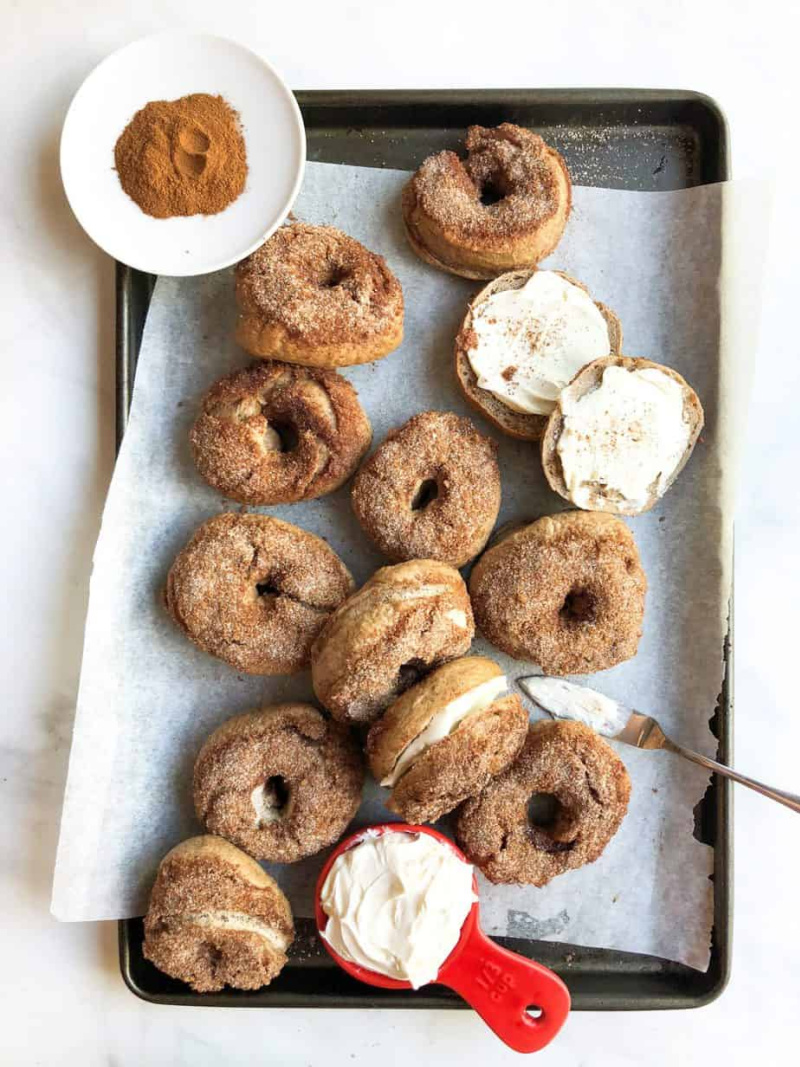 Cinnamon Sugar Crunch Bagels by To Eat, Drink and Be Married: These are an easy-to-make bagel recipe. They are just like Panera's or Thomas Cinnamon Swirl bagels, plus an added, delicious crunchy topping!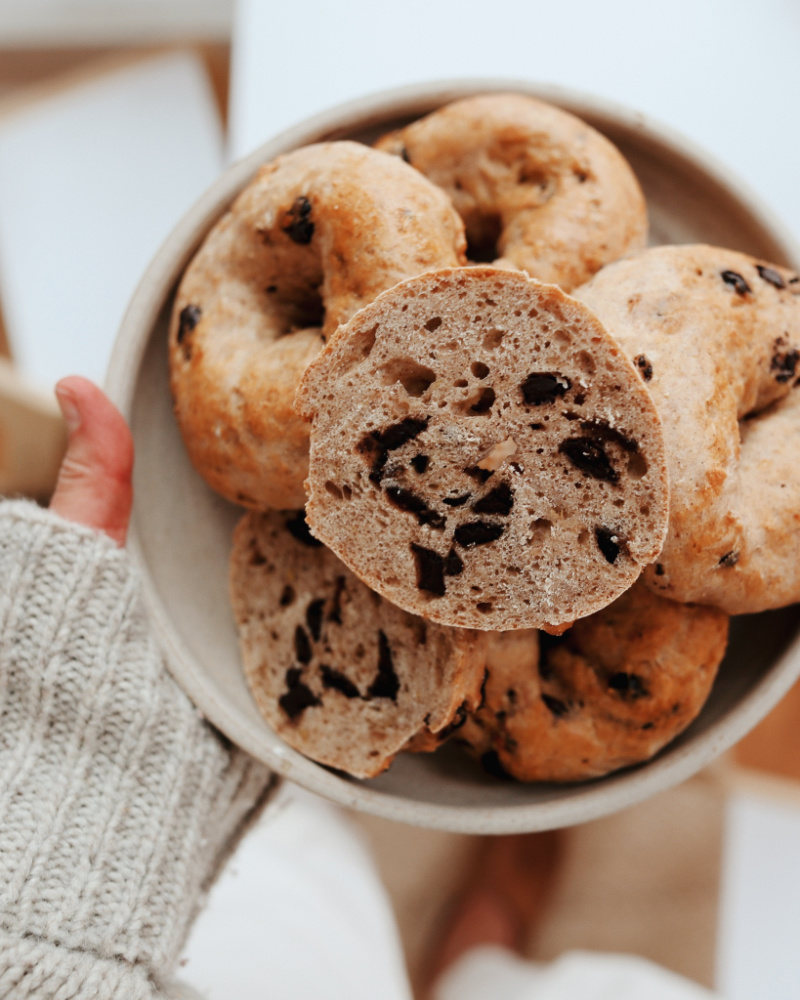 Chocolate Chip Banana Bread Bagels by In My Bowl: These simple bagels are made with with ripe banana, greek yogurt, and maple. They're protein rich, chewy and warm and wonderfully doughy.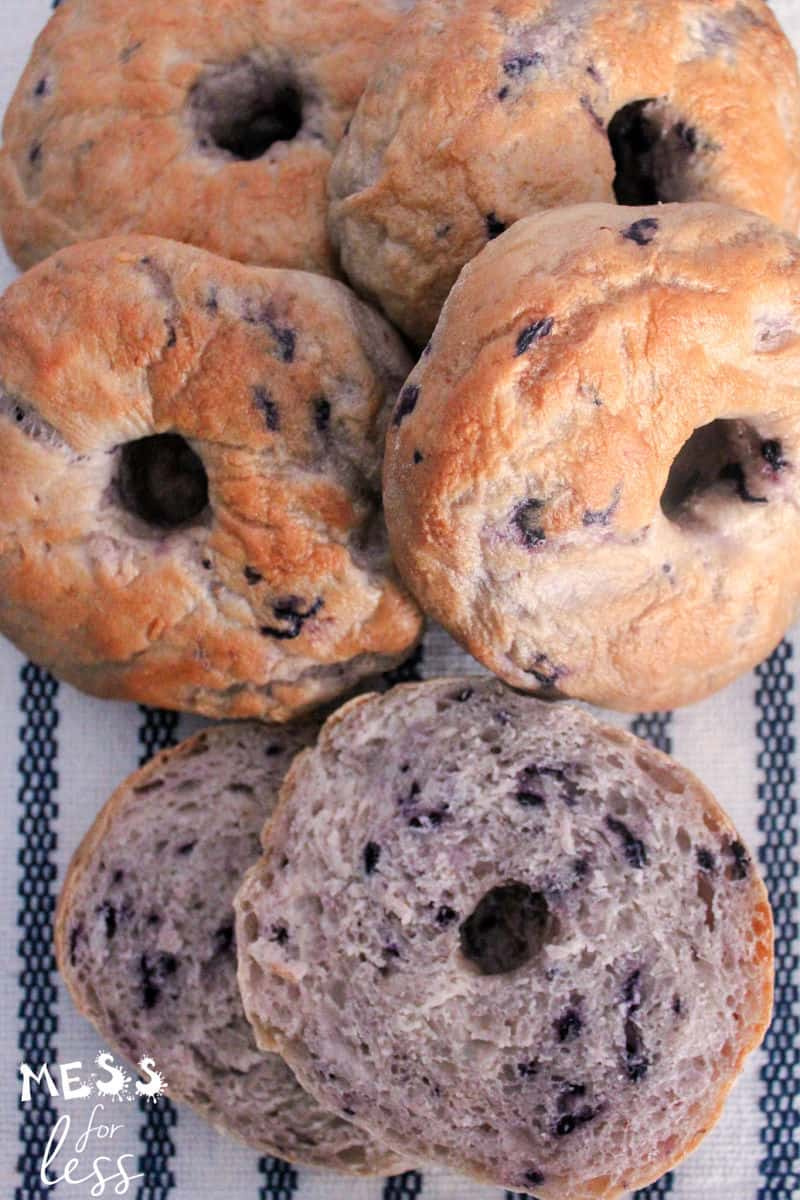 Blueberry Bagels by Mess for Less: These are delicious homemade bagels bursting with blueberry flavor.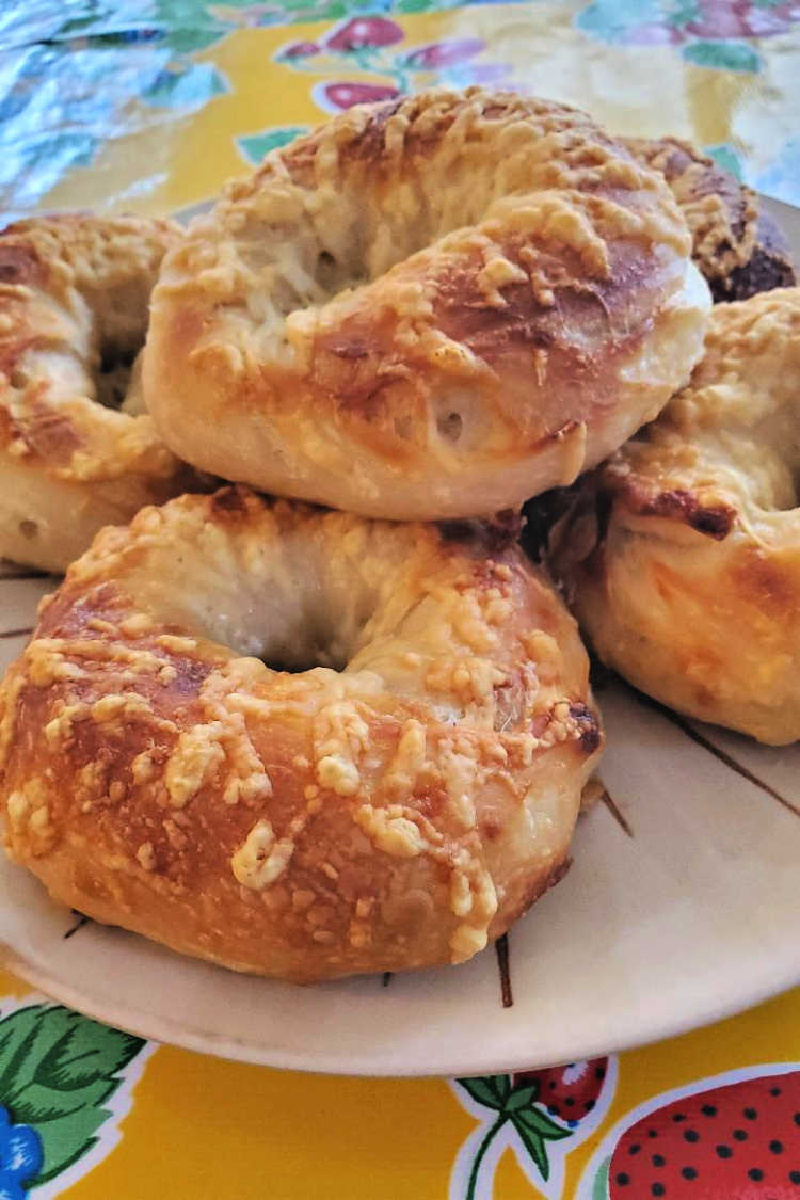 Asiago Cheese Bagels by Pastry Chef Online: A long, slow rise gives these bagels a lovely chewy texture. They're better than Panera's asiago bagels!
Fun Facts about Bagels
The size of bagels has changed over time. In 1915, they were about 2 ounces vs. today at about 6 ounces.
Bagels are typically made by shaping, proofing, boiling and baking.
"Bagel" is a Yeshivish term for sleeping 12 hours straight.
In tennis, a bagel refers to a player wins a set 6-0.
Astronaut Gregory Chamitoff brought 18 sesame bagels with him to space in 2008.
In 1900, the Bagel Brunch became popular in New York City. This was a bagel topped with lox, cream cheese, capers, tomato and red onion.