Summer holidays are approaching, so these 25 Best Potluck Salad Recipes are going to come in handy!

A potluck is a party where each guest contributes a dish to be shared. Make something homemade to contribute. A salad is easy to make, and there are so many different varieties to choose from.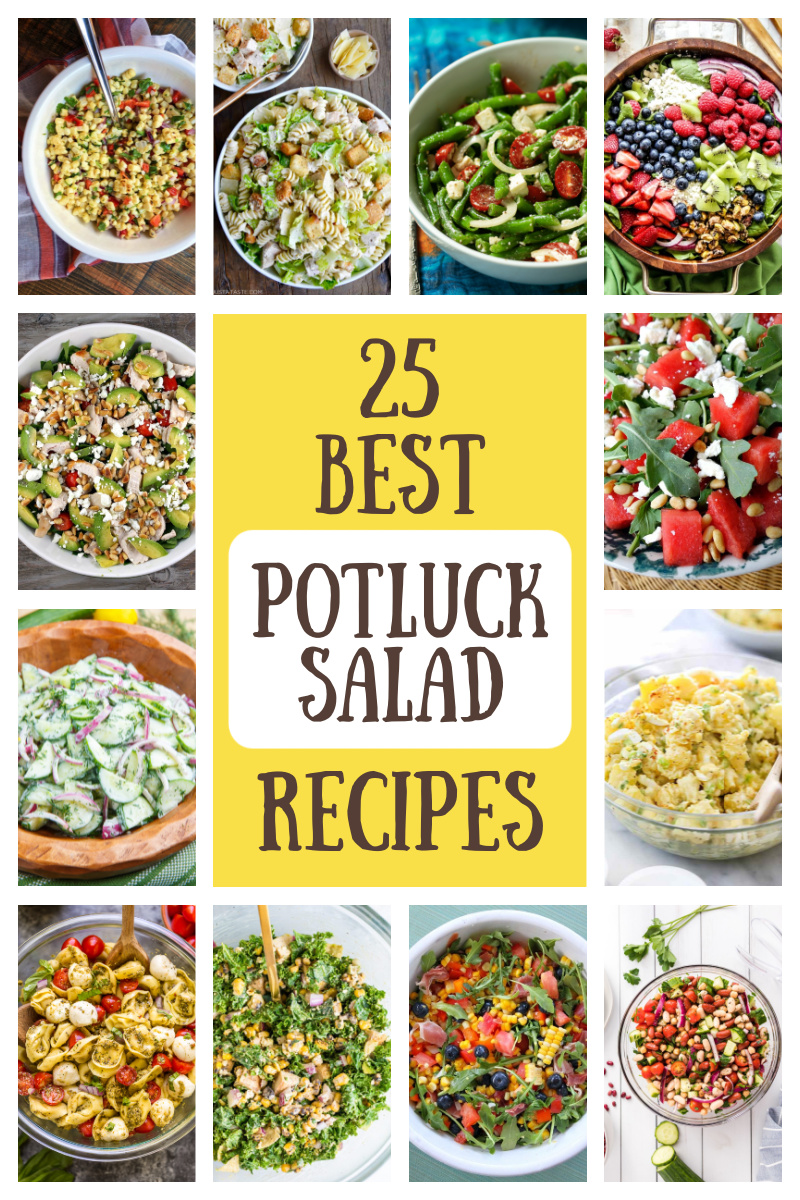 Best Potluck Salad Recipes
Memorial Day, 4th of July, Labor Day and summer barbecues are all perfect occasions for serving salad. If you're faced with having to bring something to contribute to a potluck, a salad is an easy, low-stress contribution. This collection of the best potluck salad recipes includes green salads, bean salads, potato salads, pasta salads and more. Bookmark your favorites to make for summer potluck parties!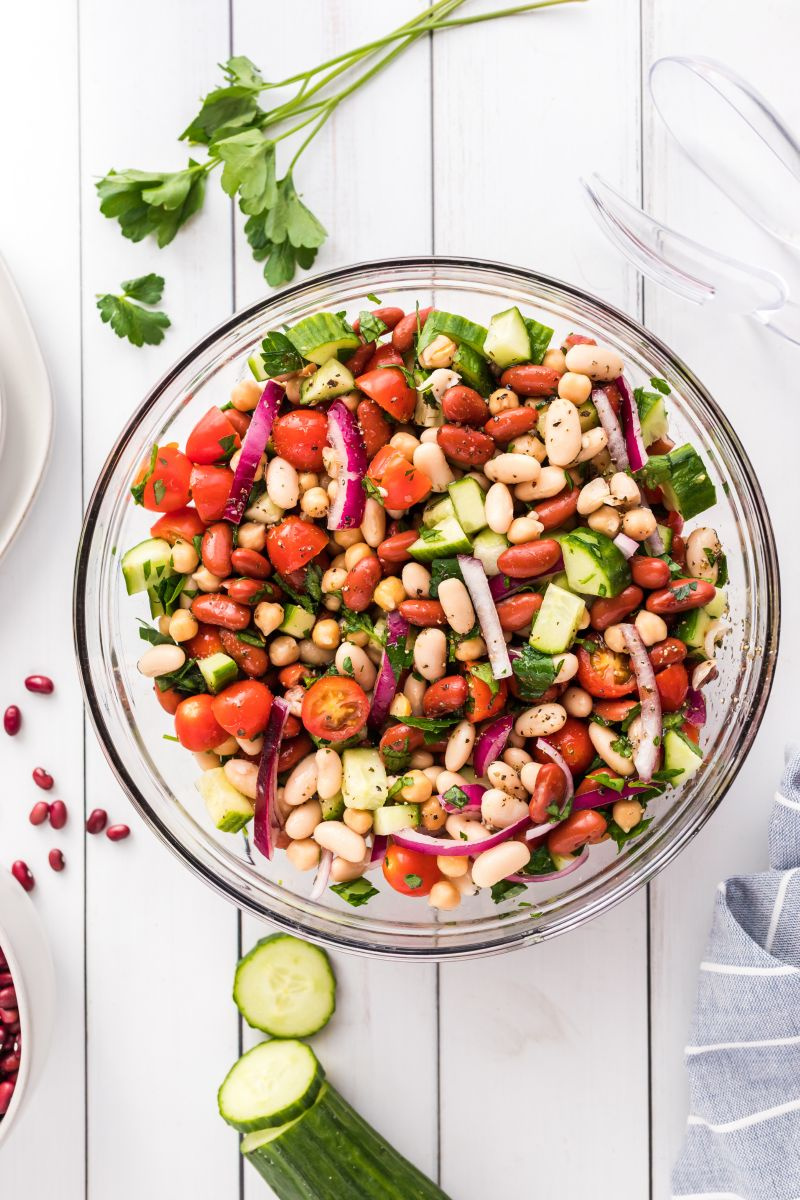 Three Bean Salad by Recipes For Holidays. Better than the classic version, the addition of vegetables and a totally delicious, homemade dressing turns out a great salad to serve for a potluck party!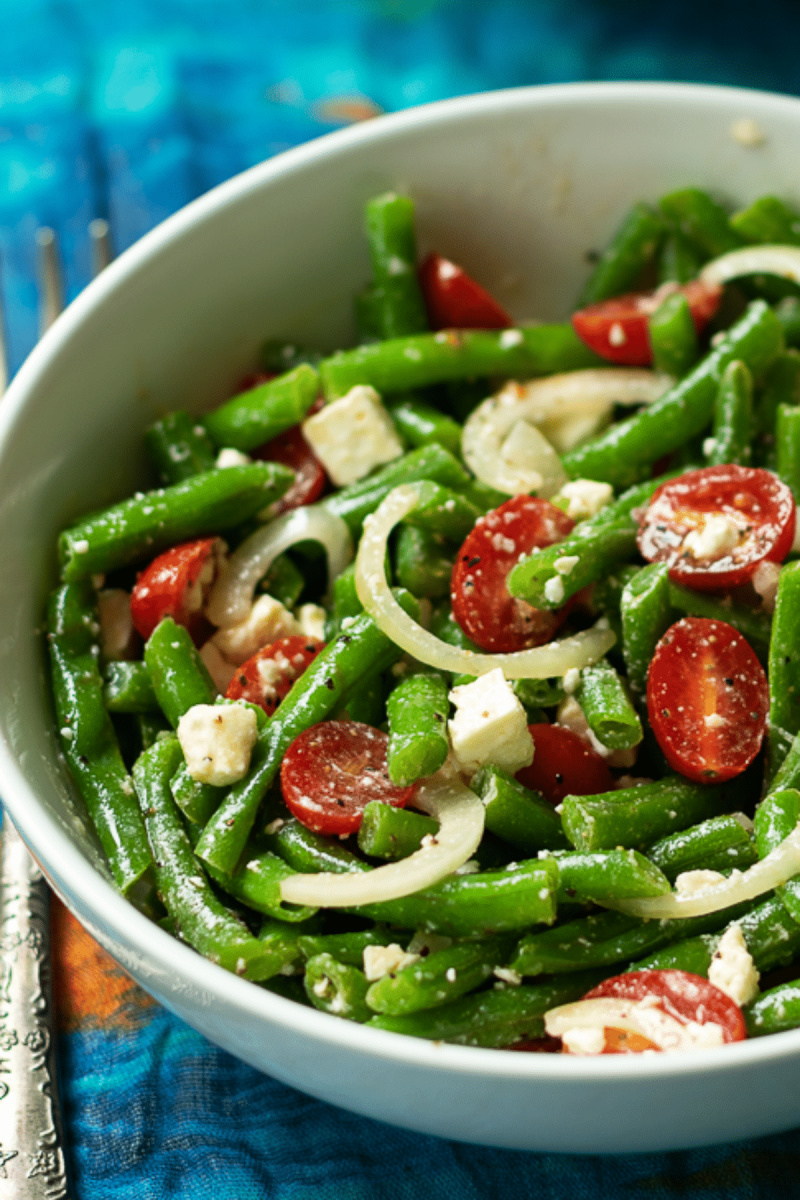 Green Bean Salad by A Southern Soul. Fresh green beans tossed in a bright, lemony dressing with tomatoes, onions, and feta cheese make an irresistible salad!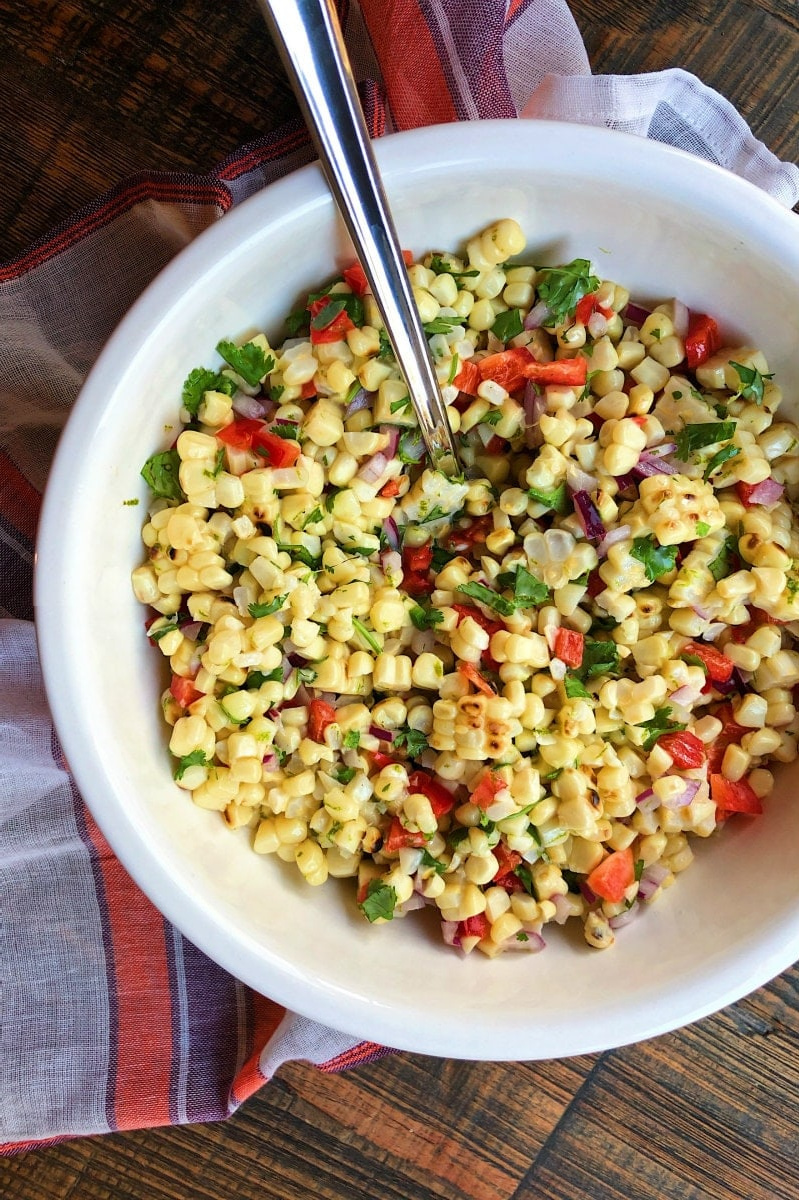 Grilled Corn Salad by Recipe Girl. This is clearly a favorite summer salad recipe. It's full of all the great flavors of summer!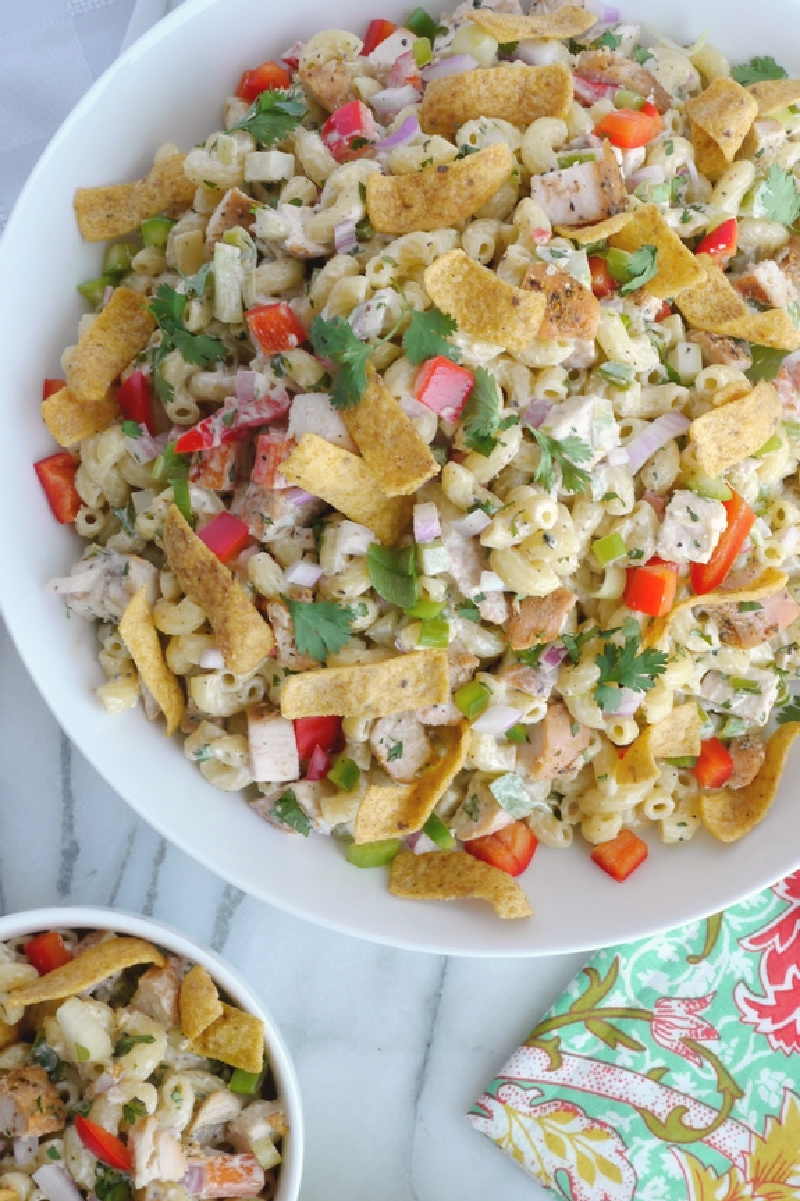 Kicked-Up Chicken Macaroni Salad by Noble Pig. The combination of jalapeño ranch dressing, fresh jalapeños and Fritos make this a super delicious macaroni salad!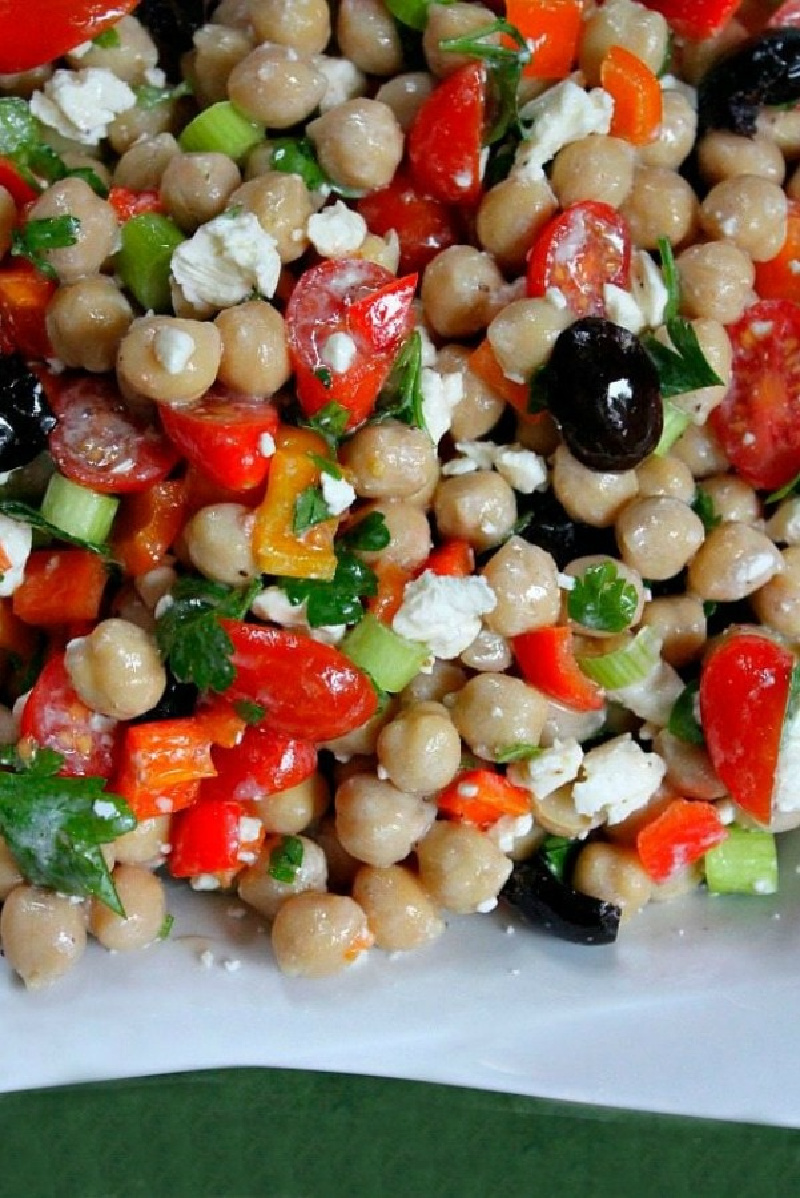 Mediterranean Chickpea Salad by Recipe Girl. This is a bright, colorful and delicious salad with a simple dressing.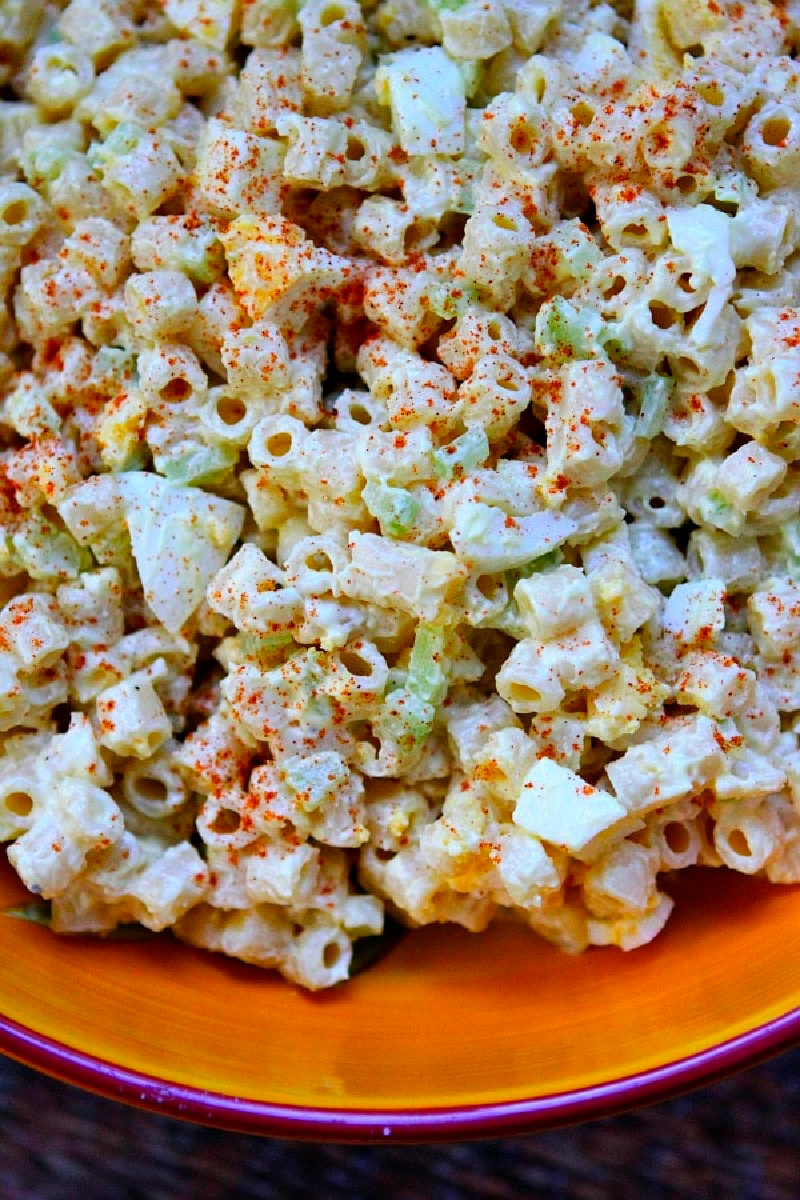 Old Fashioned Macaroni Salad by Recipe Girl. Perfect for barbecues and potlucks, this is a great, classic macaroni salad recipe.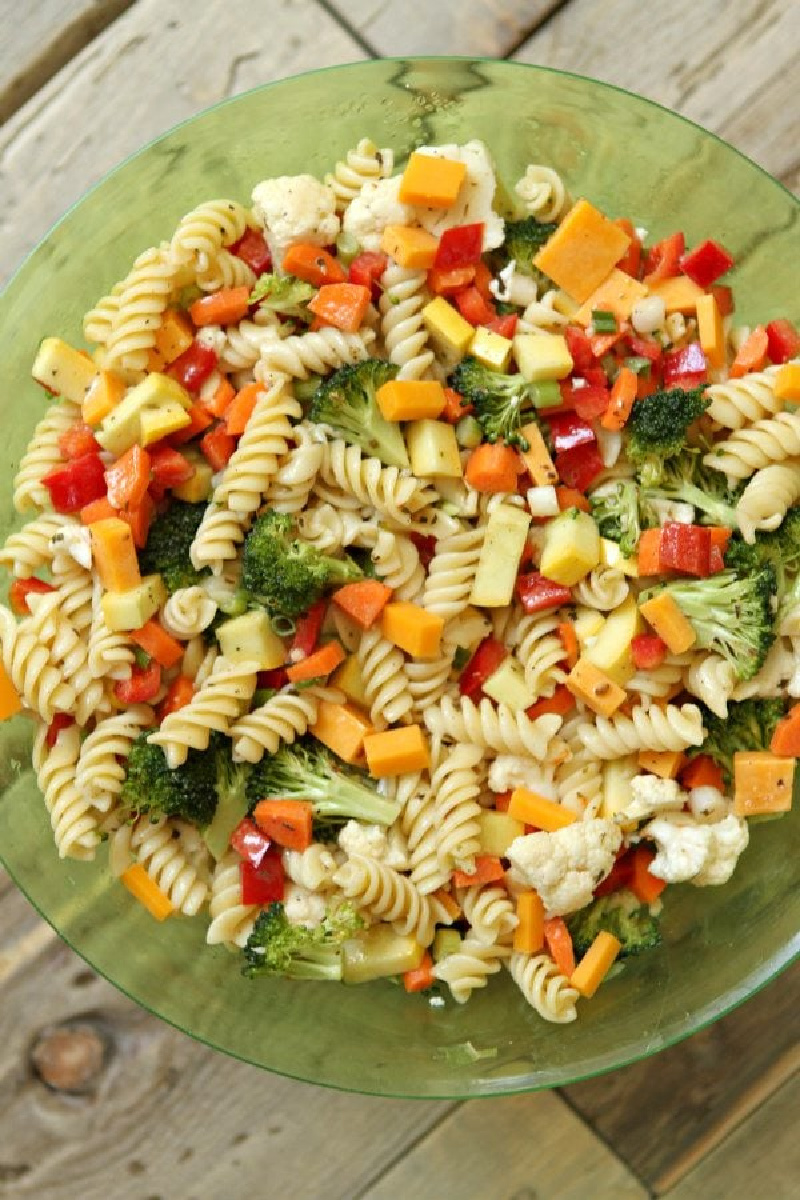 Summer Vegetable Pasta Salad by Recipe Girl. It's a pasta salad full of plenty of vegetables, cheese and tossed with a good vinaigrette.
Dilled Potato Salad with Feta by Recipe Girl. This is a delicious Greek-style, mayo-free potato salad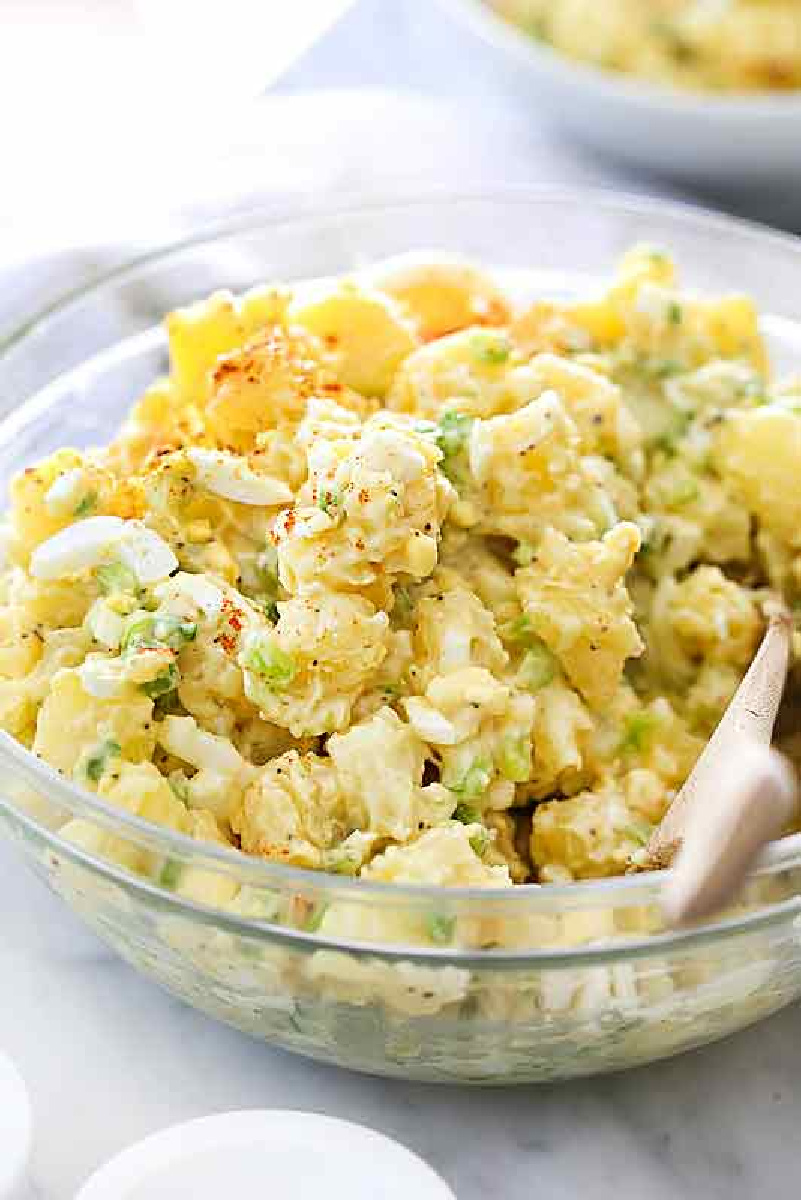 Classic Potato Salad by Foodiecrush. This potato salad recipe has been handed down through the family, and it includes secret tips that makes it the very best potato salad recipe every single time.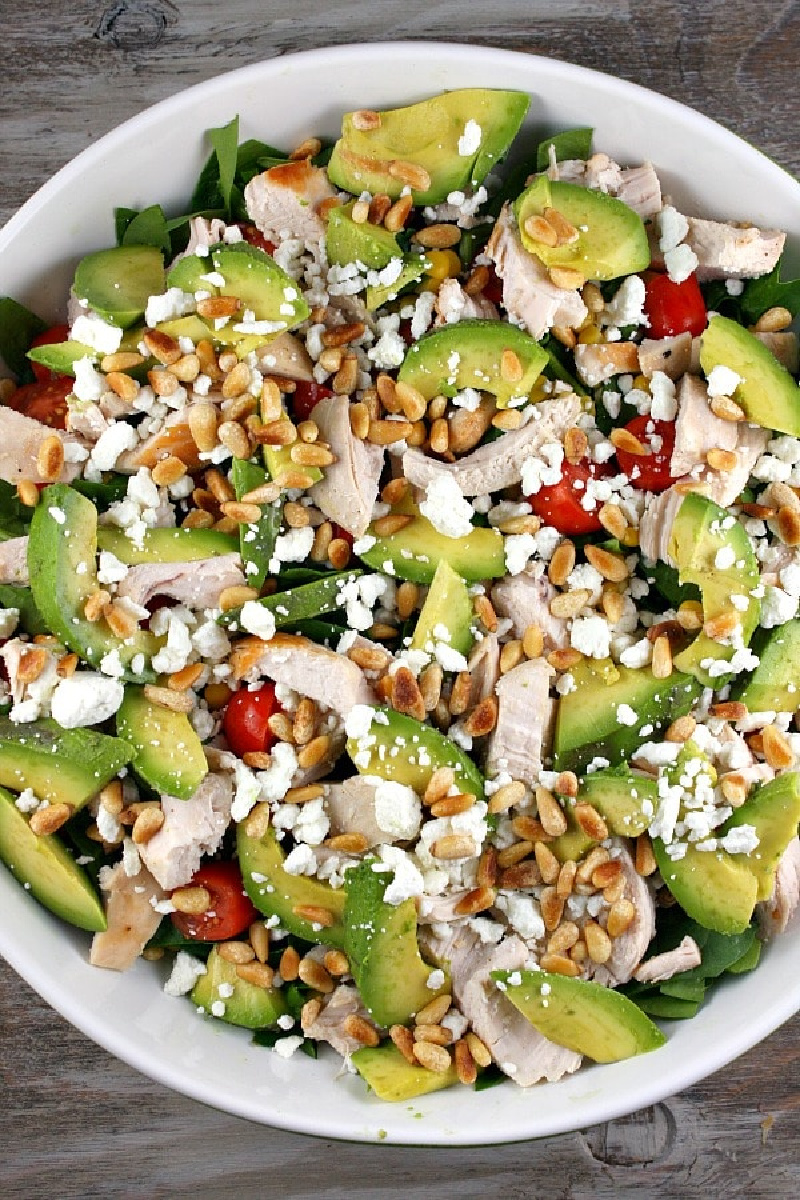 Spinach Salad with Chicken Avocado and Goat Cheese by Recipe Girl. This is a big-time favorite salad recipe filled with delicious things and tossed with a tangy dressing.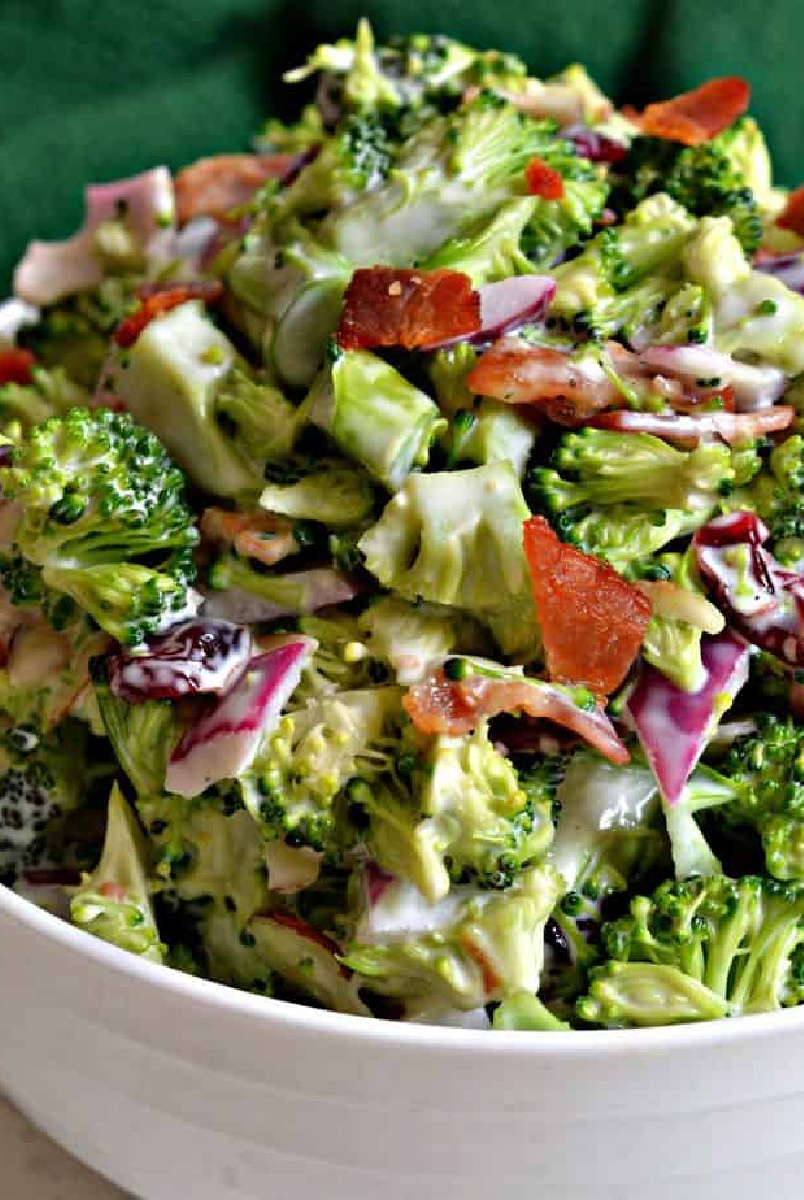 The Best Broccoli Salad by Small Town Woman. This is a favorite go to summer salad recipe with fresh broccoli, crisp smoked bacon, sweet red onion and crunchy sliced almonds.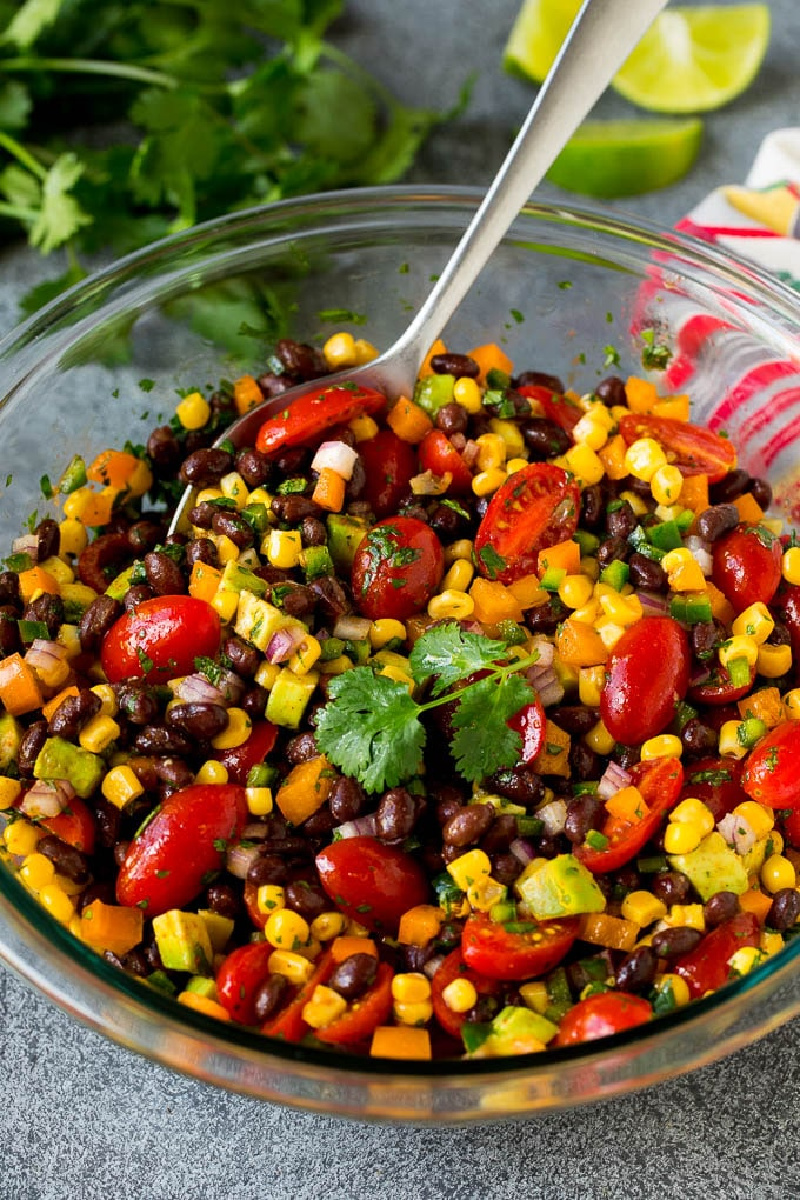 Black Bean Salad by Dinner at the Zoo. This salad is a colorful and refreshing blend of beans, corn, peppers, herbs and avocado, all tossed in a zesty lime dressing.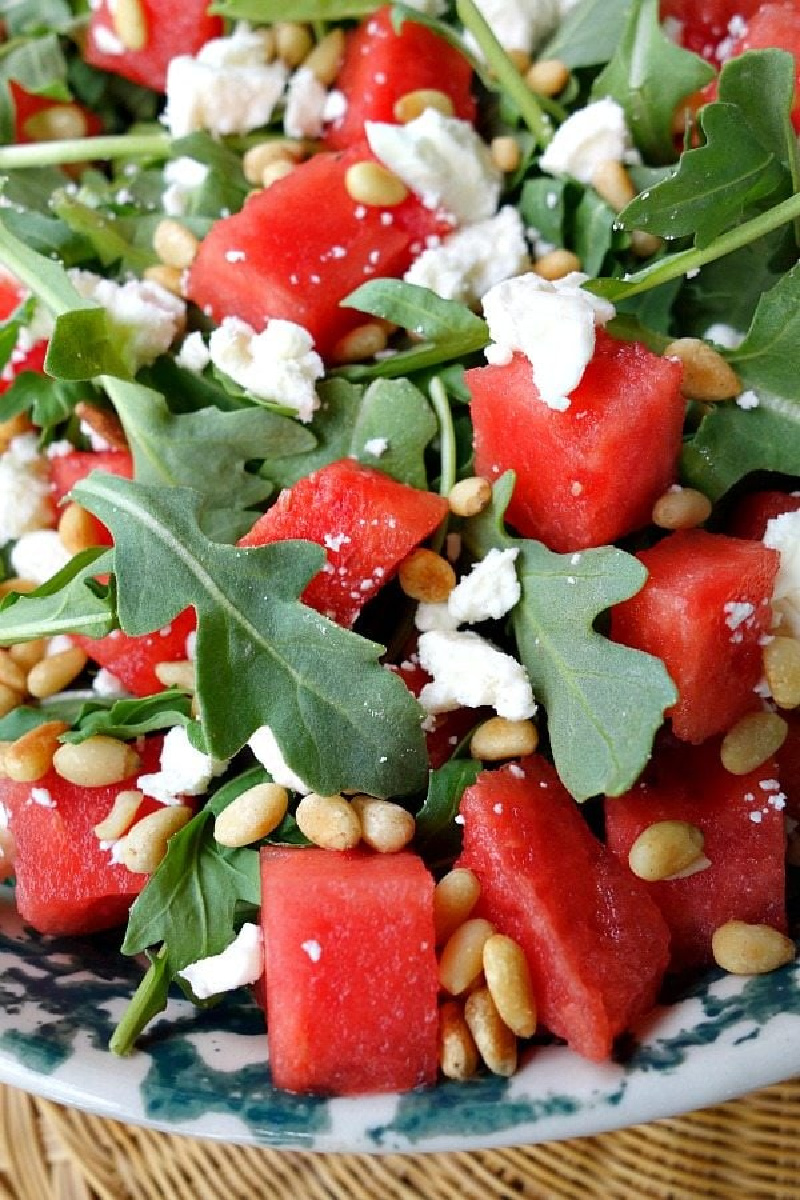 Watermelon, Feta and Arugula Salad by Recipe Girl. This is the quintessential summer salad with the perfect combination of watermelon and feta cheese.
Tex Mex Chicken Chopped Salad by Life in the Lofthouse. This salad is filled with crunchy romaine lettuce, corn, black beans and grilled chicken. It's tossed with a taco-flavored ranch dressing!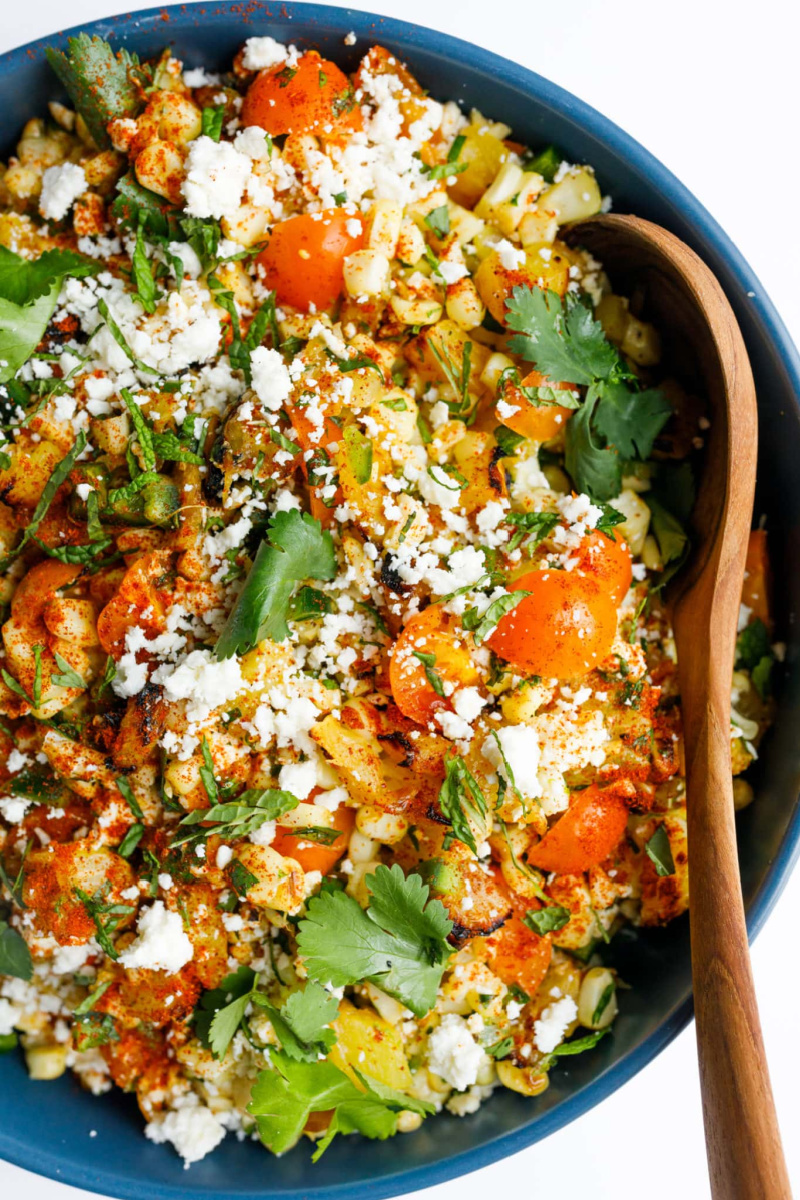 Grilled Corn Pineapple Salad by Reluctant Entertainer. This salad combines sweet, tangy, spicy, salty flavors with complimentary hints of bitter char and deep caramelization.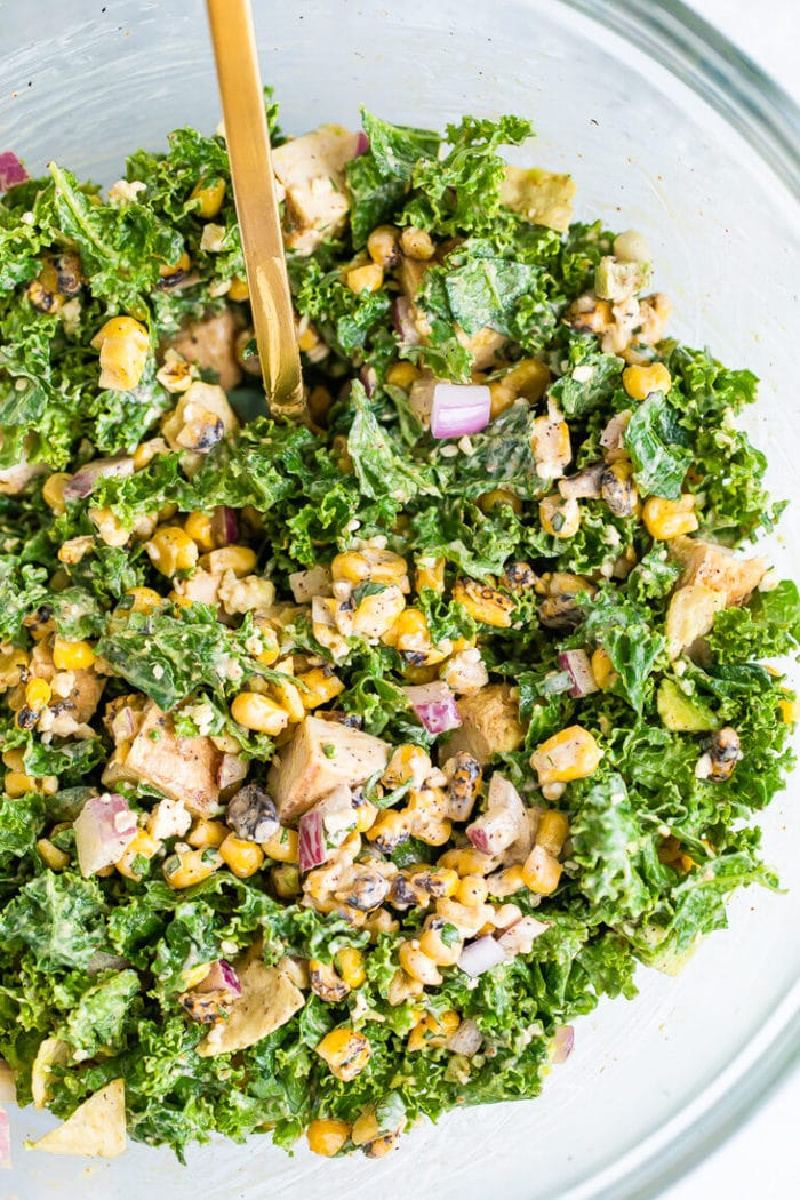 Mexican Street Corn Kale Salad by Eating Bird Food. A twist on the original, this salad is packed with veggies and protein too.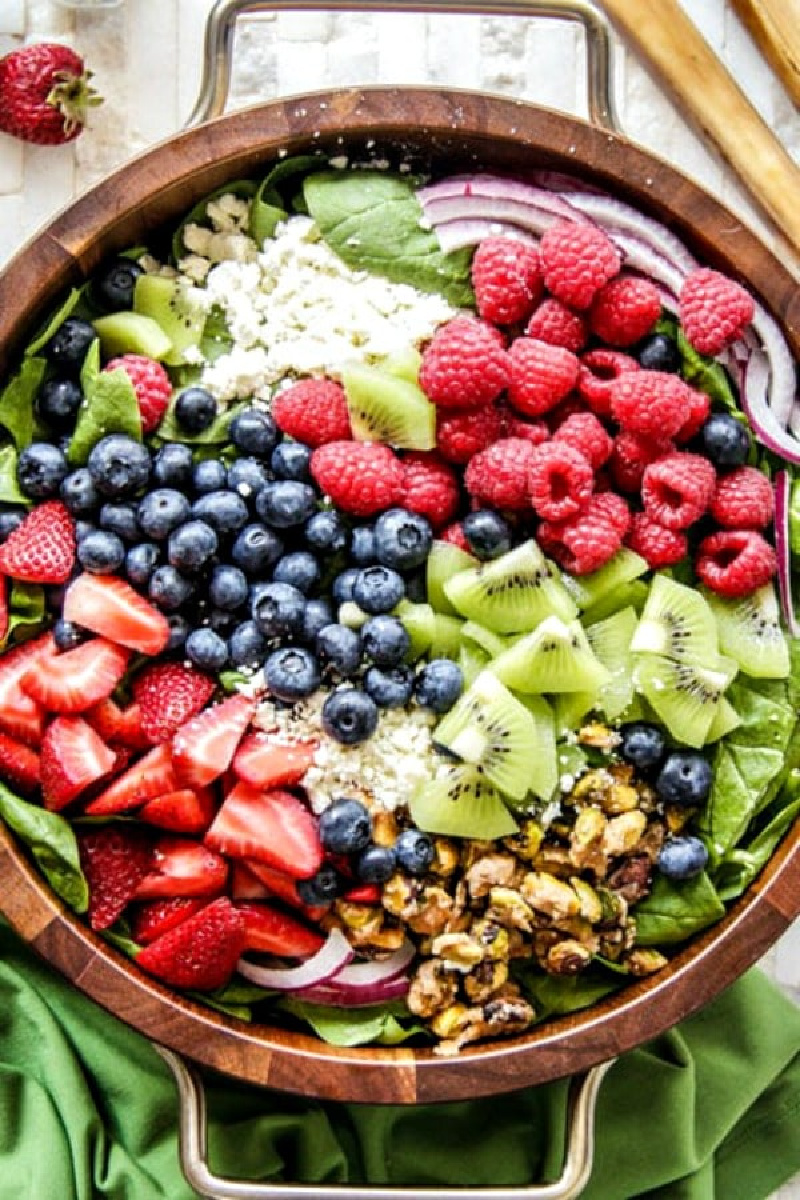 Kiwi Berry Salad with Raspberry Poppy Seed Dressing by Recipe Girl. This salad is bursting with kiwis, fresh berries, pistachios and feta to create a pretty and delicious salad!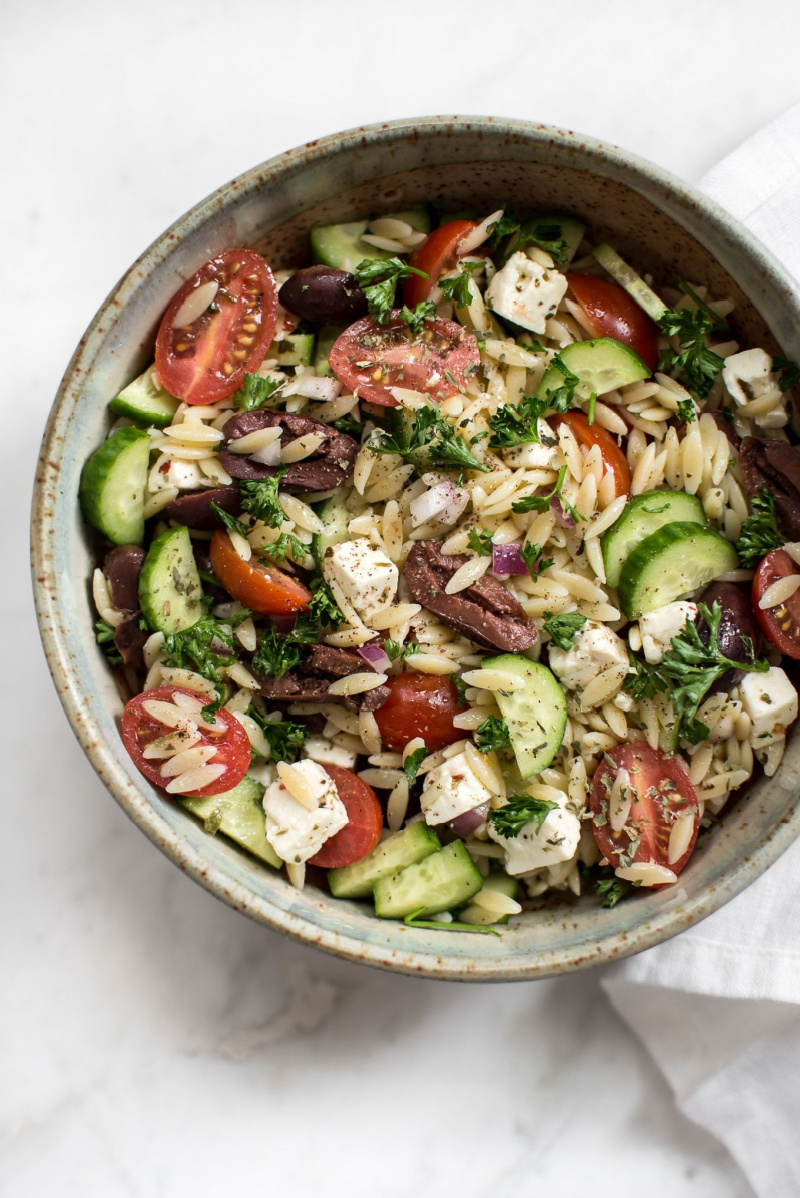 Mediterranean Orzo Salad by Salt and Lavender. Think of this as a traditional Greek salad with orzo pasta mixed in.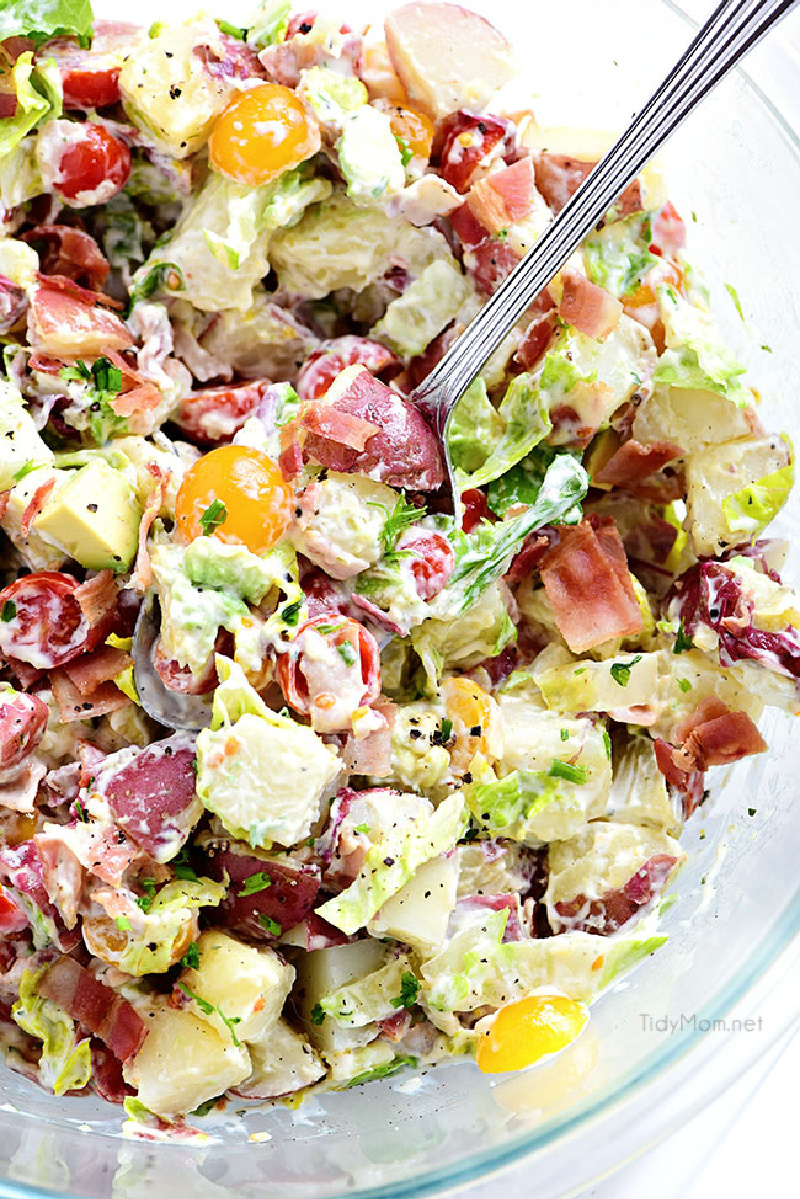 BLT Red Potato Salad with Avocado by Tidy Mom. This potato salad has an avocado ranch dressing along with bacon, lettuce, and tomato!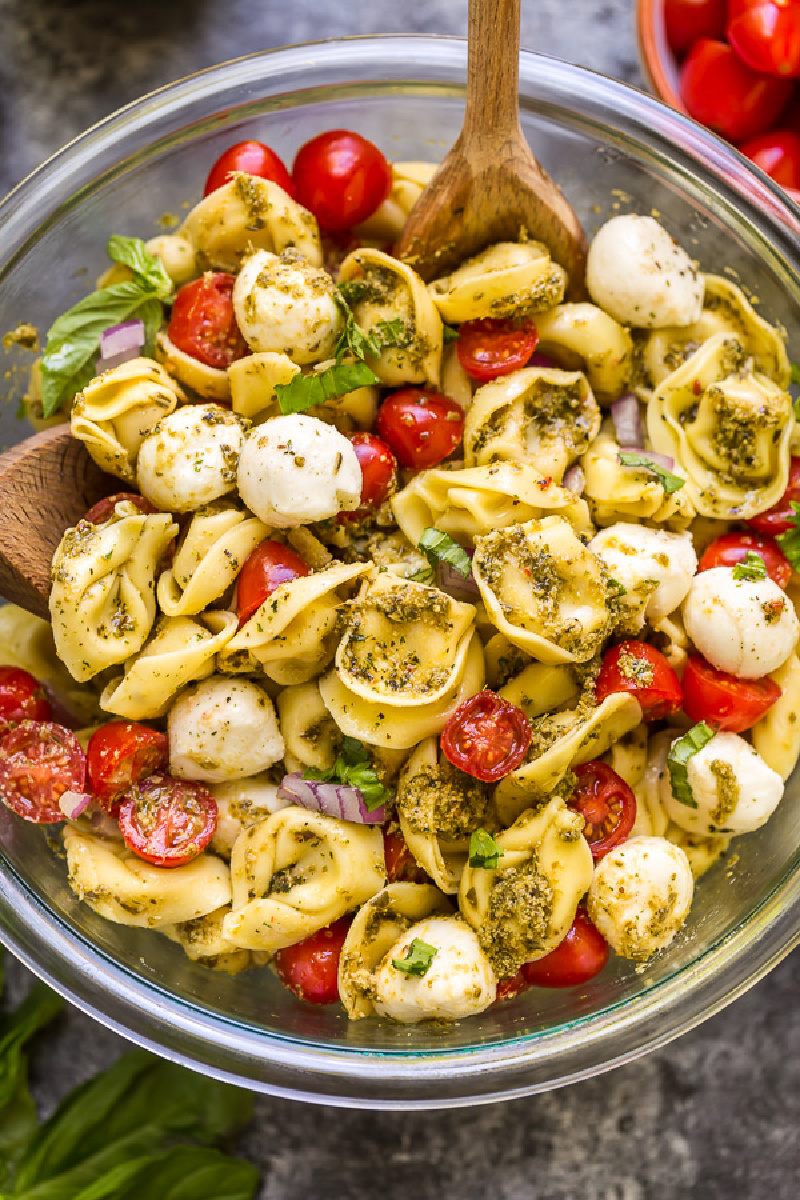 Easy Pesto Tortellini Pasta Salad by Baker by Nature. Made with just 5 basic ingredients, this is the perfect potluck salad recipe.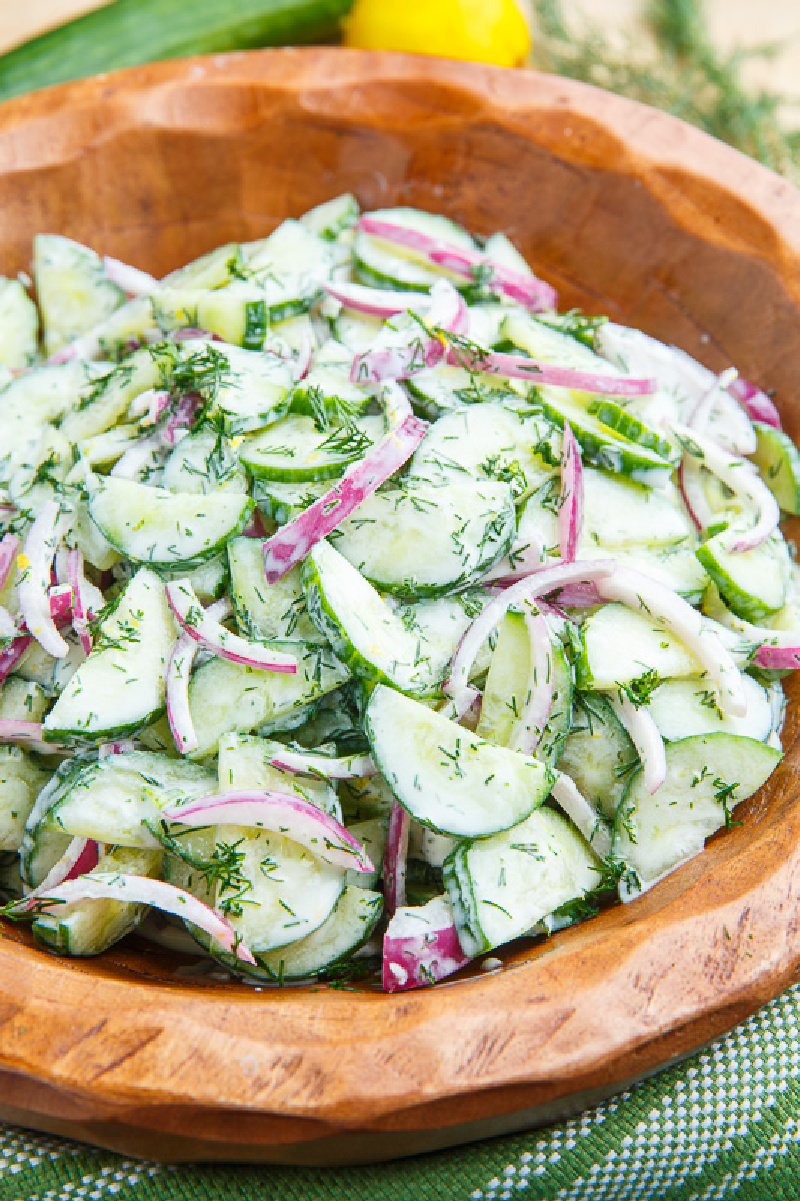 Creamy Dilled Cucumber Salad by Closet Cooking. This is a cool and creamy cucumber and dill salad that is perfect for hot summer days!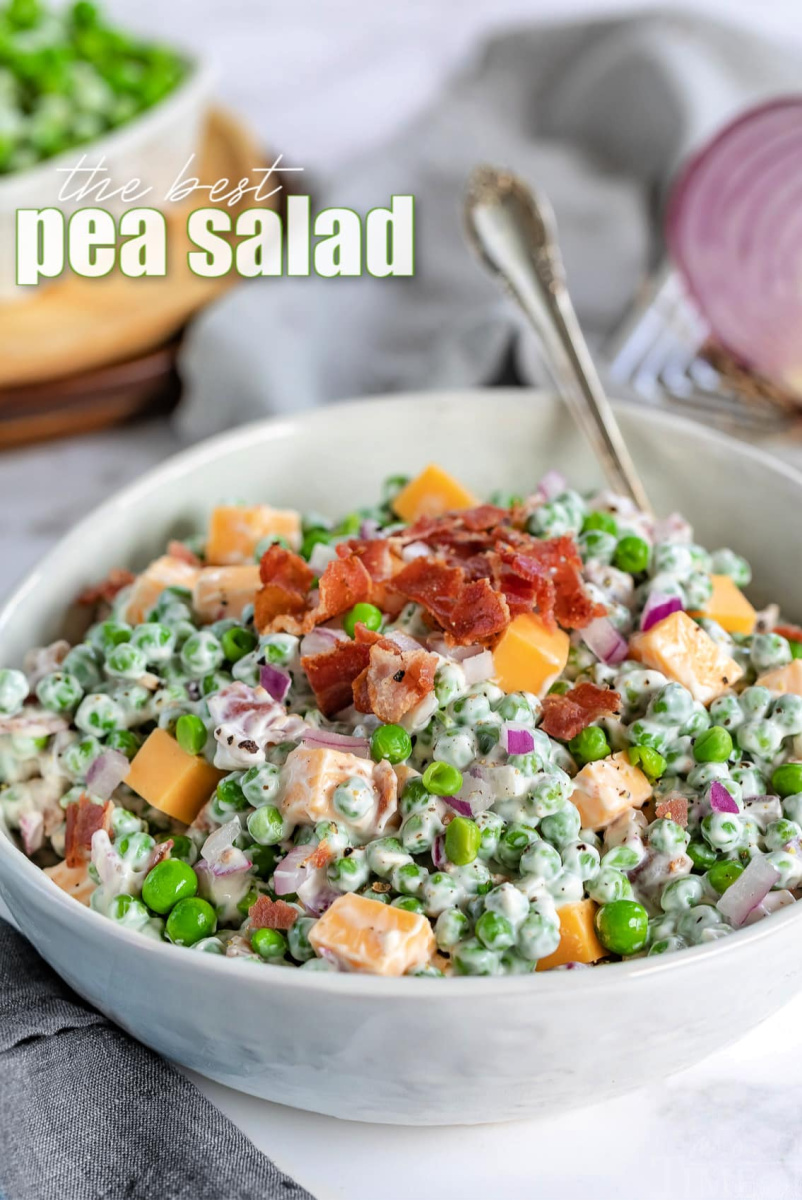 The Best Pea Salad by Mom on Timeout. Perfect for small or large gatherings, this easy potluck salad can be pulled together in just minutes and can also be made up to three days in advance.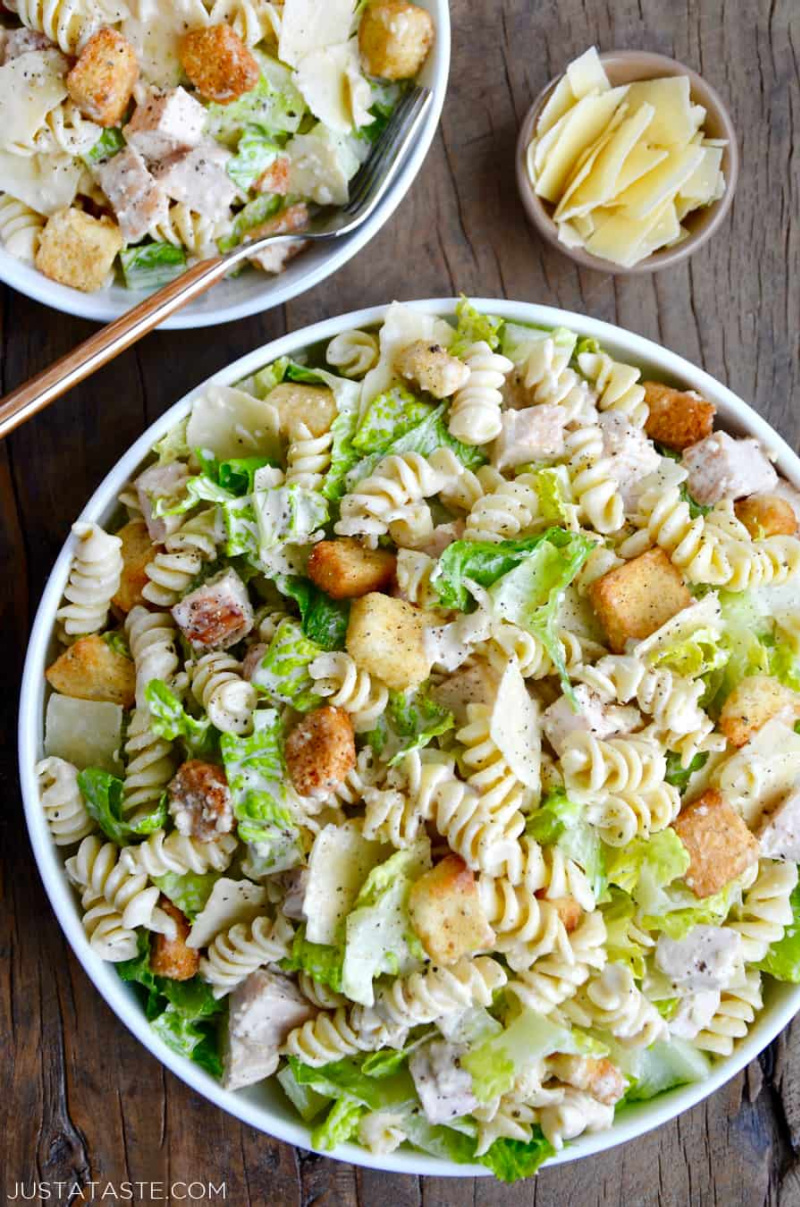 Caesar Chicken Pasta Salad by Just a Taste. Pasta salad meets chicken caesar salad in this awesome salad recipe!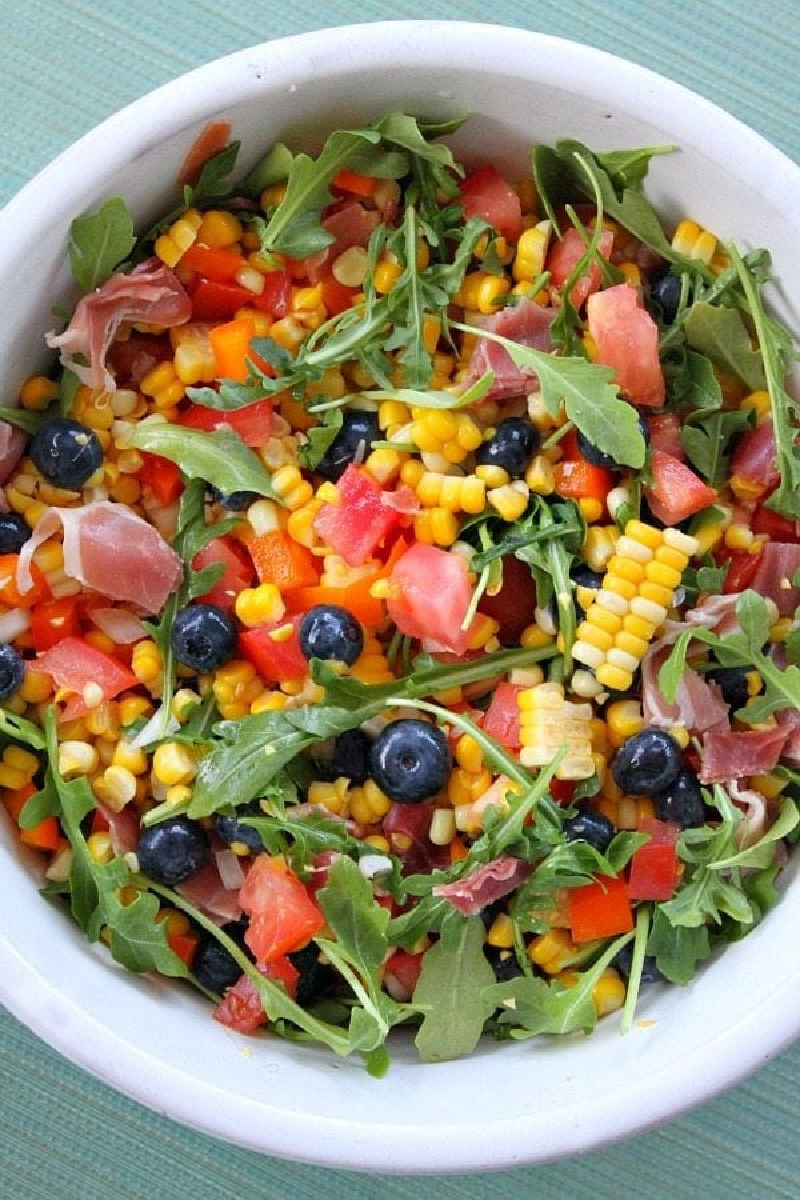 Blueberry Corn Salad with Prosciutto by Recipe Girl. This salad is a really unique, beautiful and delicious summer salad for you to try.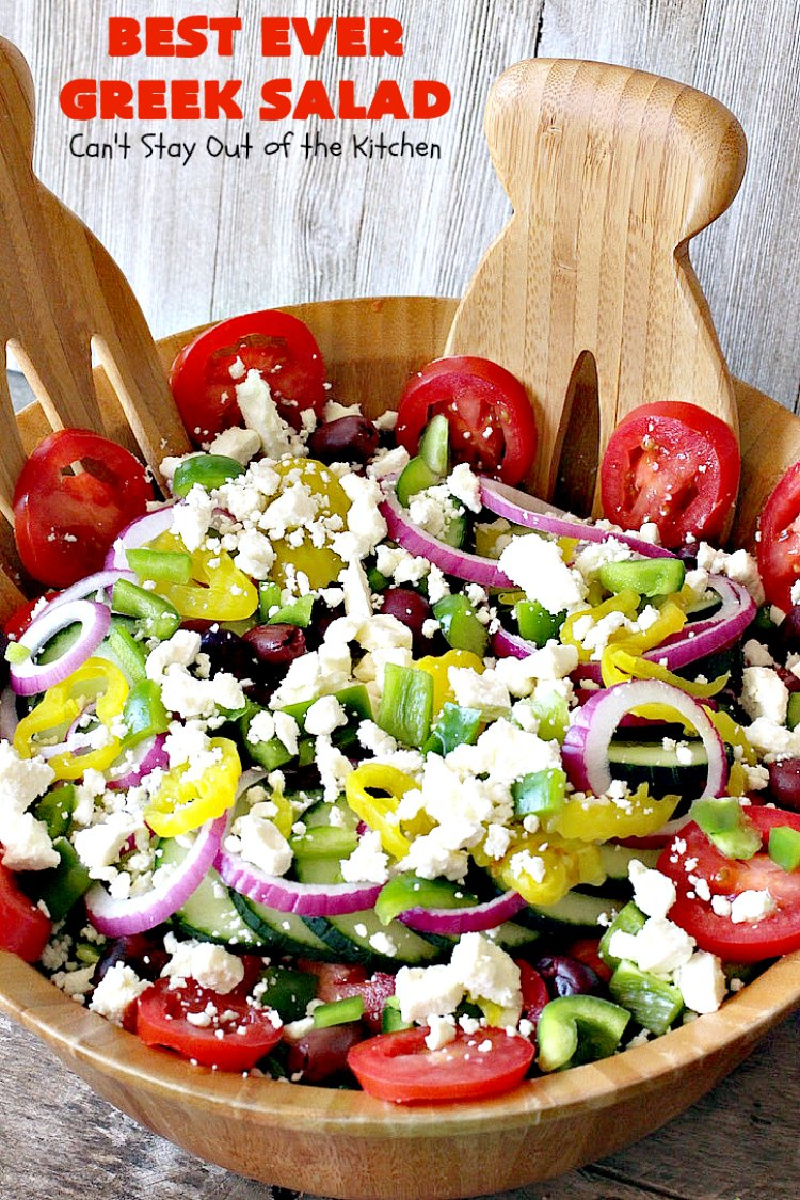 Best Ever Greek Salad by Can't Stay Out of the Kitchen. This salad has a delicious homemade salad dressing, and it's perfect for potlucks.
About Potlucks:
The word pot-luck appears in the 16th century English work of Thomas Nashe, and used to mean "food provided for an unexpected or uninvited guest, the luck of the pot.
The only "rule" for a potluck is that the dish you choose to bring should be large enough to be shared among the guests.
It's best to bring a dish to a potluck that can withstand sitting on the table for 2 to 3 hours.
Bring all serving pieces to go with your dish. You don't want to have to bug the host for those.
It's okay to bring store-bought food to a potluck!
Condiments are not considered a "dish" to bring to a potluck.
It's not "polite" to bring a dish to a potluck, it's expected!
It's fun to share recipes at a potluck. If hosting, ask each guest to bring copies of their recipe!