If you find yourself with a bounty of macadamia nuts, then you must check out these 10 Macadamia Nut Dessert Recipes. Maybe you've visited Hawaii recently, or you've found them on sale? All of these desserts are fabulous for highlighting macadamia nuts!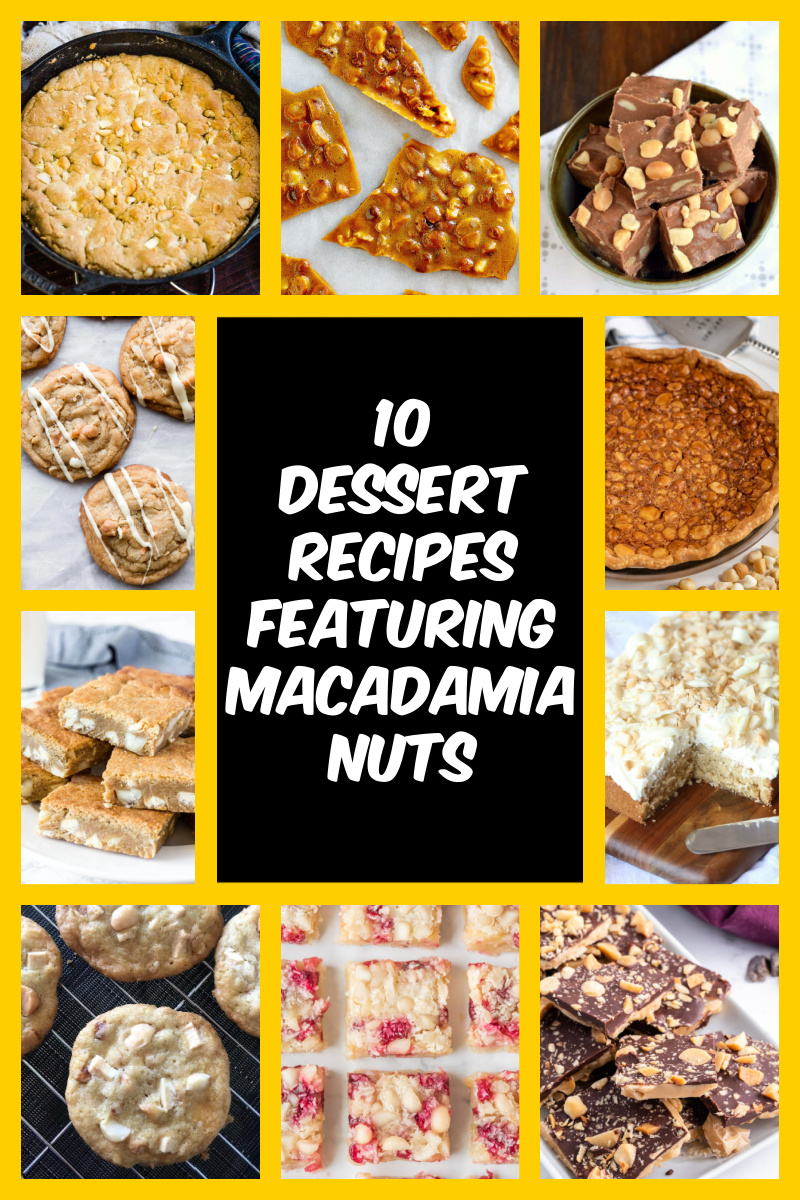 September 4th is National Macadamia Nut Day! Celebrate by grabbing some macadamia nuts and baking something really delicious! Share your macadamia nut creation on social media today using the hashtags #NationalMacadamiaNutDay, #MacadamiaNutDay and #RecipesForHolidays.
Be sure to follow my September Food Holidays page so you never miss a food holiday in the month of September!
The History of Macadamia Nuts:
Macadamia nuts originated in Australia. They were discovered by British colonists in Queensland in 1857.
Physician, geographer, scientist and botanist Baron Ferdinand Heinrich von Mueller identified and classified the macadamia nut tree. He named it in honor of his friend John Macadam.
Sugar plantation manager William Purvis introduced macadamia nuts to Hawaii in the late 1800's. They were first planted there in 1881.
Hawaii began selling macadamia nuts commercially in 1934. Chocolate covered macadamia nuts were then sold in the late 1930's.
The well known Mauna Loa brand emerged in 1976.
Today, 90% of all macadamia nuts are harvested in Hawaii. Most of Hawaii's macadamia nuts come from the Big Island of Hawaii. Hawaii has more than 700 macadamia nut plantations and 8 processing plants that employ more than 3,000 workers across the state.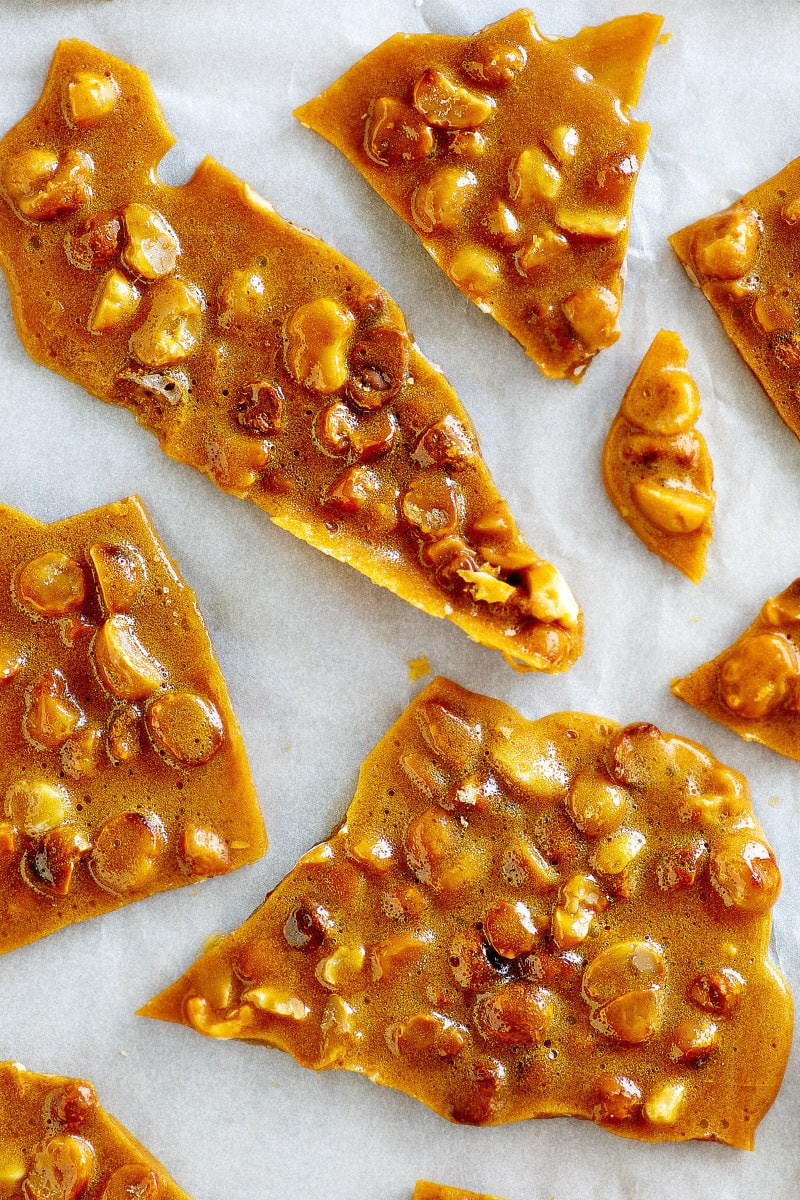 Macadamia Nut Brittle: This is a delicious brittle recipe that is similar to peanut brittle or almond brittle. It's a crisp, sweet, buttery candy brittle loaded with macadamia nuts.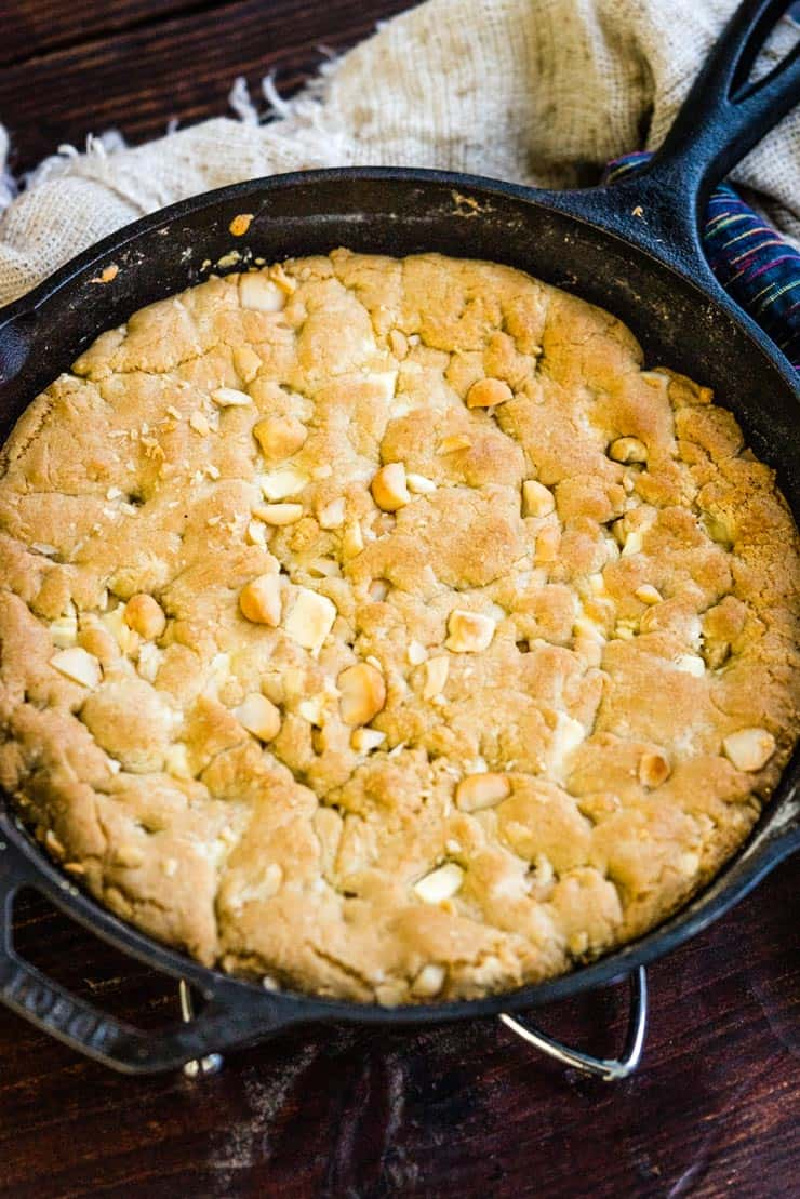 White Chocolate Macadamia Nut Pizookie: This dessert has all the flavor of the classic cookie wrapped up in an easy-to-make skillet cookie that is just slightly underbaked and perfect to share with a scoop of vanilla ice cream!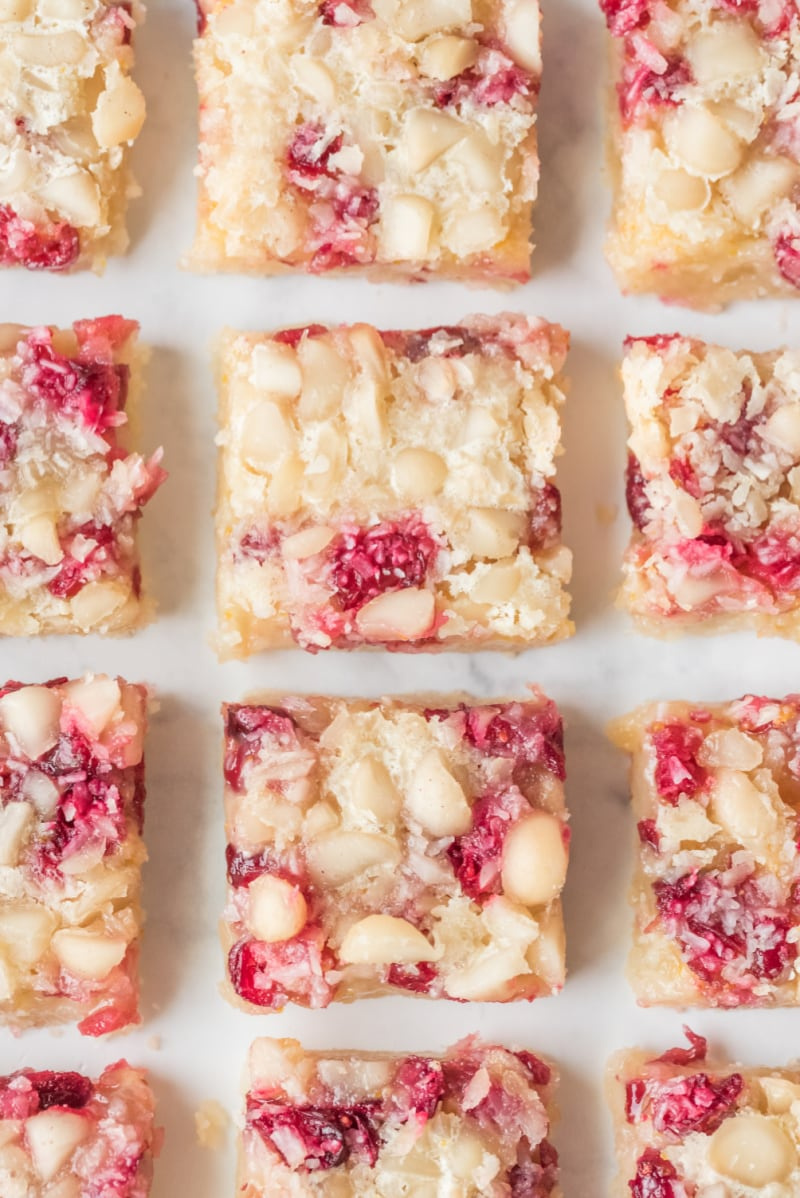 Cranberry Macadamia Bars: These bars have a buttery shortbread crust. The filling is a delicious gooey, orange layer. They kind of have the texture of a good lemon bar (but orange flavored). Chopped cranberries, coconut and macadamia nuts are baked on top.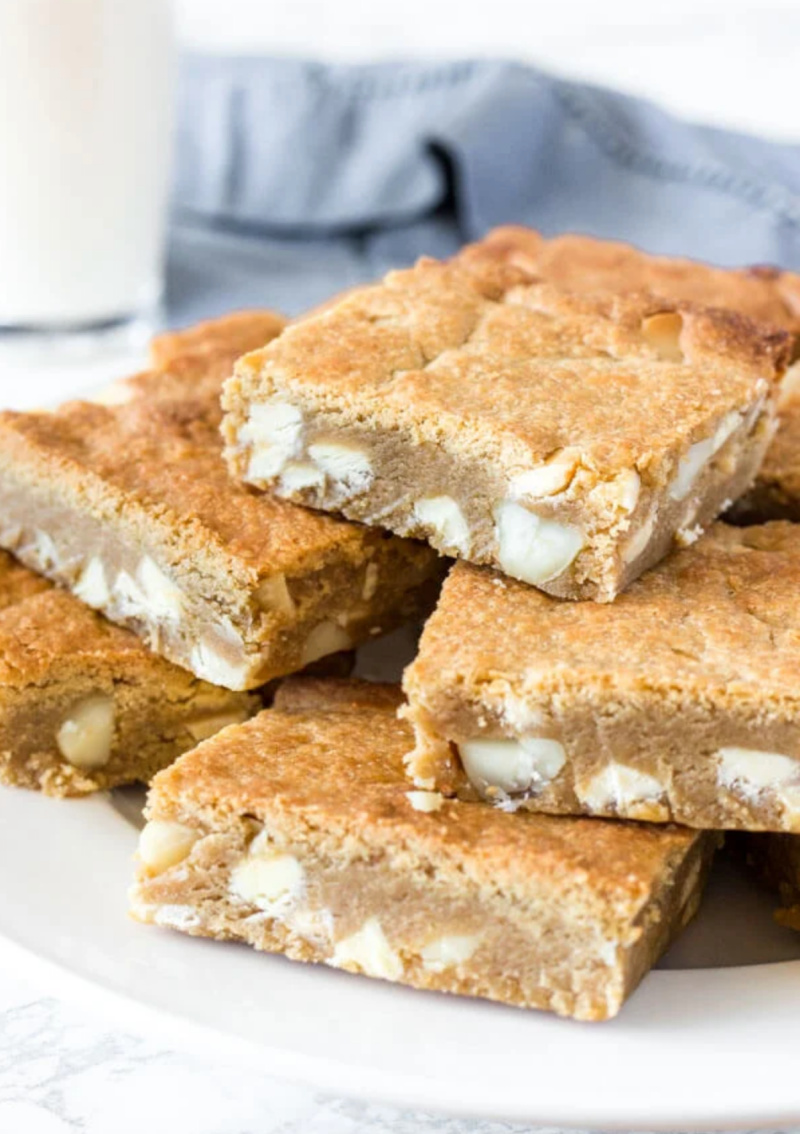 White Chocolate Macadamia Blondies: These blondies have the texture of your favorite brownies and the flavor of the best ever white chocolate macadamia nut cookies.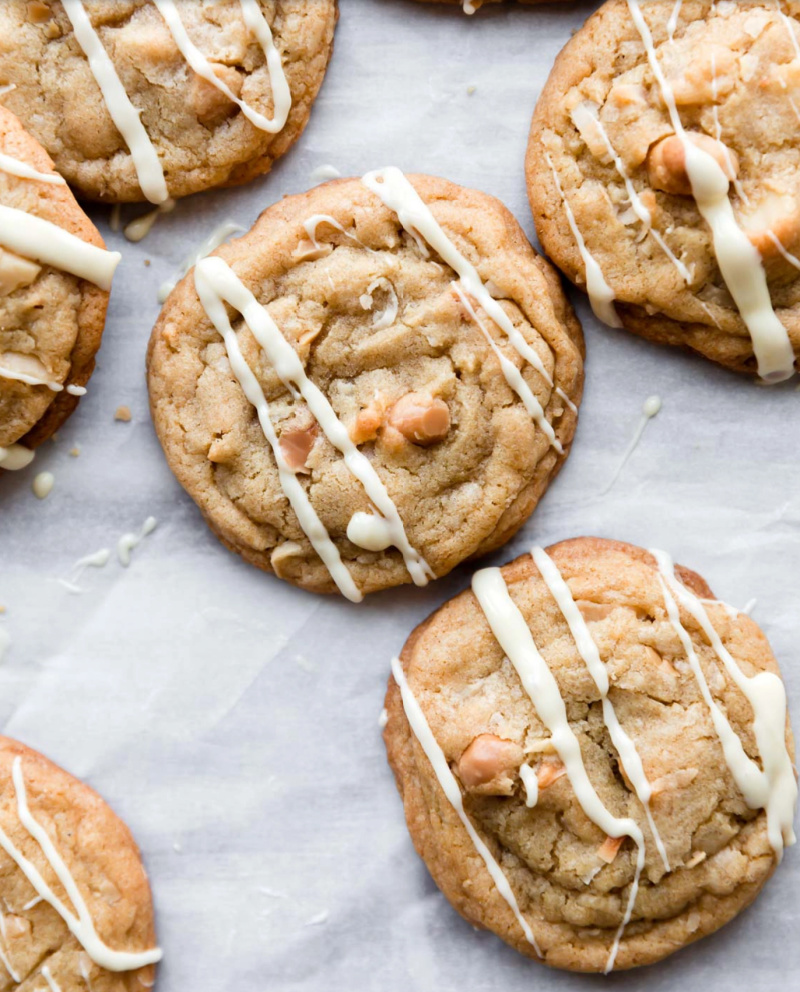 Coconut Macadamia Nut Cookies: Each salty-sweet treat contains flecks of rich coconut and chunks of big buttery macadamia nuts. Add a drizzle of sweet white chocolate for a lovely finishing touch.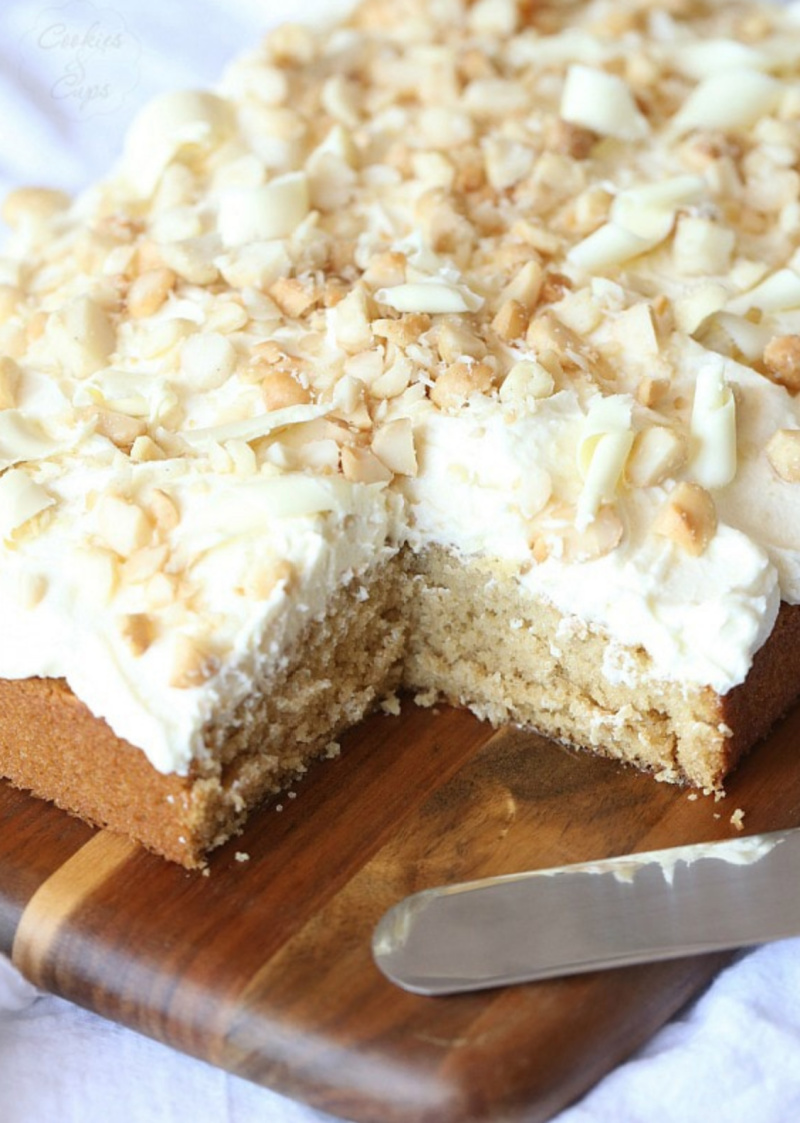 White Chocolate Macadamia Nut Cake: This is a brown sugar buttermilk cake, topped with rich white chocolate frosting and salty chopped macadamia nuts. It's salty, sweet and pretty!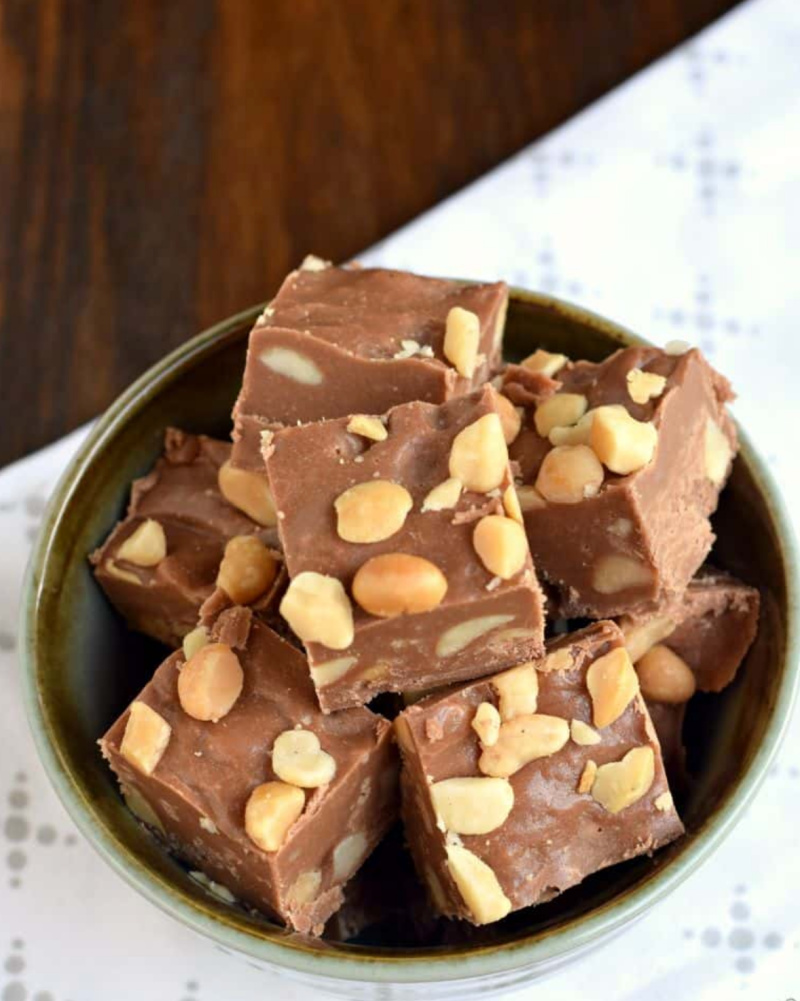 Macadamia Nut Fudge: This is a rich, decadent, and silky smooth chocolate treat with a little crunch from macadamia nuts.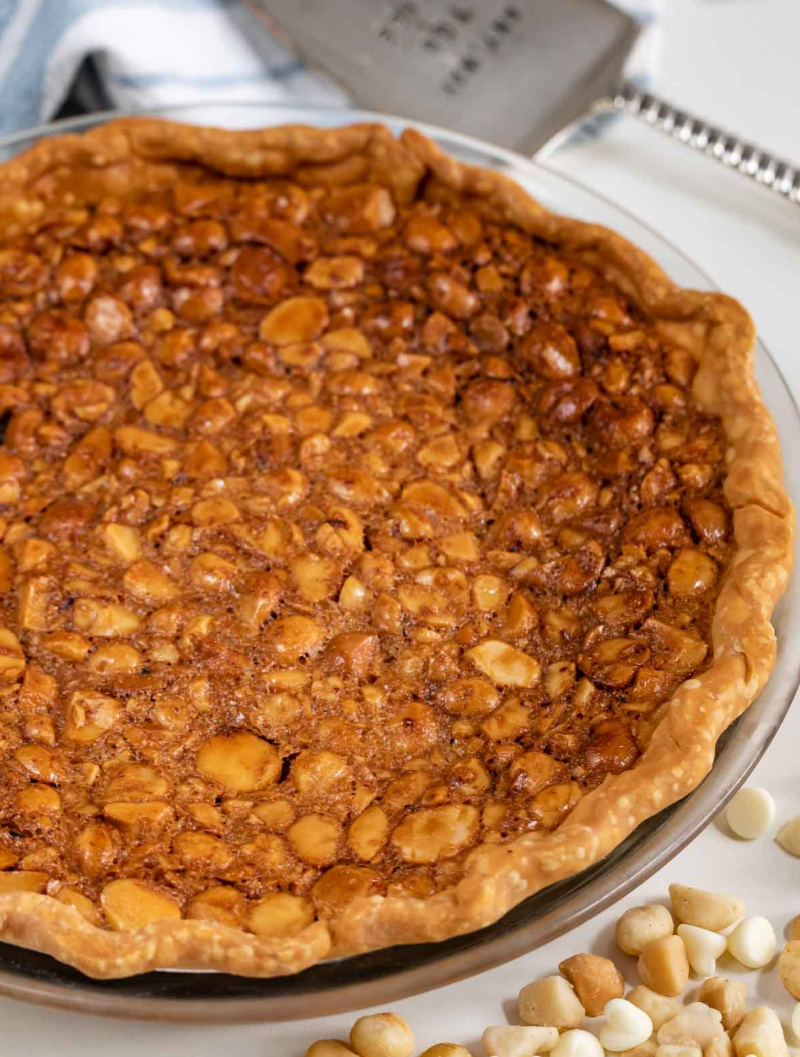 Macadamia Nut White Chocolate Pie: Looking for a twist on a classic? Swap pecans for macadamia nuts and you get a delicious nut pie that everyone will love! This Macadamia Nut Pie is loaded with white chocolate chips and is an easy one-bowl recipe.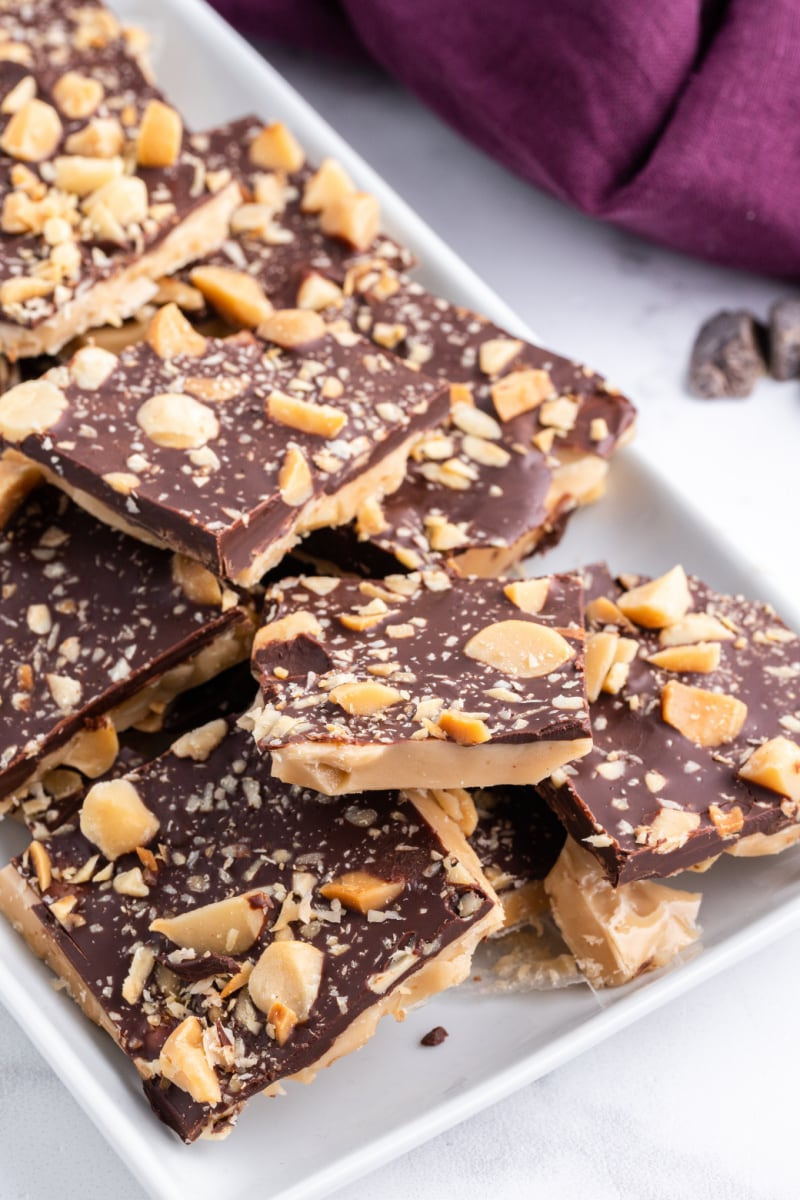 Macadamia Nut Butter Toffee: This is just like the gourmet candy that you might find in an amazing candy shop!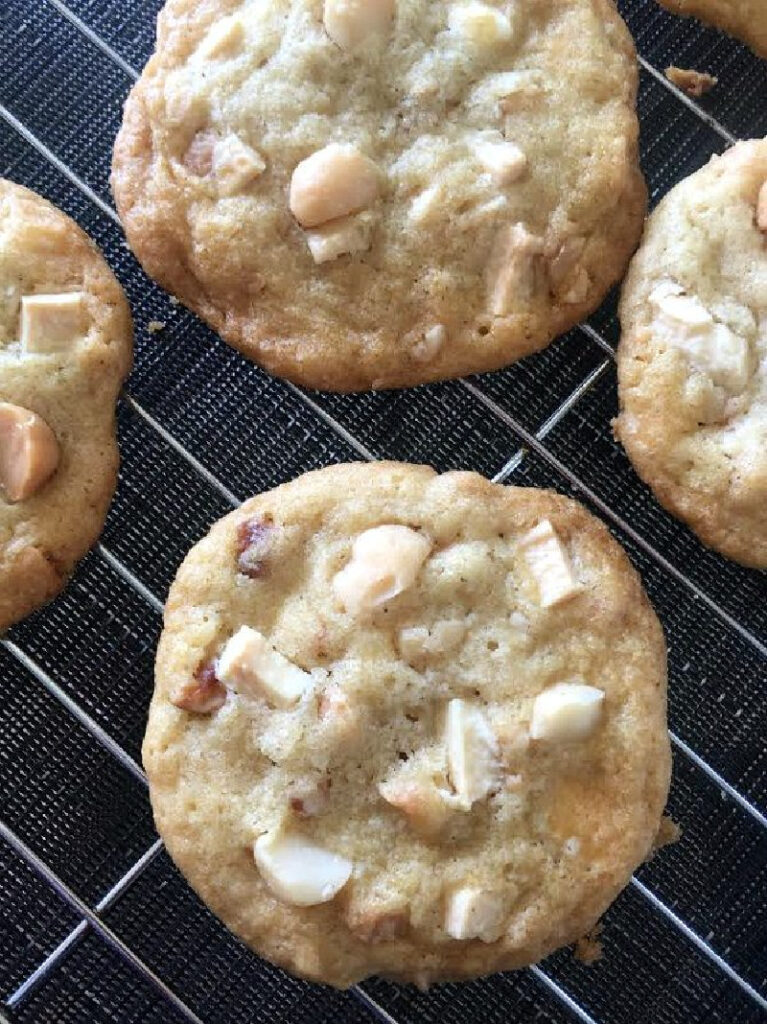 White Chocolate Macadamia Nut Cookies: This is a classic cookie. The combination of white chocolate and macadamia nuts in a cookie is quite delicious!
Fun Facts About Macadamia Nuts:
A macadamia nut tree takes up to 7 years to start producing nuts. It's not fully productive for 10 to 12 years.
Macadamia nuts are not picked from the tree. They're harvested after the nuts fall to the ground (that's when they're ripe).
Once harvested, the nuts have to be husked within 24 hours.
One macadamia nut tree can produce up to 65 pounds of nuts per year.
Macadamia nut trees can live for 100 years.