I've gathered the Top 25 Favorite Doughnut Recipes for you to make and enjoy! This collection includes all of the droolworthy classics that are donut shop favorites.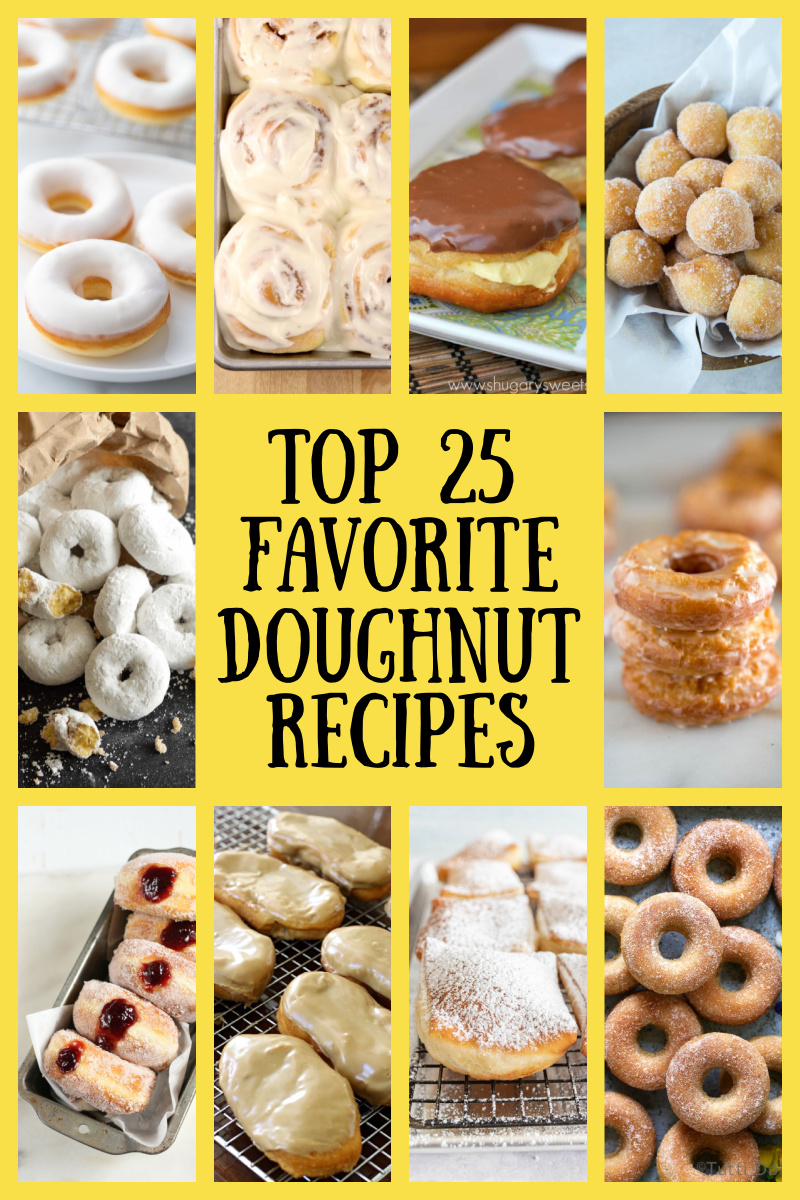 June 4th is National Doughnut Day! Celebrate this day by visiting your favorite local doughnut shop or by making your own doughnuts at home. I recommend trying one of these Top 25 Favorite Doughnut Recipes! Share your doughnut indulgence on social media by using the hashtag #nationaldoughnutday, #doughnutday and #recipesforholidays. Be sure to check out our June calendar to read about all of the June Food Holidays that will be this month!
The History of Doughnuts:
Dutch settlers brought "olykoeck" (oily cake) to New York as early as the 1600's, and that launched the concept of the deep fried pastry. It's tough to say how the doughnut got its name. Some say that the dough was often tied into knots before frying (dough-knot). And others say that there were nuts involved (dough-nut).
Adolph Levitt invented the first doughnut machine in 1920- putting out 80 doughnuts per hour. He made millions selling donut machines. By the 1934 World's Fair in Chicago, doughnuts were poster material, billed as "the food hit of the Century of Progress."
Krispy Kreme was the first National doughnut chain. The recipe was shared from a Frenchman in New Orleans, and the first Krispy Kreme doughnut shop was opened in 1937. Dunkin Donuts followed in 1950. Since then, donuts have been a booming business!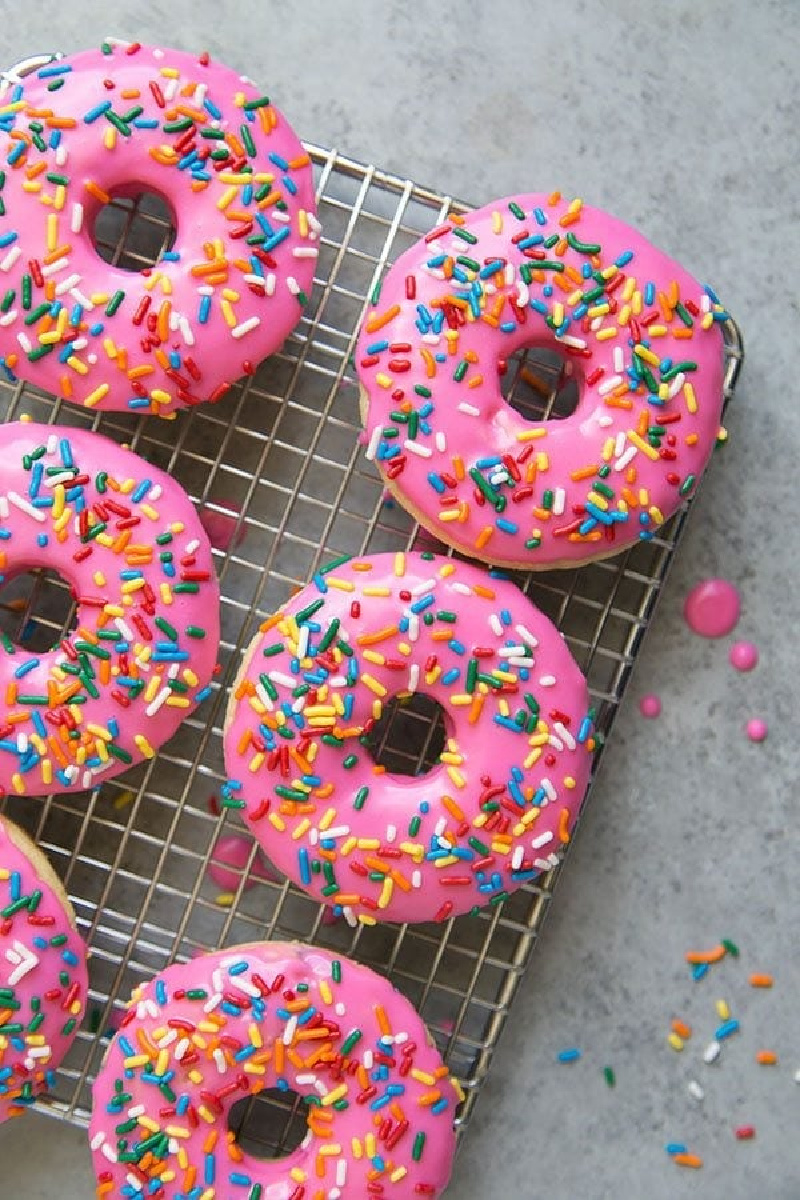 Baked Birthday Cake Doughnuts by Recipe Girl. These doughnuts are a sweet and delicious way to kick off a birthday celebration!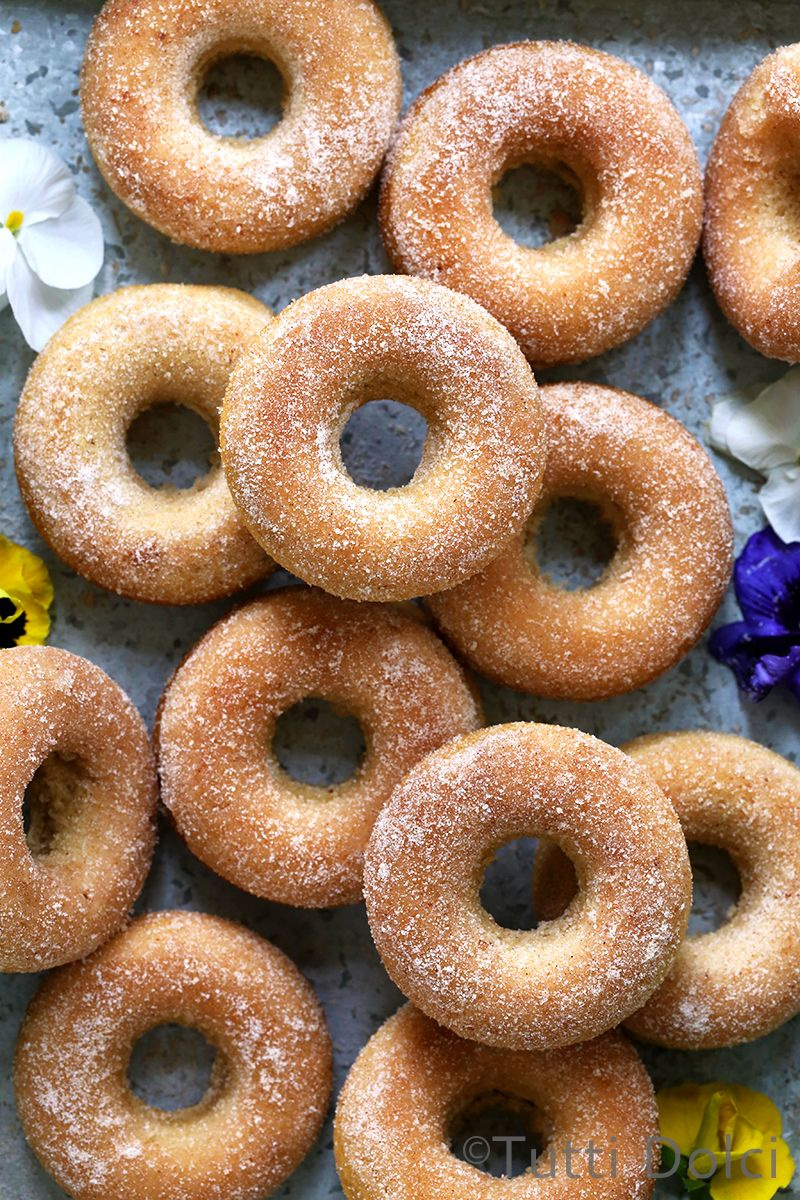 Baked Cinnamon Sugar Doughnuts by Tutti Dolci. Spiced with cinnamon and nutmeg, dipped in melted butter and dunked in cinnamon-sugar, these are the way to (baked) doughnut bliss!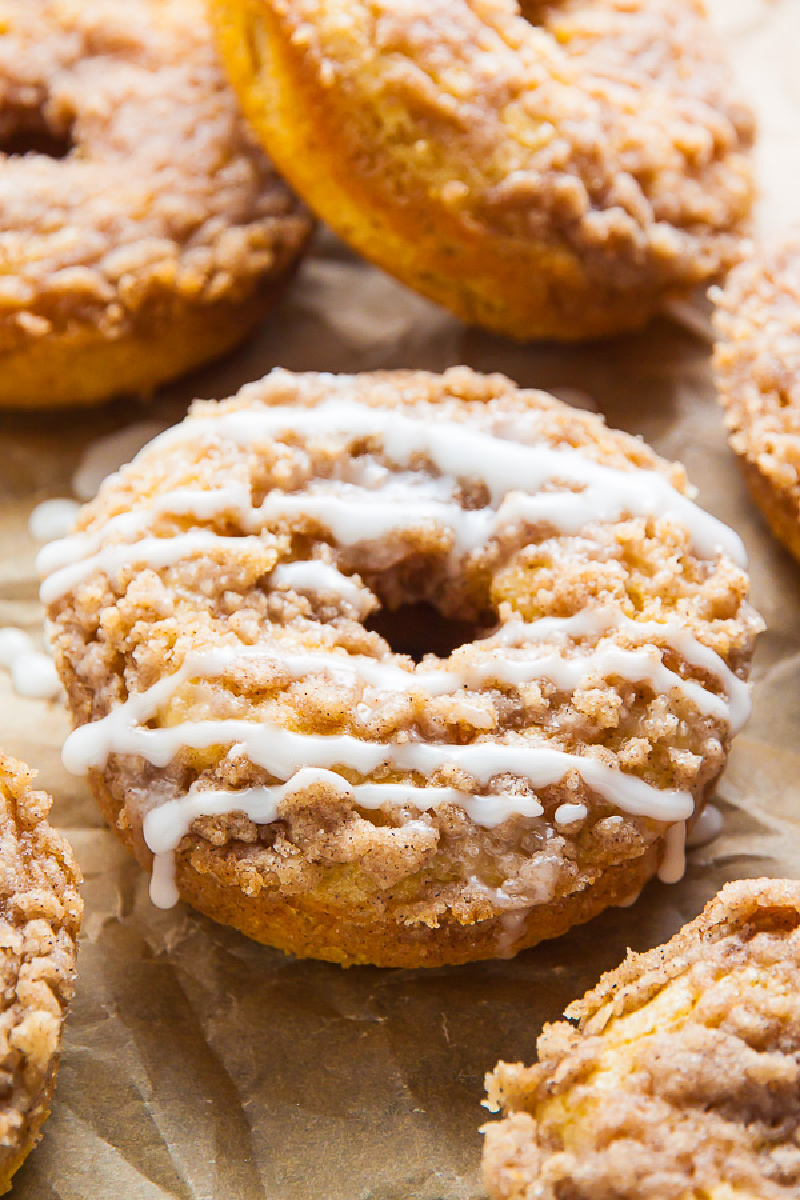 Coffee Cake Donuts with Vanilla Glaze by Baker by Nature. Baked, not fried, these donuts are ready in less than 30 minutes.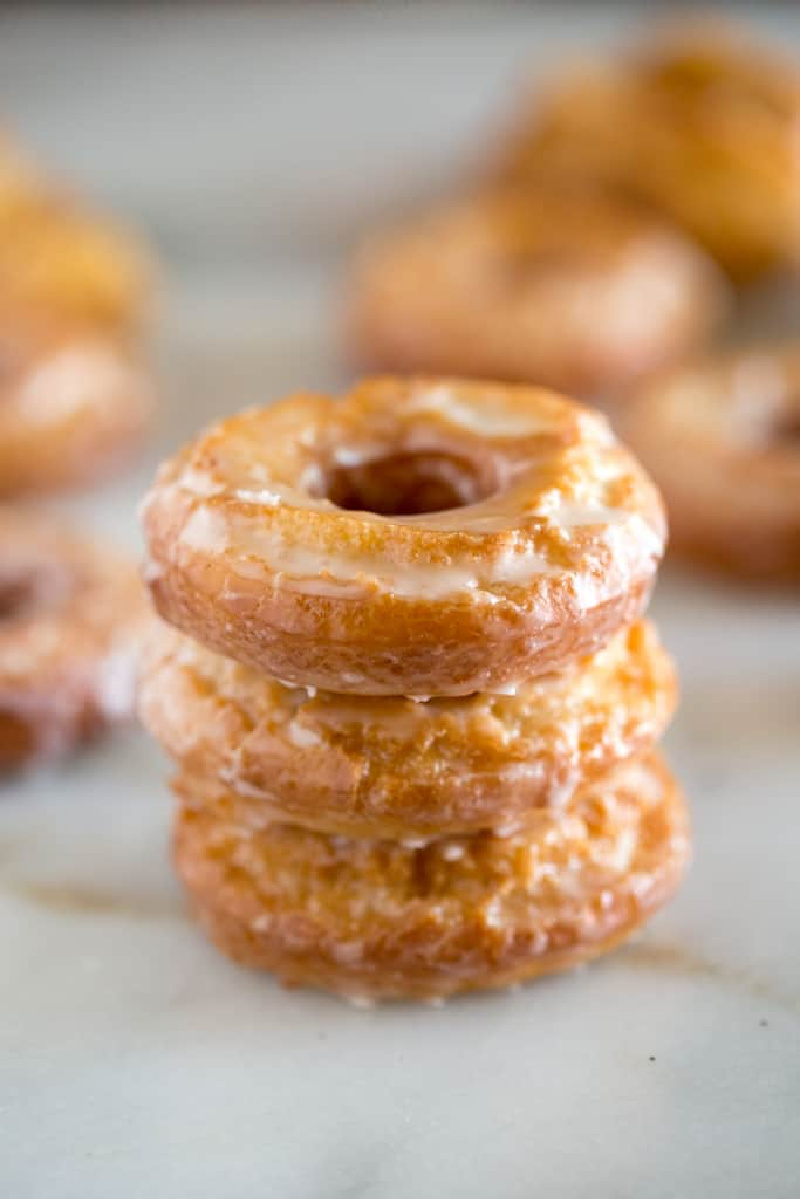 Old Fashioned Sour Cream Donuts by Tastes Better From Scratch. These donuts are slightly crisp on the outside and tender in the middle with a simple and delicious donut glaze.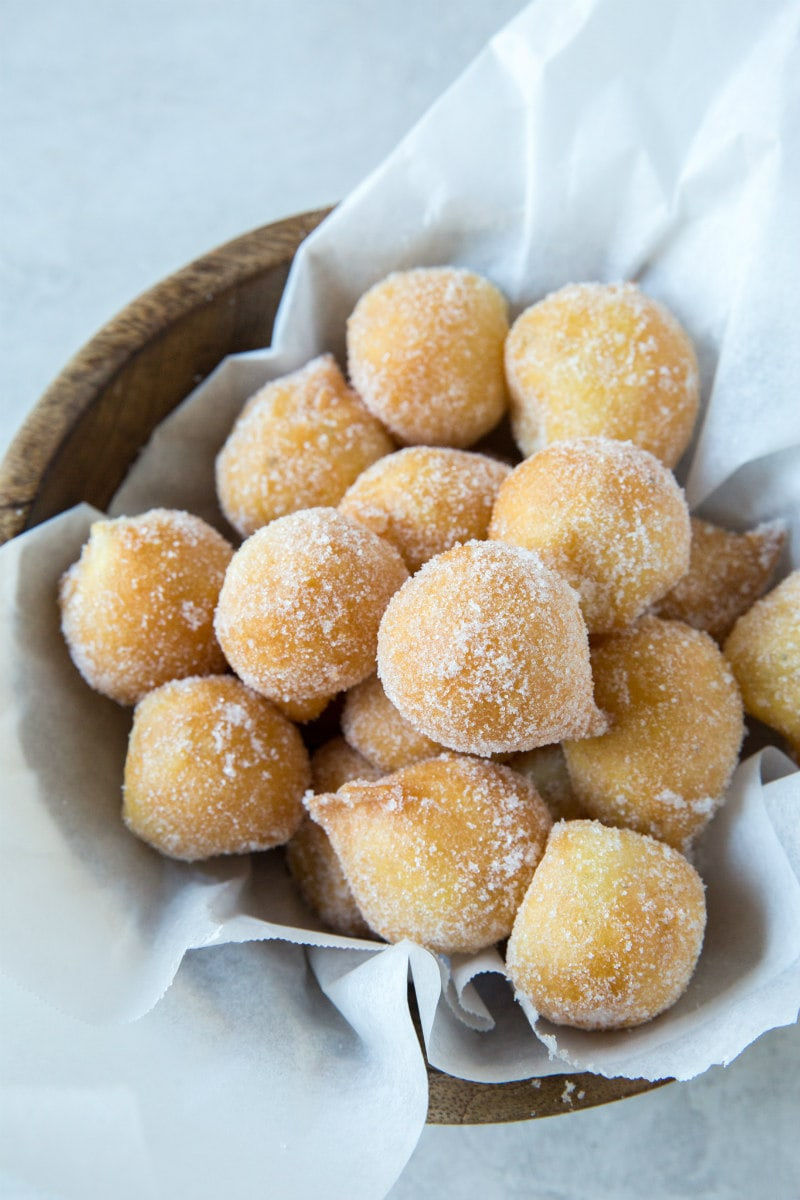 Portuguese Doughnuts by Recipe Girl. These doughnuts, also known as Sonhos (dreams), are light and airy doughnuts that are coated in white sugar.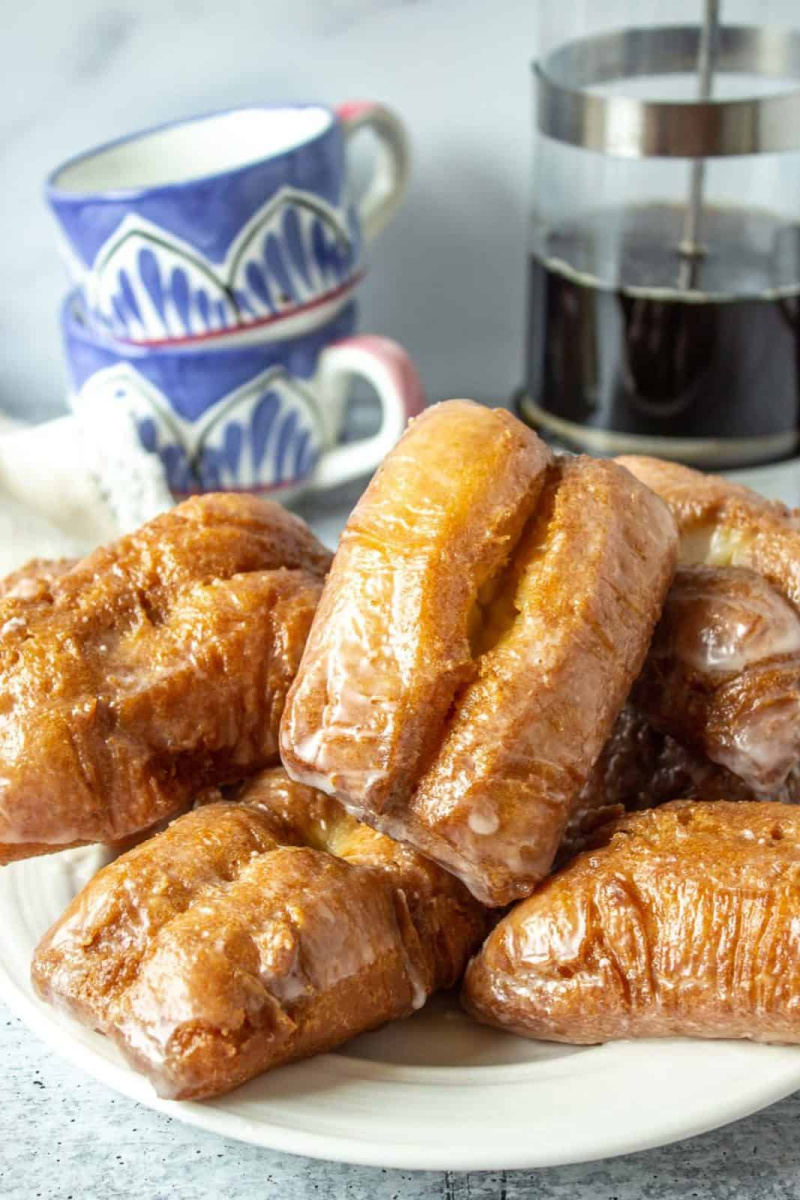 Buttermilk Bars by Beyond the Chicken Coop. These bars are made with buttermilk. flavored with nutmeg and dipped into a light vanilla glaze.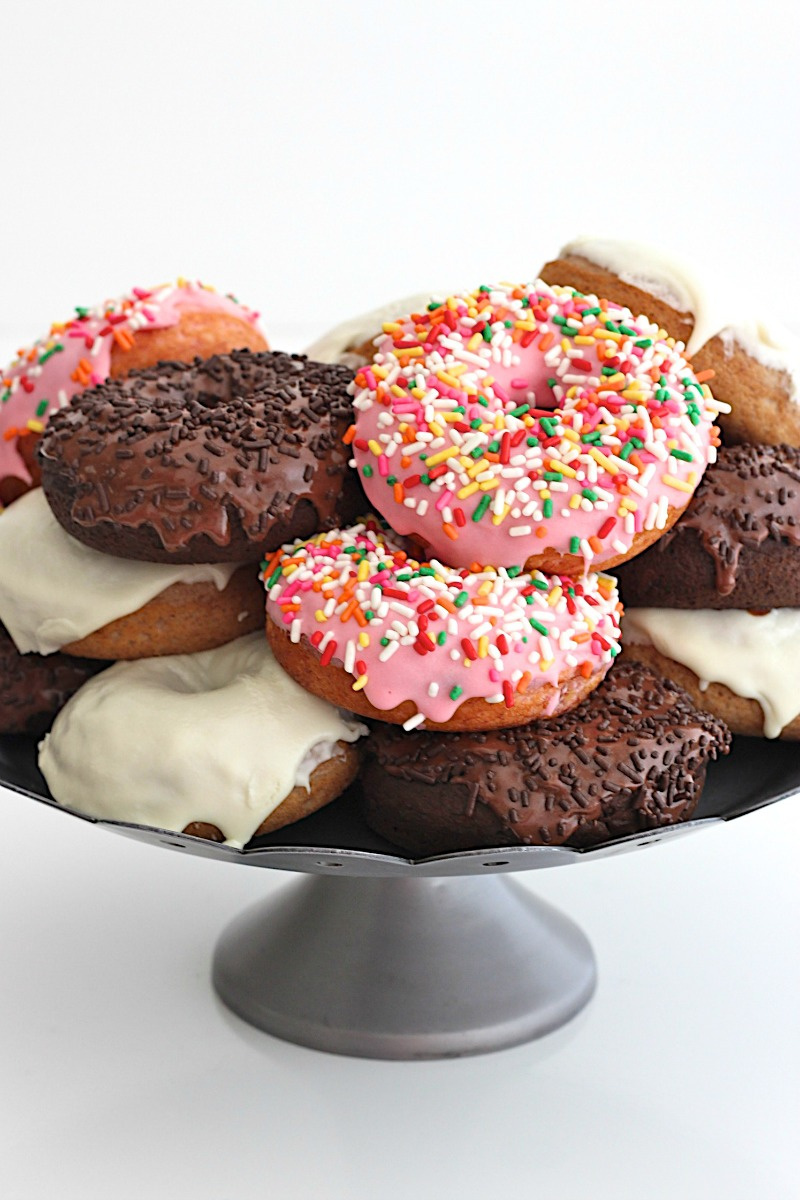 2-Ingredient Baked Cake Donuts by The Baker Mama. Easy-to-make donuts, a container of frosting for the glaze and in less than 30 minutes you'll have donuts ready to enjoy!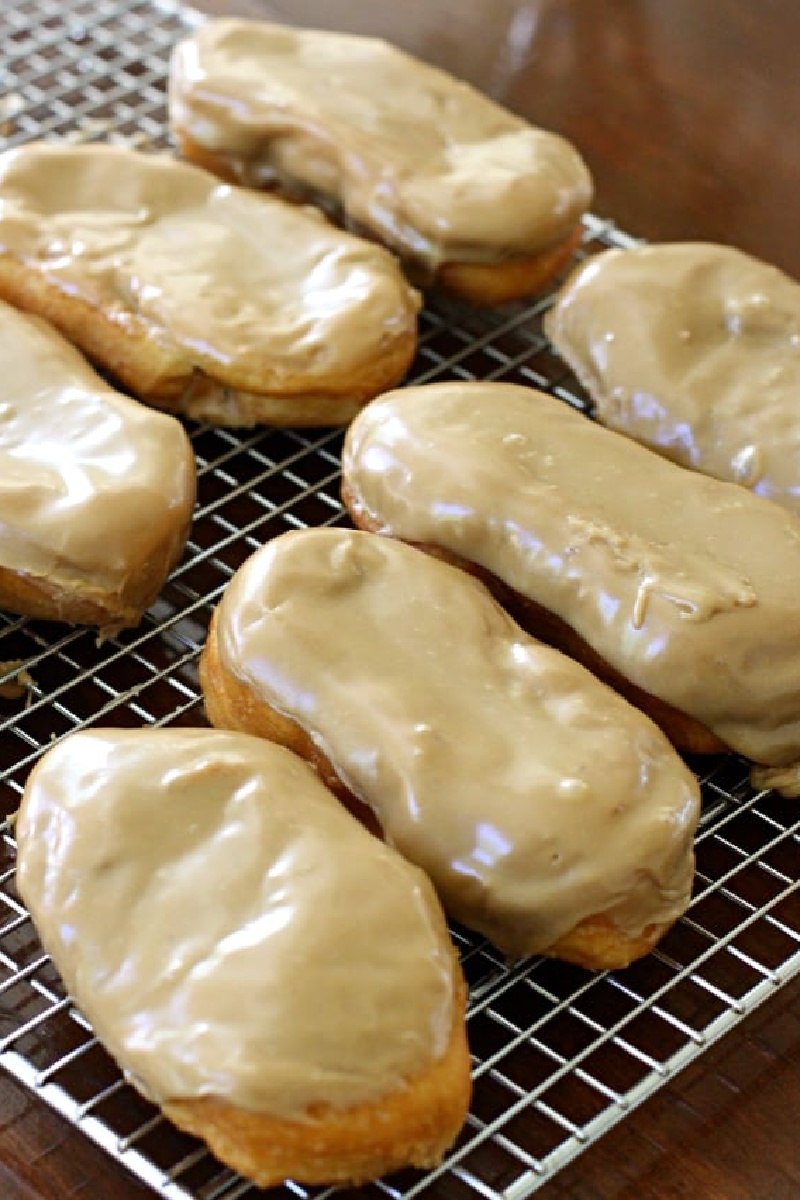 Easy 15-Minute Maple Bars by Butter with a Side of Bread. These donuts are made in minutes with biscuit dough and a delicious, homemade maple glaze.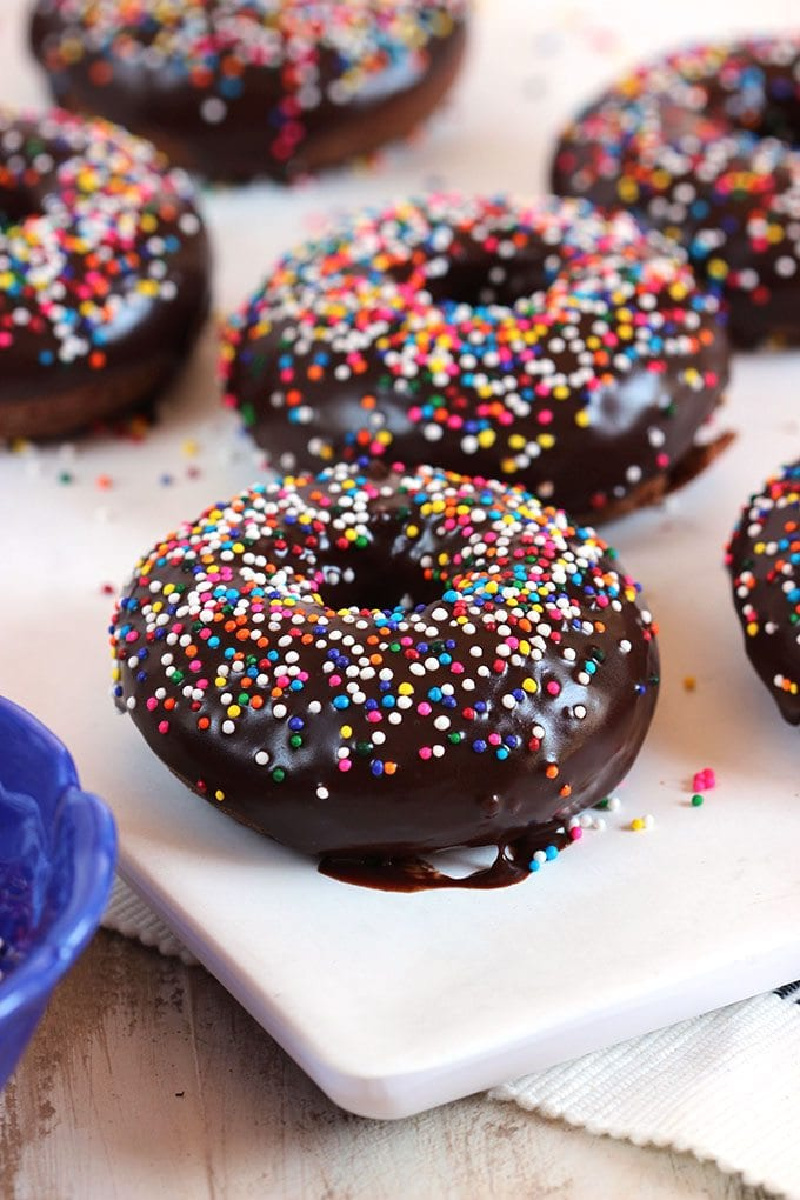 Baked Chocolate Glazed Doughnuts by Recipe Girl. Rich, chocolate cake is given a generous dunk in a luscious chocolate ganache glaze before being decorated with a rainfall of sprinkles.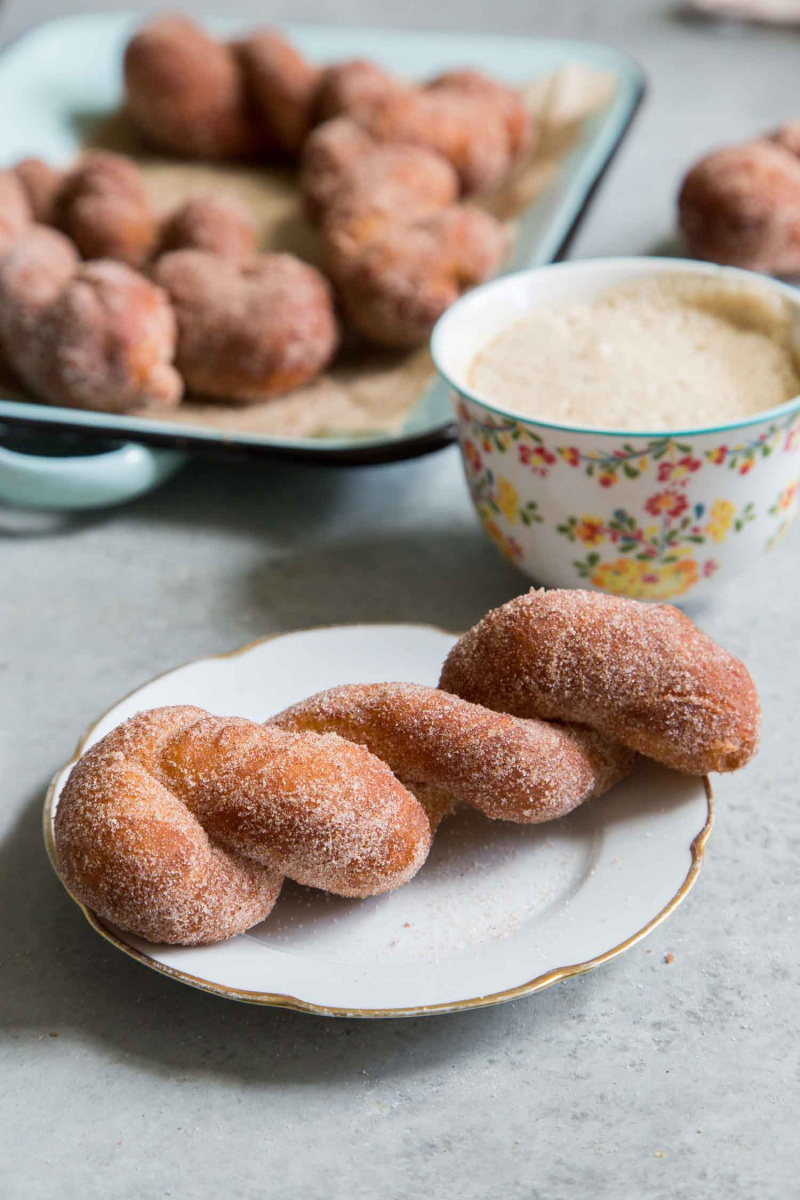 Cinnamon Sugar Twist Doughnuts by The Little Epicurean. These doughnuts are a cross between crunchy churros and soft, fluffy beignets.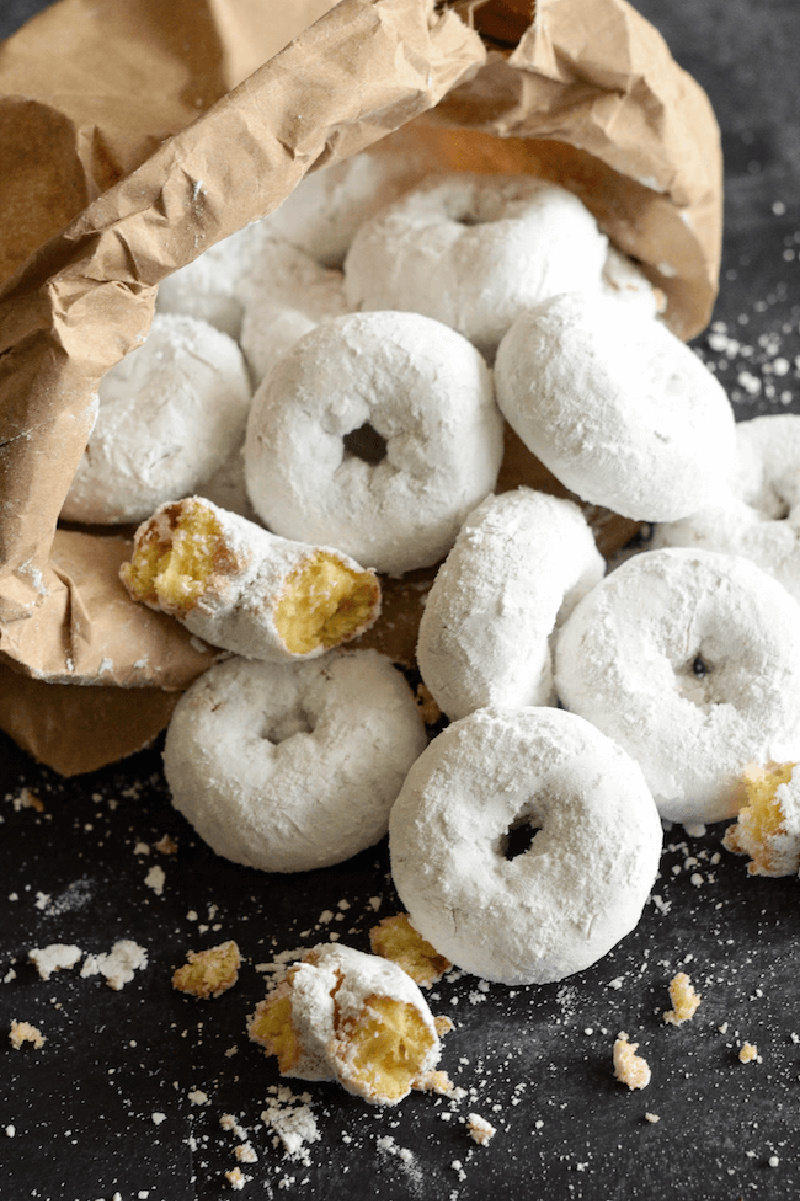 Mini Powdered Sugar Doughnuts by The Novice Chef. This quick and easy mini doughnut recipe comes together in just 20 minutes!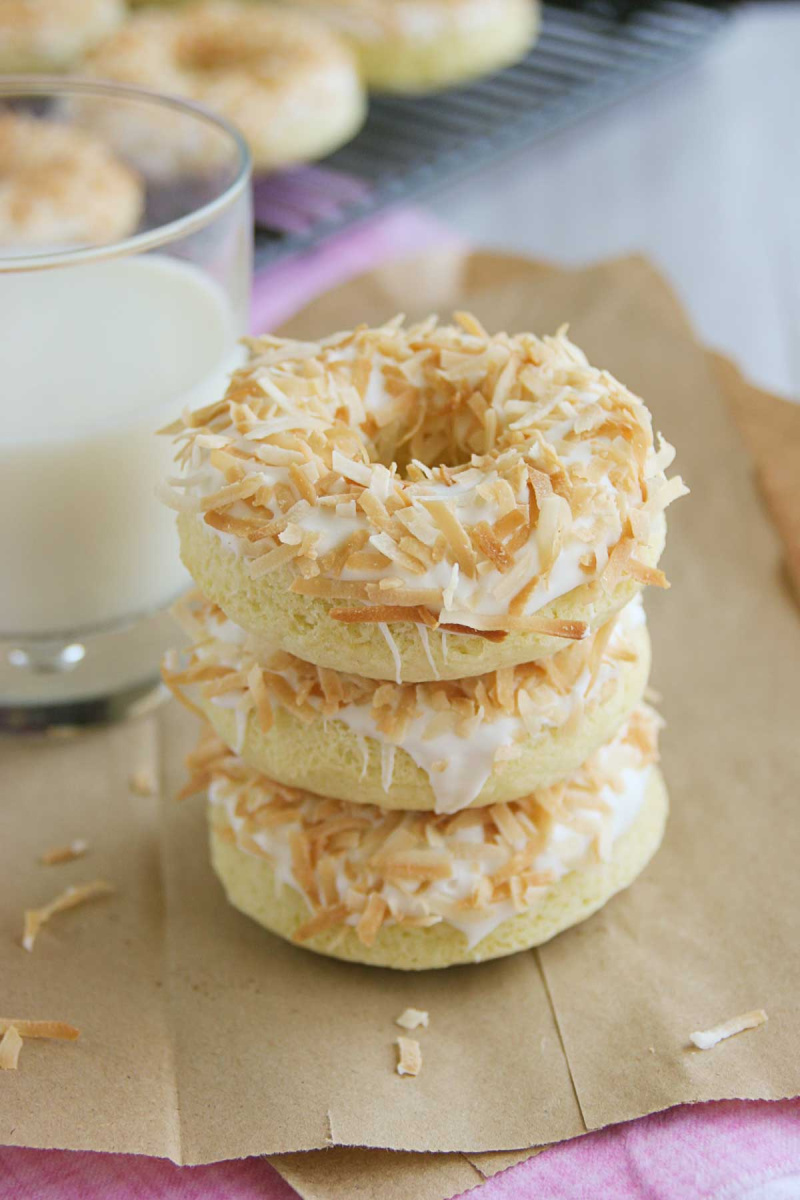 Baked Coconut Donuts by Taste and Tell. These donuts are topped with coconut icing and toasted coconut.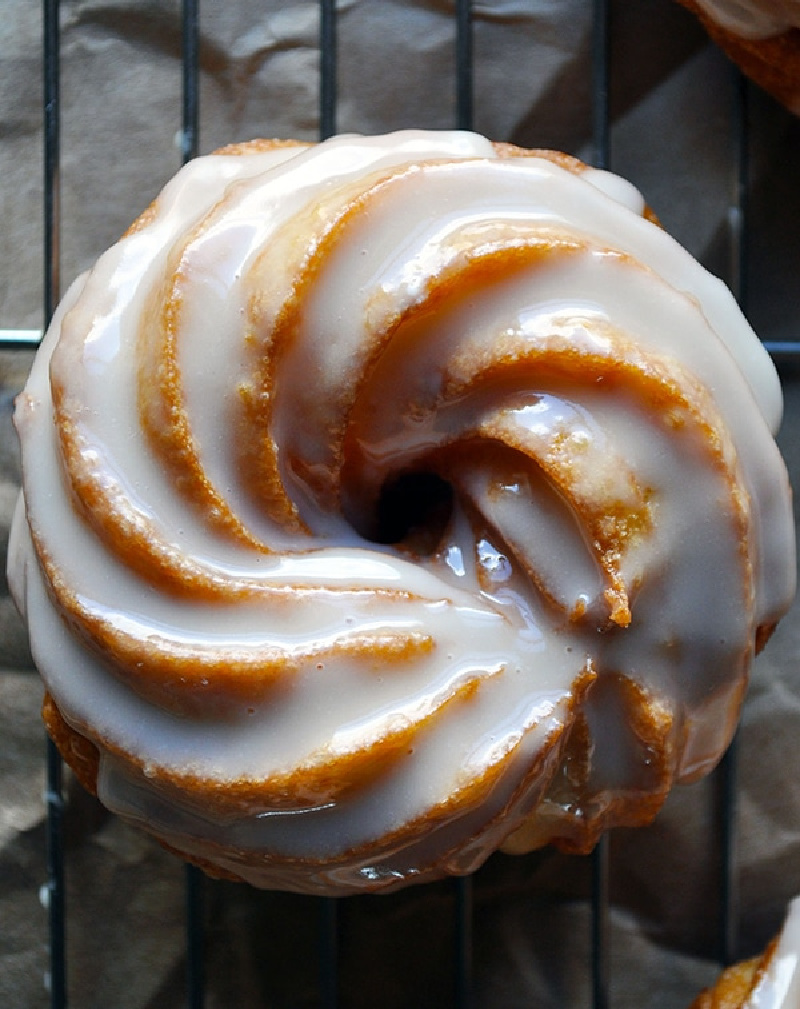 French Cruller Doughnuts by Of Batter and Dough. This recipe includes a super simple method for frying Crullers with ease and a delicious sweet honey glaze.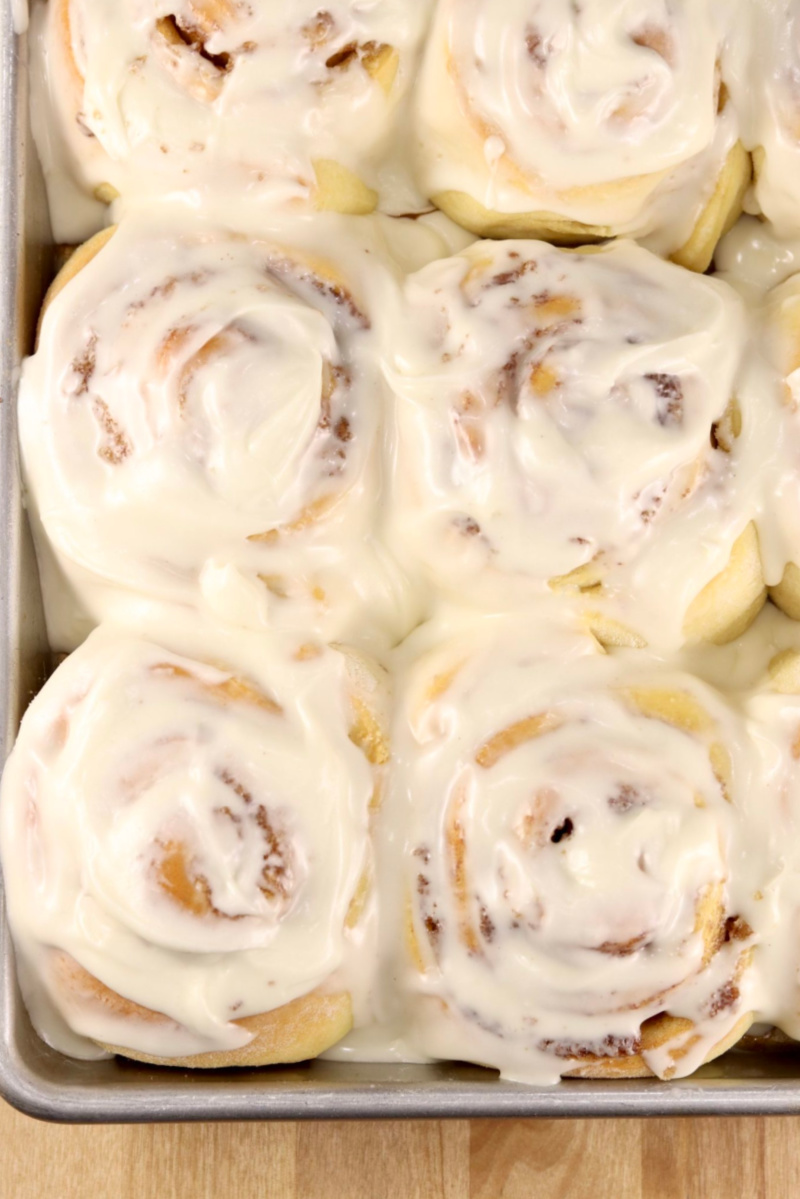 Homemade Cinnamon Rolls by Miss in the Kitchen. These are incredibly soft with a gooey cinnamon filling and cream cheese icing.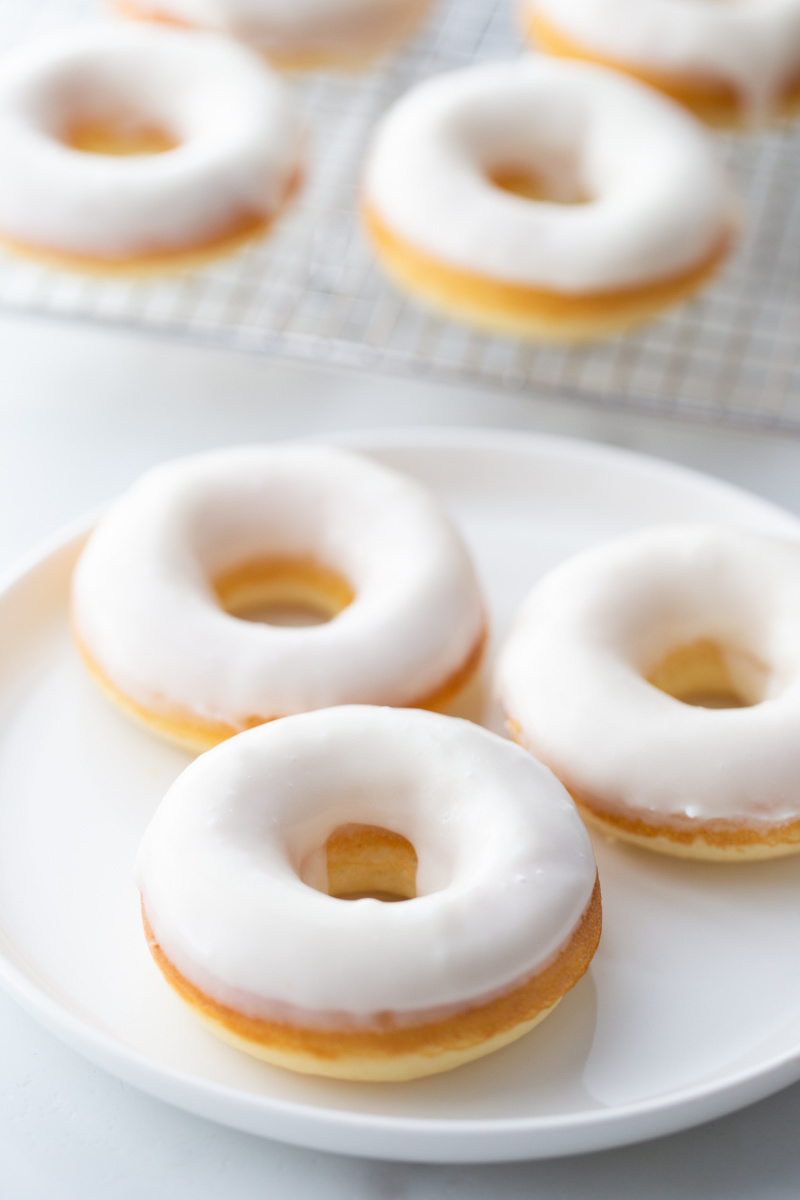 Baked Glazed Doughnuts by Recipes For Holidays. These are baked vanilla doughnuts double-dipped with vanilla glaze.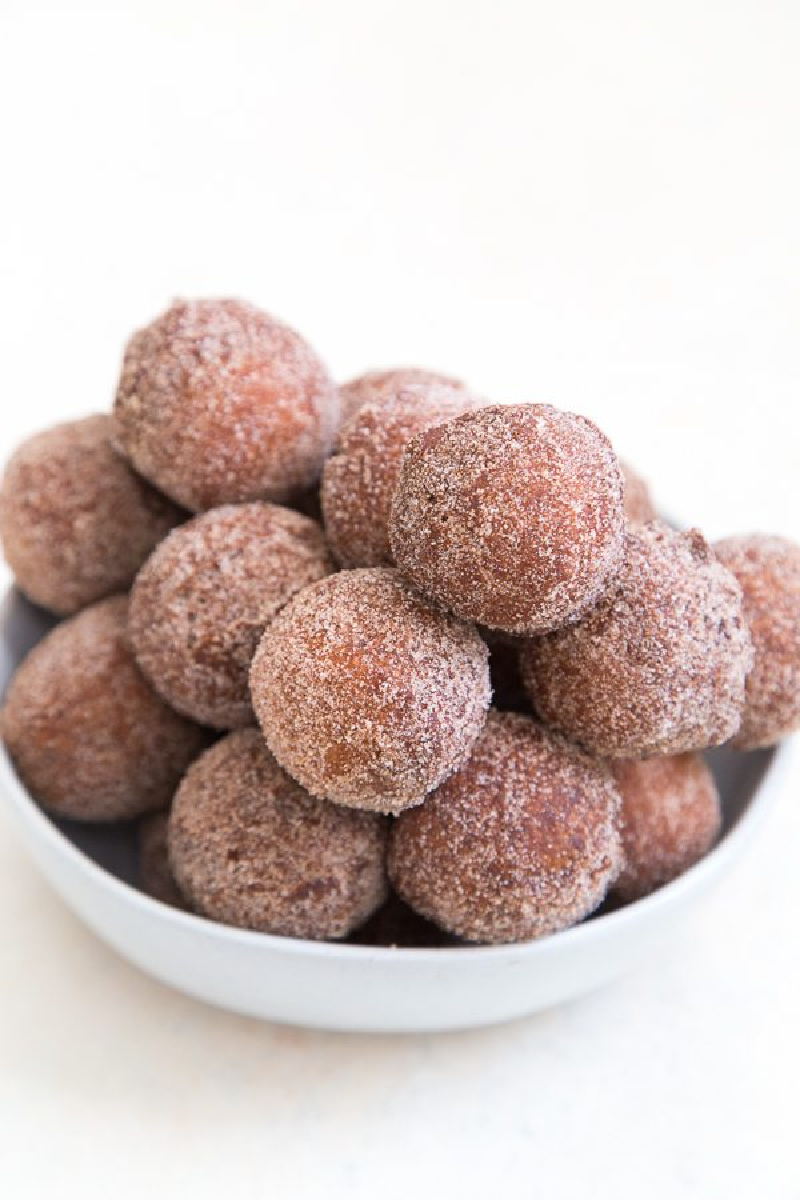 Apple Cider Doughnuts Holes by Recipe Girl. These bite sized treats are made with concentrated apple cider and tossed in cinnamon sugar for a tasty autumn treat.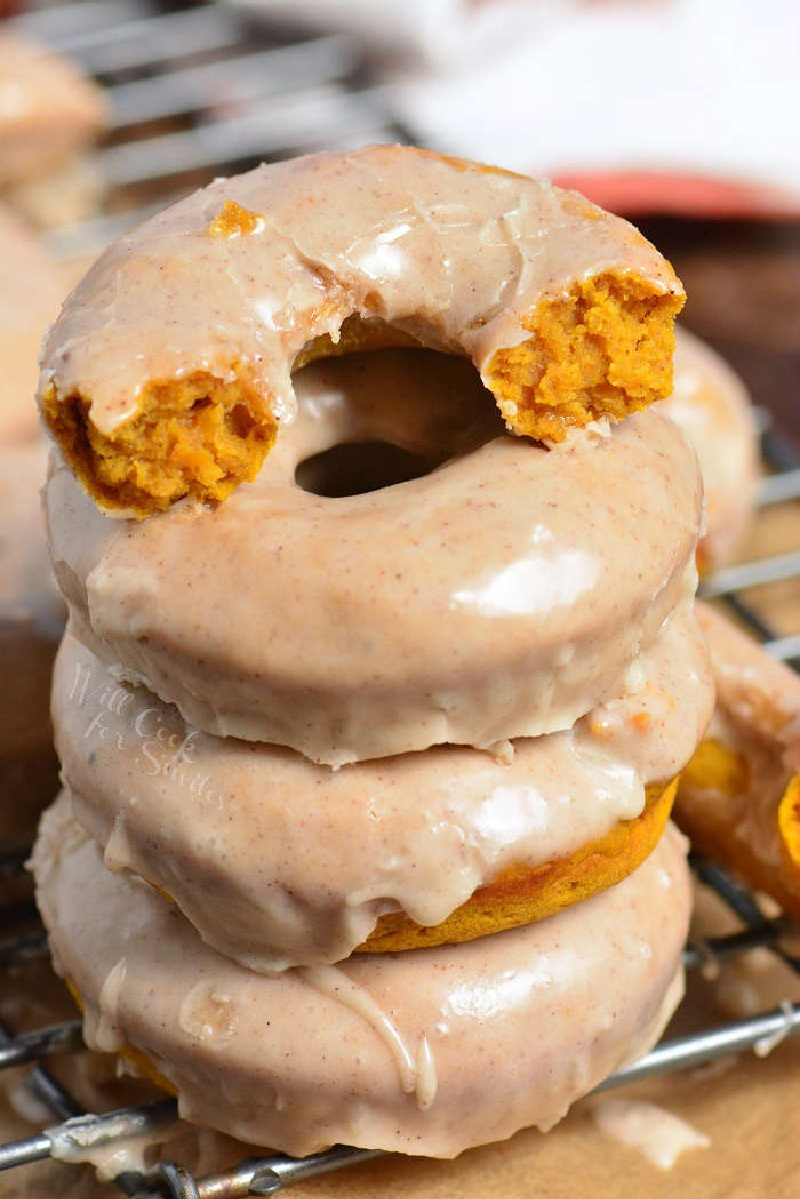 Glazed Pumpkin Donuts by Will Cook for Smiles. These are soft, baked pumpkin donuts dipped in a sweet, cinnamon glaze.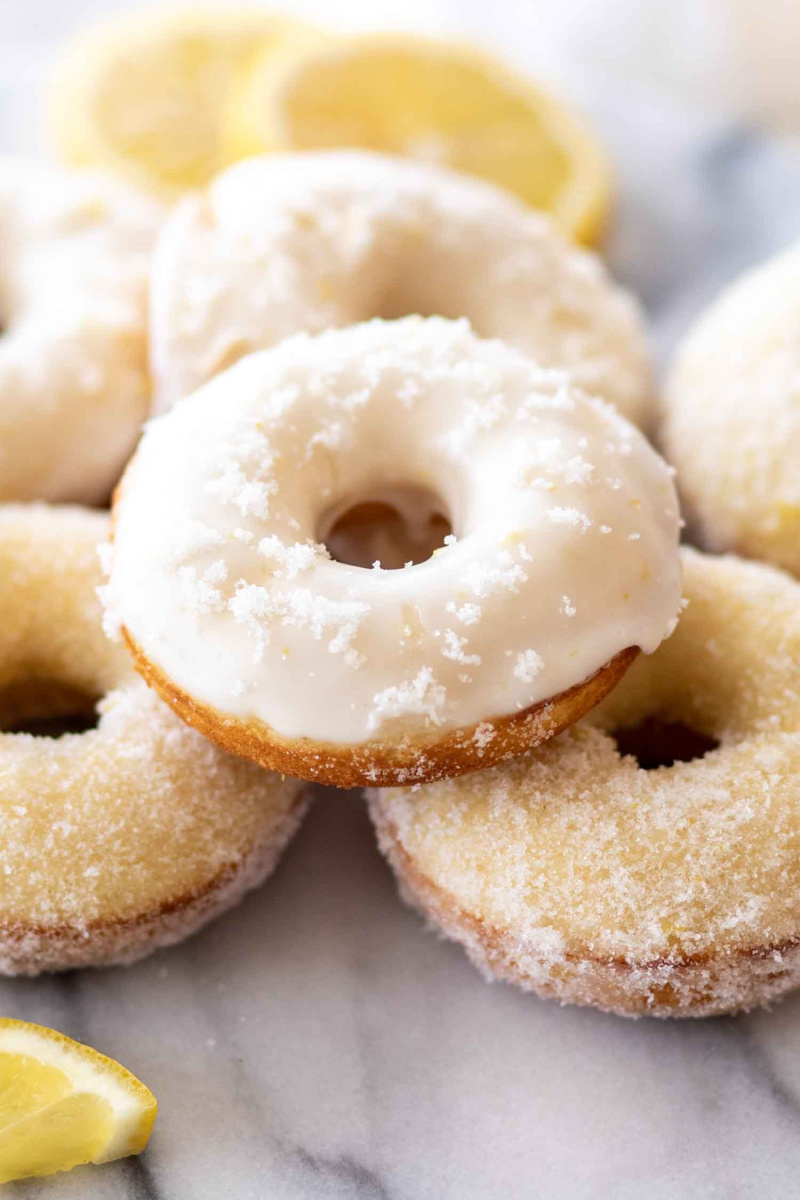 Baked Lemon Donuts by A Latte Food. You can top these homemade lemon donuts with lemon sugar, a lemon glaze or even powdered sugar!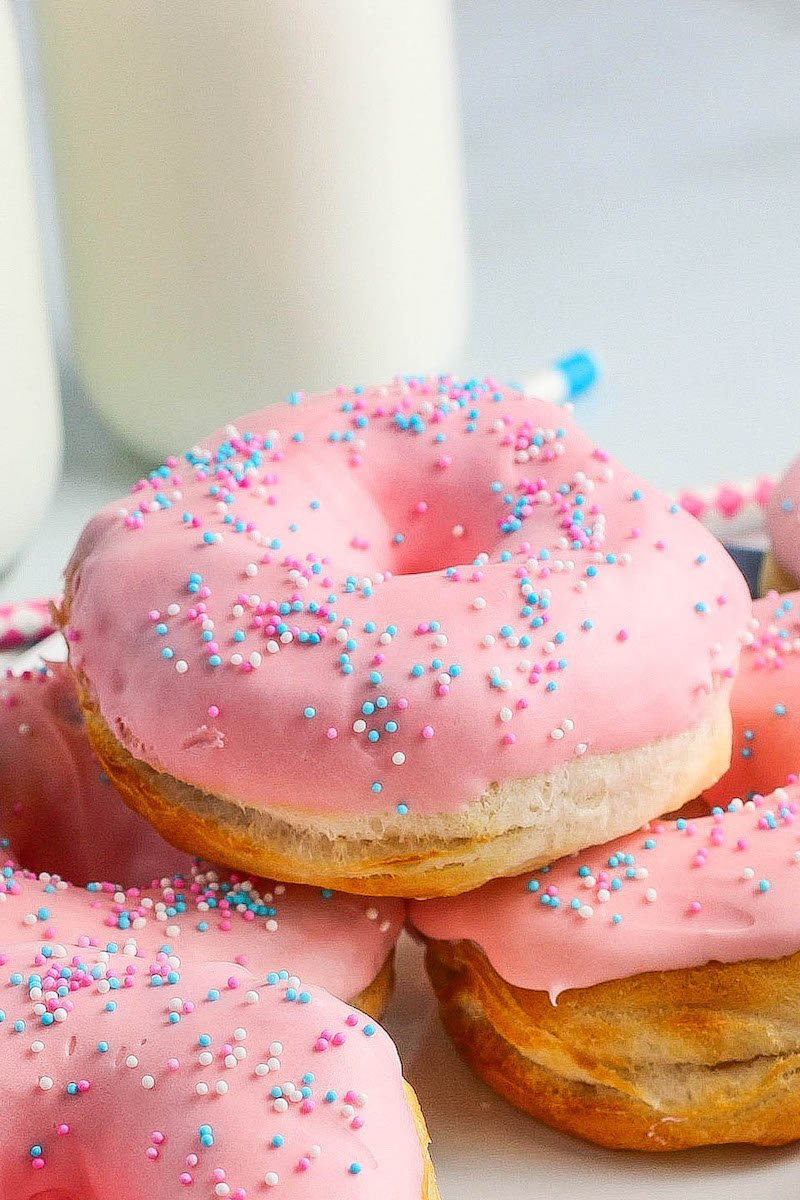 Air Fryer Donuts by The Novice Chef. These strawberry-glazed donuts are the quickest and easiest donut recipe you will ever find!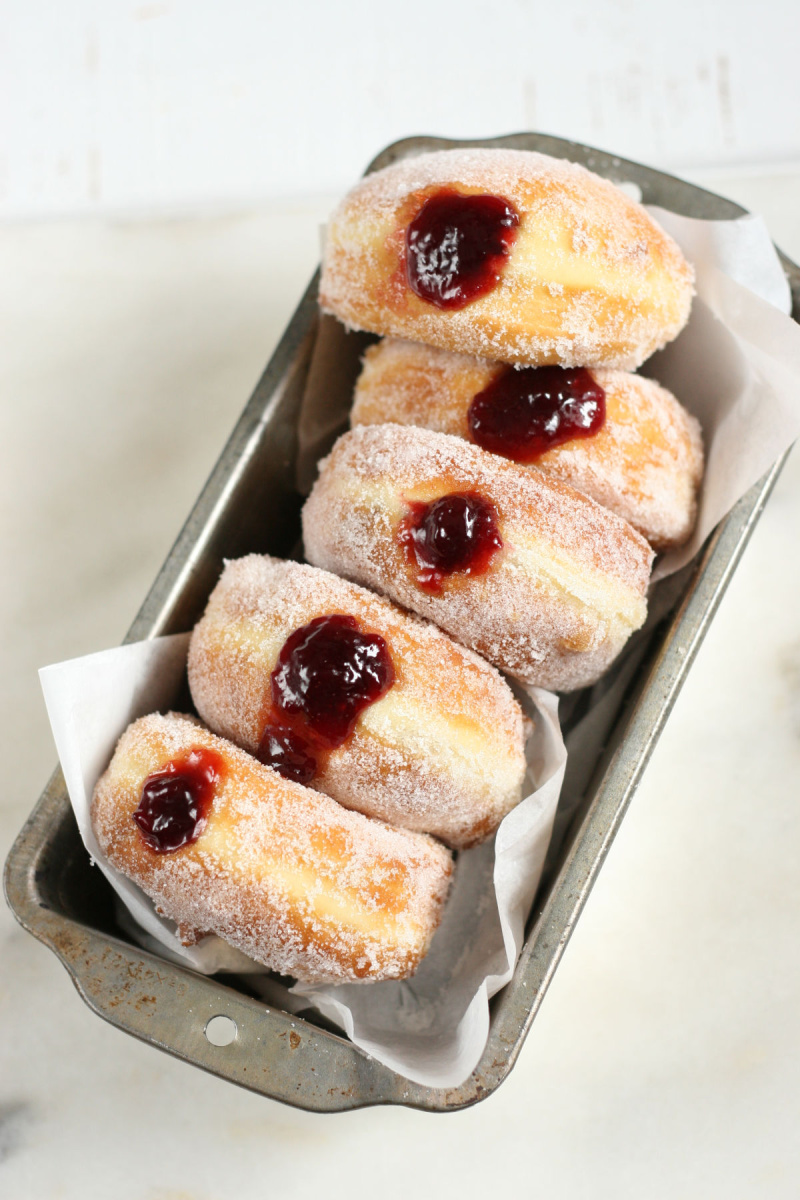 Easy Jelly Donuts by A Farmgirl's Kitchen. These are light and fluffy, homemade donuts coated in granulated sugar and filled with raspberry jam.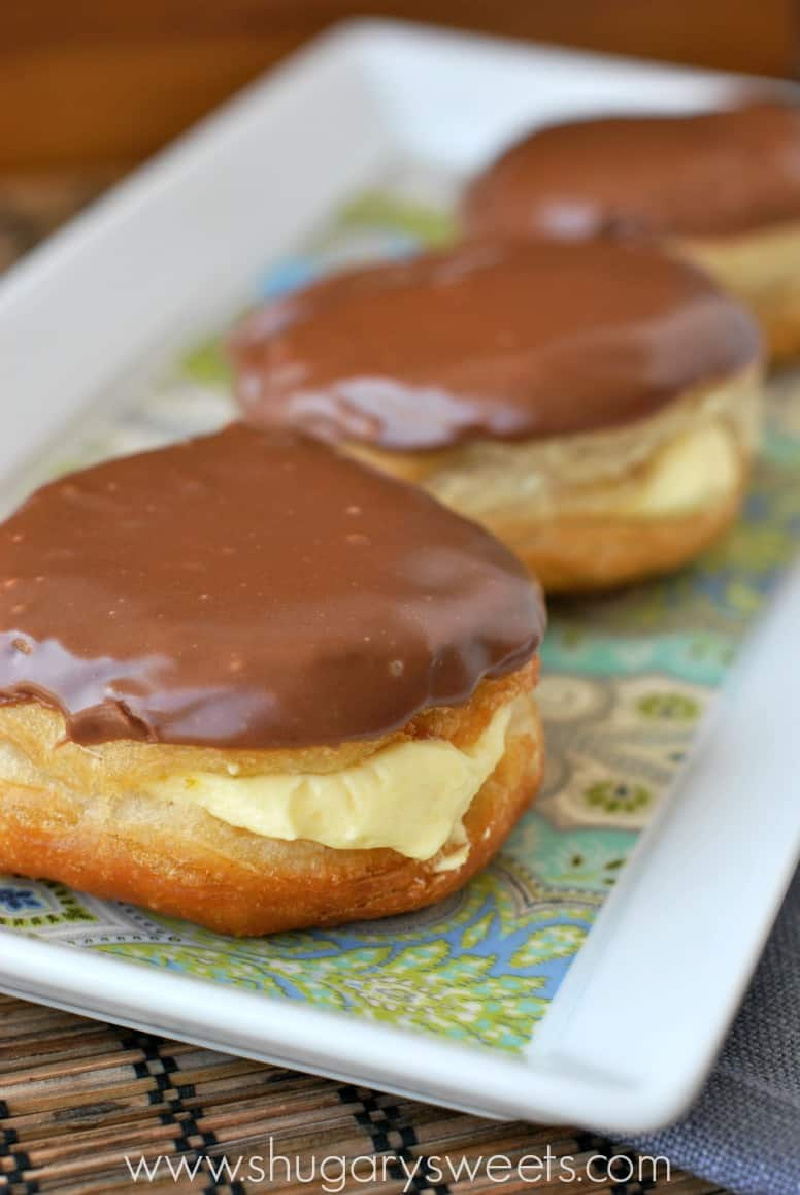 Boston Creme Donuts by Shugary Sweets. These donuts are made using refrigerated biscuits, filled with a creamy pudding mixture and topped with chocolate ganache.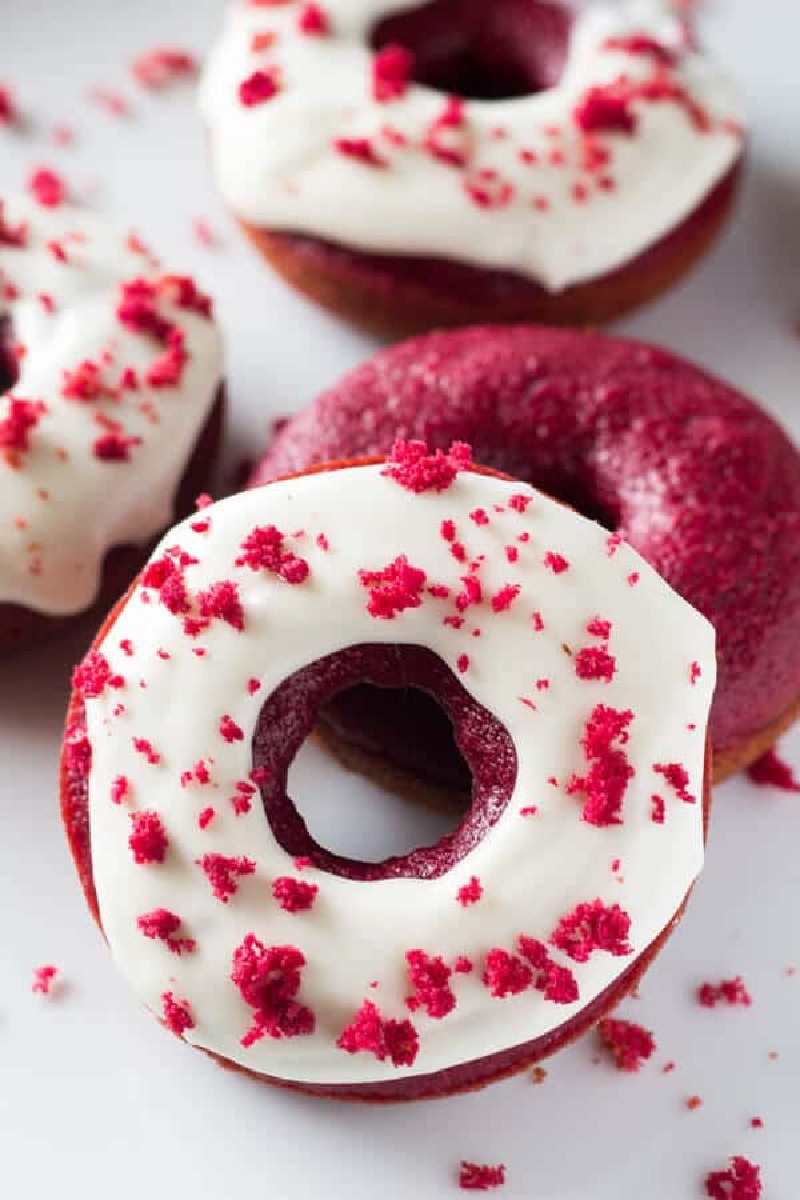 Baked Red Velvet Doughnuts by Just So Tasty. These doughnuts are soft and moist with the perfect cake doughnut crumb, a delicious red velvet flavor and a cream cheese glaze.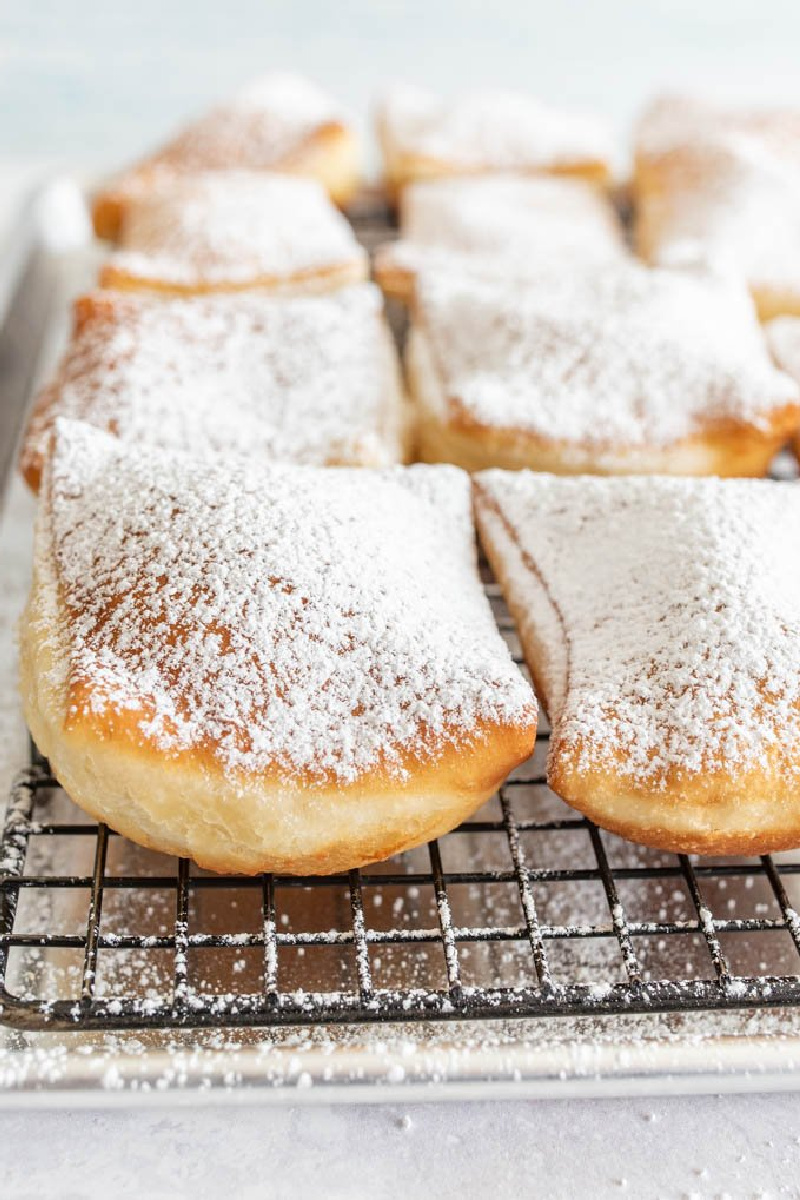 Easy Authentic Beignets by Bless This Mess. They are pillowy, deep fried, dusted with powdered sugar, and to die for!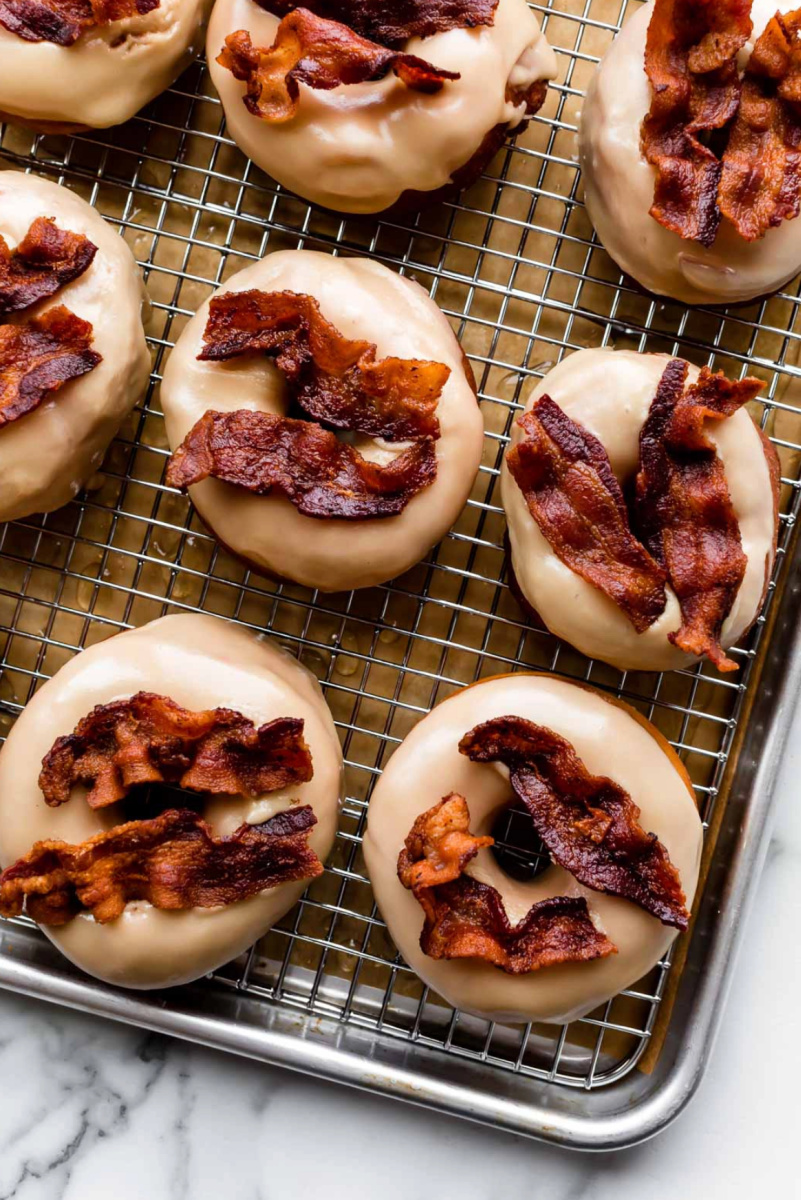 Homemade Maple Bacon Doughnuts by Sally's Baking Addiction. Using a super soft and simple yeasted dough, these homemade maple bacon doughnuts are just like a bakery's version with a sweet maple icing.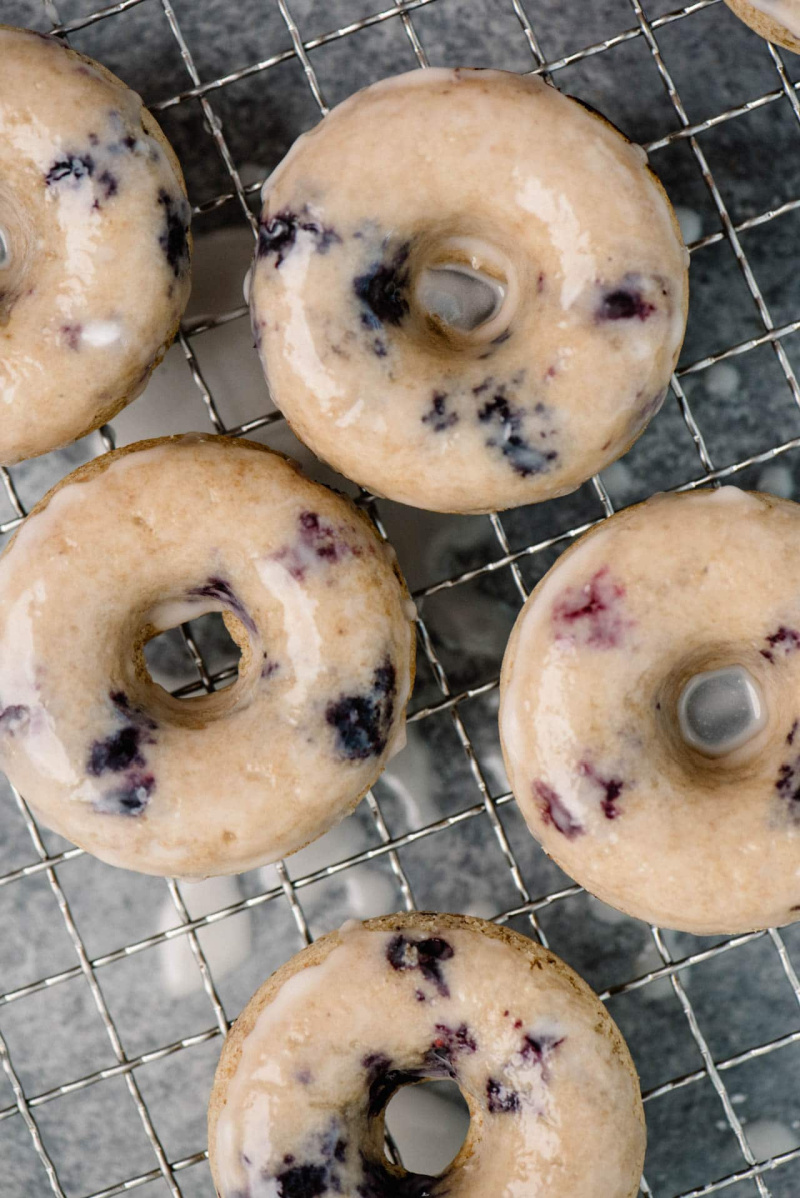 Skinny Blueberry Donuts by Kim's Cravings. These are deliciously healthy baked donuts with blueberries that are light, soft, and perfect for breakfast!
Fun Facts about Doughnuts:
The U.S. doughnut industry is worth 3.6 billion dollars. Over 10 billion donuts are made in the U.S. each year.
The most common type of doughnuts are jelly or cream-filled doughnuts or classic round with a hole.
Per capita, Canada has more doughnut shops than any other country.
Boston is the city in the United States that has the most donut shops per person.
Noted in 2011, there were 10 people living in the United States who have the last name "doughnut" or "donut."
Renee Zellweger ate 20 donuts per day to gain weight for her role in Bridget Jones' Diary part 2.