Honey Raspberry Mojitos are a delicious variety of mojito adding fresh raspberries to this classic cocktail and using honey instead of sugar or simple syrup.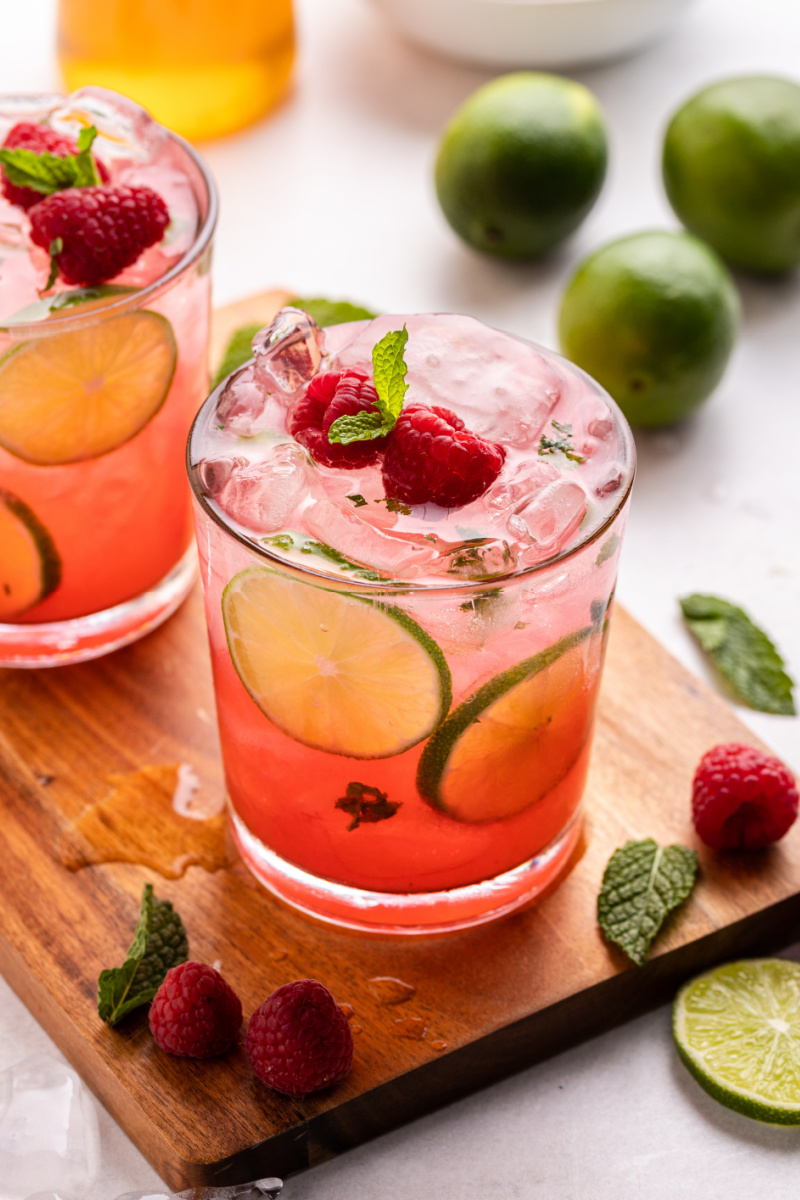 July 11th is National Mojito Day! Obviously, you must celebrate by drinking mojitos! Of course, you can order a classic mojito at a bar, but I highly suggest you try making these Honey Raspberry Mojitos at home. They're so delicious! Share your mojito on social media by using the hashtag #NationalMojitoDay, #MojitoDay and #RecipesForHolidays. Be sure to check out my July Food Holidays page so you can follow along with all of the other food holidays in the month of July.
The History of Mojitos:
Havana, Cuba is the birthplace of the mojito cocktail. Early versions of the mojito are believed to have surfaced in the 1500's. A classic mojito contains 5 ingredients: white rum, sugar, lime juice, club soda and fresh mint.
It's tough to pinpoint the exact origin of how the mojito came to be. One belief is that South American Indians concocted this drink for medicinal purposes to help with tropical illnesses. Others say that the mojito was invented by Sir Frances Drake. And another theory is that it was a drink that was concocted by African slaves who worked in the Cuban sugar cane fields.
The popularity of the mojito began soaring in the 1930's in Havana, Cuba. And word of this delicious cocktail spread to the U.S. and other parts of the world.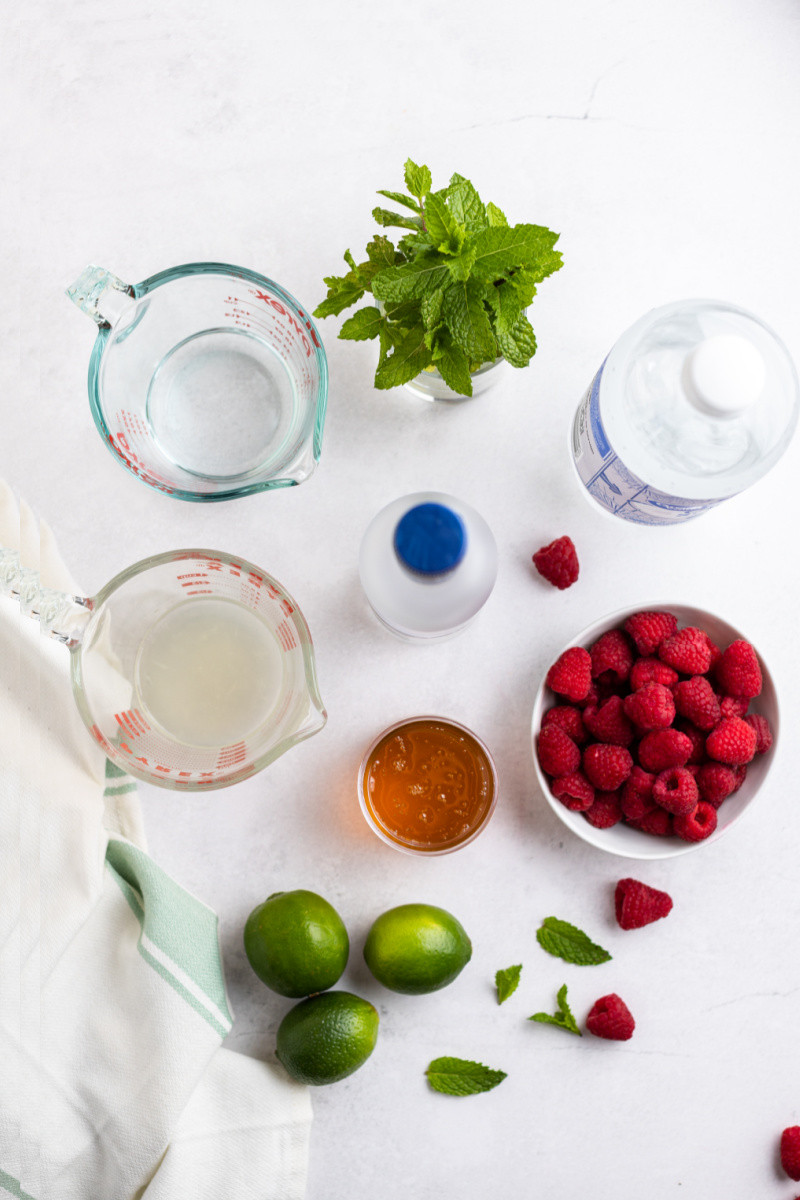 Ingredients needed:
fresh raspberries
honey
cold water
freshly squeezed lime juice
fresh mint leaves
white rum
ice
club soda
lime slices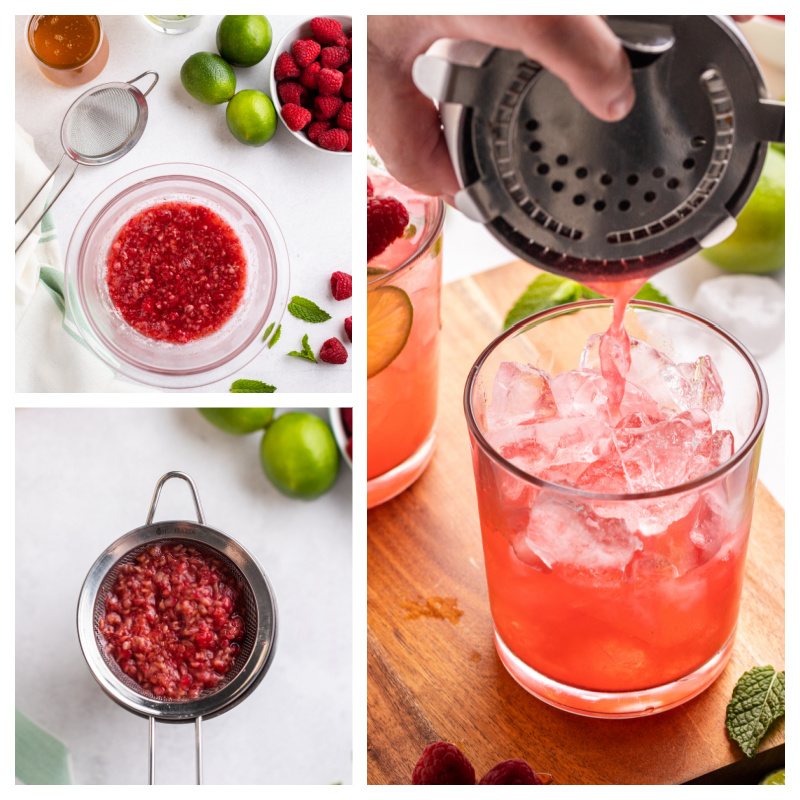 How to make Honey Raspberry Mojitos:
The first step is making the raspberry syrup. In a bowl, use a muddler to muddle together fresh raspberries, honey and cold water. Then use a fine sieve to strain out the raspberry seeds, and transfer the raspberry syrup to a cocktail shaker. Add lime juice and mint, and muddle a bit more. Then add ice and rum, and shake to combine.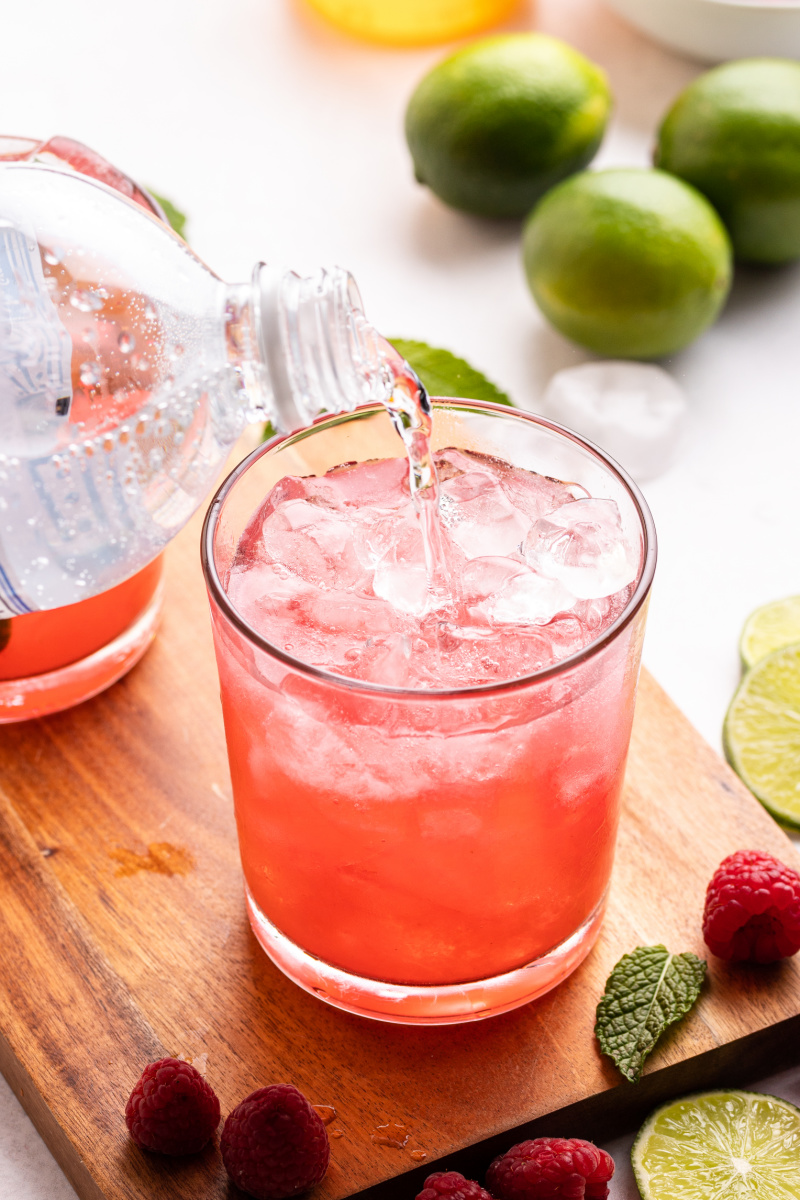 This recipe make two honey raspberry mojitos. Divide the mixture between two cocktail glasses (the ice too). Add club soda.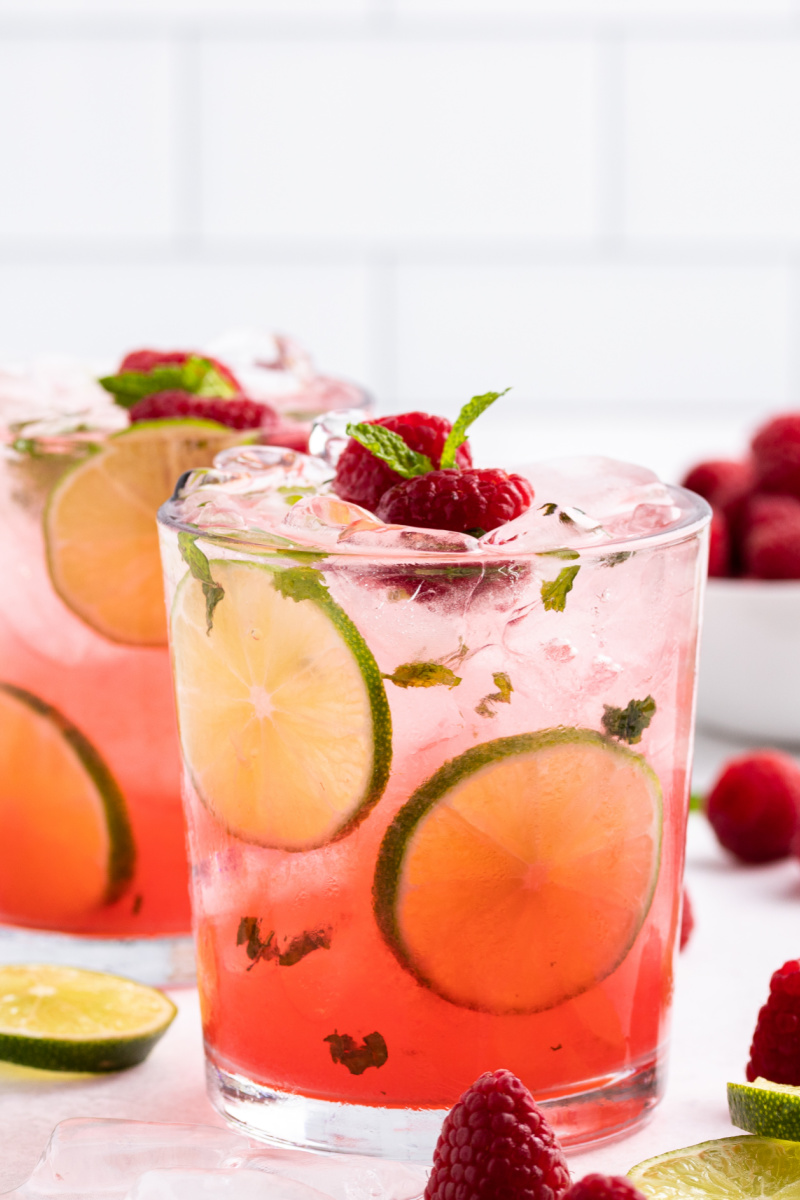 Garnish with fresh raspberries, fresh mint and lime slices. Serve, and enjoy!
This recipe comes from The Healthy Swaps Cookbook by Danielle Davis. This book is full of easy substitutions to boost the nutritional value of your favorite recipes- without compromising on flavor. Leaner proteins, more healthy flours, and healthier fats and sweeteners are all part of these recipes. It's a great cookbook to add to your cookbook shelf if you are trying to eat healthier!
Fun Facts about Mojitos:
The mojito is one of the oldest mixed drinks- over 500 years old.
The name mojito comes from the African "mojo," which means "magic charm."
In the James Bond movie, "Die Another Day," Pierce Brosnan and Halle Berry enjoy mojitos on the beach.
The mojito was Ernest Hemingway's favorite drink.
Mojitos are popular everywhere, but they happen to be very popular in France, Poland and Britain.
A "cojito" is a mojito made with coconut rum.
A "mojito blanco" is a mojito made with tequila instead of rum.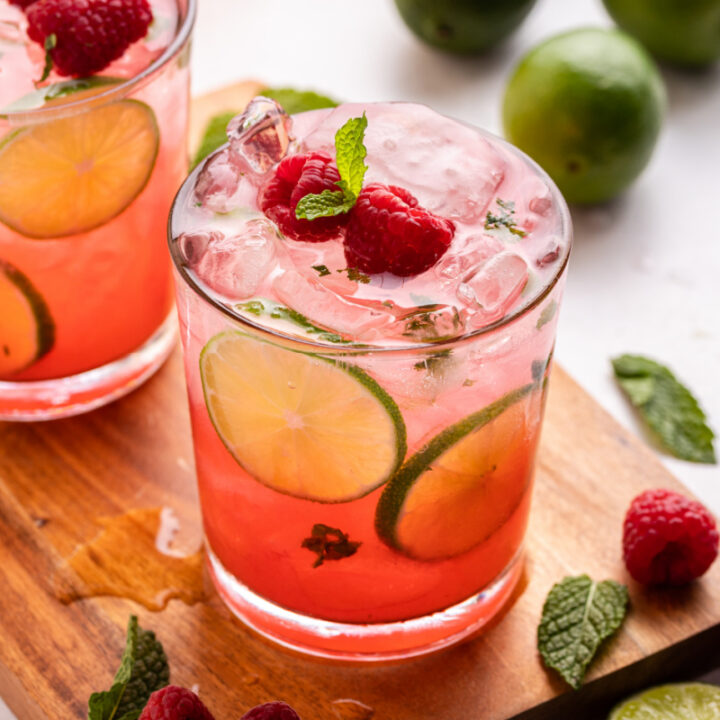 Honey Raspberry Mojitos
This light and bubbly mojito is the perfect balance of sweet and tart.
Ingredients
½ cup fresh raspberries (more, as needed)
2 tablespoons honey
¼ cup cold water
¼ cup freshly squeezed lime juice
10 fresh mint leaves (more, as needed)
4 ounces white rum
Ice, as needed
1 cup club soda
4 lime slices
Instructions
In a small bowl, combine the raspberries, honey and water. Muddle the mixture until the raspberries are broken down and release their juices. Strain the mixture through a fine sieve into a cocktail shaker to remove the raspberry seeds.
Add the lime juice and mint and gently muddle so the mint releases its flavor. Add the rum and ice, add the lid and shake the mixture vigorously.
Pour the mojitos into two highball glasses. Divide the club soda between the two glasses. Garnish with additional raspberries, 2 lime slices and additional mint.
Nutrition Information:
Yield:

2
Serving Size:

1 mojito
Amount Per Serving:
Calories:

281
Total Fat:

1g
Saturated Fat:

0g
Trans Fat:

0g
Unsaturated Fat:

0g
Cholesterol:

0mg
Sodium:

23mg
Carbohydrates:

43g
Fiber:

10g
Sugar:

21g
Protein:

3g
Nutritional information is figured using a nutrition calculator. It's not likely to be 100% accurate.