Creamy and delicious, this is an easy 30 Minute Macaroni and Cheese recipe with a secret ingredient.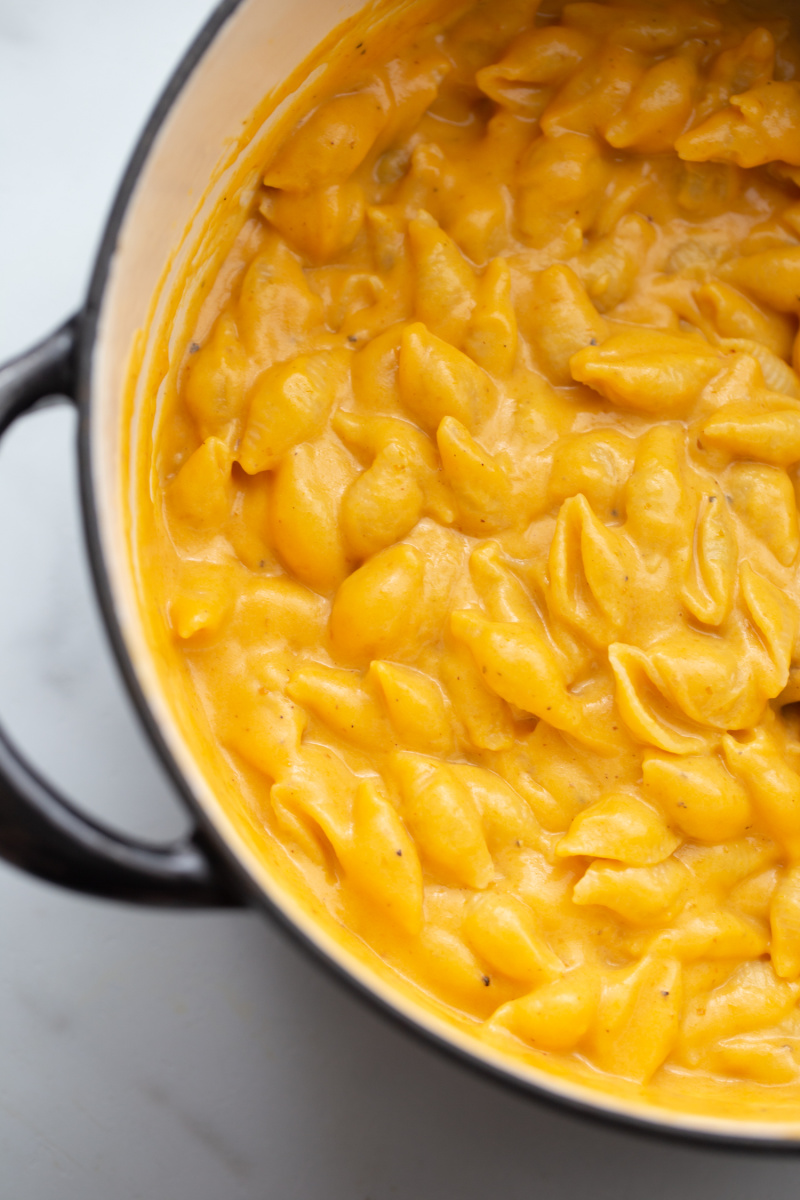 July 14th is National Macaroni and Cheese Day! Celebrate by making this awesome recipe for 30 Minute Macaroni and Cheese! If you have another favorite mac and cheese recipe, it's okay to use that too. Or you could even make the stuff in the box! Share your mac and cheese indulgence on social media by using the hashtag #NationalMacaroniAndCheeseDay, #MacaroniAndCheeseDay #MacAndCheeseDay and #RecipesForHolidays. Be sure to check out my July Food Holidays page so you can follow all of the food holidays for the month of July.
The History of Macaroni and Cheese:
Pasta and cheese casseroles were recorded as far back as the 14th century in an Italian cookbook. Those versions contained pasta with Parmesan cheese.
The more modern take on macaroni and cheese appeared in the 1770 cookbook: The Experienced English Housekeeper. That recipe called for béchamel sauce made with cheddar cheese, mixed with macaroni, topped with Parmesan cheese and baked.
Thomas Jefferson was so enamored with macaroni that he brought a pasta machine to the United States from Italy. His enslaved chef, James Hemmings created a macaroni and cheese recipe that was served to dinner guests while Jefferson was President at the beginning of the 1800's. Jefferson was credited with spreading the popularity of macaroni and cheese.
In 1937, Kraft foods invented a boxed variety of macaroni and cheese using powdered cheese. It was hugely popular during the Great Depression, where one box could serve four people for just 19 cents. Kraft sold 8 million boxes of macaroni and cheese that first year. Current day sales of Kraft mac and cheese stand at about one million boxes per day.
Today, there are lots of gourmet versions of macaroni and cheese. Restaurants serve Lobster Macaroni and Cheese and Bacon Macaroni and Cheese, and home cooks whip up their versions of Homestyle Baked Macaroni and Cheese, Broccoli Macaroni and Cheese, Mac and Cheese with Tomatoes and much more. Everyone loves this comfort food dish!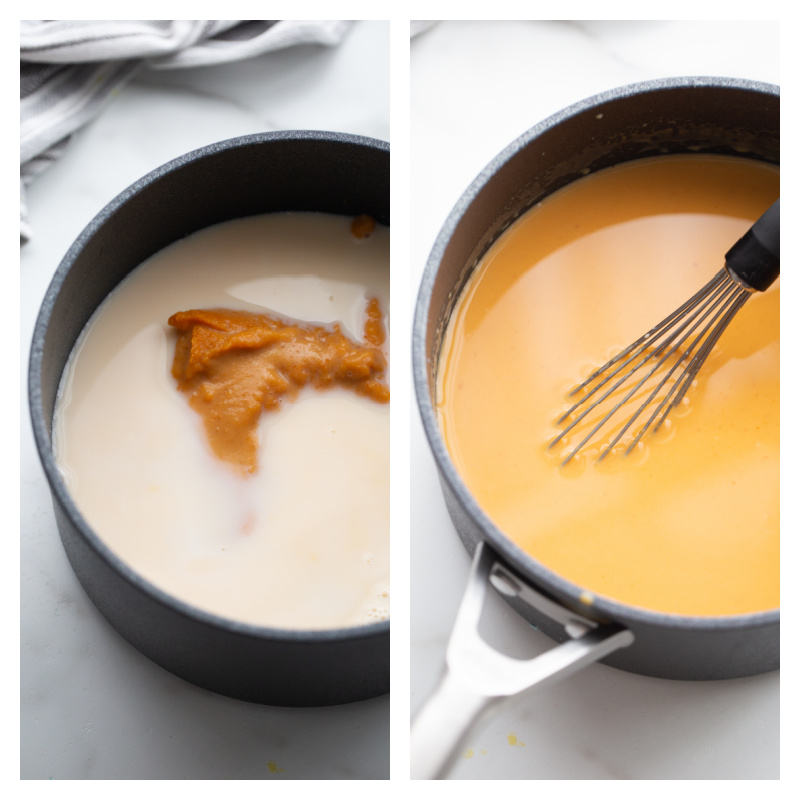 How to make 30 Minute Macaroni and Cheese:
Cook the pasta in a boiling pot of salted water. Shells are a good pasta for macaroni and cheese because they have a built-in pocket for holding onto the sauce.
While the pasta is cooking, make the cheese sauce. Warm milk and unsweetened pumpkin puree in one pan until hot. The pumpkin helps to provide a creamy, velvety texture, but it does not add a ton of pumpkin flavor.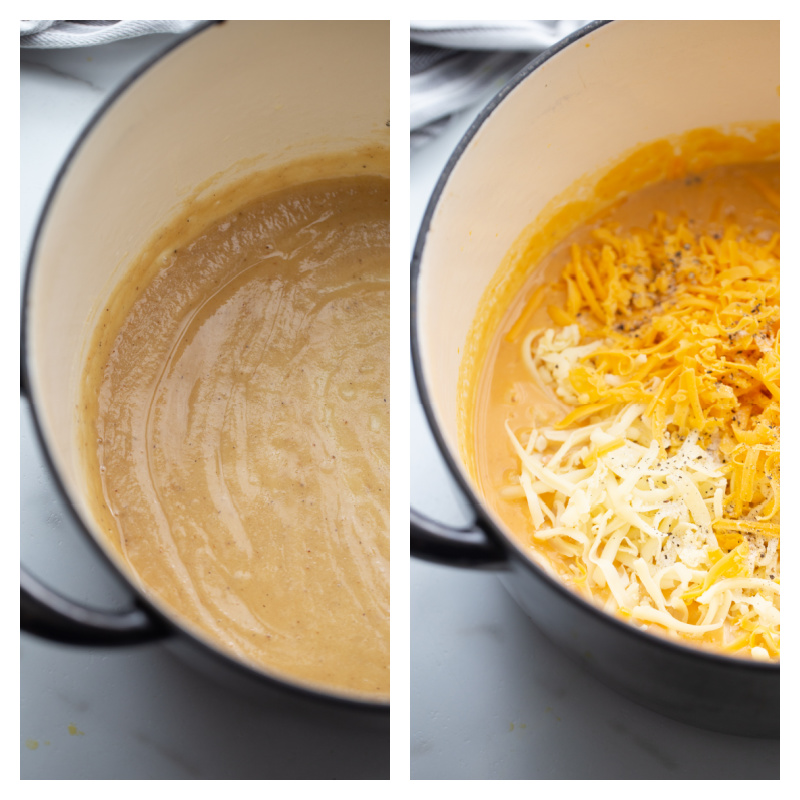 In a separate pan, melt the butter and whisk in the flour. Cook until lightly browned. Whisk in nutmeg and the hot milk mixture. Then whisk in Gruyere cheese, cheddar cheese, salt and pepper. Stir until melted.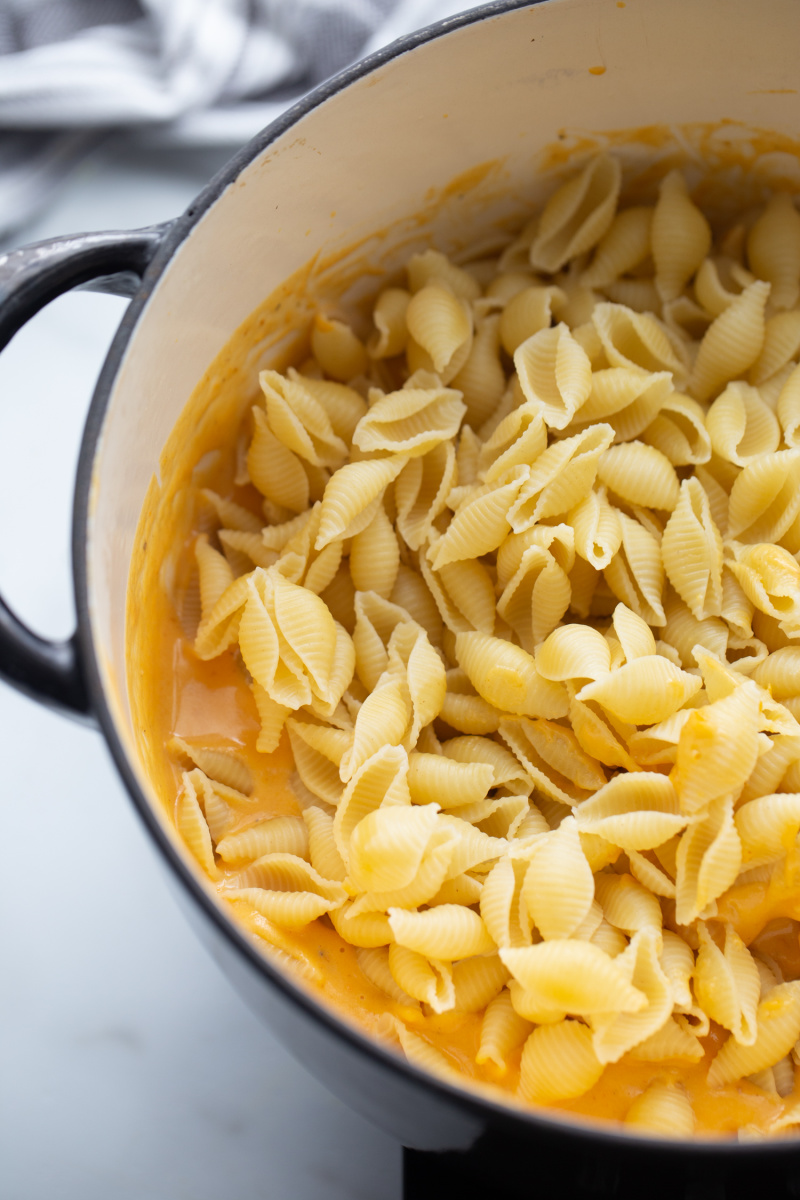 Add the cooked pasta to the cheese sauce.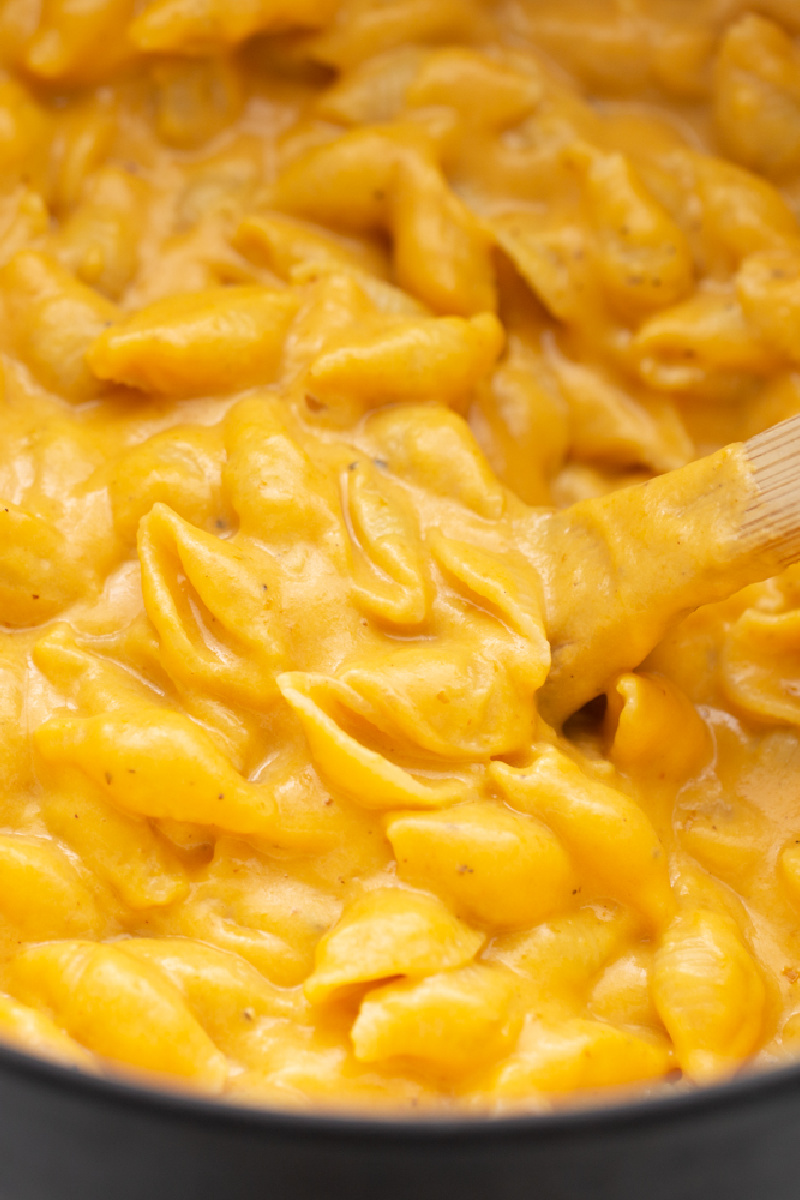 Stir until all of the pasta is coated with the wonderful sauce.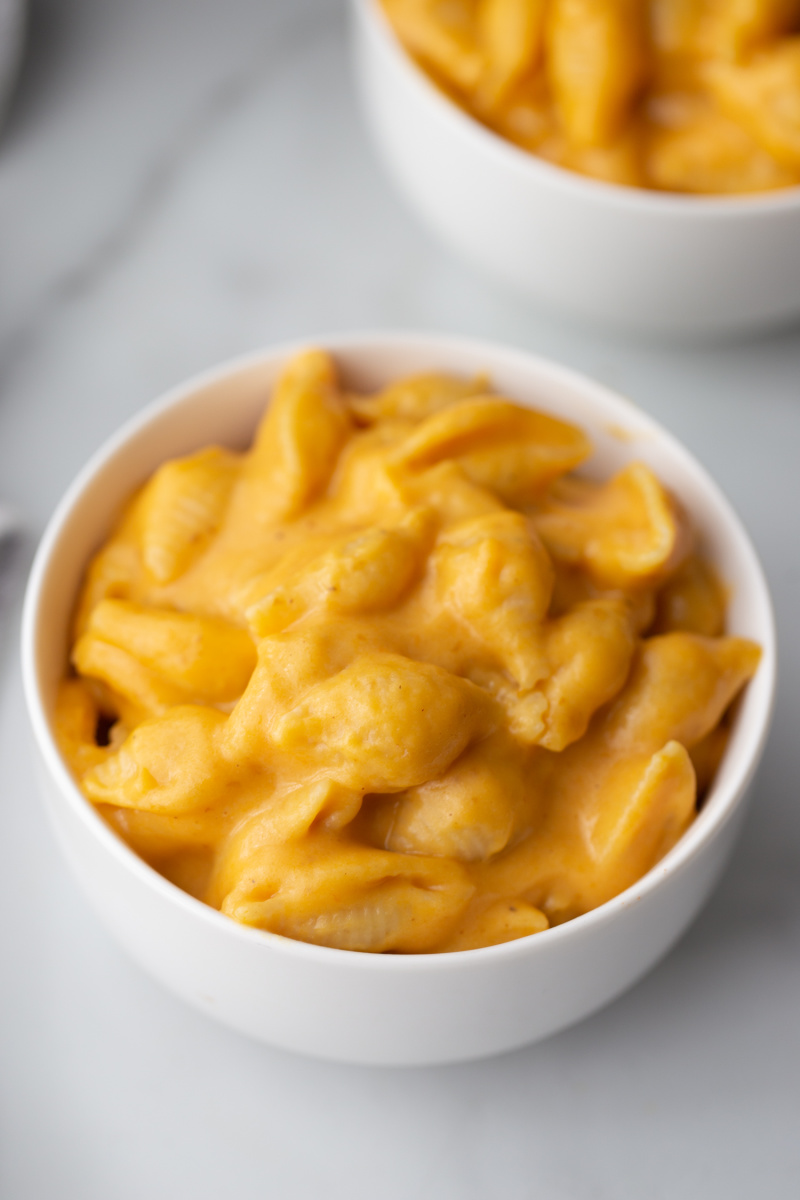 Serve, and enjoy!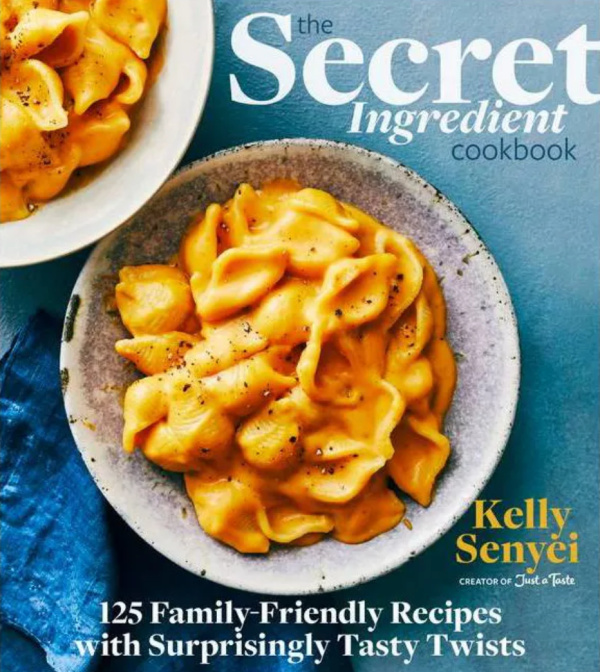 The Secret Ingredient Cookbook
This recipe comes from The Secret Ingredient Cookbook by Kelly Senyei. This new cookbook focuses on adding a "secret ingredient" to each recipe that enhances the flavor. There are 125 family-friendly recipes in the book. Recipes that have caught my eye: Sweet and Savory Egg Sandwiches, Pumpkin Waffles with Maple Whipped Cream, Sweet and Tangy Baked Chicken Wings, Sweet Heat Pepperoni Pizza, Fettuccine Alfredo with Lobster, French Onion Steak Sandwiches, Boozy Iced Coffee, Caesar Pasta Salad and Funfetti Celebration Cake. This is a cookbook you'll want to add to your collection. There are lots of recipes worthy of making again and again!
Fun Facts about Macaroni and Cheese:
Cheddar is the most popular cheese used for making macaroni and cheese.
Canadians eat 55% more Kraft macaroni and cheese than Americans.
Kraft mac and cheese is often eaten with ketchup.
Macaroni and cheese (along with Ramen noodles) is a mainstay dinner for college students.
A Google search for "macaroni and cheese" turns up 73 million results.
There are mac and cheese festivals and contests held all over the United States.
Deep fried macaroni and cheese is sold at county and state fairs.
In 1993, the Crayola company named one of their orange-hued crayons "Macaroni and Cheese."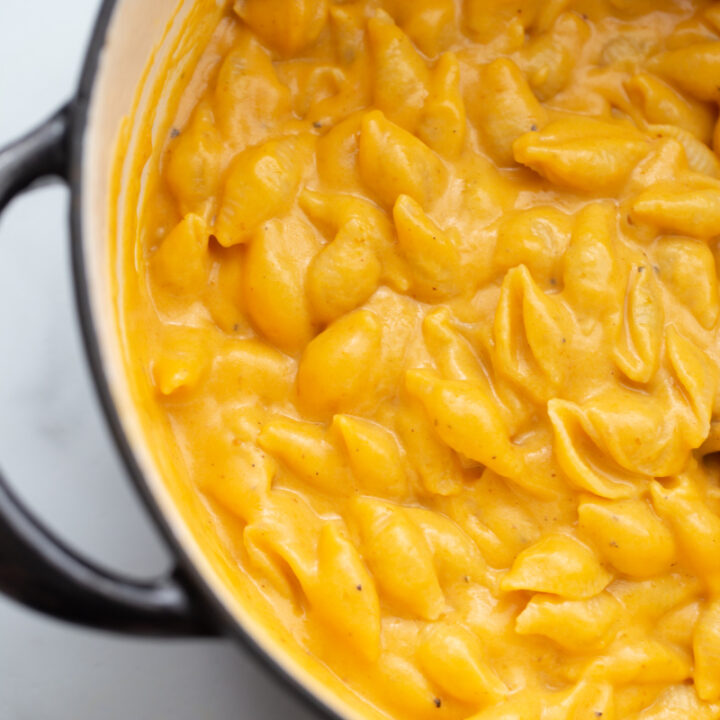 30-Minute Macaroni and Cheese
A secret ingredient in this mac and cheese makes it creamier and adds more nutrients!
Ingredients
16 ounces uncooked medium shell pasta
2 1/2 cups whole milk
One 15-ounce can unsweetened pumpkin puree
1/2 cup (1 stick) unsalted butter
1/2 cup all purpose flour
1/4 teaspoon ground nutmeg
2 cups shredded Gruyere cheese
2 cups shredded sharp cheddar cheese
1/2 teaspoon kosher salt
1/4 teaspoon black pepper
Instructions
Bring a large pot of salted water to a boil. Add the pasta and cook until al dente, 10 to 12 minutes. Drain the pasta and set it aside.
While the pasta is cooking, in a medium saucepan set over medium heat, whisk together the milk and pumpkin puree. Warm the mixture until it is hot but not boiling, about 5 minutes. Remove the pot from the heat and set aside.
Heat the butter in a large, heavy-bottomed stockpot set over medium-heat. Once the butter has melted, whisk in the flour and cook, whisking constantly, until the mixture become light brown in color and has a slightly toasted aroma, about 3 minutes.
Whisk in the nutmeg, then remove the pot from the heat and slowly whisk in the pumpkin mixture. It will thicken, then thin out gradually and become smooth as you continue whisking.
Return the pot to medium heat and whisk in the Gruyere cheese, cheddar cheese, salt and pepper. Cook until the cheese is melted, about 2 minutes.
Stir the pasta into the sauce until combined and serve.
Nutrition Information:
Yield:

6
Serving Size:

1
Amount Per Serving:
Calories:

706
Total Fat:

46g
Saturated Fat:

27g
Trans Fat:

0g
Unsaturated Fat:

15g
Cholesterol:

134mg
Sodium:

701mg
Carbohydrates:

43g
Fiber:

4g
Sugar:

8g
Protein:

31g
Nutritional information was figured using a nutrition calculator. It's not likely to be 100% accurate.