This Coquito Recipe is one that you might like to try during the holiday season! It's a traditional Christmas drink that originated in Puerto Rico. Coquito is an alcohol-based beverage similar to eggnog. It's sometimes referred to as "Puerto Rican Eggnog."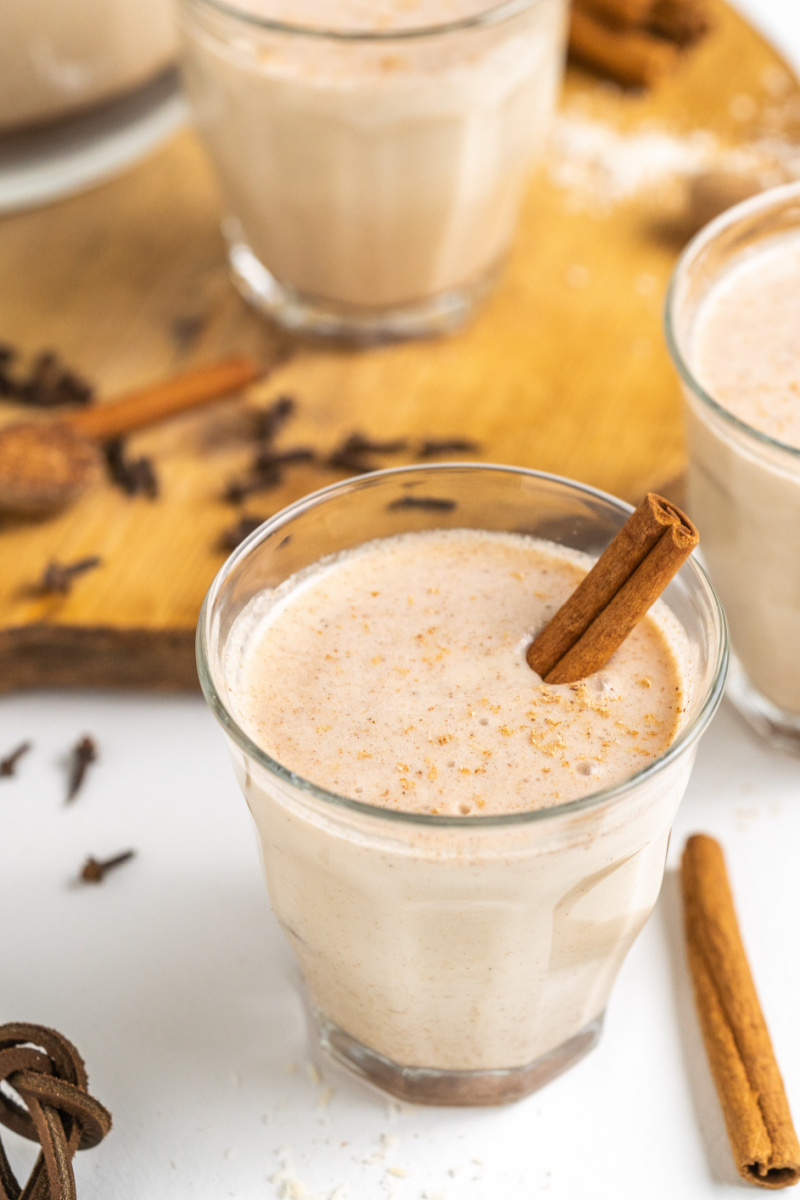 December 21 is National Coquito Day! Celebrate by making some homemade, using our easy coquito recipe (print it out at the end of this post!) You could always make some coquito cupcakes, and bake eggnog cookies to serve too! Be sure to check out my December Food Holidays page so you can follow all the food holidays in the month of December!
The History of Coquito:
The exact origin of the creation of the coquito recipe is not know. But it's believe that that Spanish may have created this cocktail when visiting Puerto Rico during colonial times. They may have combined their version of eggnog with Puerto Rican Rum and coconut to create something similar to what we now know as the coquito. Drinks similar to coquito are found all over the Caribbean.
Coquito recipes were first published in the Puerto Rican cookbooks: Cocine a Gusto and The Puerto Rican Cookbook between 1950 and 1970.
As Puerto Ricans have migrated to the mainland United States, coquitos have made their way into the U.S. too. Now you might spot coquito alongside eggnog in some of your local markets!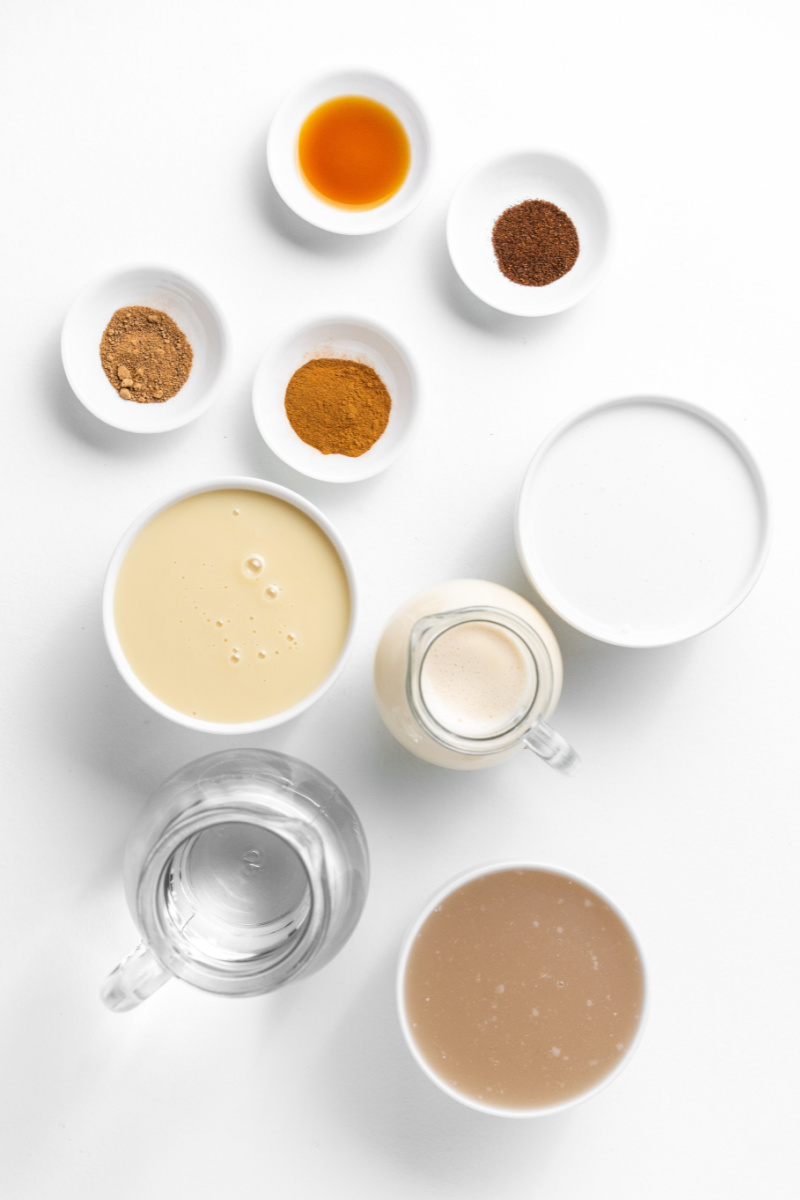 Ingredients needed:
sweetened condensed milk
cream of coconut
evaporated milk
coconut milk
vanilla extract
ground cinnamon
ground nutmeg
ground cloves
light rum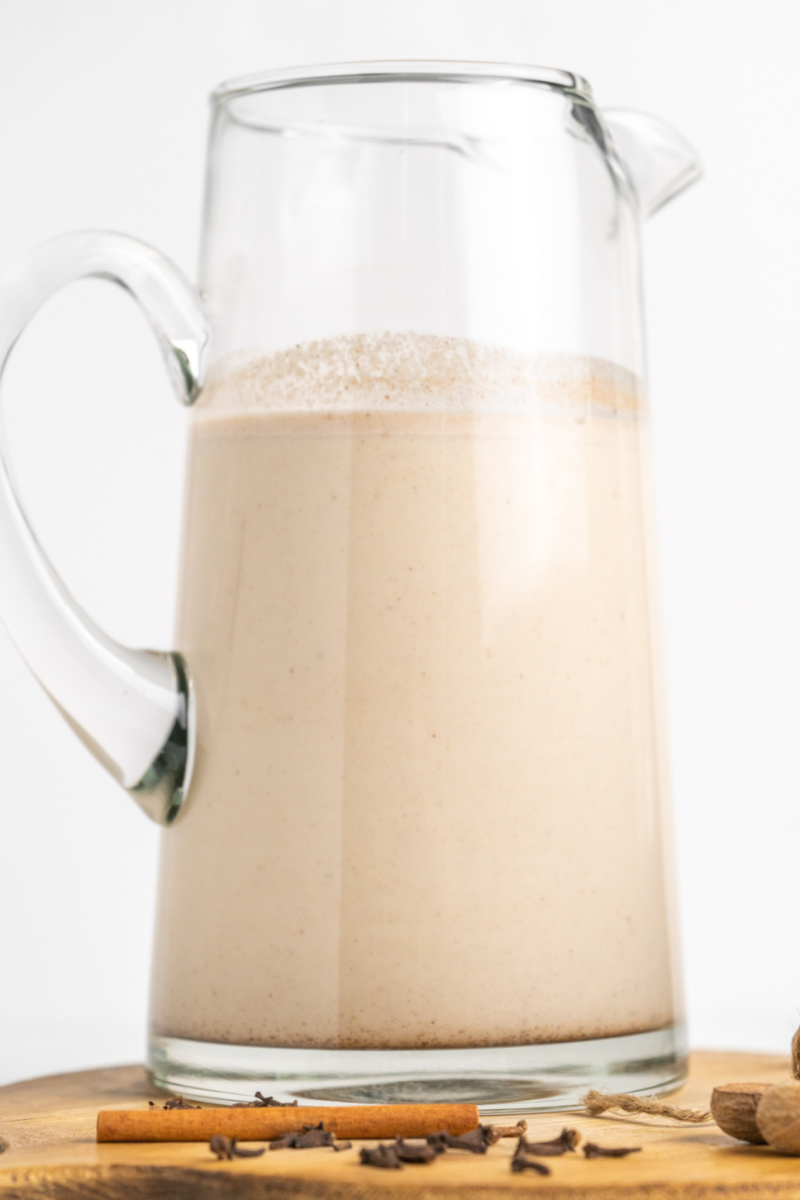 How to make this Coquito recipe:
The full, printable recipe is at the end of this post.
This recipe couldn't be much easier to make. Add all ingredients to a blender. Blend until well mixed and frothy. Pour into a pitcher, and refrigerate for a couple of hours.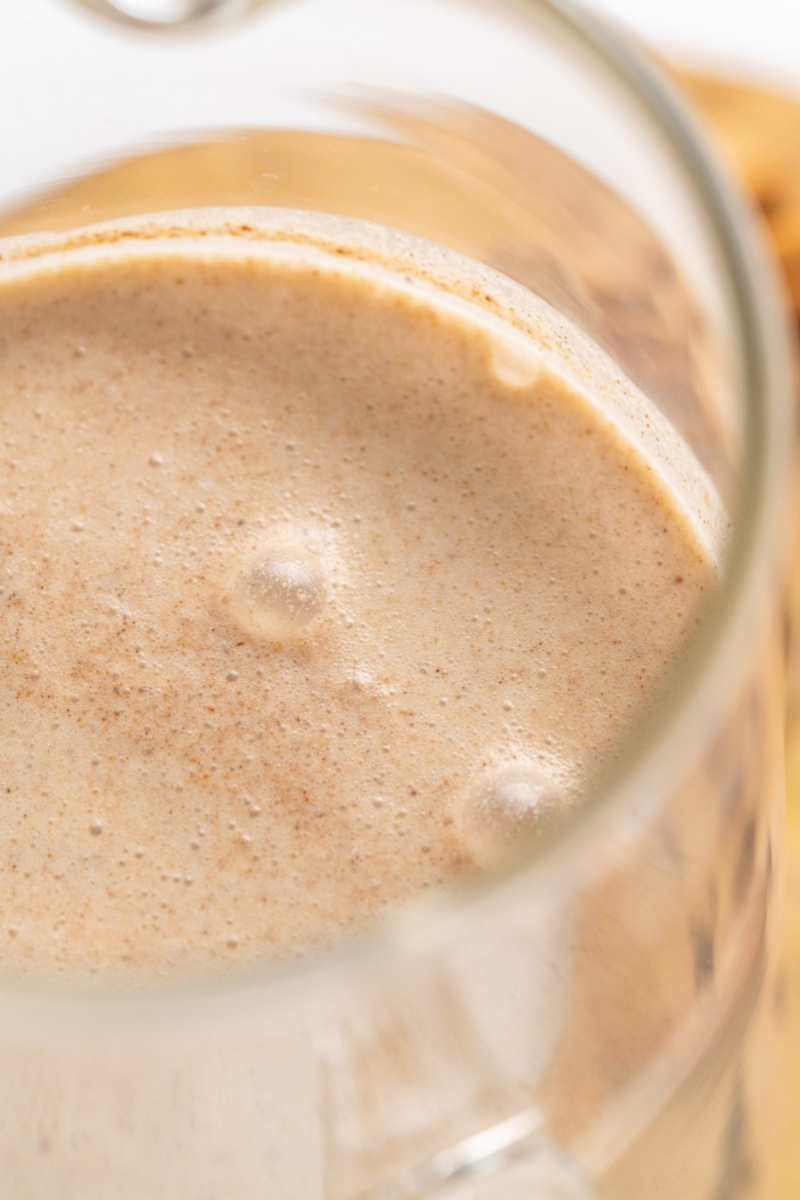 The mixture will be frothy and wonderful when you put it in the refrigerator. It might separate a little while chilling. Give it a vigorous stir before serving.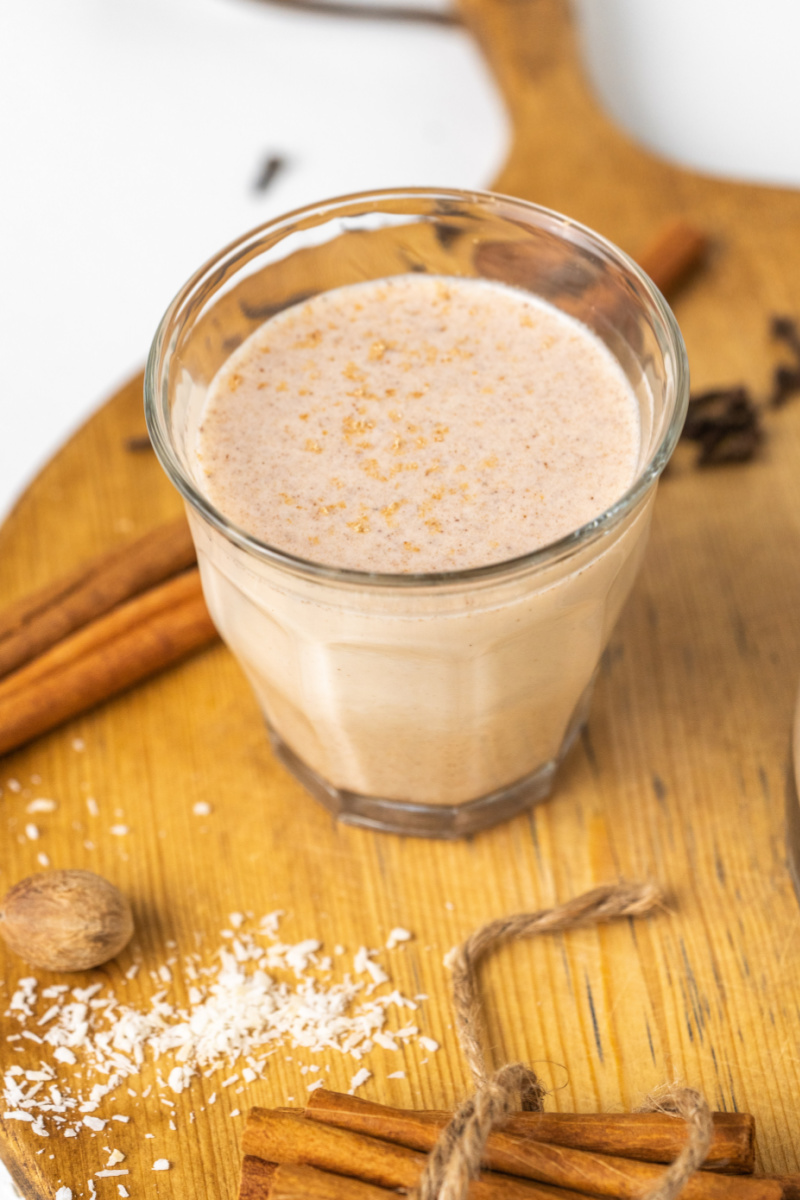 Serve in glasses, and grate a little fresh nutmeg on top.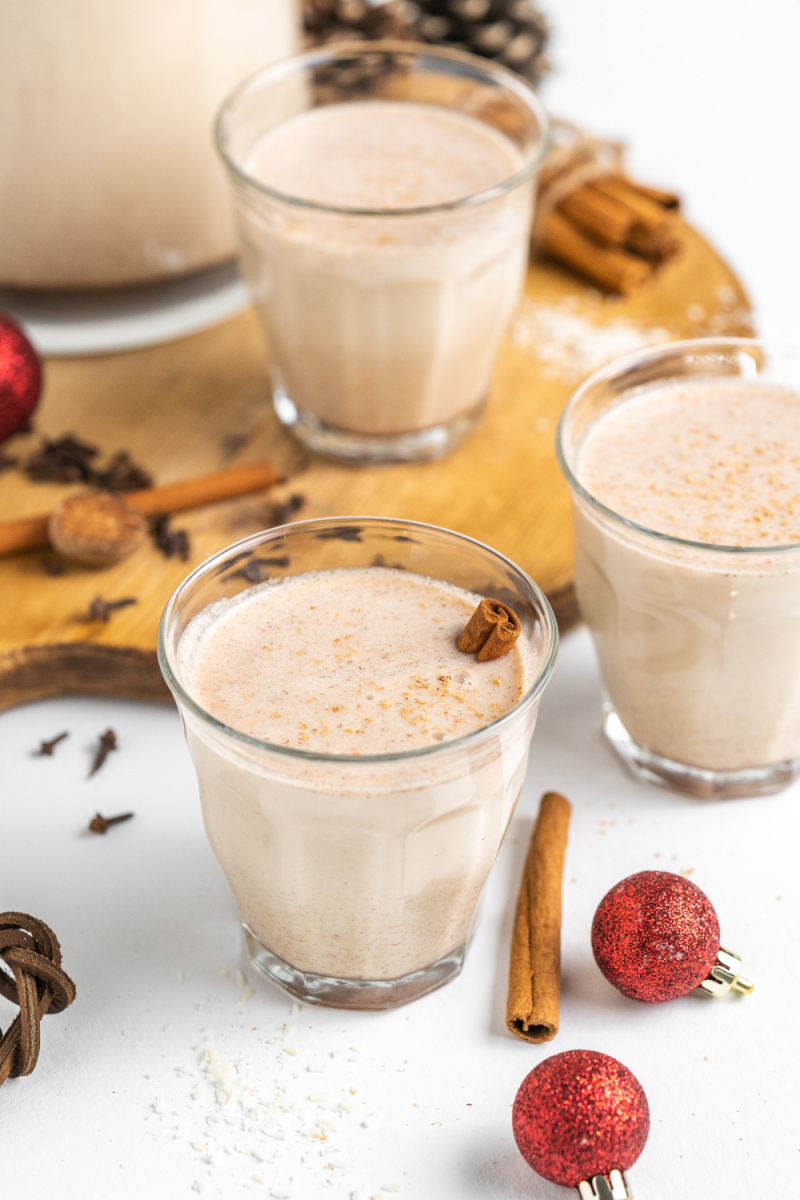 Garnish with cinnamon sticks, if desired. This is a rich cocktail, so be sure to serve it in smaller glasses for sipping. Enjoy!
Fun Facts About Coquito:
Coquito means "little coconut" in Spanish.
It's usually served after dinner in a shot glass.
Strawberry, Nutella and chocolate are just a few of the many variations of coquito that are out there.
Coquito de Calabaza is a coquito made for Thanksgiving with pumpkin pie spice and pumpkin puree.
Jimmy Fallon is a fan of coquito. He has mentioned the drink several times on The Tonight Show.
El Museo del Barrio in New York City hosts an annual coquito tasting contest called, "Coquito Masters" on Three King's Day in January.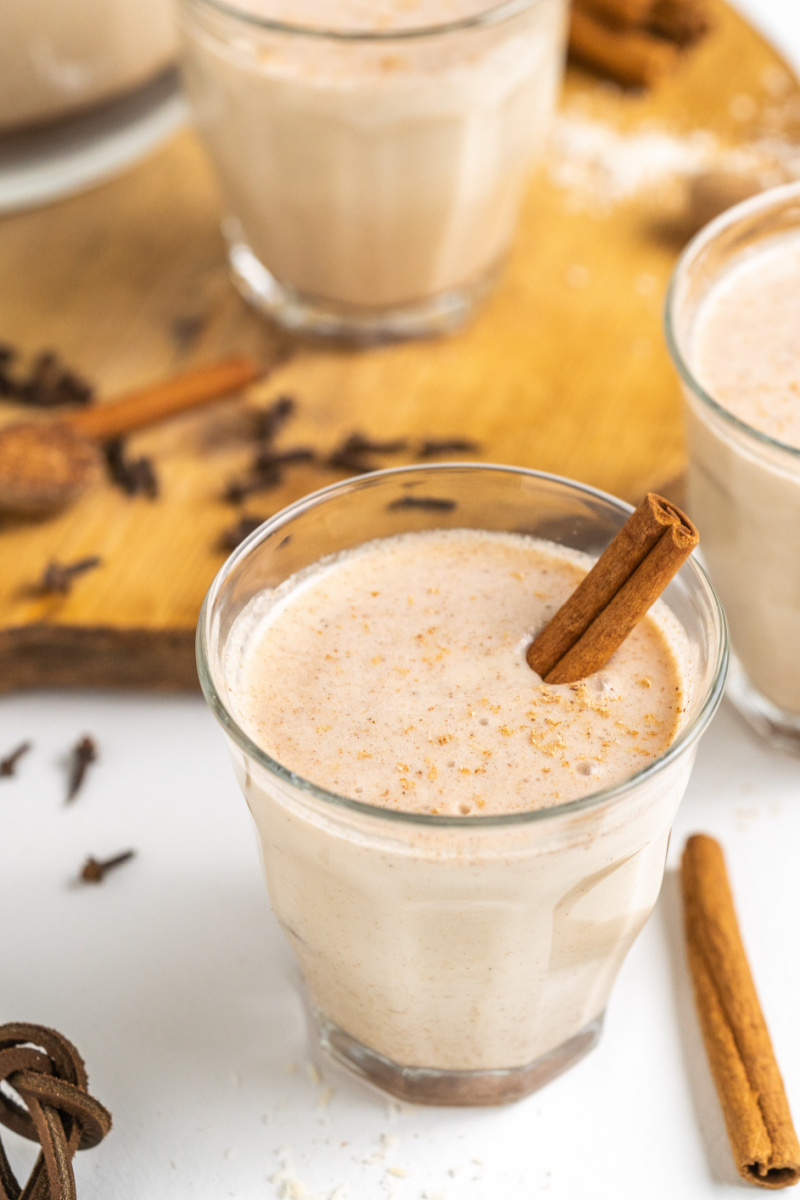 Coquito Recipe
The traditional Christmas drink from Puerto Rico!
Ingredients
14 oz can sweetened condensed milk
One 15-ounce can cream of coconut
One 12-ounce can evaporated milk
One 13.5-ounce can coconut milk
1 tablespoon vanilla extract
1 teaspoon ground cinnamon
1/2 teaspoon ground nutmeg
1/4 teaspoon ground cloves
2 cups light rum
Instructions
Add all ingredients to a large blender and process until well mixed.
Pour into a glass pitcher and if possible, chill for 2 hours before serving. Stir before serving.
Serve chilled, over ice if desired, topped with a cinnamon stick or sprinkle of freshly-grated nutmeg.
Notes
This drink will thicken as it chills. Make sure to stir it before serving.
Nutrition Information:
Yield:

10
Serving Size:

About 3/4 cup
Amount Per Serving:
Calories:

574
Total Fat:

34g
Saturated Fat:

24g
Trans Fat:

1g
Unsaturated Fat:

8g
Cholesterol:

80mg
Sodium:

150mg
Carbohydrates:

40g
Fiber:

1g
Sugar:

37g
Protein:

9g
Nutritional information is estimated using a nutritional calculator. It's not likely to be 100% accurate.