Here are 36 Totally Delicious Lobster Recipes, including steamed, grilled and broiled lobster, lobster rolls, lobster bisque, lobster pasta and more!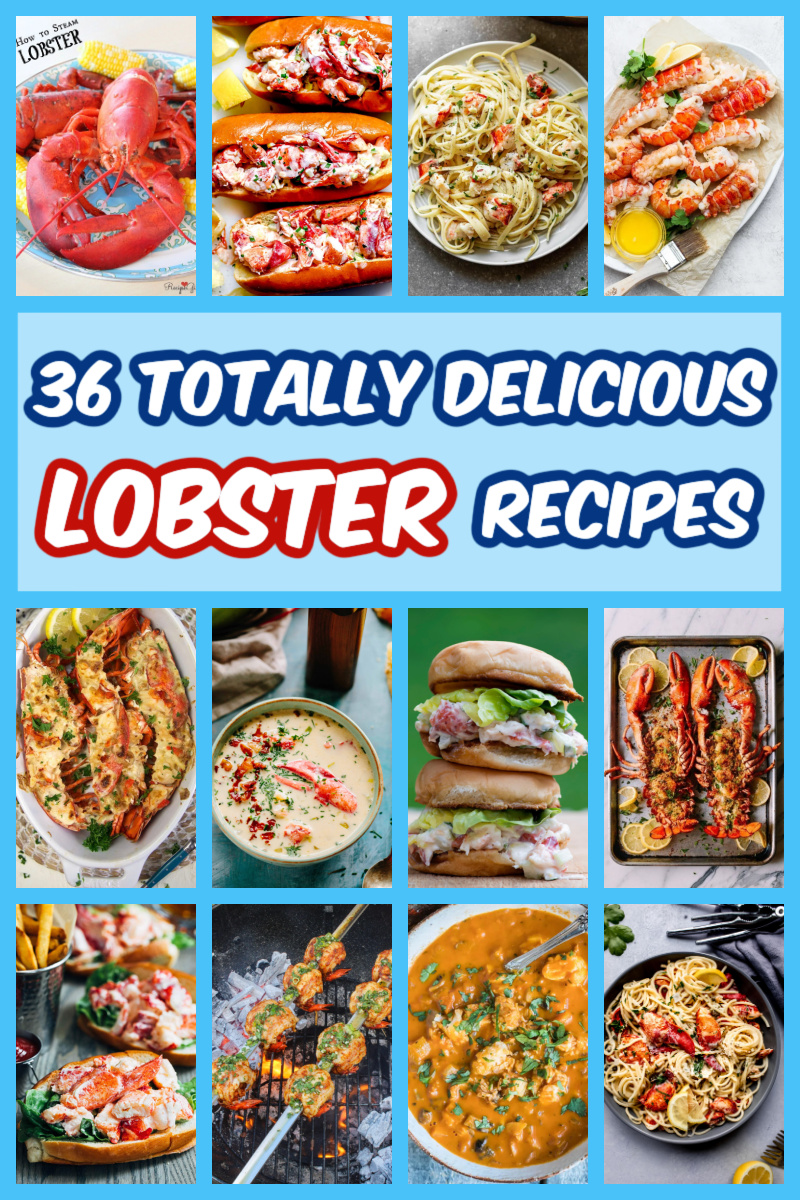 June 15th is National Lobster Day! Celebrate the day by making an amazing lobster recipe from this collection of 36 totally delicious lobster recipes. Or visit your favorite seafood restaurant and order the lobster! Share the lobster love on social media today using the hashtags #NationalLobsterDay, #LobsterDay and #RecipesForHolidays.
Be sure to follow my June Food Holidays page so you never miss a food holiday in the month of June!
The History of Lobster:
When European settlers first came to America, lobsters were so plentiful that they used to wash up on shore in droves. They were a good source of protein for these new settlers, but they definitely were not considered a luxury food back then.
In the colonial era, lobsters were considered "prison food" because they were cheap, plentiful and considered tasteless. Lobster was thought of as the "poor man's chicken."
Native Americans used lobster to fertilize their crops. They used chunks of lobster as bait for fishing.
The first lobster pound was established in Vinalhaven, Maine, in 1876.
During the 1880s, chefs in Boston and New York City restaurants began developing recipes and lobster became a key dish on many restaurant menus. The chefs began to realize that lobster meat was more delicious when the lobsters were cooked while still alive.
During the 1880's, lobster popularity began to rise. By the late 1930's lobster was considered a delicacy.
Lobster today is a rather expensive item to order in a restaurant. Whole lobster is most often served with melted butter. Lobster roll sandwiches are popular too. The global lobster market reached a value of US$ 5.23 Billion in 2019.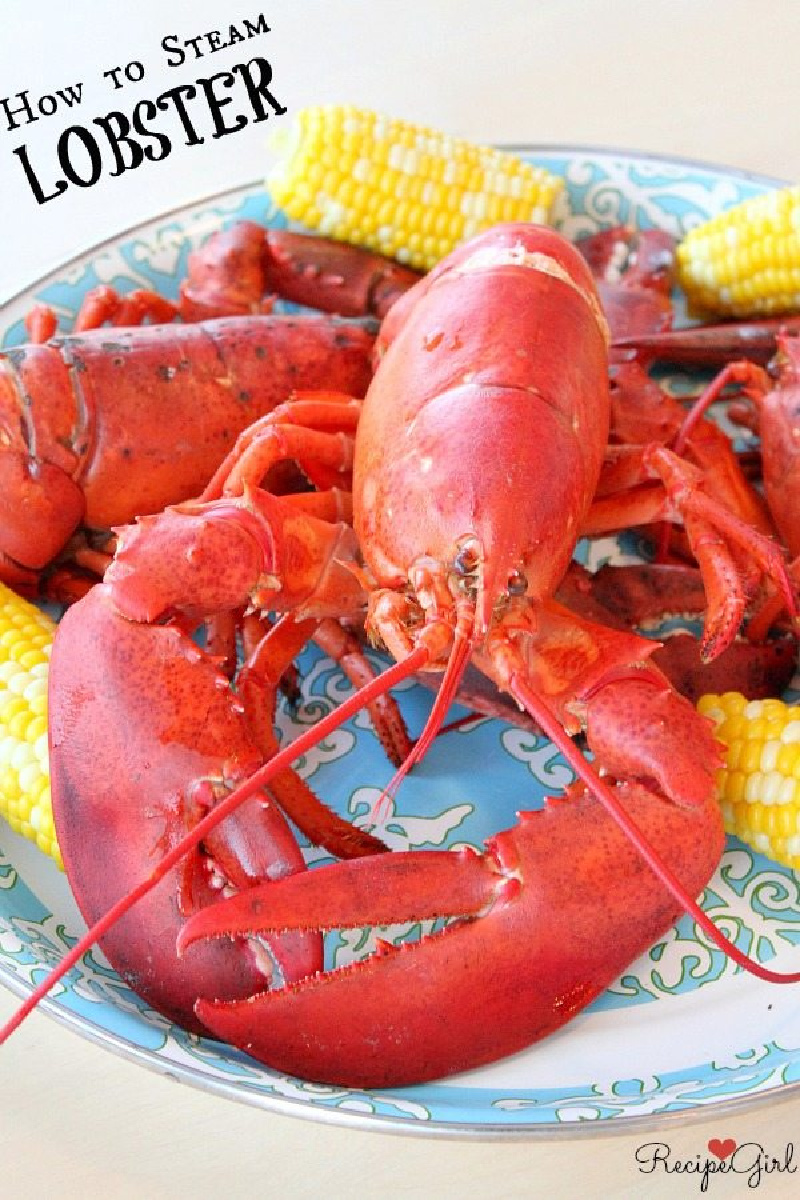 Let's start off with a really easy, how-to post on How to Steam Lobster! It's so easy to do, and it's fun when you have a group of people all steaming their own lobsters together.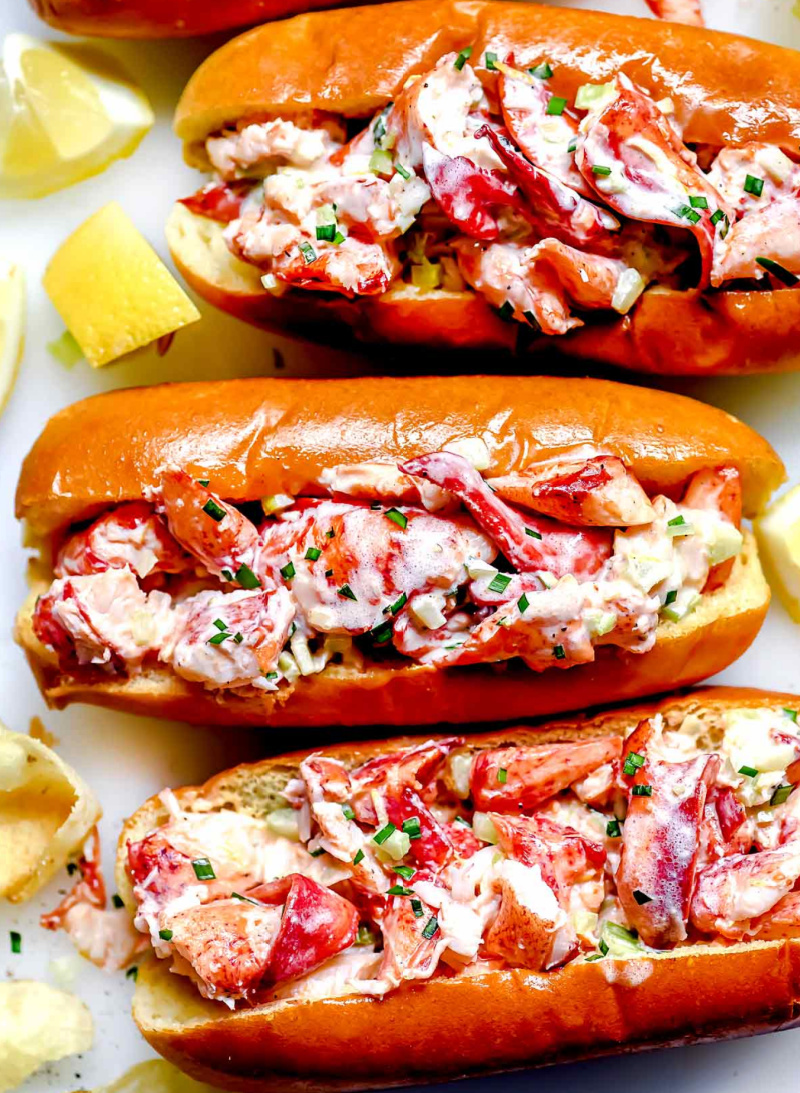 In the great debate of whether lobster rolls are best when served Connecticut-style with melted butter or the Maine way laced with lemony mayonnaise, I say do a combo of both! Trust me, these are The Best Lobster Rolls!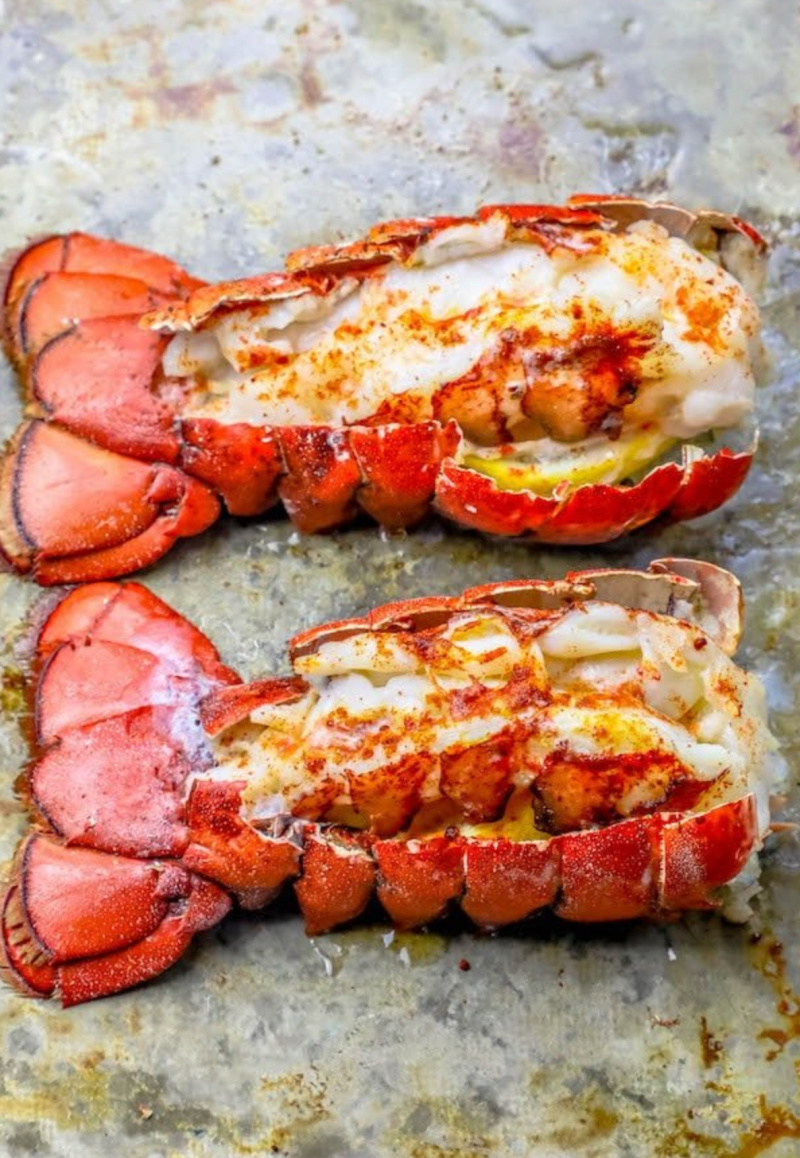 These Perfectly Broiled Lobster Tails are butterflied and broiled in your oven in just 10 minutes. This is a restaurant-quality lobster tail recipe made at home that is easy to prepare and totally impressive!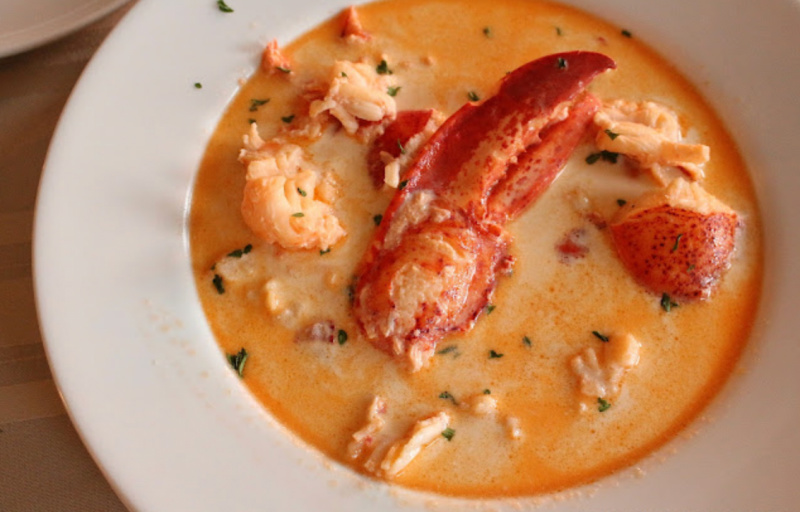 Maine Lobster Stew has a broth that is rich, velvety and savory, and it's sweet from the lobster too. This is the perfect comfort food meal.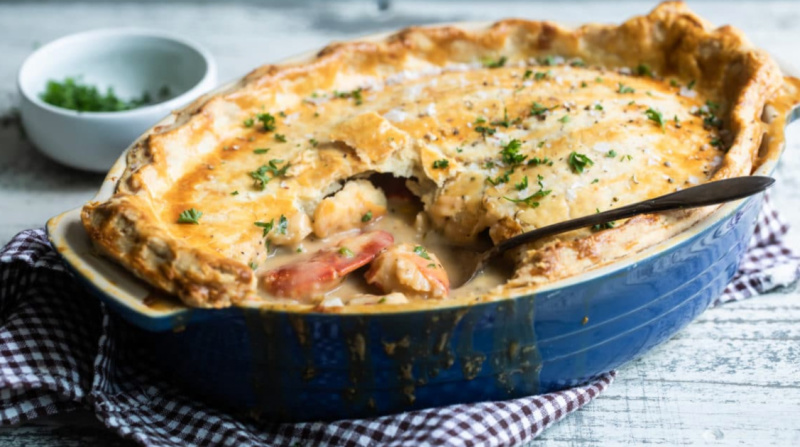 This Maine Lobster Pot Pie is a hearty meal with lobster sitting in for chicken in a traditional pot pie with veggies and a creamy sauce. It's baked in a pastry.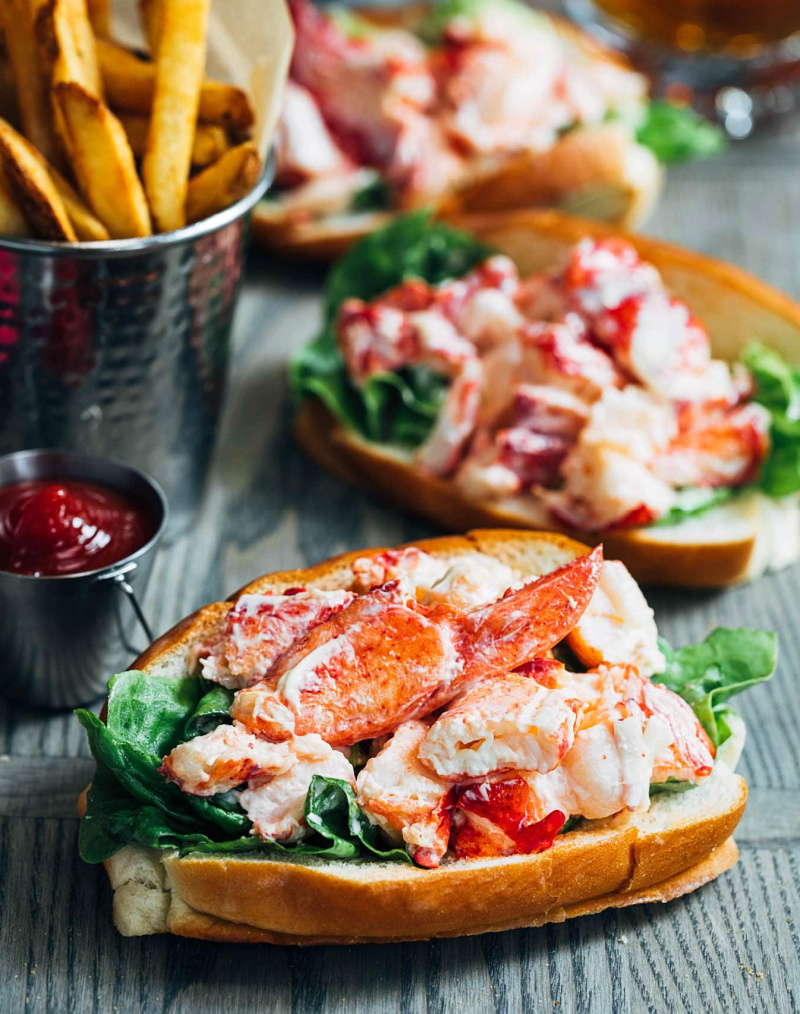 Bring a taste of coastal New England to your table with these Maine Lobster Rolls! See how fresh, simple ingredients make these lobster salad sandwiches a crave-worthy summertime classic.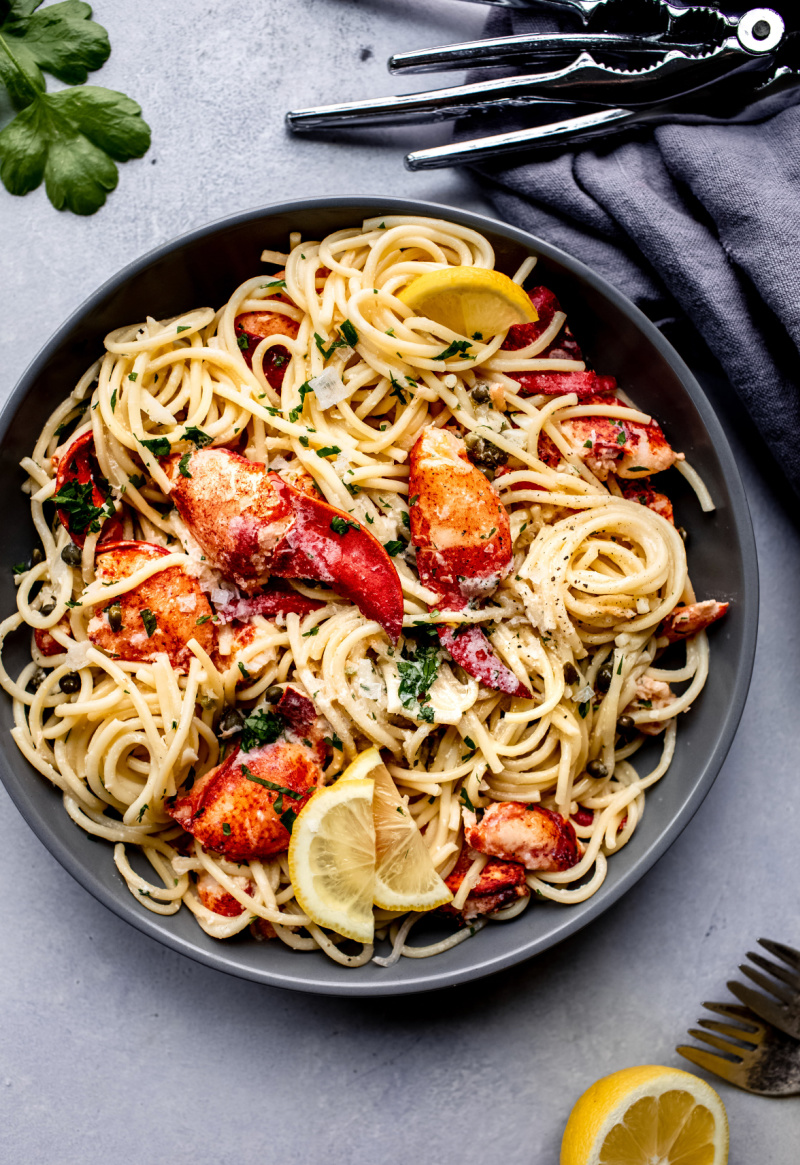 Chicken is replaced with chunks of lobster meat in this lemony Maine Lobster Piccata.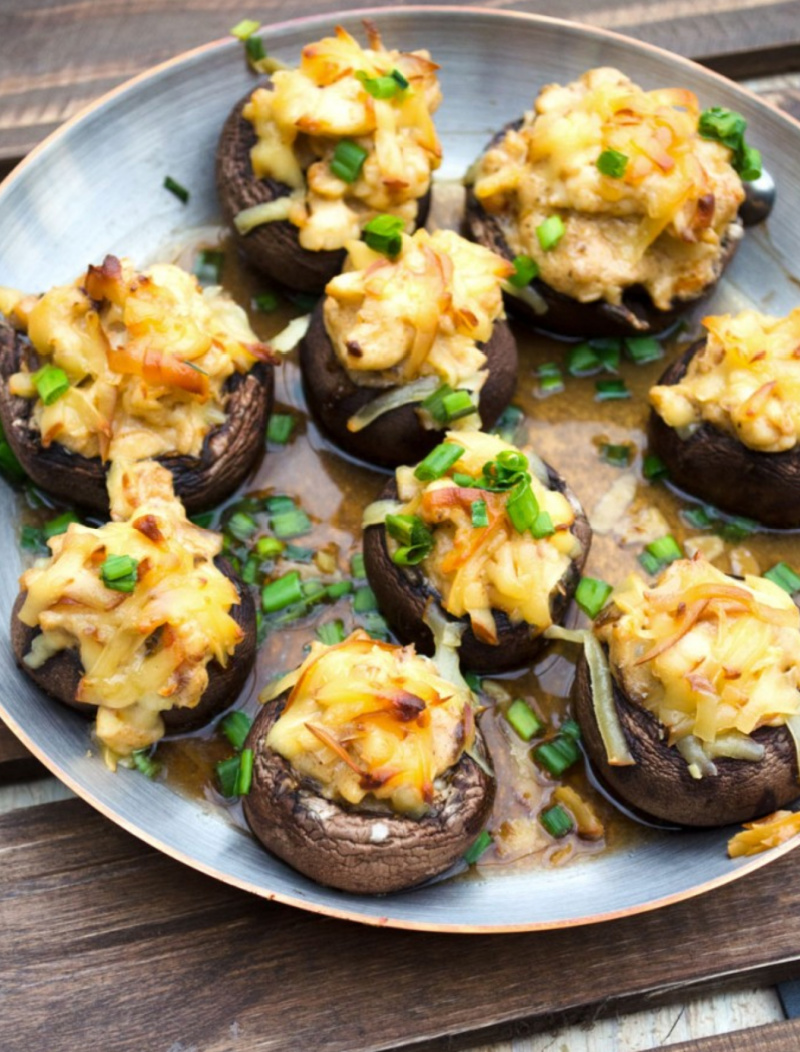 If you've ever wondered how to make a great appetizer with lobster, this Lobster Stuffed Mushrooms recipe is the best! It's a great Red Lobster stuffed mushrooms copycat recipe.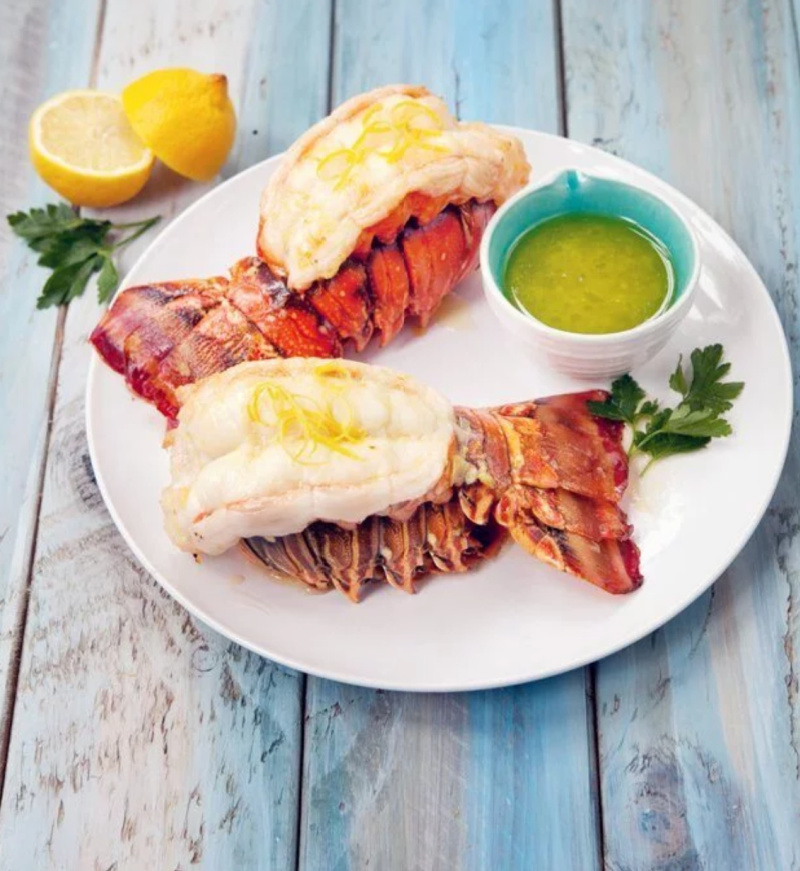 Cooking lobster doesn't get easier than this, and yet who would have thought you could cook make Air Fryer Lobster Tails?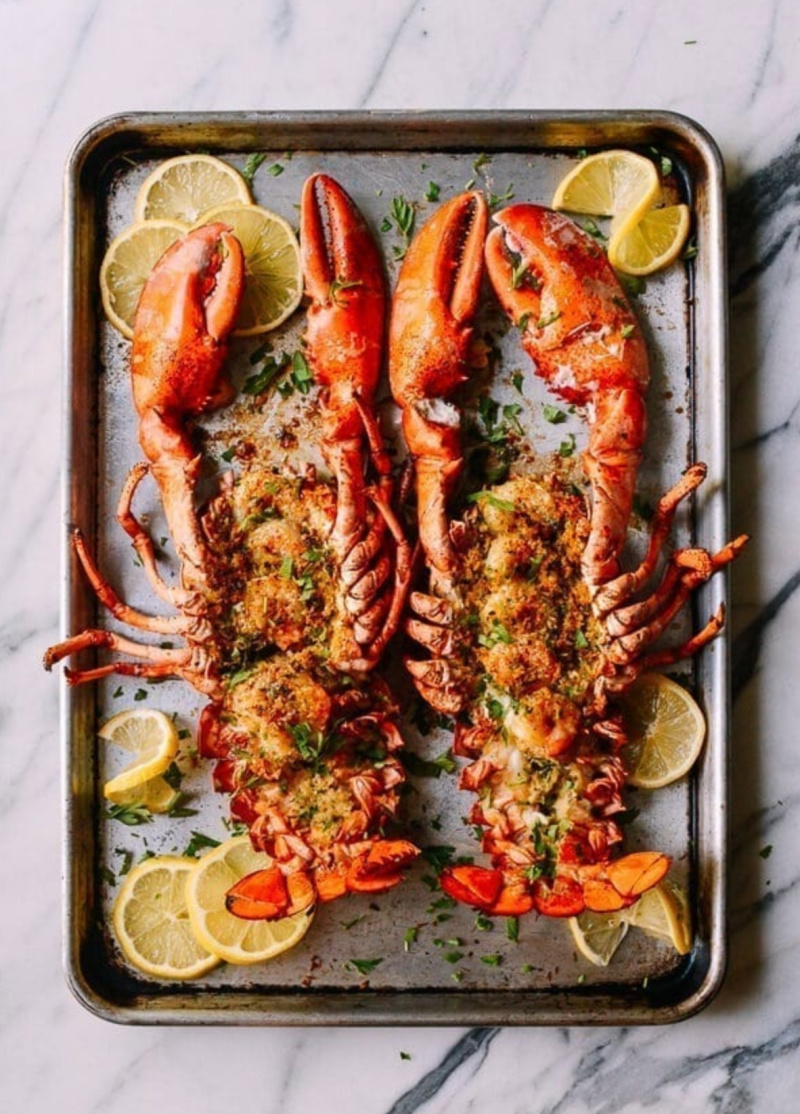 This Baked Stuffed Lobster makes a big statement. Stuffed with herbs and buttery breadcrumbs and topped off with a decadent row of shrimp, this meal is perfect for any special occasion.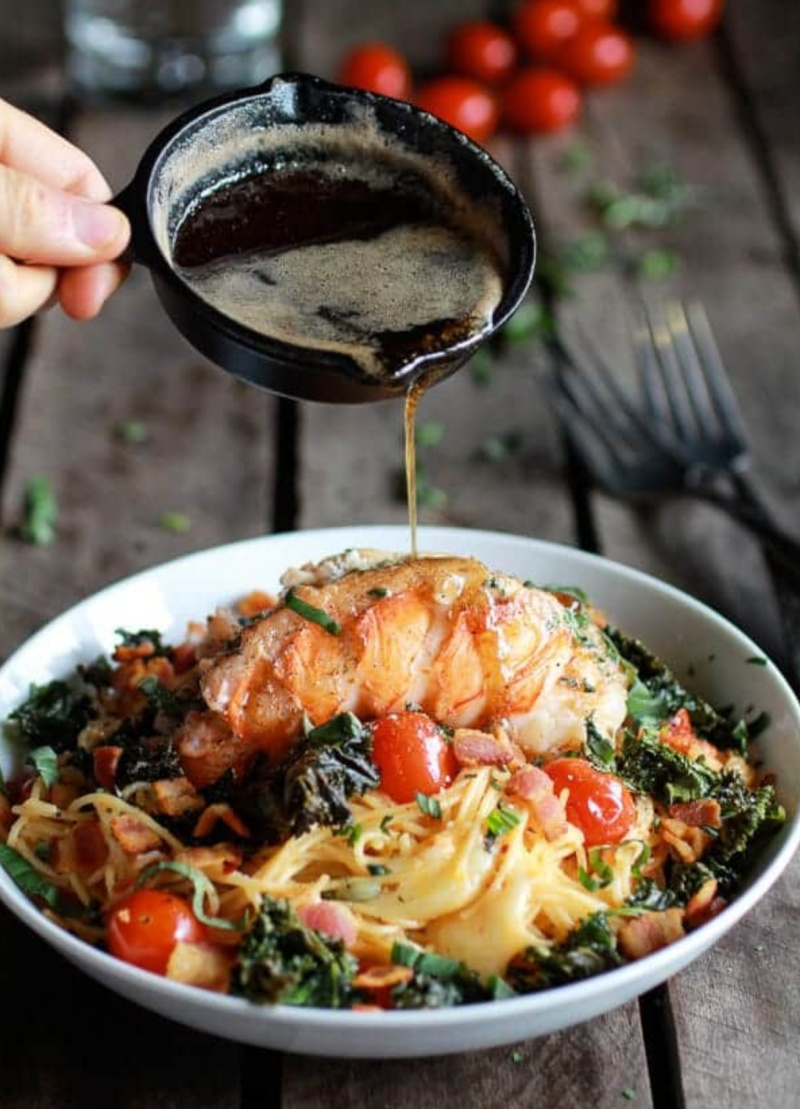 In this Brown Butter, Lobster, Bacon, Kale and Fontina Pasta, the crispy kale, the bacon, the fontina are so good with the lobster. And then it's topped off with some fresh basil and a generous drizzle of brown butter.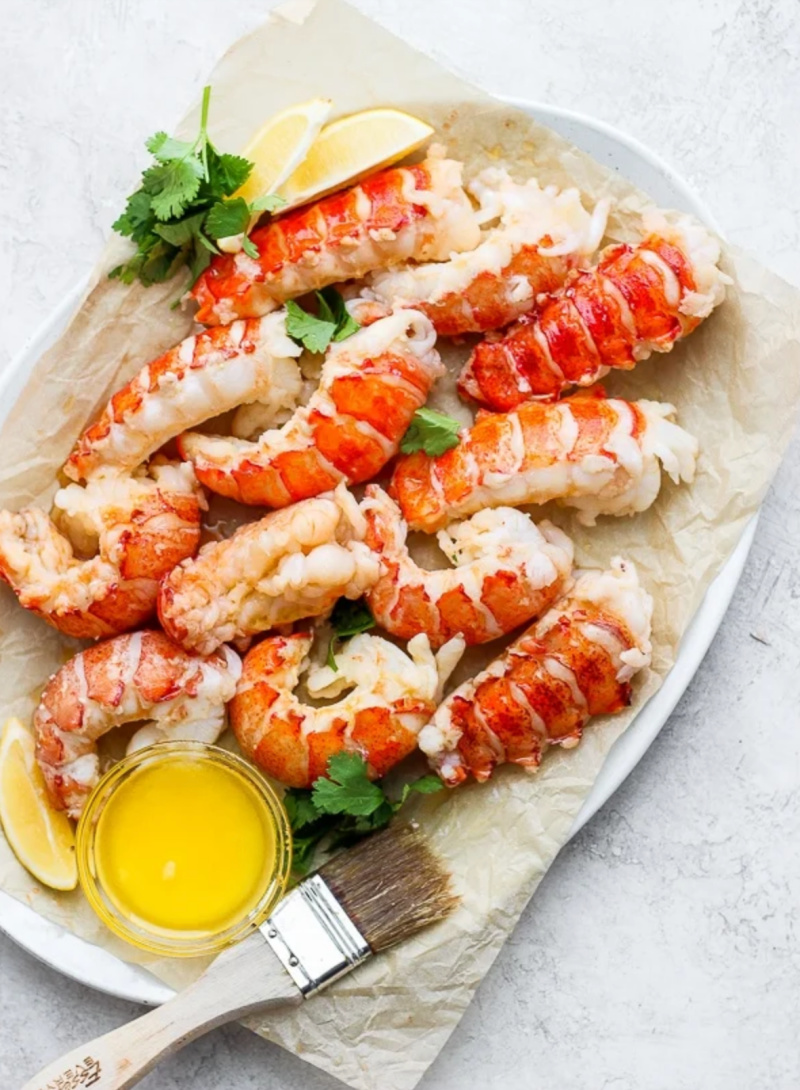 Butter Poached Lobster Tails is a simple, but decadent recipe that is sure to impress!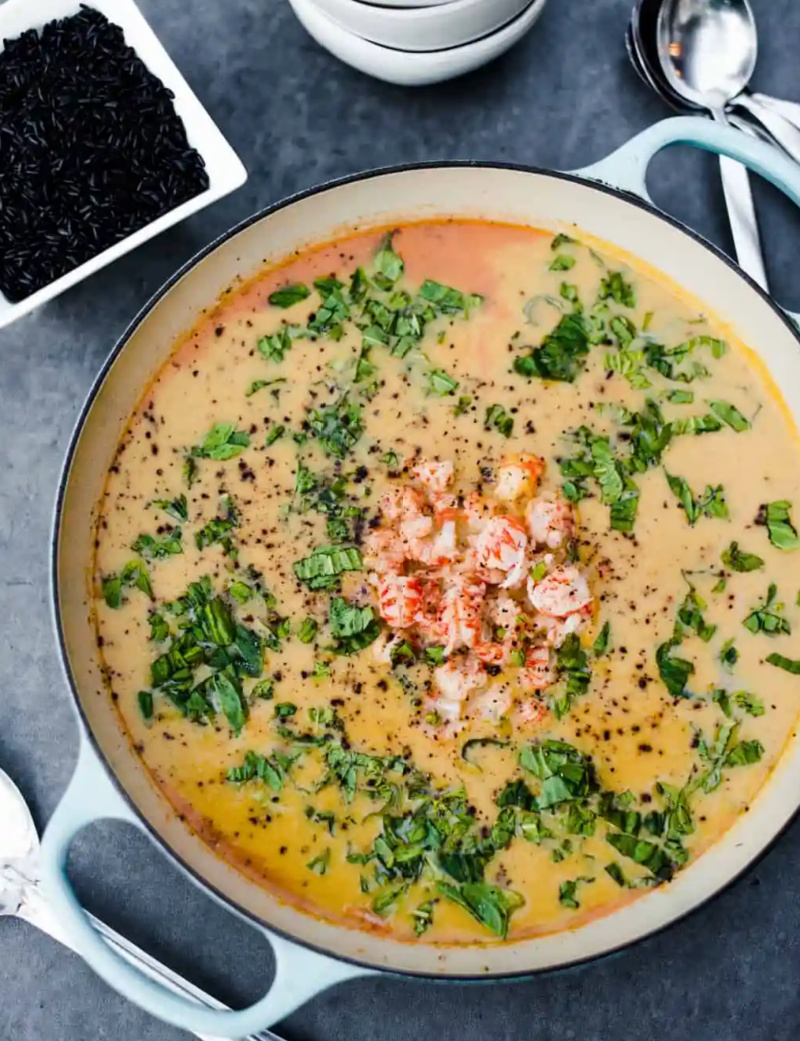 Comforting, creamy and delicious Butternut Squash Coconut Lobster Soup for an elegant soup night! Serve with your favorite salad and hot crunchy bread!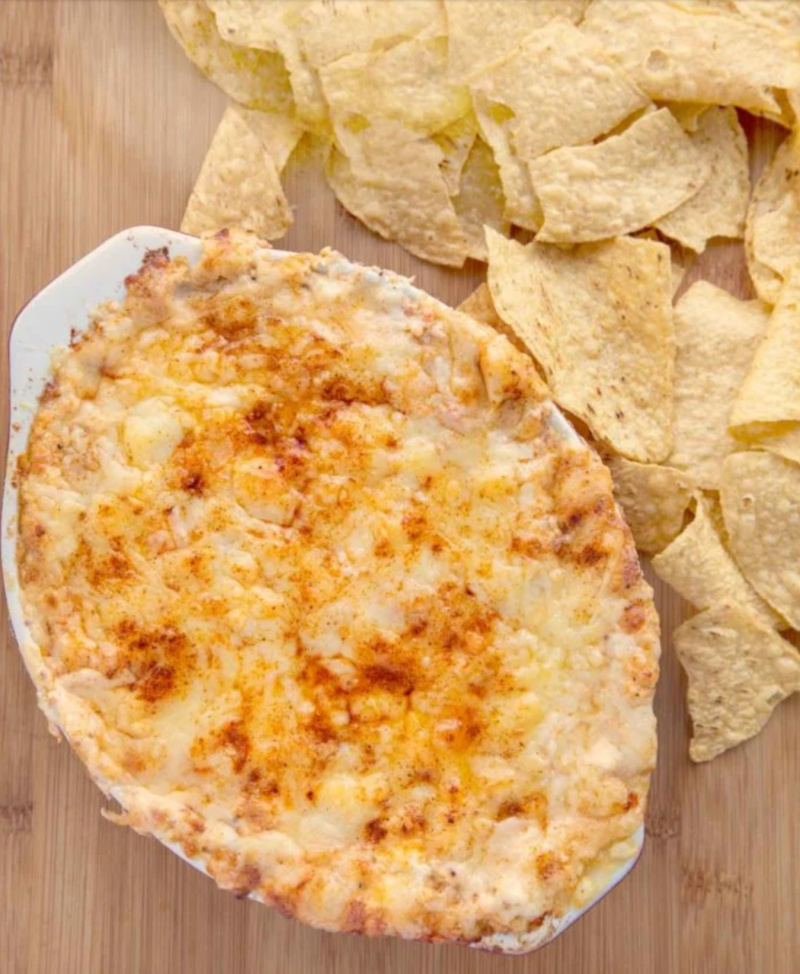 If you love warm dips, this Cheddar Lobster Dip is going to become one of your favorites.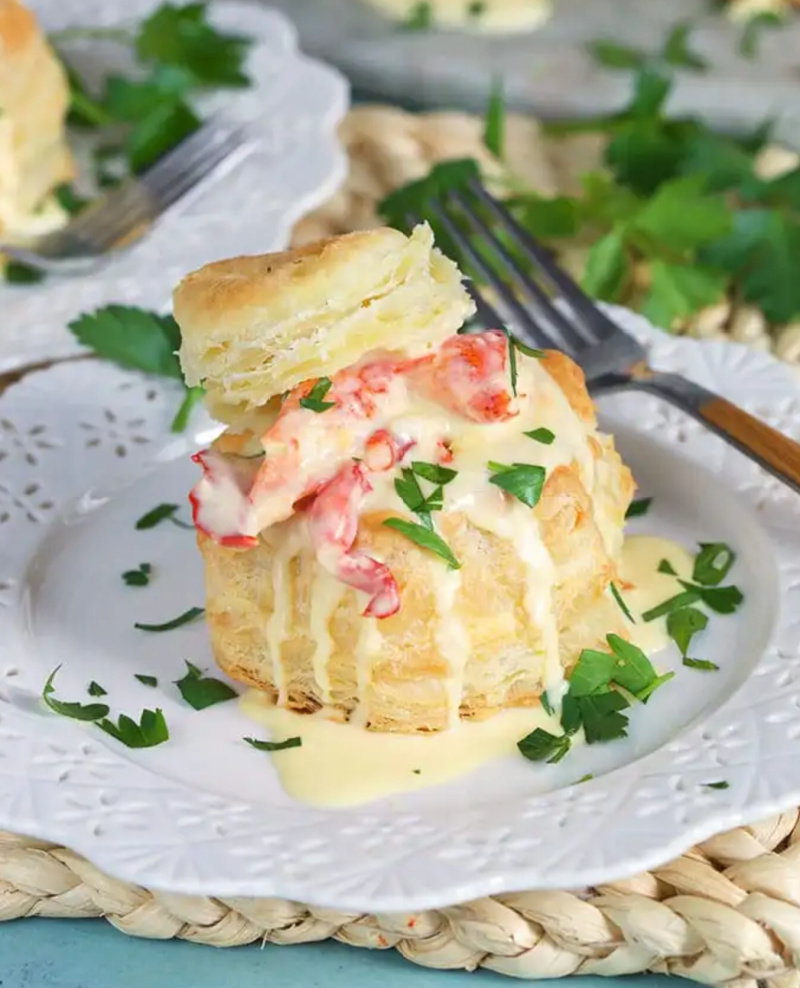 A restaurant classic you can make at home, Classic Lobster Newburg is tender chunks of lobster meat bathed in a cognac spiked cream sauce and served with puff pastry or toast points.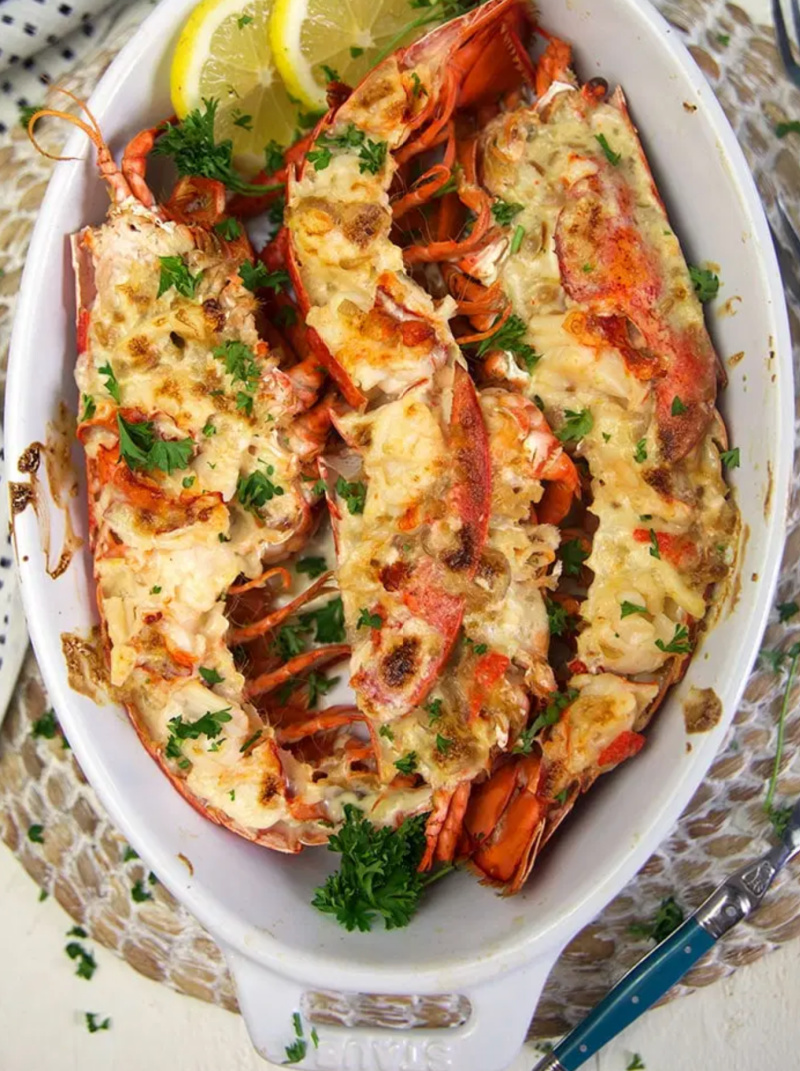 This easy, buttery Lobster Thermidor recipe is surprisingly easy to make and in less than an hour. Tender lobster in a decadent cream sauce is baked right in its own shell for an impressive dinner that will please any lobster lover.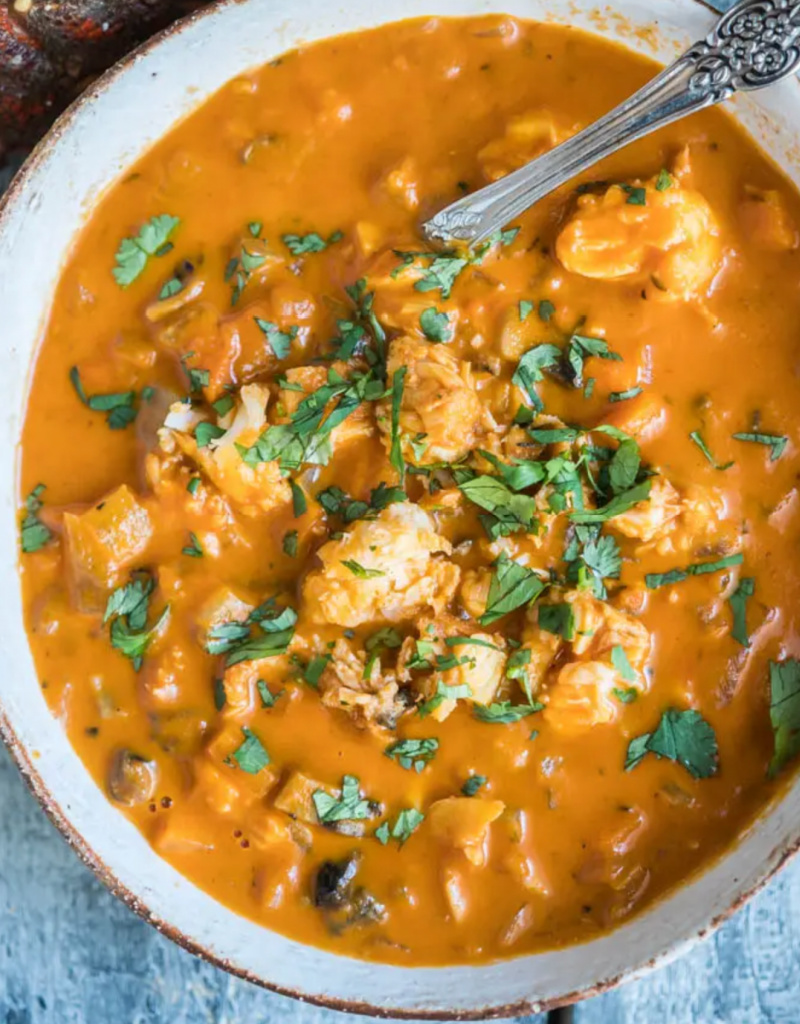 This Creamy Rustic Lobster Bisque is a quick and easy recipe that is delicious, rich, and healthy. It's perfect for any leftover lobster you might have and is a quick, throw-together recipe that requires no blending.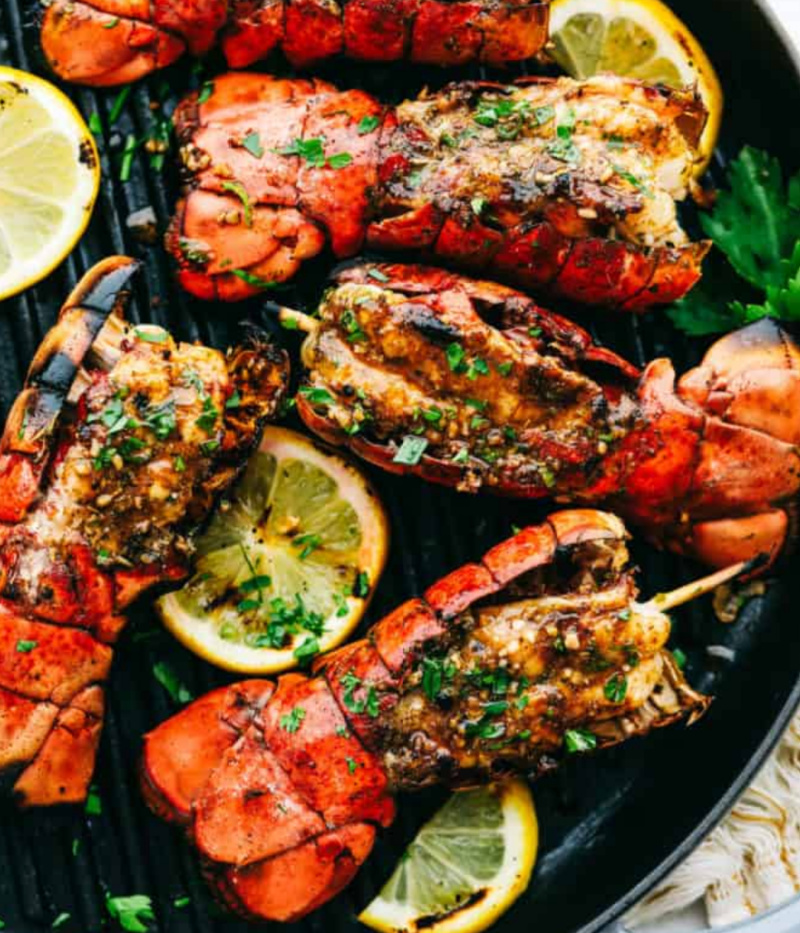 Grilled Cajun Garlic Butter Lobster Tails are buttery and savory and they make a normal night at home seem so fancy!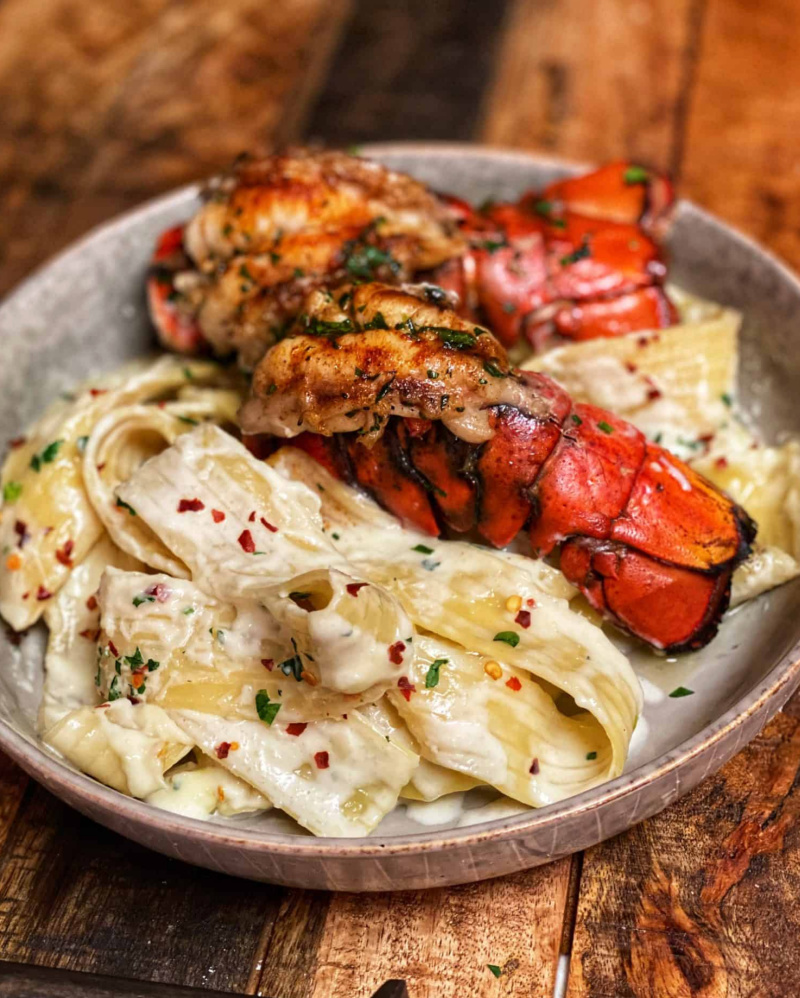 This Grilled Lobster Tail Pasta is an amazing pasta recipe!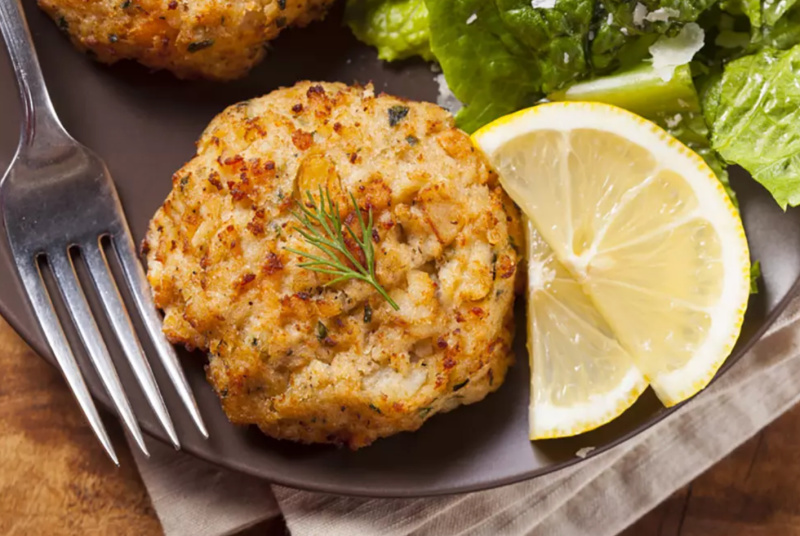 These Easy Crab Cakes have just 7 simple ingredients. They're packed with lumps of juicy crab meat, savory seasonings, and flaky breadcrumbs. And the recipe is so easy to make!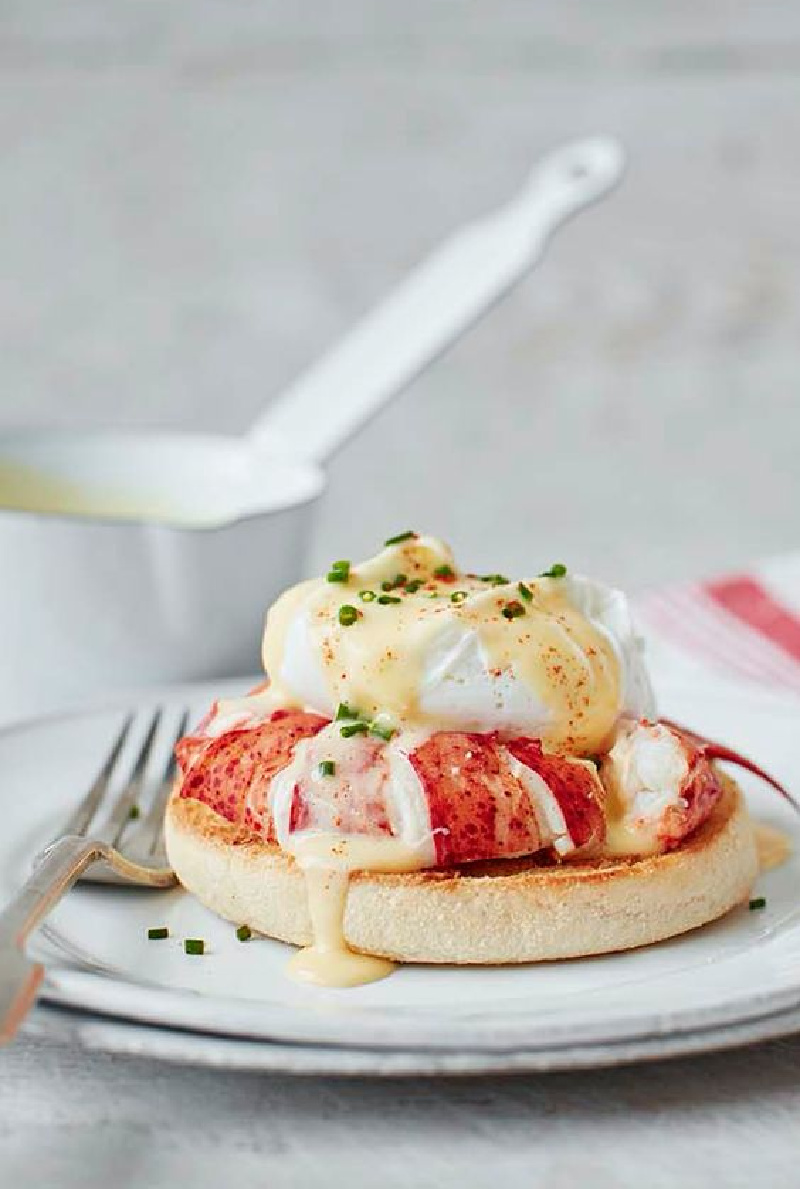 Classic eggs Benedict has been given a gourmet twist with the addition of luxurious lobster to make Lobster Eggs Benedict.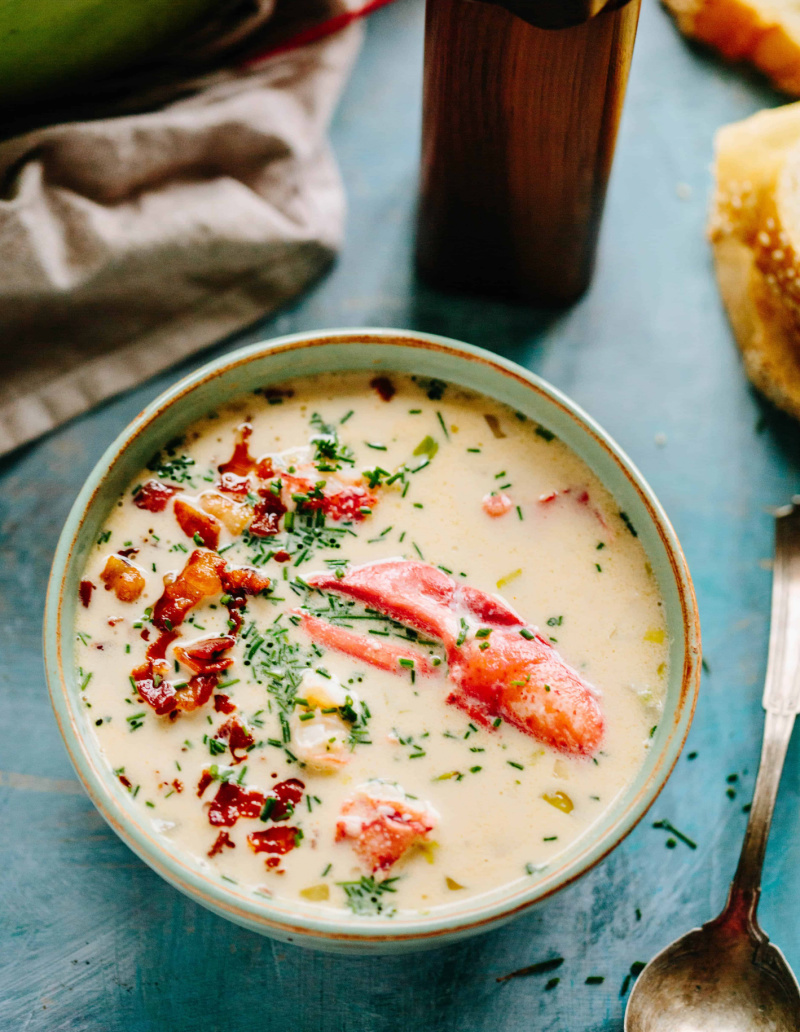 This recipe for Lobster Corn Chowder is the perfect fancy soup. It's rich, flavorful and loaded with big chunks of lobster meat.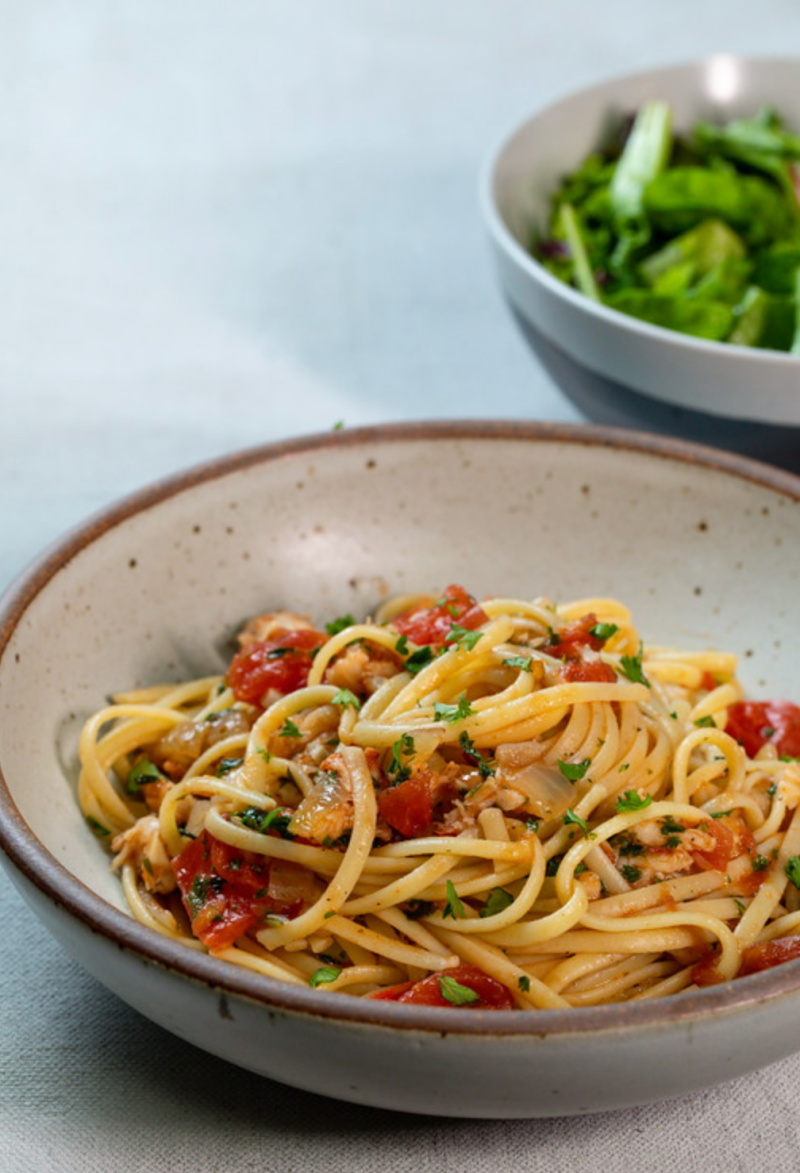 Lobster Fra Diavolo is a simple and elegant lobster pasta recipe. It feels like a special occasion pasta, but it's easy enough for whenever you feel like it. It's the perfect way to stretch a small amount of lobster.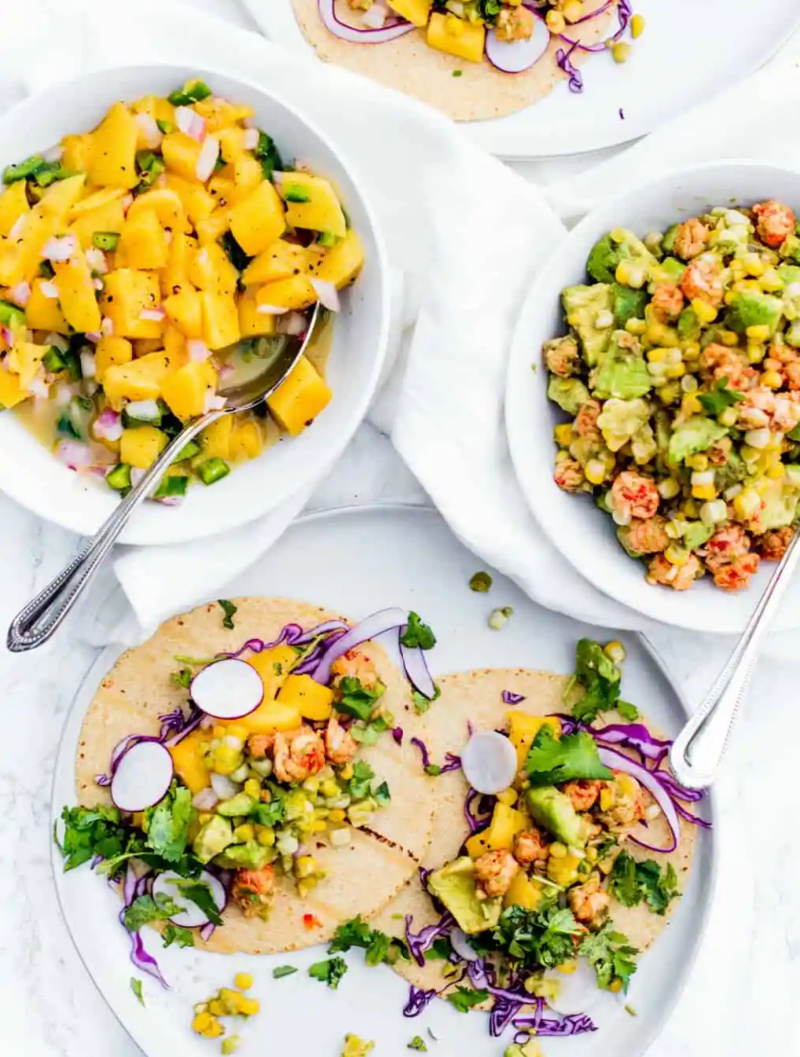 Lobster Avocado Corn Tacos make a delicious, quick meal served with mango salsa. Add fresh corn and avocado to stretch the chunks of taco-seasoned lobster.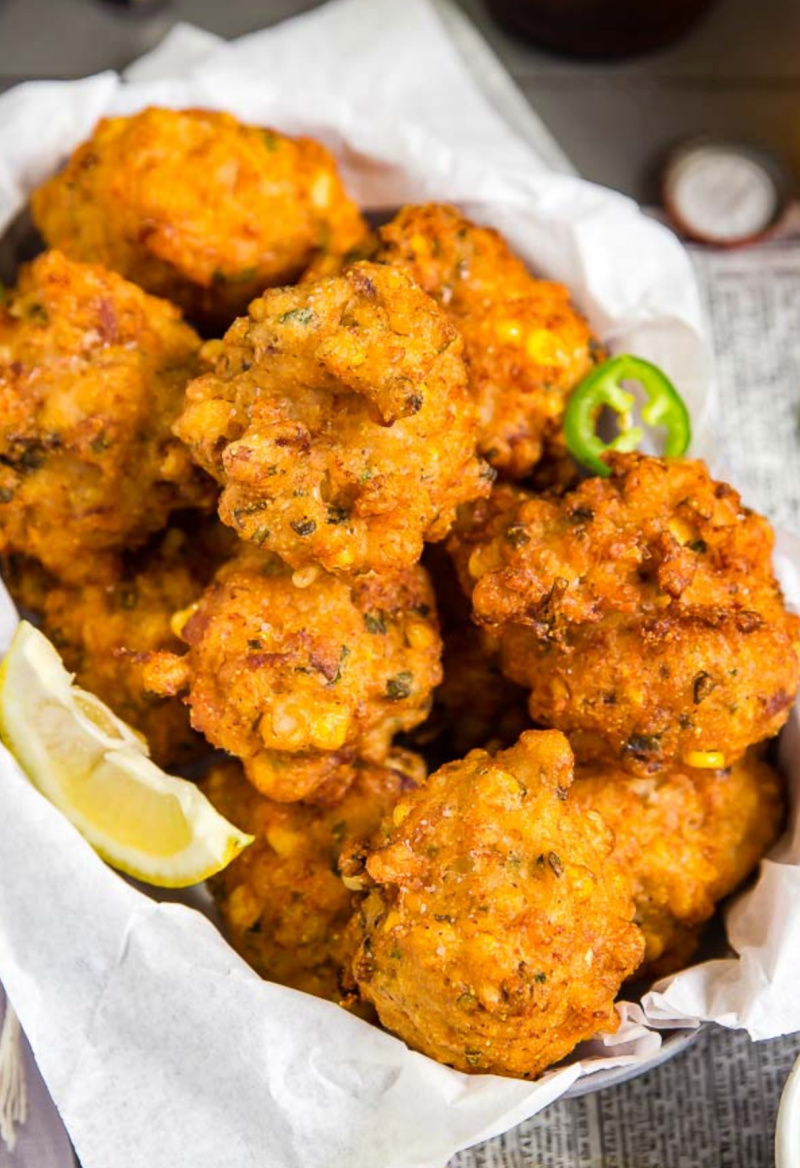 These Lobster and Bacon Corn Fritters are fluffy on the inside, crispy on the outside and filled with real lobster meat, salty bits of bacon and kernels of corn.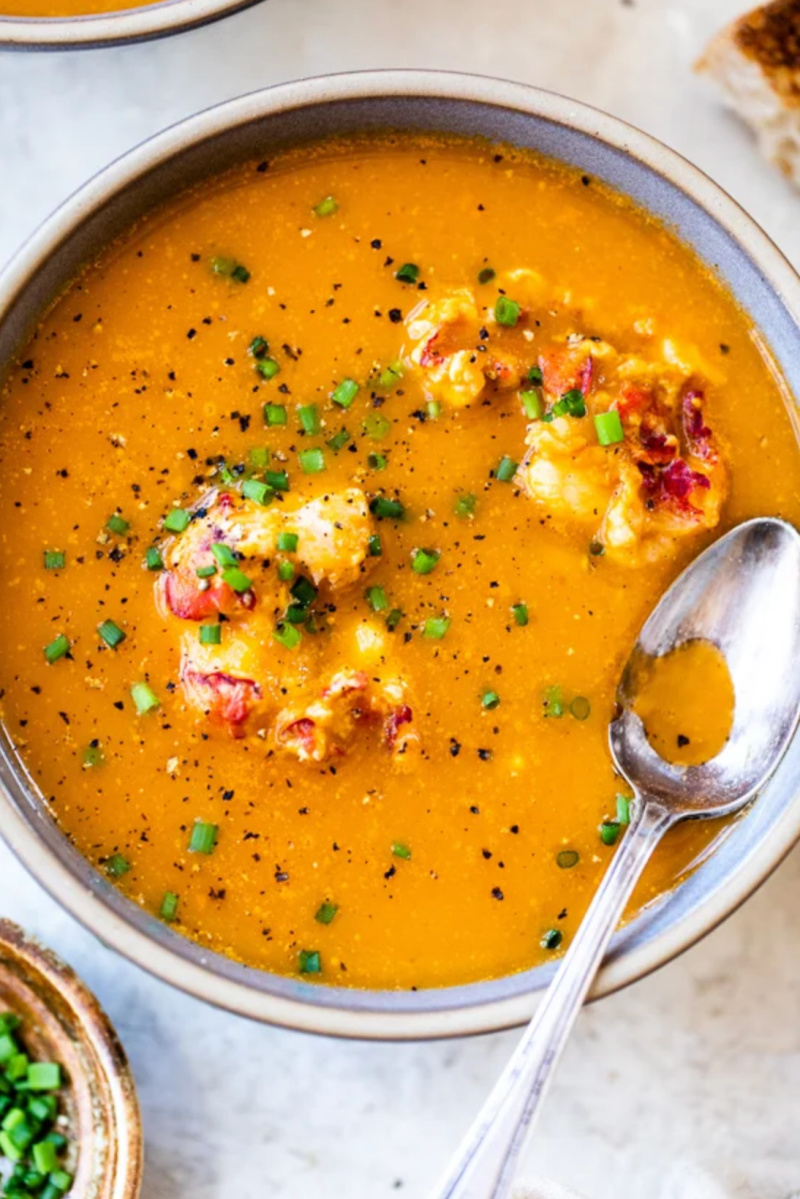 If you love lobster bisque, you'll love this Lighter Lobster Bisque. It's a healthier version made with no cream. It's creamy from pureeing the vegetable base.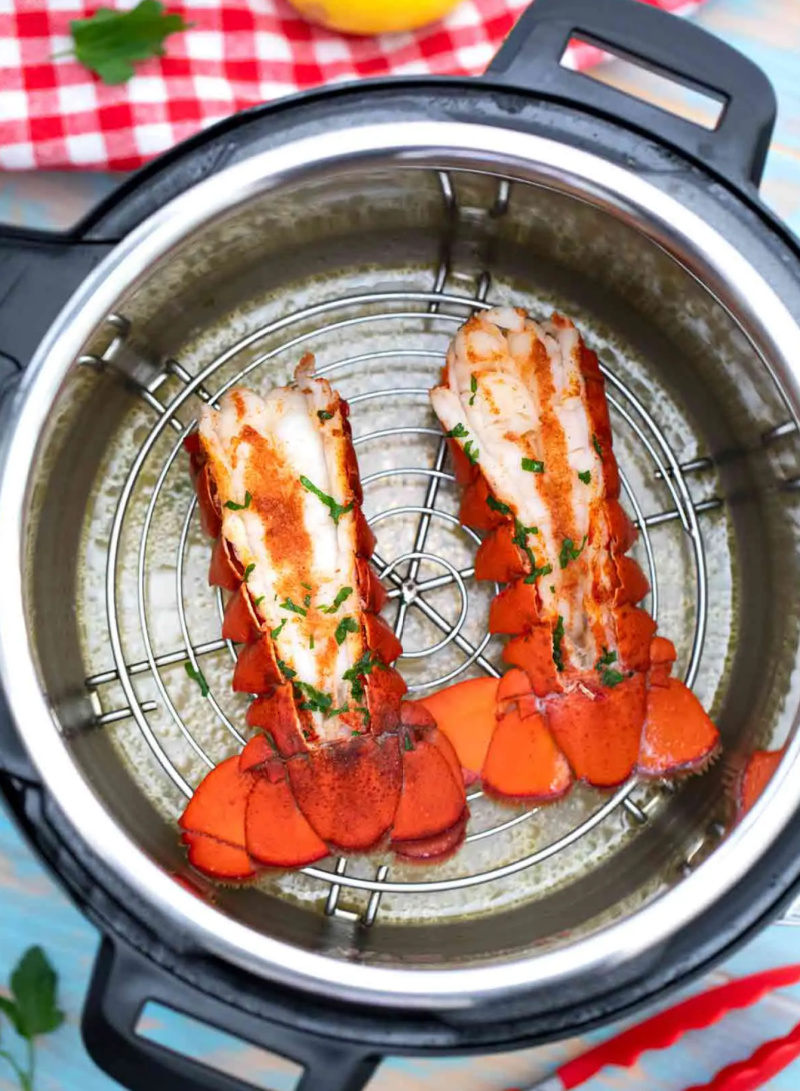 Instant Pot Lobster Tails are buttery, sweet and juicy, and done to luscious perfection. A five-star meal ready in less than 30 minutes!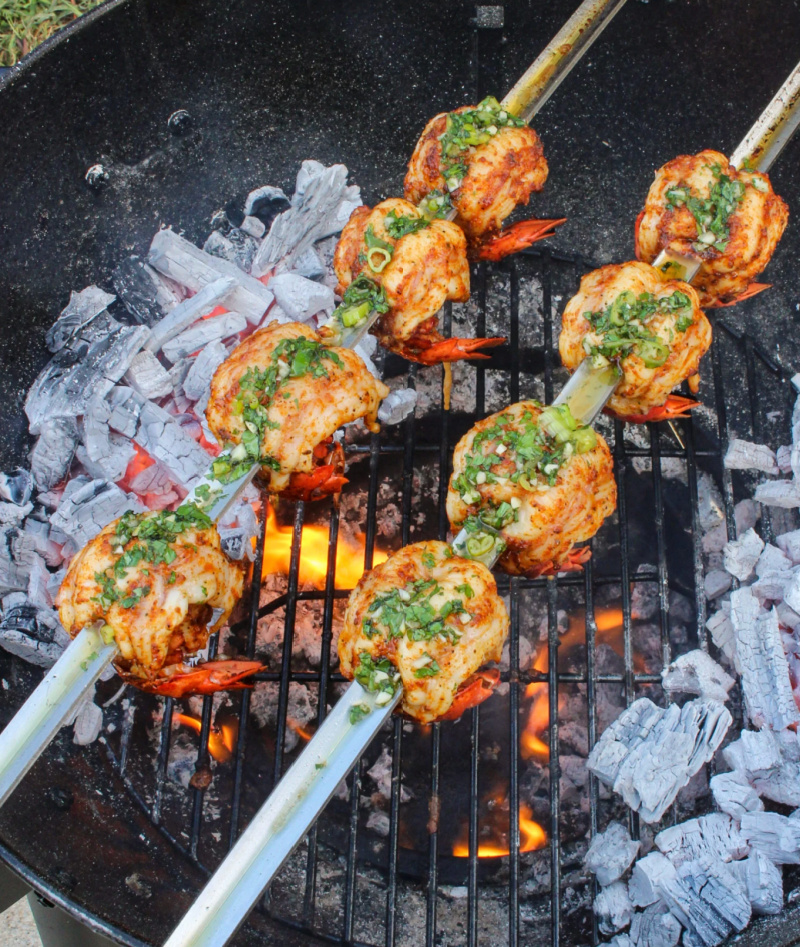 Grilled Lobster Tail Skewers seasoned with smoked chipotle mezcal blend. Topped with a butter sauce, these are delicious!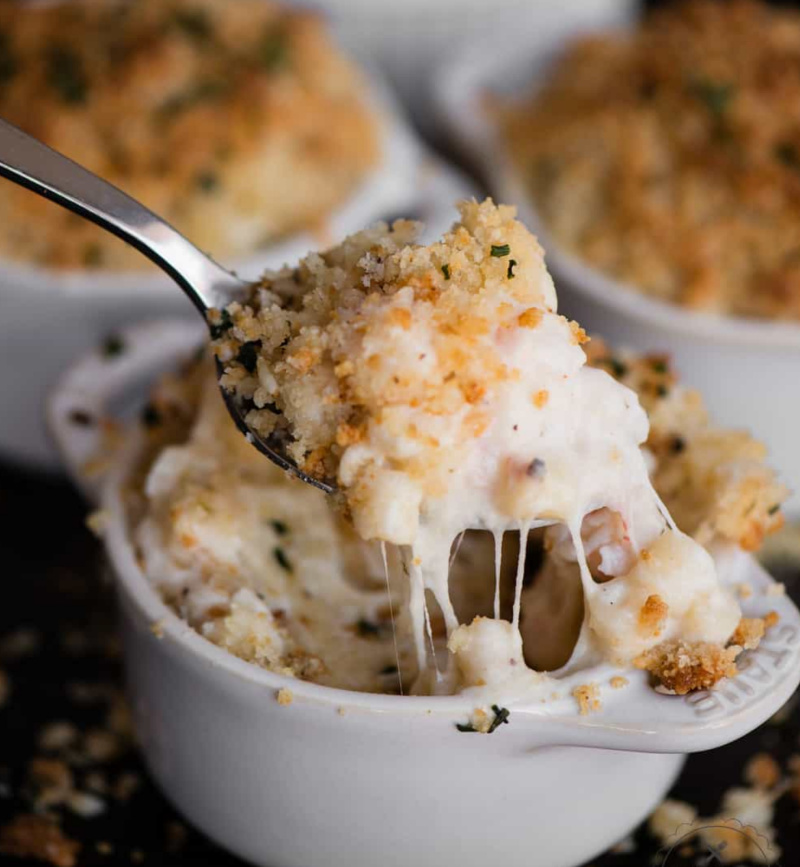 Lobster Mac and Cheese, with succulent pieces of wild caught fresh water lobster, is possibly the best macaroni and cheese recipe you'll find!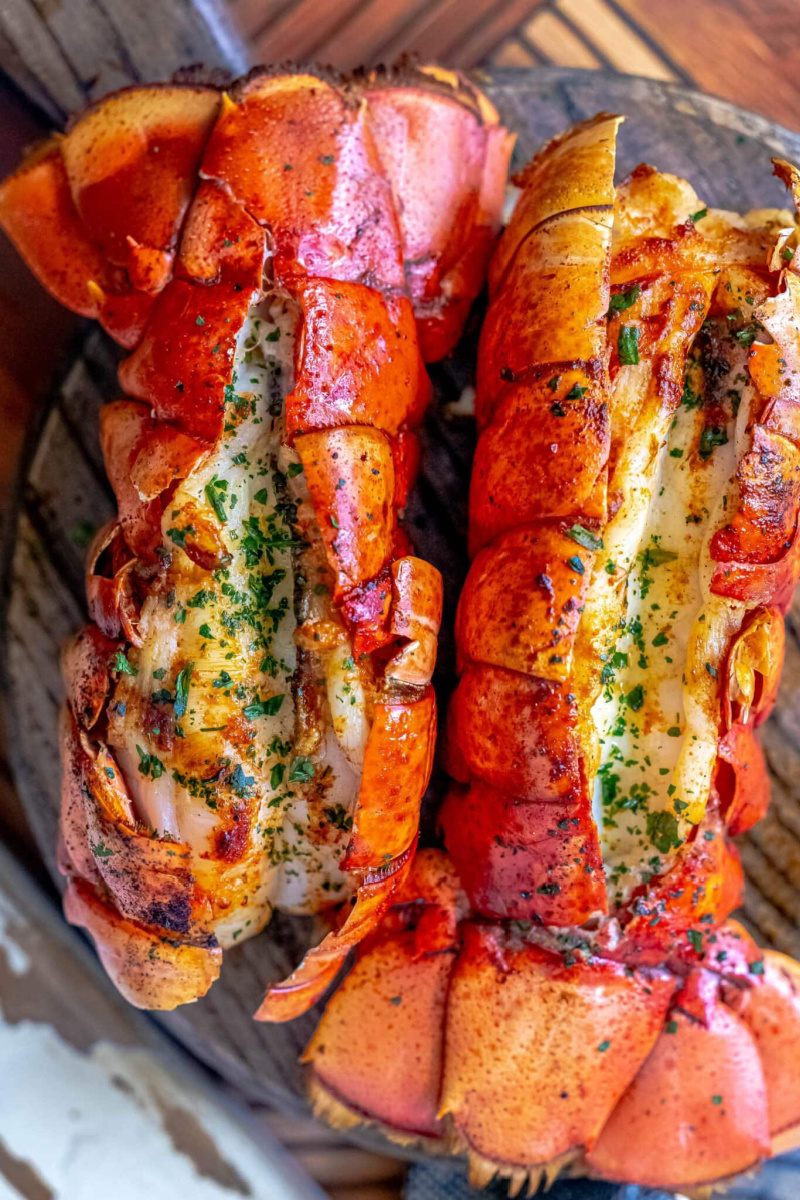 Smoky, buttery, and a little sweet, Grilled Lobster Tails are the perfect summertime meal! This grilled lobster tail recipe with garlic lemon butter is quick, easy, and delicious!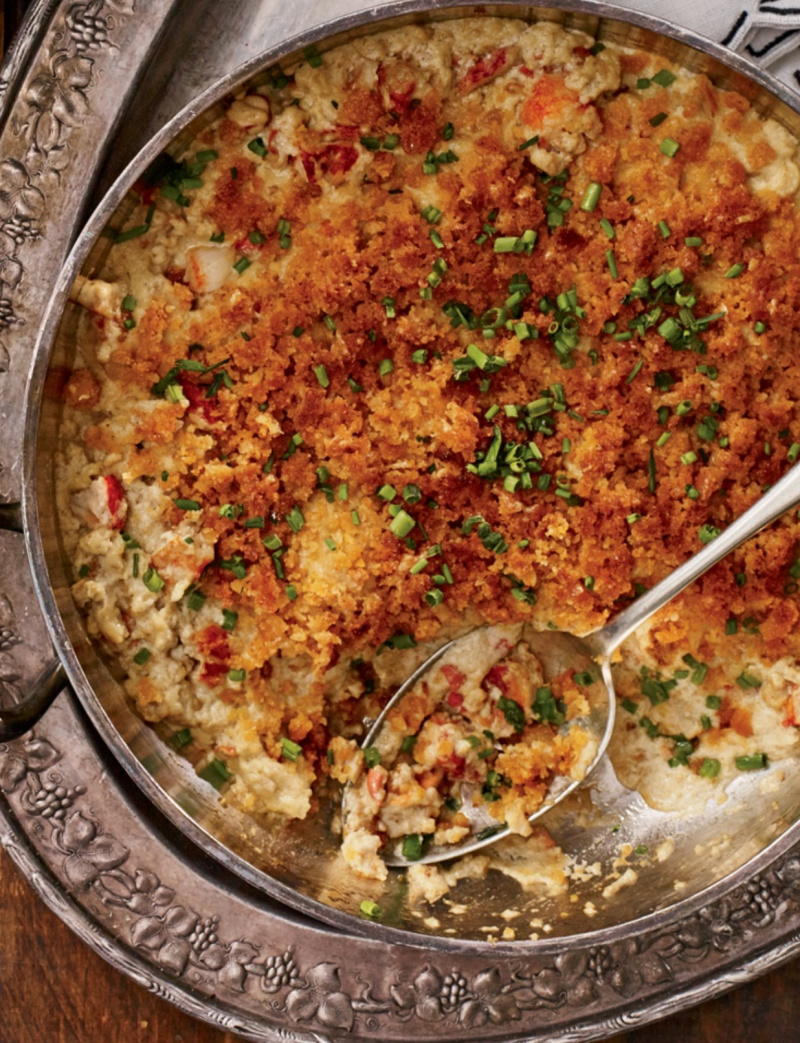 This Lobster Pie was inspired by the original recipe from The Publick House in Sturbridge, Massachusetts, which ran in the October 1949 issue of Yankee Magazine. Intensely rich and unforgettably delicious, it's a celebration food that every New Englander should make at least once.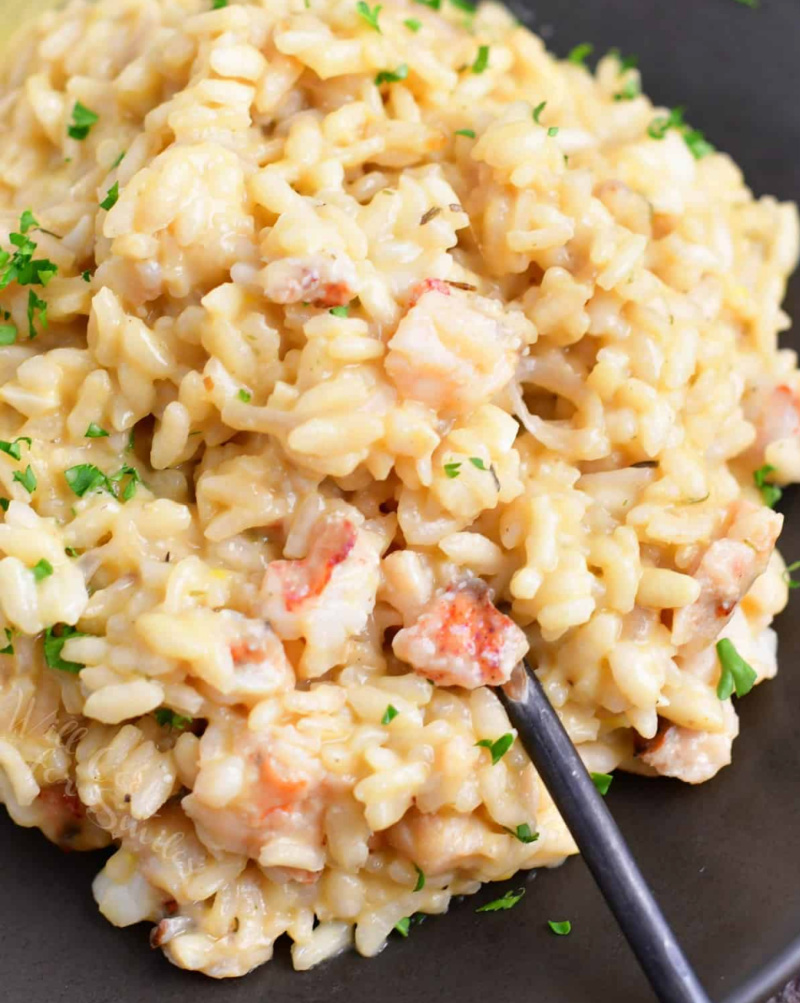 This creamy homemade Lobster Risotto is made with tender lobster meat, flavorful broth, cream, and plenty of parmesan cheese.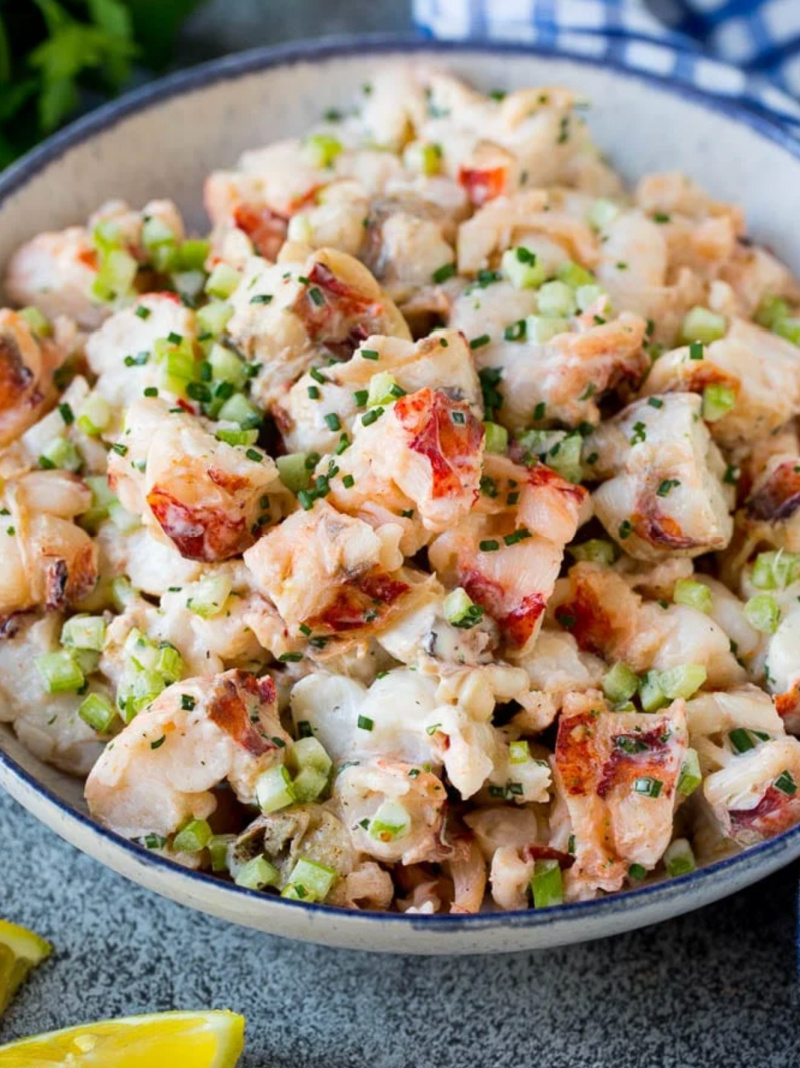 This Lobster Salad is a combination of fresh lobster meat, vegetables and herbs in a light and creamy dressing. It's an easy yet elegant dish that makes for the perfect lighter main course option!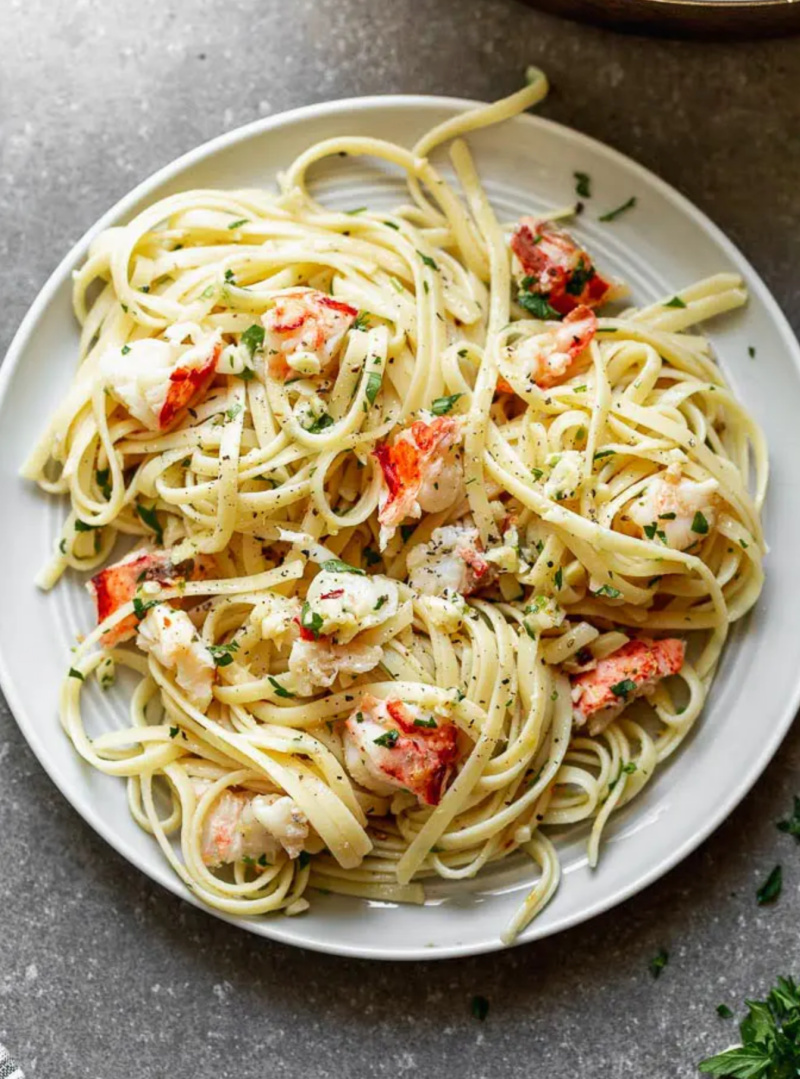 This easy Lobster Scampi with Linguine is packed sweet, succulent lobster, a garlicky butter sauce, and silky noodles of pasta.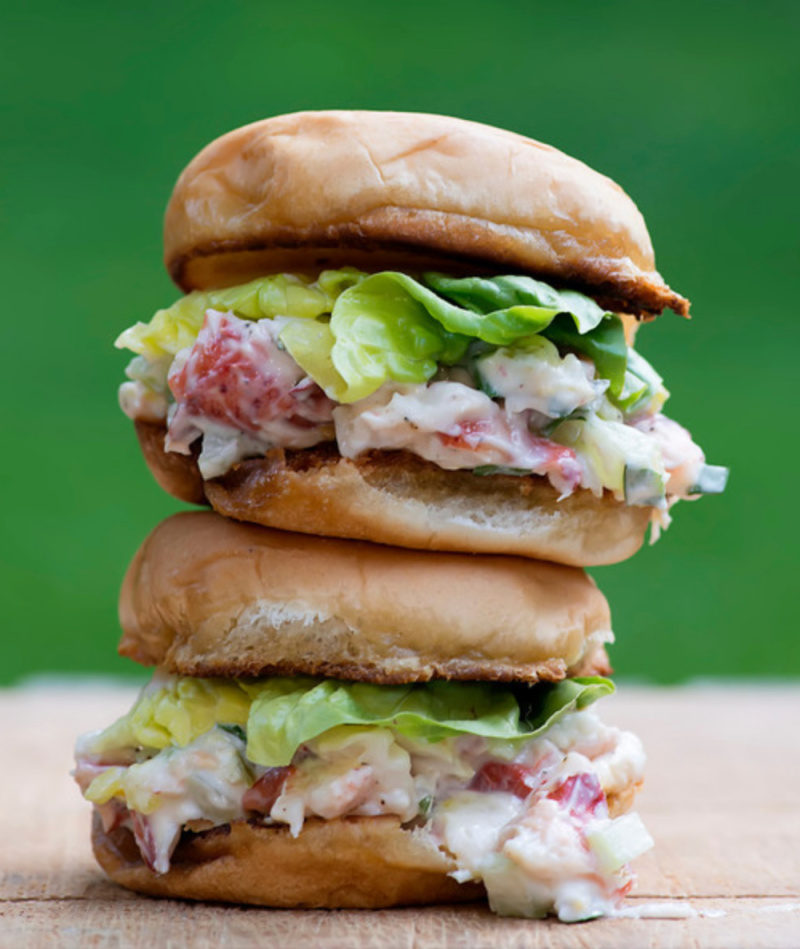 Summery, buttery lobster rolls go into miniature form with this recipe for Lobster Sliders. Bet you can't eat just one!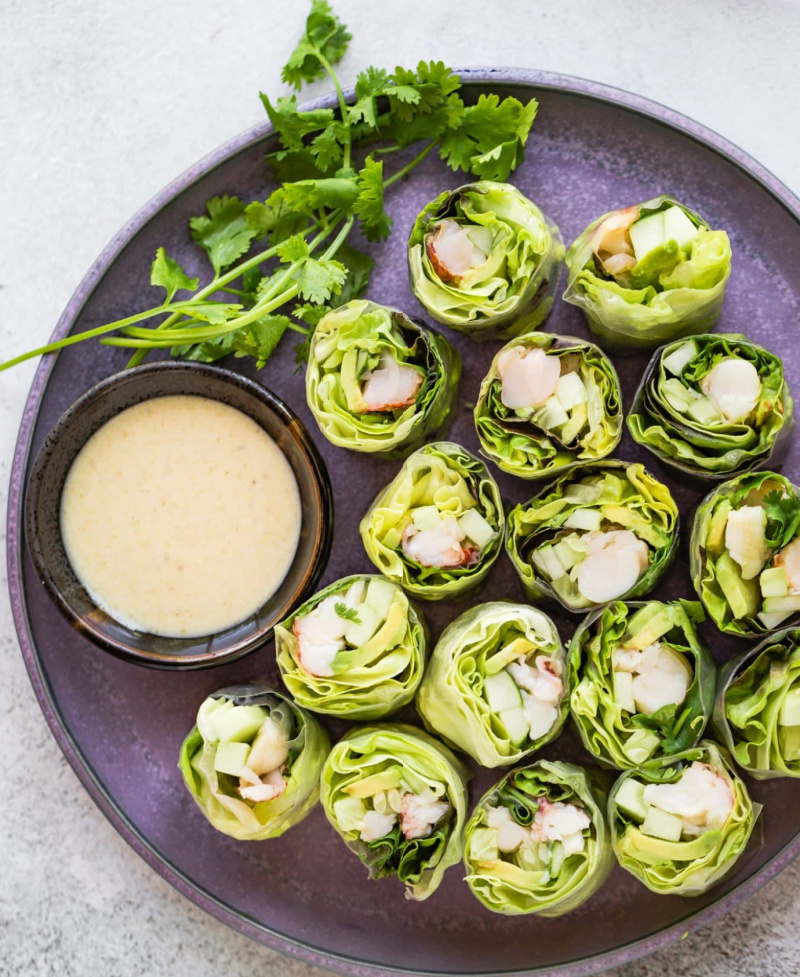 These Lobster Spring Rolls are refreshing and delicious with succulent lobster meat and crunchy vegetables. The creamy and nutty sesame dipping sauce further enhances the flavors.
Fun Facts About Lobster:
We think that lobsters never stop growing! Since we only set traps for more regular-sized lobsters, we don't often see the really large ones.
The largest lobster ever caught was 44 pounds and 42 inches long.
The typical life span of a lobster is about 50 years.
A "screaming" sound is often detected when lobster is being steamed, but this isn't a cry in pain by the lobster. Lobsters do not have vocal chords. The sound being made is from air that is trapped in the stomach of the lobster.
Lobster meat contains fewer calories than chicken.
Lobster shells were once used to make golf balls.
The green in cooked lobster is liver. The red things are eggs.
Lobsters are cannibals- they eat each other!