Here's a collection of the Best Eggs Benedict Recipes. Traditional Eggs Benedict is a combination of an English muffin, poached eggs, Canadian bacon and Hollandaise sauce. The traditional version has inspired many creative, new breakfast creations (the best of which are shared here).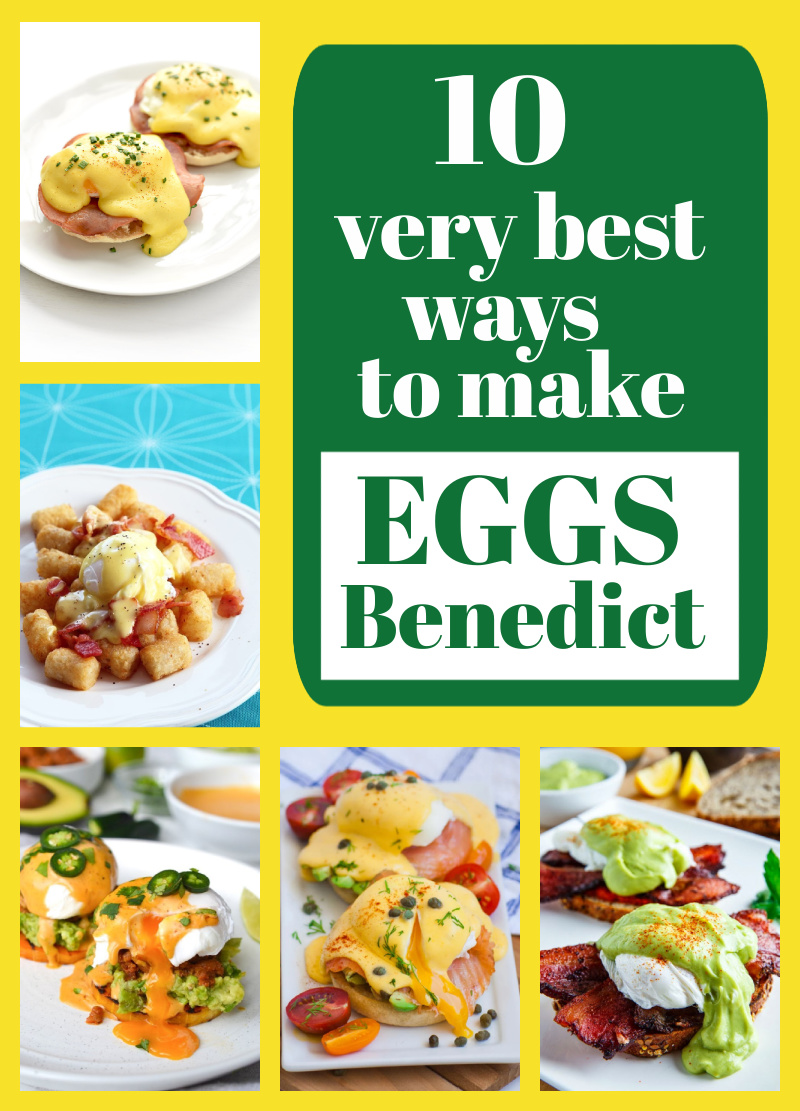 April 16th is National Eggs Benedict Day. Celebrate by making one of the best Eggs Benedict recipes! Or visit your favorite breakfast establishment, and order Eggs Benedict to enjoy on this special day. Share your Eggs Benedict on social media using the hashtag #NationalEggsBenedictDay or #EggsBenedictDay.
The History of Eggs Benedict:
There are a couple of stories about how Eggs Benedict might have been created. In the 1860's, Delmonico's restaurant in NYC claimed that one of their patrons (Mrs. Legrand Benedict) explained in detail to the chef what she would like for lunch. He (apparently) came up with Eggs Benedict. That chef had a recipe for Eggs a' la Benedick in his 1893 cookbook, The Epicurean.
Another claim is that Eggs Benedict may have been created in 1894. Lemuel Benedict gave the chef at the Waldorf Hotel in NYC a similar story. The chef was impressed with his creation and put it on the regular menu as Eggs Benedict.
There is a recipe for Eggs la Benedict in the 1896 Fannie Merritt Farmer's The Boston Cooking School Cookbook.
No one knows which story, or if either of these stories, is true. There are probably a lot of "Benedicts" who claim fame to this iconic breakfast dish! In any case, Eggs Benedict has been around a long time, and we do know that it originated in New York City.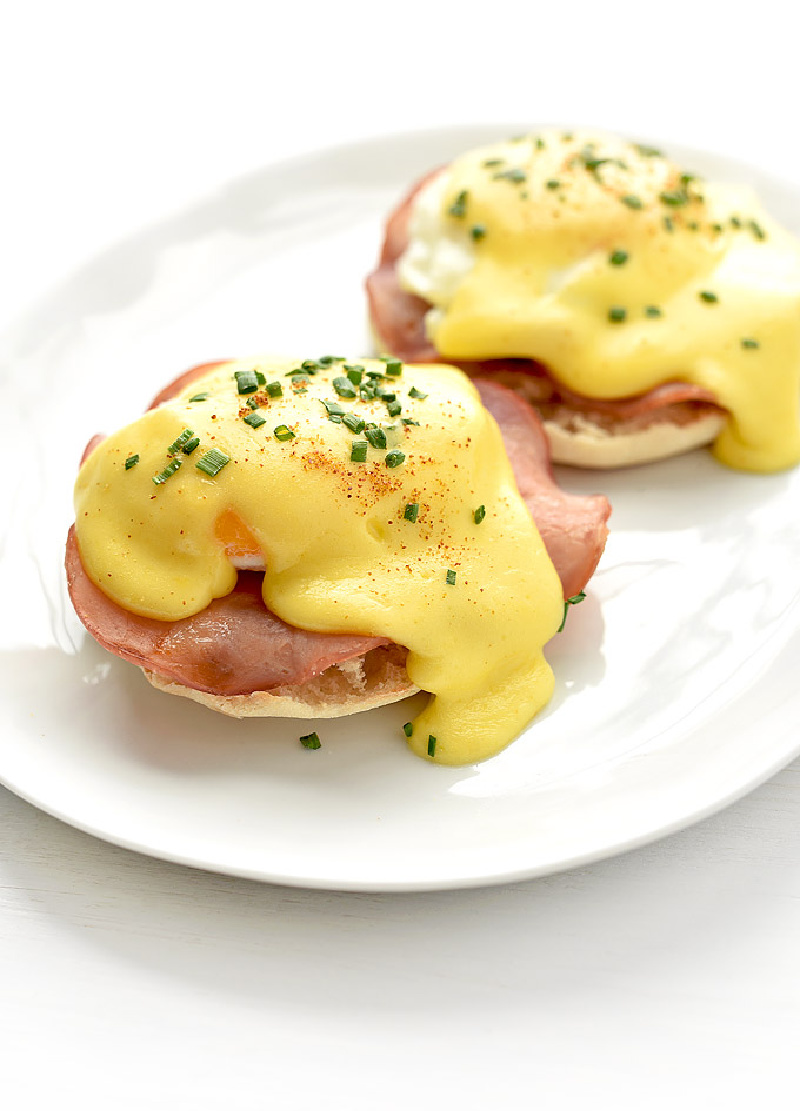 Classic Eggs Benedict by She Wears Many Hats. The classic version is a popular breakfast or brunch recipe that is perfect with homemade Hollandaise sauce.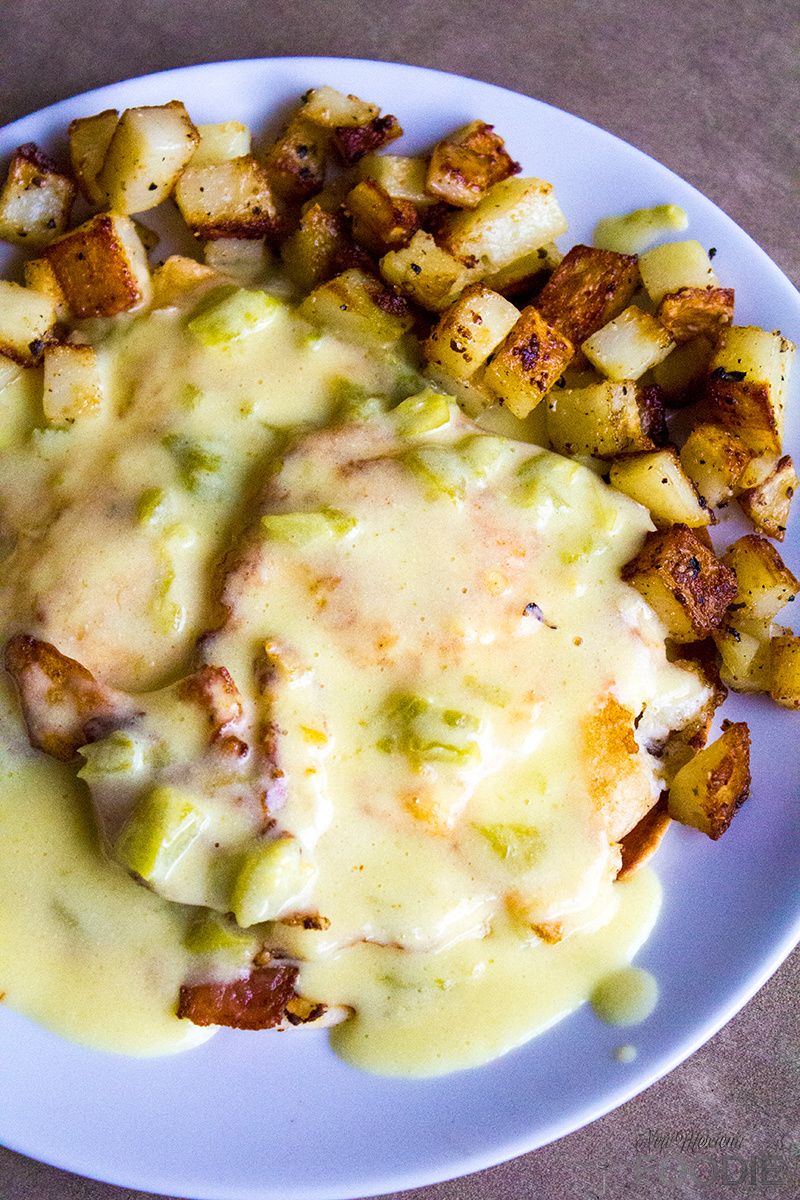 Green Chile Eggs Benedict by New Mexican Foodie. This version has a lightly toasted tortilla topped with fresh crumbled bacon, a fried egg, and green chile hollandaise sauce.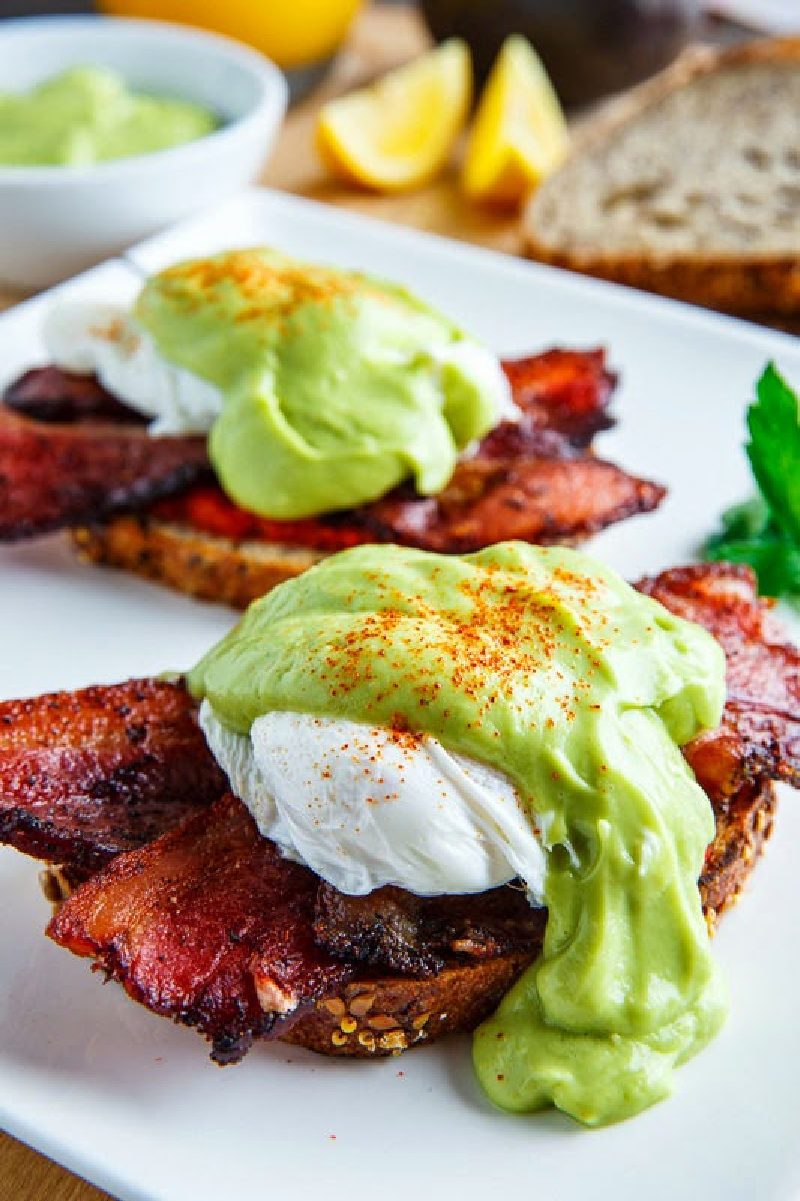 Eggs Benedict with Avocado Hollandaise by Closet Cooking. The lemony green avocado hollandaise is what makes this recipe stand-out. It also has bacon in place of ham and added harissa for a little kick of spice.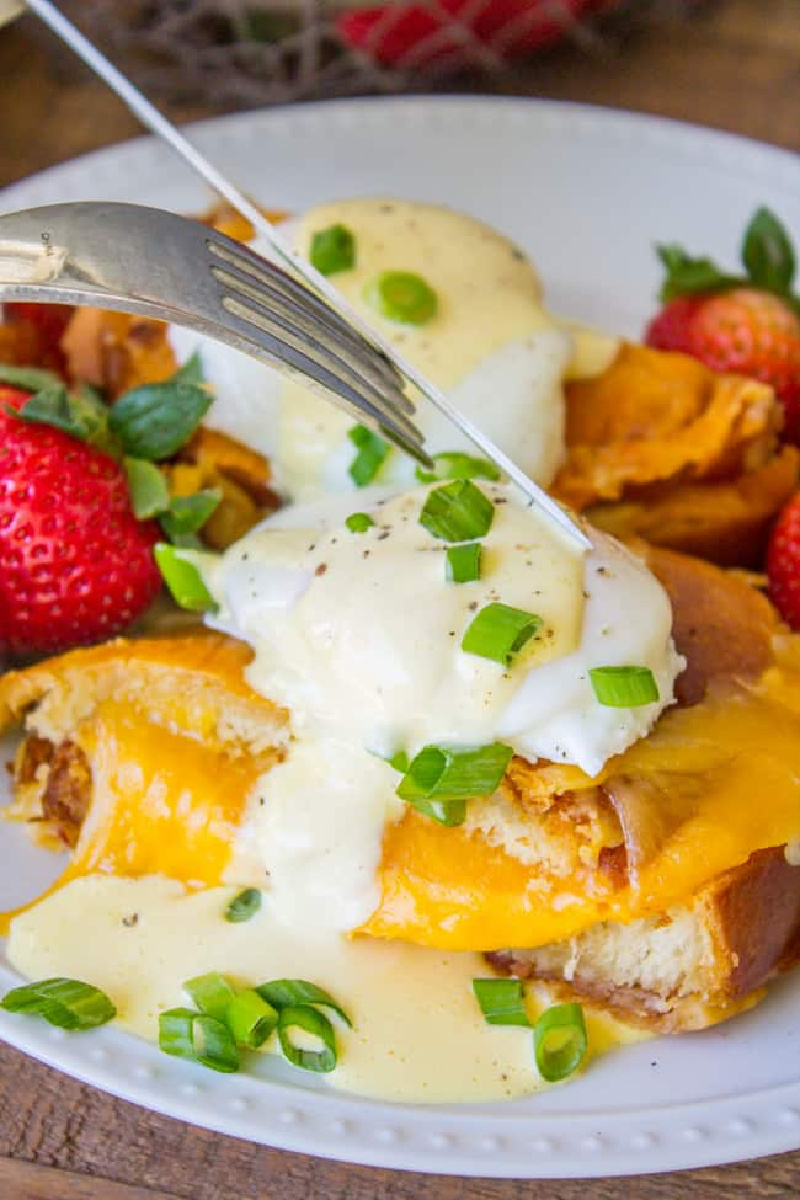 Grilled Cheese Eggs Benedict by The Food Charlatan. Instead of Eggs Benedict over ham and a biscuit, put it on top of a grilled cheese sandwich with bacon grilled into the outside!
Mexican Eggs Benedict by Every Last Bite. This version is a combination of spicy chorizo, smashed avocado, jalapenos and chipotle hollandaise.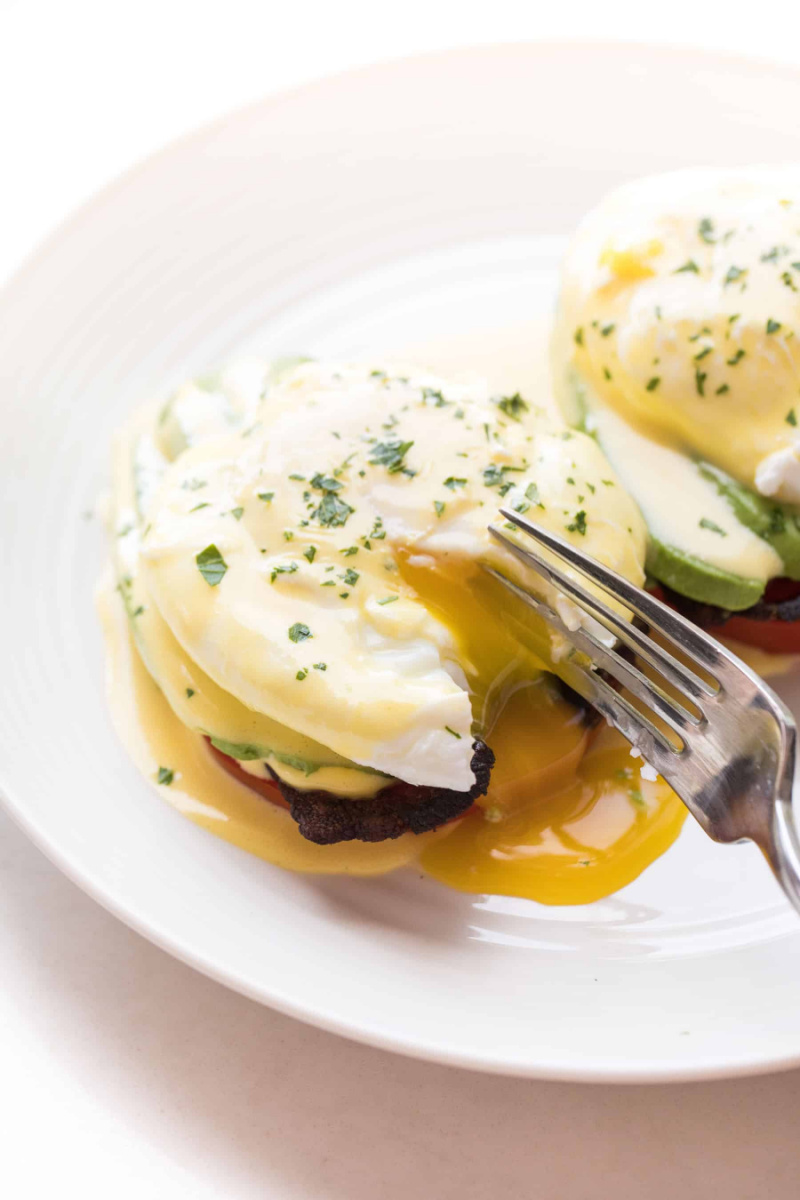 Whole 30 and Keto California Eggs Benedict by Tastes Lovely. A healthy and delicious paleo breakfast! Swap tomato slices for english muffins, add avocado and top with a dairy-free hollandaise sauce.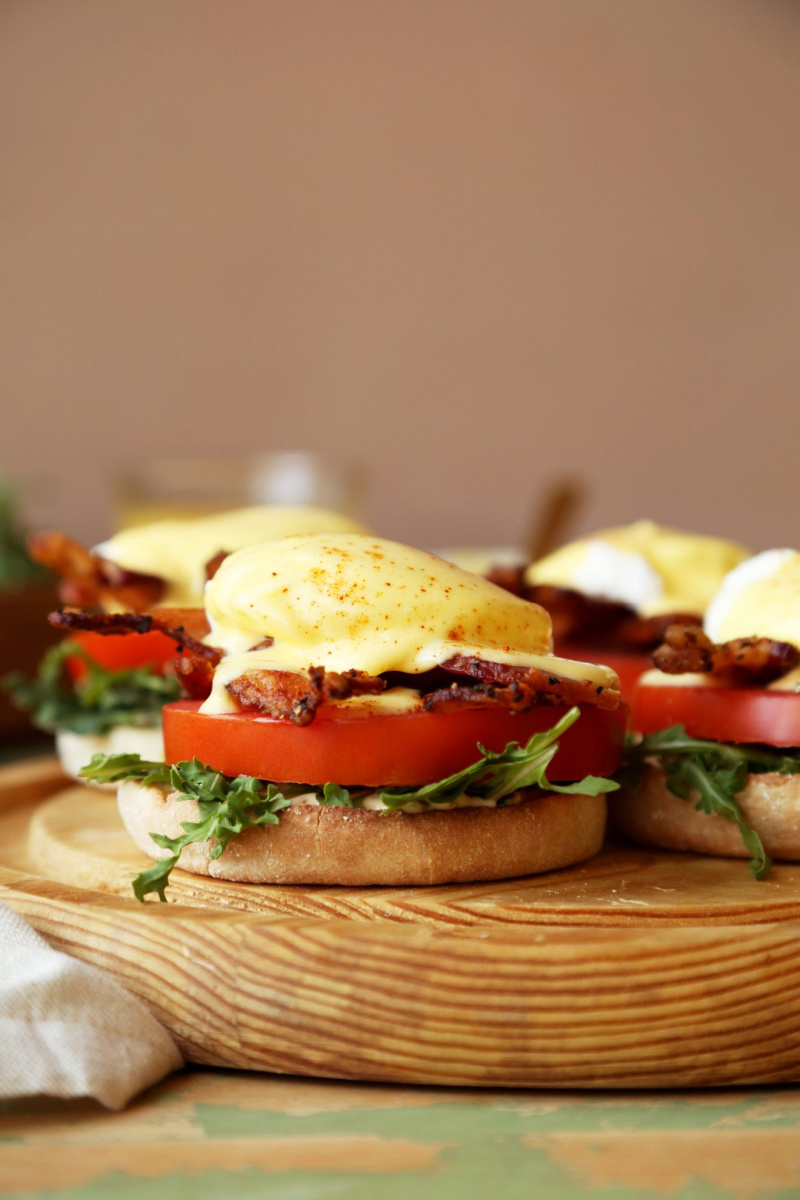 BLT Eggs Benedict by The Candid Appetite. This is the Benedict for people who want brunch but who also want lunch!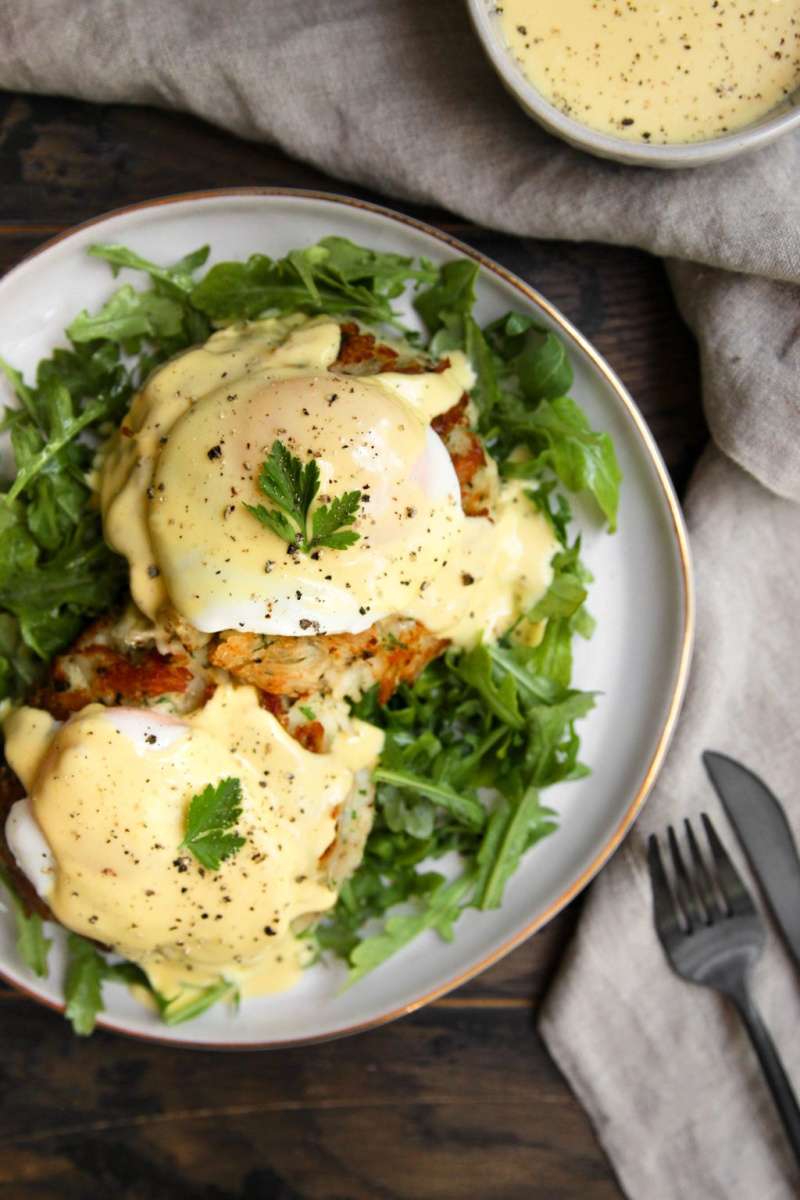 Crab Cake Benedict by Sandy Eats. In this recipe, crab cakes take the place of an English muffin to create a seafood version of Eggs Benedict.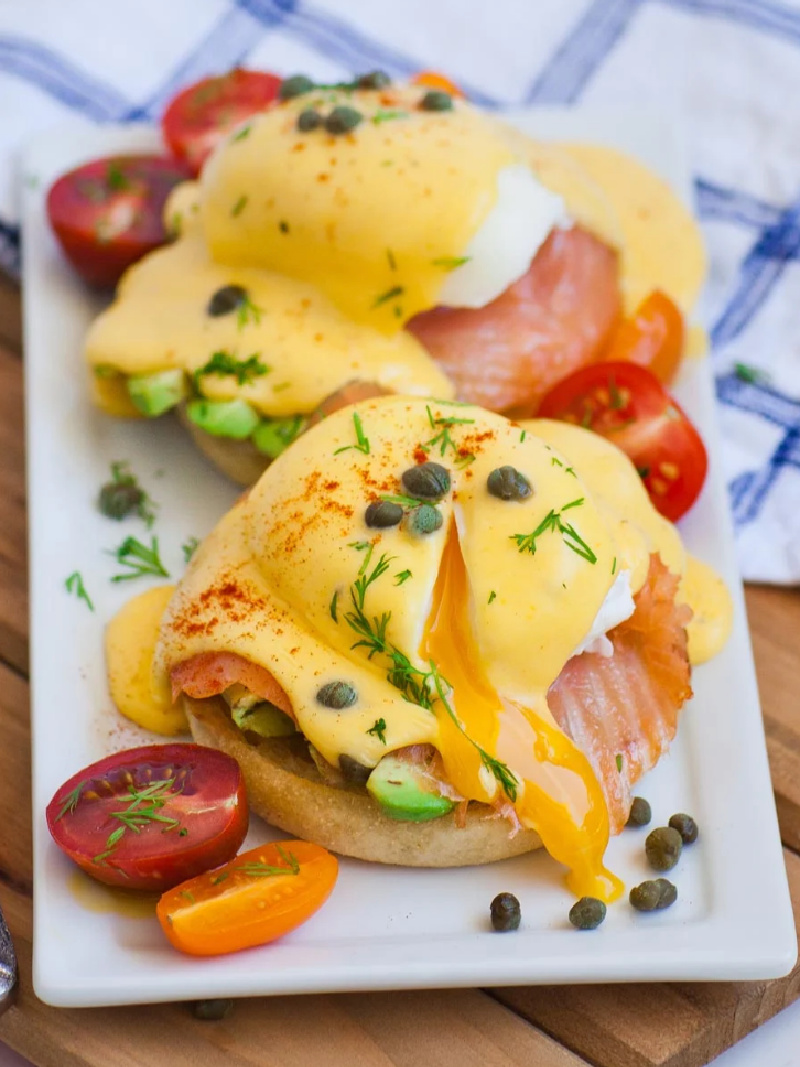 Smoked Salmon Eggs Benedict by Tatyanas Everyday Food. A crispy, butter-toasted English muffin, smoked salmon, creamy avocado, fresh dill, capers and a poached egg topped with from-scratch hollandaise sauce.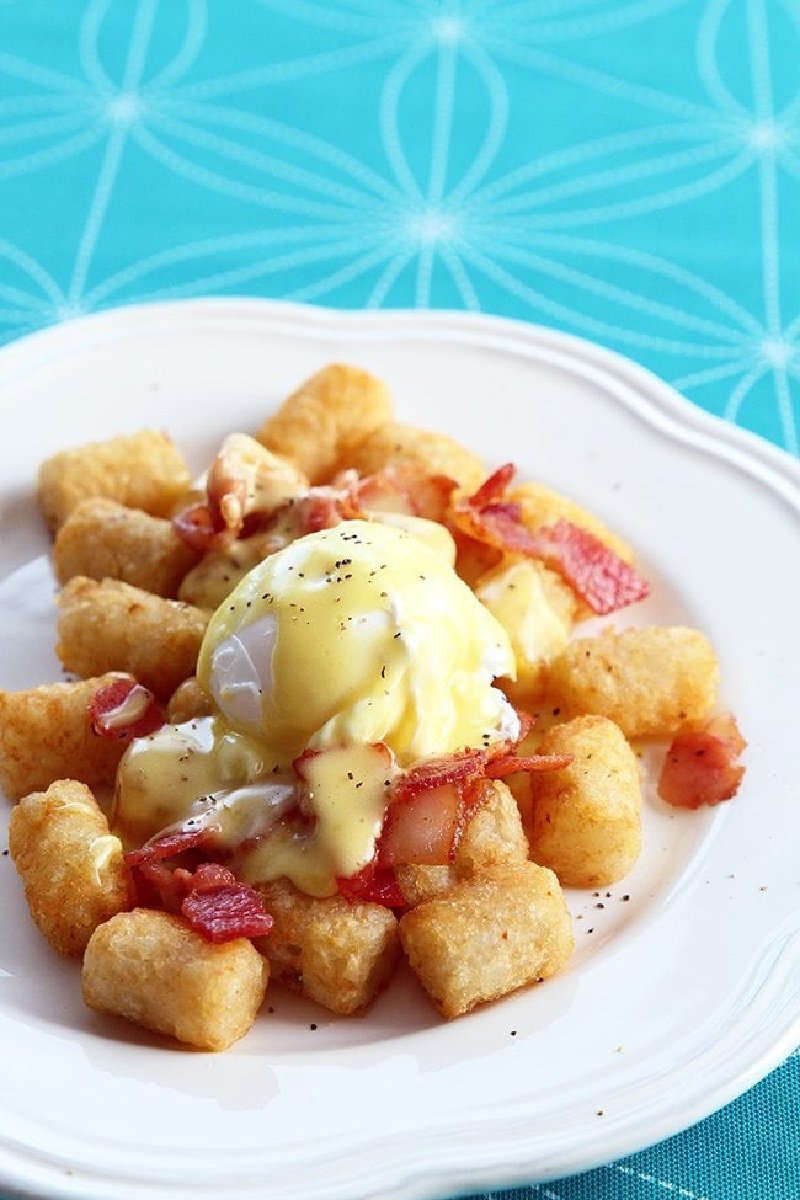 Tater Tot Eggs Benedict by The Kitchen Magpie. English muffins can't compare to a pile of crispy, starchy tater tots and when you top them with an egg and Hollandaise.
After you bake one of the Best Coffee Cake recipes, choose one of the Best Eggs Benedict recipes to make it a fabulous brunch!
Fun Facts About Eggs Benedict:
Eggs Benedict is a favorite breakfast or brunch food.
It was not named after Benedict Arnold (the famous traitor).
Hollandaise means "Holland-style" or "from Holland." It got its name when it was created as the source of the butter used for Hollandaise sauce came from Holland.
Irish Benedict replaces the ham with corned beef or Irish sausage.
In 2005, a German version of Eggs Benedict was created by food historian Mary Gunderson to honor German-born Pope Benedict XVI. German ingredients are used in this version- rye bread instead of English muffin and sauerbraten instead of bacon.
An order of Eggs Benedict at IHOP has 1020 calories and 60 grams of fat.
If you're eating light, you can make a Skinny Eggs Benedict.