Fried pickles are the ultimate comfort food dipped in a little bit of ranch dressing. This is my friend Ree Drummond's (The Pioneer Woman) best fried pickle recipe!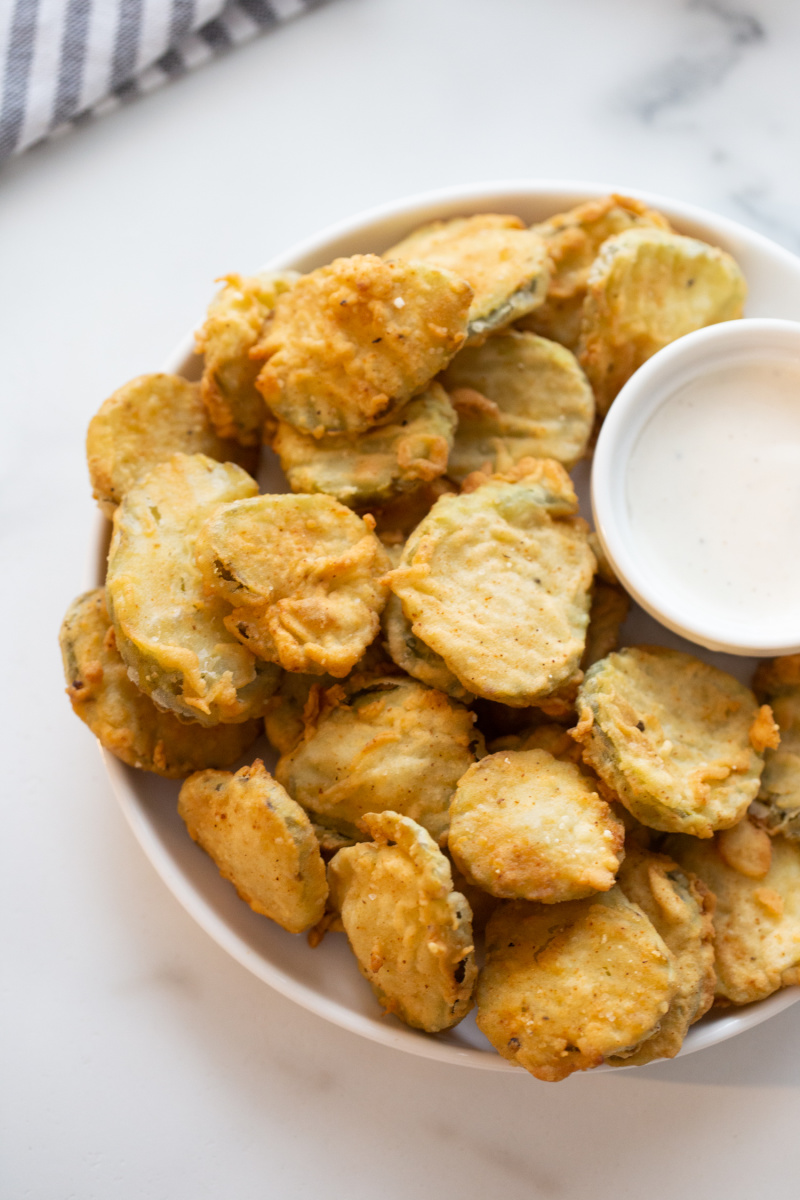 November 14th is National Pickle Appreciation Day! This is a day that we can celebrate pickles of all kinds! I recommend to take the day to make some fried pickles. You can also just eat a pickle and appreciate it! Share your pickles on social media today using the hashtag #NationalPickleAppreciationDay, #PickleAppreciationDay and #RecipesForHolidays. Be sure to check out our November Food Holidays page so you can follow all the food holidays in the month of November!
The History of Pickles:
Throughout history, pickling has been a necessary way to preserve food (traveling across the ocean, long winters, etc.)
We know that more than 4,000 years ago, ancient Mesopotamians began soaking cucumbers in an acidic brine to preserve them.
Pickles were one of Cleopatra's secrets for maintaining beauty and health. Julius Caesar and other Roman leaders gave their soldiers pickles to eat for strength.
Pickles were first brought to America by Christopher Columbus.
Eastern European Jewish immigrants introduced kosher dill pickles to America in the late 1800's and early 1900's.
HEINZ company started making dill pickles in the 1860's, and introduced the world to the first ever sweet pickles in 1876.
During World War II, the United States government rationed pickles. 40% of the pickles produced at that time went to the armed forces.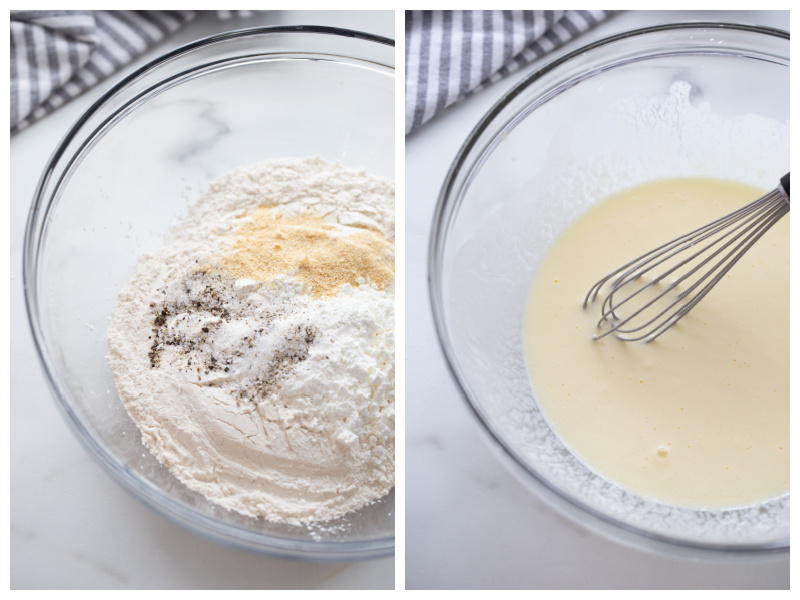 How to make Fried Pickles:
Stir flour and spices together in one bowl. In a second bowl, whisk together buttermilk and egg.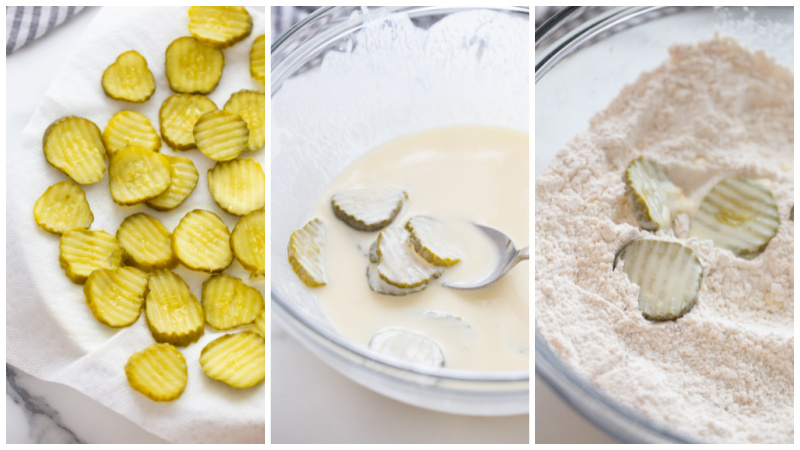 Heat oil in a pan. Use vegetable or canola oil. It's easiest to have a deep fry thermometer handy so you can keep an eye on the temperature. You want the oil to reach 375 degrees.
Lay the pickles on a paper towel to drain and dry out. Dip a few pickles at a time in batter and then toss them in the flour mixture.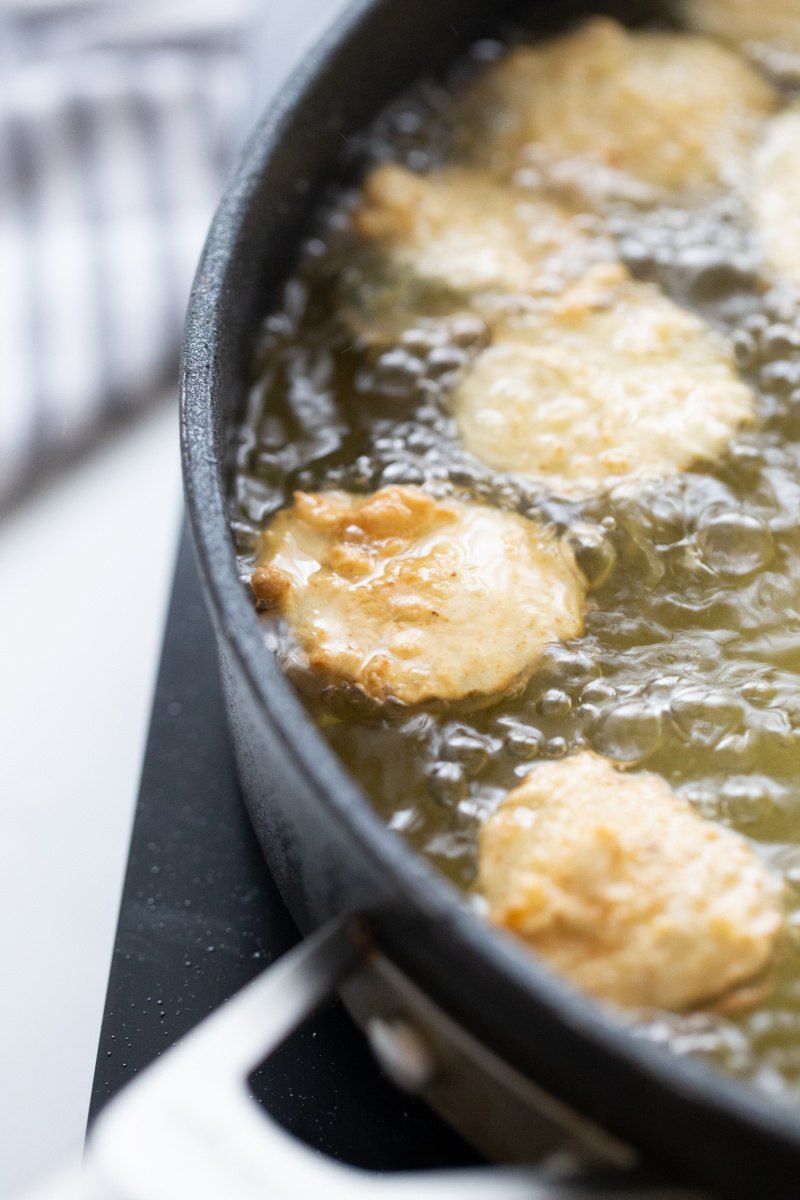 Fry pickles for just about 2 minutes, until golden and crispy. Remove with a slotted spoon and put them on a paper towel-lined plate to drain. Repeat with batches of the remaining pickles and batter.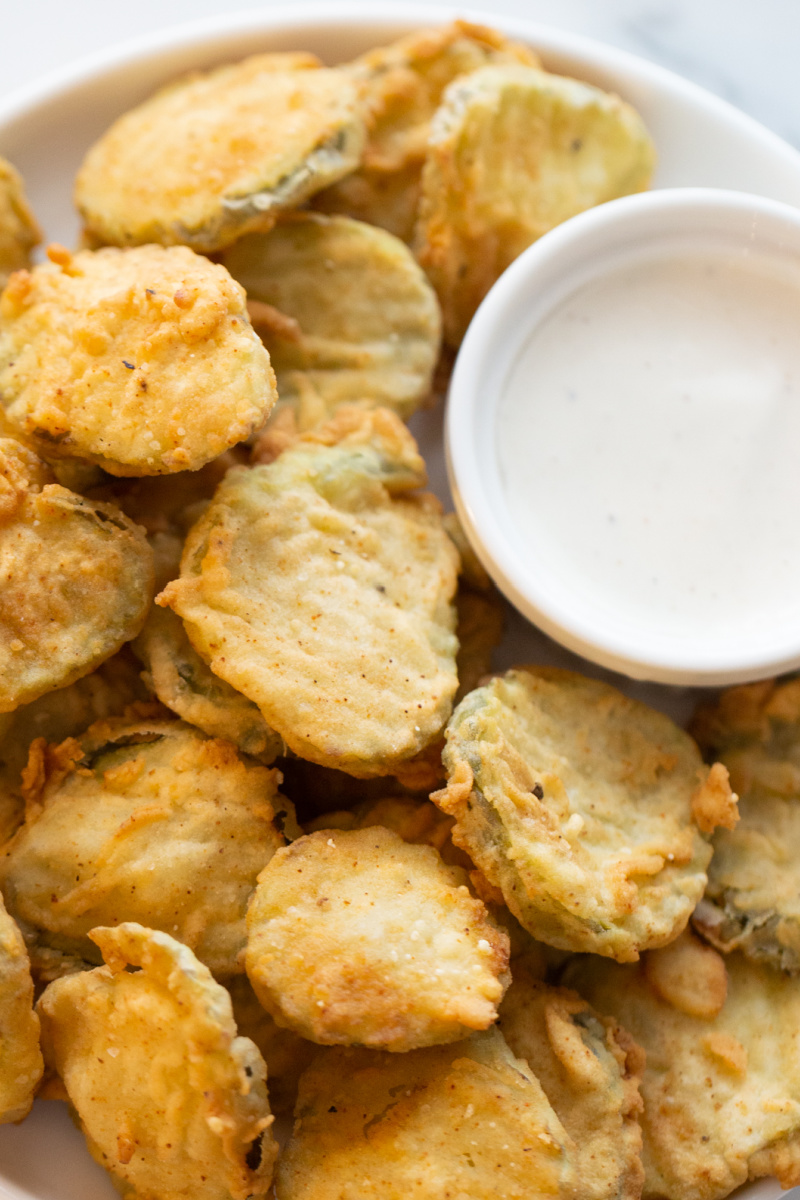 Serve fried pickles with ranch dressing for dipping. Or if you have another favorite dipping sauce, it's okay to use that too!
Fun Facts about Pickles

The average American eats 9 pounds of pickles per year.
The average U.S. household buys a new jar of pickles every 53 days.
Germany, India and the Netherlands are the top consumers of pickles.
Pickle juice is sometimes used by athletes to treat dehydration.
After beating the Dallas Cowboys 41-14 on a day when temperatures reached 109˚ F, players from the Philadelphia Eagles football team famously credited their endurance to drinking pickle juice.
Pickles made an appearance in the Bible and also in Shakespeare's writing.
Pregnant women sometimes crave pickles and ice cream!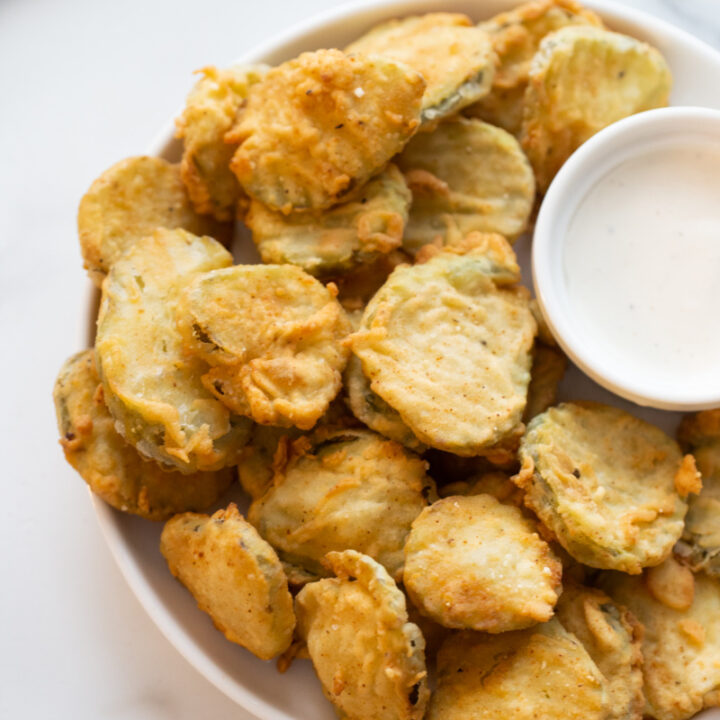 Fried Pickles
These are Pioneer Woman Reed Drummond's famous fried pickles!
Ingredients
vegetable or canola oil, for frying
2 cups all purpose flour
1/4 cup cornstarch
2 teaspoons kosher salt
1 1/2 teaspoons freshly ground black pepper
1/2 teaspoon paprika
1/2 teaspoon garlic powder
1/2 teaspoon onion powder
1 cup buttermilk
1 large egg
One 16-ounce jar dill pickle chips
Ranch dressing, for serving
Instructions
Heat an inch or so of vegetable or canola oil in a heavy saucepan until a deep-fry thermometer registers 375˚.

In a wide, shallow bowl, mix together the flour, cornstarch, salt, black pepper, paprika, and garlic and onion powders. In a separate wide, shallow bowl, whisk the buttermilk and egg to combine.

Place ¼ of the pickle slices in the buttermilk mixture and gently stir with a fork to coat. Using a slotted spoon, drain the pickles well, place them in the flour mixture and toss to combine. Add the pickles to the pan with hot oil and fry until golden brown and crispy, about 2 minutes. Use a slotted spoon to transfer the pickles to a paper towel-lined plate. Repeat with the remaining 3 batches of pickles. Serve immediately with ranch dressing for dipping.
Nutrition Information:
Yield:

6
Serving Size:

1 serving
Amount Per Serving:
Calories:

313
Total Fat:

13g
Saturated Fat:

1g
Trans Fat:

0g
Unsaturated Fat:

11g
Cholesterol:

33mg
Sodium:

1122mg
Carbohydrates:

41g
Fiber:

2g
Sugar:

3g
Protein:

7g
Nutritional information is estimated using a nutrition calculator. It's not likely to be 100% accurate.